We had hoped to go to the "hole in the wall" restaurant/cafe today, but to do that, we must motor for 4 hours to the north east of the island then take a dinghy ride to the venue. It's up a river near mango groves. However our dinghy is away being repaired, and it's taking longer than we hoped for. I have been phoning the guy for a while now and finally got through today to hear it will take a few more days to repair. Not good.
So instead we headed off in that direction but stopped a quarter of the way and anchored in a secluded bay and had a swim and some cheese butties for lunch. It was most pleasant.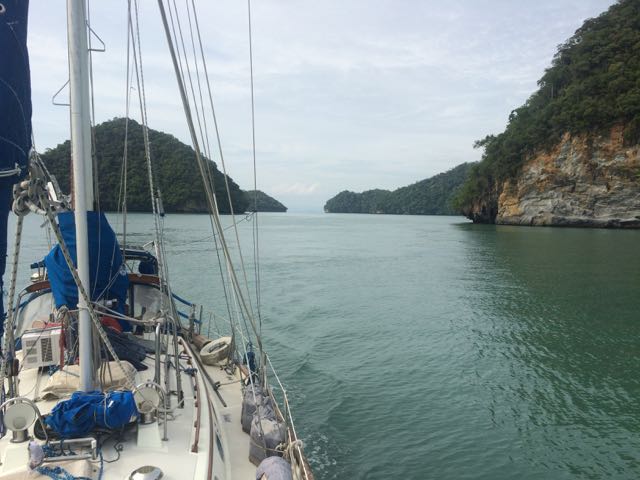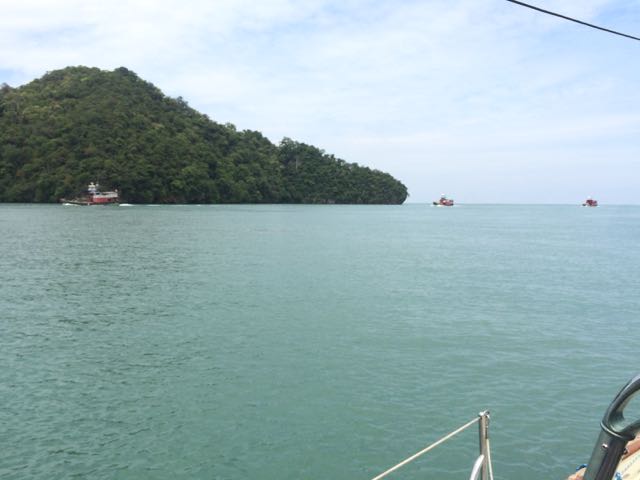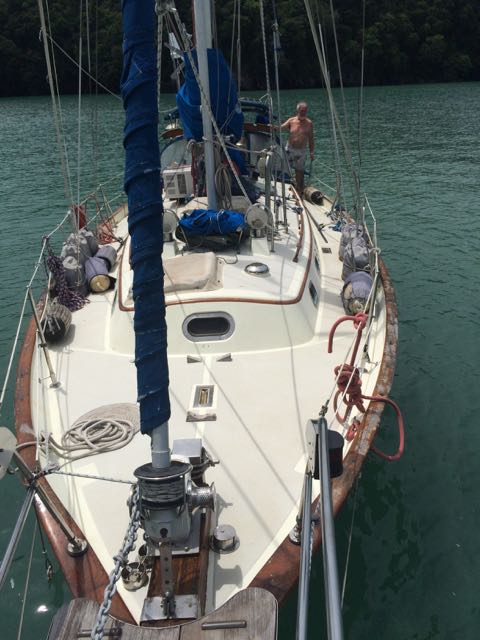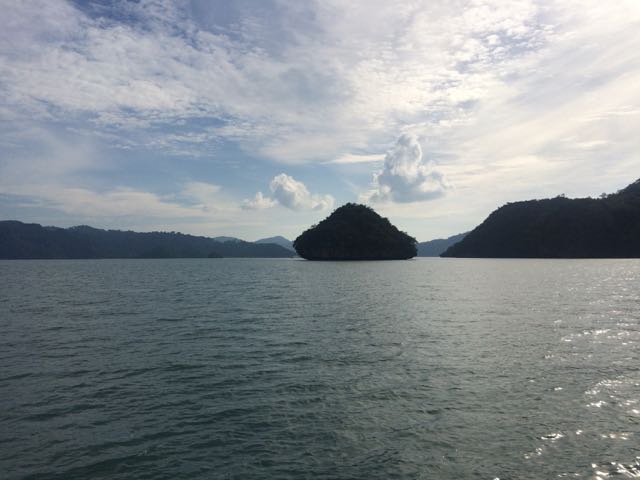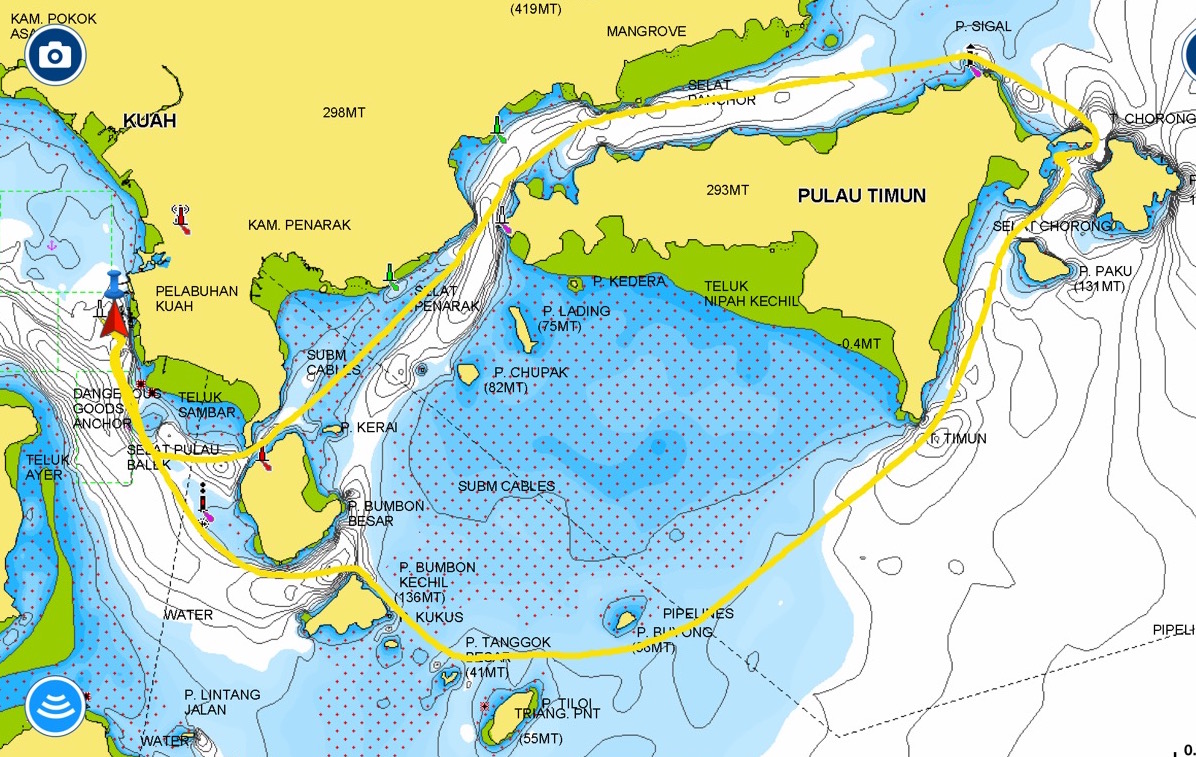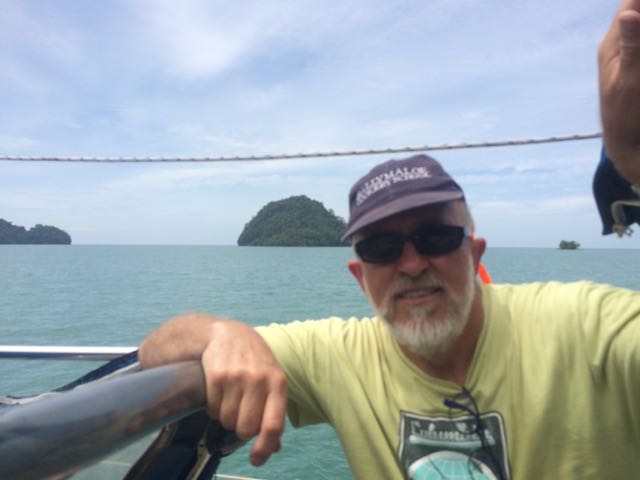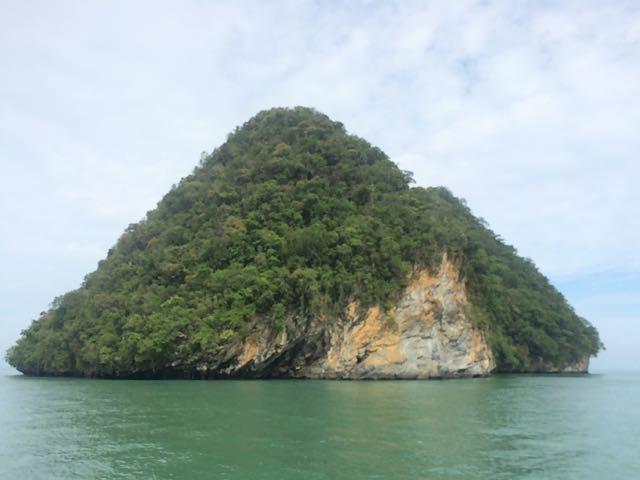 A very successful berthing back at the marina, I had to get it right eventually, we had very strong currents when we left, but lighter coming back. It's a spring tide, due to the full moon, and that causes big tides and currents.
Jobs completed today, include a third coat of varnish on the end of the bowsprit, which I'm not at all happy with, and a scrubbing of the waterline all around the hull.
Paul C.