Woke up to a very quiet boat, seemed very tranquil, couldn't understand until I tried to boil a kettle for morning coffee and discovered there was no power, hence the AirCon being so quiet. I stuck my head out the hatch and could see the electricians at work on the quay. So another hot day in store, got the stove going, made a coffee and sat on the foredeck with my bananas enjoying the sun.
Decided to work inside for as long as I could, so set about completing the wind instrument wiring and tidying up the other bits and bobs in the wiring and Quarter berth area. The wind instrument works well, but needs aligning, and I can only do that when the wind is on the nose, so that will have to wait. I do like the NASA unit, but miss the extra features of the ST50, like switching between True and Apparent wind, also it's ability to store the maximum gust. but the thing with the NASA Marine device is, it's shoving all the data out over the data bus (NMEA) so that goes into my iKonnect gateway, and my apps can see it all, they can then do really fancy stuff with it, and I can see graphs of wind history, speed, direction, gust amplitude etc. Of course somebody needs to write these apps, but that will happen, if not I will have a go myself.
Next a bit of stainless drilling around the pedestal (steering wheel) area, so it will support beer/drinks cans reliably. Everything in the cockpit has to be bolted down and very storng, as when you are being thrown around, you might grab anything and need to know it wont snap off.
Finally for my last job I got the inflatable out, and started inflating. It's a very fancy dinghy, it has an inflatable floor on top of an inflatable keel, so it may even plane!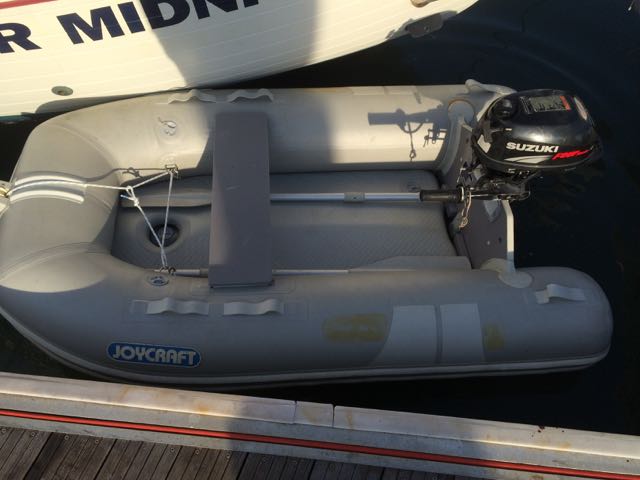 Unfortunately, it doesn't have any rowlocks, rowlocks are pronounced with a silent w, if I remember correctly, such that they rhyme with that famous sex pistols record. never mind the rowlocks. I found one of them in a locker on the boat, I expect they fell off in the heat here, glueing things is very difficult I'm learning. So I need to source a second rowlock, and get some PVC glue. I'm assuming it's PVC?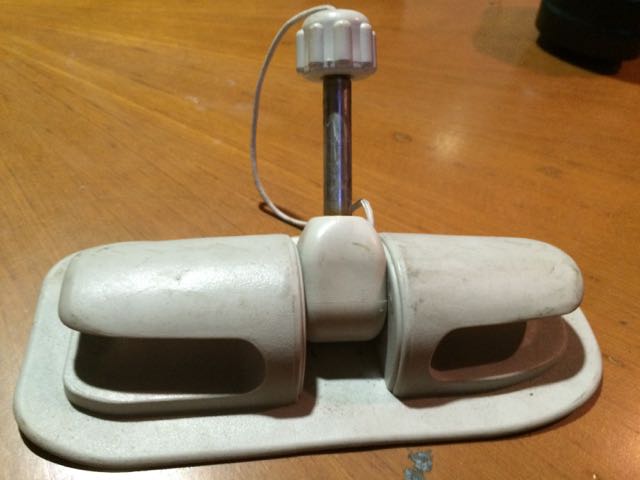 I then put the outboard onto the dinghy to see if that would get me out to the fishing grounds, or even to the opposite pontoon, but it wasn't to be. The engine started after just a few pulls on the starter cord, but the idle speed was way to high. After letting it run for a bit, and doing some revving, it's idle speed reduced, but then, it dropped so much, it kept stalling, whatever I did, it always stalled when I put it into gear.
The main thing is it was running, I'm expecting most of the problems are due to the fact that the petrol is stale, it's been in the engine for a long time, possibly years, so I will put some fresh juice in and see where that gets me.
I had a shower on the pontoon, by now the workmen had been on the electrics to the marina for 7 hours, and they boat was very hot, but just before I headed off for a walk, they finished the work. I decided to walk down to where there is a bit of a beach, I wouldn't sunbathe there, as it's rather polluted with rubbish flowing ashore.
The tree stump below actually seemed to be rooted in the sand, it seemed to be staring at me!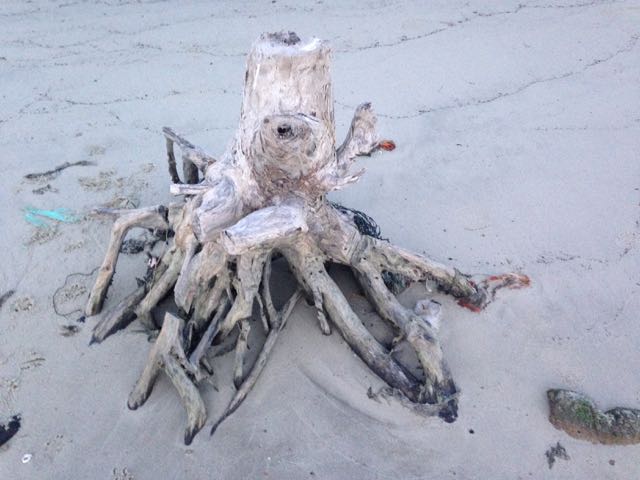 Further down the beach there are cafes and restaurants, the cafes where shutting and burning there rubbish on the beach, quite atmospheric, but rather smelly close up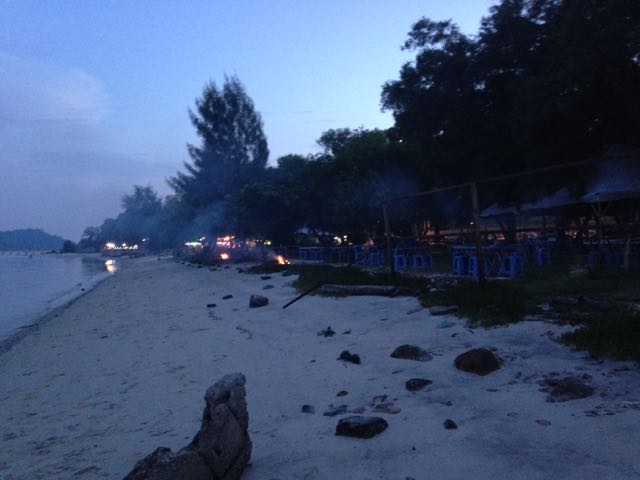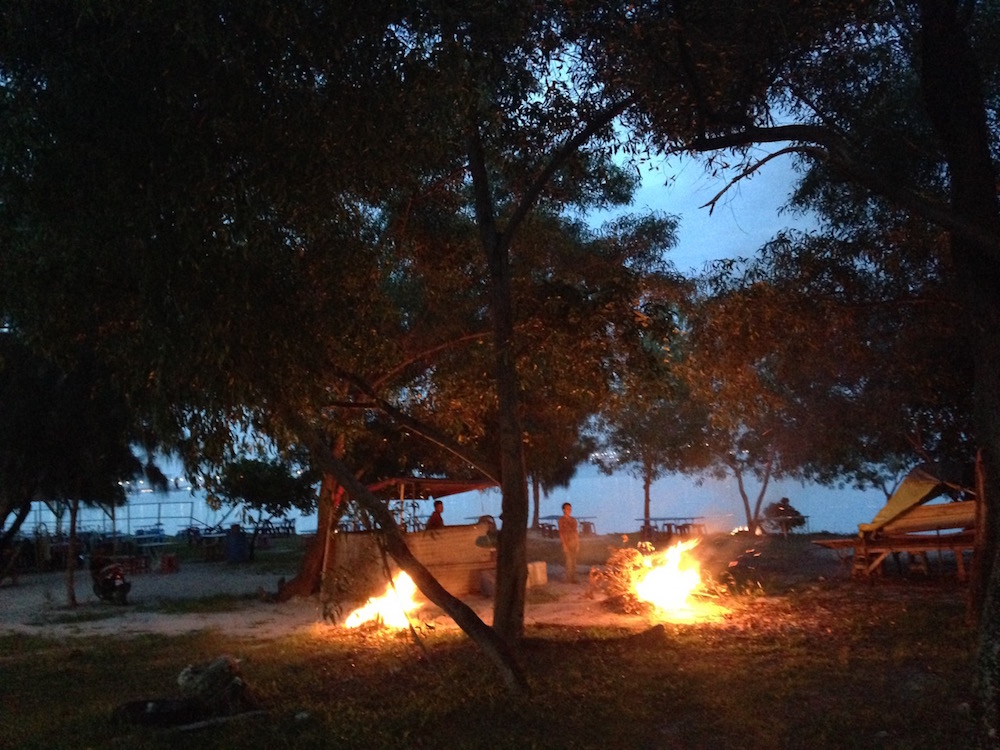 Back to the cooler boat and lots of internet research for bits and bobs.