Early start tomorrow, it's always a bit nerve wracking leaving the boat to fly home, there's the awful realisation when you're on the plane, that you didn't turn the gas off, or the seacocks are open, or the bananas you left hanging in the main cabin are going to turn into a million maggots by the time you return.
I have spent all evening trying to cover all these angles. I never do though, if only I had a way to remember what to do 😉
So today I varnished the oven handle, didn't want to take on anything too hard. I also cleared the decks, literally, and tidied up. I sent some money off to the marina in Penang, which I owed them, and bought some juice for when we return in August.
Im travelling out of Kuala Lumpa on the first day of Eid, when fasting for Ramadan ends. It's a major national holiday, so probably not a great day to travel on, tomorrow everyone returns home to be with family and friends, so travel is likely to be very busy, I just have to get to my hotel in KL, so it shouldn't be too bad.
Saw this chappy this morning on the way back from the post office, he was about a foot long!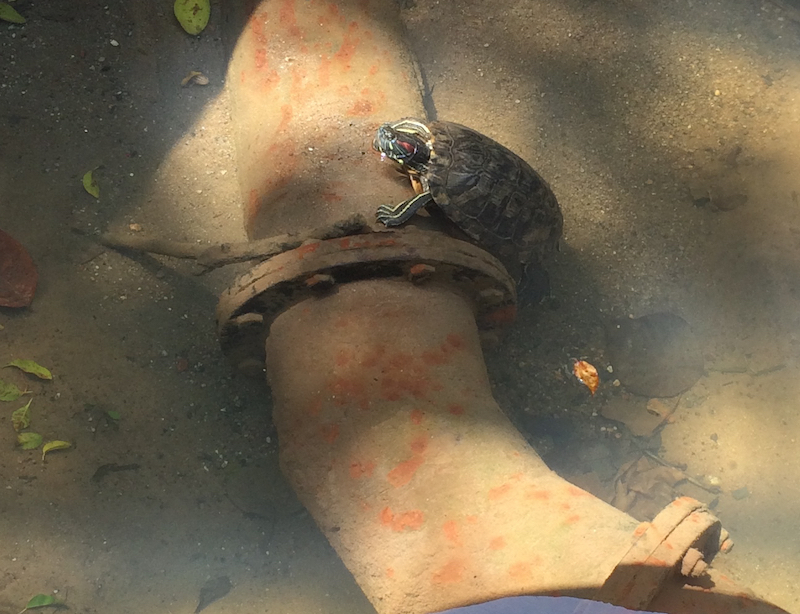 My final sunset here until our return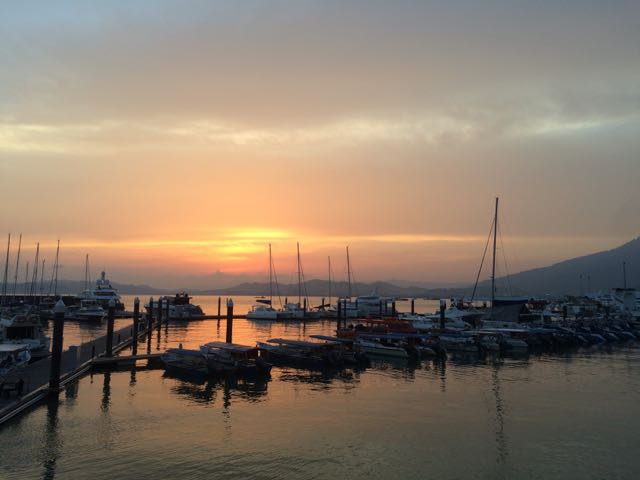 This is the Yacht club and hotel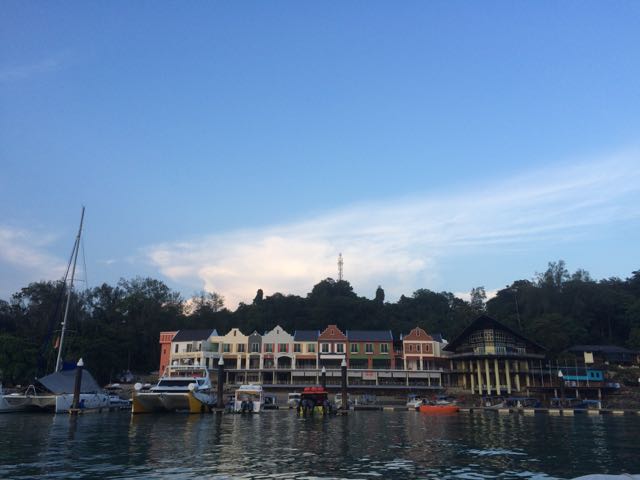 I might make a last entry from KL tomorrow, otherwise see you in August, when Kathy will probably take over the blog, so it might get a bit more entertaining, certainly it will be more legible and grammatically correct (She's a proper proofreader )
Paul C.