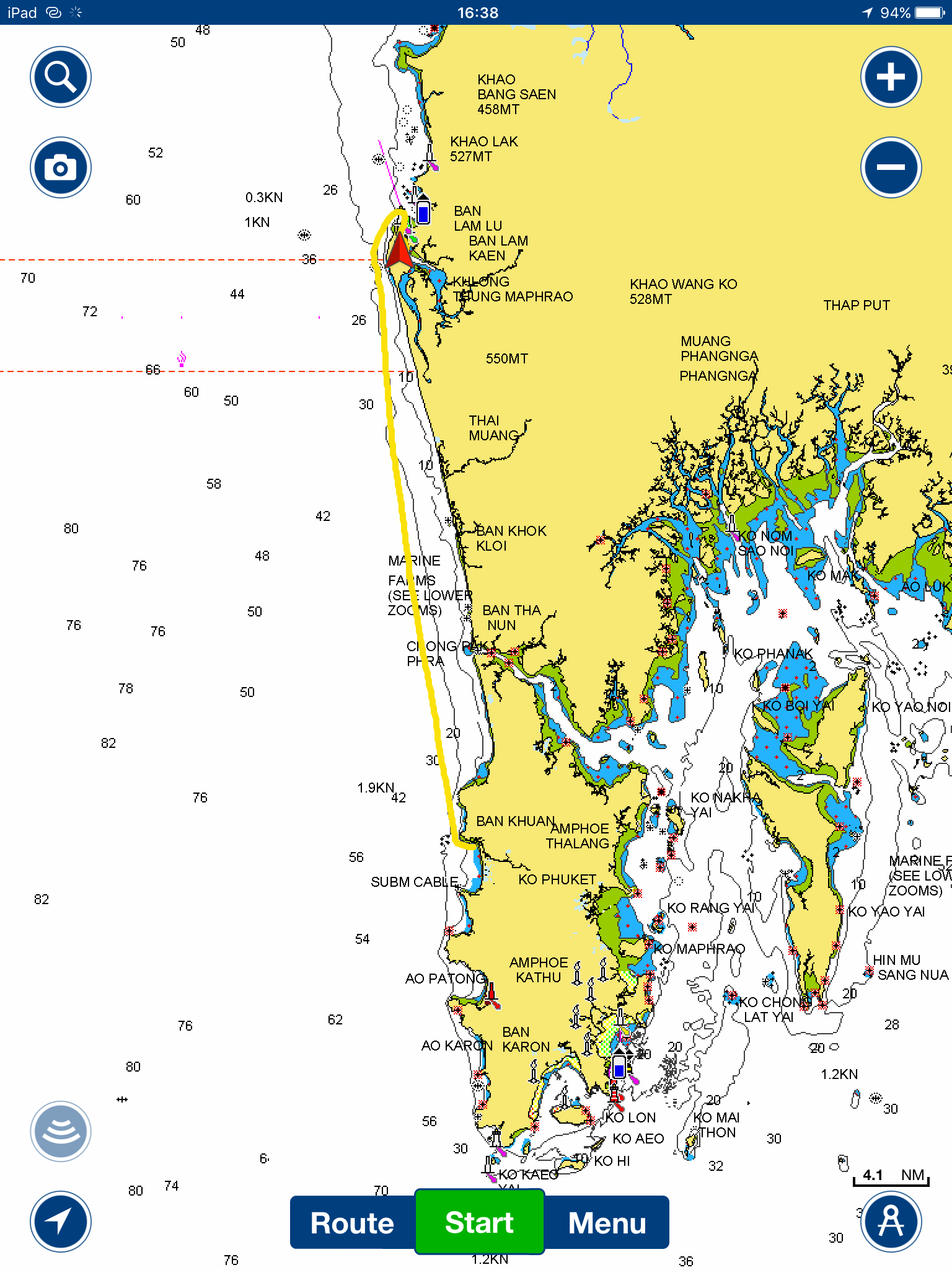 There are so many different names on the maps and charts for this place I'm not really sure what it's called.
Heres the track of today's passage, 5 knots wind on the nose in a millpond like sea, very pleasant, however the wind picked up as a squall arrived near the end, and it's still drizzling now at 19:30. We are at anchor up a little river, opposite what is supposed to be Thailand's biggest fishing port. Will put pictures up when I get some power for the MacBook.
Tomorrow we leave early for Ko Similan, I'm a bit apprehensive as we need to pick up a scarce mooring, and the dive boats will beat us there and take them all. Failing that we have to anchor in 15-25 metres of water. I do need to be able to do this, as it won't be the first time, but that's very deep, I have to put out 125 metres of rope and chain worst case, and consider a swinging circle of some 200m. Should be fun.
paul