Friday and we left Pan Yi just as the day trippers started arriving around 11 and decided to have lunch at Ko Khai as Kathy believed there was a good hong there. From there we would travel south to Ko Phanak, the island we started this trip around the bay from a few weeks ago.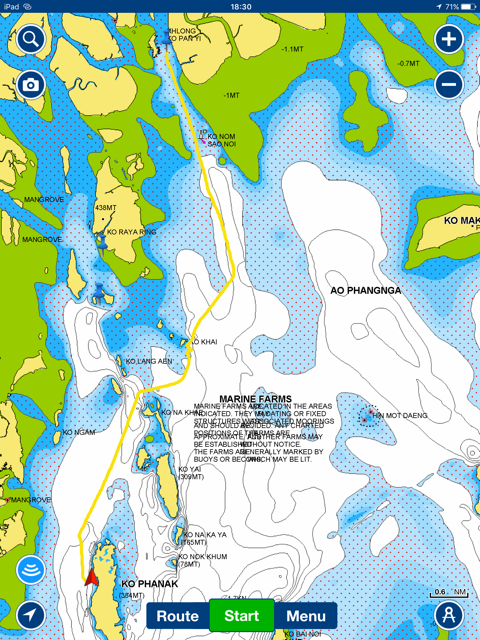 Above you can see the route we took. Below I have zoomed in on a section not long after we left Pan Yi. You can see the course goes off in a swinging sine wave motion.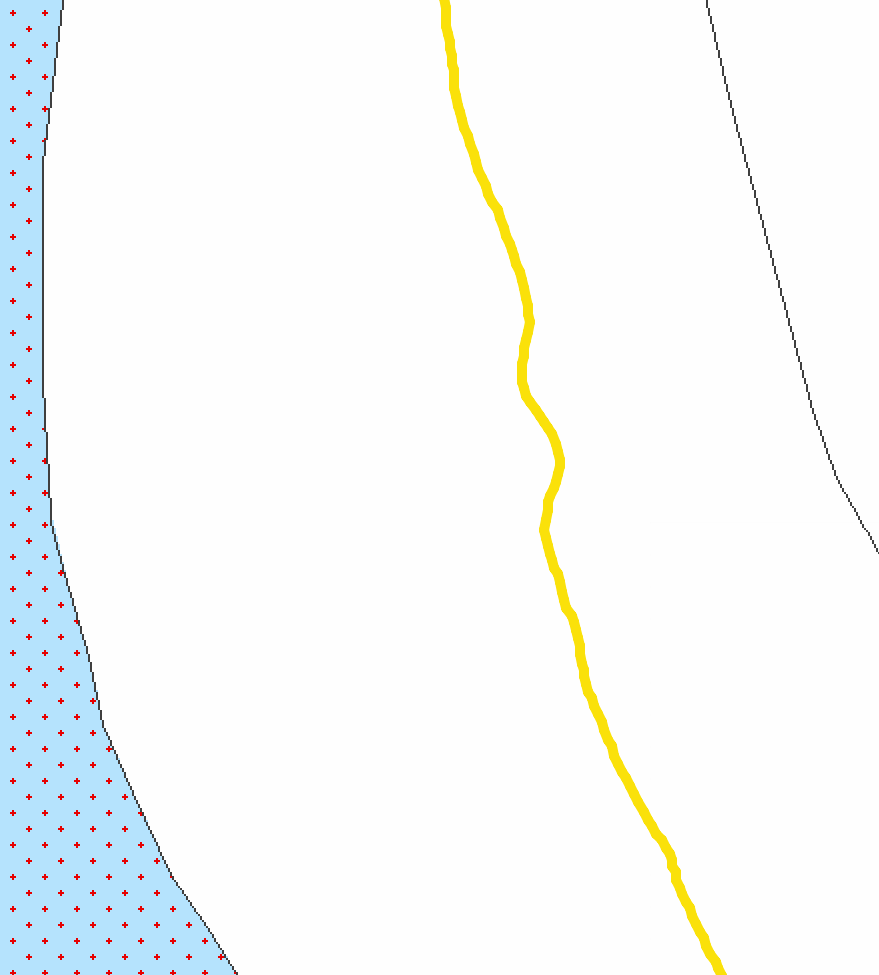 This is caused by the Auto-helm throwing a wobbly, It's been doing this randomly for a while now and I have no idea why. It can be quite unnerving depending on where you are, and very annoying if beating with the sails close hauled and it causes you to tack and back the sails. The only thing that was a clue was the ERROR 67 that flashed on the screen every now and then, this error indicates the rudder feedback is missing. The unit should operate without feedback, just not as well. Anyway, as it was such a calm day, I thought I would investigate, and sure enough the weight of the cable loom in the rudder area had pulled a wire off the sensor connector block. An easy repair, the harness secured better and no more error 67. I also had no more wild course changes, but that may just be a fluke.
With that fixed we arrived at the Ko. It's only a small island but it turned out to have an exquisite little hong, easy to access by dinghy.
There's a little video here. Don't poke fun at me leaving the sail up. For non yachties, it's a bit like leaving your engine running with the keys in the ignition and the door open on the exit ramp of a multi storey car park, oh, and with an iffy handbrake. What could possibly go wrong. In actual fact there wasn't a whisper of wind at all for a few hours around then.
Today we had a great trip into a long tunnel at Phanak, we forgot the torches, so that was fun. more on that later. No we are off to the Yacht Haven anchorage, then chilling, restock, and exit via immigration/harbour master early next week.
Paul Collister