Monday 17th January 2020 – Martin Luther King Day.
Another day trip out of Flagstaff takes us a few hours north to the Grand Canyon.
It's a great drive through forested snowy highways right up to the edge of the canyon. We are off season and so the traffic is light and there are no queues anywhere. Neither of us know what to expect really, and it's only as we approach that I realise I have been looking at the contours in reverse on the maps, I thought there were big mountains either side of the canyon, but the steep tight contours on the map are of the steep valley down to the Colorado river. Of course we are both stunned by the enormity of the canyon when we get to the edge.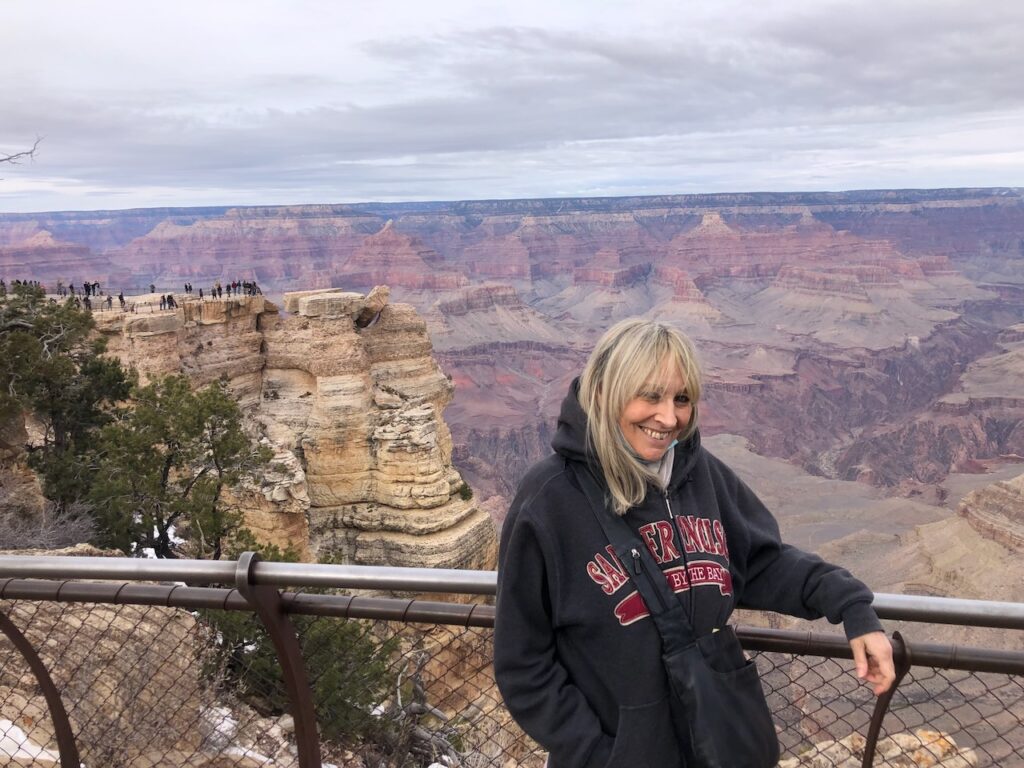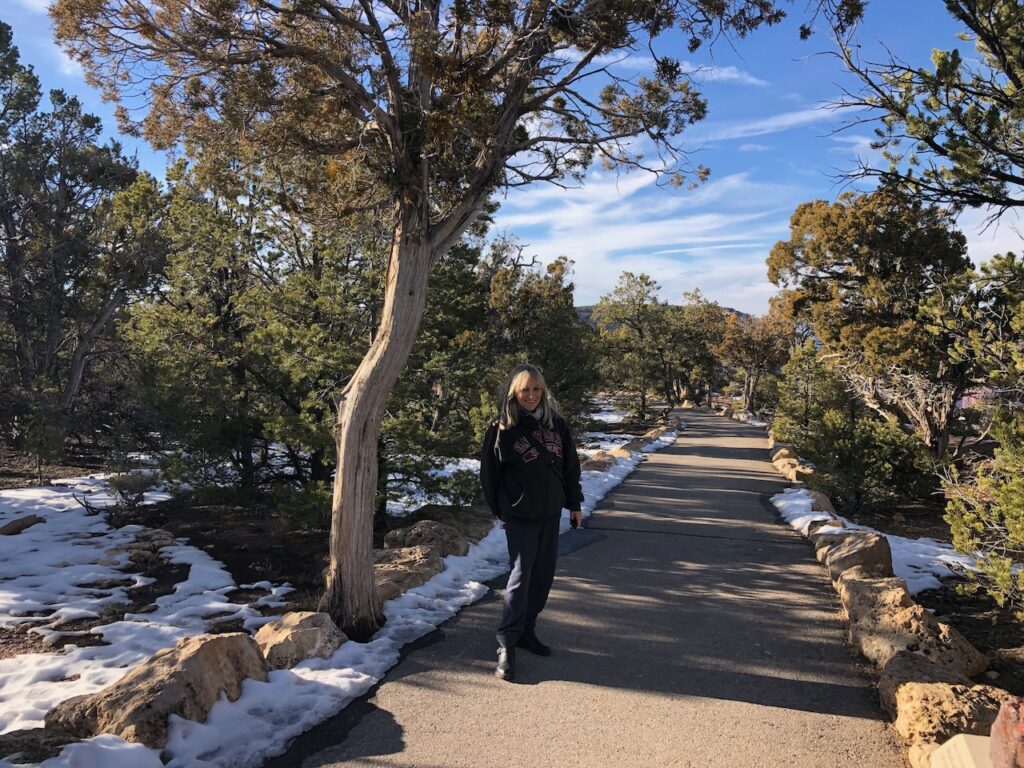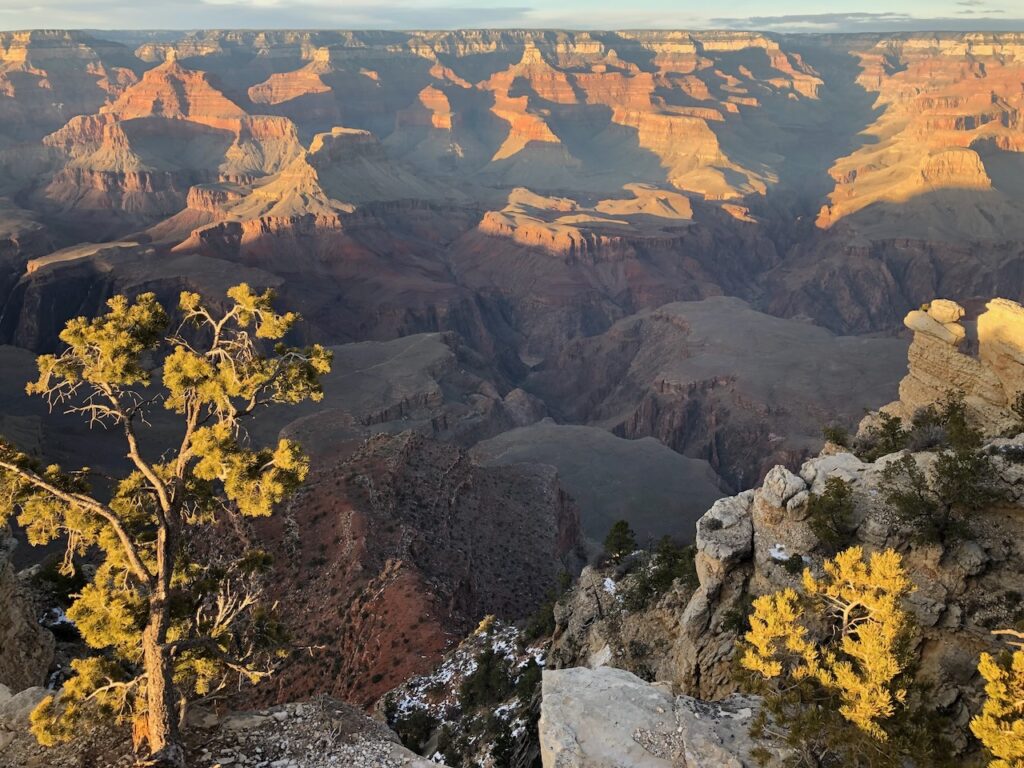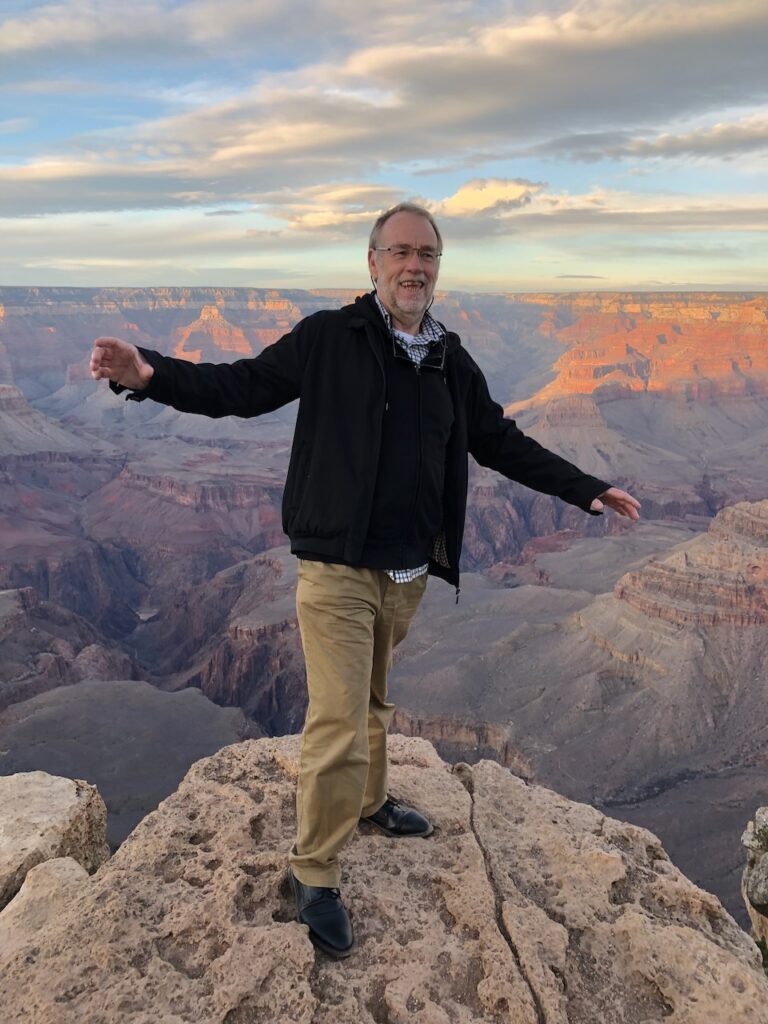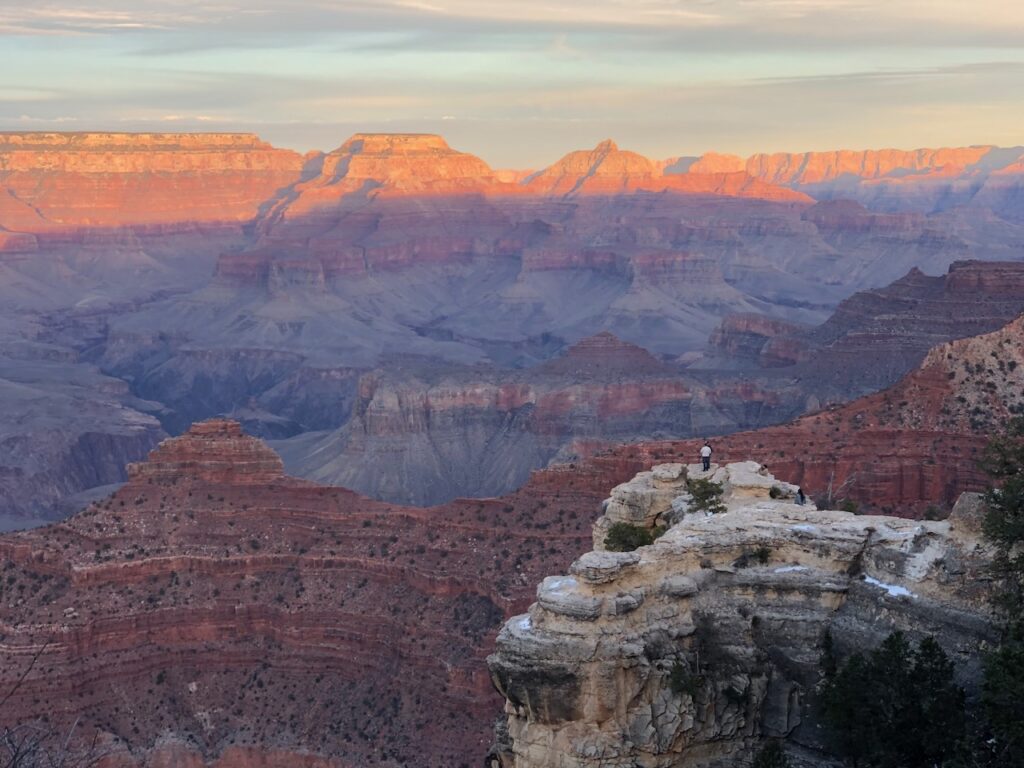 We stay until sunset and catch the shadows move across the valley. Quite stunning.
Tuesday 18th Jan
Time to check out of Flagstaff, but first a few words on the car, it's a fancy BMW series 530 I believe, I don't normally have much time for cars, in my mind if they get you from a to b, job done. But it was £800 for 30 days for a basic compact car, and £900 for this beast, so just a few pounds more each day. Car hire prices are crazy in the USA and Europe right now, I believe in part due to the semiconductor shortage.
The car is great, but way too fancy for me, I spent half an hour working out what the dozen or so controls did, and that was just to adjust the seat. Every time I adjusted one of the knobs or buttons, my body was contorted in a way I wasn't too keen on, then the steering wheel goes up down, in out, and jumps out of the way when the car is parked. It also doesn't like me wandering off the road, and steers me back, which was very disconcerting the first time it happened. When reversing I can see on the widescreen 4K TV who I have run over in perfect high resolution.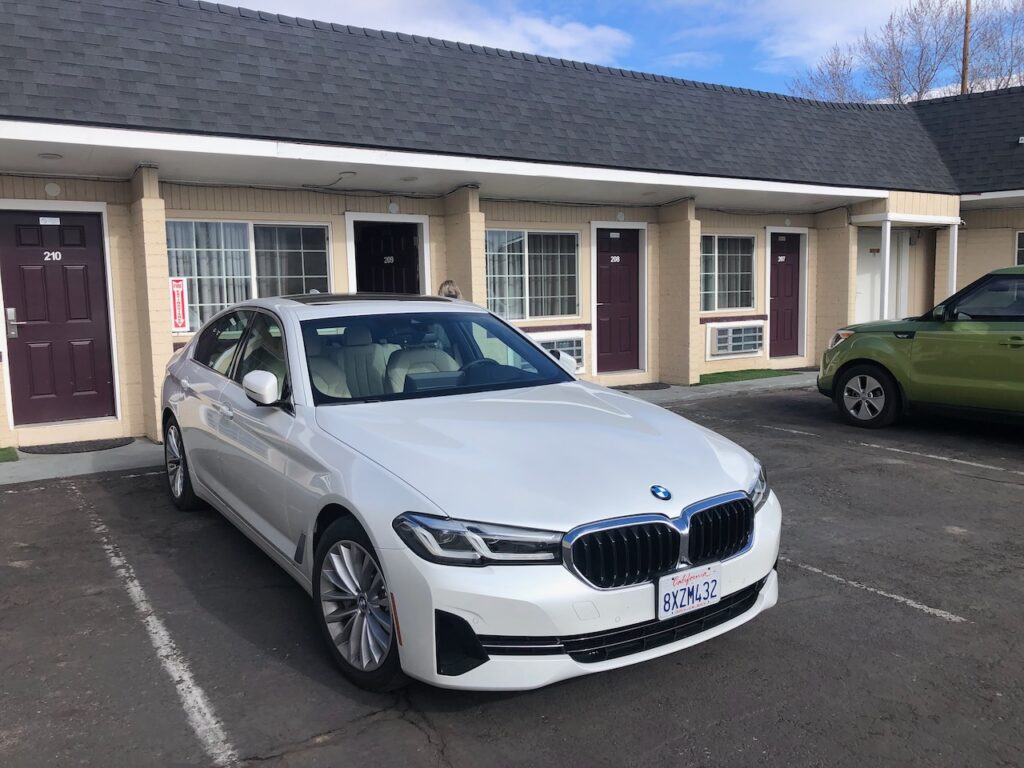 We leave for Williams, just an hour or so to the west, but we are now in serious Route 66 territory with one of the longest working stretches of the road still in use. We take this road, but before we reach it we find an abandoned stretch where a scene from Easy Rider was filmed.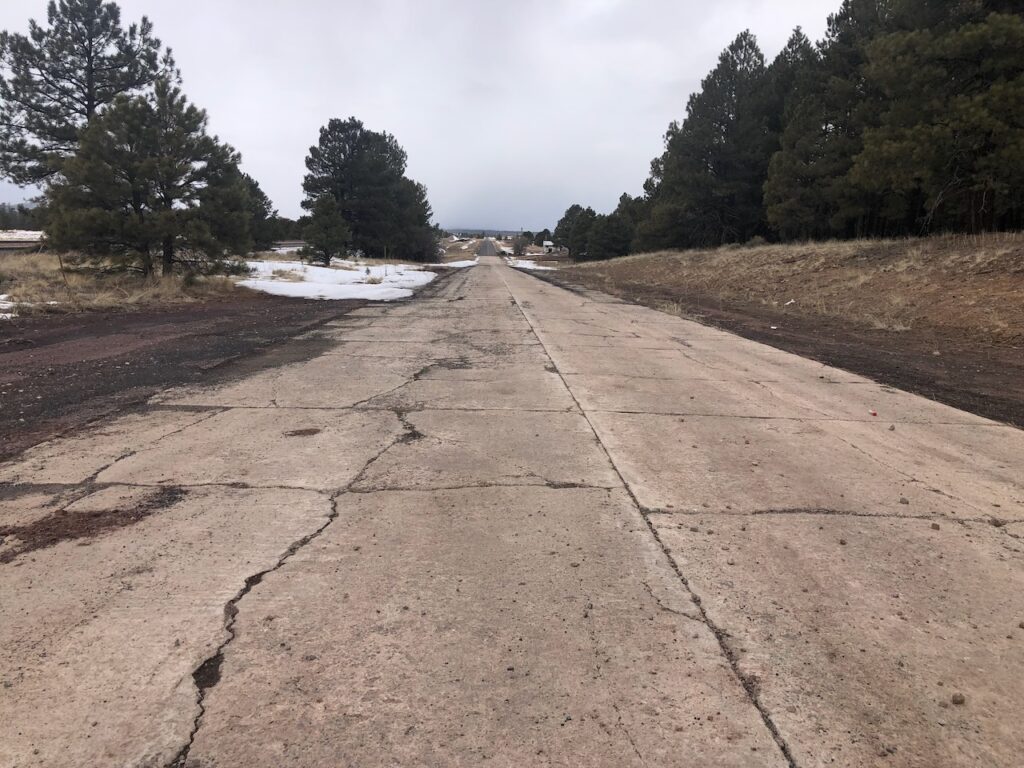 Kathy is very keen to find the exact spot where Dennis Hopper and Peter Fonda are refused a bed in a motel. Thanks to Mr Google we find it quite easily. The vacancies sign has been relocated to a motorbike dealer down the road.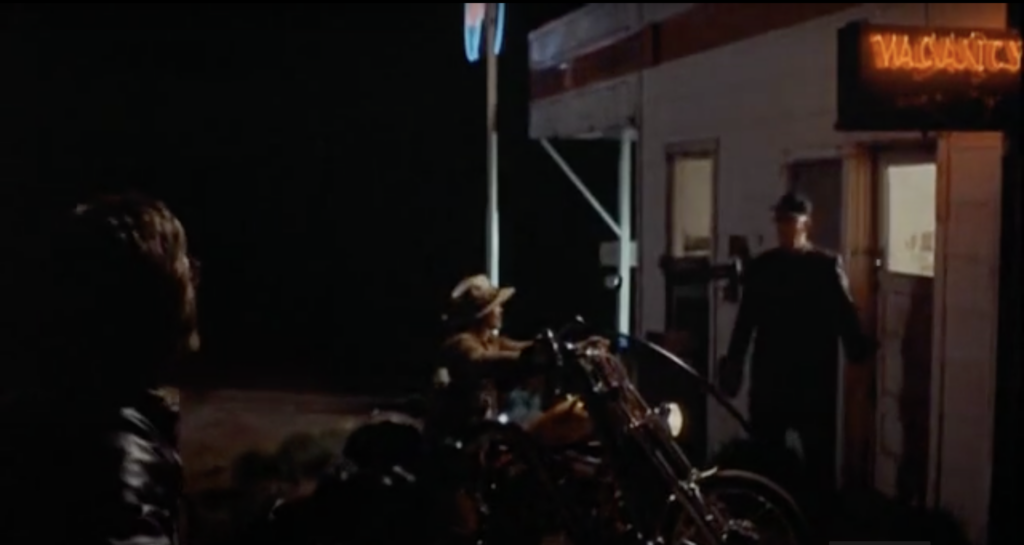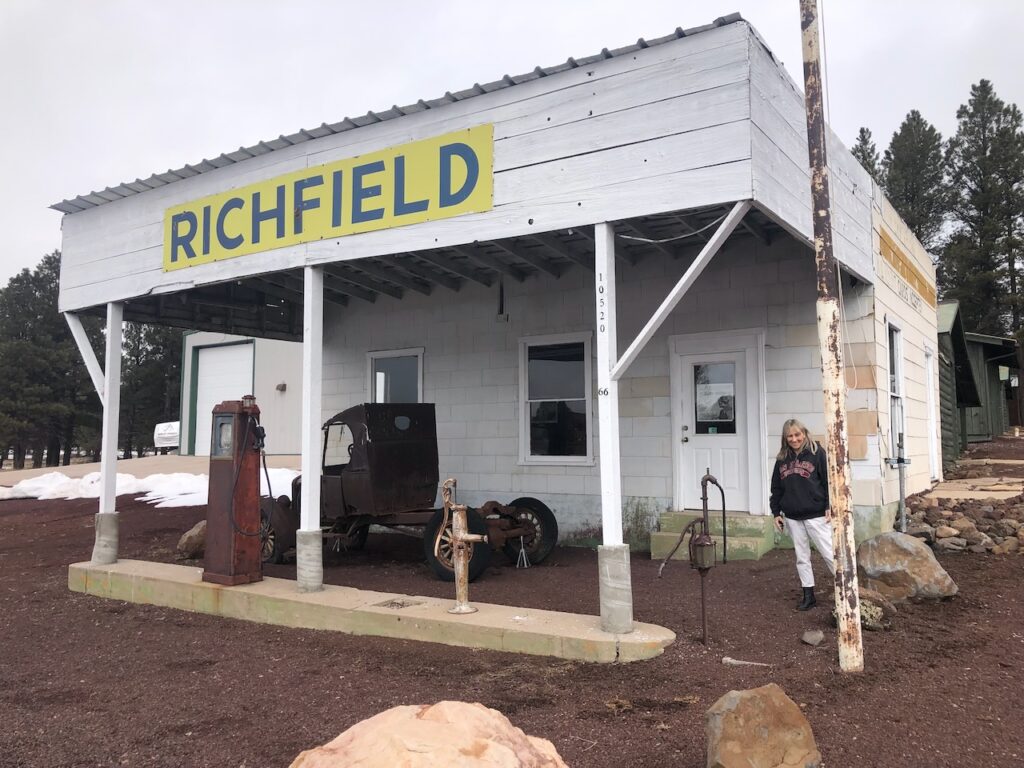 Williams runs special trains north to the Grand Canyon, Its main street is Route 66, and it's possible to buy souvenirs here as well!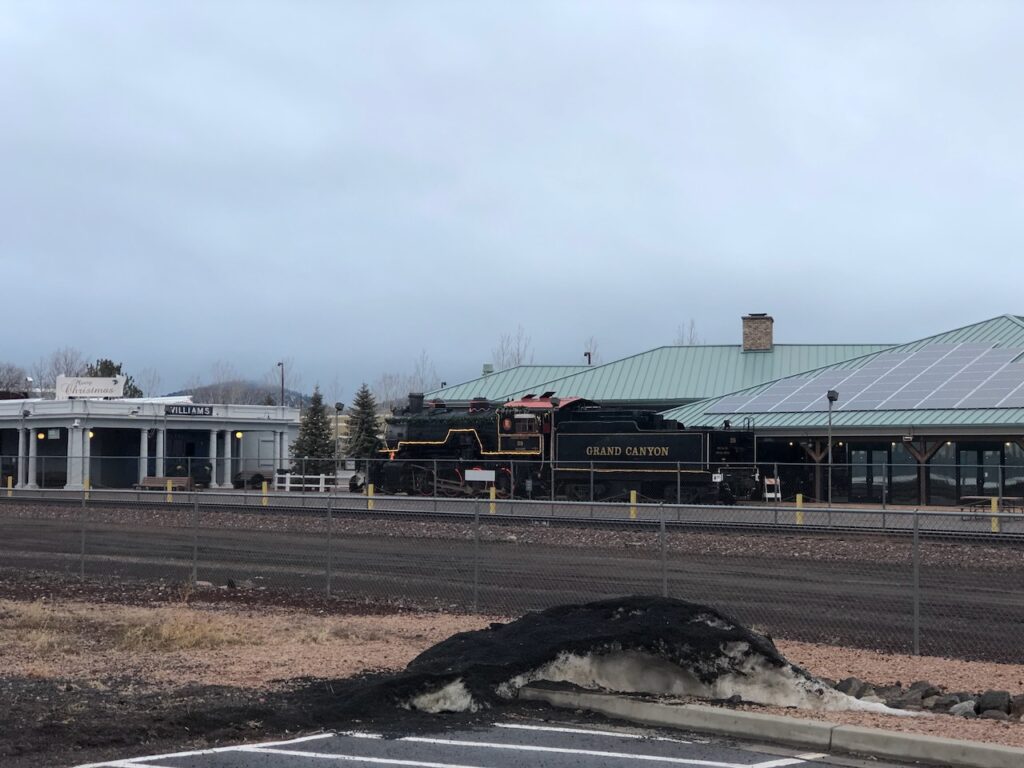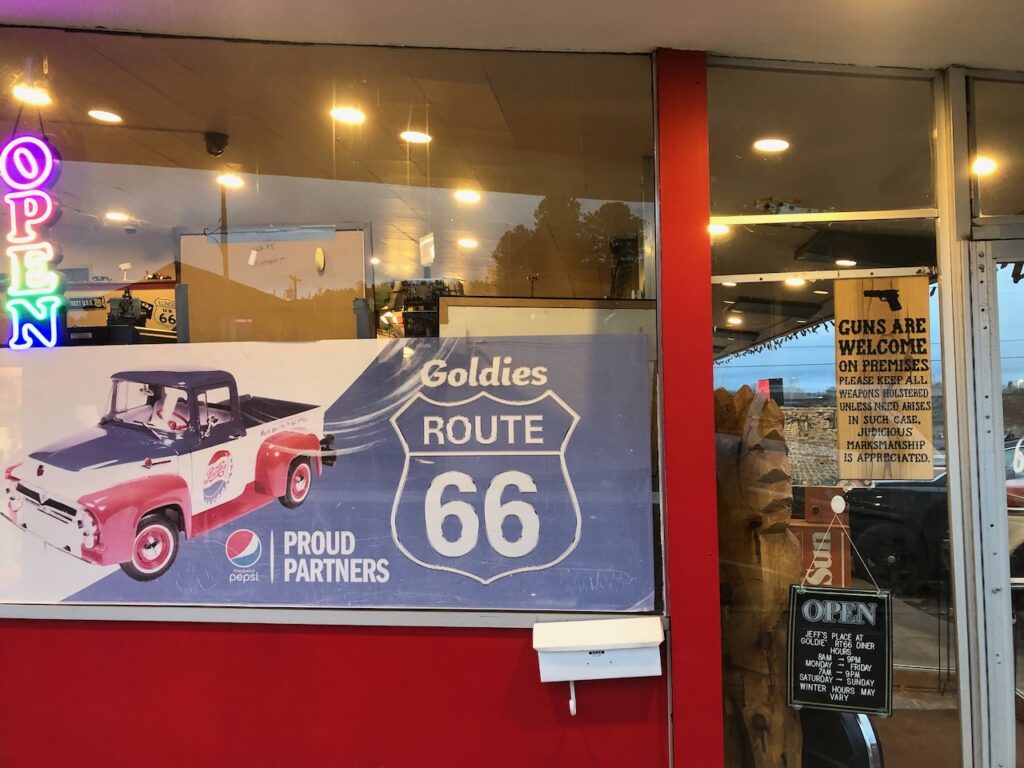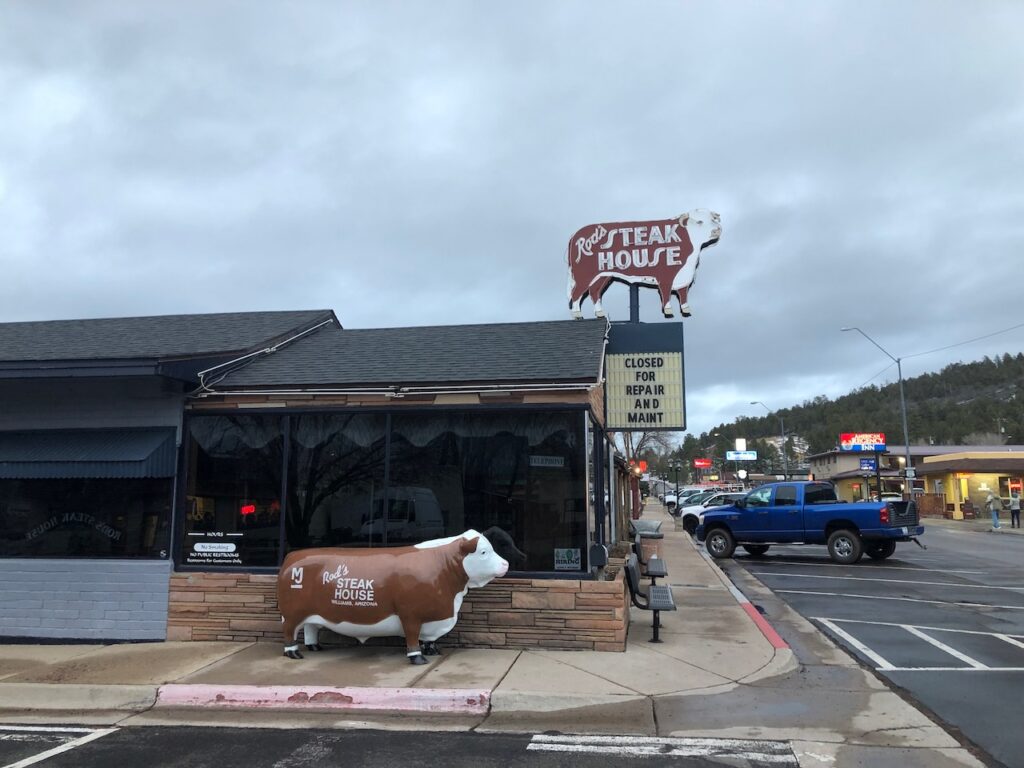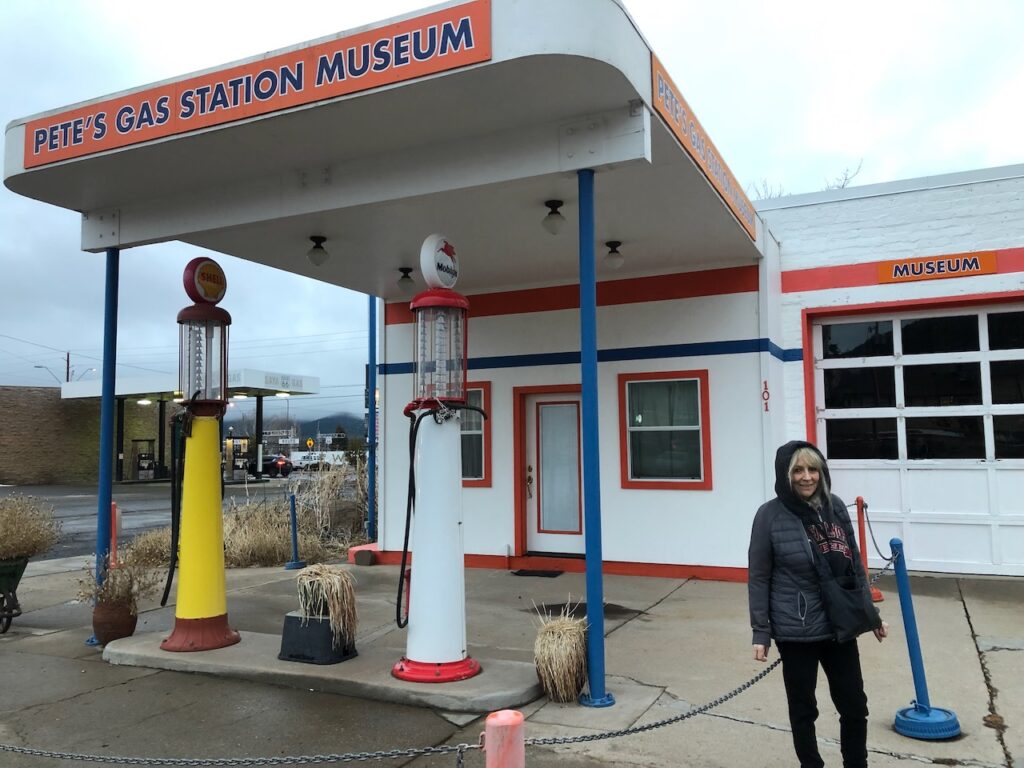 For not the first time we find ourselves getting a hearty meal in a Mexican restaurant in Williams.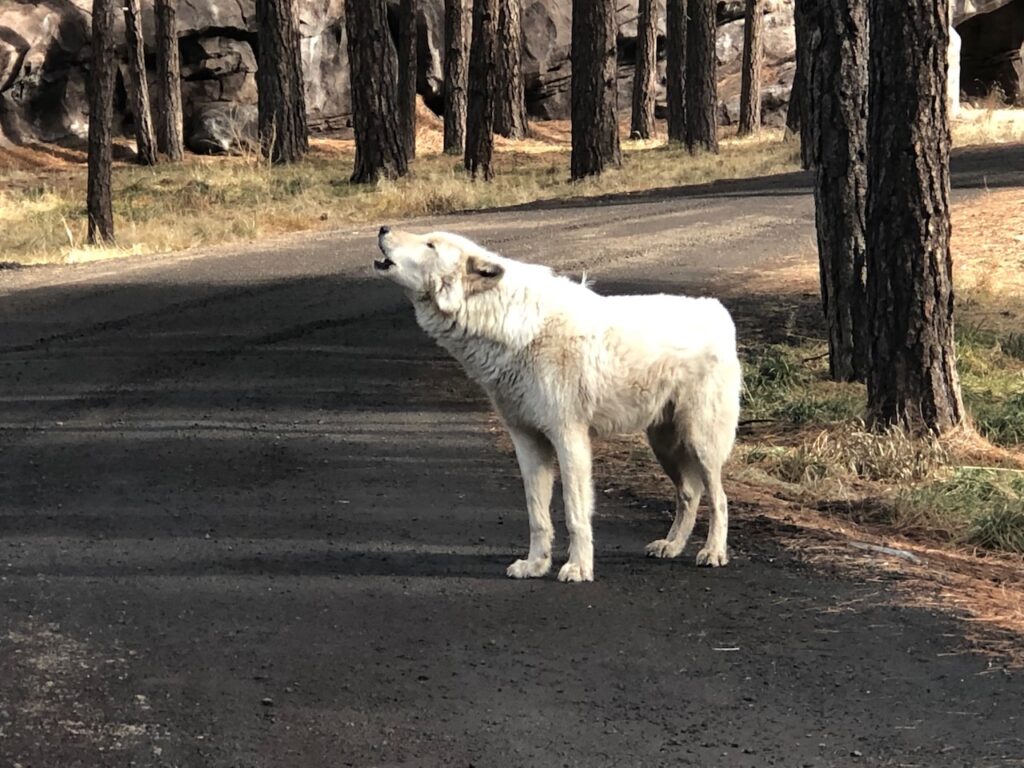 Wed 19th Jan.
Bearizona is a bear zoo in Williams, but in fact it has many other animals there. You drive through in your car with the windows closed and aren't allowed to stop. A bit like a safari park, something I am not keen on as I don't approve of caging animals for public entertainment/profit. However the animals here are mostly ones who have been rescued or for other reasons could not survive in the wild, so have a chance here. The enclosures are quite large and the animals looked cared for. Quite what they make of a steady procession of cars though their habitat we will never know.
The park also has a huge restaurant and gift shop, alongside a more traditional zoo area where you can walk around. Most of the animals here also need to be protected for various reasons.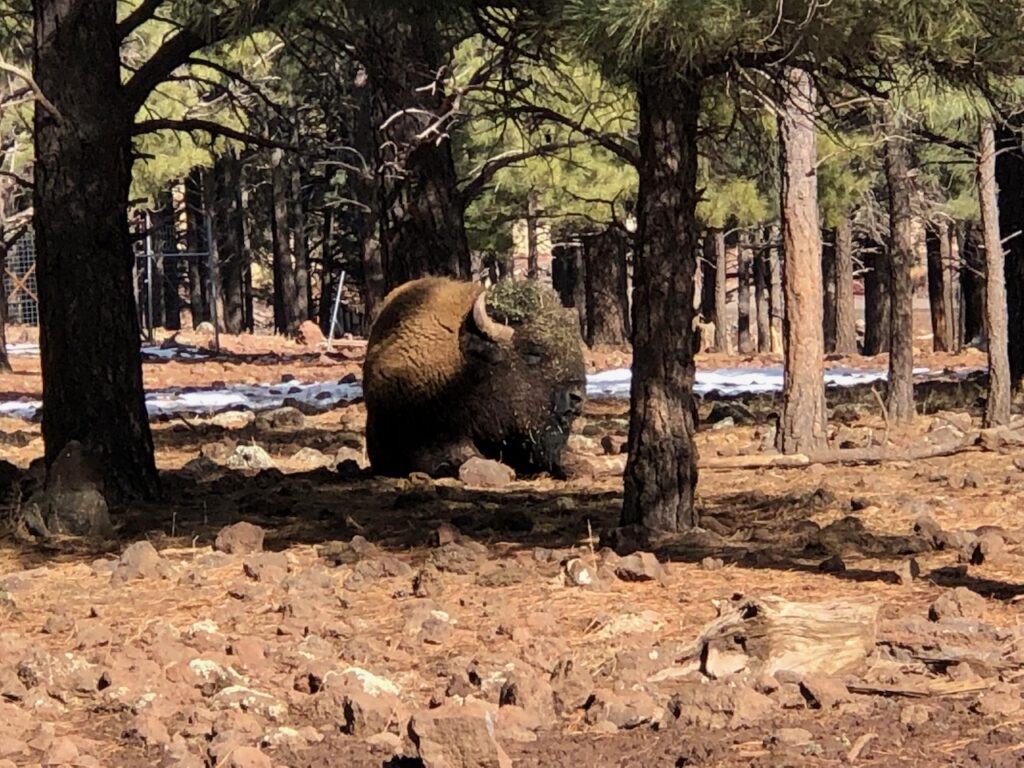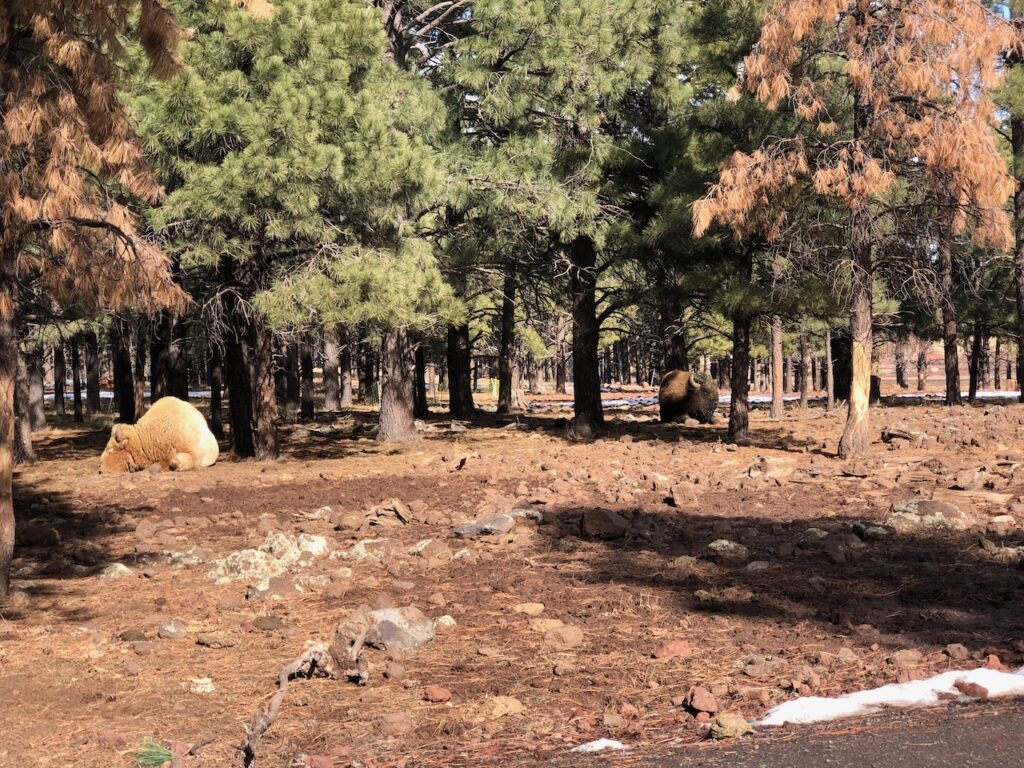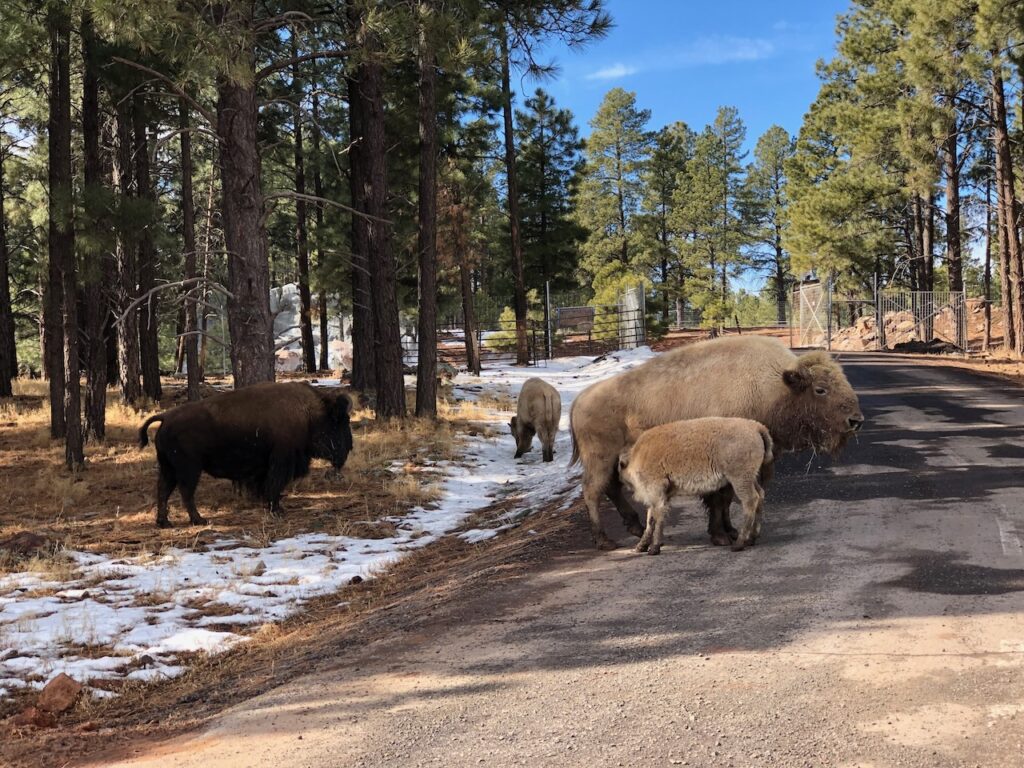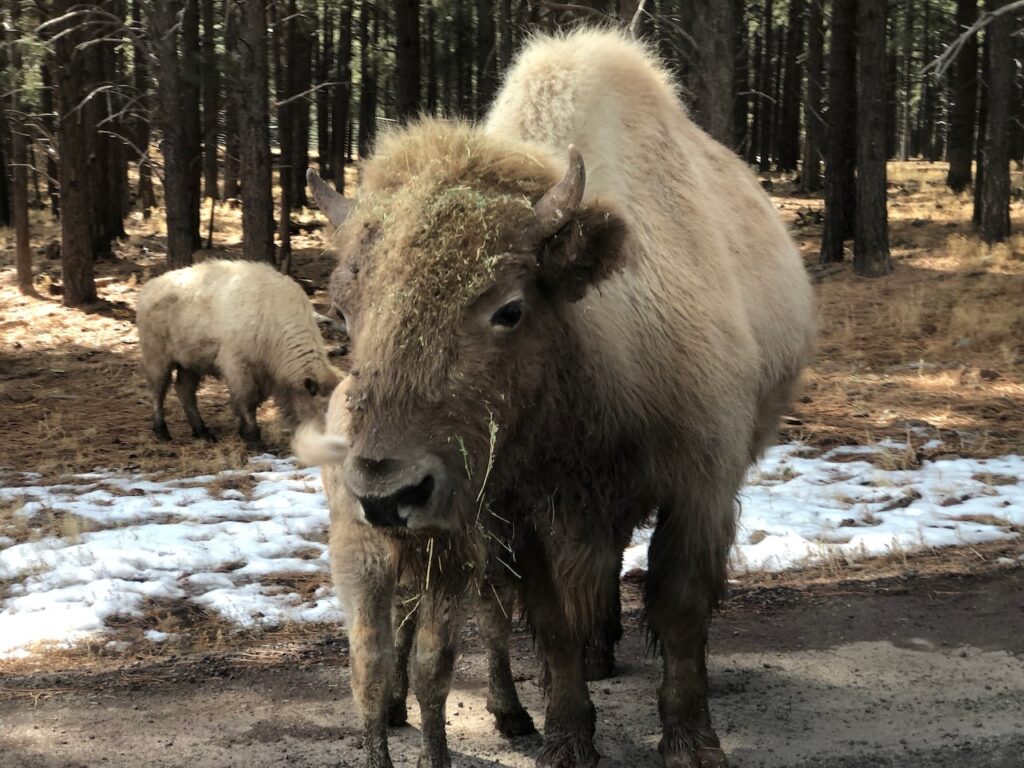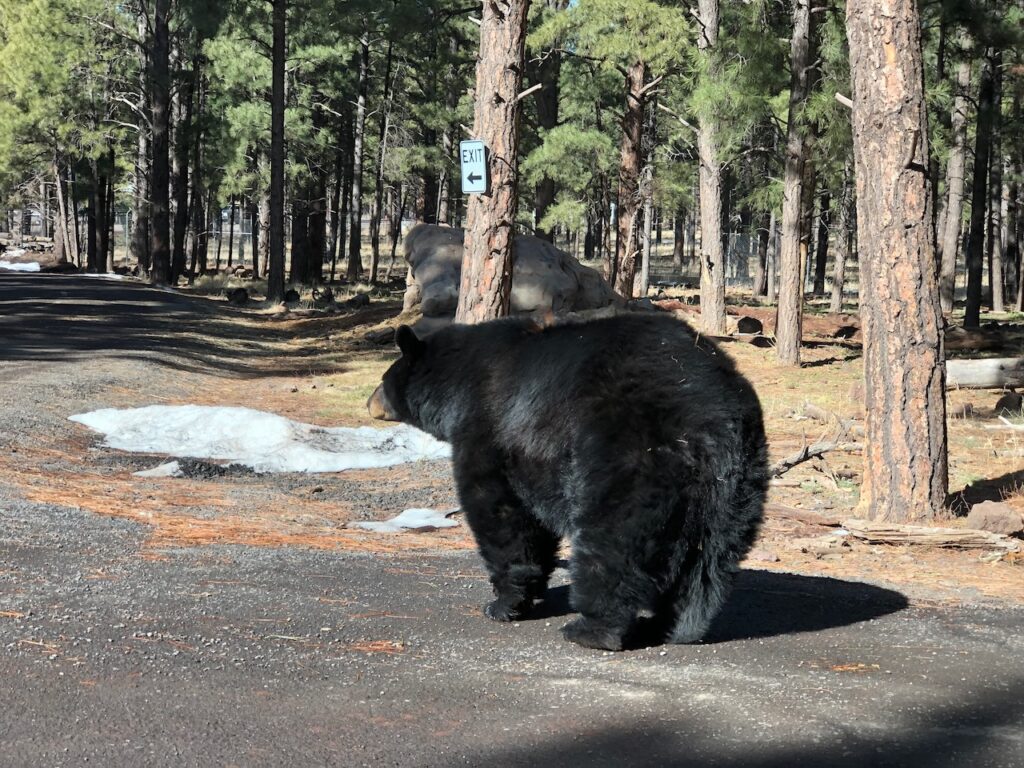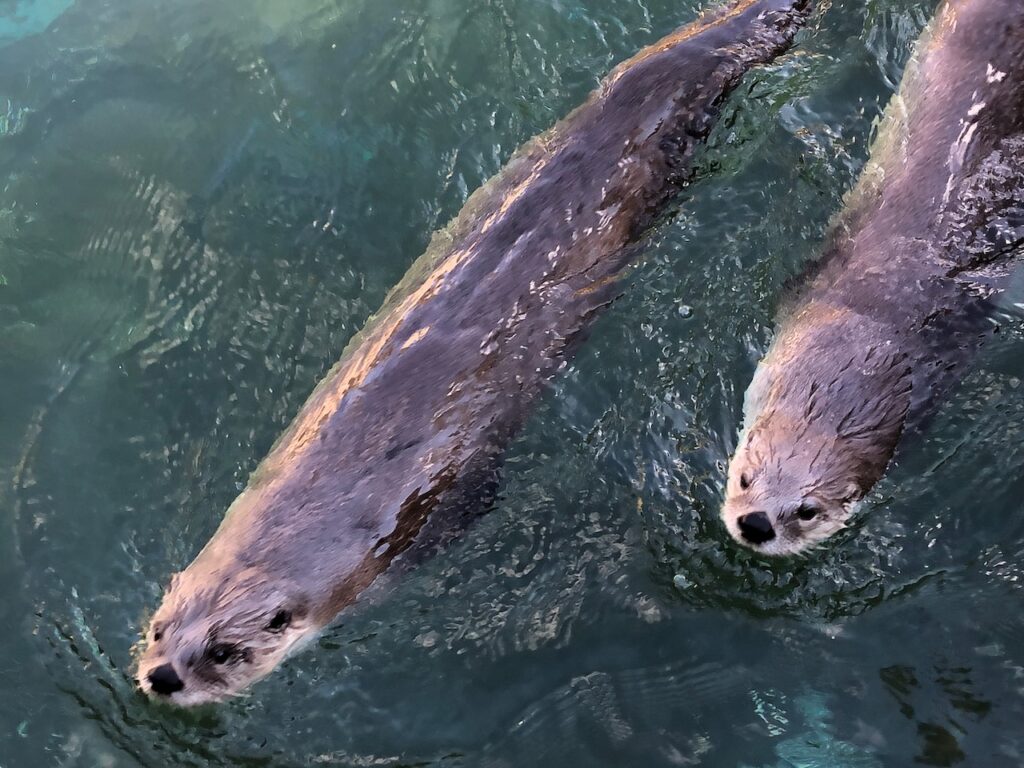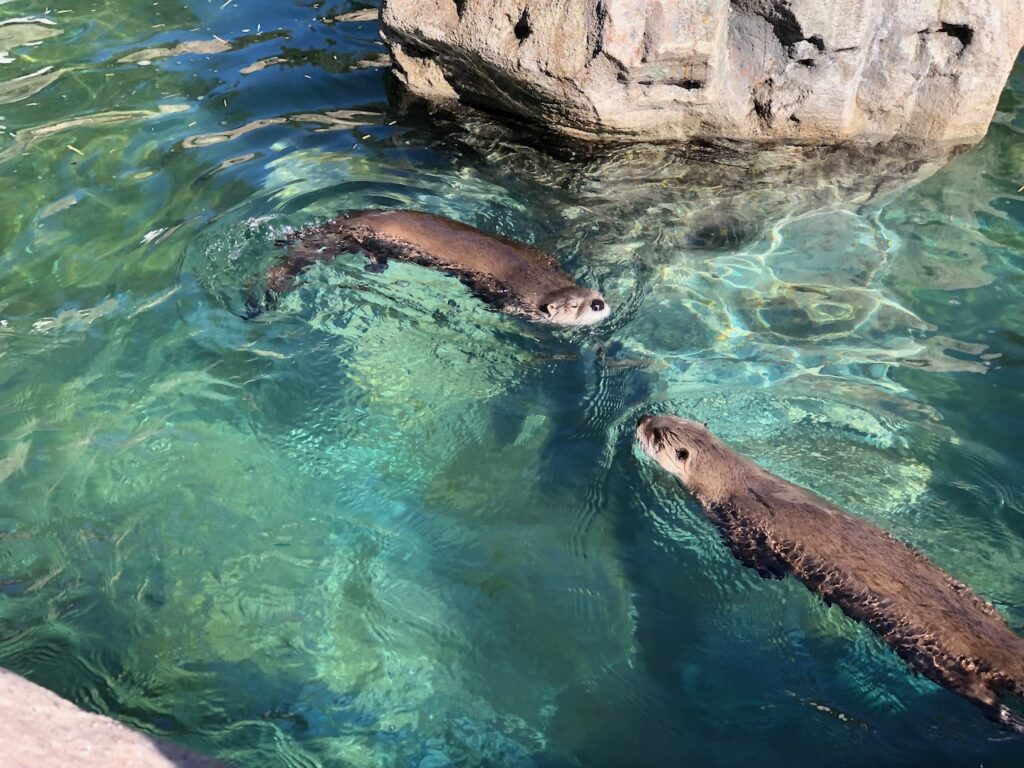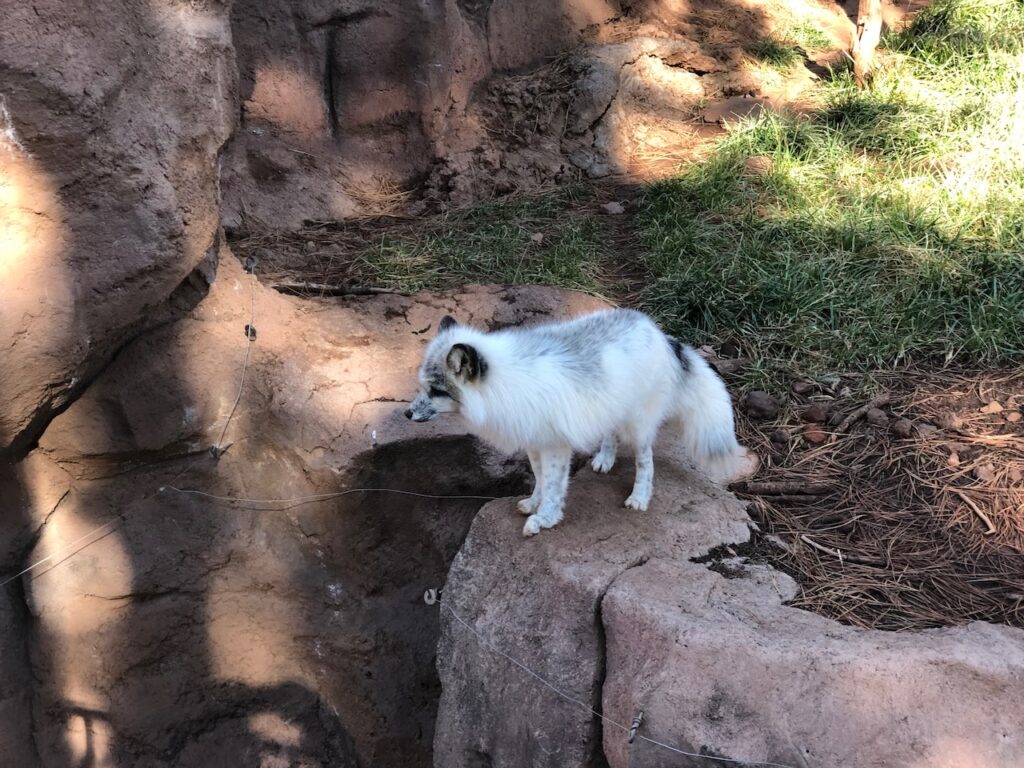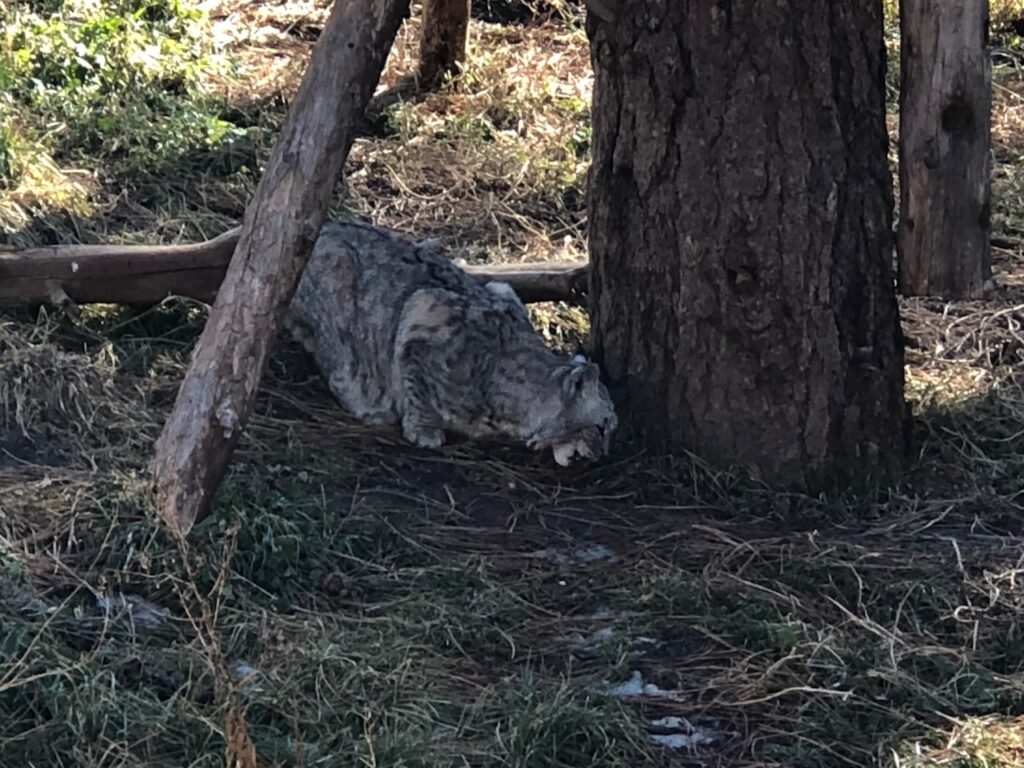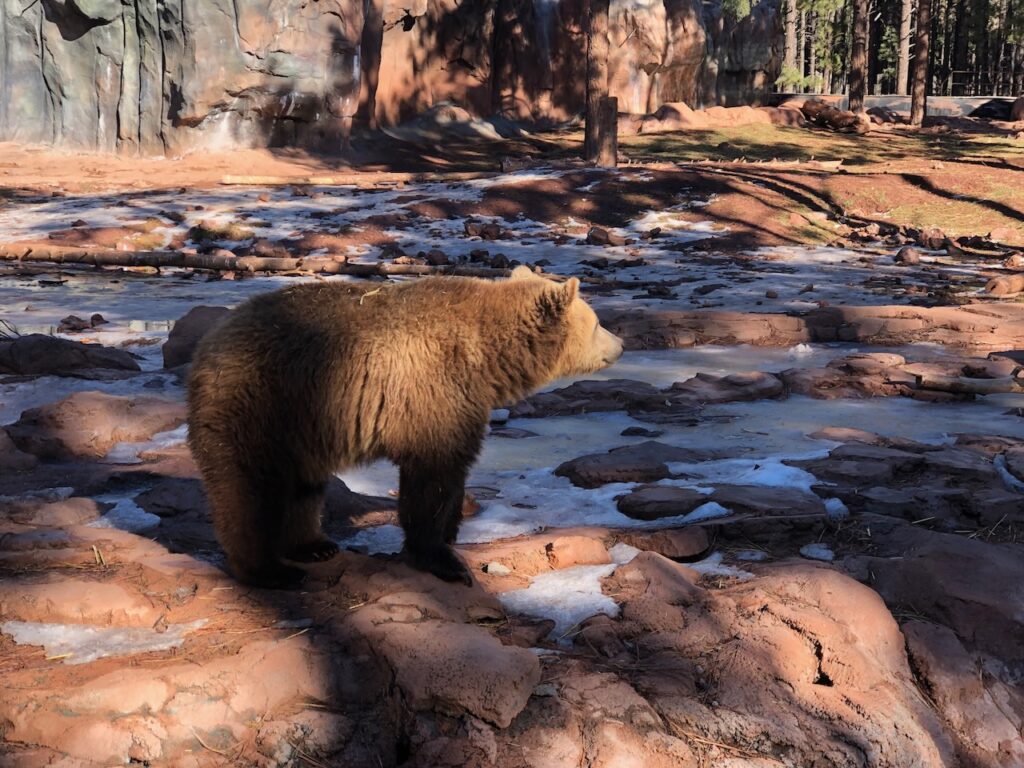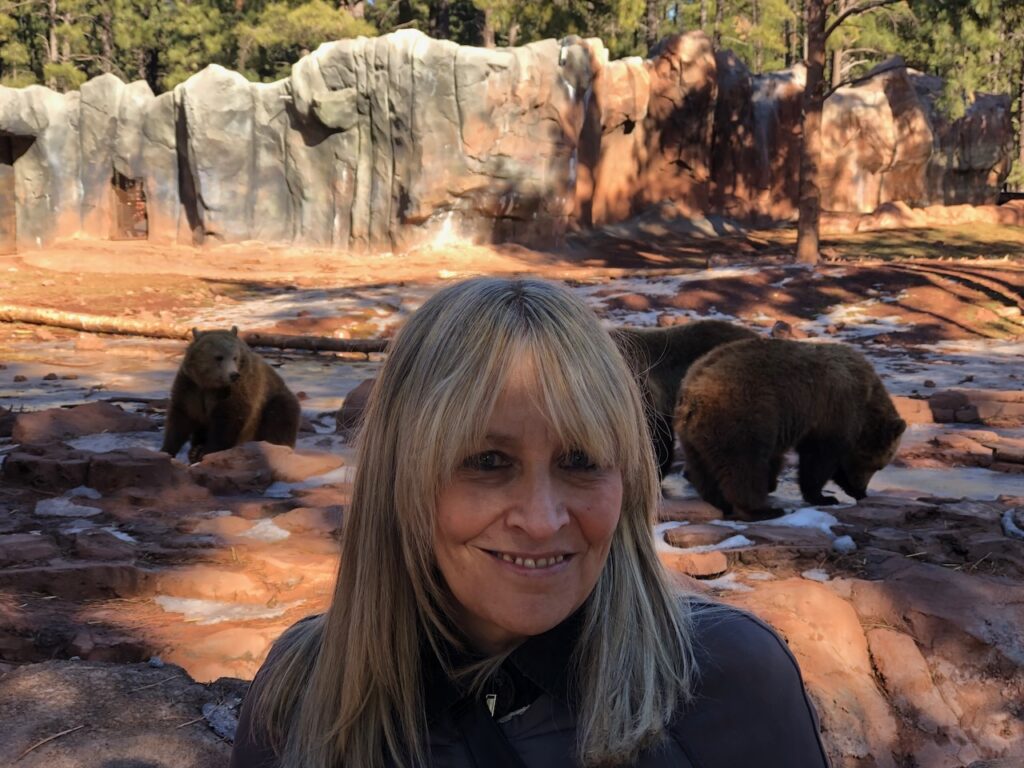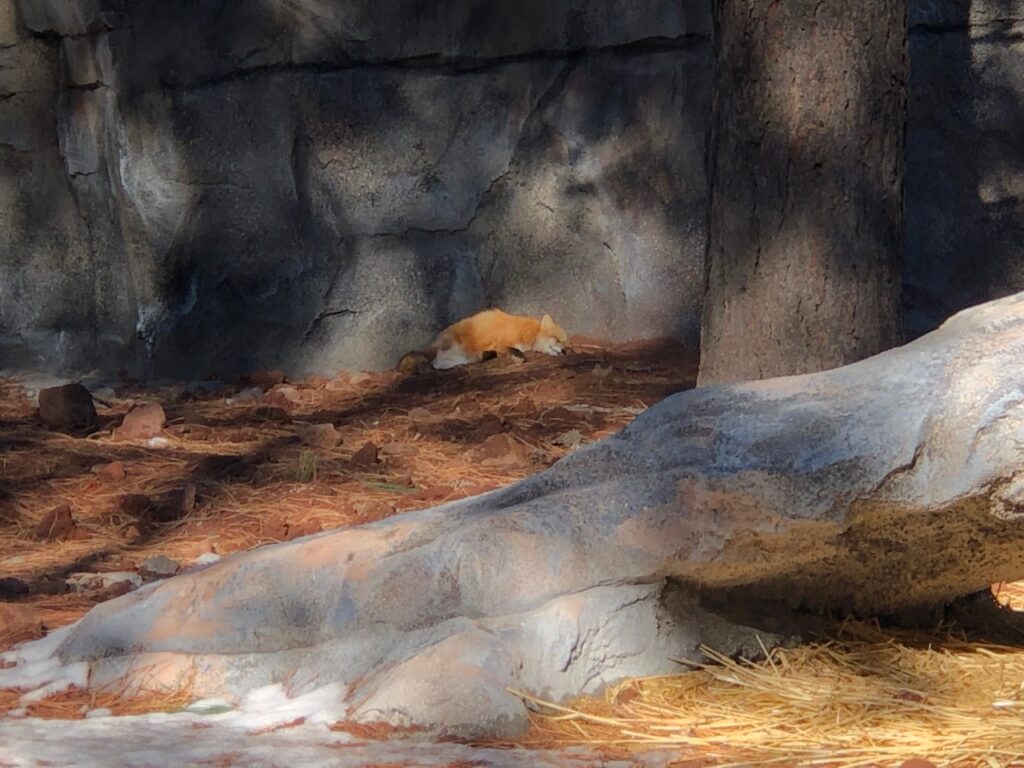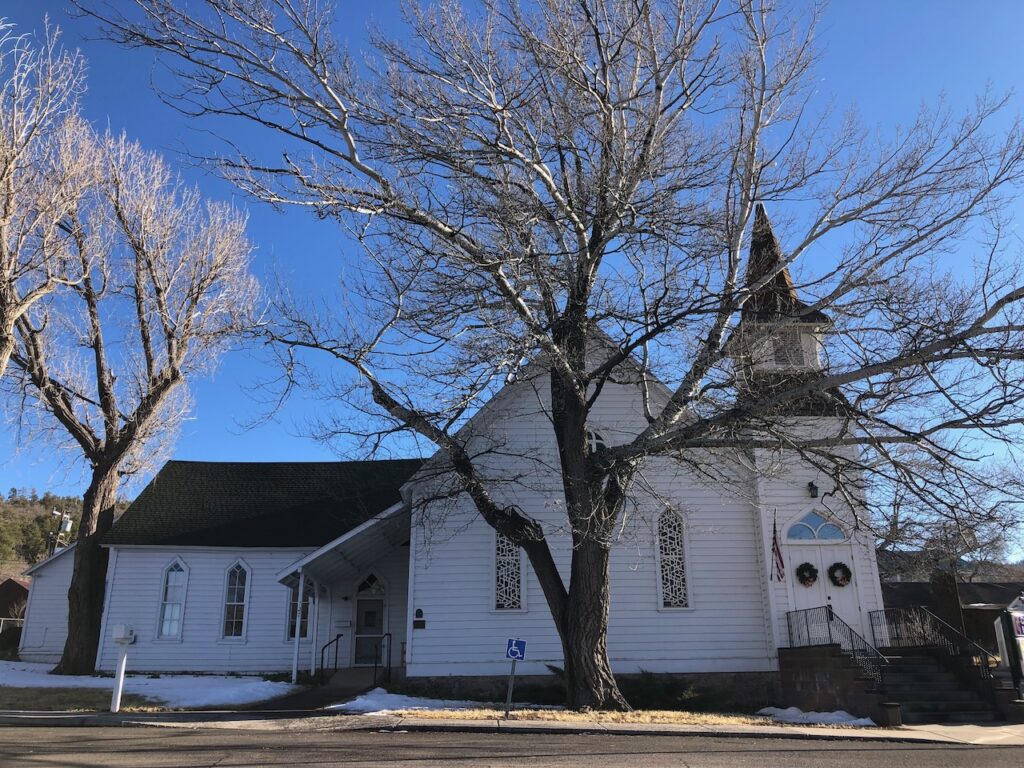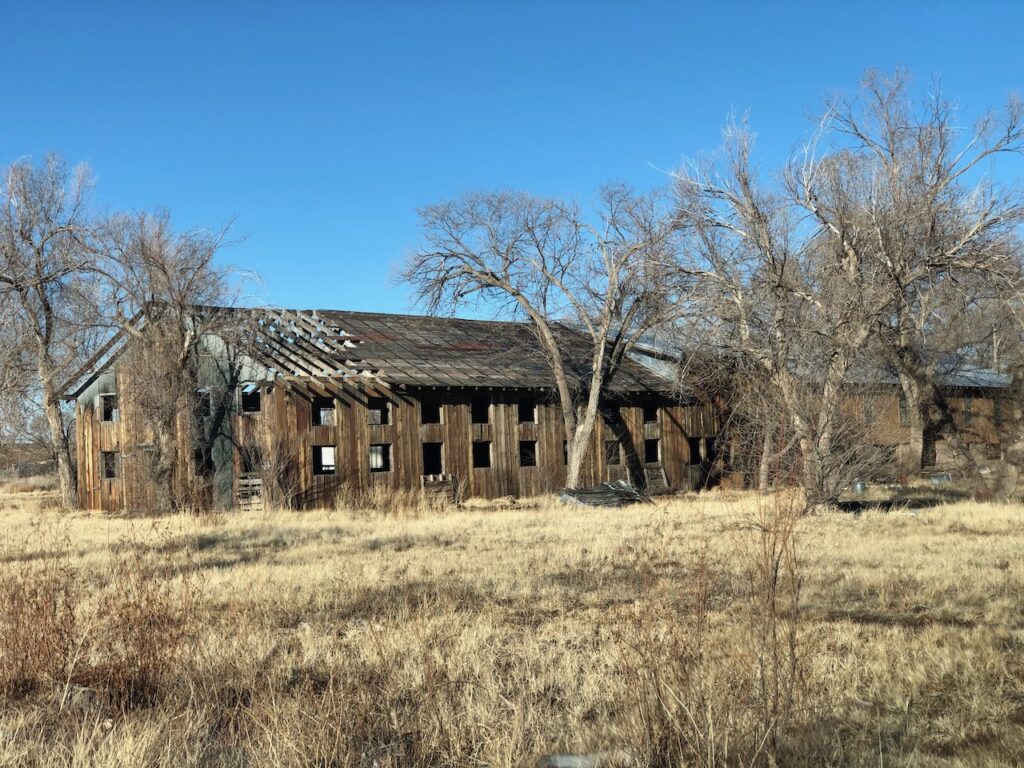 Thurs 20th
We leave Williams for Vegas taking in the Route 66 towns of Kingman & Seligman.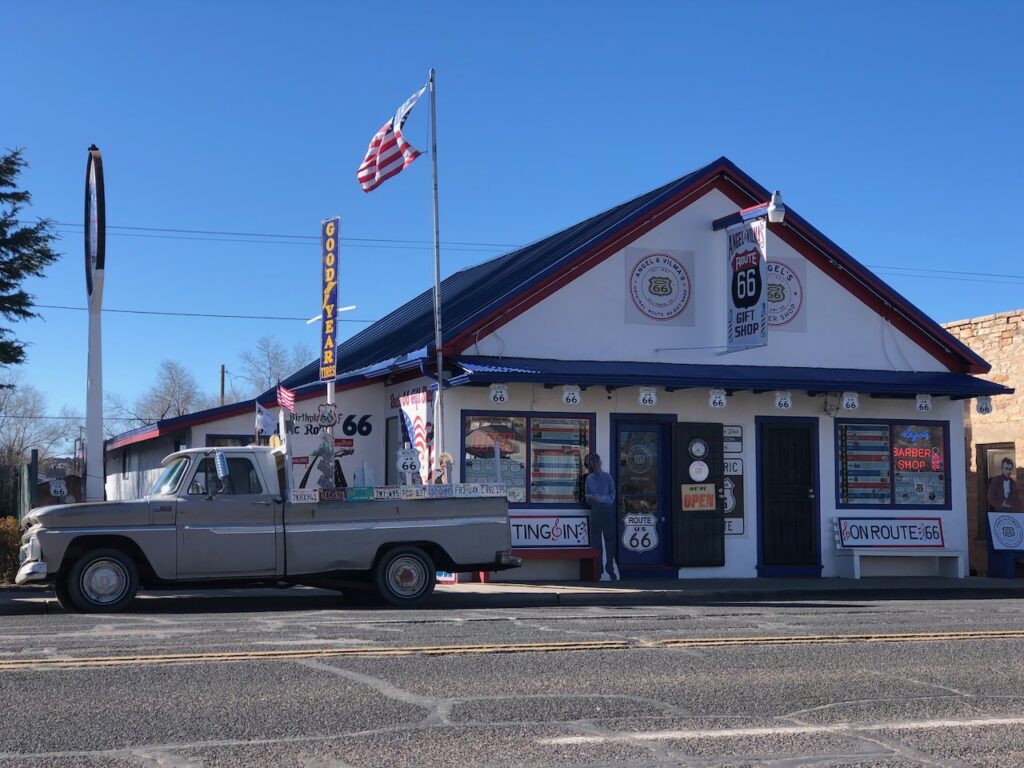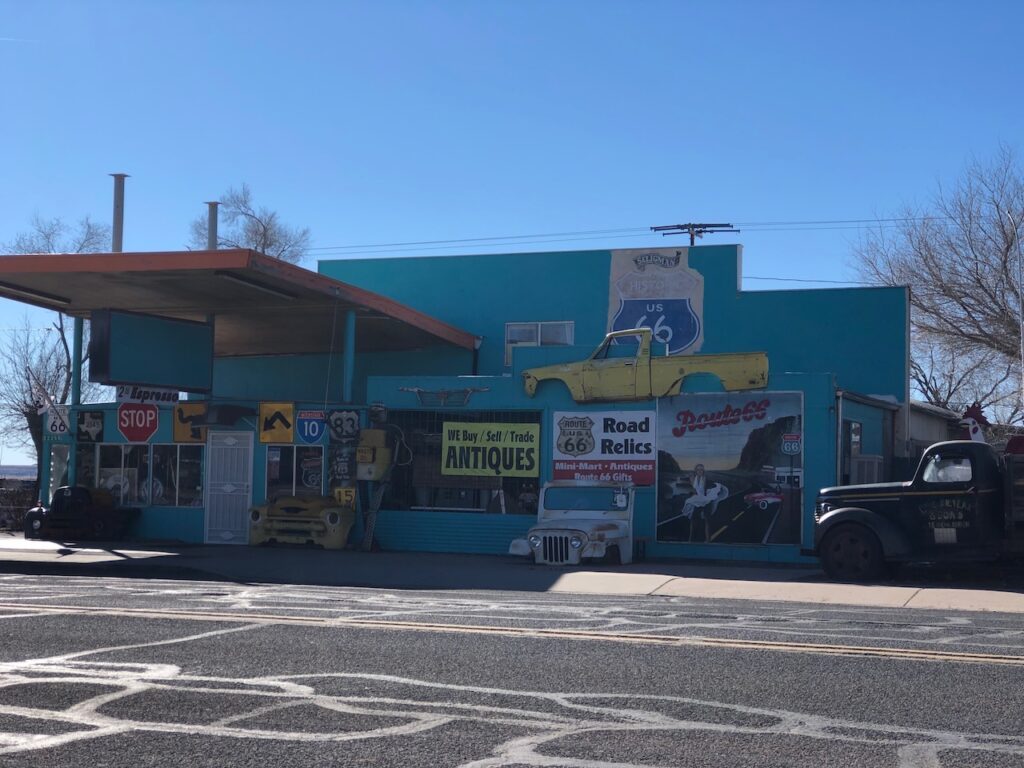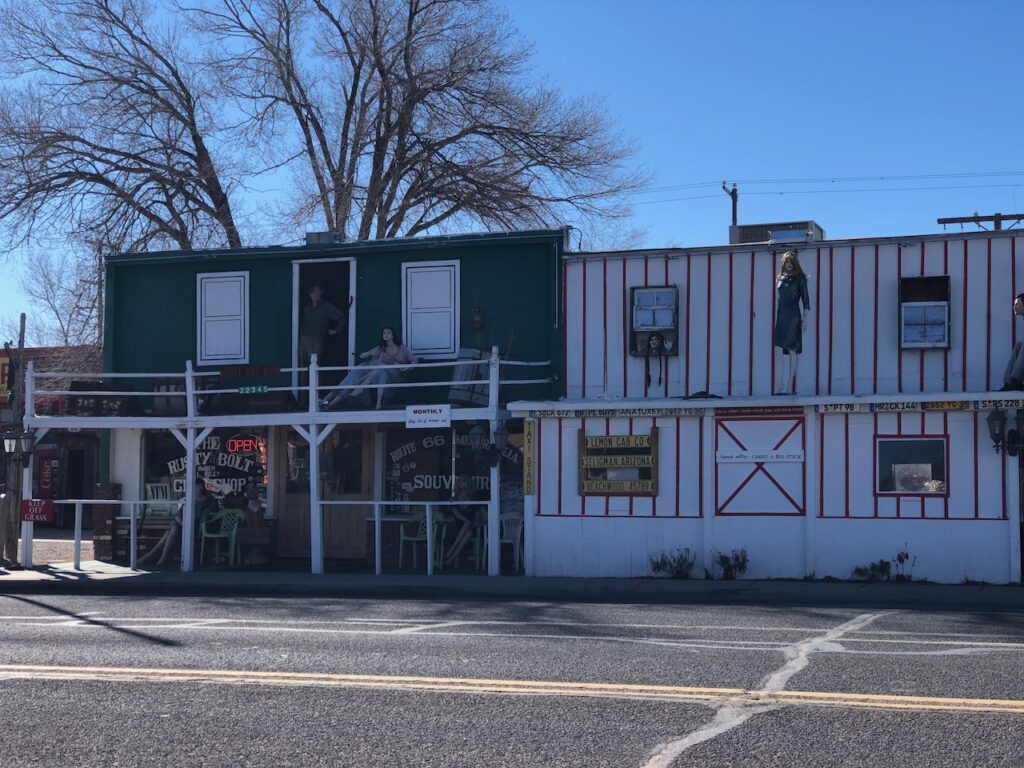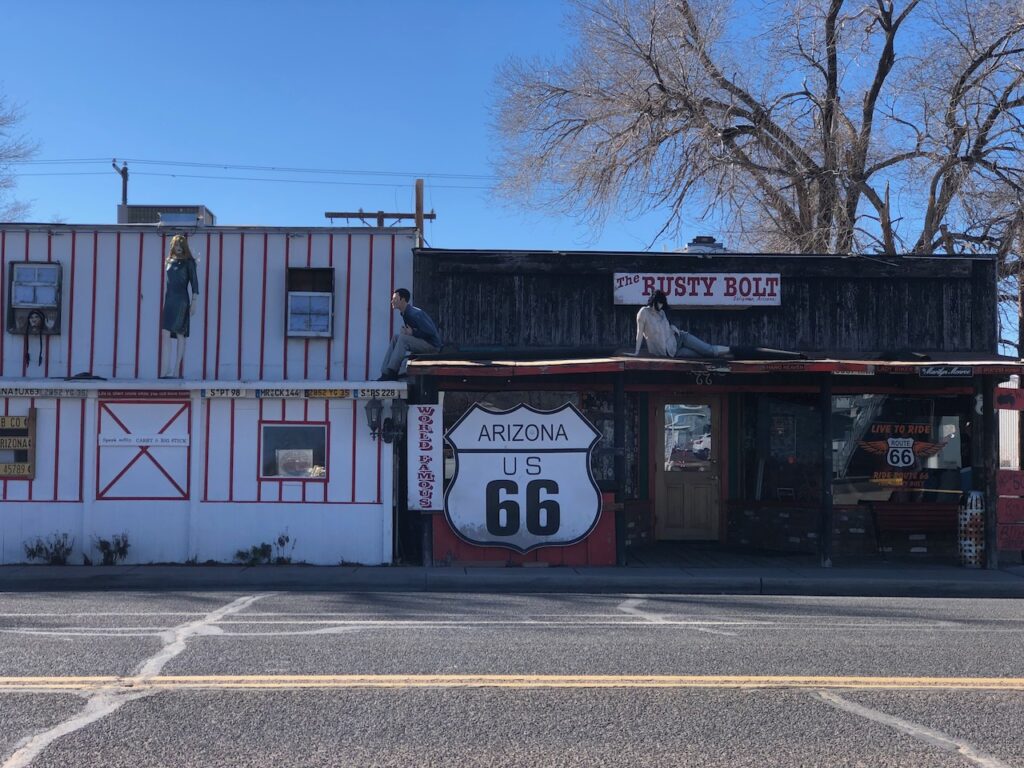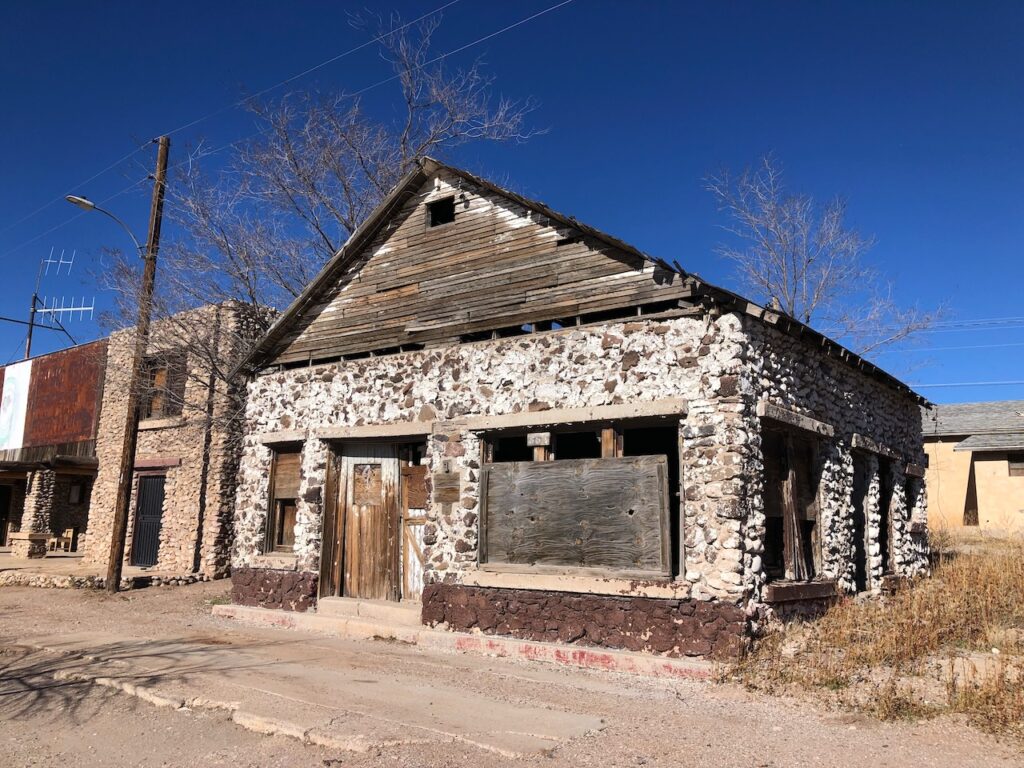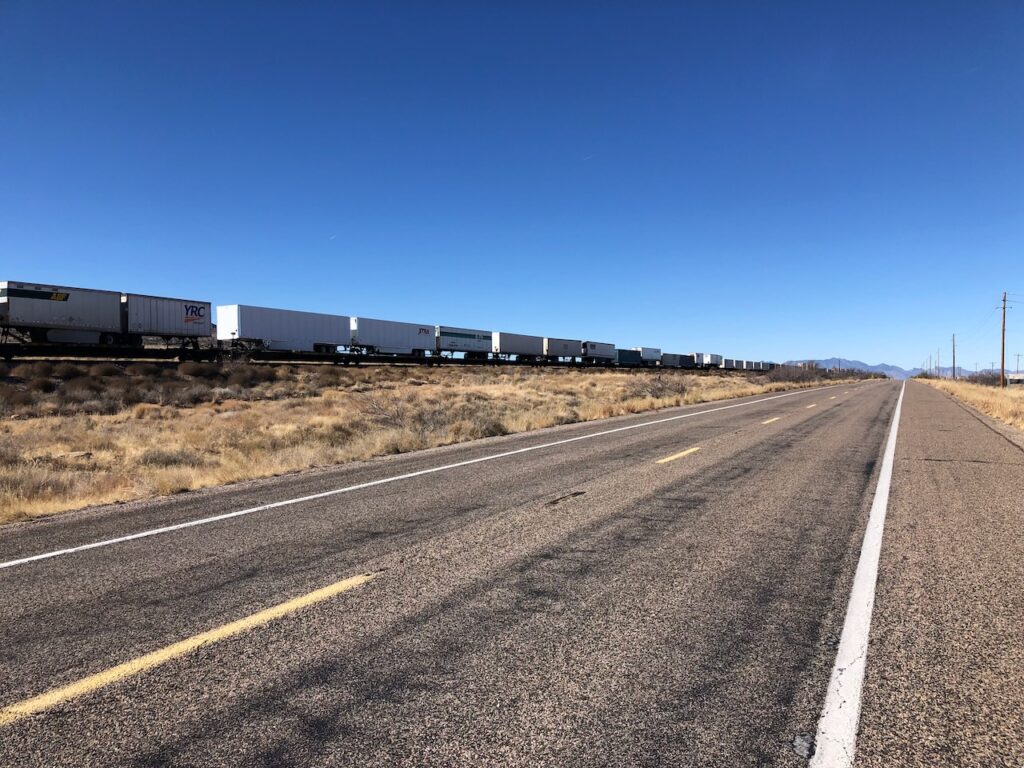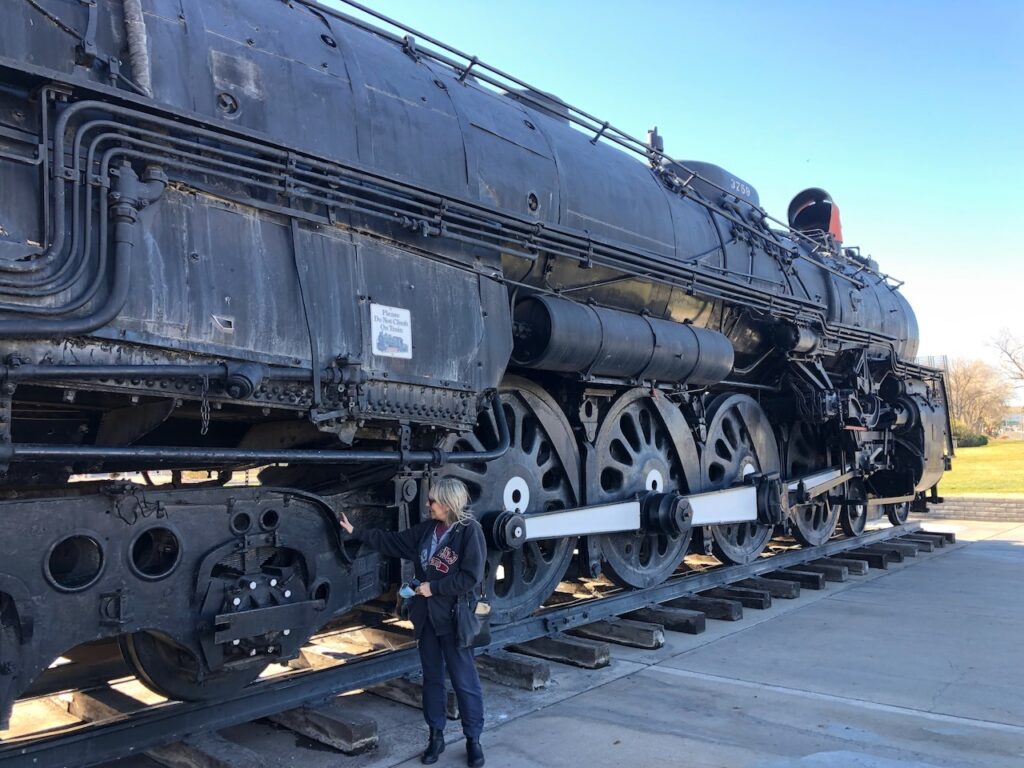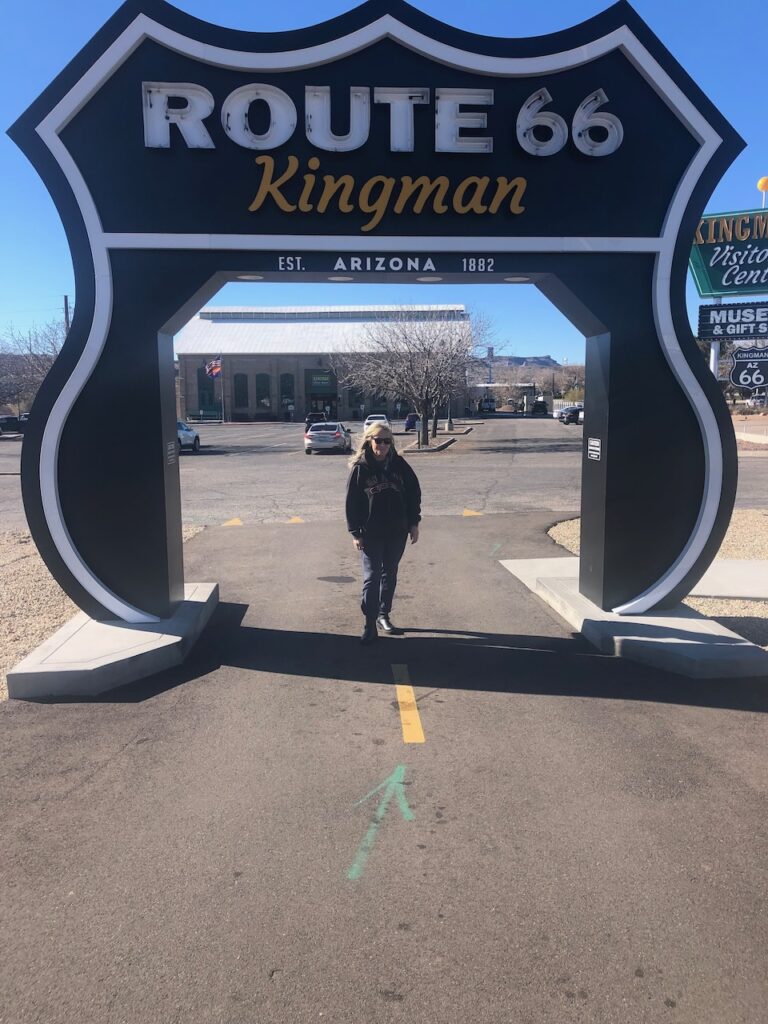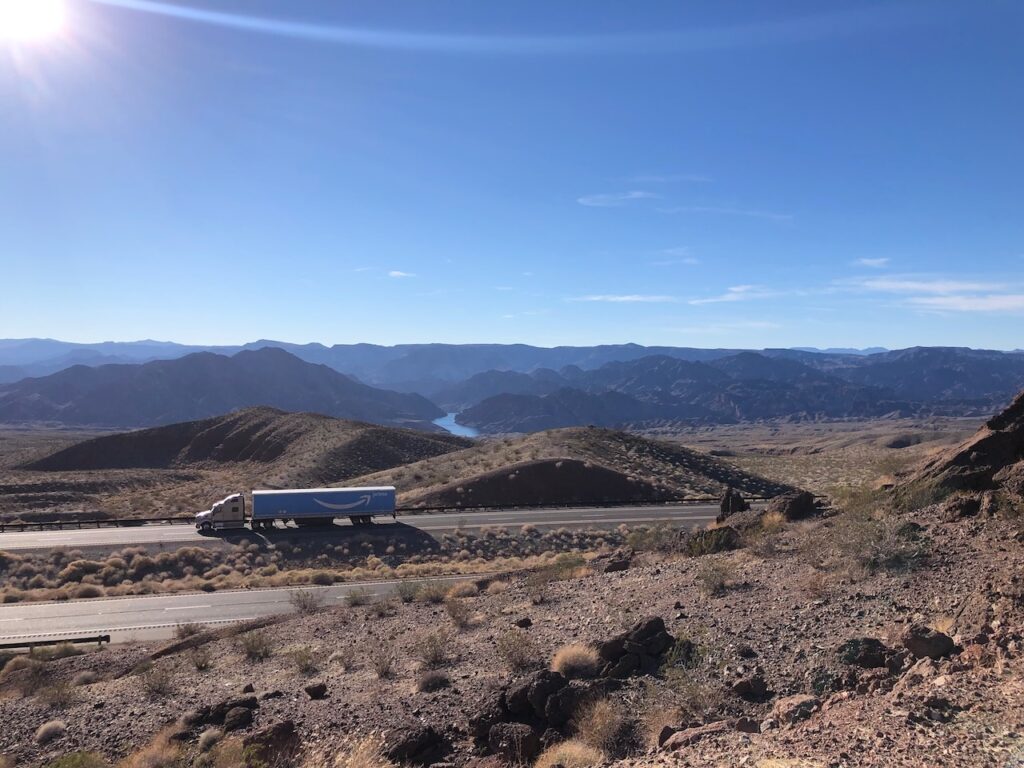 After the pretty & quirky small towns we head to Las Vegas taking in the Hoover Dam and bridge on the way.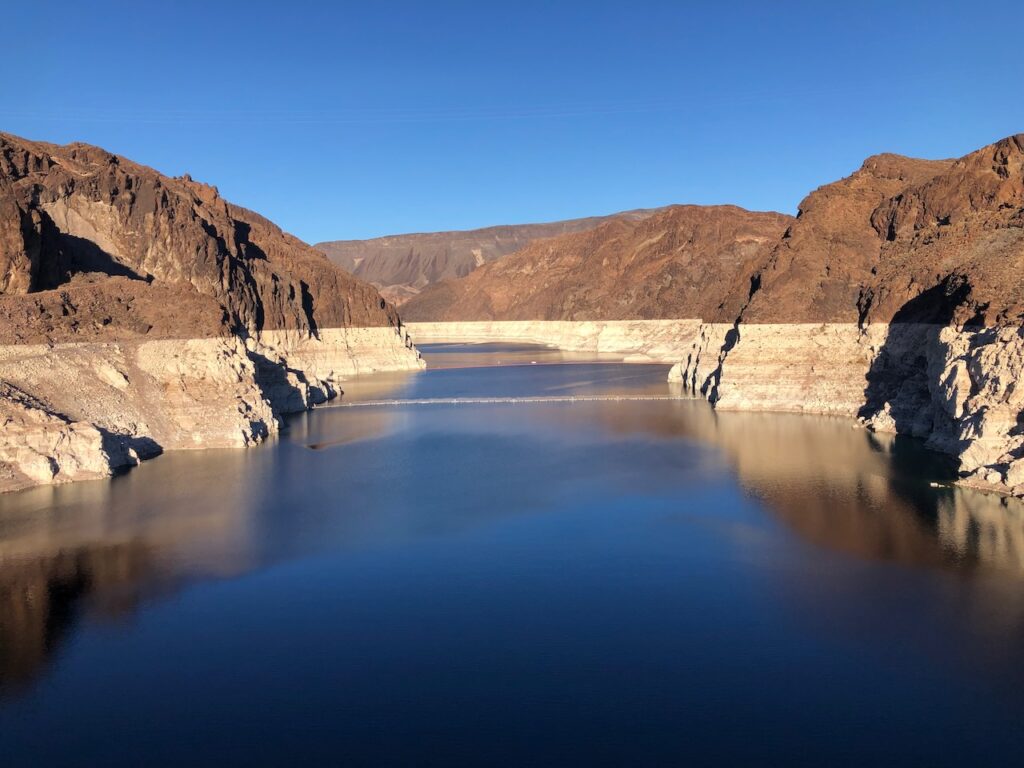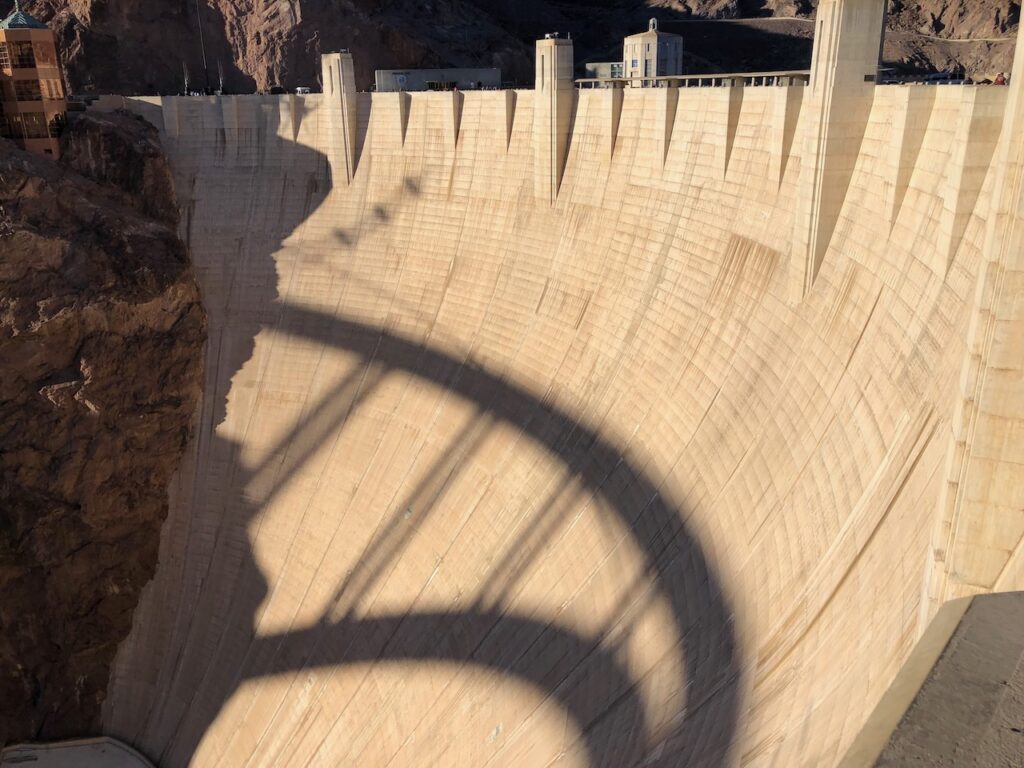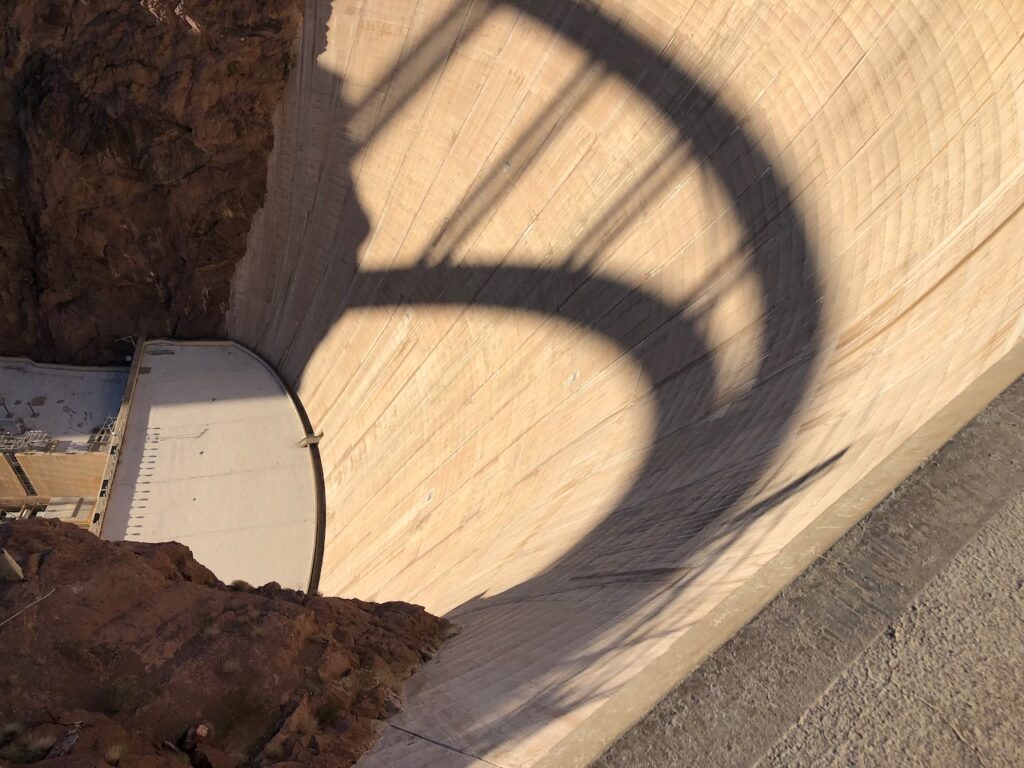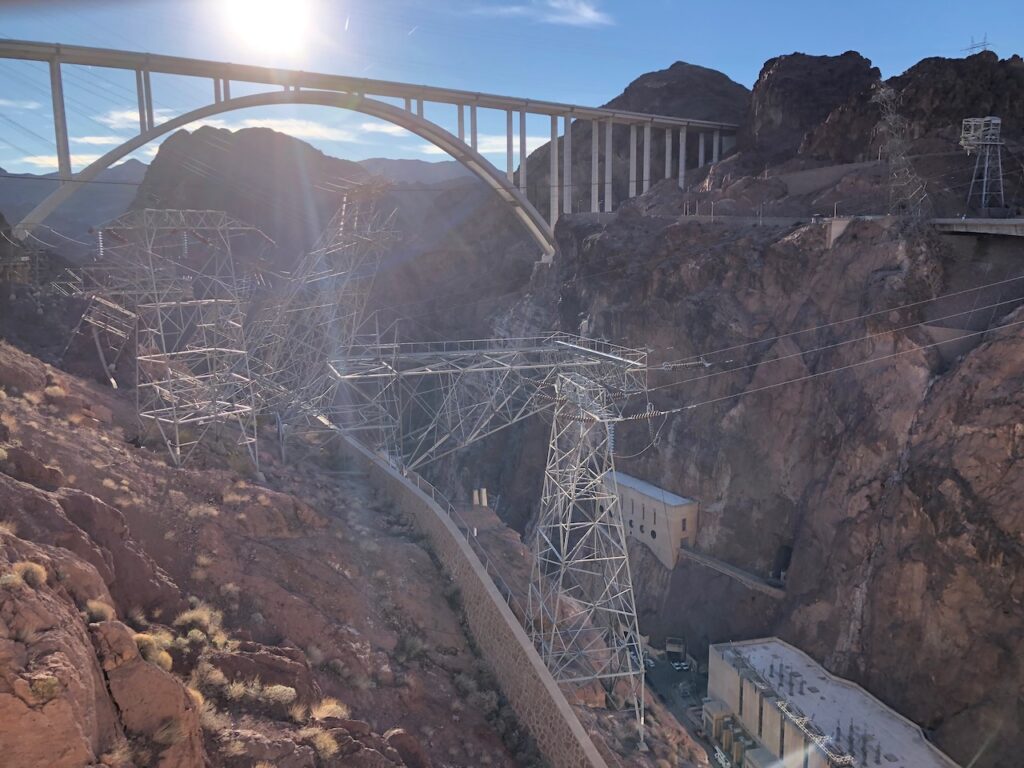 I'm very pleased to be here, I had always wanted to see this marvel of engineering. Of course climate change may have a big impact on the dam in coming years. Of course the damming of the Colorado river has had severe consequences for those downstream who rely on the river for their food and drinking source, especially at the Mexican end where the river meets the Sea of Cortez.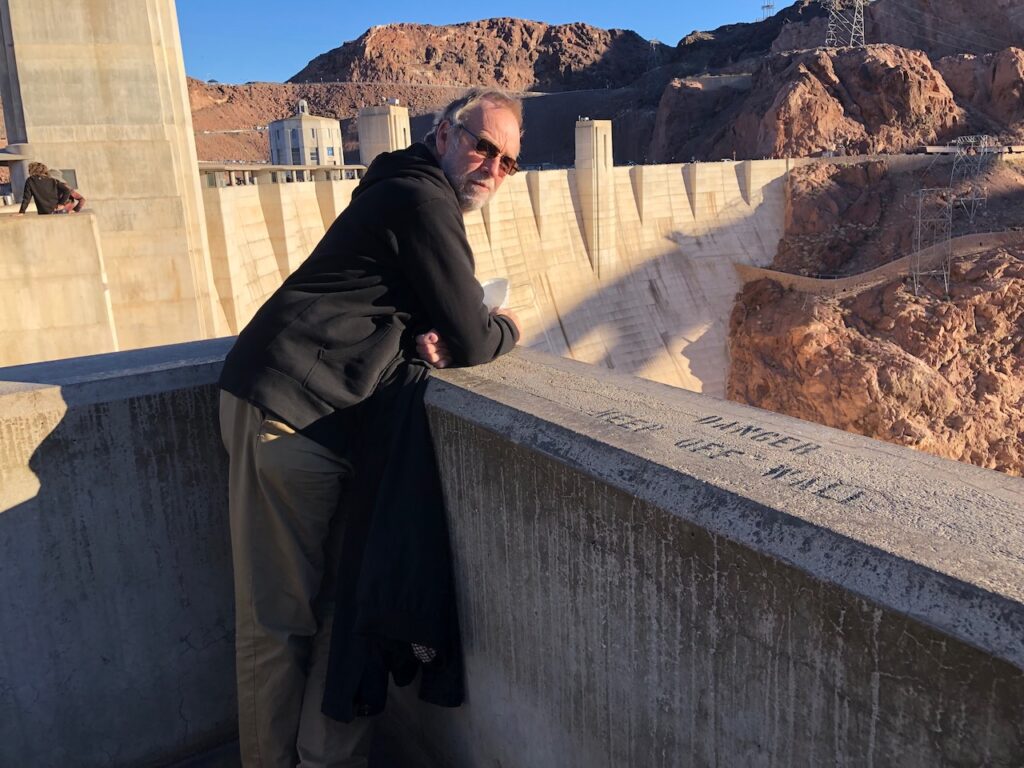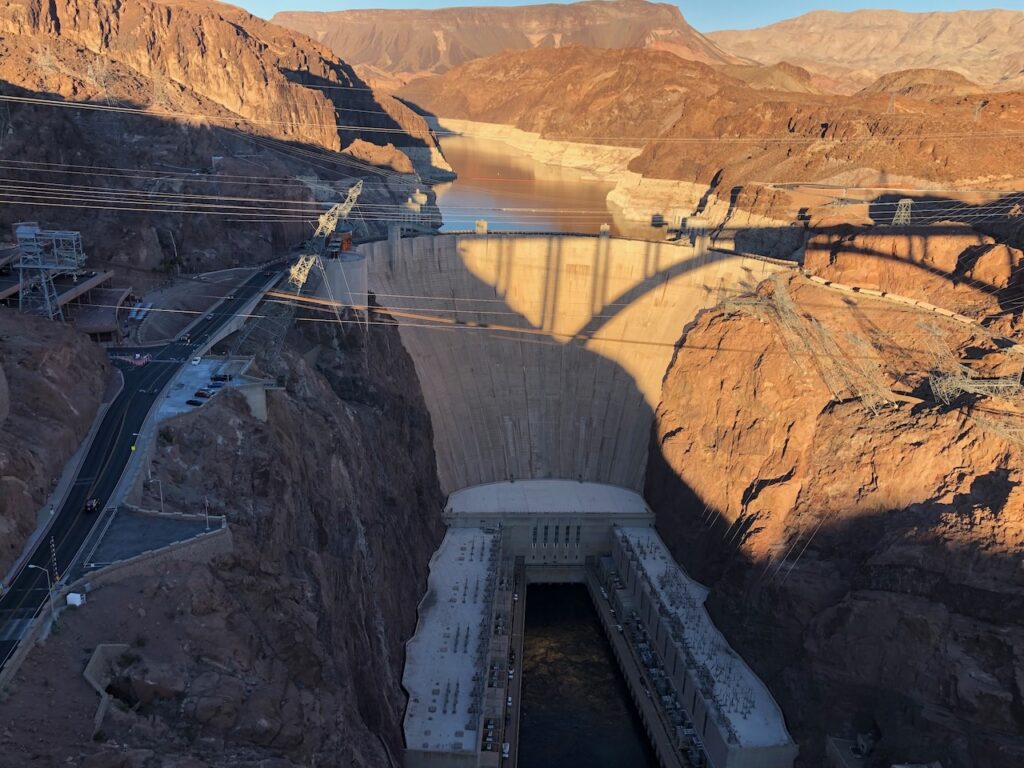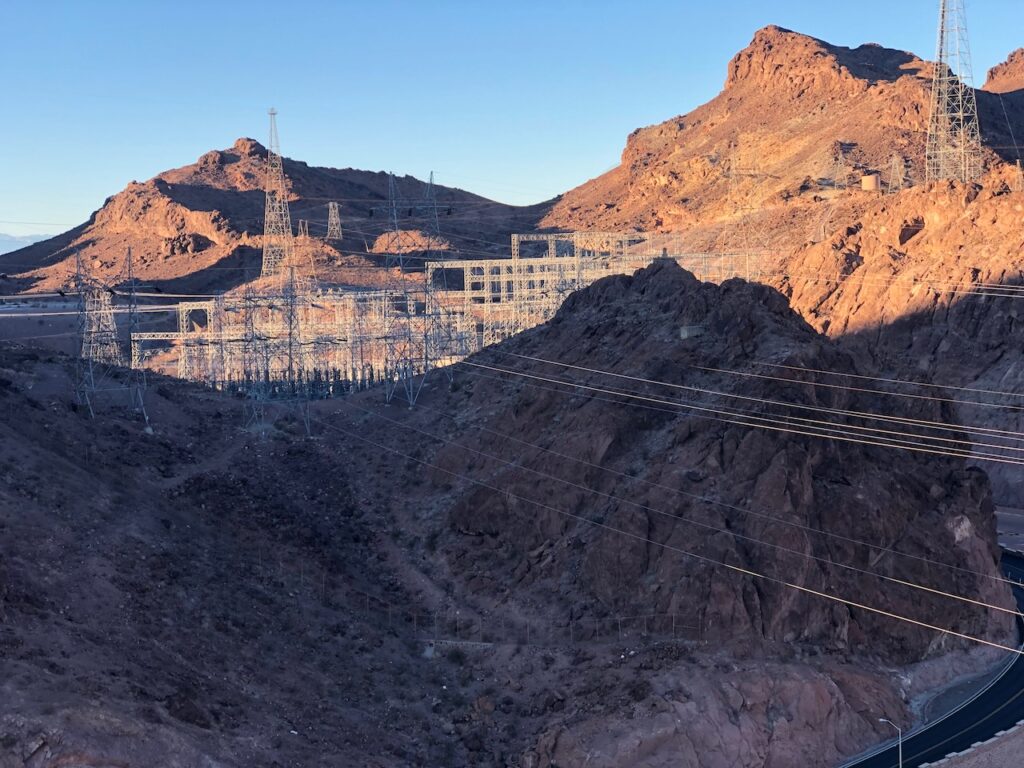 After an hour or so marvelling at one massive concrete pour, we head to another massive concrete creation, Las Vegas. Driving over the surrounding hills and seeing the normal arid desert landscape replaced by a huge shining city is quite a shock. Vegas is nothing like the other cities around this region, and as we turn onto the freeway that takes us right down to the main strip, Kathy scares me by shrieking as an aeroplane almost hits us as it comes in to land at the airport, or at least it felt that close. The first of many assaults on the senses. Getting to the hotel is crazy as we are just off the main strip, 6 lanes to navigate then at the hotel a myriad of choices and Valet parking to negotiate. Valet parking is new to us. The only time scousers normally hand their car keys over to a stranger is when a pointy knife is involved. On top of this we have a porter waiting to take our suitcases, however we have managed to accumulate several carrier bags of vital possessions along the way. The ever helpful concierge organises a big bucket for us to chuck our belongings in before the car is whisked away to some secret cave.
The Vdara hotel provides us with a suite with kitchen and dining room, for not much more than a standard motel room. It's very luxurious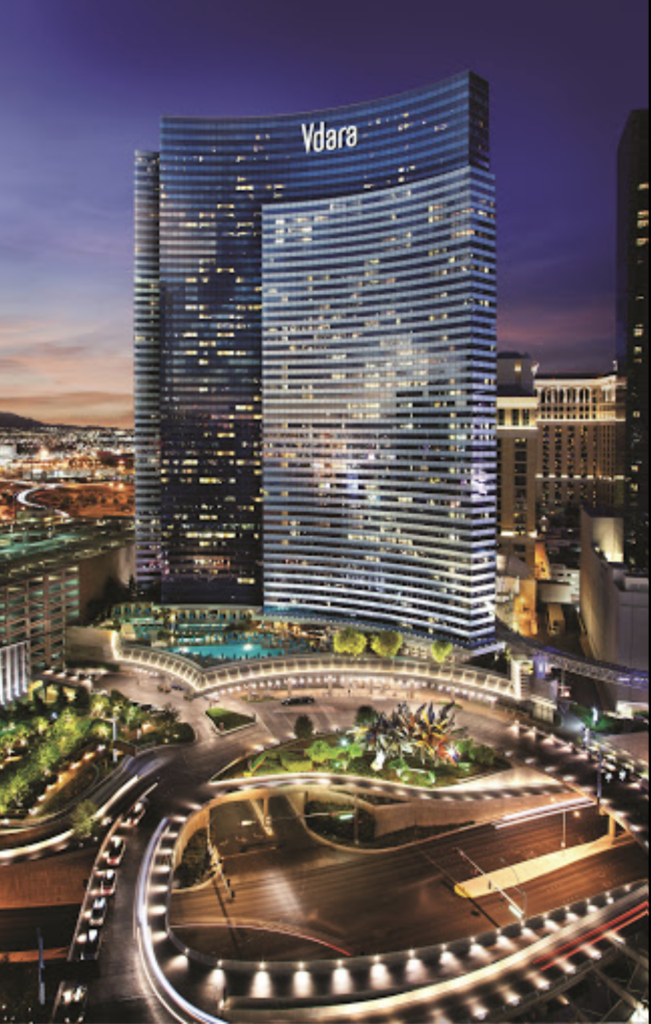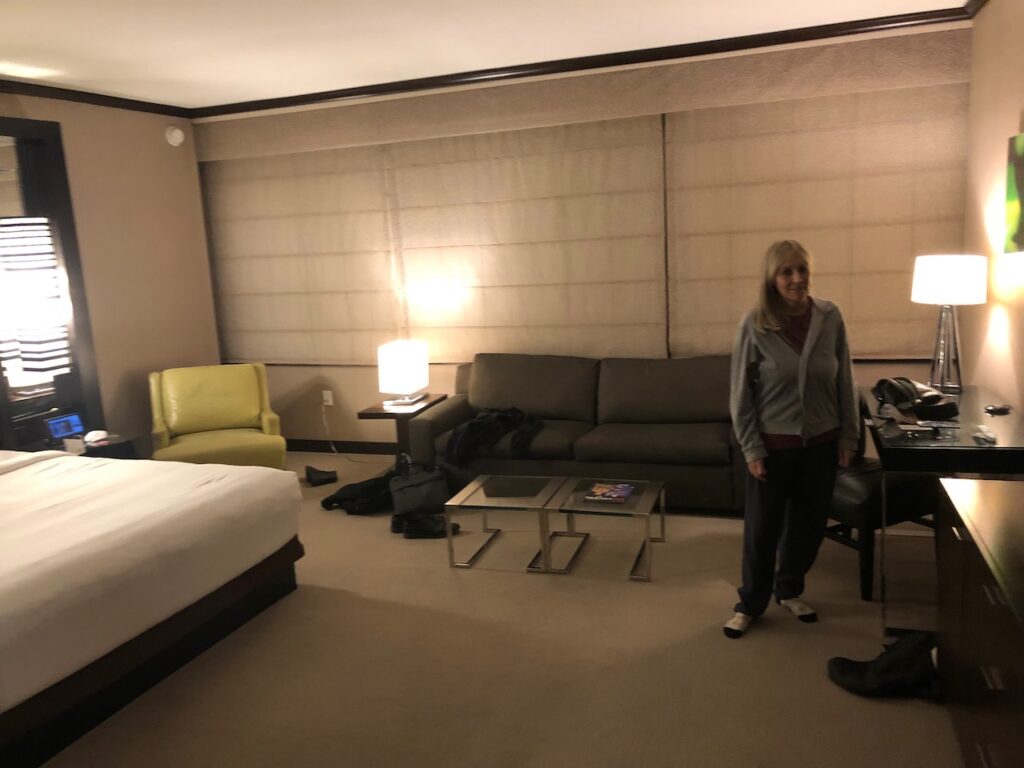 So instead of rushing off to make our fortunes on the zillions of casinos, Kathy does a fry up of eggs and vegan sausages. Once refreshed we venture out for the first of many visual onslaughts.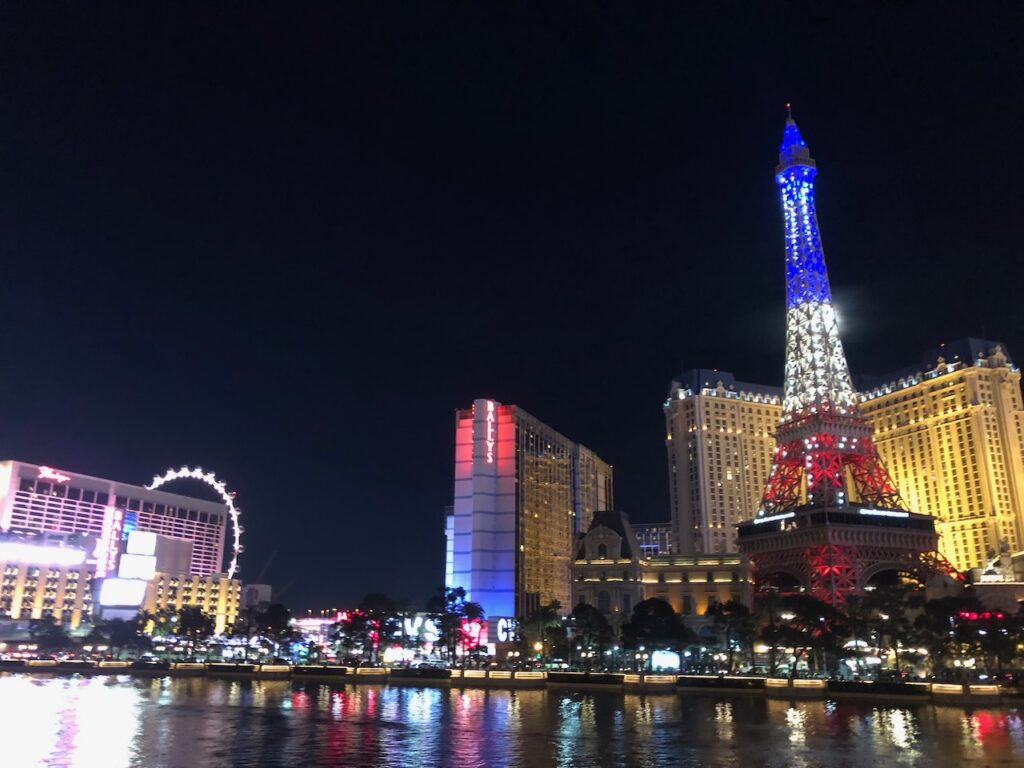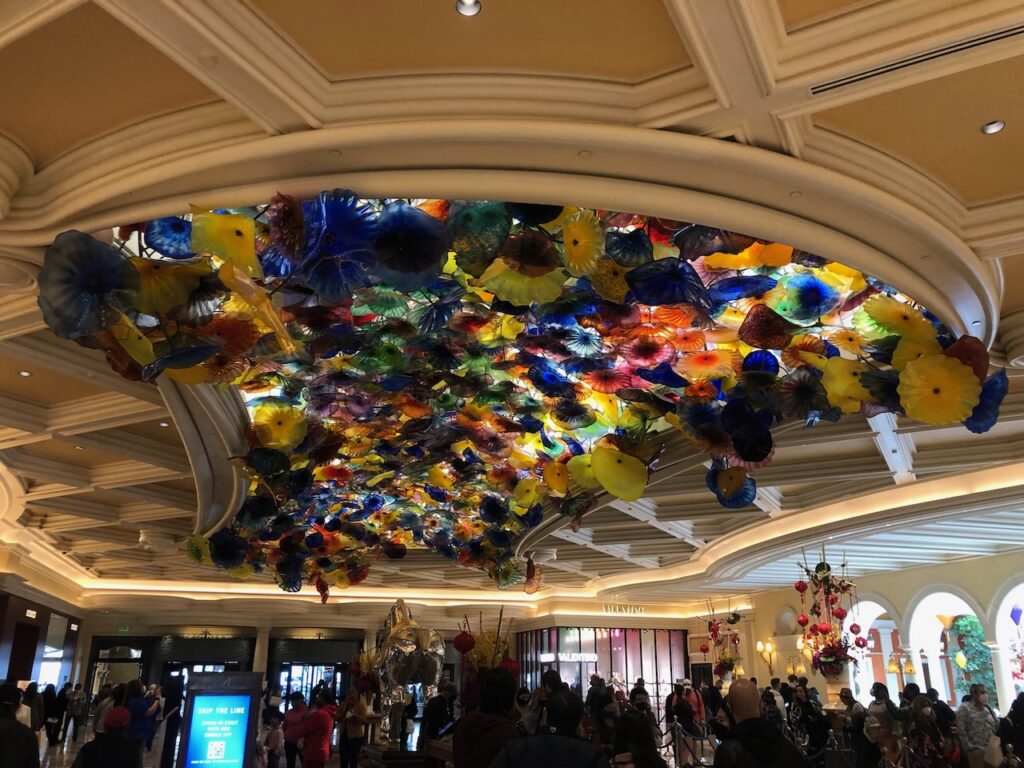 We watch the fountains at Bellagio and walk back through the casinos that occupy the ground floor of the hotels. It seems like you could walk many miles through casinos without seeing daylight.
Fri 21st
The next day we pass Caesar's Palace en route for Venice. I wanted to see the Gondolas, expecting them to be awful, I'm not disappointed.
Kathy and I agree that Vegas is not for us. We don't gamble, I'm not a drinker, the shows are all a bit mainstream, everything looks incredibly tacky.
When the Eiffel tower was constructed in Paris I believe it was considered a tacky cheap monstrosity, but it grew on the Parisians over the years, much like the London Eye, which was only ever meant to be temporary. The Vegas tower is a cheap tacky version in itself, and I expect won't get any better.
We couldn't work out if the cheap tacky feel was deliberate or not. Caesars Palace is an affront to anyone who knows the basics of classical Greek and Roman Architecture, I'm sure the designers did, so these gross proportions used must have been done on purpose to give it a comic appeal.
Still at the end of the day everyone seemed to be having a great time and were enjoying the party atmosphere, and that must be worth something. For us it was great to see, but we won't be back.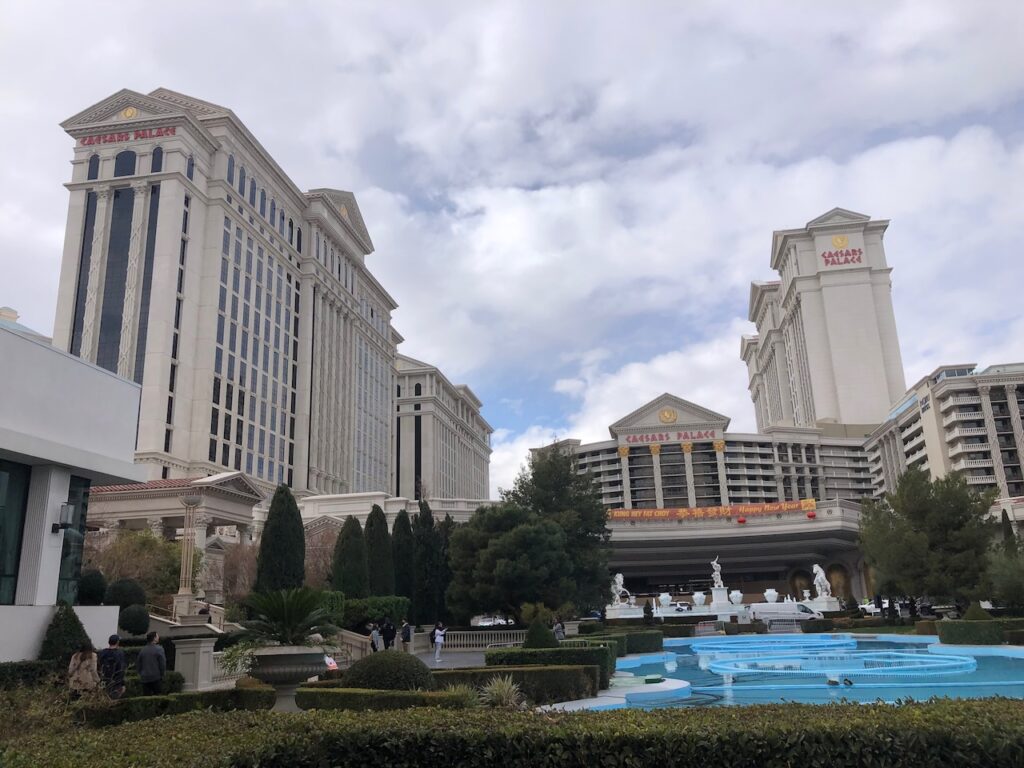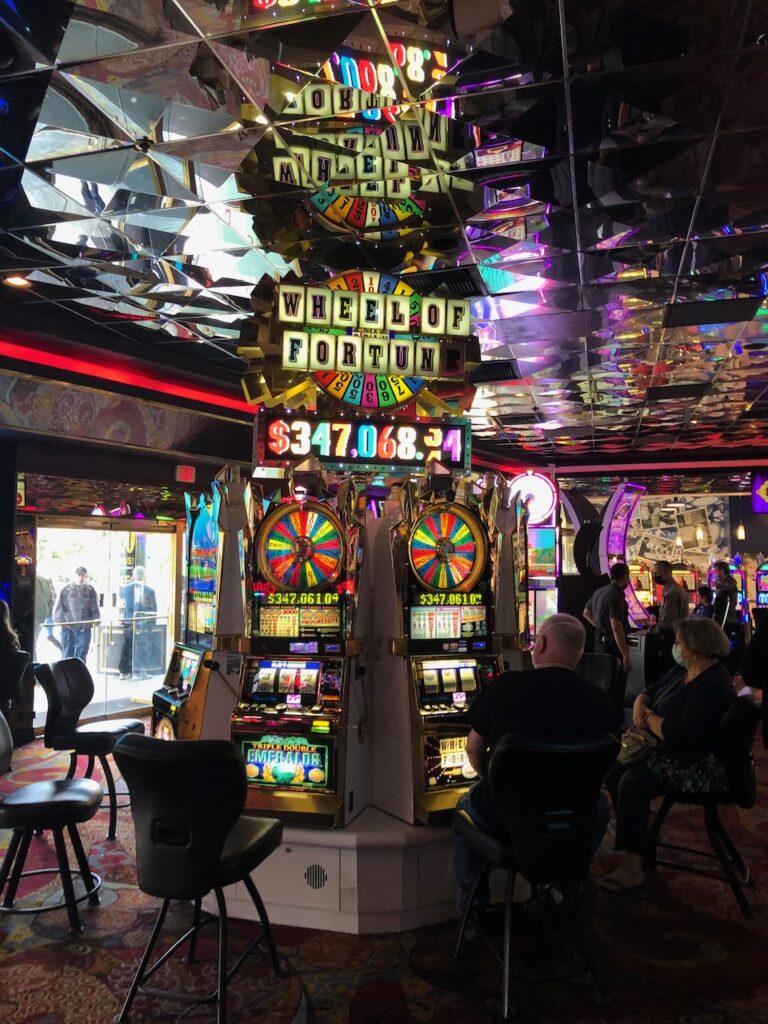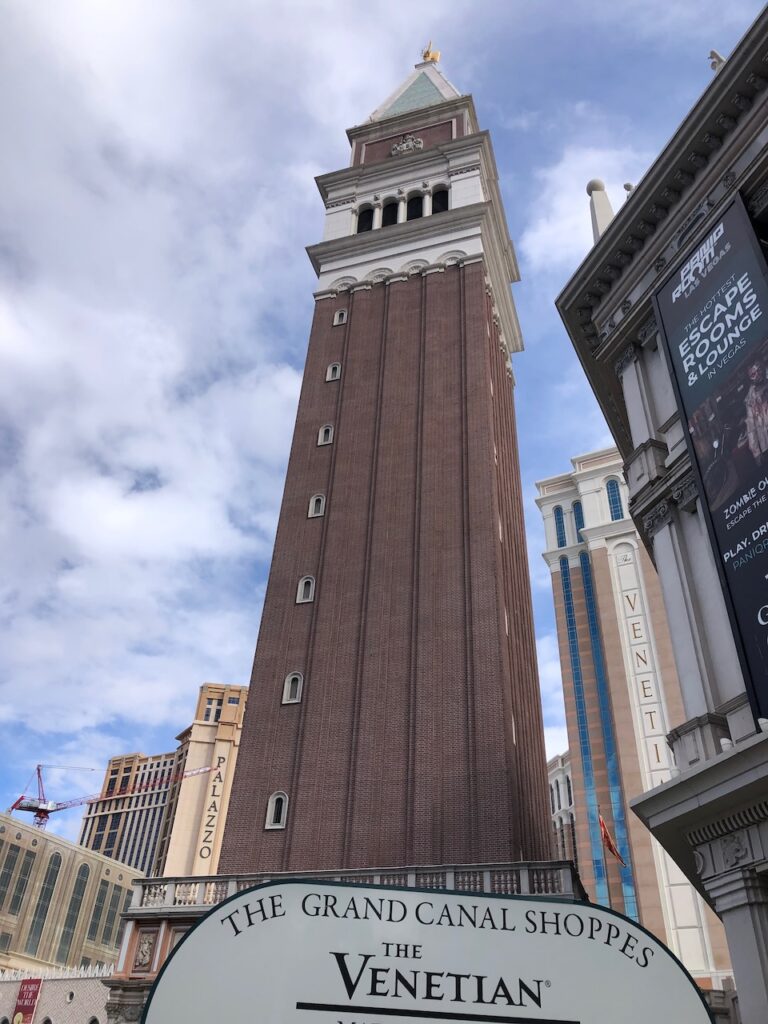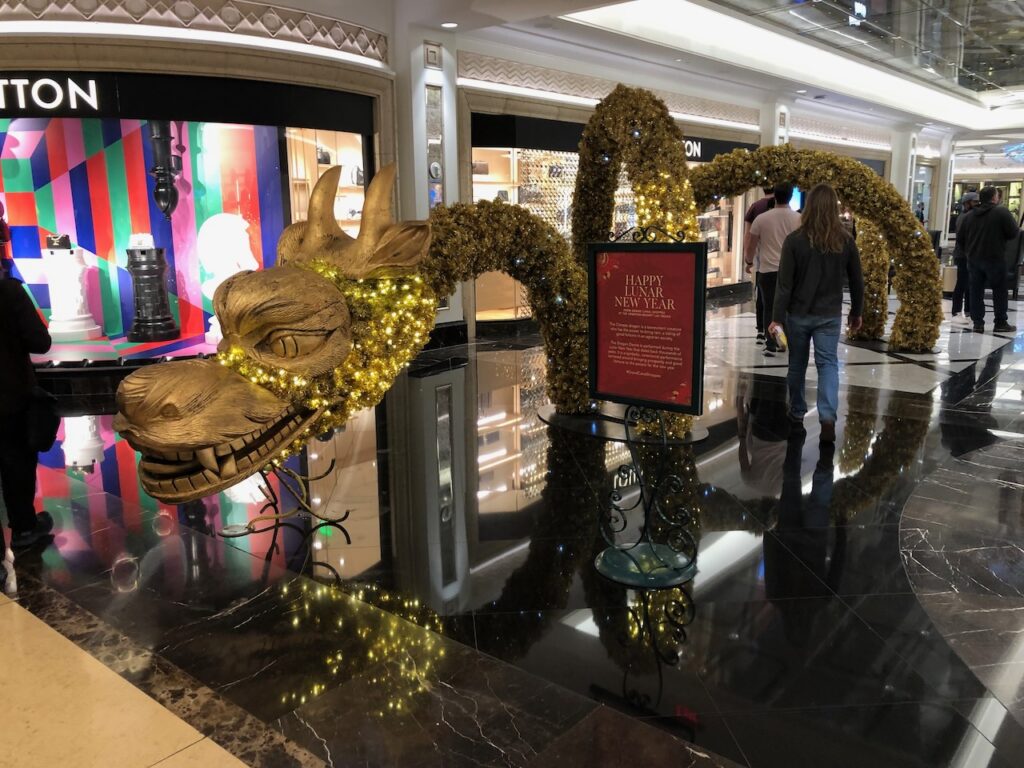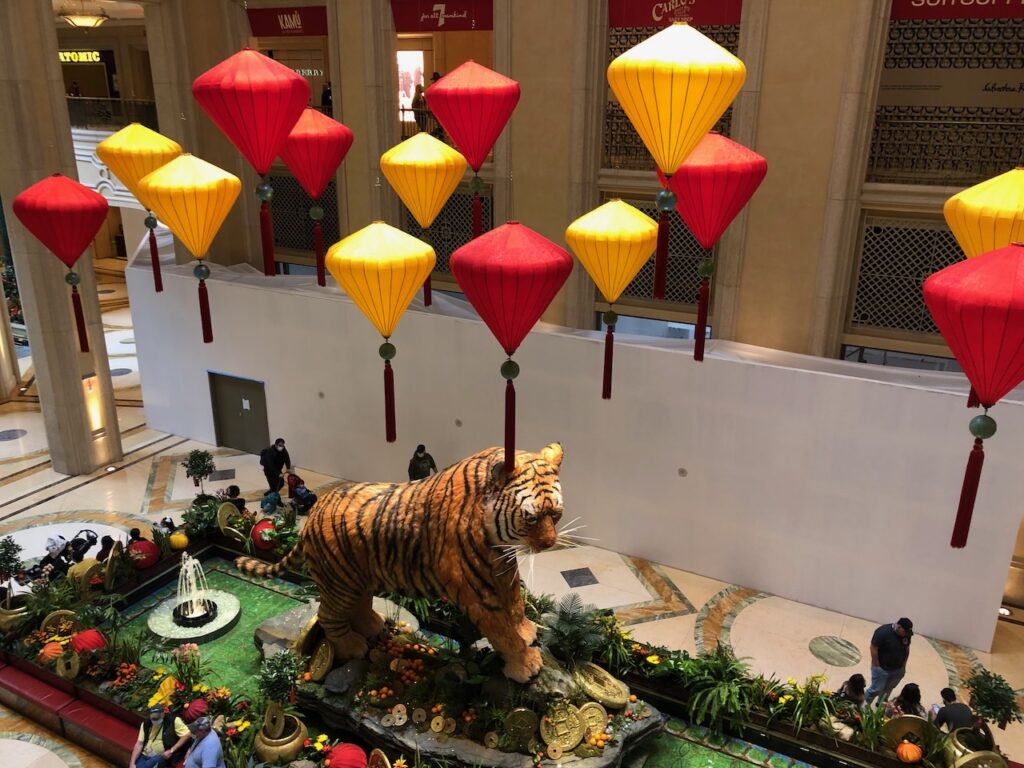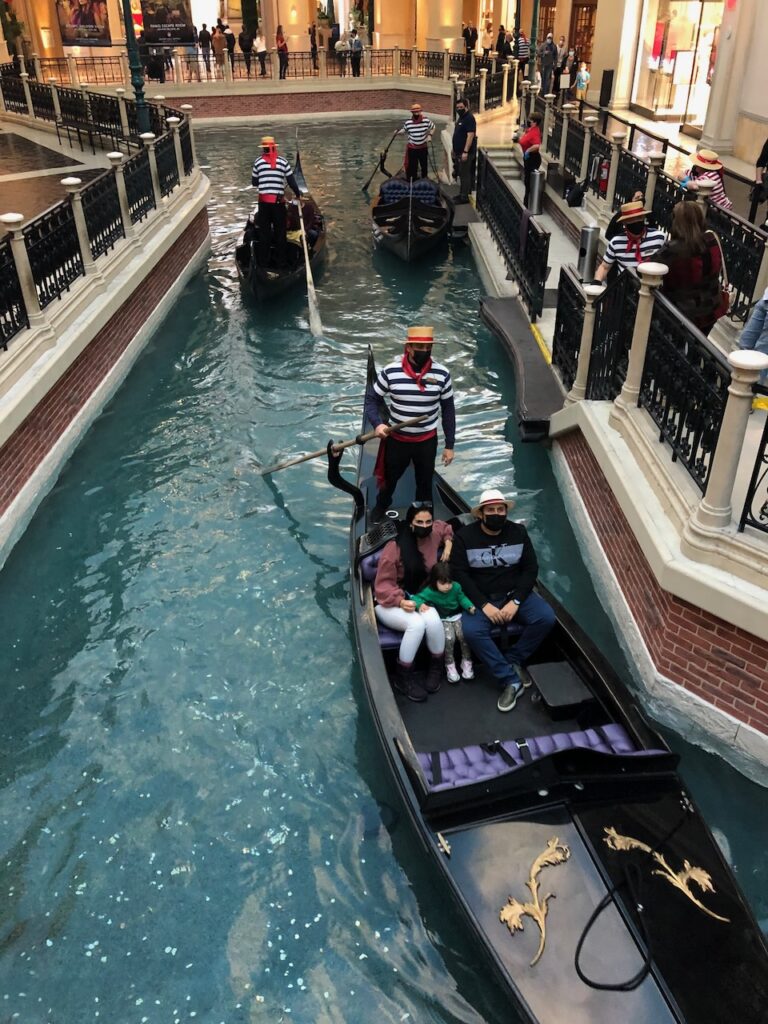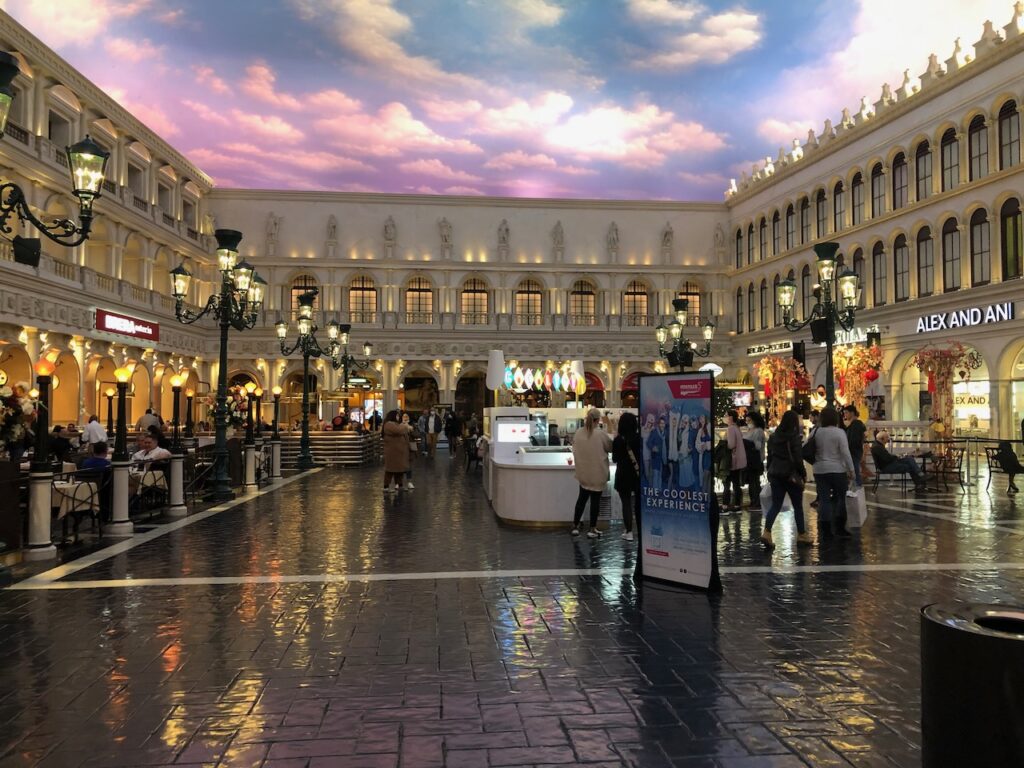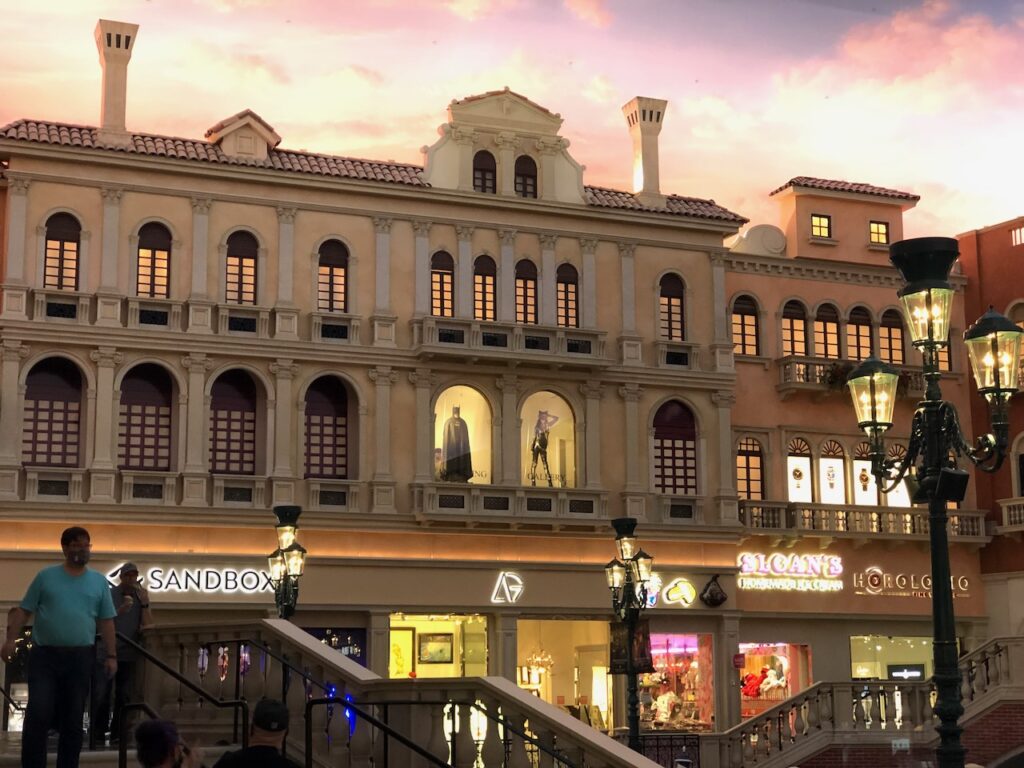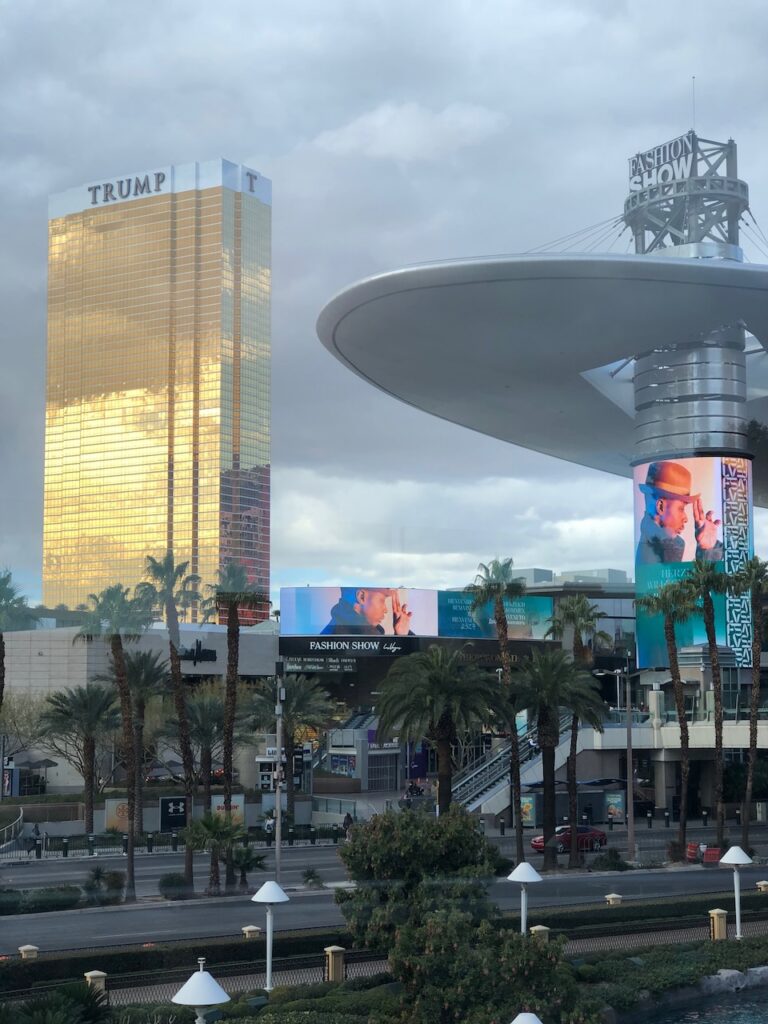 After exploring Venice we grabbed a cab to the Mob Museum, which gives the history of mobsters in the USA going right back to the early gangs of New York, right up to current narcos in Mexico, Triads & Russian oligarchs. Spread over three floors in a building that housed the courtroom where many mobsters from the Al Capone days testified, it provided an excellent history of events. Many primary source exhibits such as the bullet shells from the Valentine's day massacre, and the actual wall with bullet holes are on display. Kathy has the best photos and will no doubt post them when she writes her blog.
After a few hours in the museum we headed up to Freemont St where a covered walkway is illuminated. It looked impressive, but also a bit sad. There were plenty of beggars and an eatery (I'm reluctant to call it a restaurant) where people who are morbidly obese (>350lb) are able to fill themselves with fatty burger type food for free. Customers have a protective bib to wear and waitresses scantily dressed as nurses provide a constant stream of fatty food and alcohol.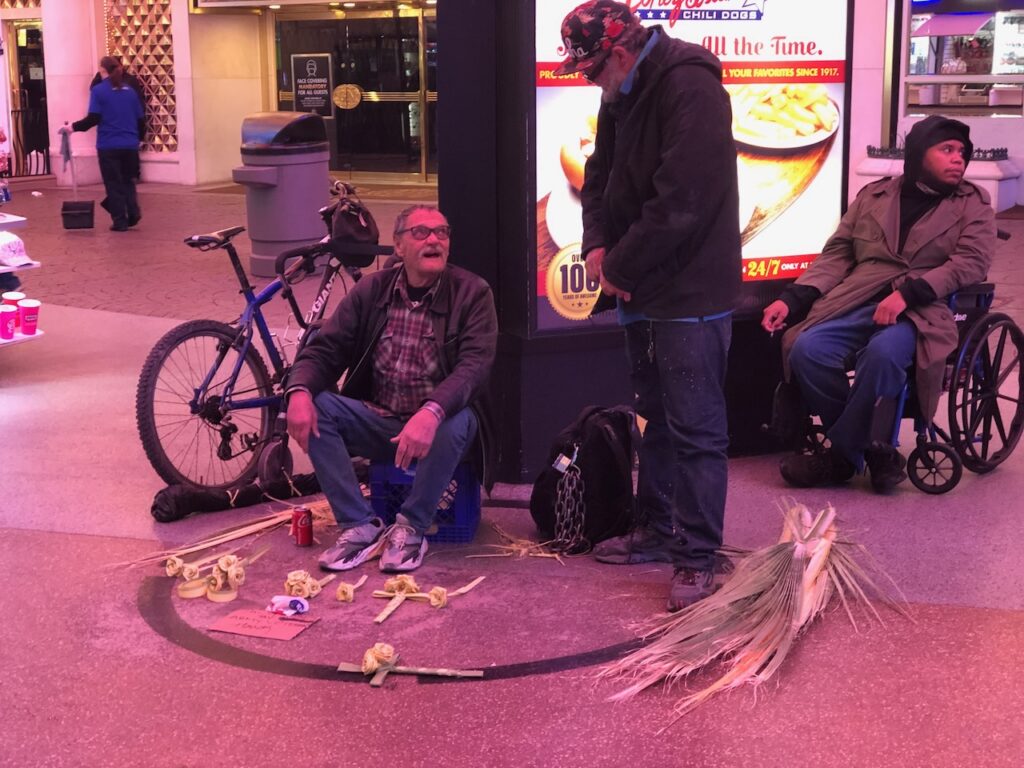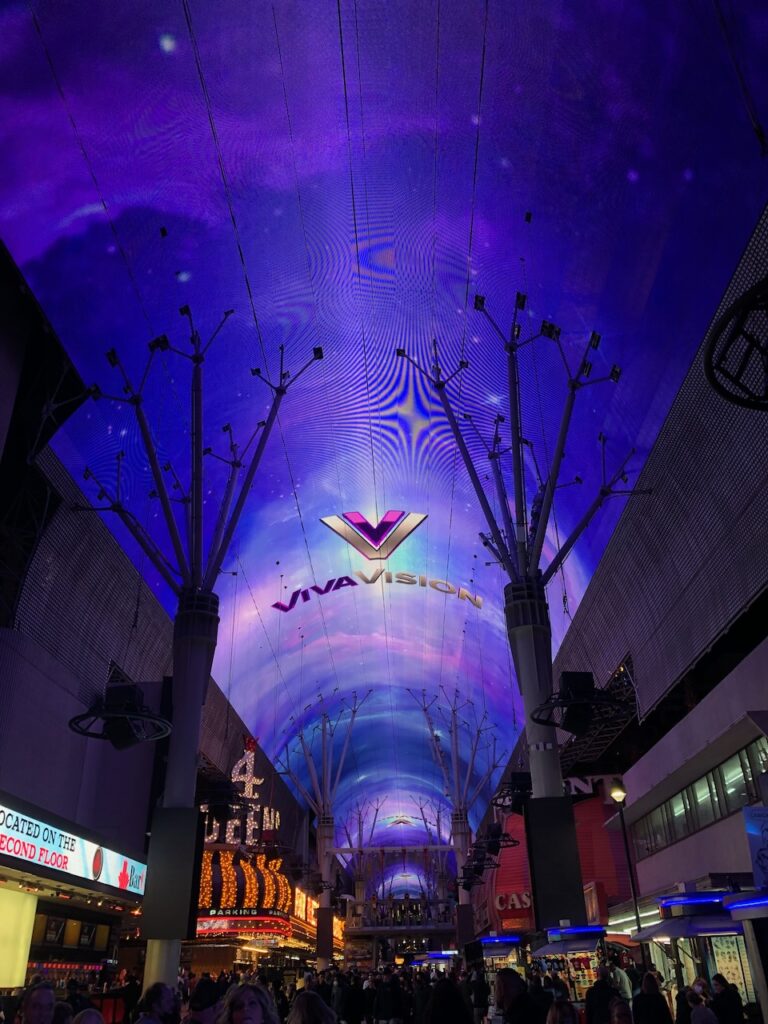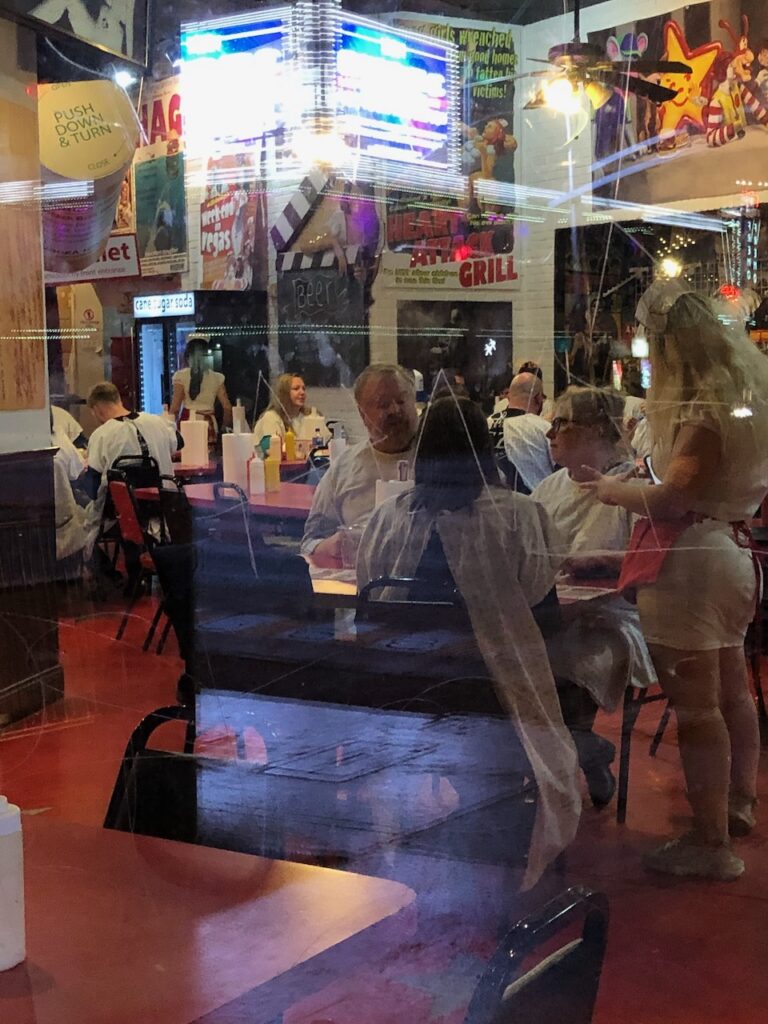 Amazingly we can't find anything to eat, we don't fancy queueing for one of the hotel restaurants, and everywhere else seems very meat orientated so we head back to the hotel and cook some vegan burritos up in the apartment.
The next day we check out and are glad to be back on the road heading south to Havasu Lake City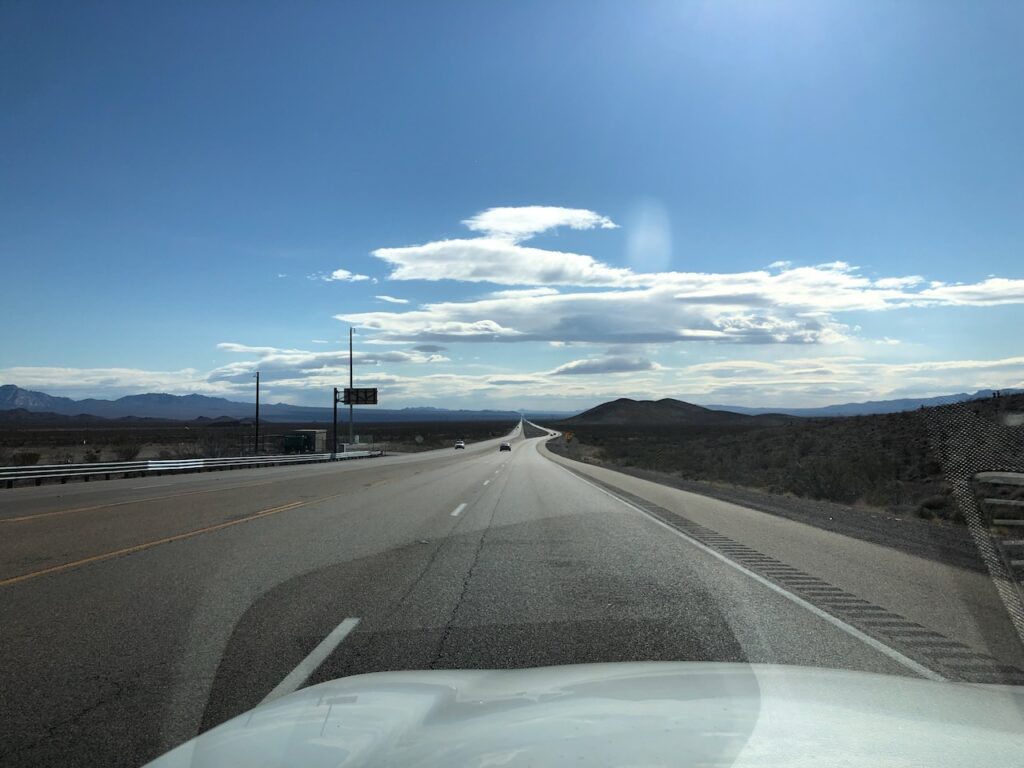 Sat 22nd
We head south from Las Vegas trying to stay as close to the Colorado River as possible. Our destination is Lake Havasu City, a tourist resort on the banks of a lake created by damming the Colorado at Parker, another great engineering feat. This dam, although narrower than the Hoover dam, is deeper, in fact the deepest in the world.
On route we stop for another Huevos Rancheros in a Wendy style restaurant.
I'm extremely pleased to be visiting this city as it has London Bridge connecting a small island to the main city. I distinctly remember as a child of 9 years old hearing that an American had bought London Bridge and was moving it to America. Like many people I didn't realise that London Bridge wasn't just another name for Tower Bridge, and there was a rumour that the buyer thought he was getting Tower Bridge and ended up with the considerably more boring London Bridge. I was always fascinated by the story and so was glad to see it for real. I must say it looked splendiferous in its new home.
Once we checked into our hotel we walked along the shore to the bridge.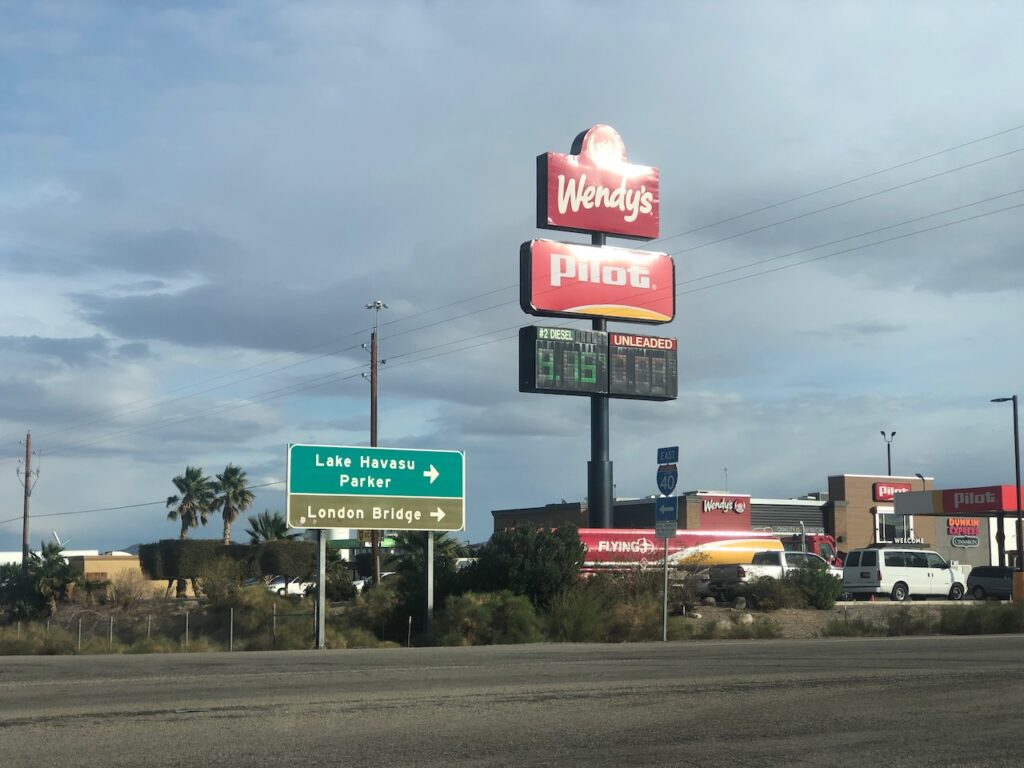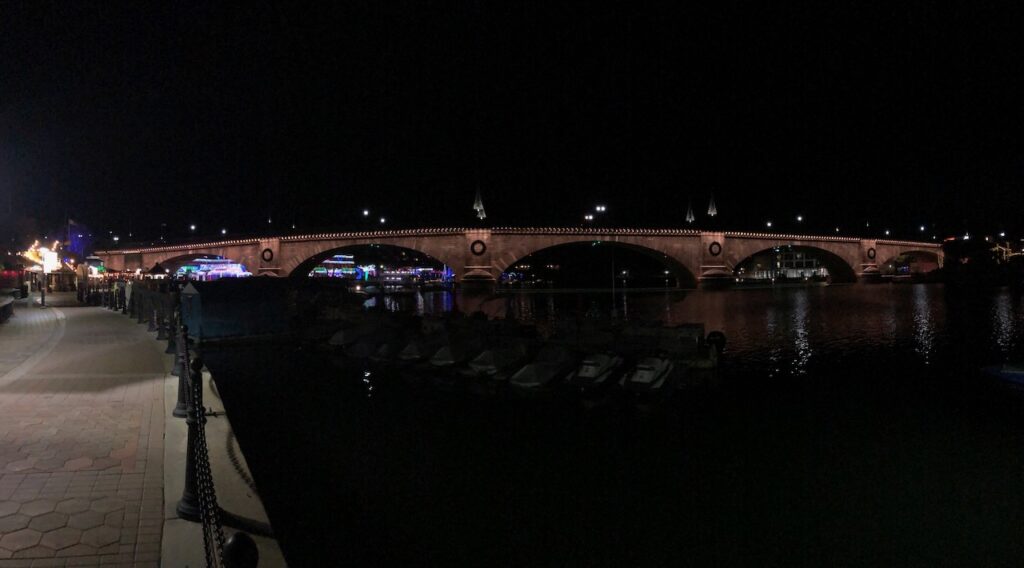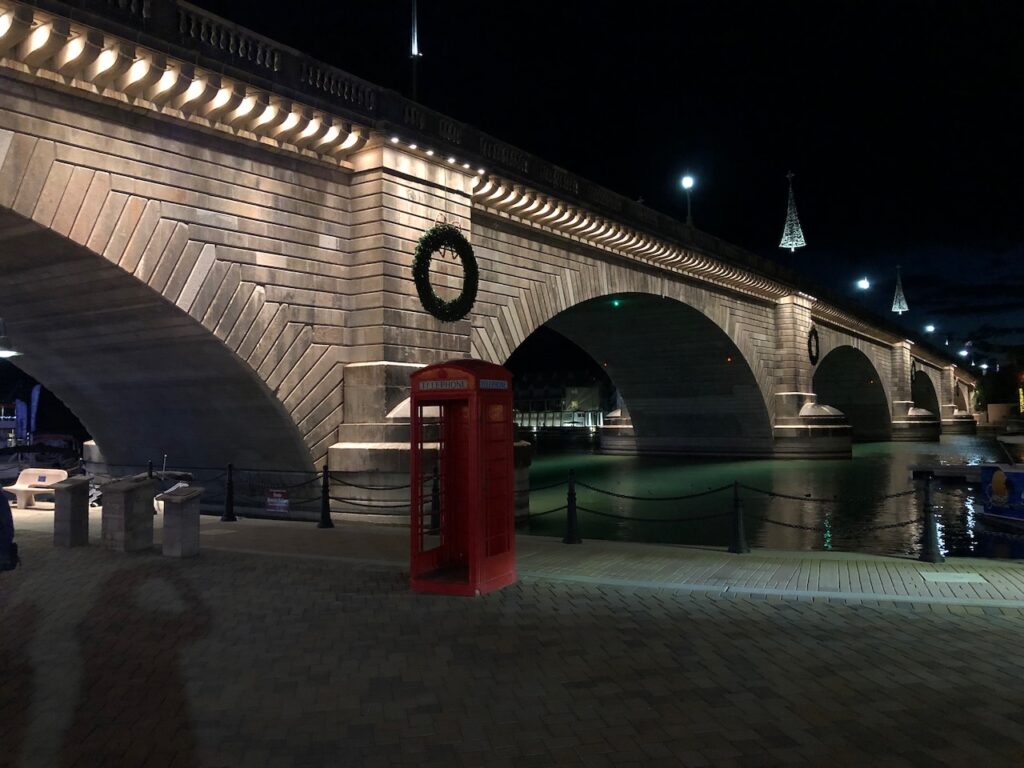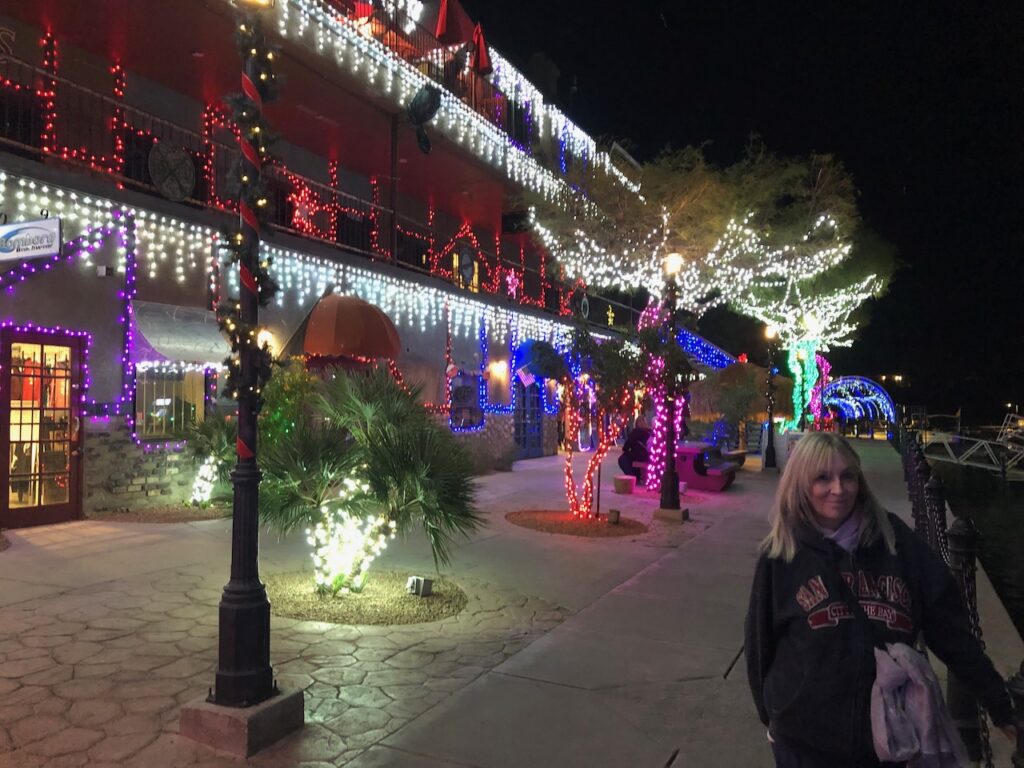 Sun 23rd
There's a 3 day balloon festival on this weekend but it's too windy today. We check out the Walmart just outside town. It's huge.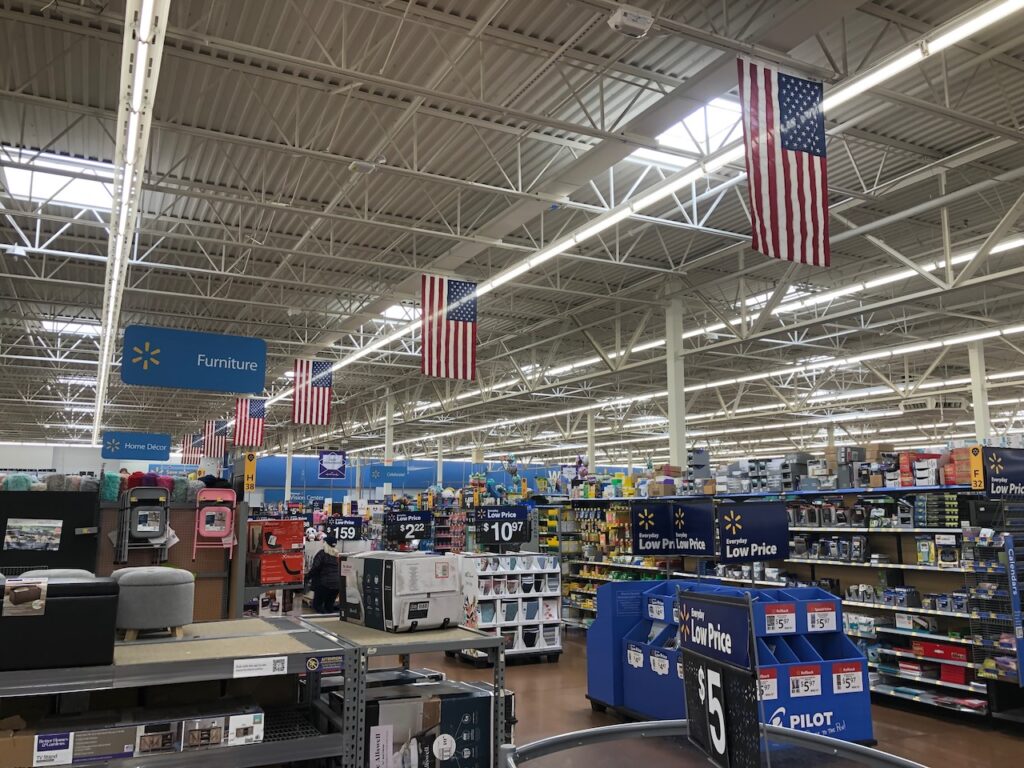 We drive around the island and end the day in a lovely Italian restaurant called Angelina's.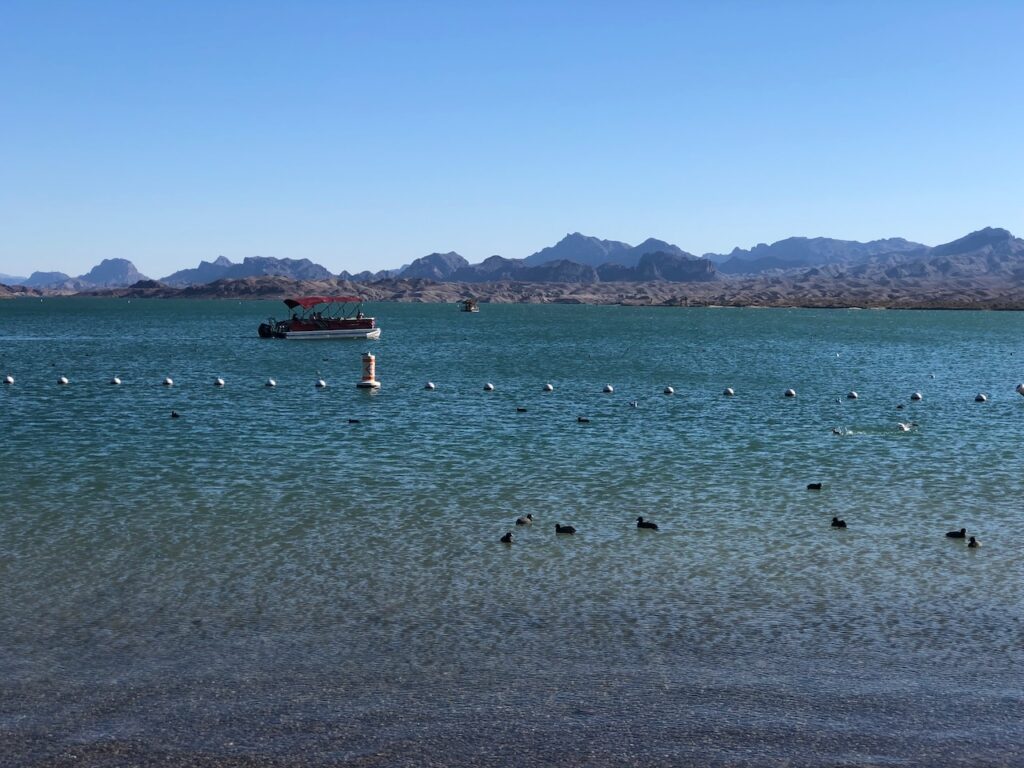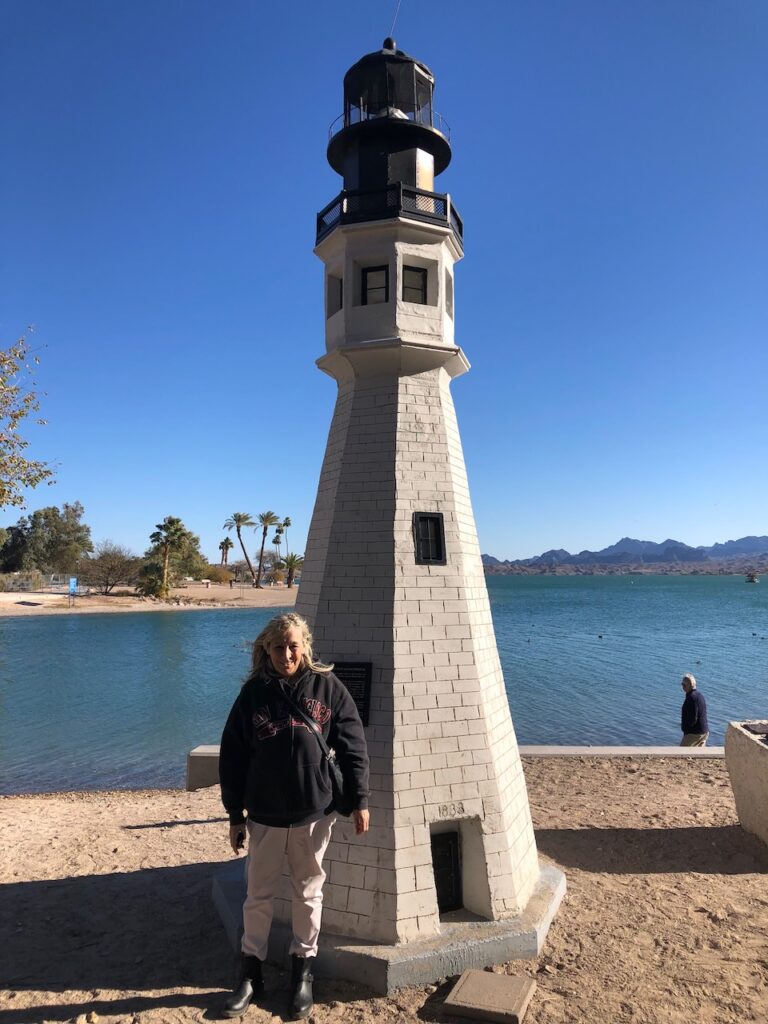 Kathy poses in front of one of some 75 lighthouses built around the resort, I hadn't realised at the time, but they are replicas of real lighthouses around the USA and the great lakes.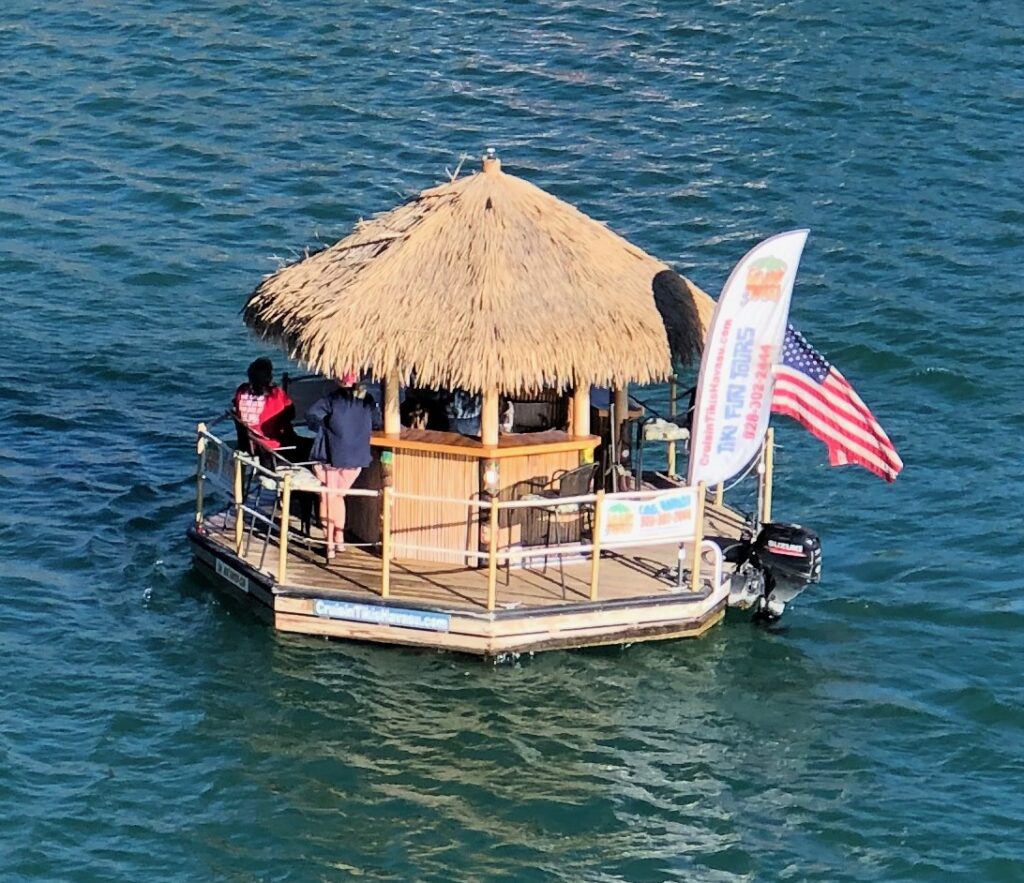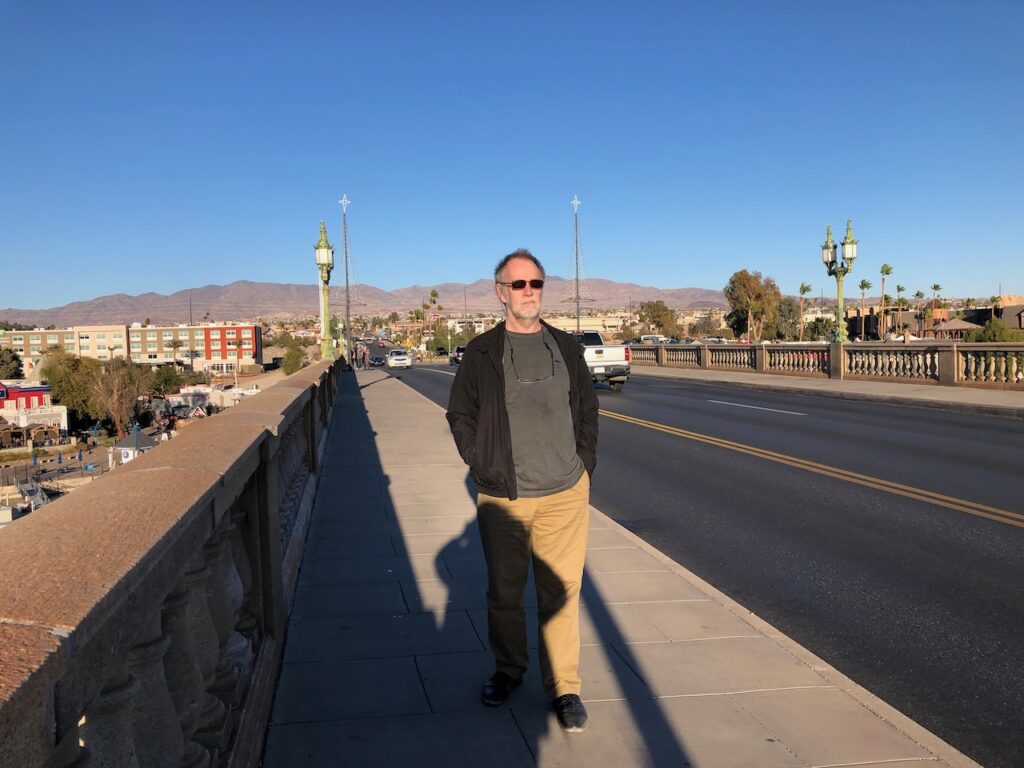 We are nearing the end of our trip now, but we still have a few days we can spend in the Sedona area.
Paul Collister.