I do like ship/boatyards, it's the real business end of the industry, in this yard you have everything from abandoned wrecks, through to fancy modern boats and shipbuilding in wood, steel and GRP. They have a great machine shop / workshop which is actually outdoors, but covered. In the workshop they have a machine for making propellers, big ones at that! Huge lathes for turning propellor shafts and a large milling machine, I'm not sure what you make with them, our metalwork teacher at school, wouldn't let us near the milling machine, I'm not really sure why we had one.
The other aspect of boatyards I love, are the people who inhabit them, the staff are usually incredibly resourceful, and there aren't many problems they can't come up with a solution for, often in a very creative way. The cruisers who live aboard, are usually great dreamers, they are often doing up old wrecks with plans to sail them across the oceans.
In this yard I met a group of French sailors, one couple on their 40ft yacht, they had sailed across the pacific, where flying out to Tahiti tomorrow to view a 54 foot 'project' boat, they have been in the yard here for many months already getting their current boat ready for sale, and they will spend many months, if not years getting the next one ready, another Frenchman had sailed his 40 ft concrete boat from France 2/3rds of the way around the world to here. behind me a Brit is having loads of work done on his big cat, and next to him, a sturdy looking long keel boat has obviously had a bad encounter with rocks as a large chunk of keel is missing and the rudder is smashed up badly, I expect there's an interesting, if not scary story there.
We have the usual pack of stray dogs that hang out here, perhaps a dozen or so, they make a hell of a racket if you disturb them at night, I expect that's why the yard owner must send enough scraps there way to keep them here as cheap guard dogs, the reality however, is that they are very timid, and run away from you if you get close. I have made friends with two of them, and they are quite good fun, but NO Kathy, we are not getting a dog, at least not yet.
So I have just dumped the pictures I took today from around the yard, as the light was failing, below.
My boat cleaned and ready for some paint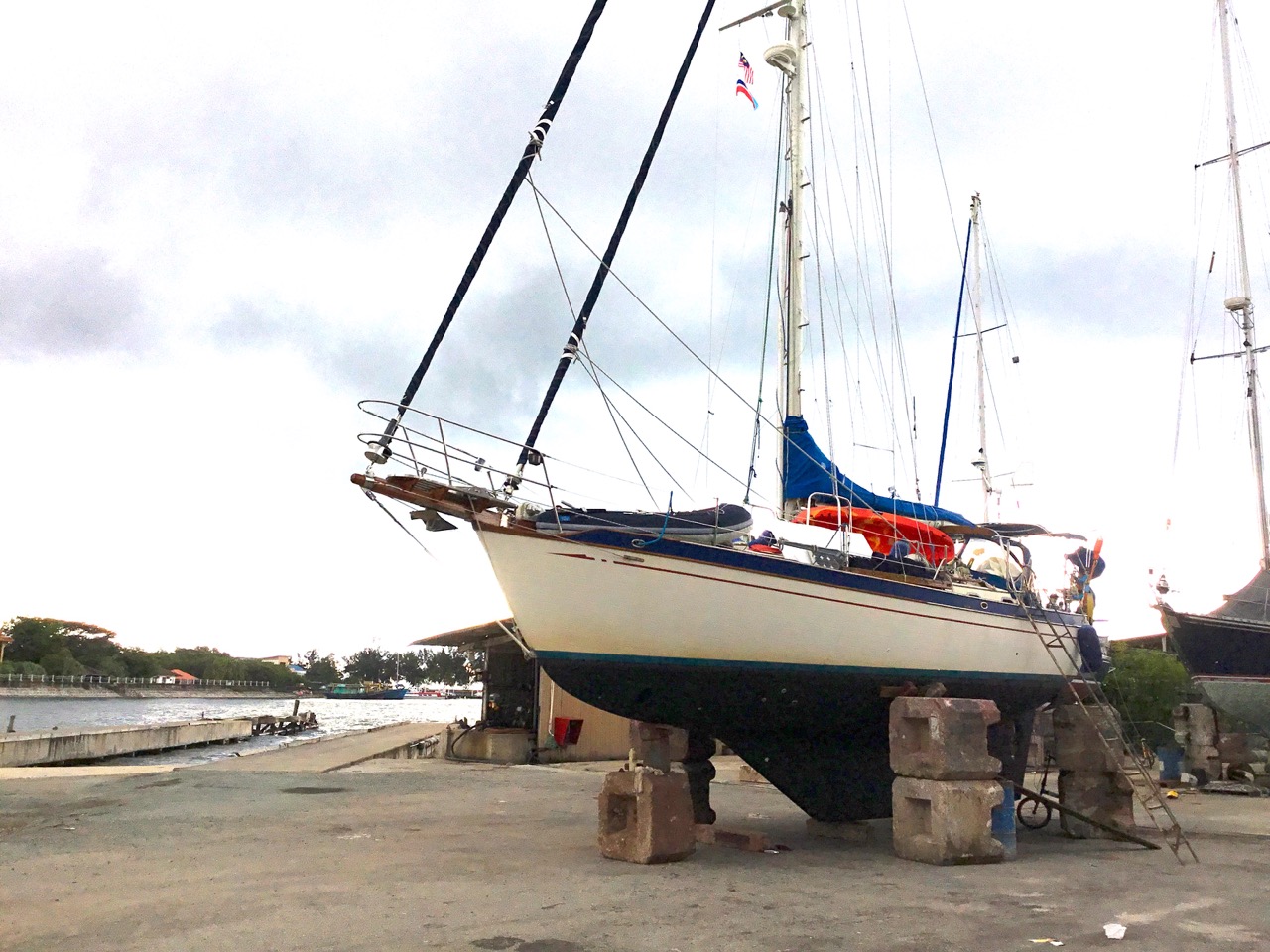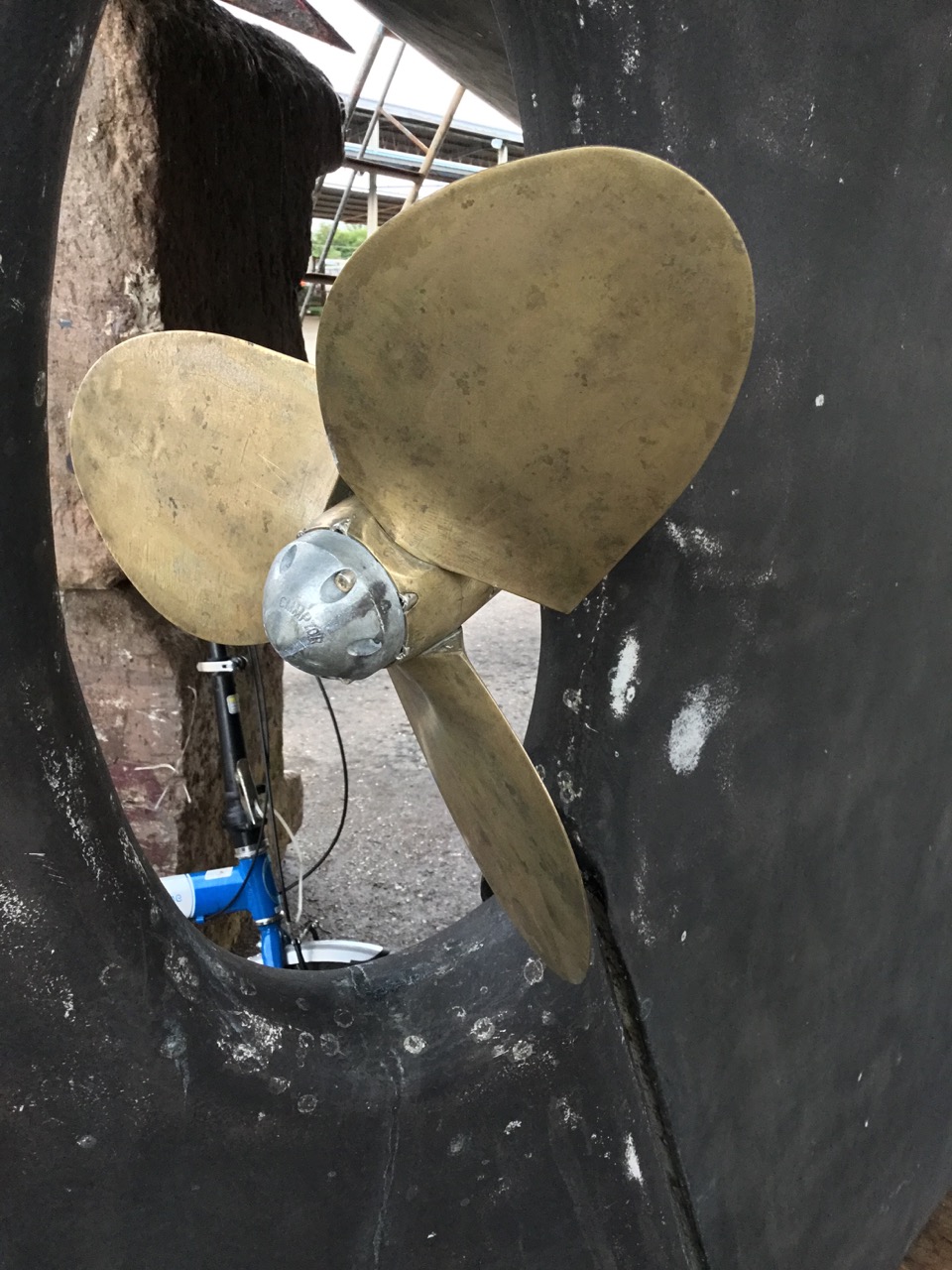 The travel lift and some of the dogs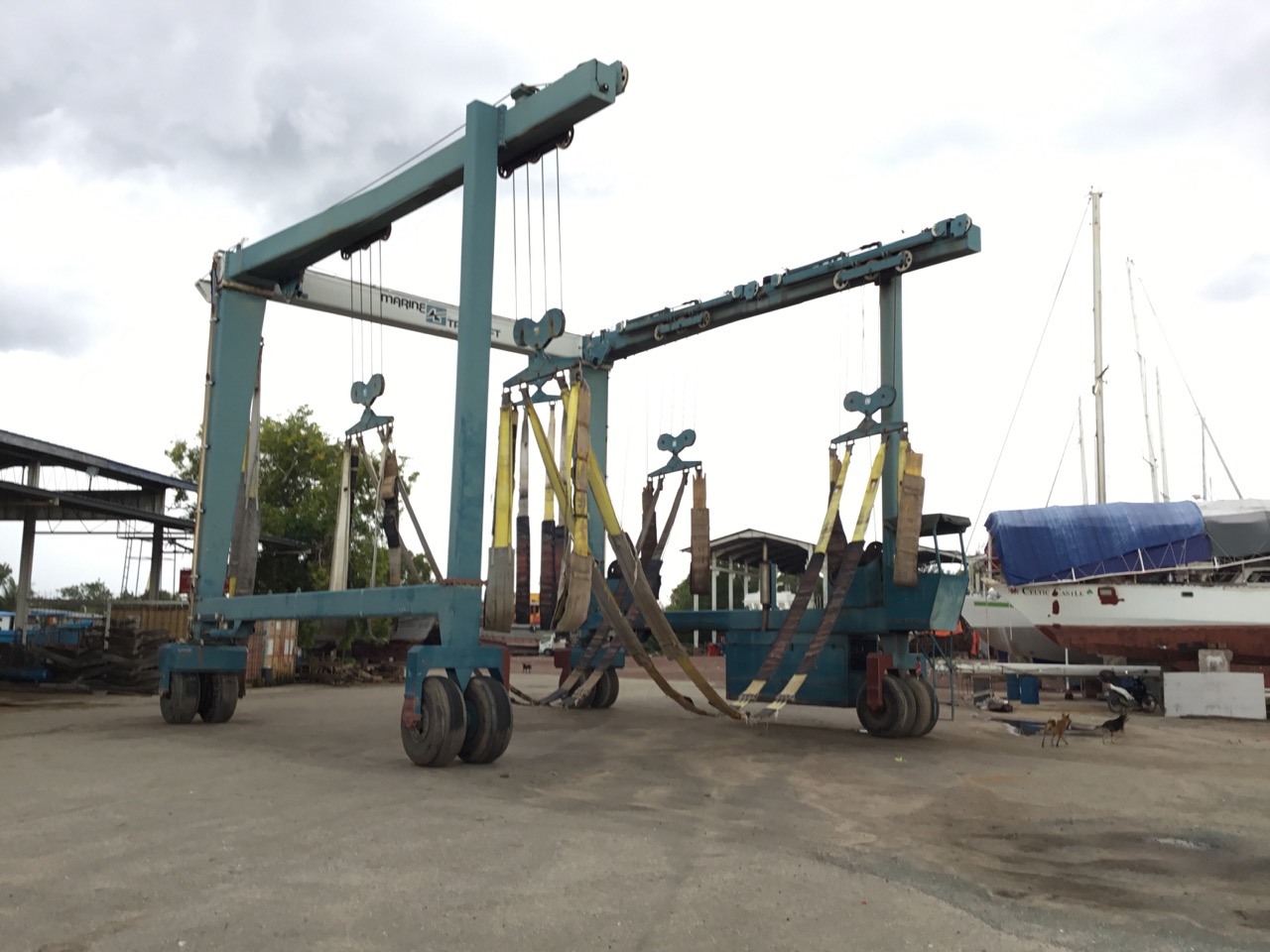 The view down the ladder, it's a long way and I must remember not to trust the guard rails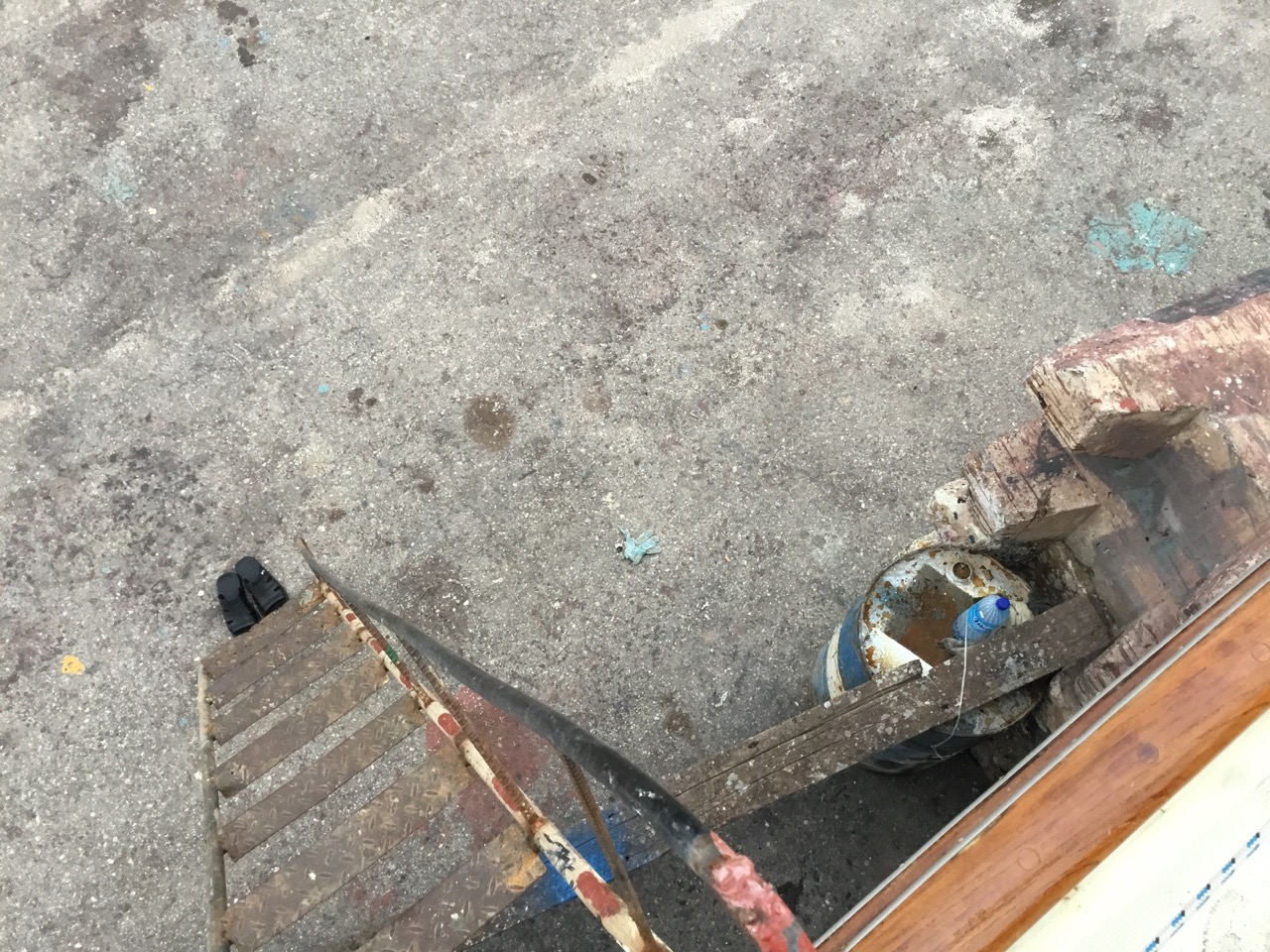 The five white dots are blisters I had to sand down, fill and prime, not bad after two years in the tropics, none were more than an inch in diameter

The yacht that lost out to the solid immovable object(s)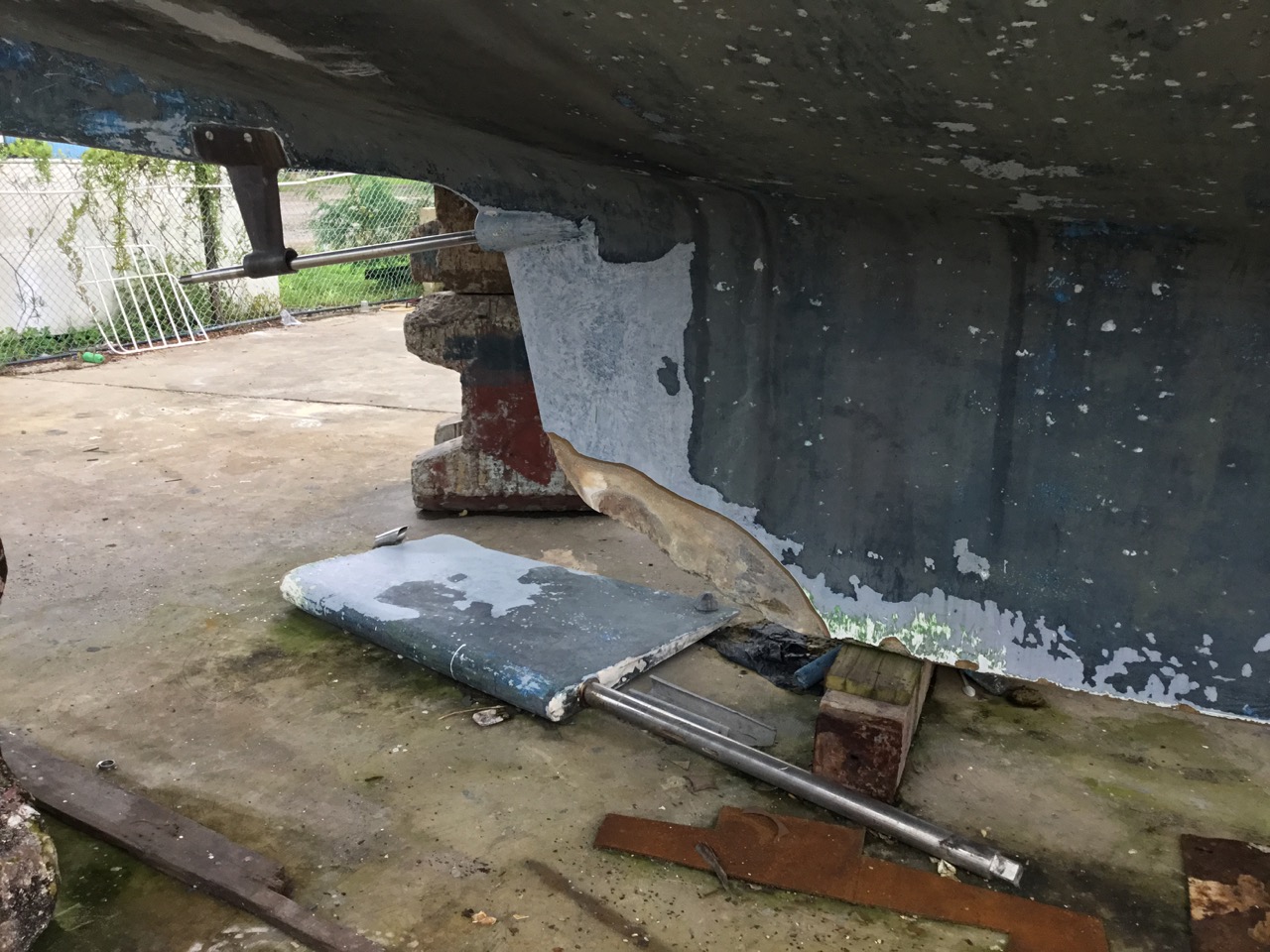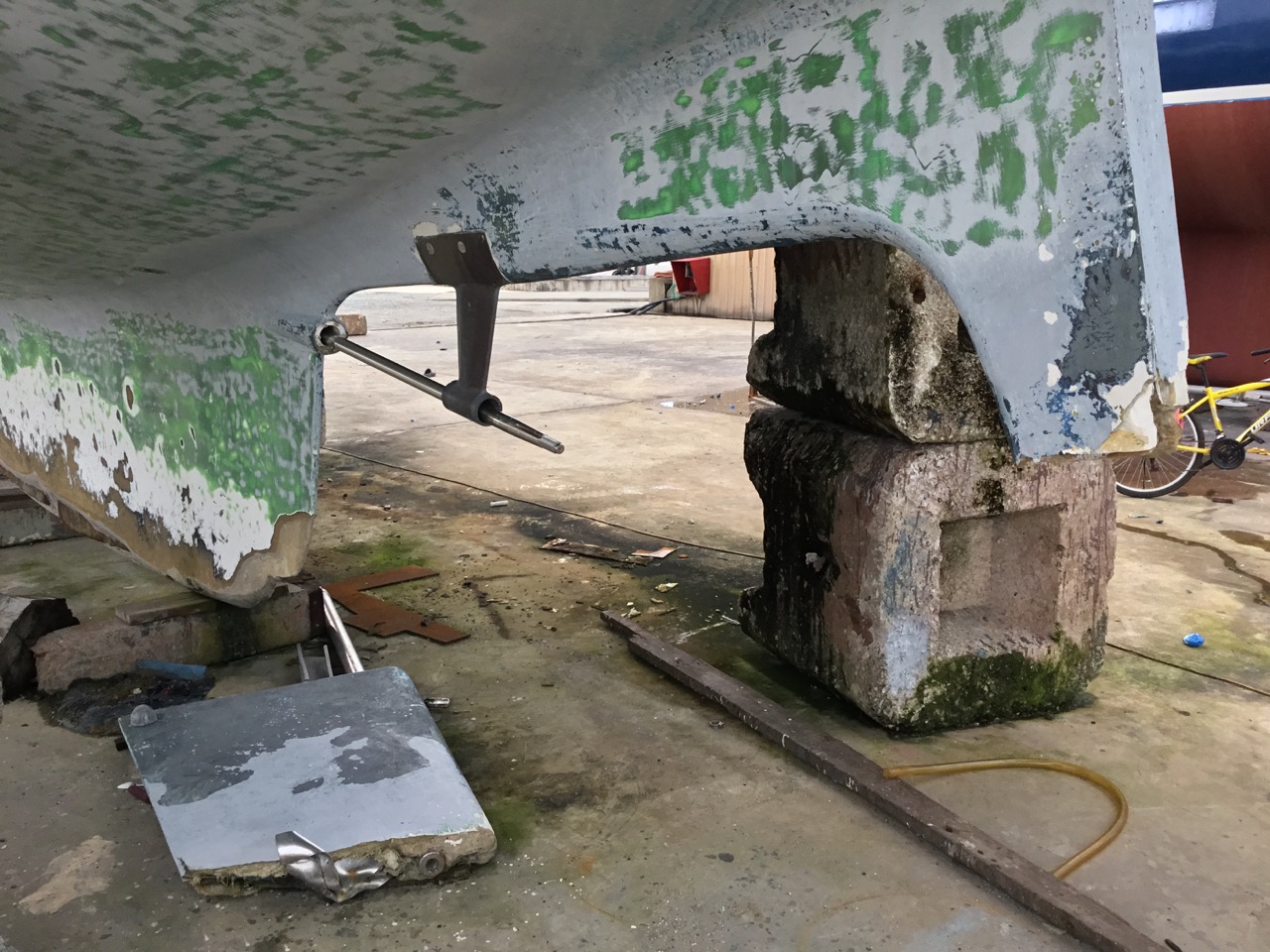 exposed iron ballast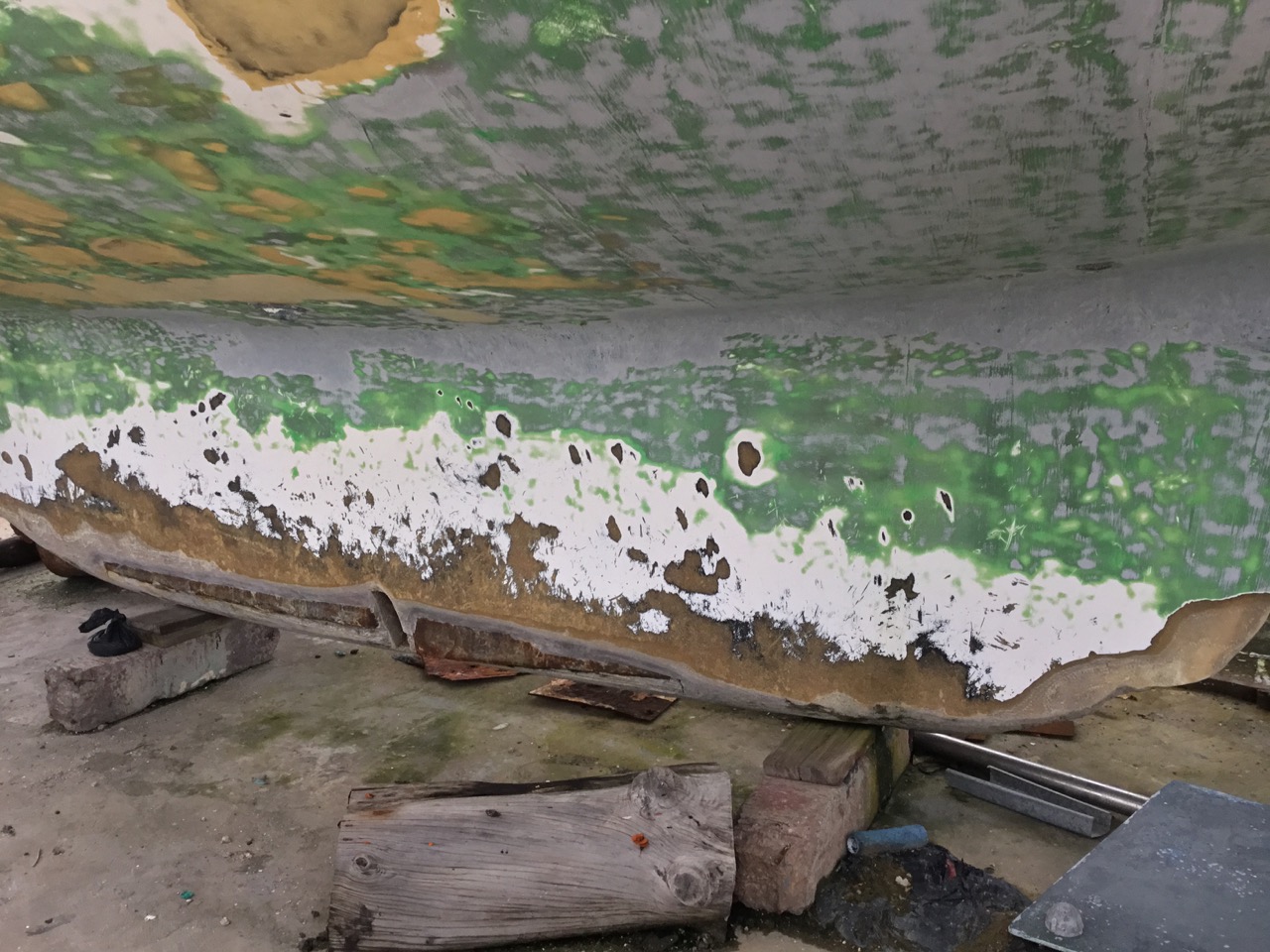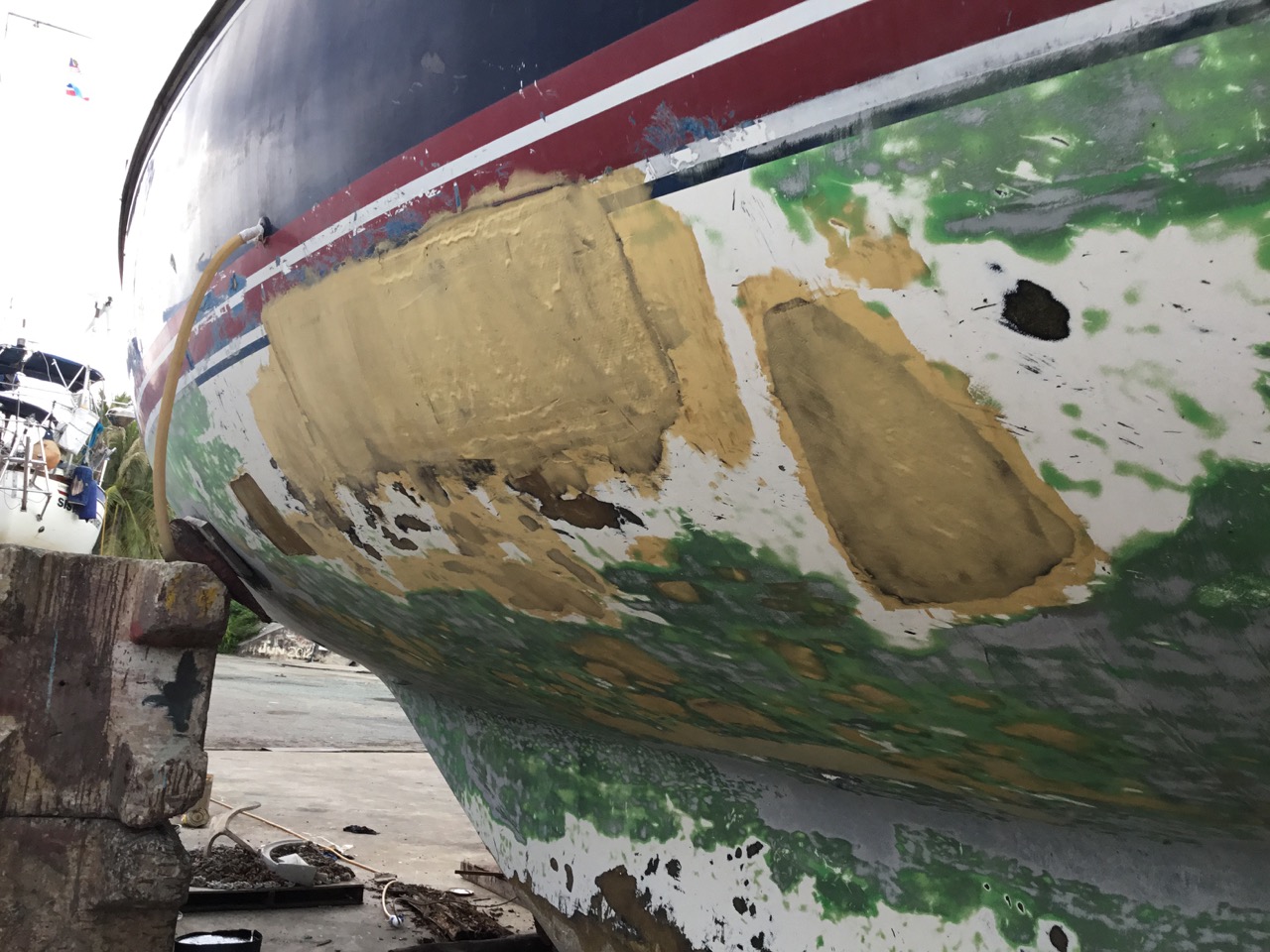 The Machine shop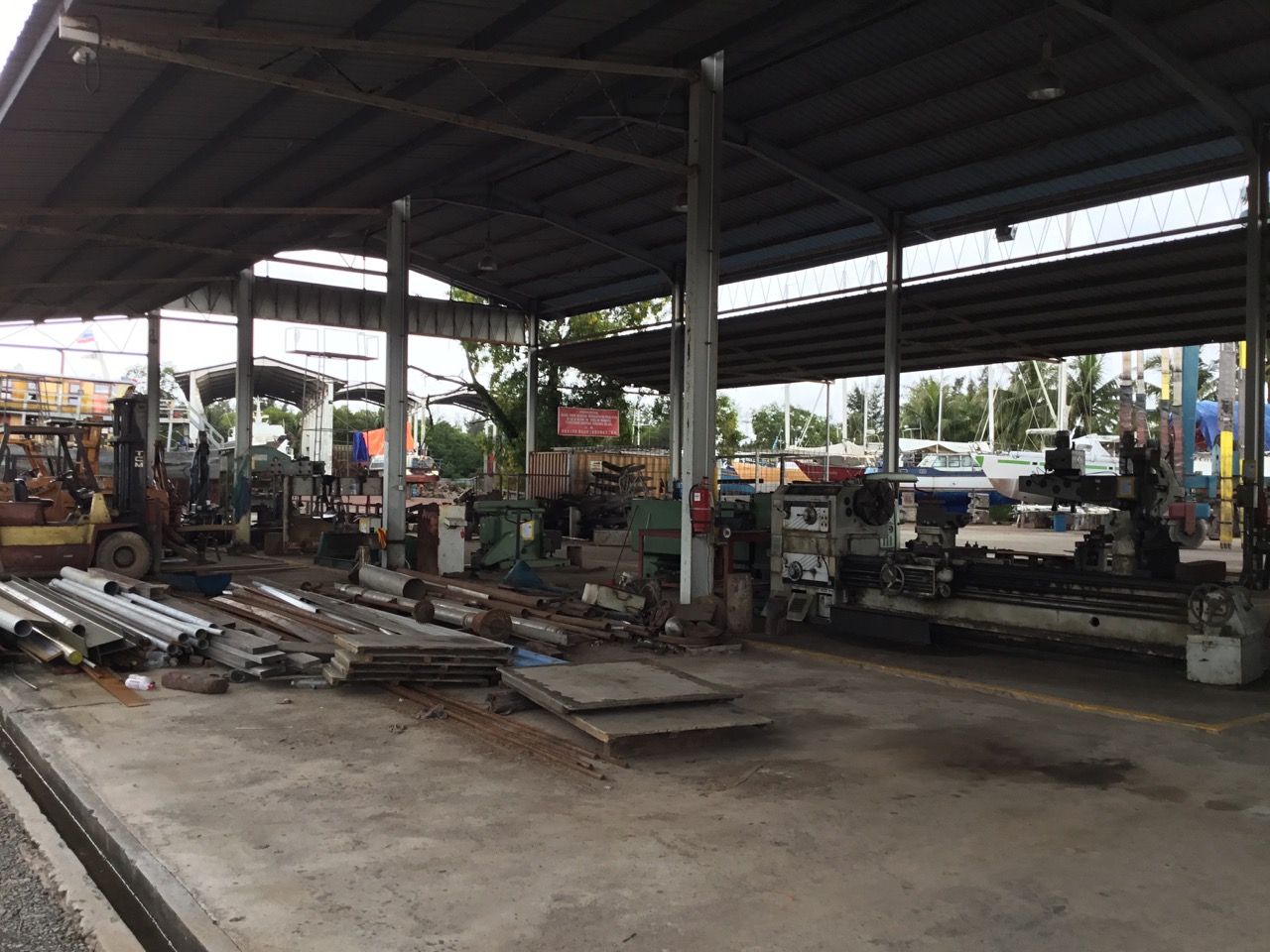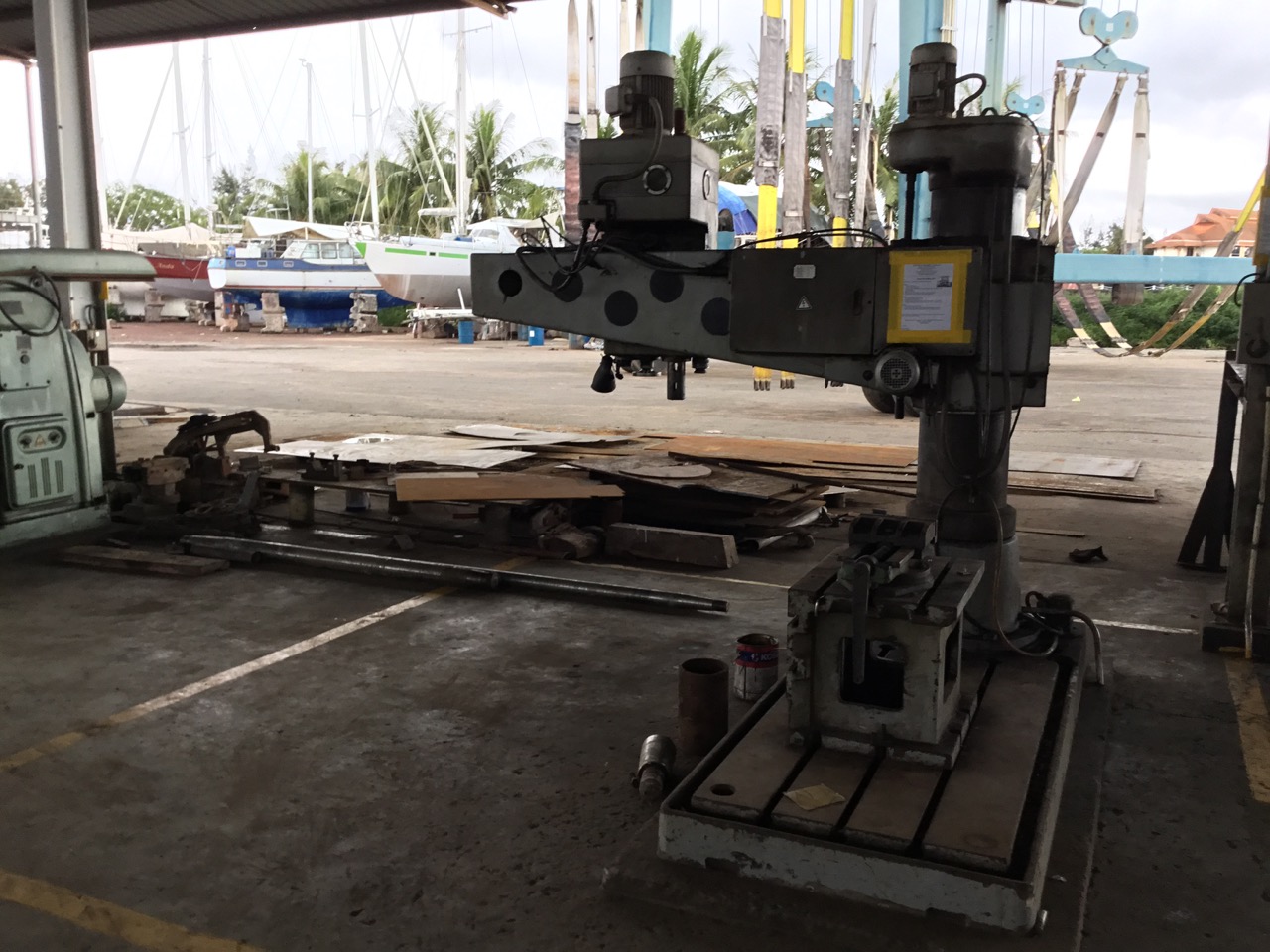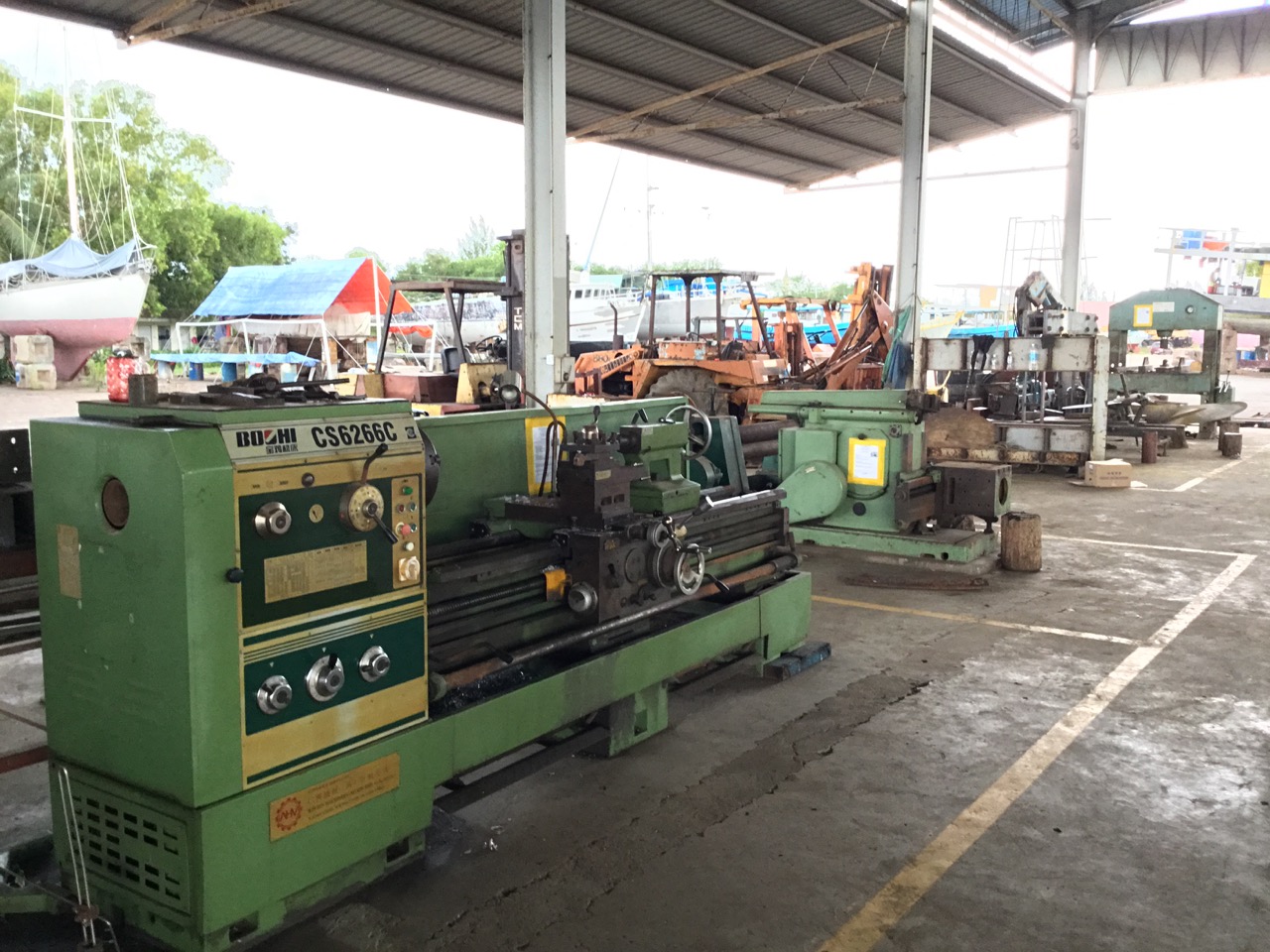 The Prop Making machine. I have to see how this works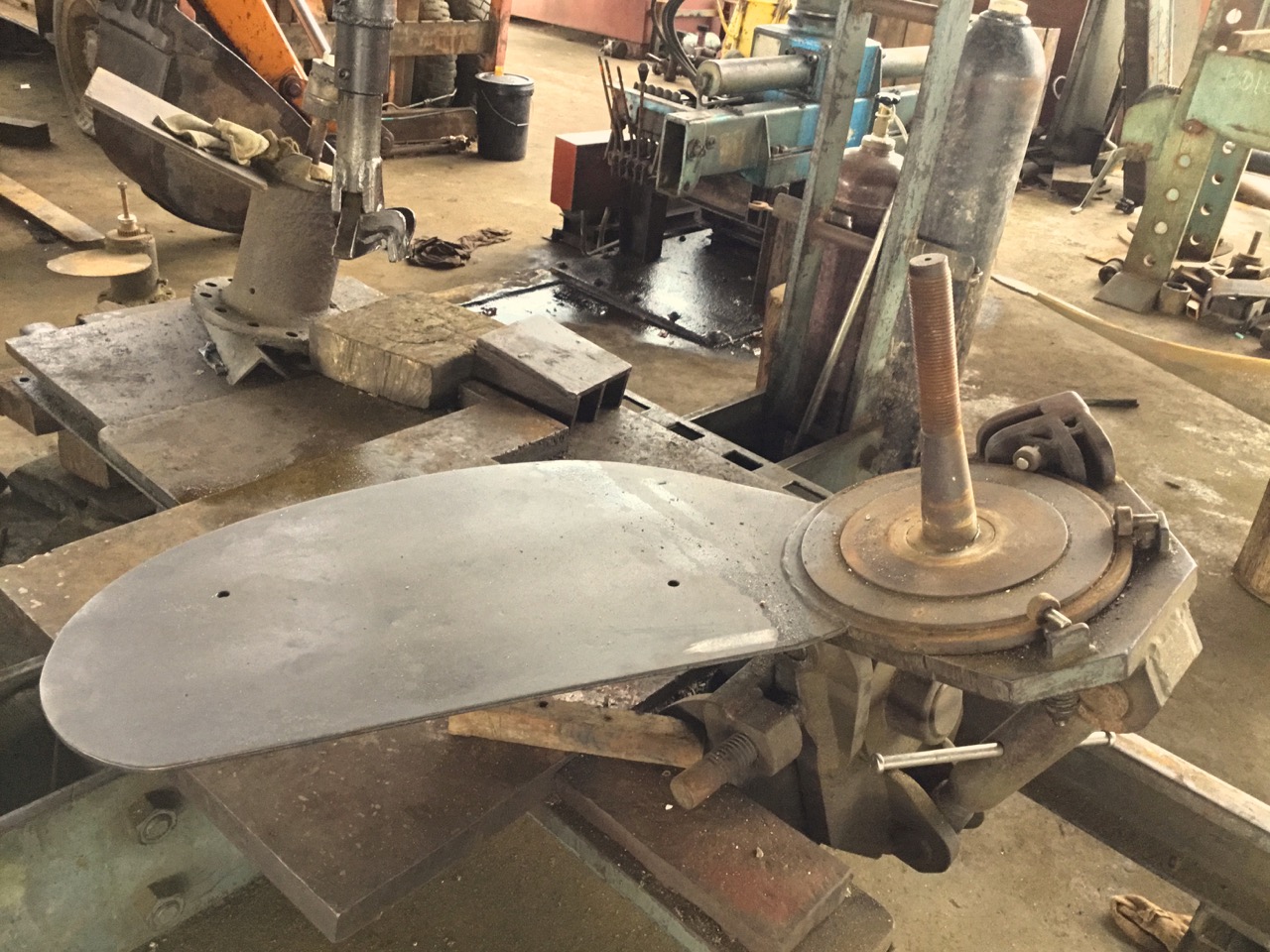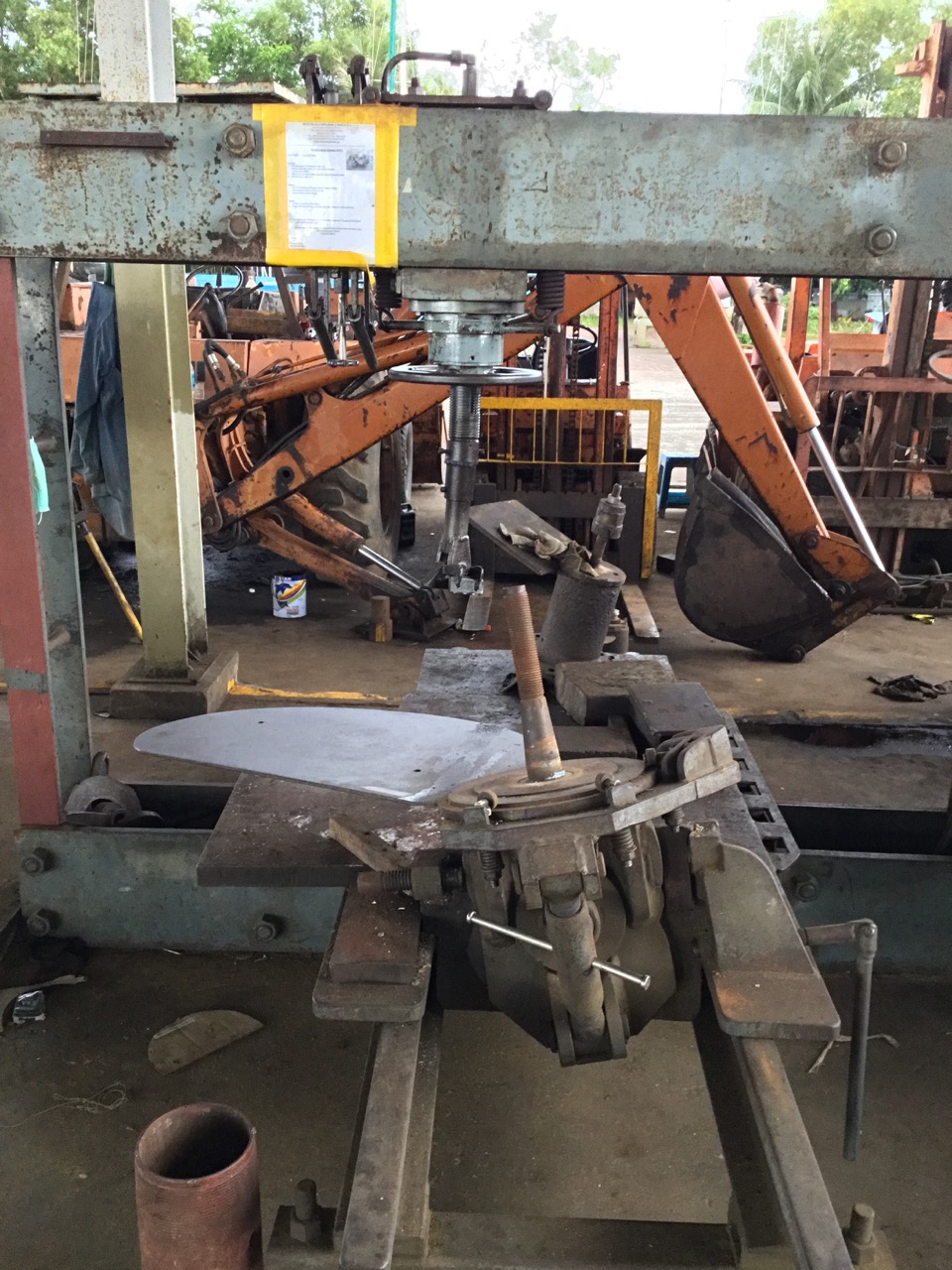 Some props they made earlier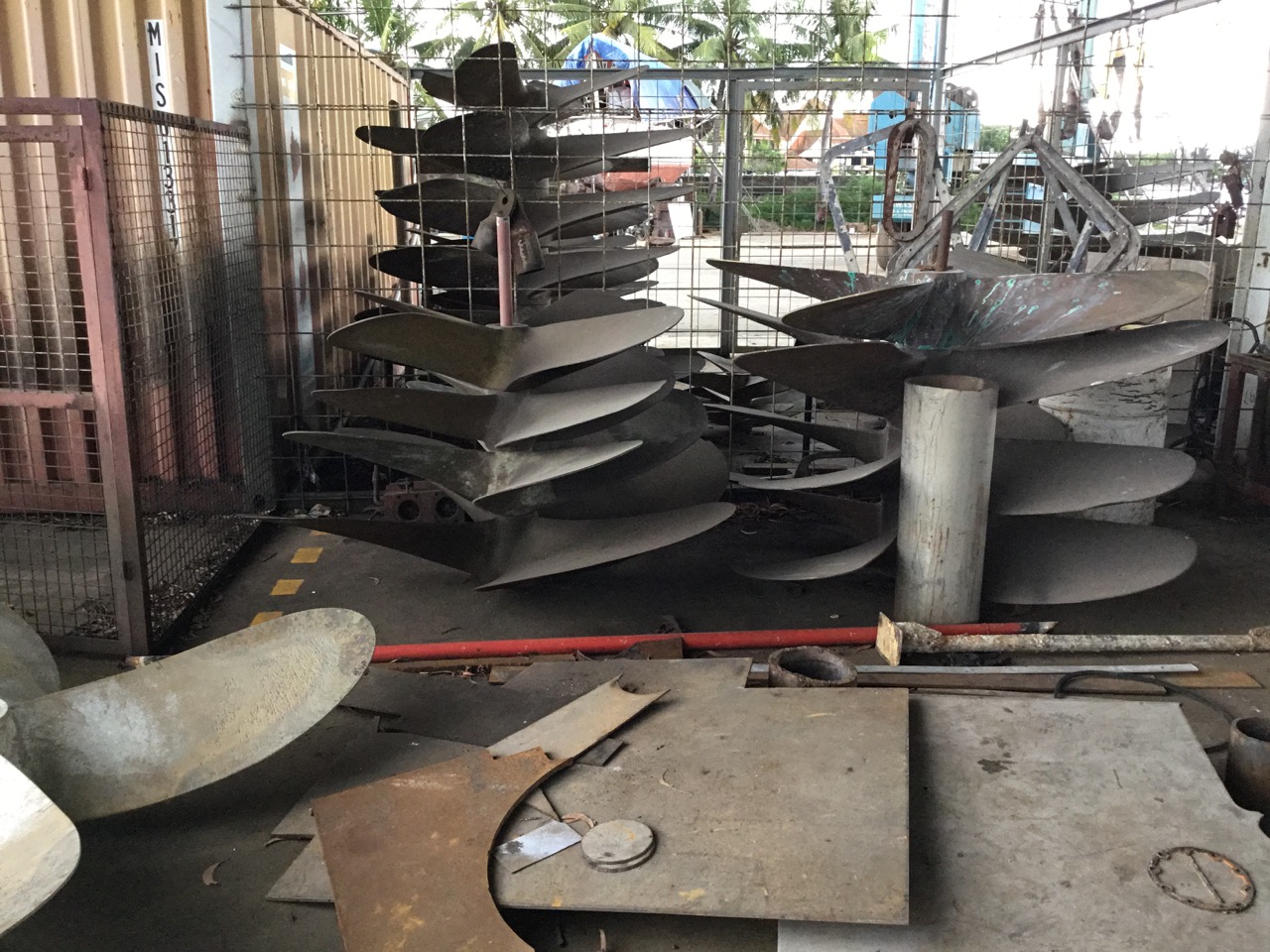 New boats being built in wooden moulds, pretty large ships really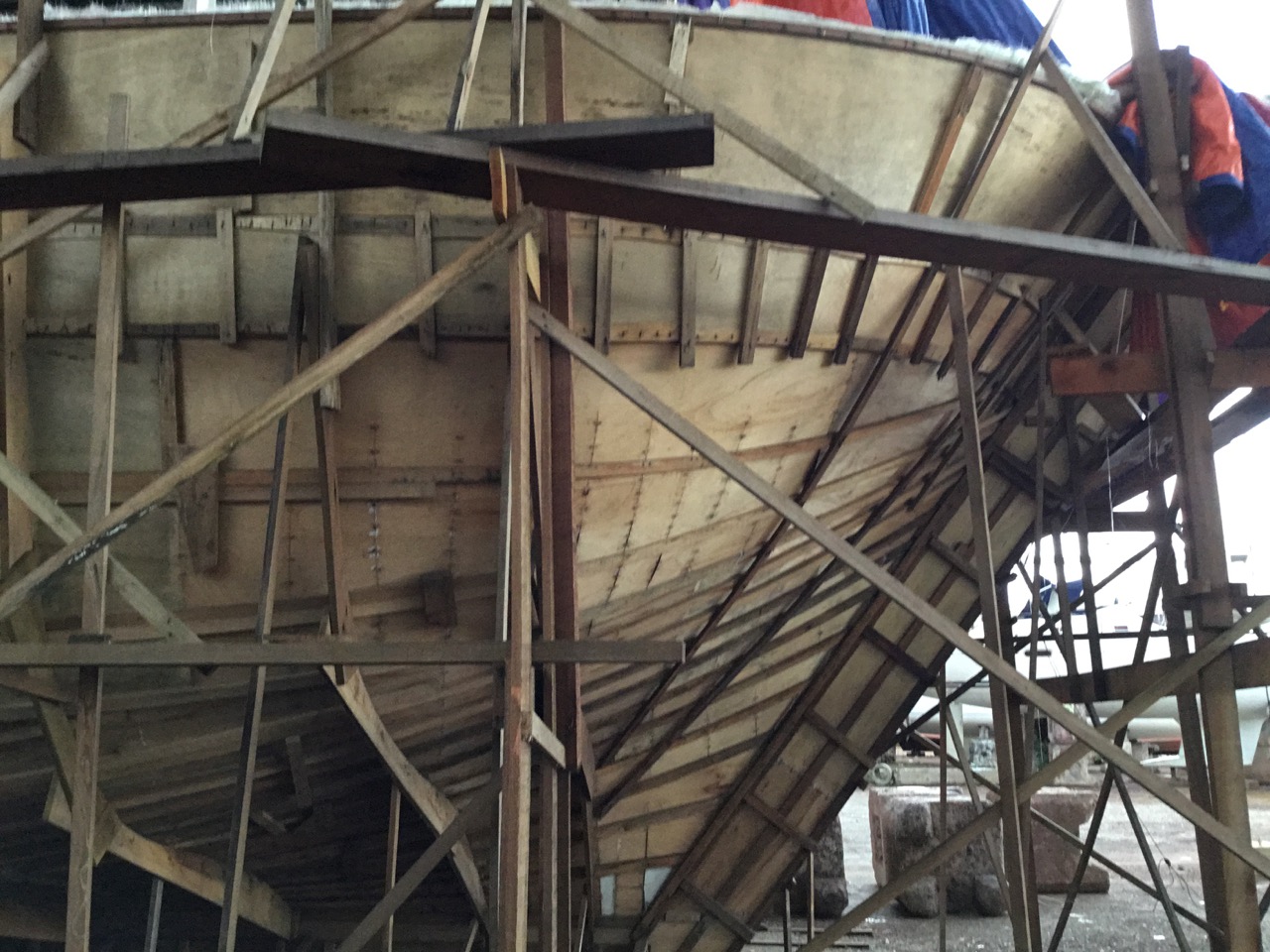 The drums below hold the resin they use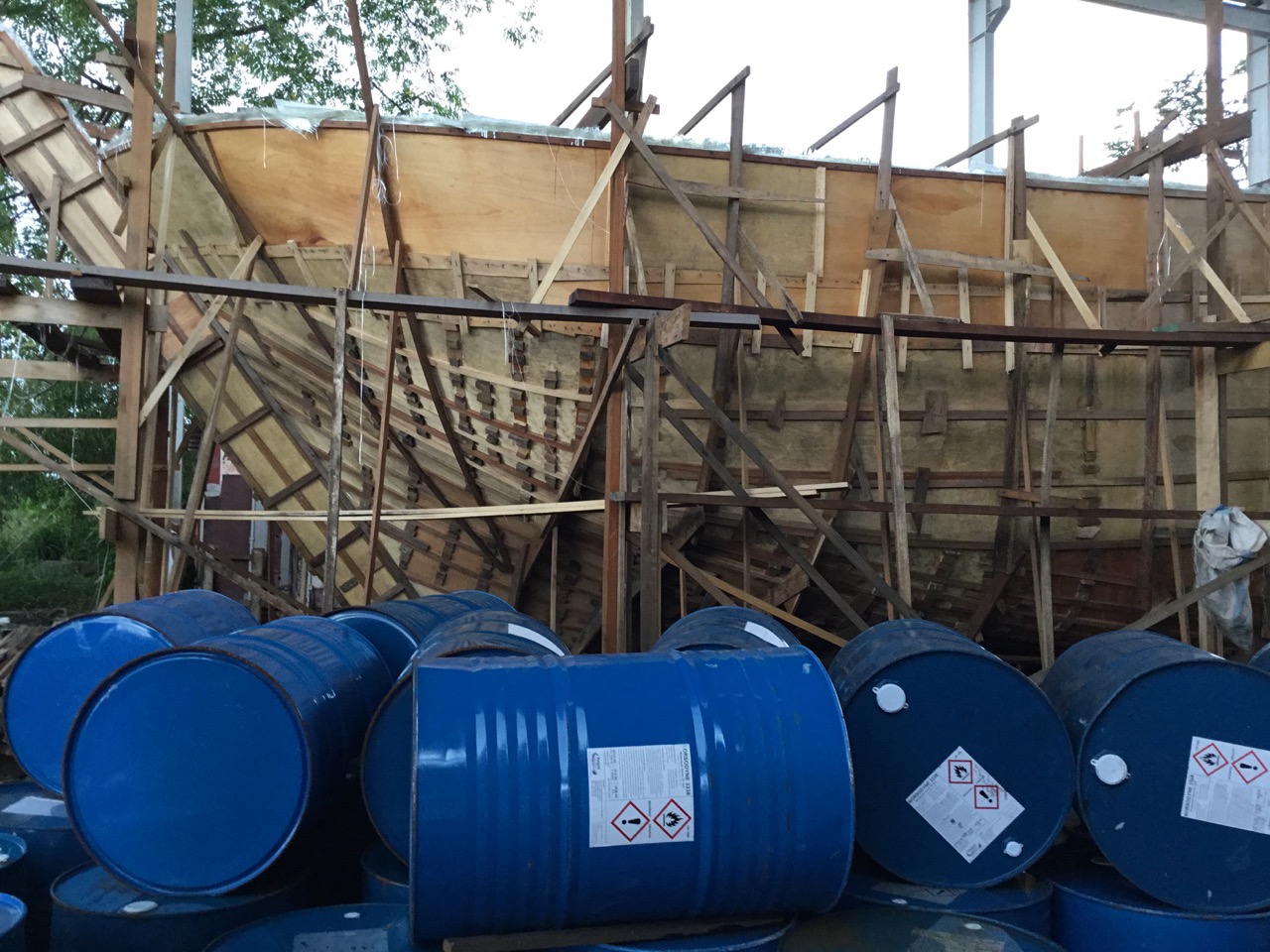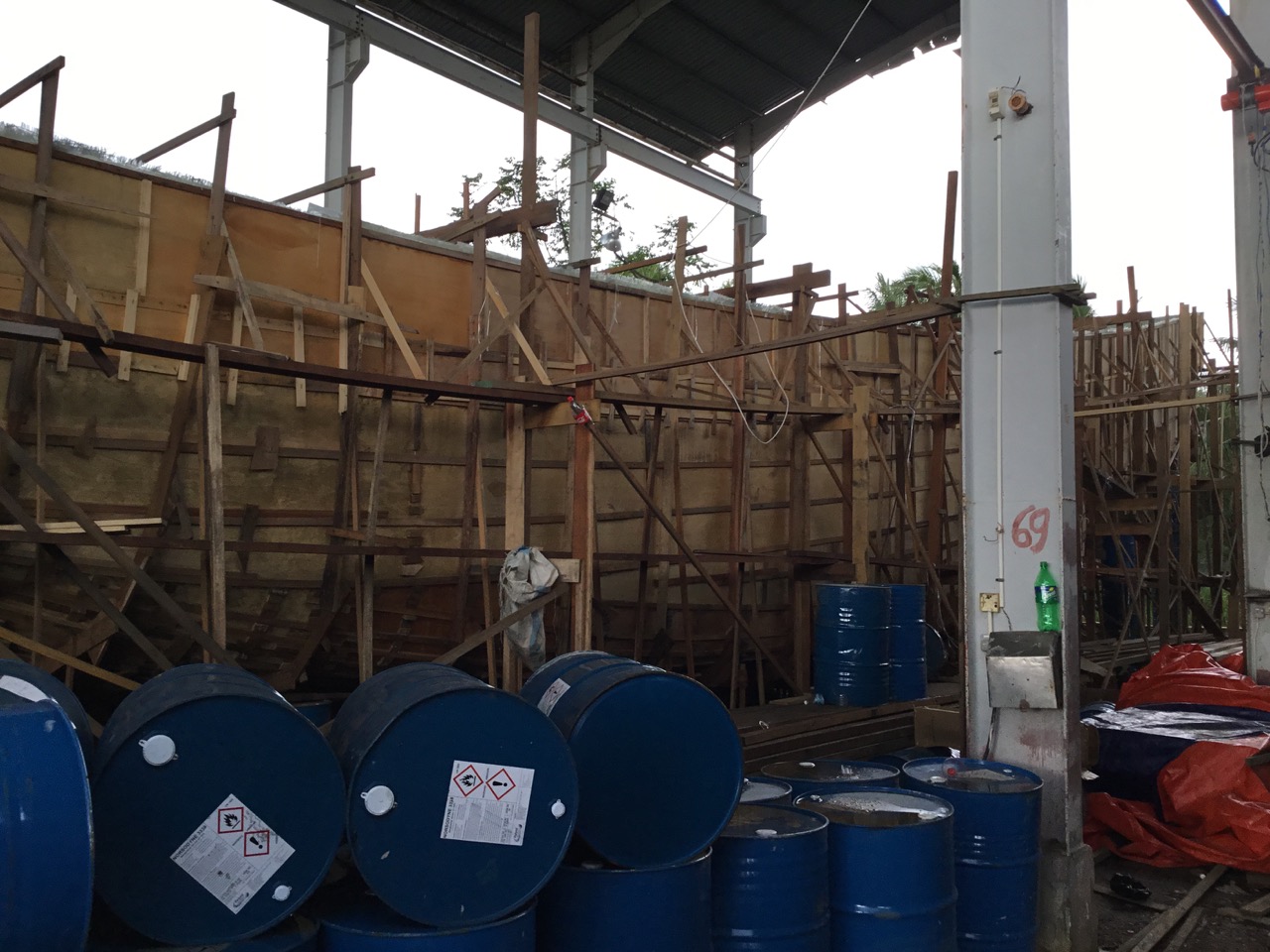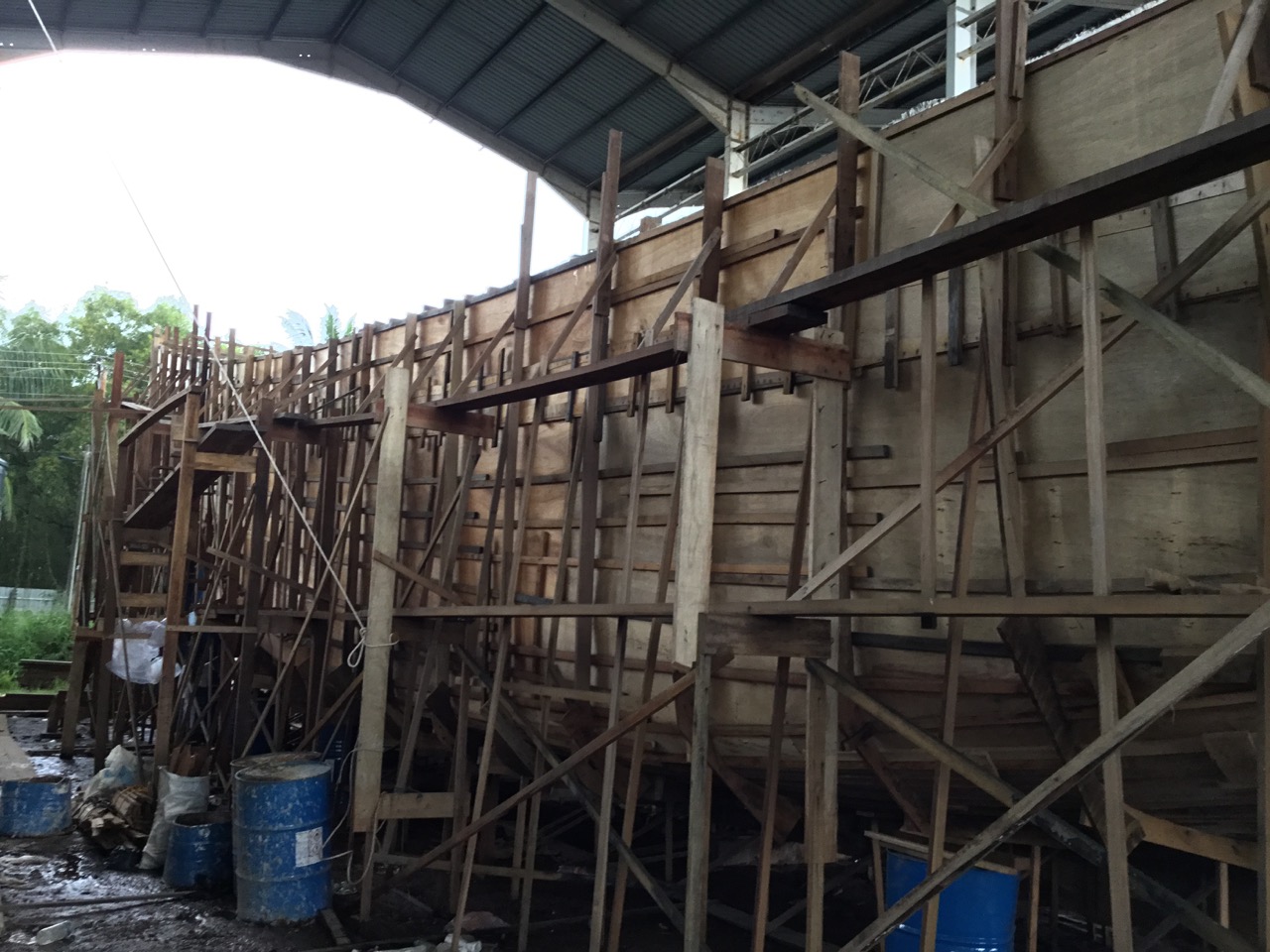 I have been on a ferry like this one, it's hard to imagine this will ever run again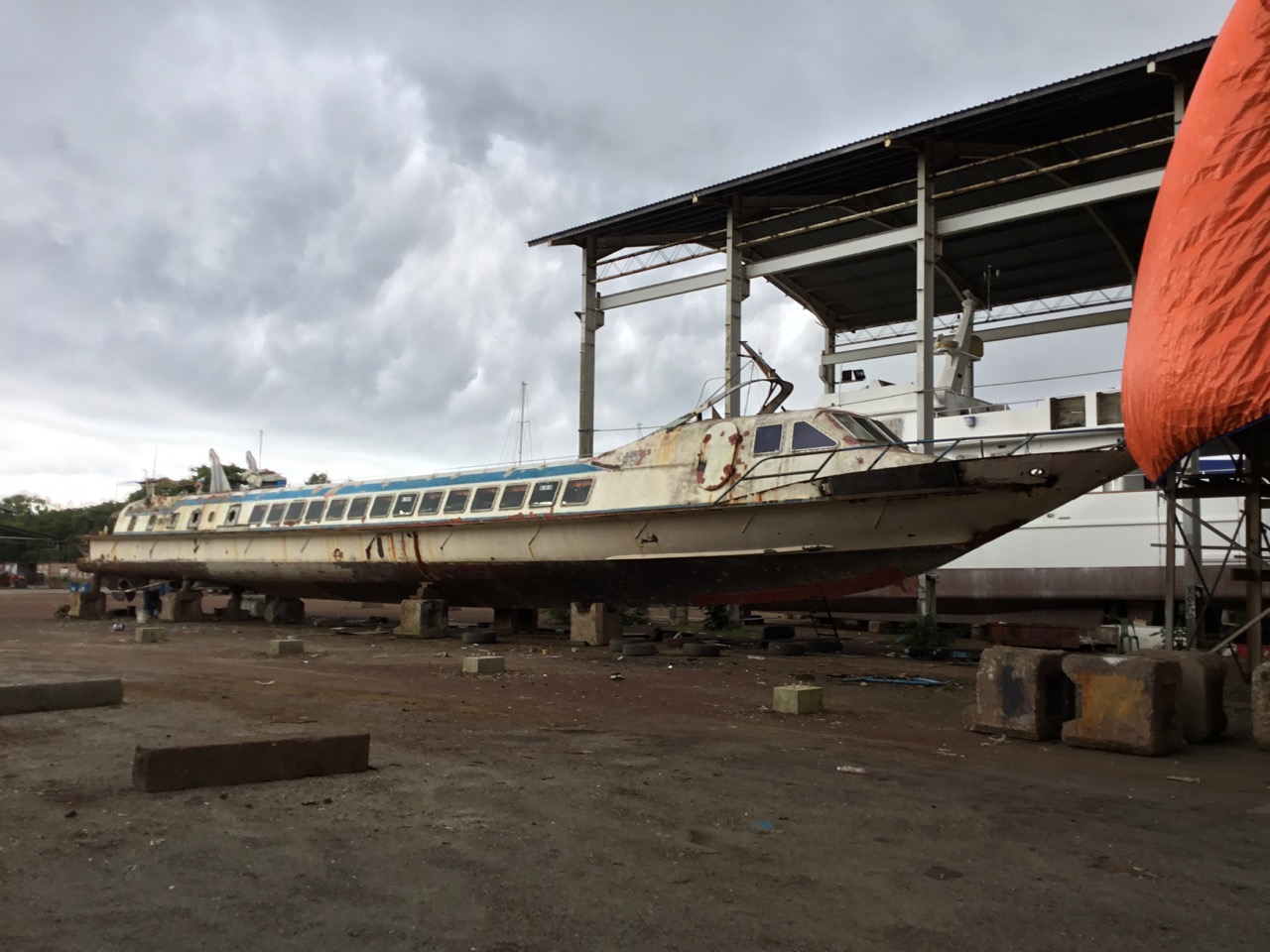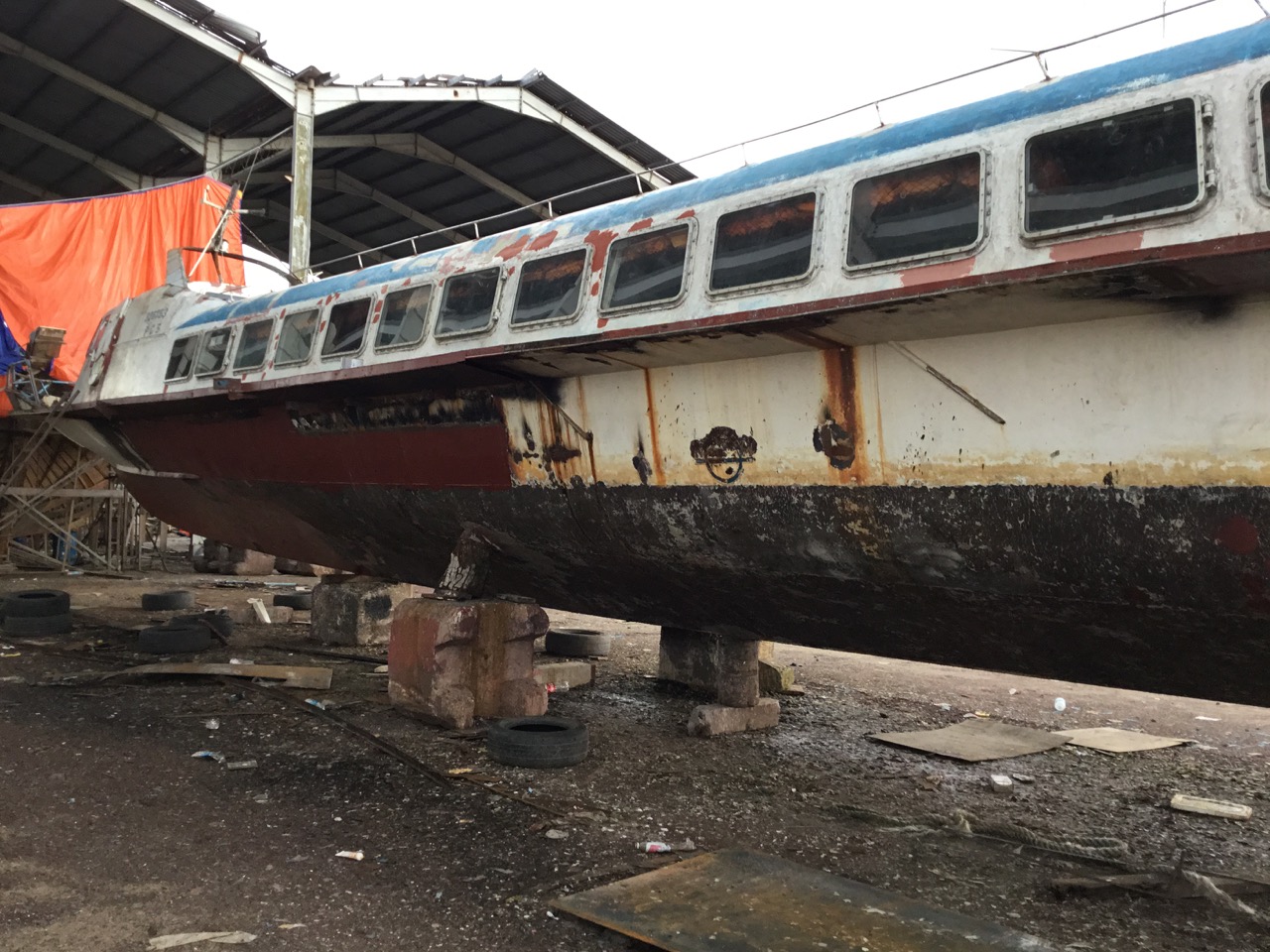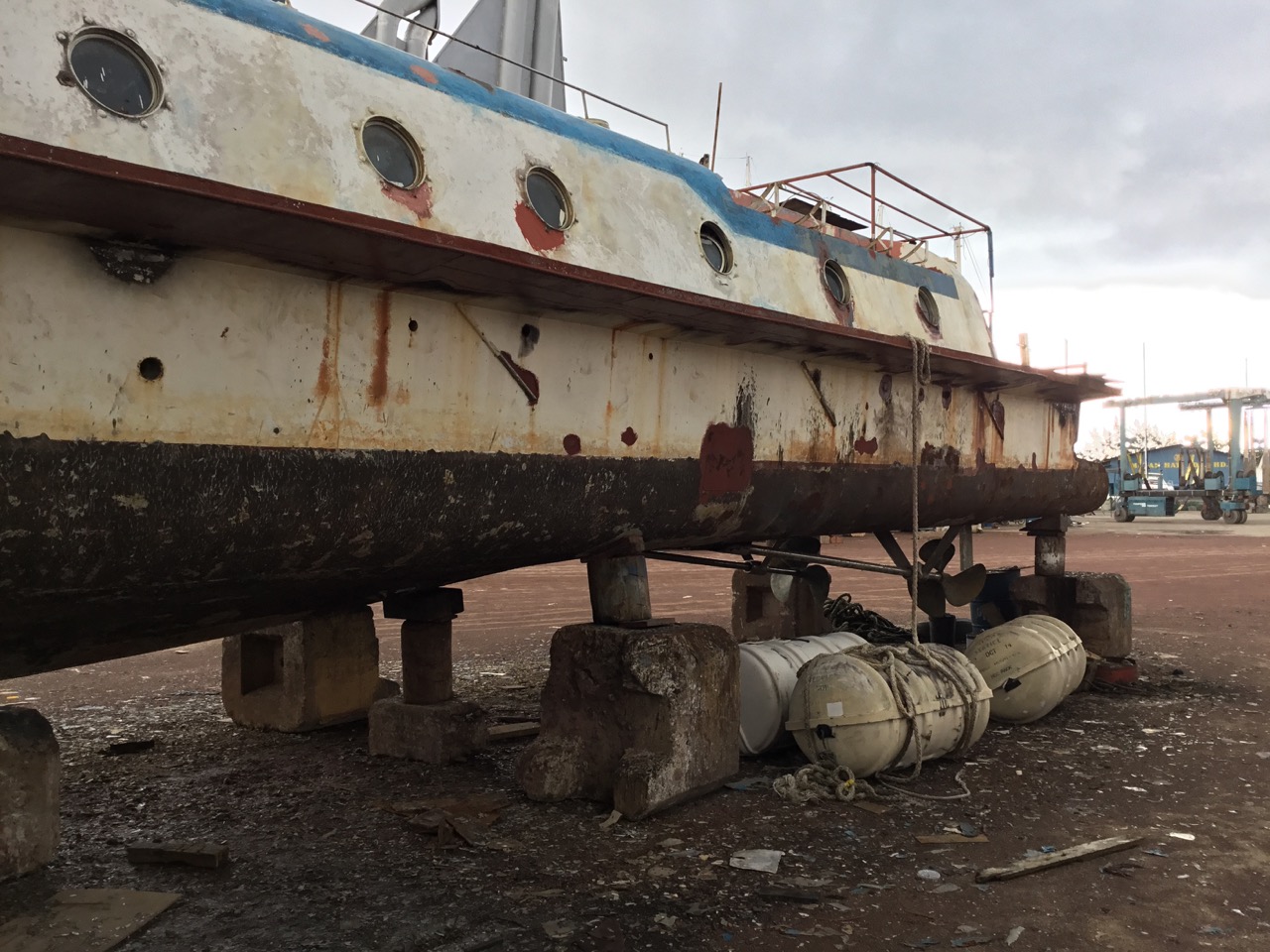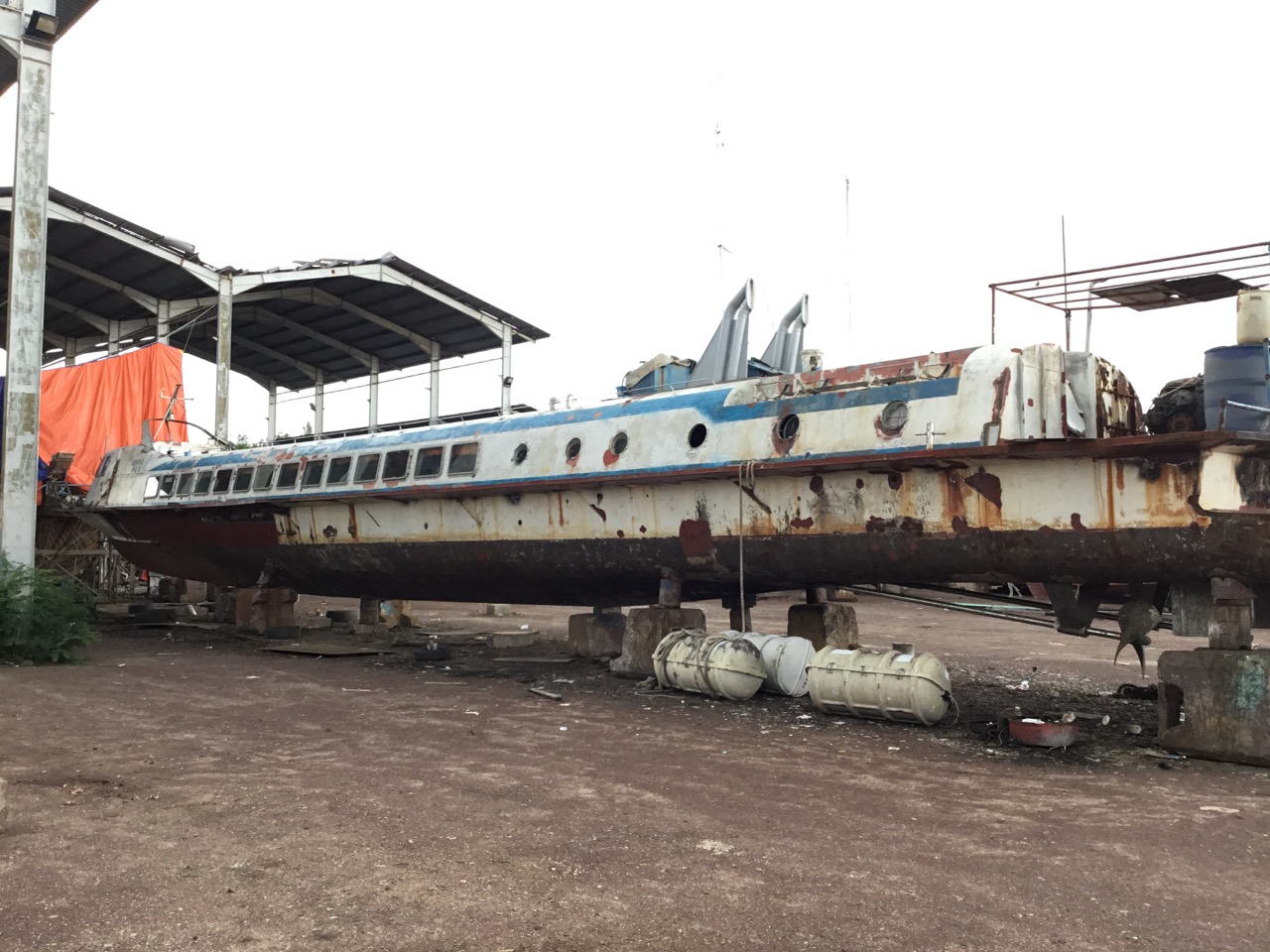 Other boats resting here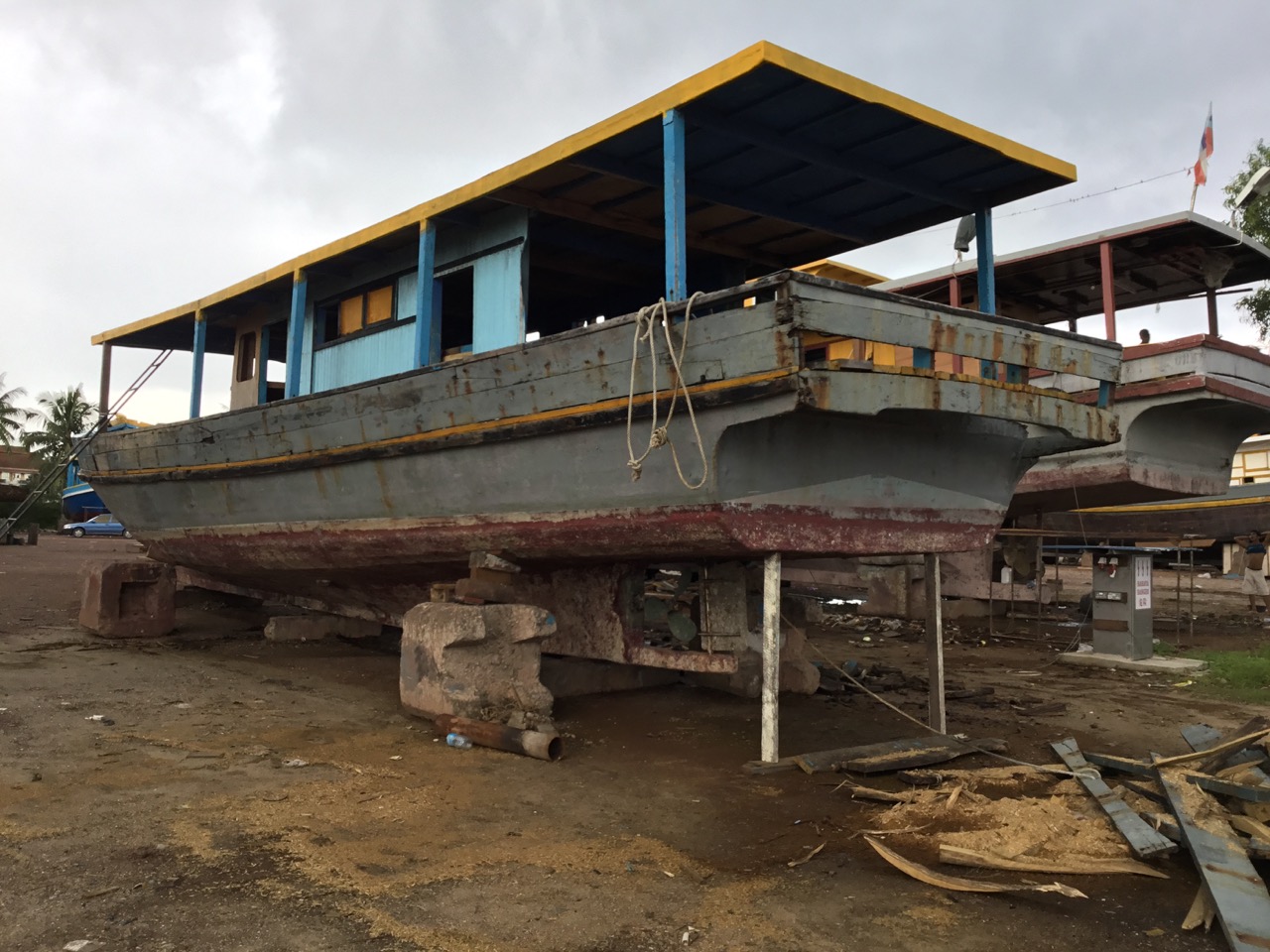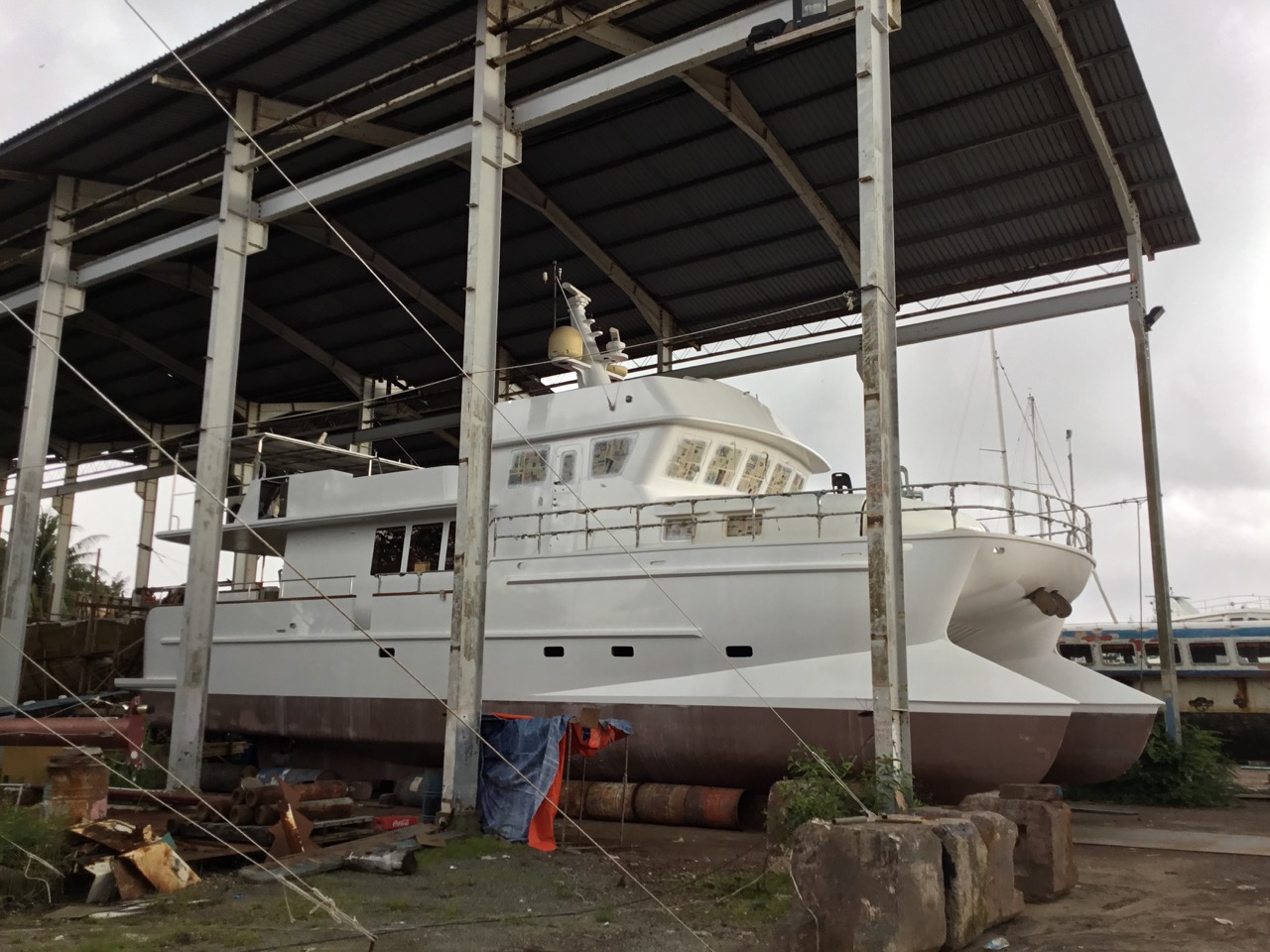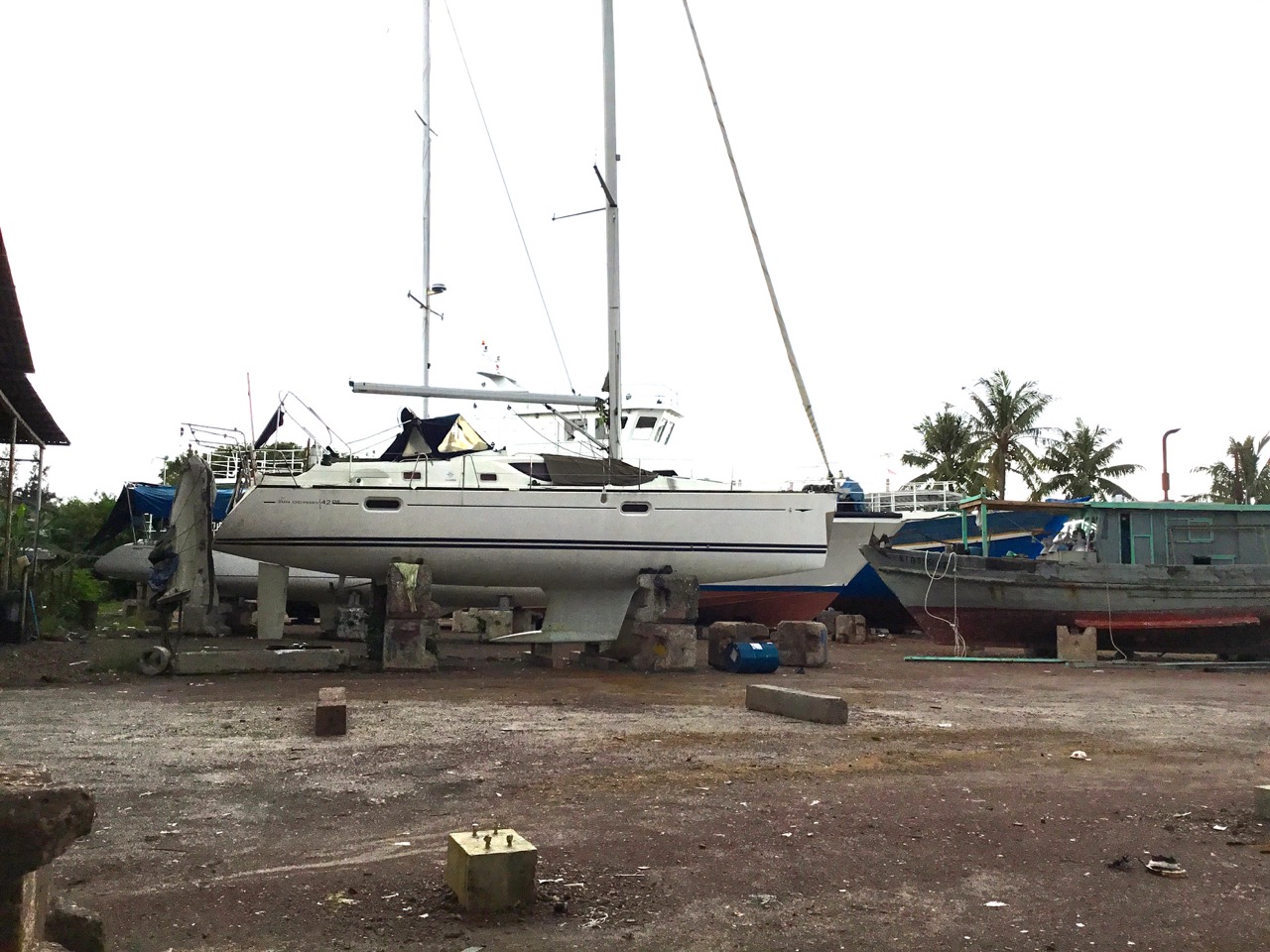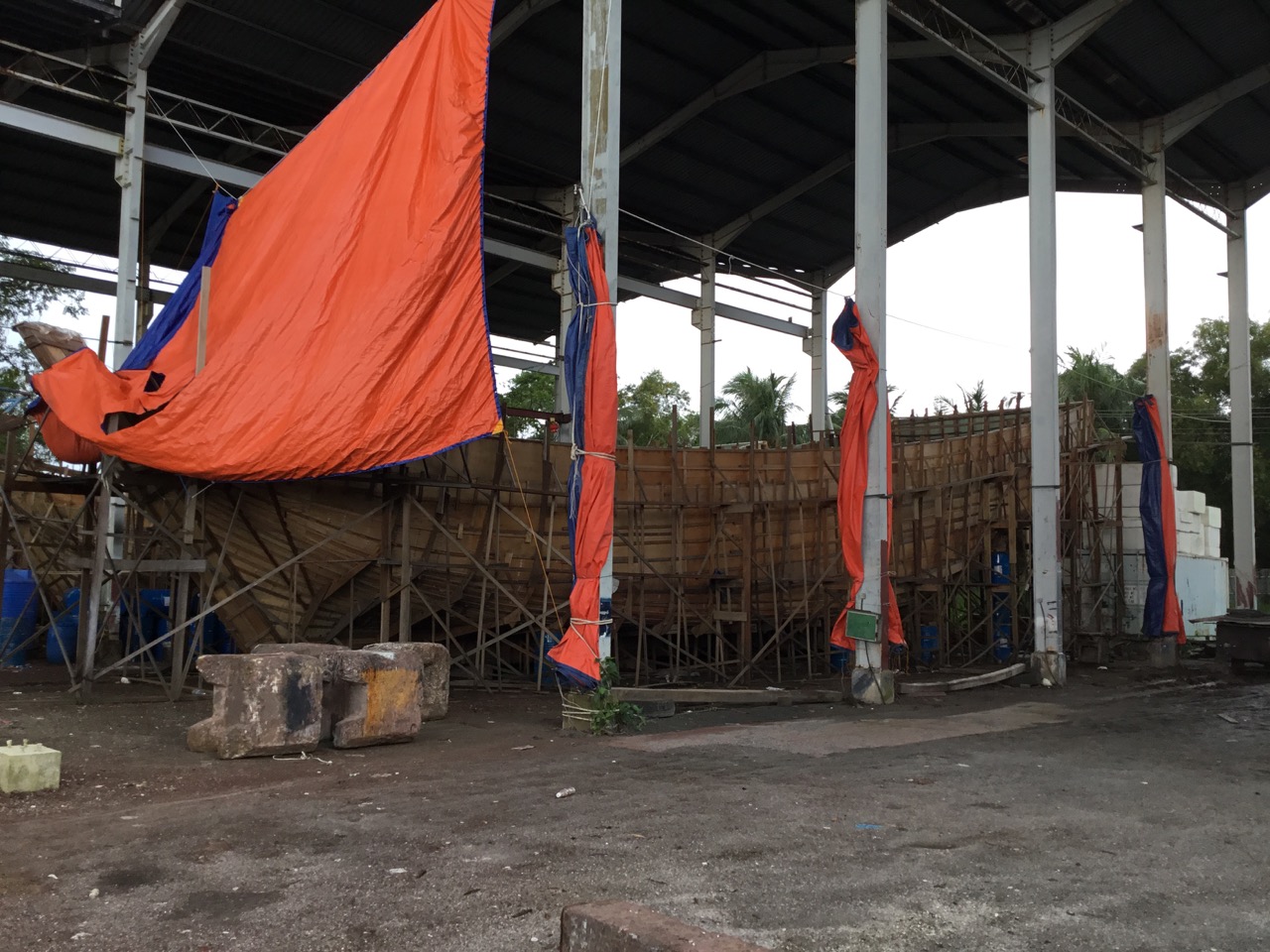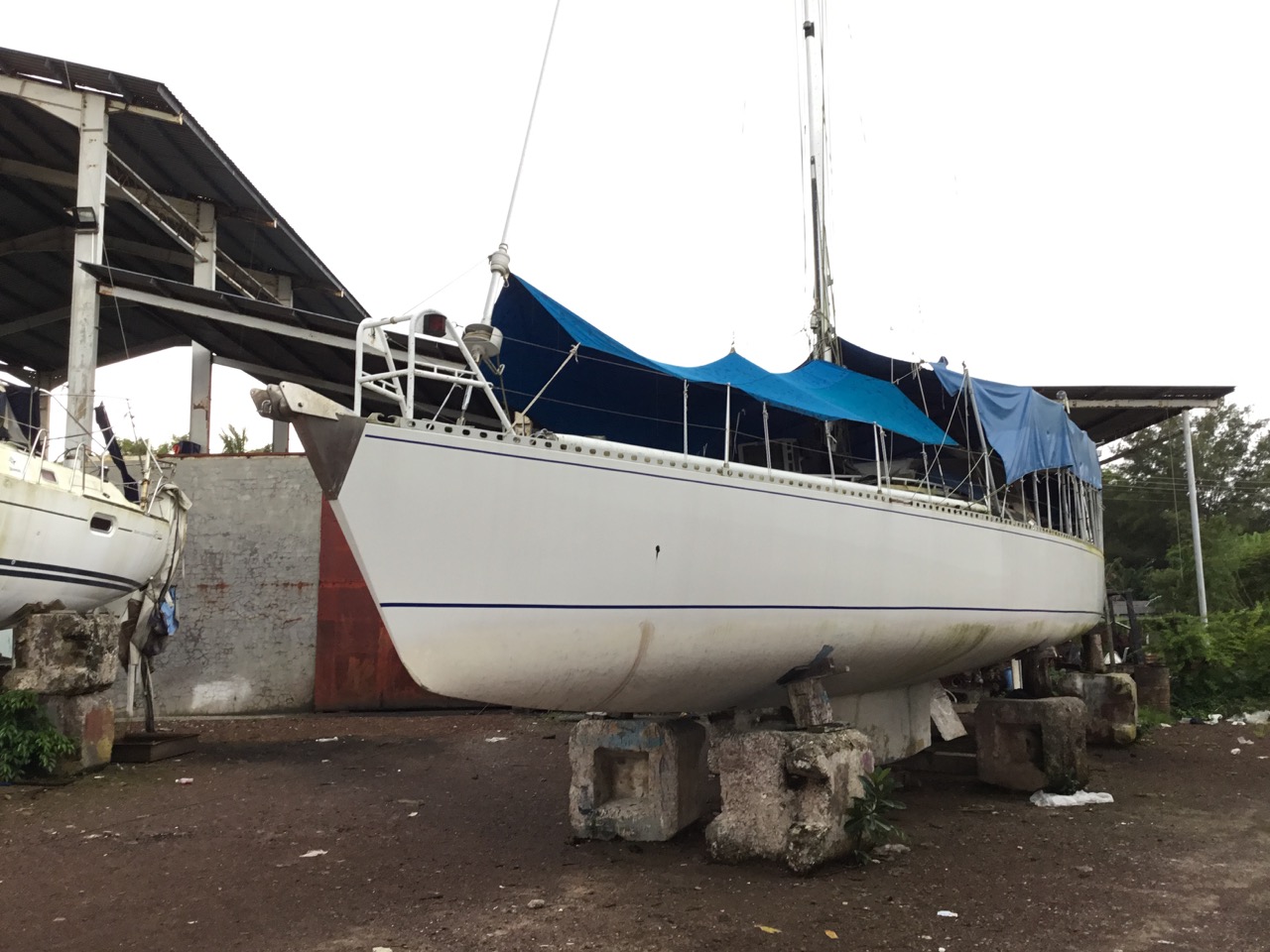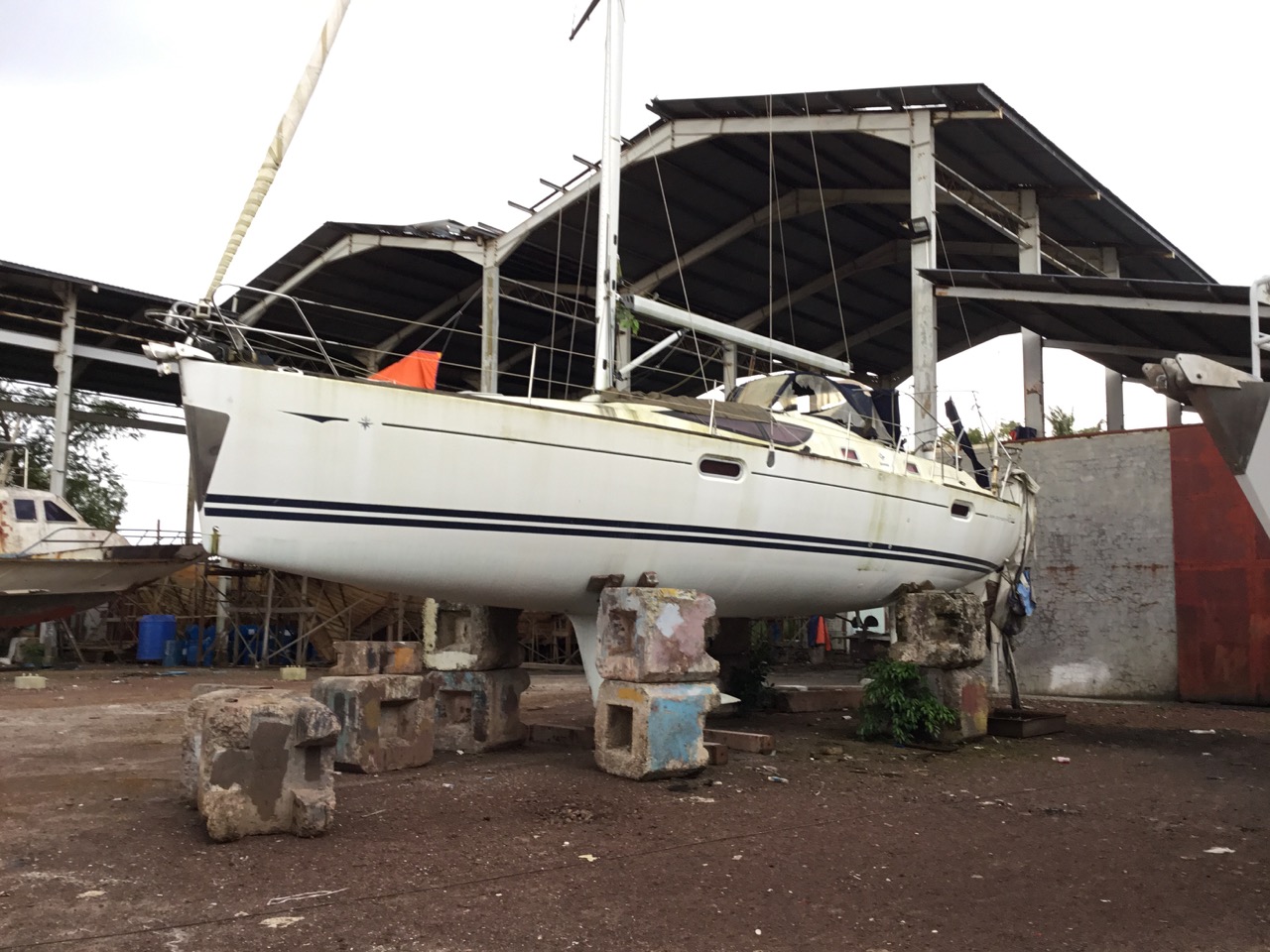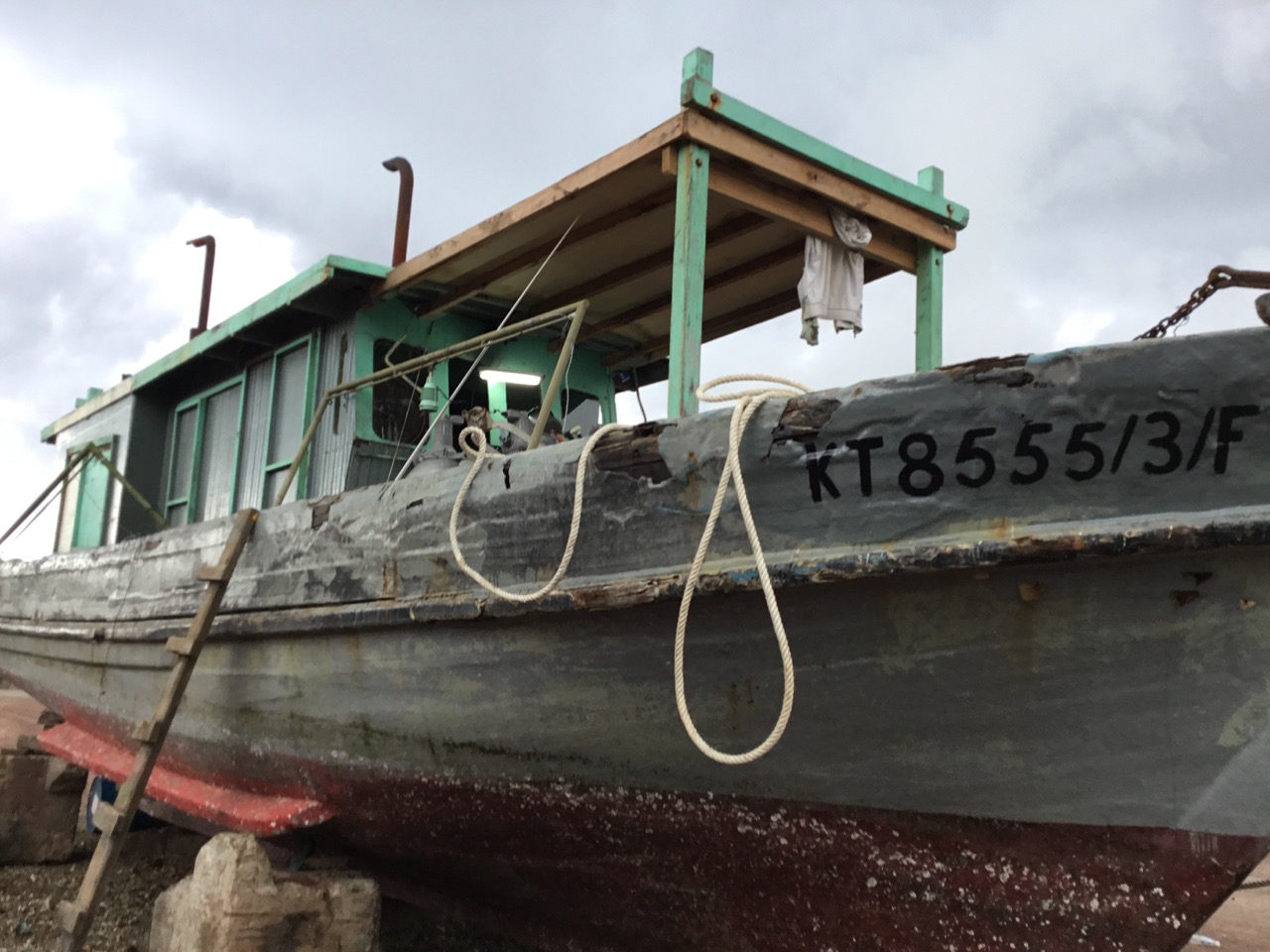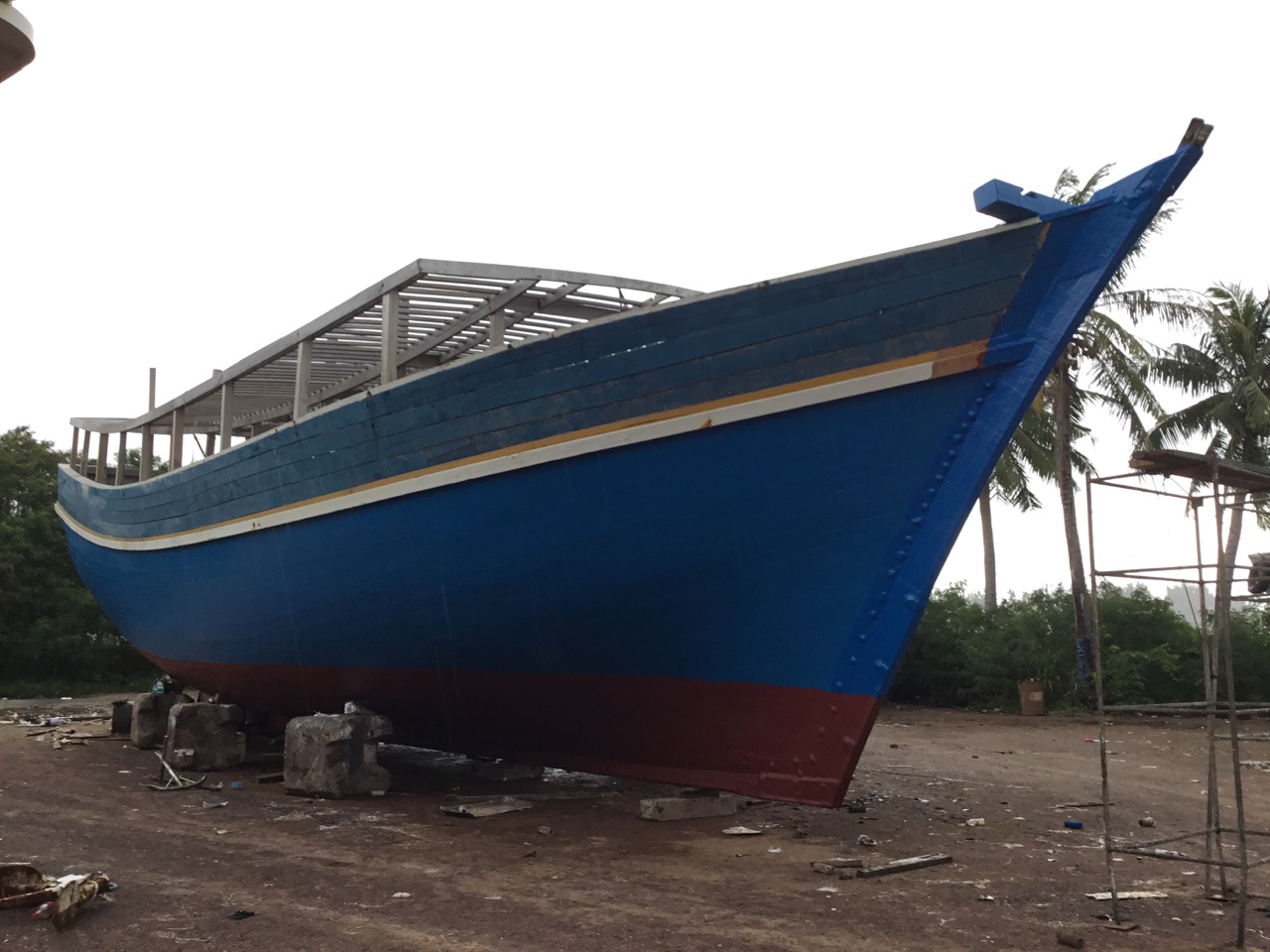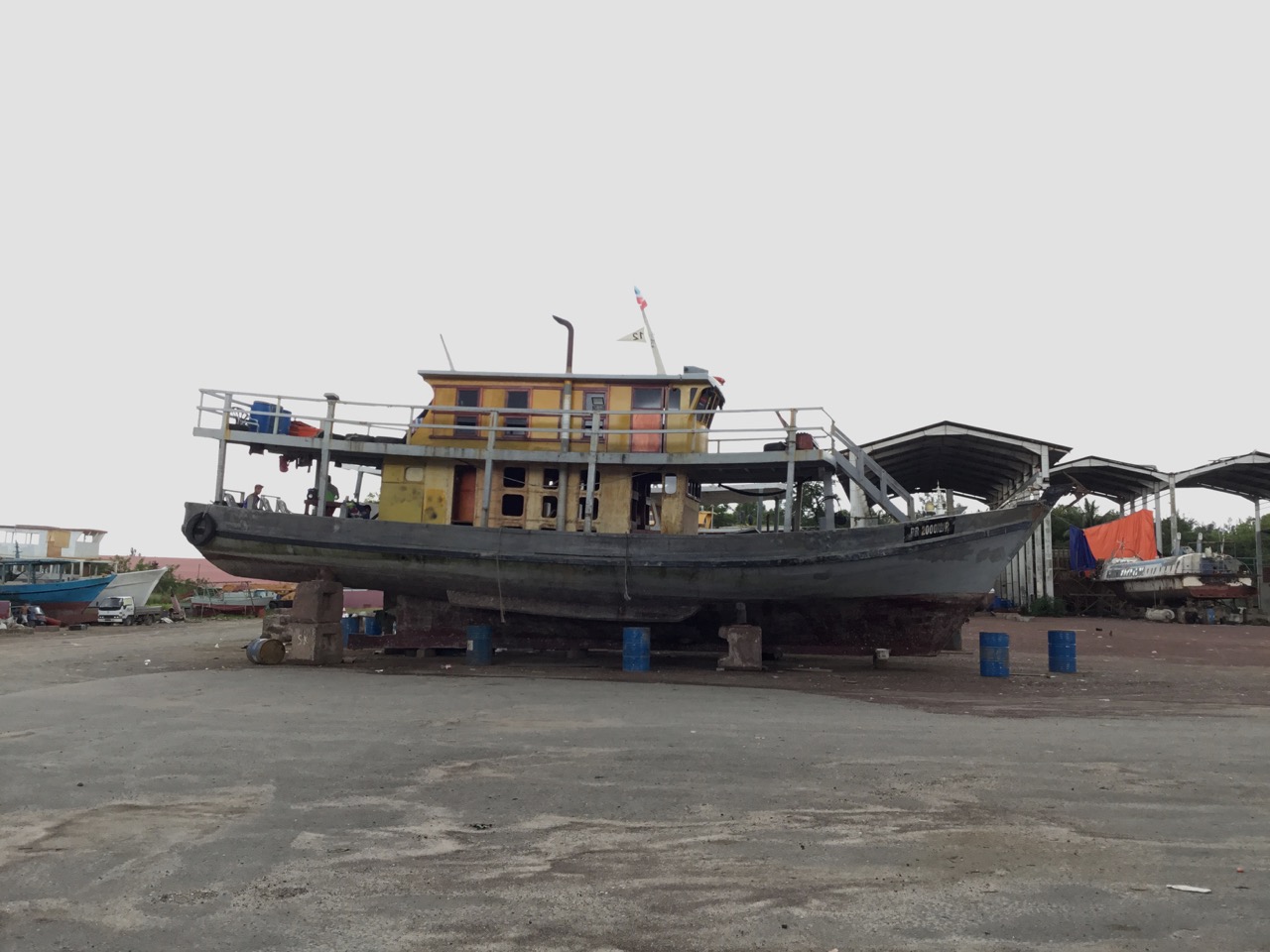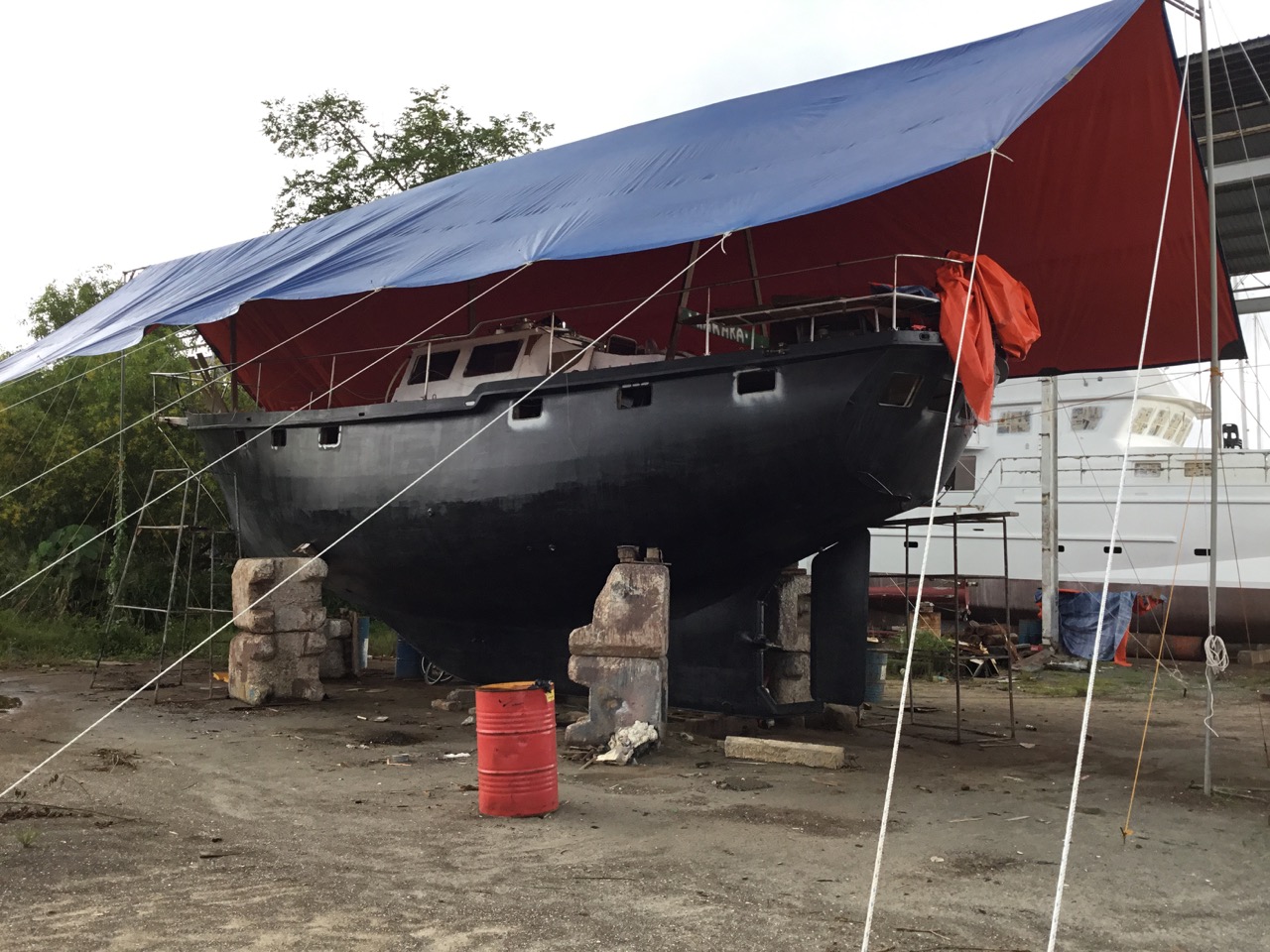 General yard shots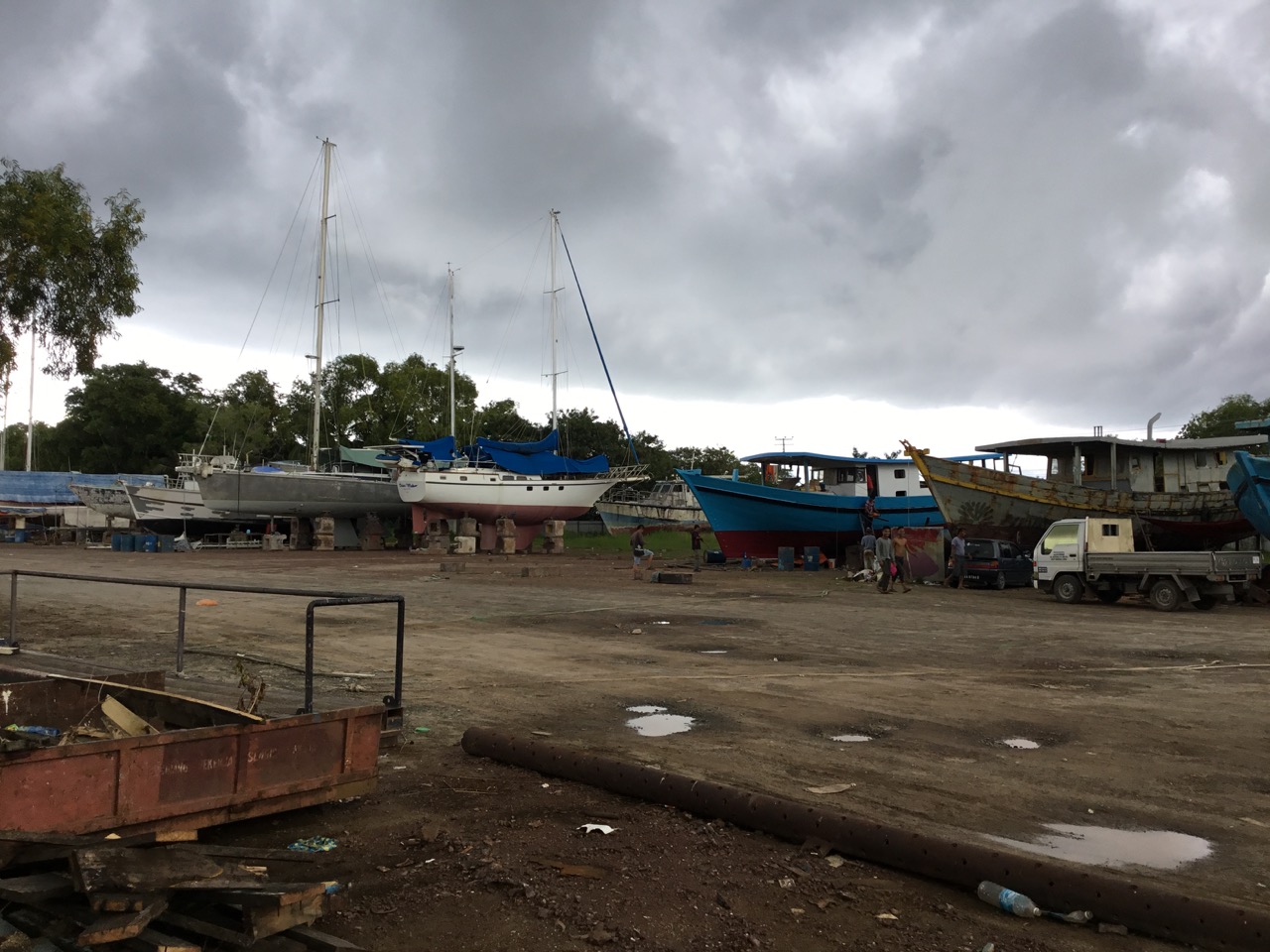 The workers canteen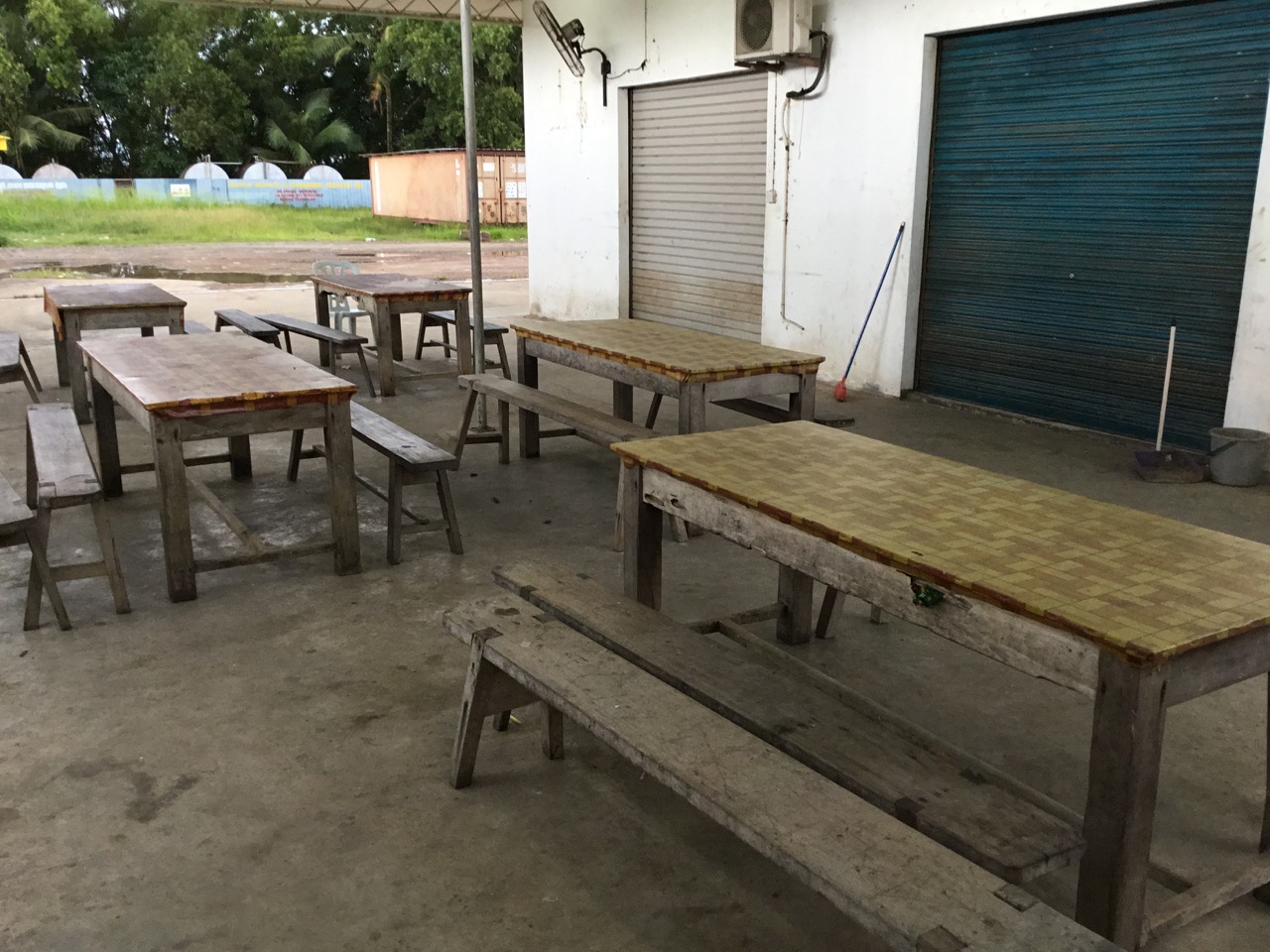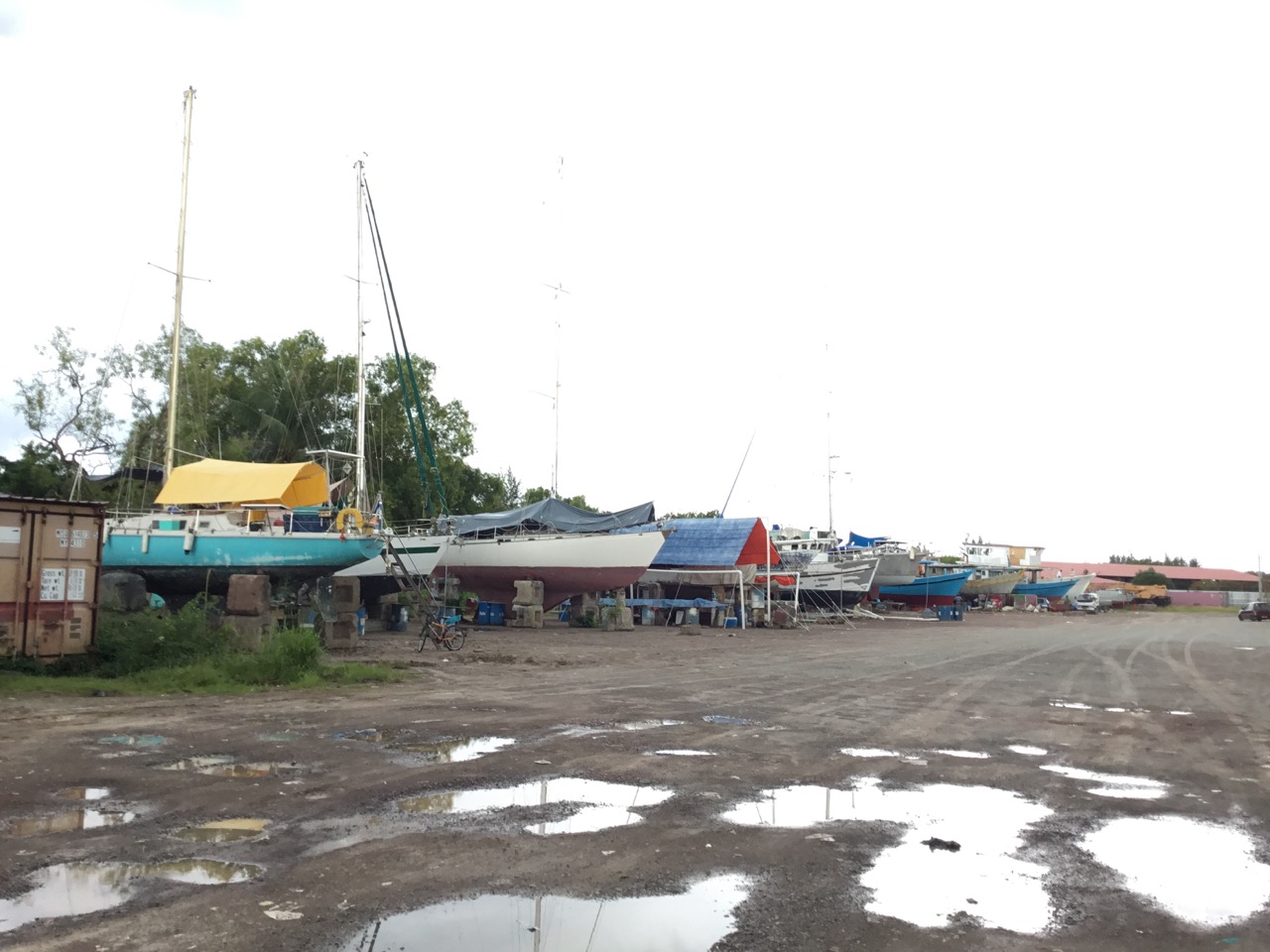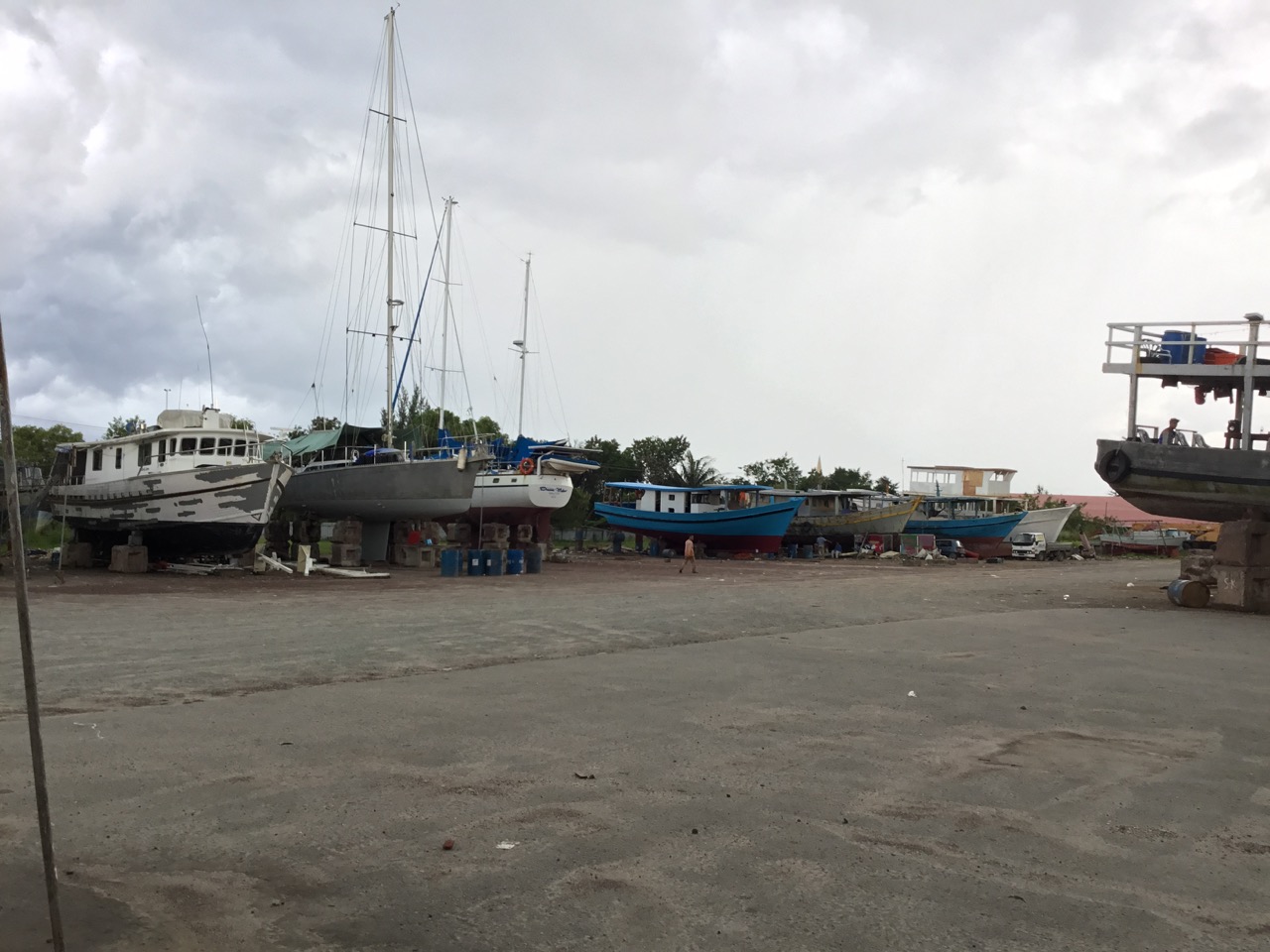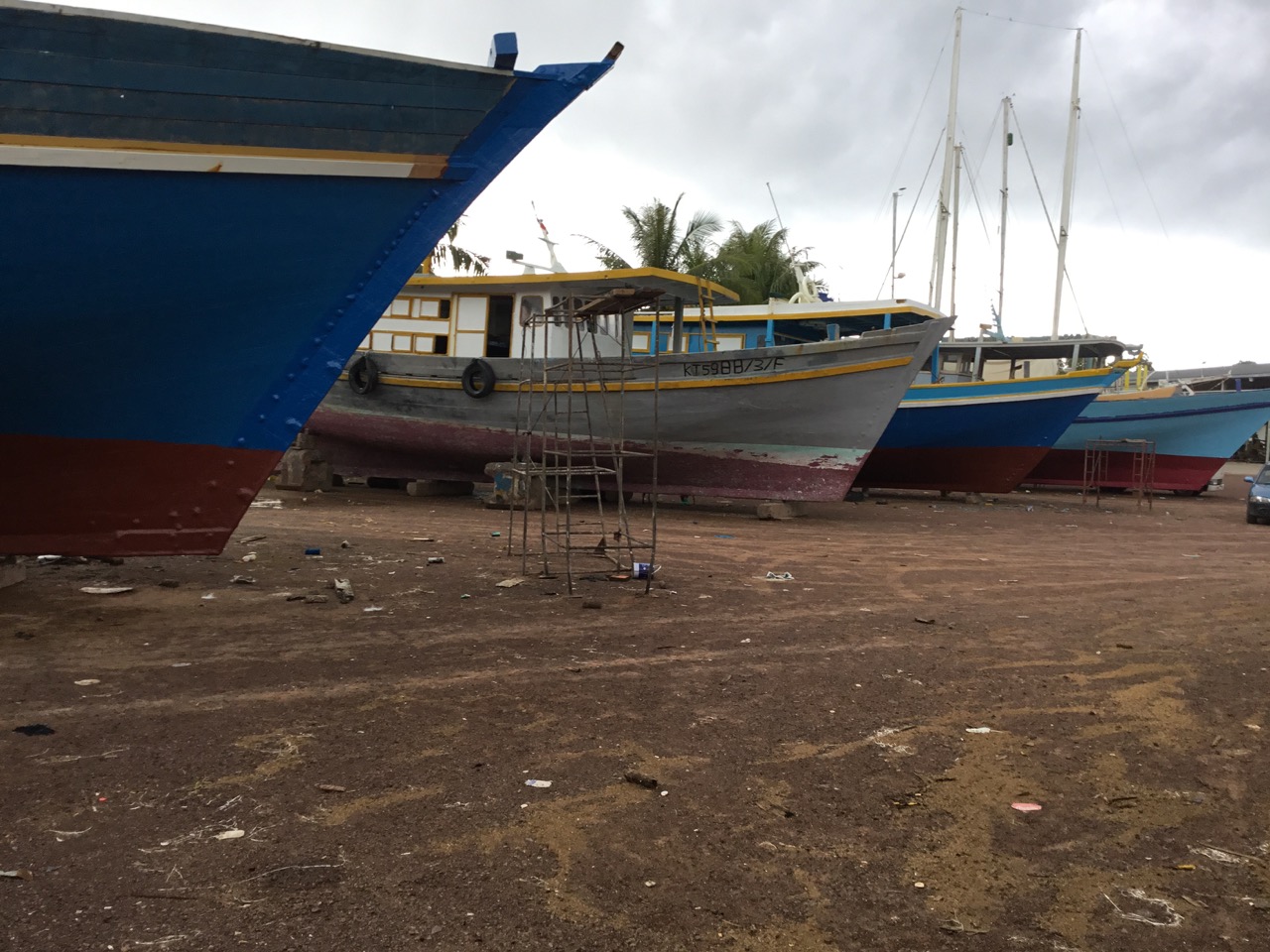 Paul Collister