Friday 4th Feb
We are safely back on the boat now, but not without a fun trip from Havasu back to Phoenix.
Monday 24th – Leaving Havasu and London Bridge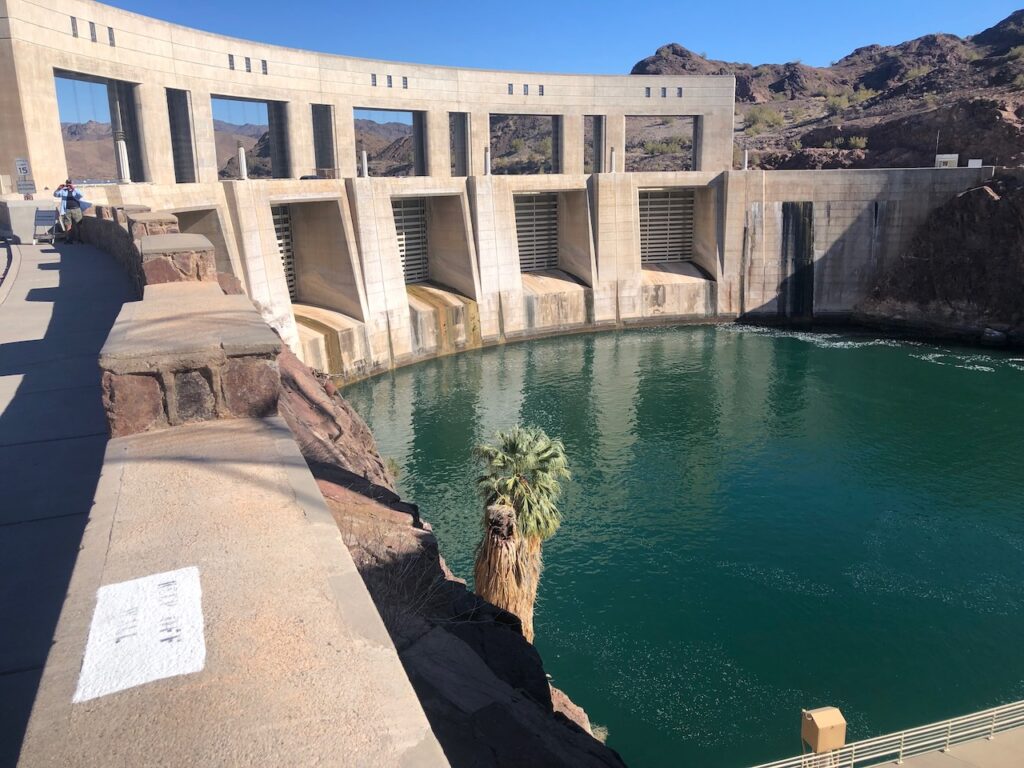 We leave Lake Havasu and head south to the Parker Dam. This dam, although not as big as the Hoover in overall size, is the world's deepest dam.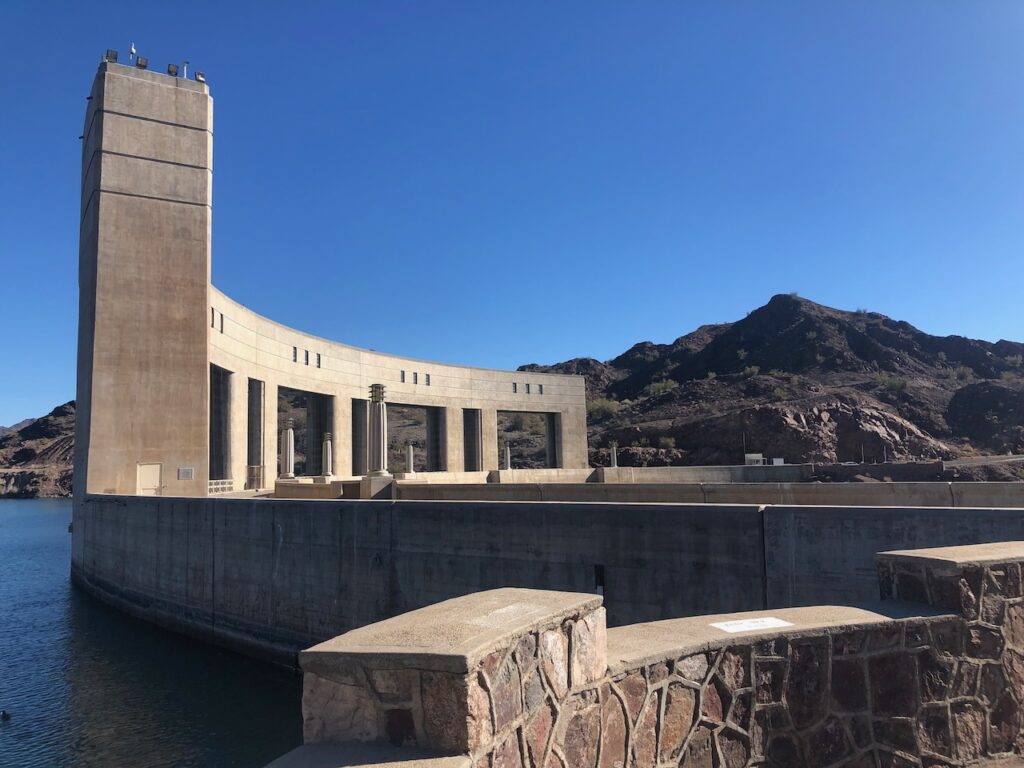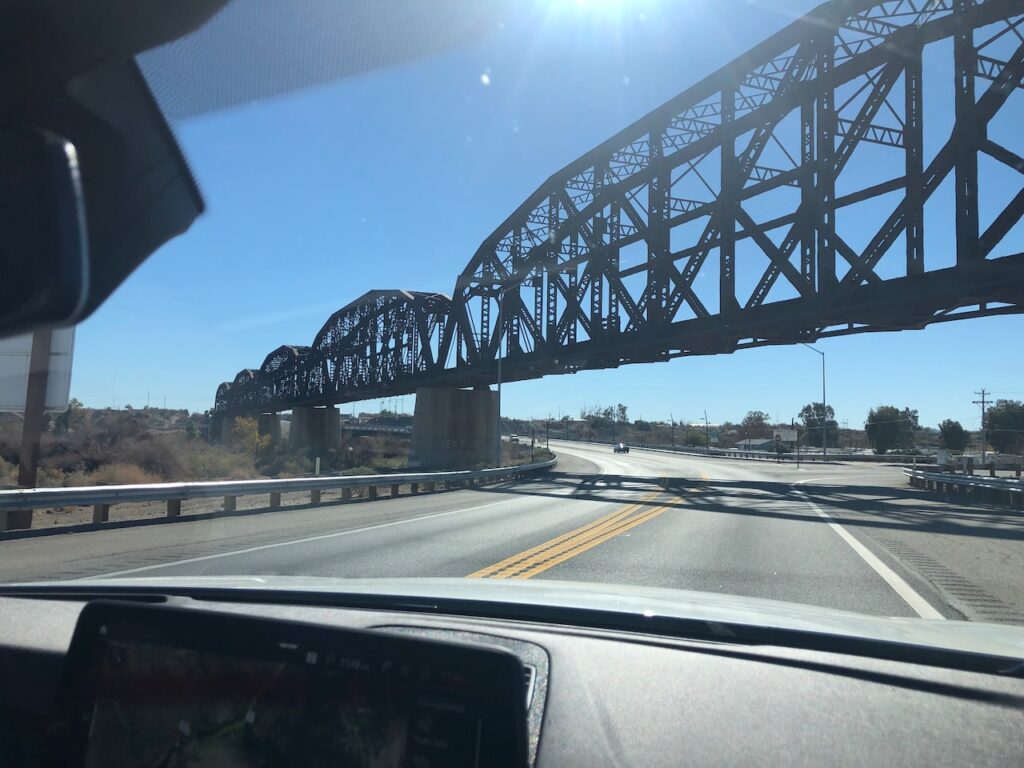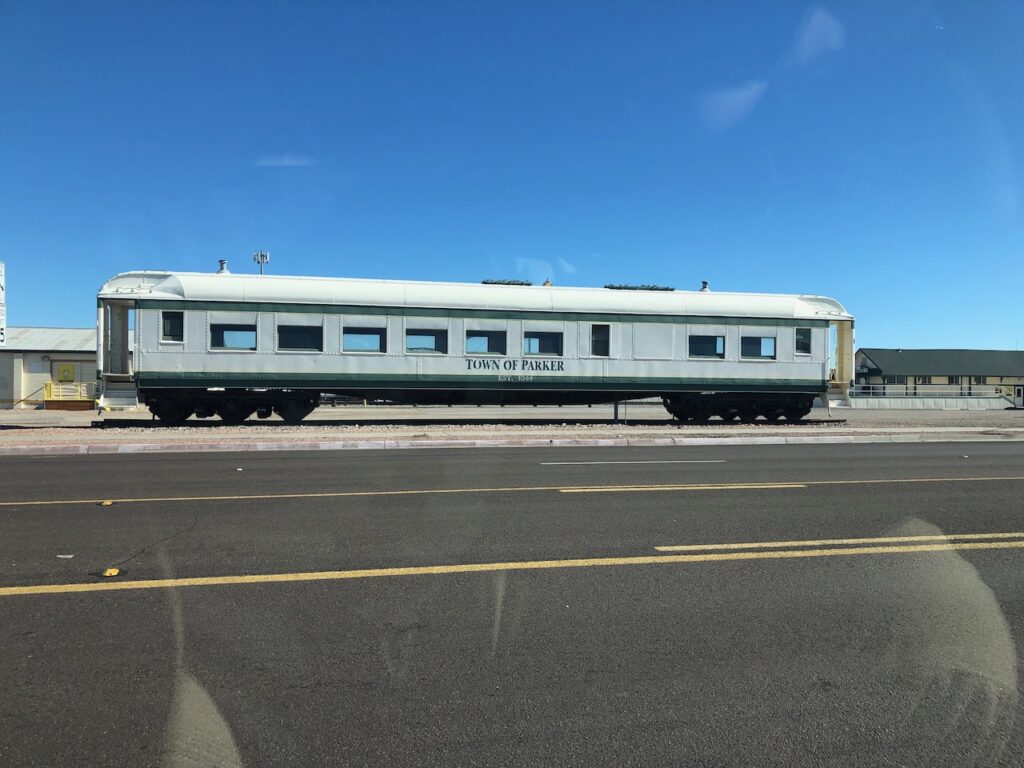 From the dam we continue in a SE direction, heading more into Arizona hoping to stop in the town of Parker, but there seems little of interest there so we continue onto a strange place called Quartzite. It's basically a huge community of budget accomodation, many trailers/RVs and some quirky shops including a Camel ride area. Kathy is keen to visit the Naked Mans Bookshop. There's no naked man present, but plenty of books in the most ramshackle bookshop I have ever seen.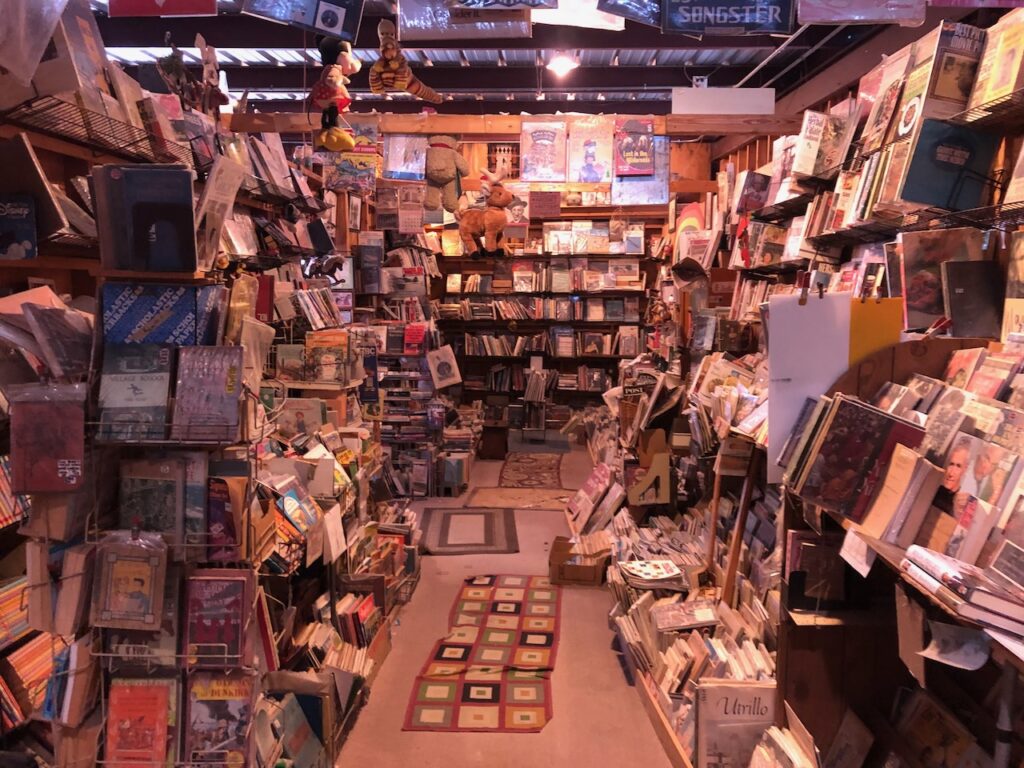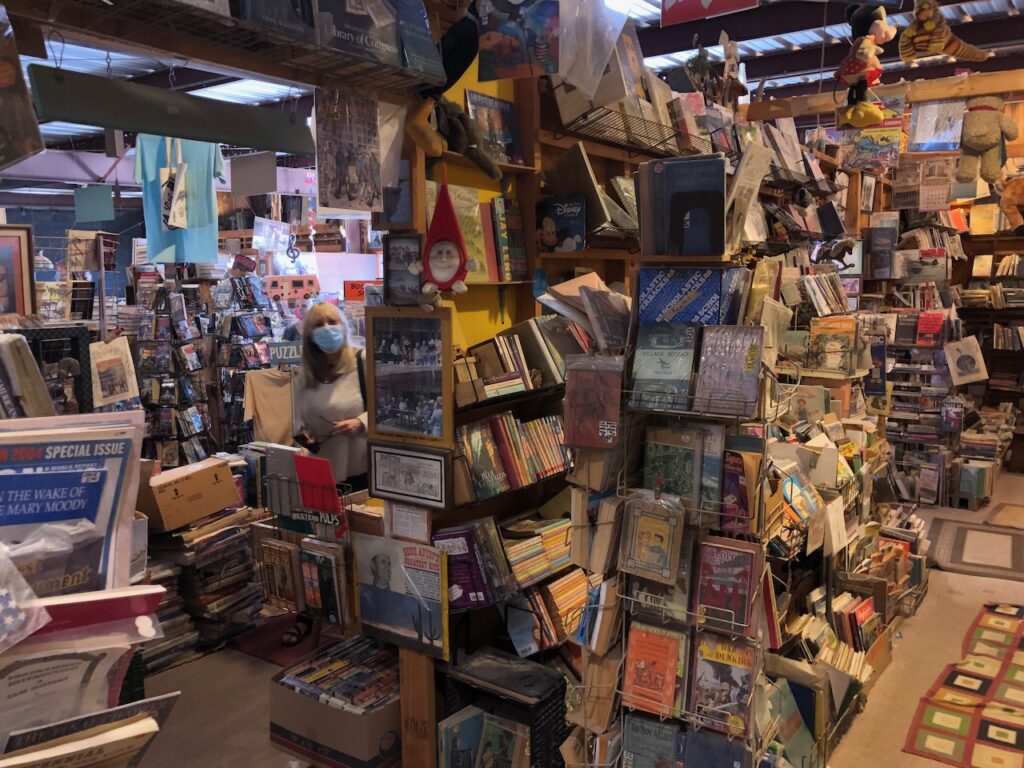 Onto Prescott, where we stop in a once fancy hotel, but now quite tired, that overlooks the town. I think this was once a frontier town, and its proudest boast is a row of pubs called Whisky Row. It dates back to the late 1800s which they are very proud of. I'm always amused as the last three apartments I owned in the UK all predate Whiskey Row. We dined that night in an Indian restaurant in town, but were a little disappointed in the quality and shocked at the prices. But then I think what is considered a cheap night out in England, might be a speciality in Prescott.
On Tuesday we had a lazy day wandering around the stores of Prescott and at sunset we visited a lovely lake just outside of town. Kathy also found an amazing new wholefood type supermarket 'Sprouts Farmers Market' real products, but not at Amazon's 'Wholefood' prices.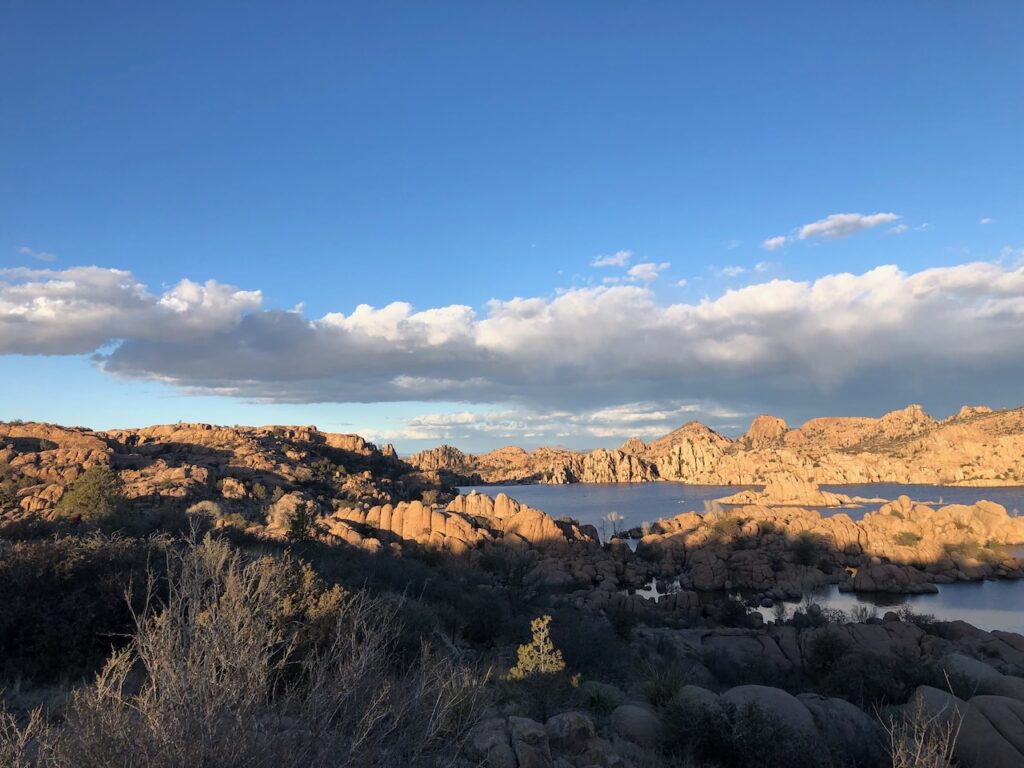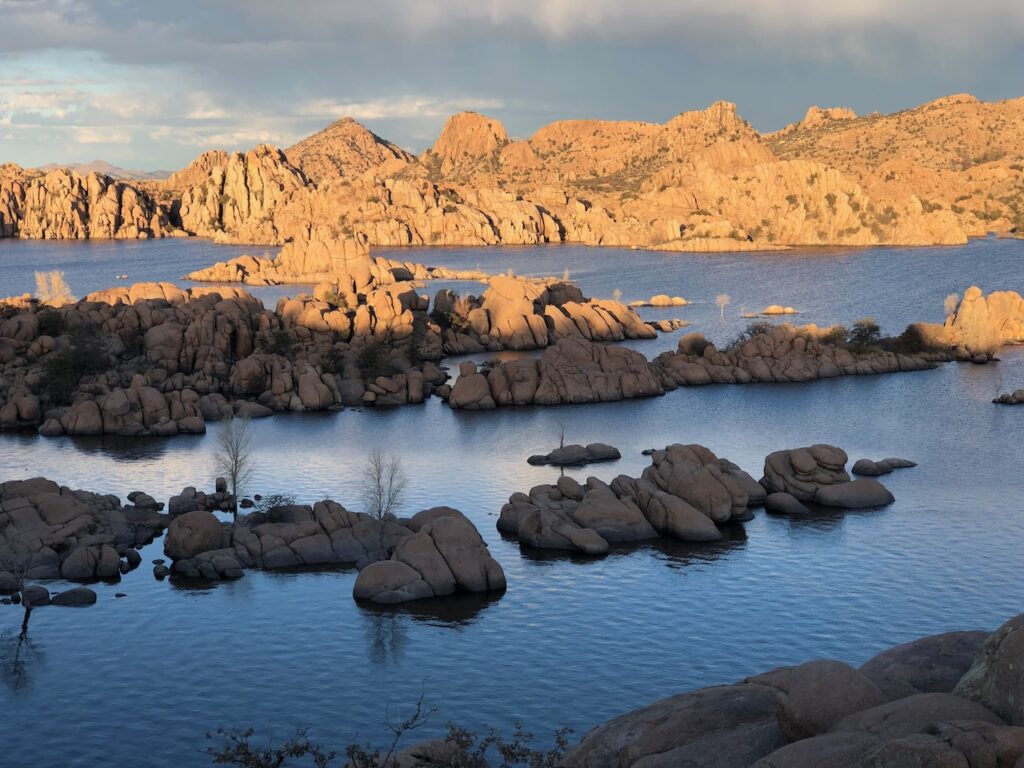 Wednesday/Thursday
We leave Prescott and drive back across the desert to Sedona. We passed through here at the start of our trip, it's a few hours north of Phoenix and it looked so pretty we said we would visit on our way back.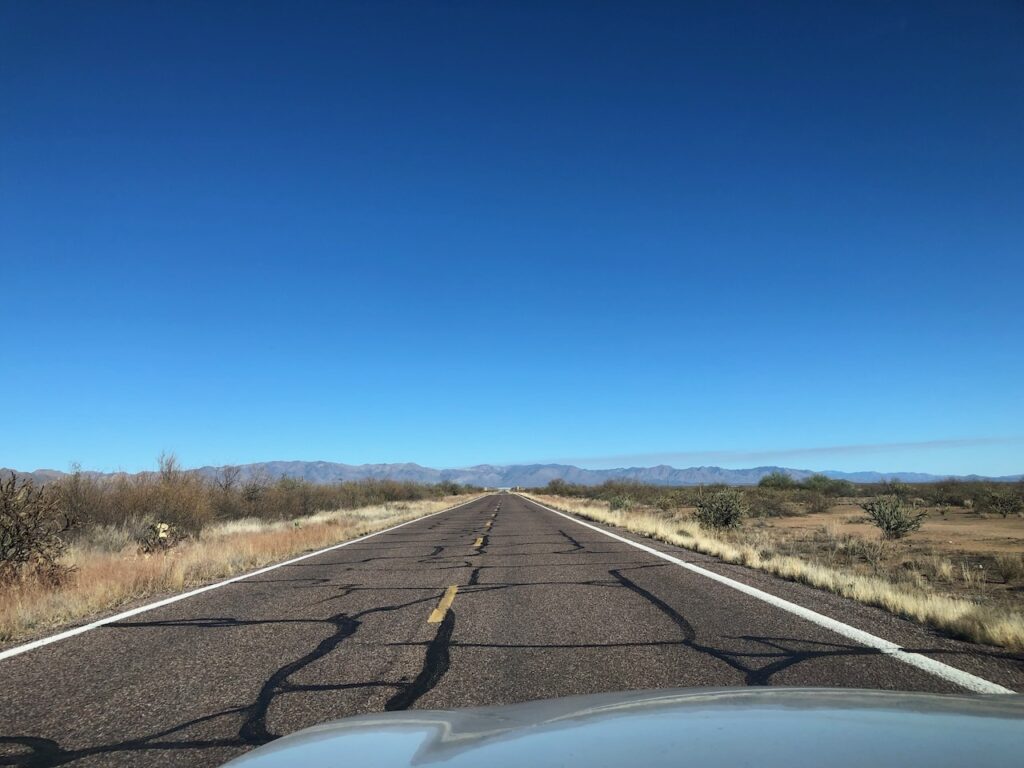 We stay in a resort style apartment with a lounge, bedroom, kitchen and dining area. Very comfortable, our own porch and washing machine, dishwasher etc. It's so nice we decide to extend it for another night but are told the price has doubled and that's for a much more basic apartment. Instead we find a similar deal at the golf resort a few miles down the road.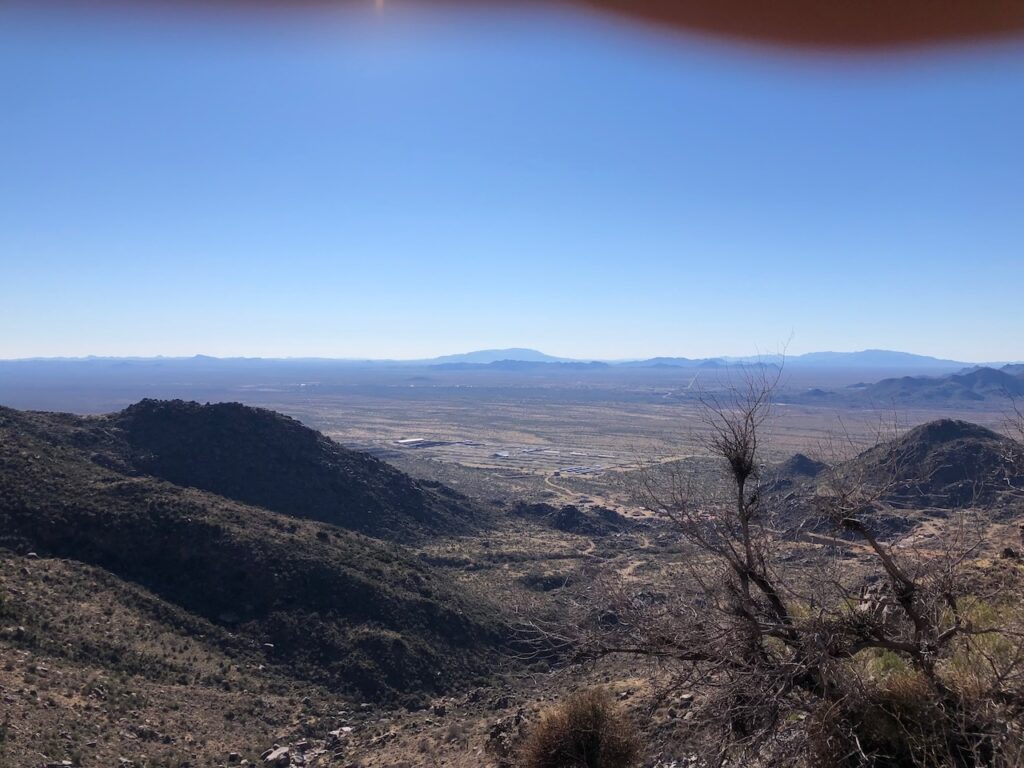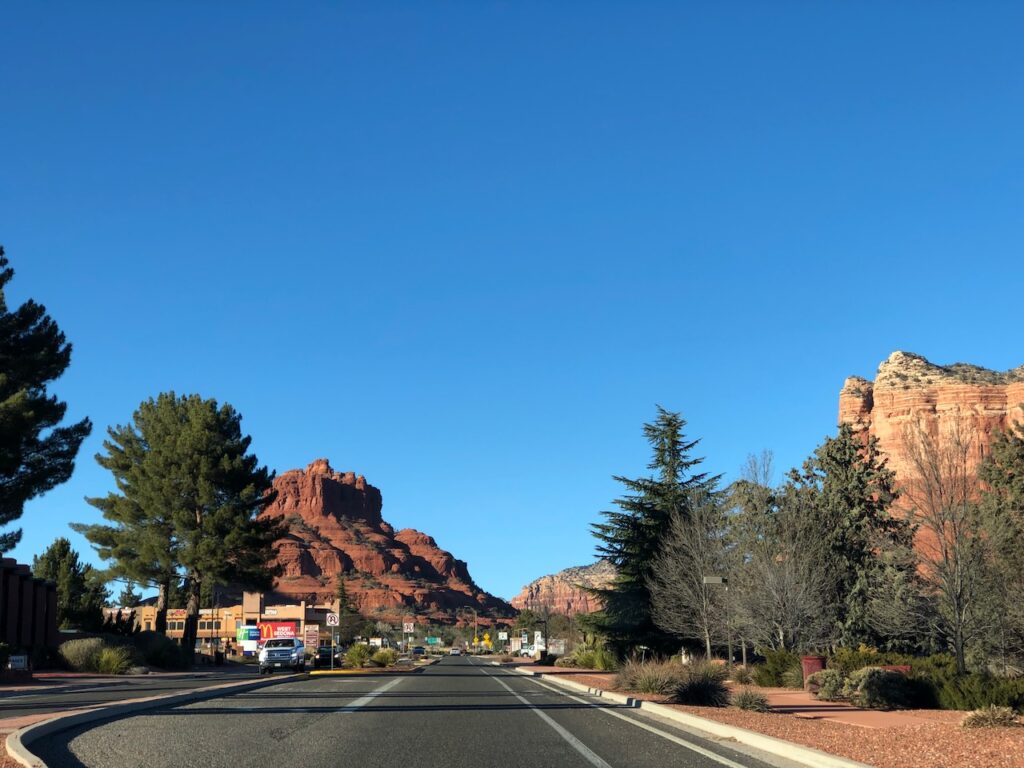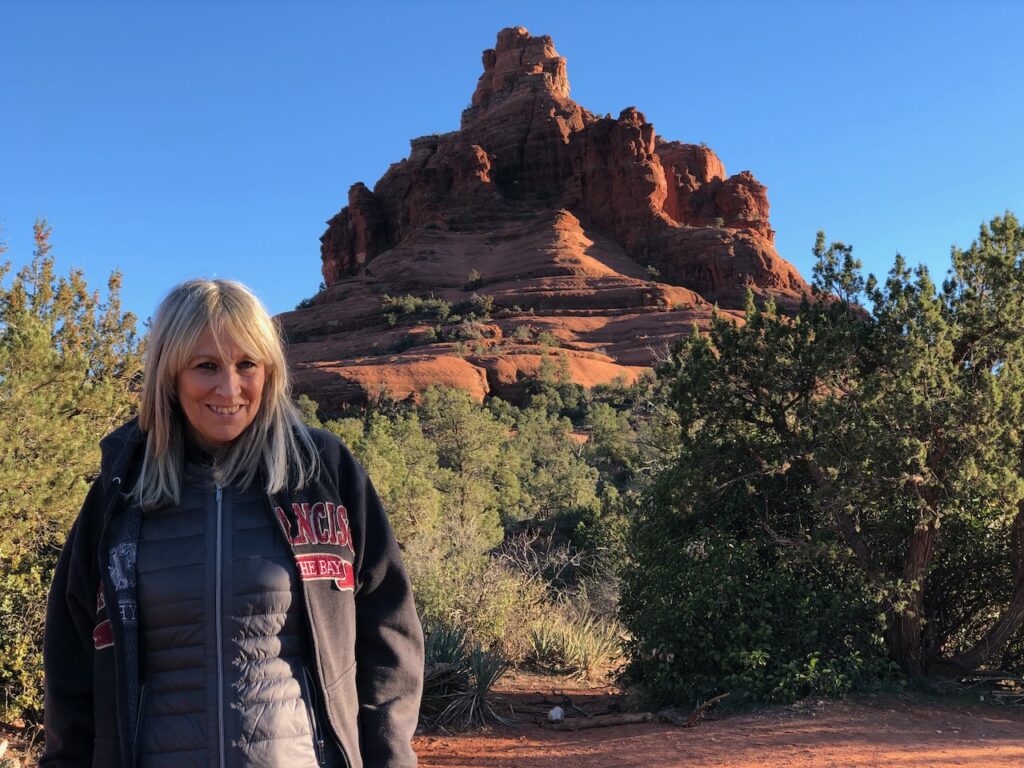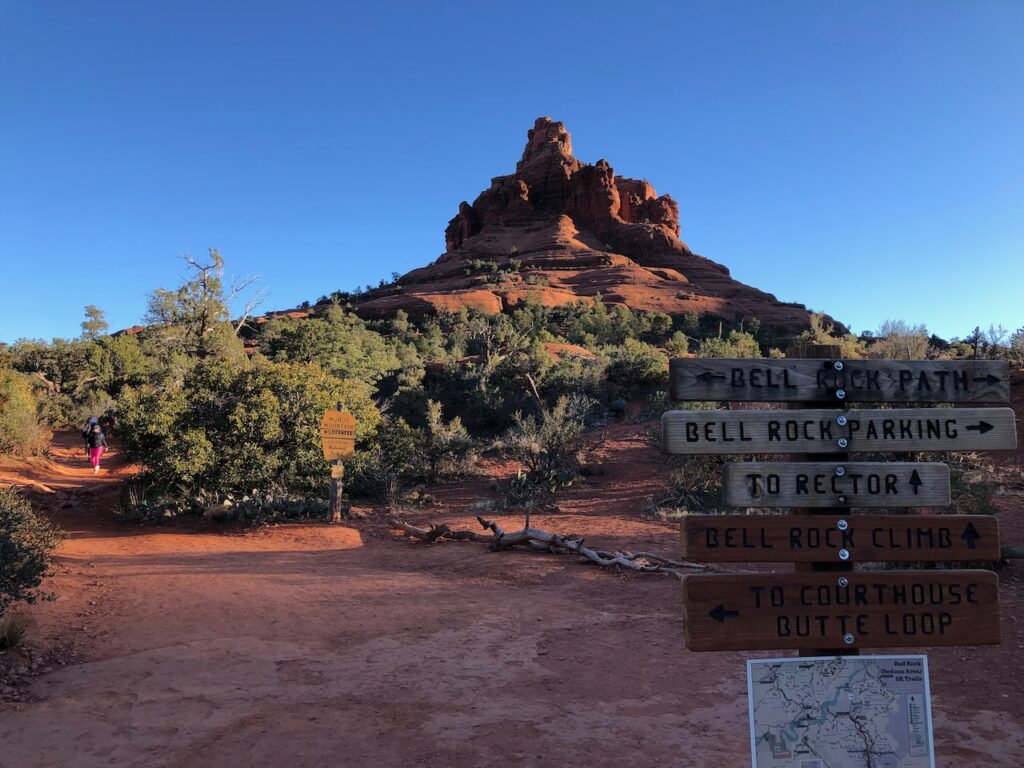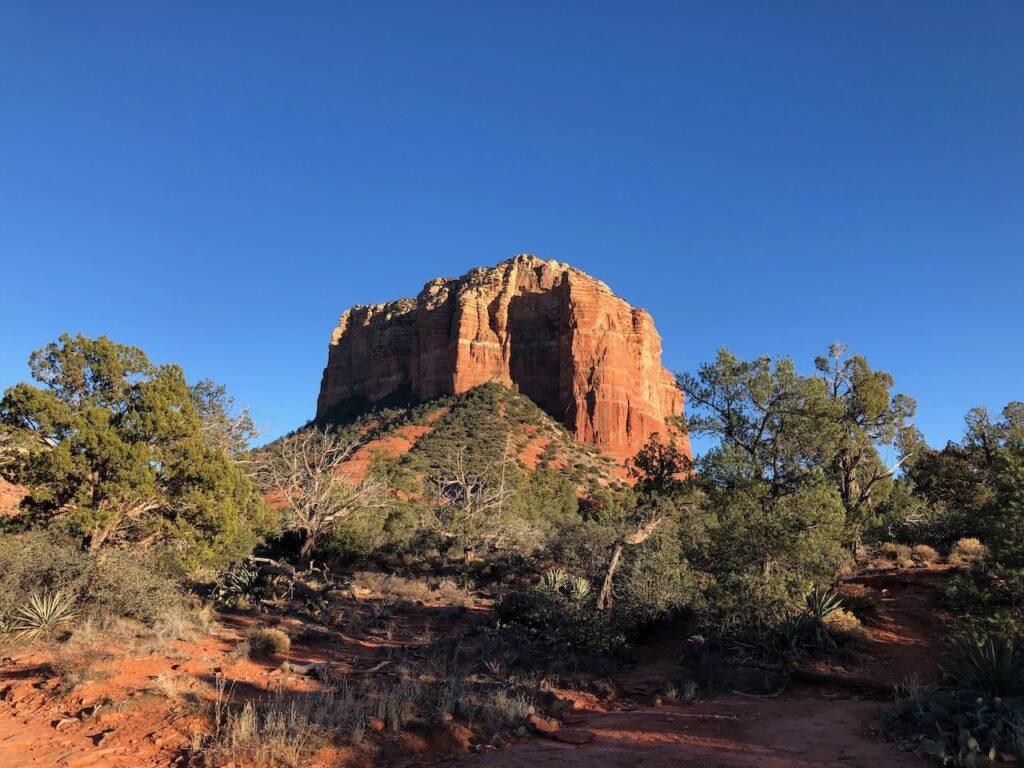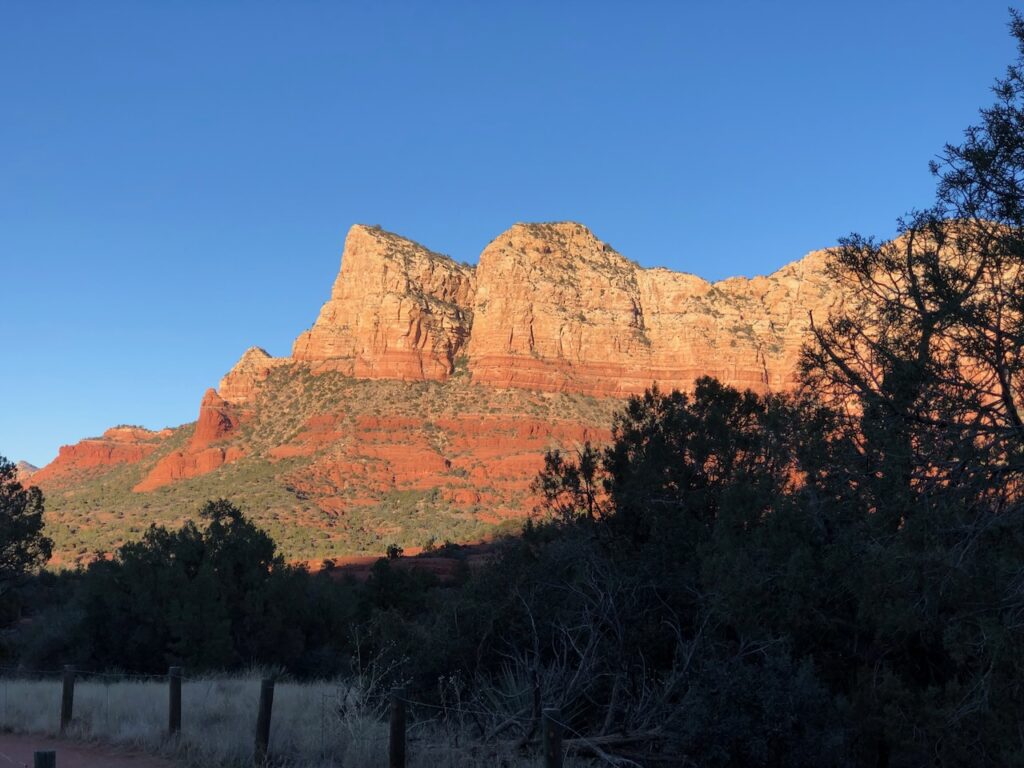 We visit Montezuma's castle, which is an old dwelling situated in the rock face near Sedona. It's very interesting to see how people lived in caves constructed quite high above the ground, the site was chosen due to the nearby location of a river and fertile land.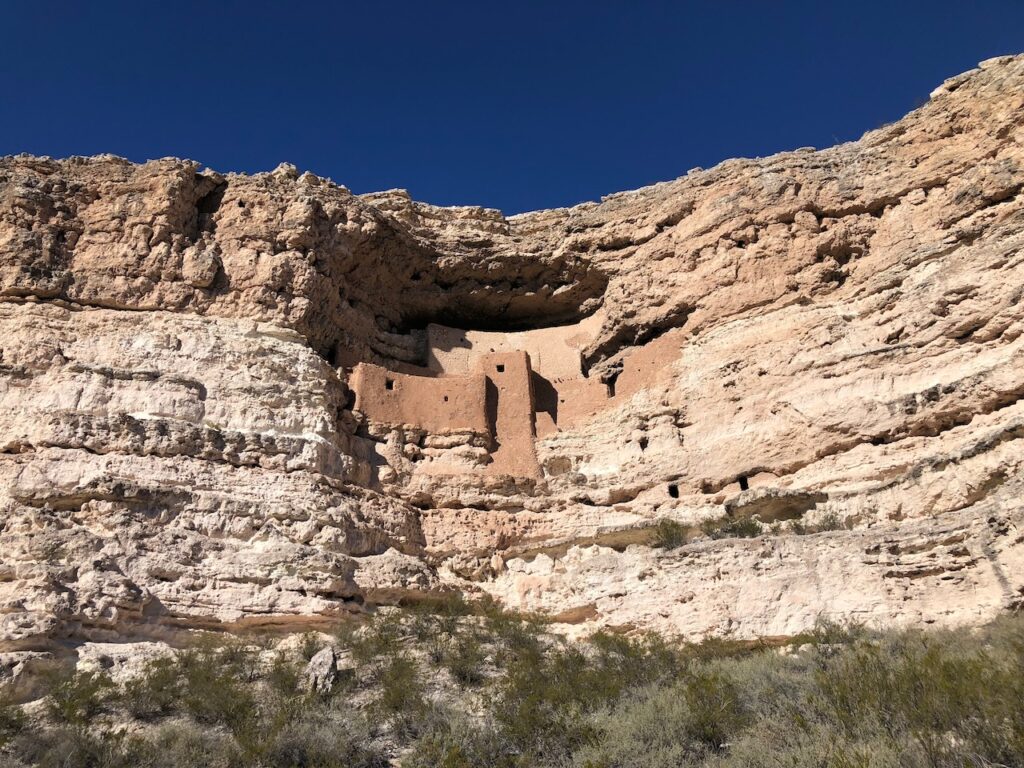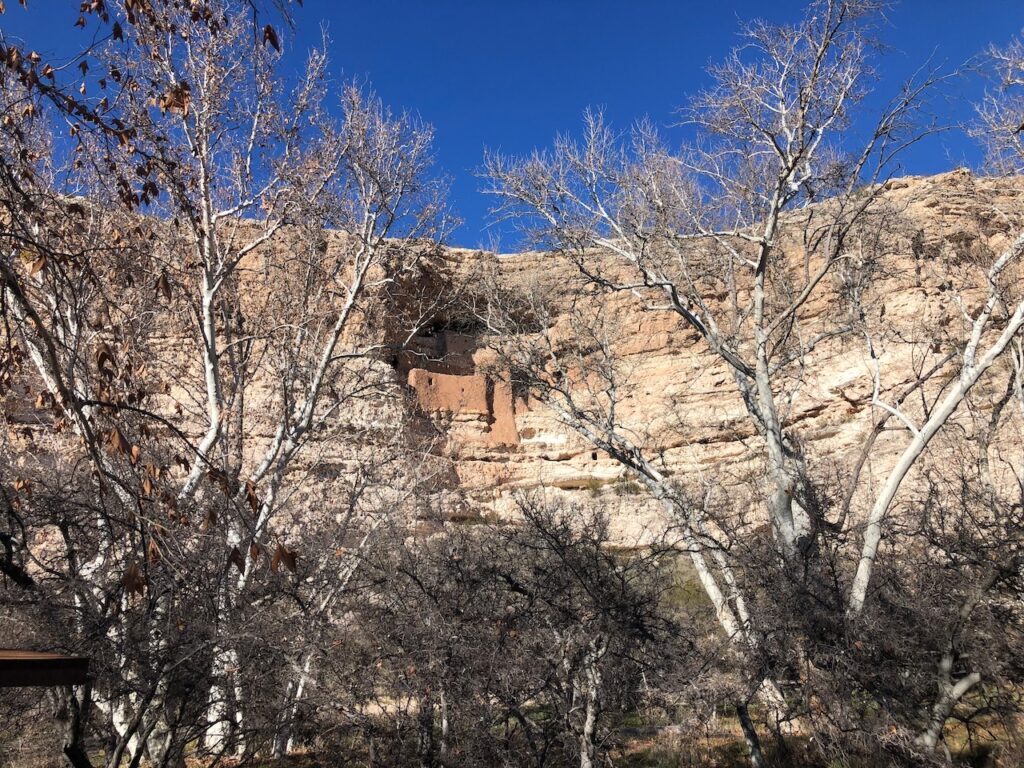 A little further along we visit Montezuma's well, a natural spring that was crucial here in times of drought.
Montezuma never actually visited this area and the names should really be changed as he had no connection at all.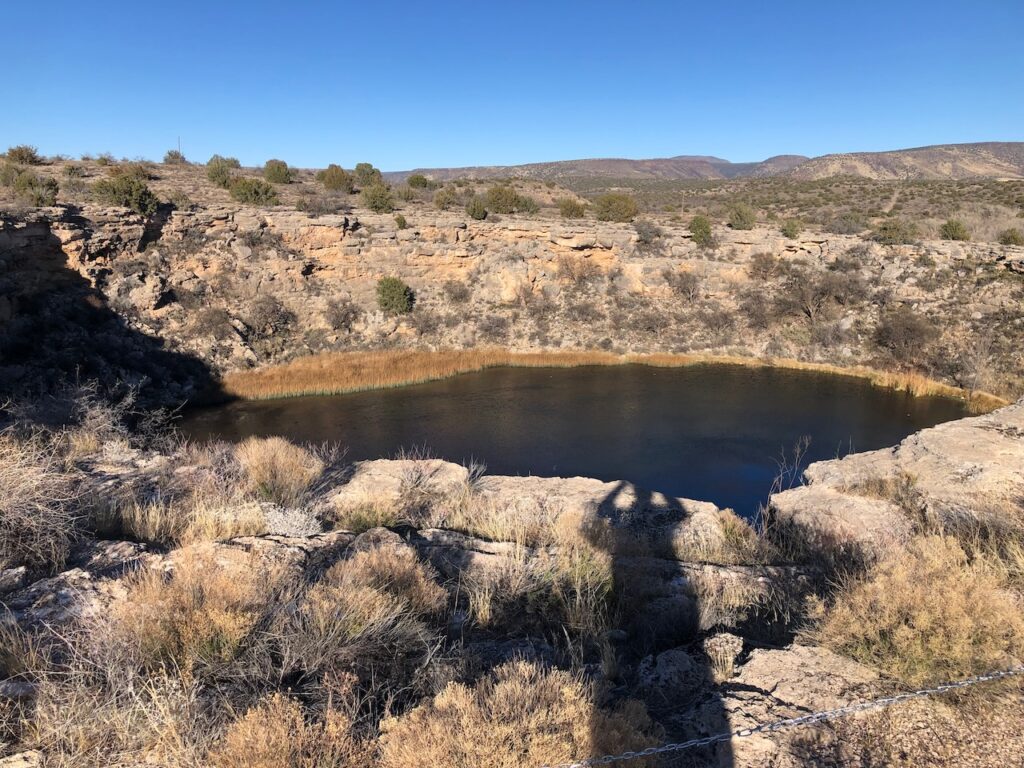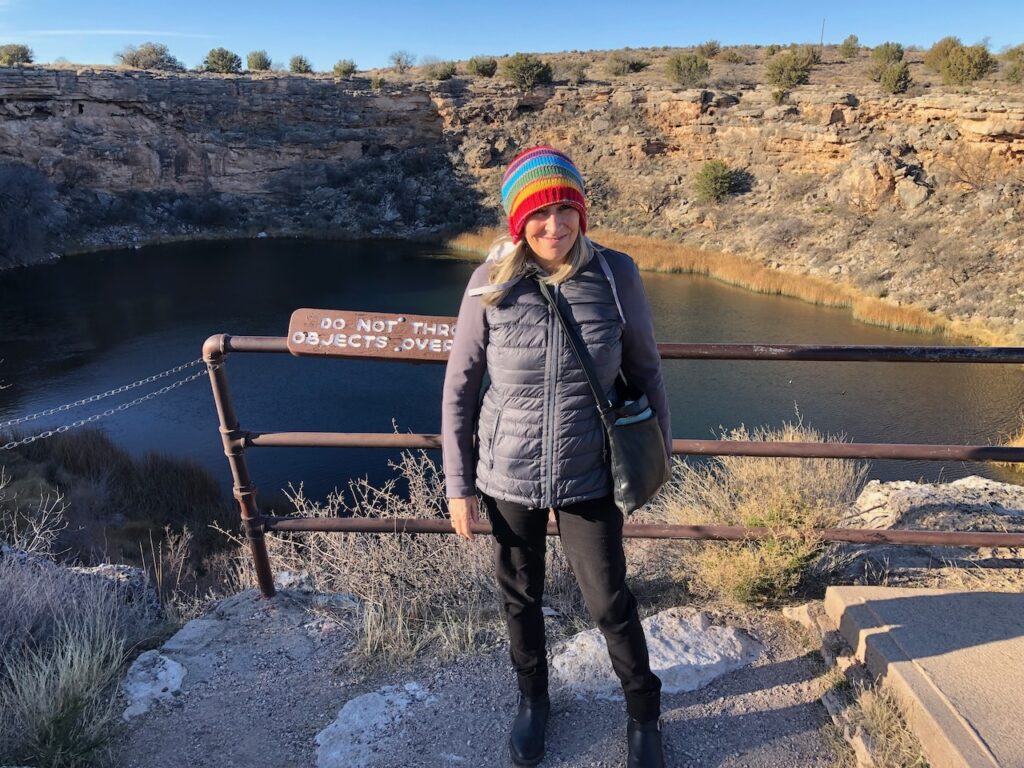 Not far from Sedona we visited an old US Army fort, the type that was in the movies where the 'goodies' would gallop too in order to escape the 'Indians' , A big gate in a high walled stockade would open, they would ride in and be saved. However as the museum at the fort pointed out, there were no trees in the desert to build such stockade walls, in fact it was just an open field with a few buildings. Still it did the job of protecting the new occupiers of the lands from raids by the indigenous peoples.
The museum had a lot of exhibits showing how difficult life was for the soldiers.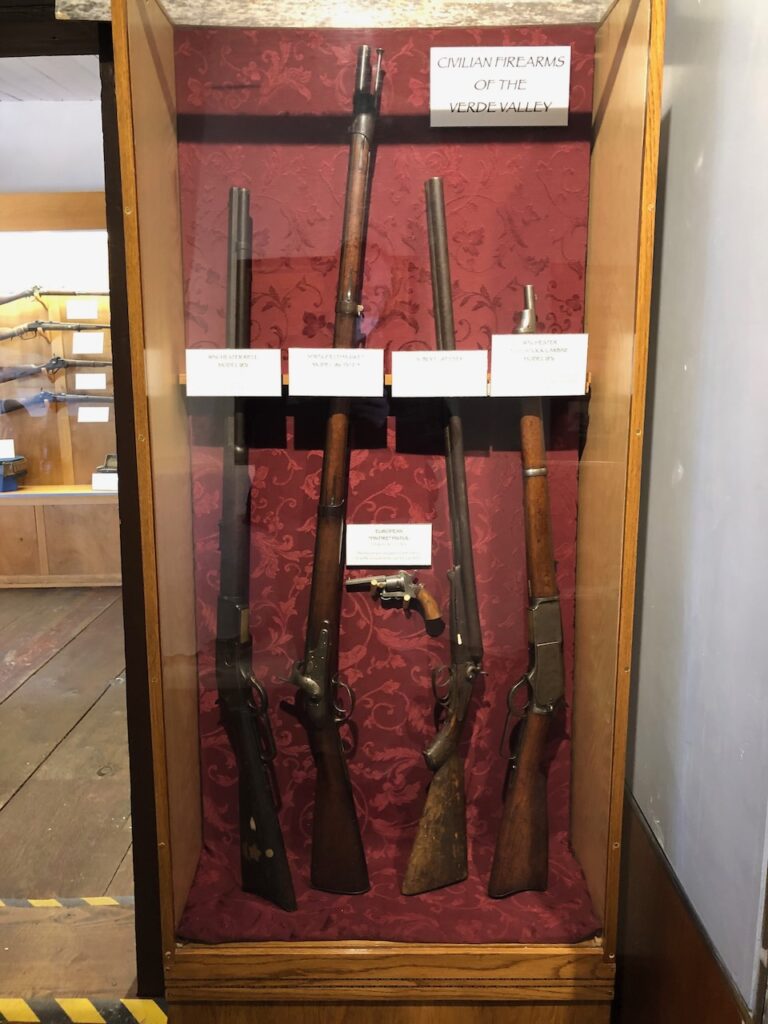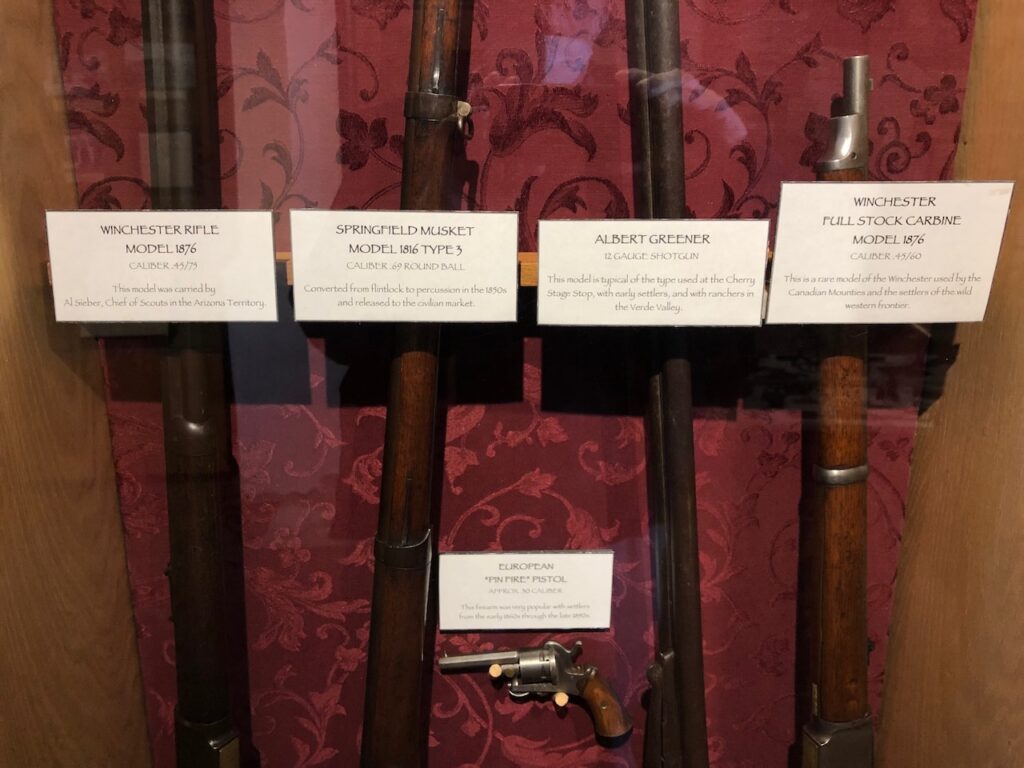 The next day we did a bit of sightseeing in the tourist shops of Sedona before driving off to Phoenix via Jerome.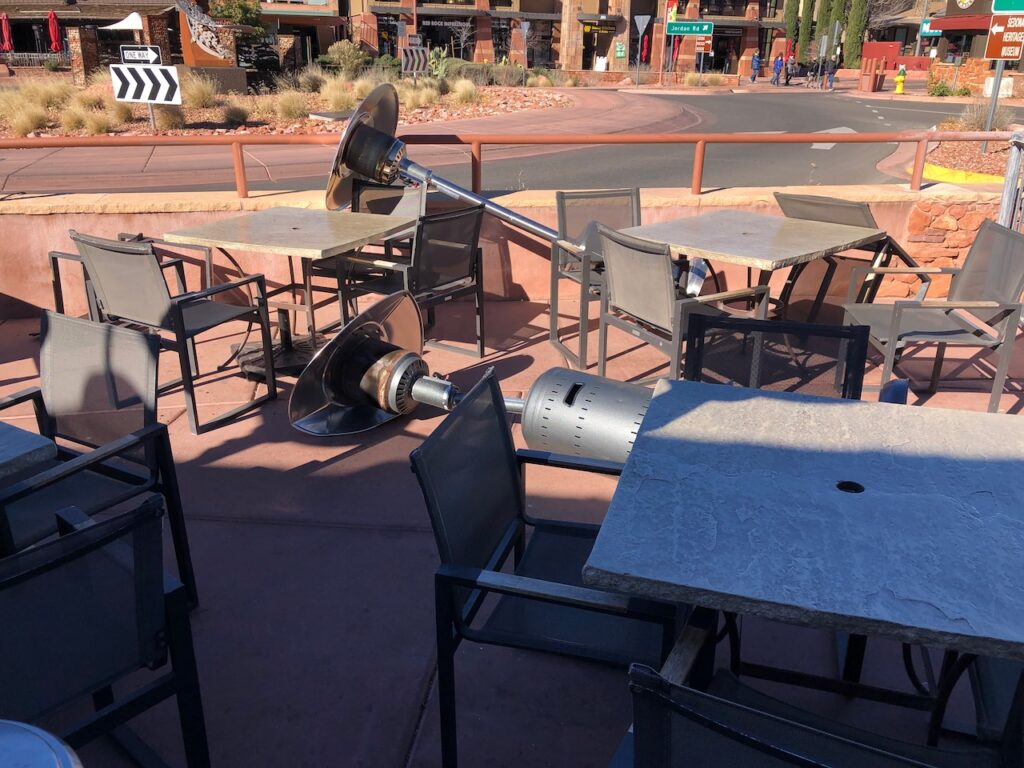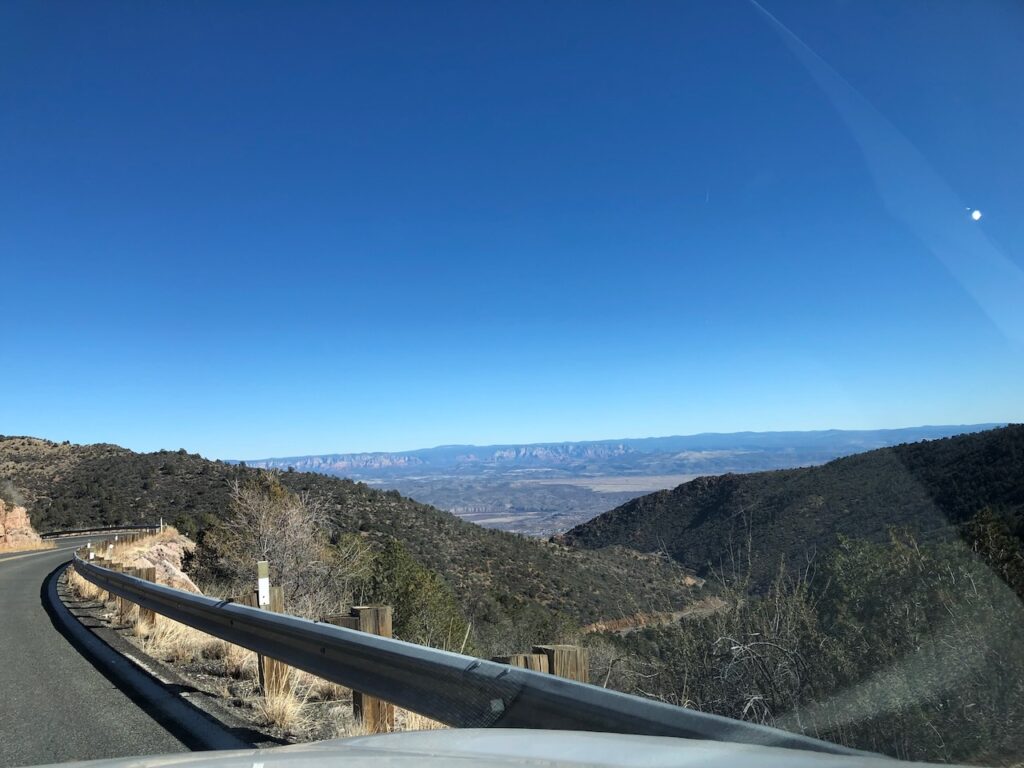 Jerome was added to the route for no reason other than to try a different road than we used at the start of the trip. It turned out to be one of the best stops we made. A delightful town that had gone from bust to boom, then back to bust and now was thriving as an artist / tourist hotspot in the area. Originally created to exploit the minerals in the area, mostly copper with some other precious metals, it had made a few men very rich. However it stopped production abruptly in 1953 and the population declined from some 15,000 to 50-100. It became a ghost town.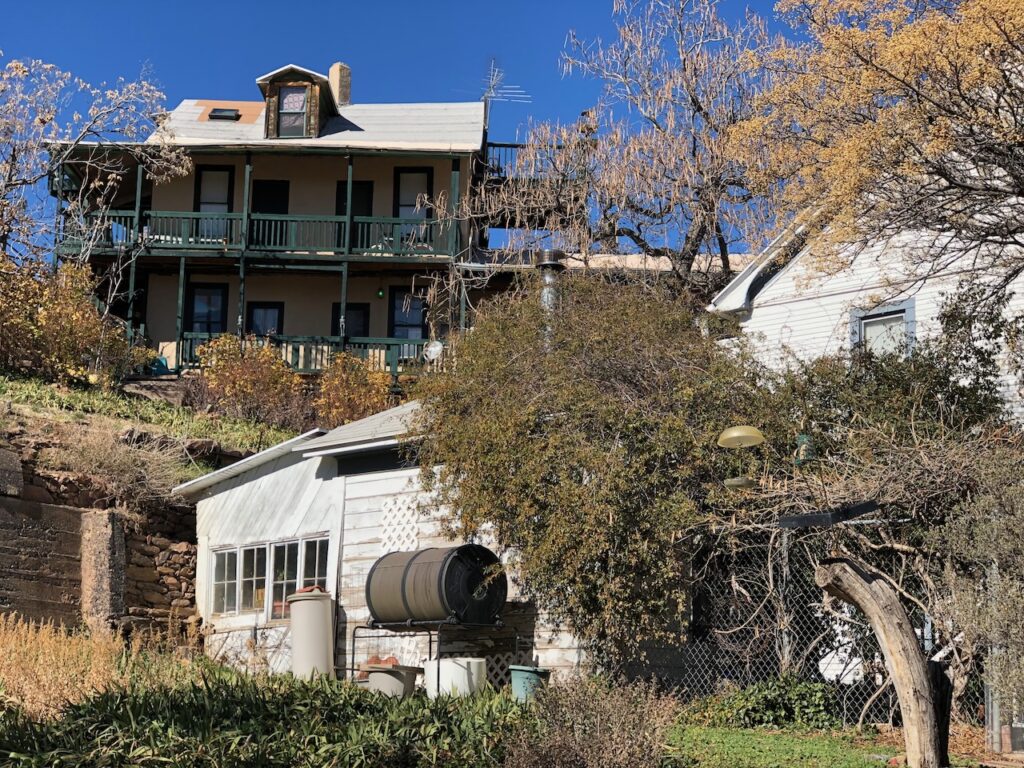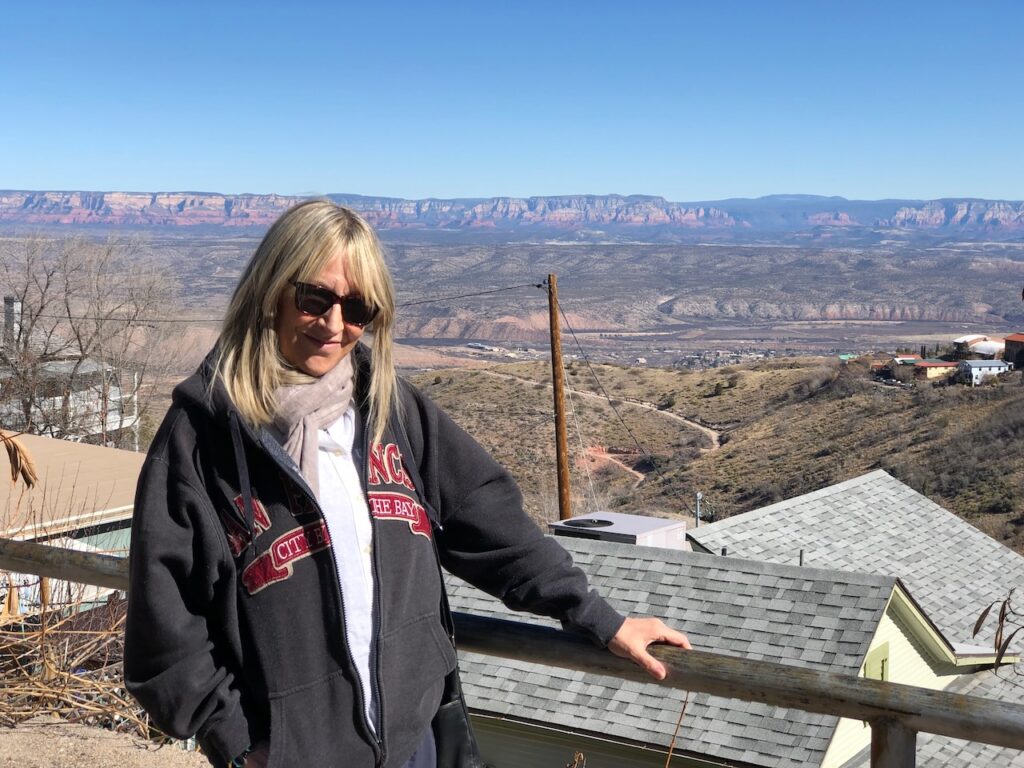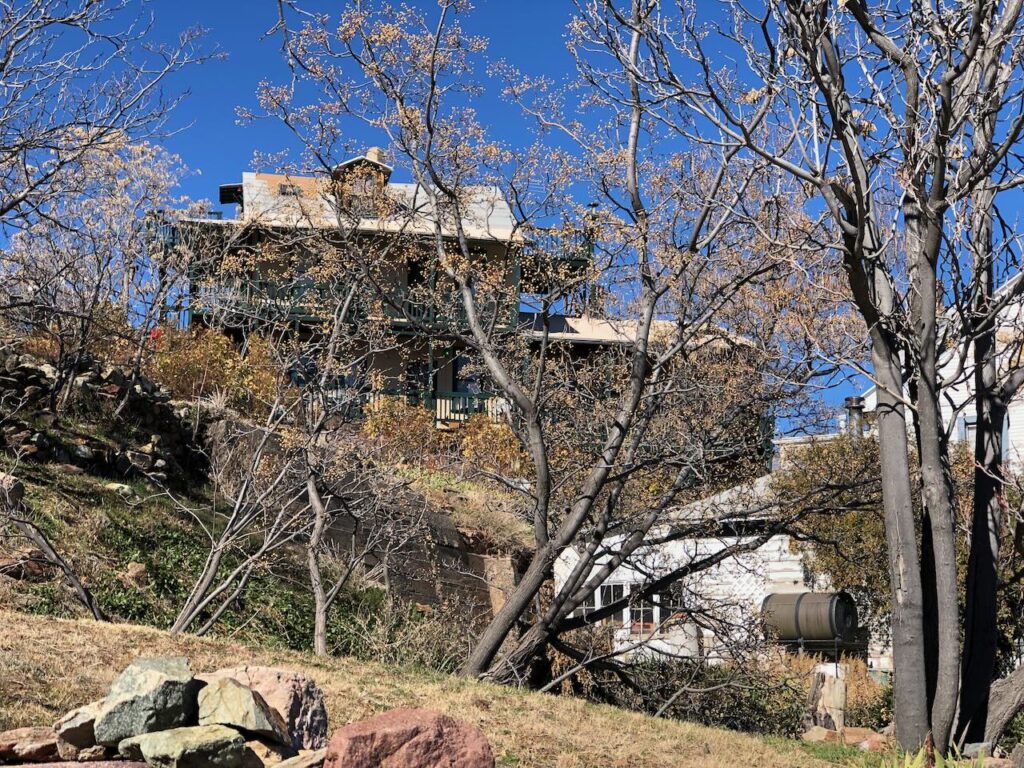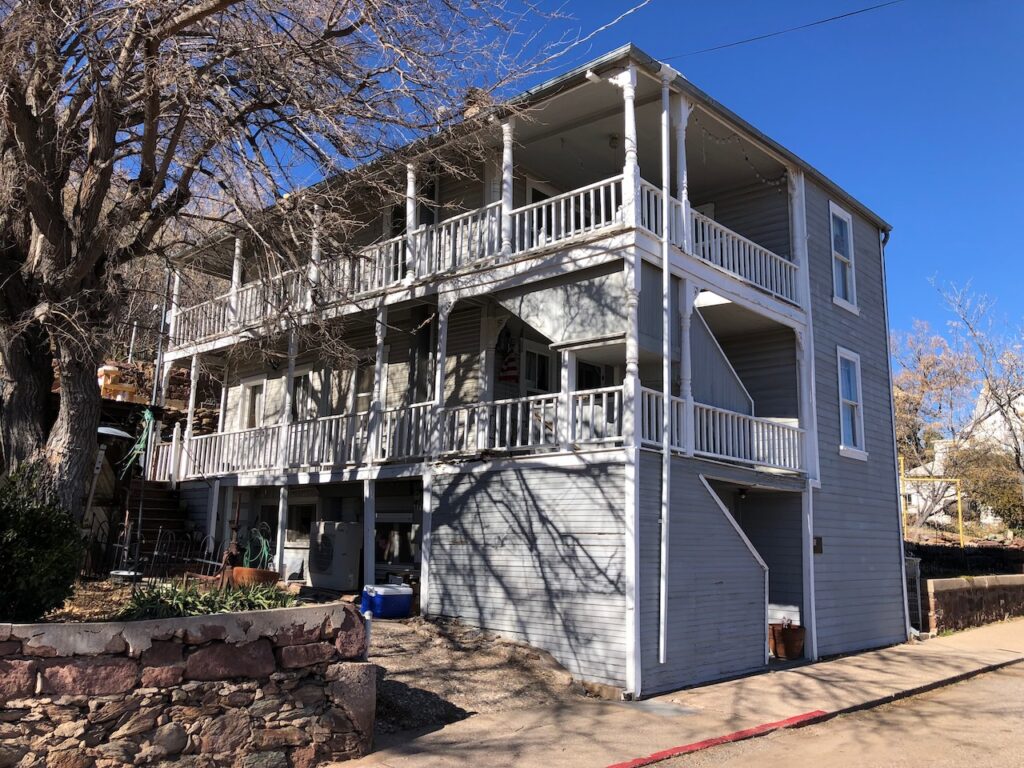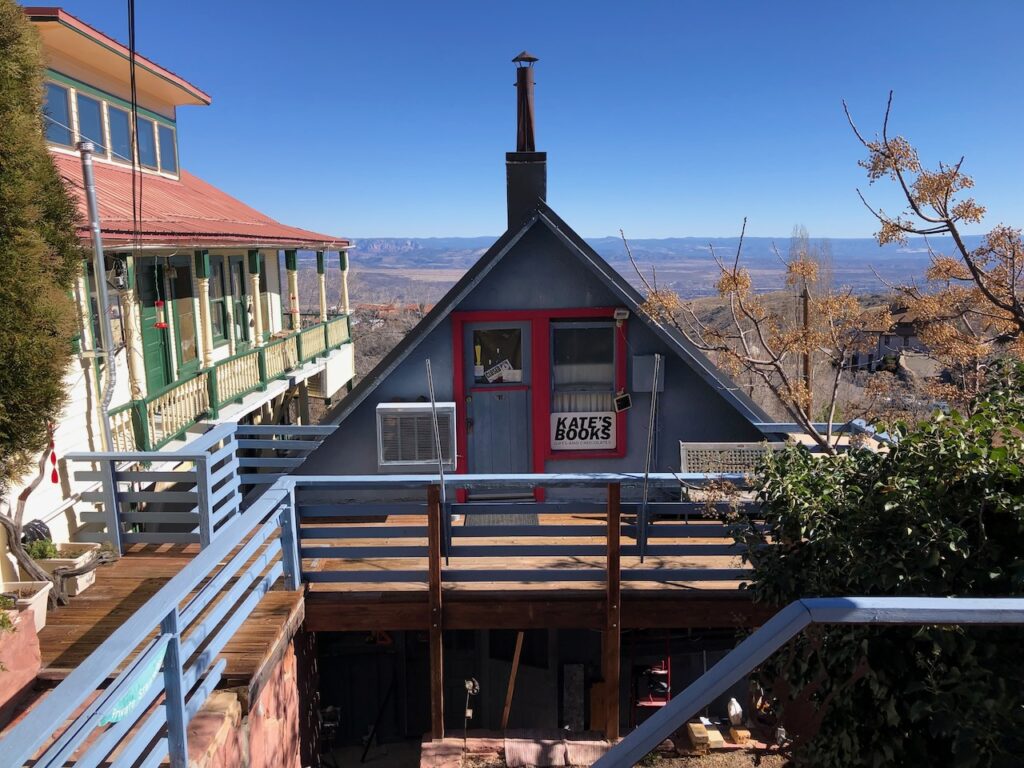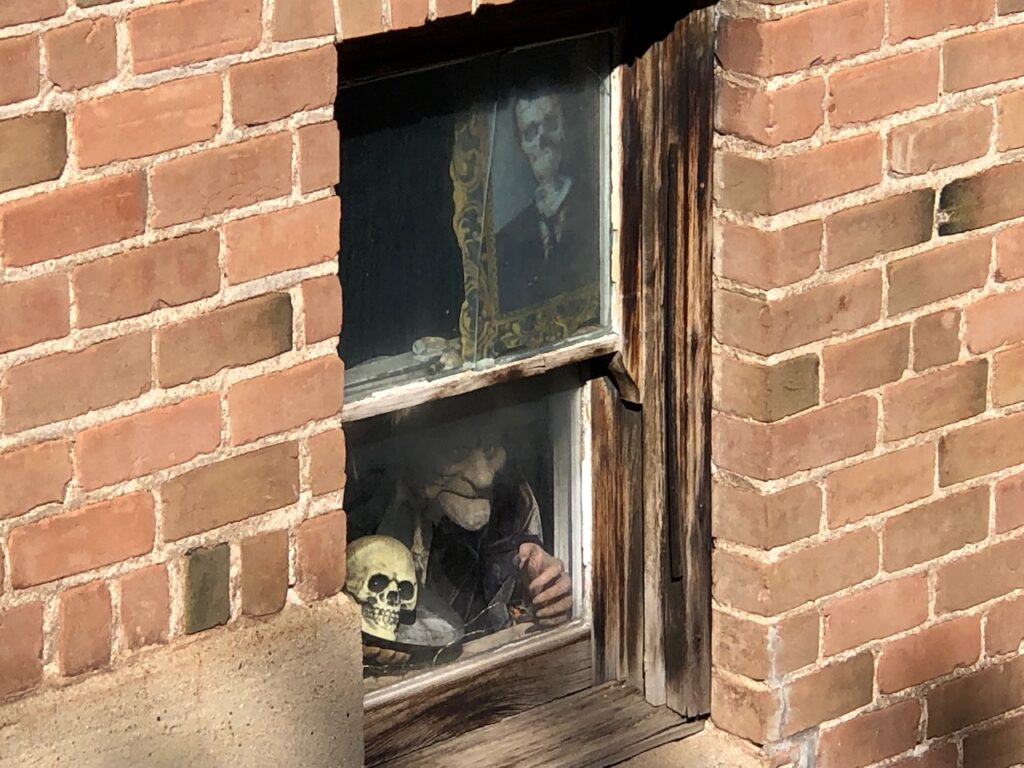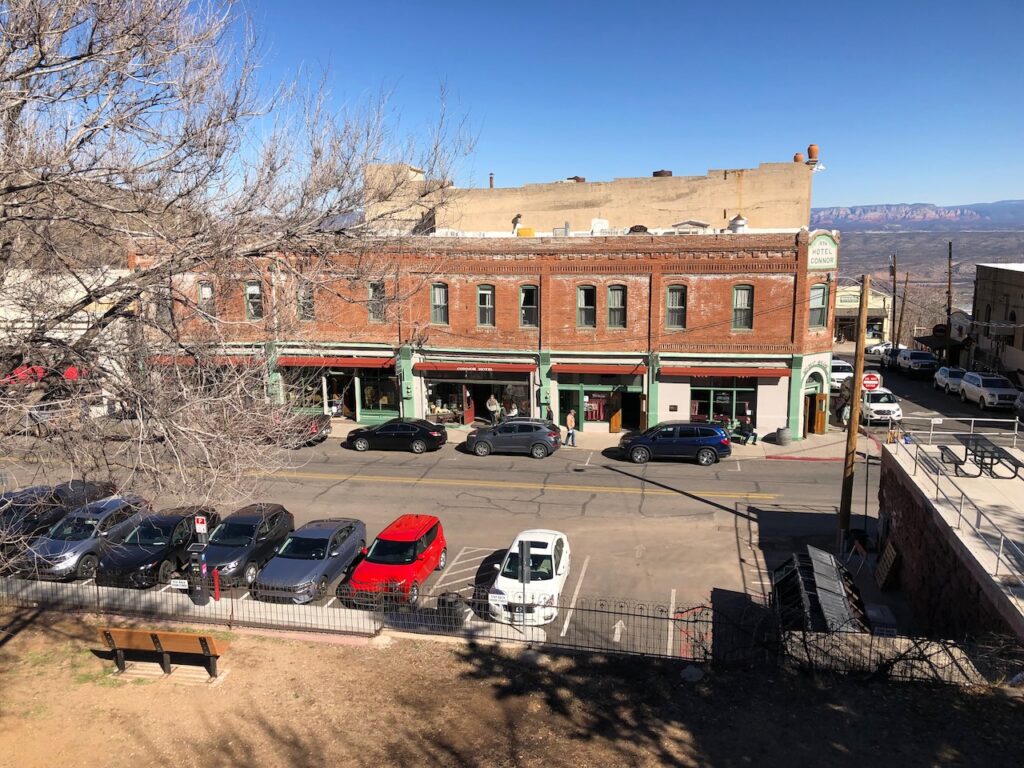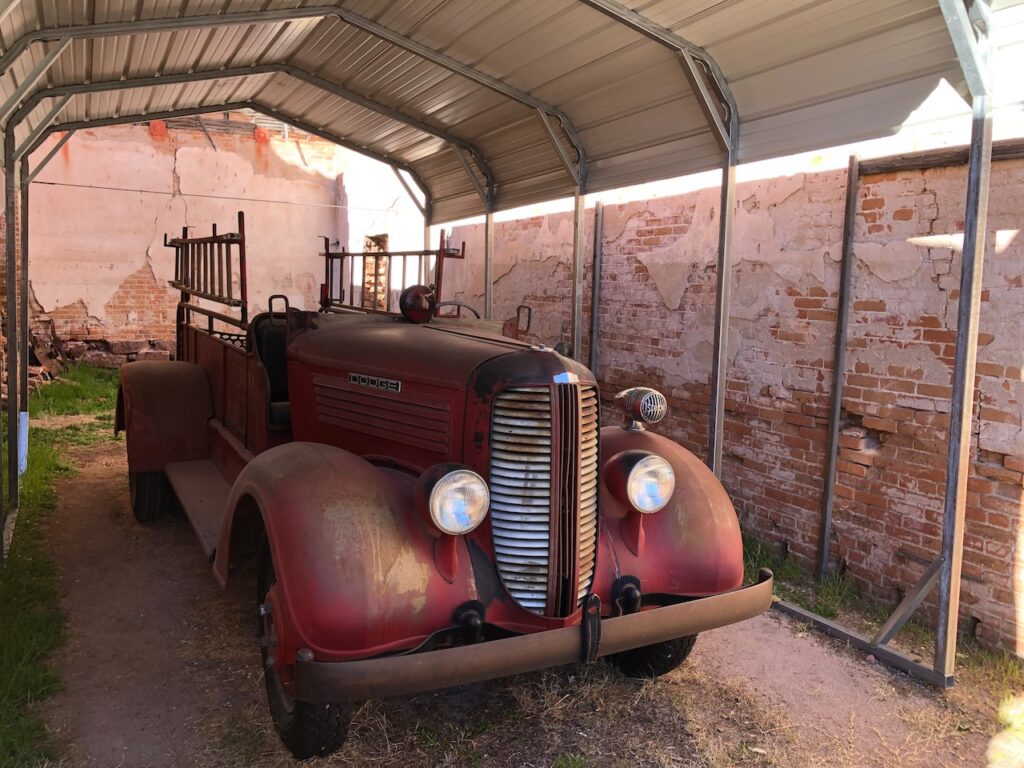 From Jerome it was a two hour drive back to Phoenix.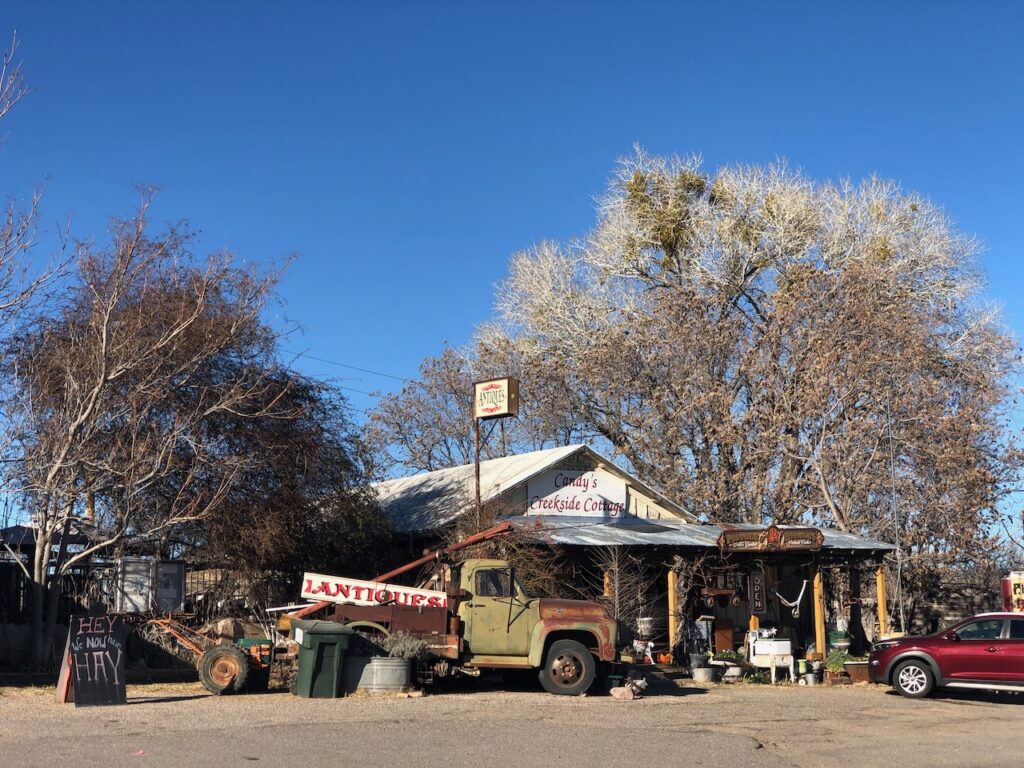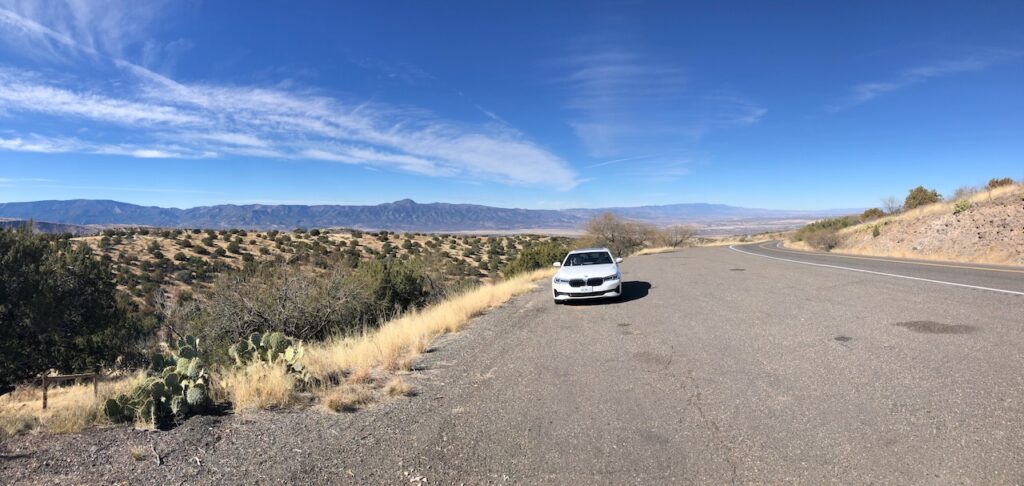 Our last stop before arriving in a cheap motel near the airport was to see the Roosevelt dam. This is a substantial dam on the Salt river, built to manage the river better and to resolve the frequent droughts there. From there I had planned to follow the river back toward Phoenix along a very scenic route, however the road had been closed, recent fires had stripped the foliage and subsequent rains had caused landslides. The authorities had decided to keep the road closed until the foliage grew back. I wonder if this is how we will first experience climate change, with roads and railways being closed more droughts, more fires, more floods and so on. I'm not sure pouring concrete is a viable way out.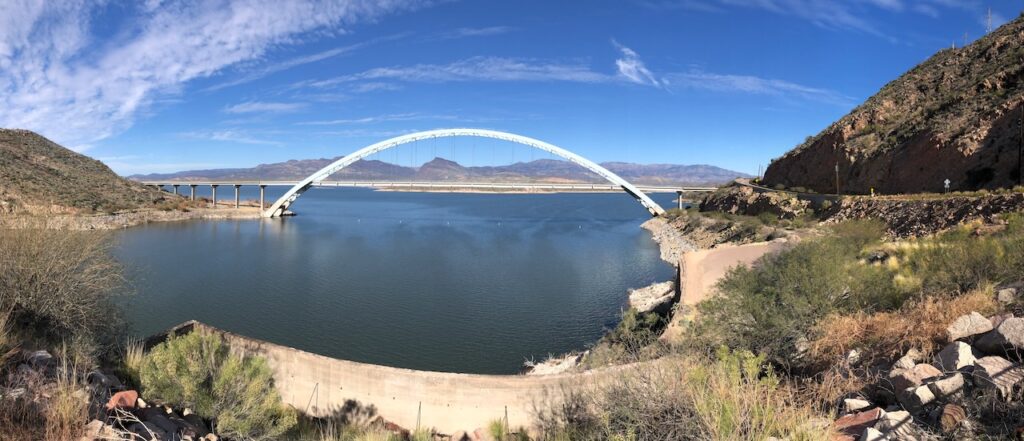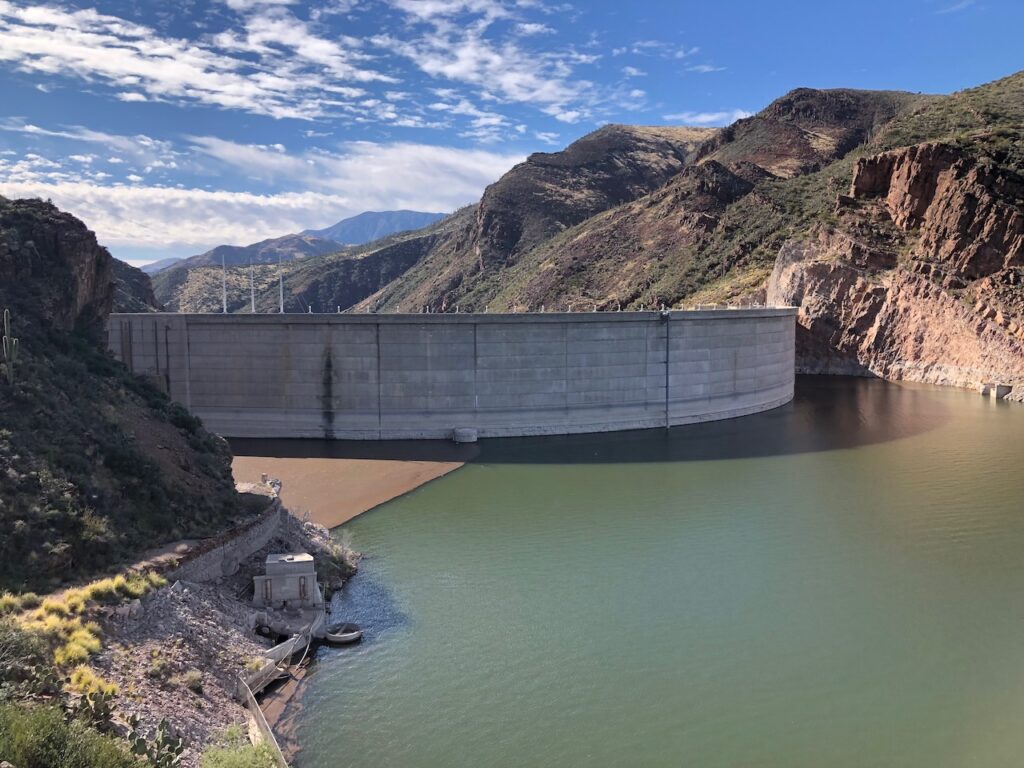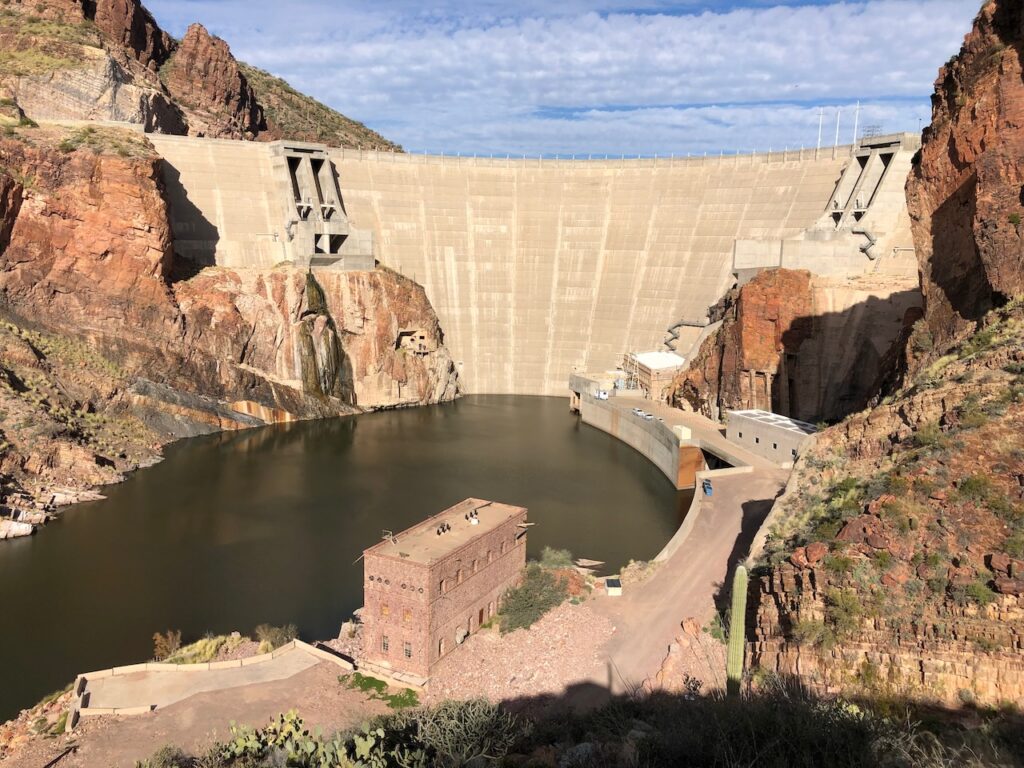 Sunday 30th Jan 2022
An early start and the car was returned, our bags checked in and we are off to Loreto. No Vaccines needed, no forms, just like it used to be. A new car awaited us at Loreto Airport and we drove down to the Boat at Marina Puerto Escondido.
We had been warned by Dirk, our German friend that an Osprey had made the boat its home and we would have some cleaning to do. I hadn't quite appreciated how much until I saw that we now had a white dinghy, not a blue one!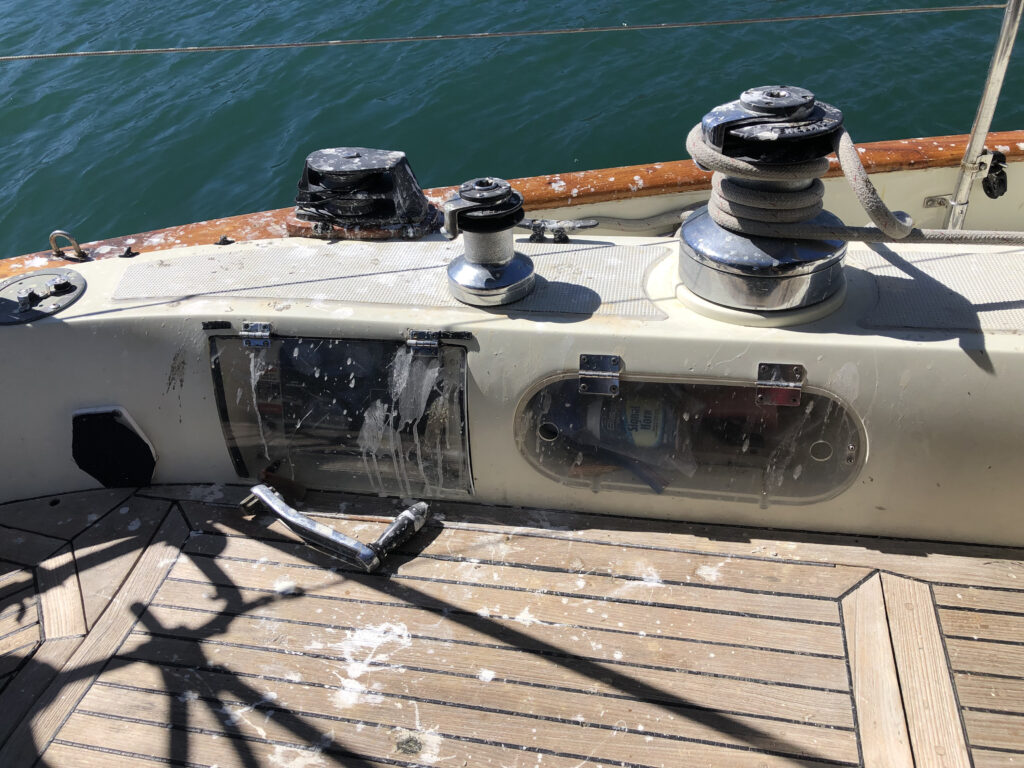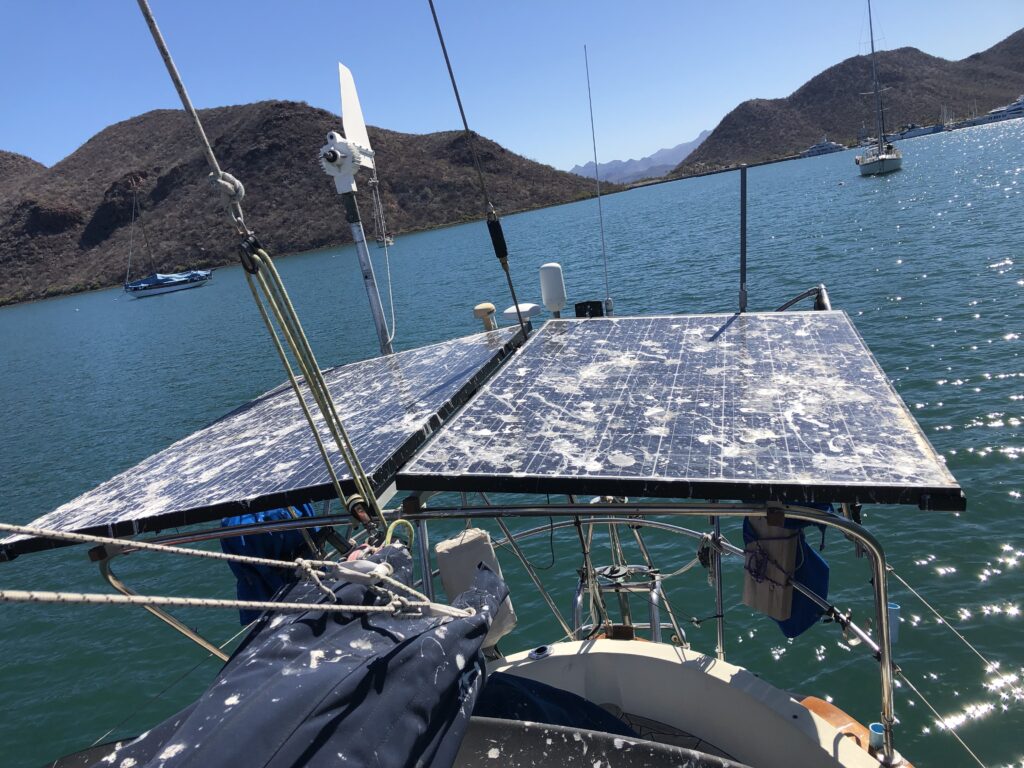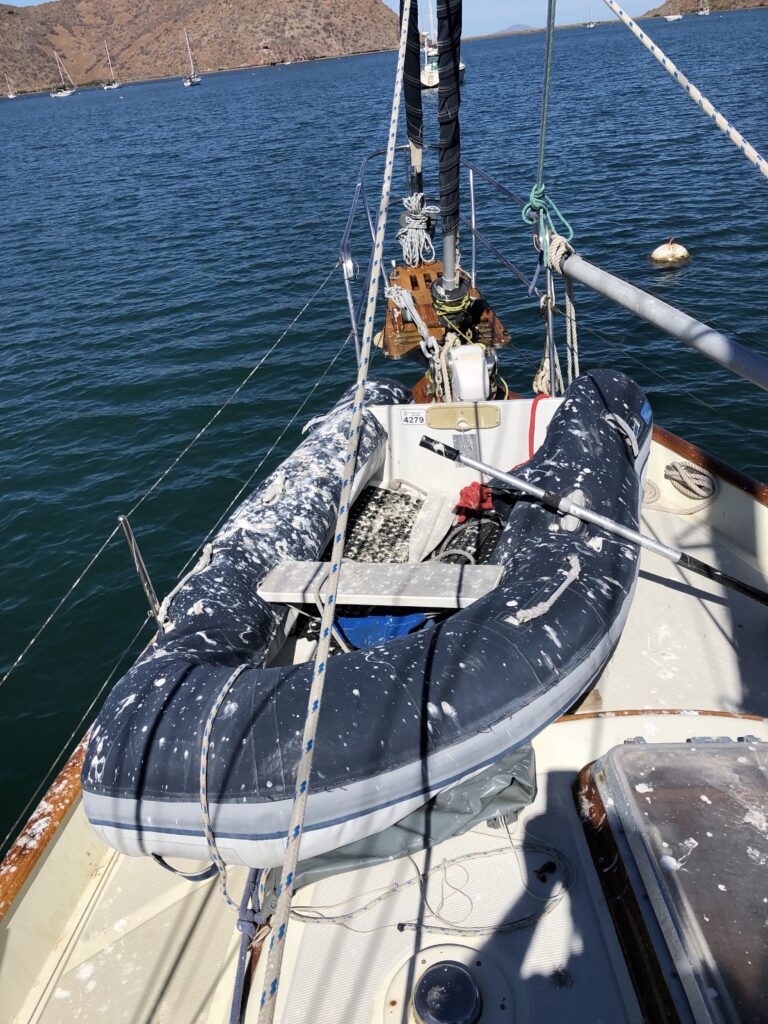 In climbing over the pushpit rails to clean the solar panels I managed to lean on the WiFi antenna and snapped it off at the N connecter. A bit of a pain as this is not something easily fixed, at least not by me. I did fix it on my second attempt but I think my first fix may have blown up the transmitter stage and so it's now a bin job. Thankfully Dirk had a spare one and has loaned it to me until we meet up in La Paz in a couple of weeks time. I now need to find a replacement unit.
Consequently my boat data wasnt uploaded, and as part of the fix, some data was lost. But if you are interested, I have a new page that shows the wind the boat is seeing here on the mooring buoy along with todays and three days worth of battery voltage statistics.
As Zuk would know, it's amazing what raw data can tell you, after sunrise you can see the battery voltage increasing steadily until the batteries have reach the absorption stage, however there's big dips in voltage during the morning. This is the point when the toaster is running, so from this you can determine how long we stay in bed each day!
Check out the link above Ship's Vitals
The boat is quite clean now, the dinghy retstored to its original colour and the engine ran for an hour without issue. We are just chilling here in the bay, chilling being the appropriate word for once the sun sets. Next week we will have a day or two at the Coronados Islands before we head south to Marina La Paz.
Paul Collister