Monday 20th July 2020
The headache is still there, I had a long lie in. Later I looked for the comet, but nothing could be seen due to poor visibility just above the horizon.
Tuesday
Headache going, another long lie in. Looked for Comet, saw it and took a picture of it over the Magote just after the sunset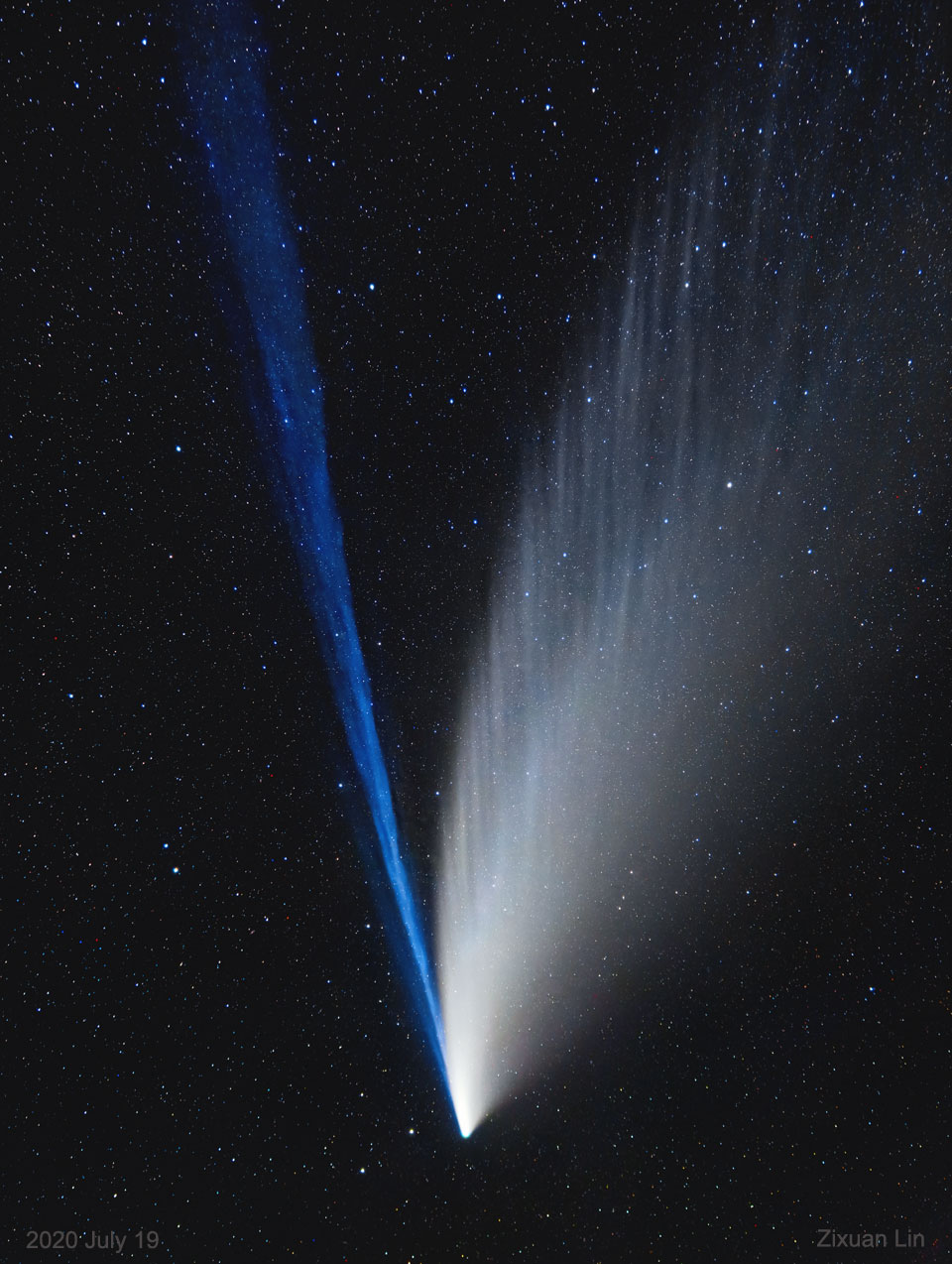 Unfortunately it didn't come out so I have used one taken by
Zixuan Lin from China, taken in the Gobi Desert, I think he had a better setup than my iPhone. Thanks also to the NASA Astronomy picture of the day site.
Thursday:
I took a trip over to the Magote and came across a guy dragging his dinghy along the shore through the mangroves. I popped over to find he had problems with his engine. I offered a tow, his dog, that was perched on his bow, barking at me like I was an unwanted intruder, didn't seem to understand the etiquette of boat rescue. No sooner had we started towing, than I ran out of petrol. I had planned to top up at the beach. A quick refill from my fuel can and we were back into rescue mode. I towed him a kilometre or so back to his boat, he told me he had lived there at anchor on his boat for the last 15 years! On the way to his yacht we were joined by three dolphins swimming alongside. After a swim at the magote I headed back and pulled the dinghy out, I was quite shocked to see the extent of 10 days of growth.

Friday:
I set about cleaning the dinghy, quite a job. My first scrubbing got rid of most of the barnacles but left the crusty sharp bits so the hull was quite dangerous, you would certainly be bleeding if you ran your hand along the bottom..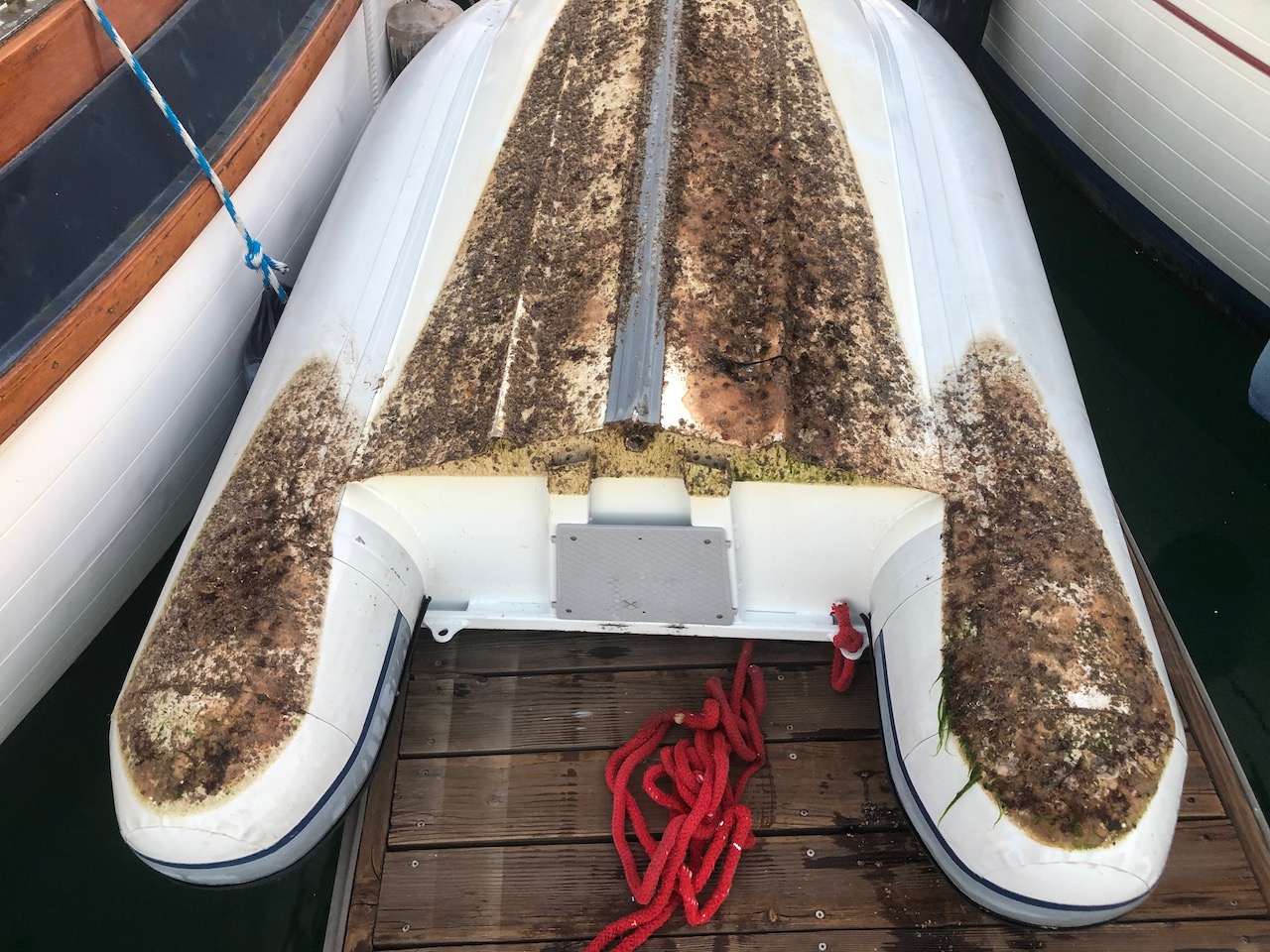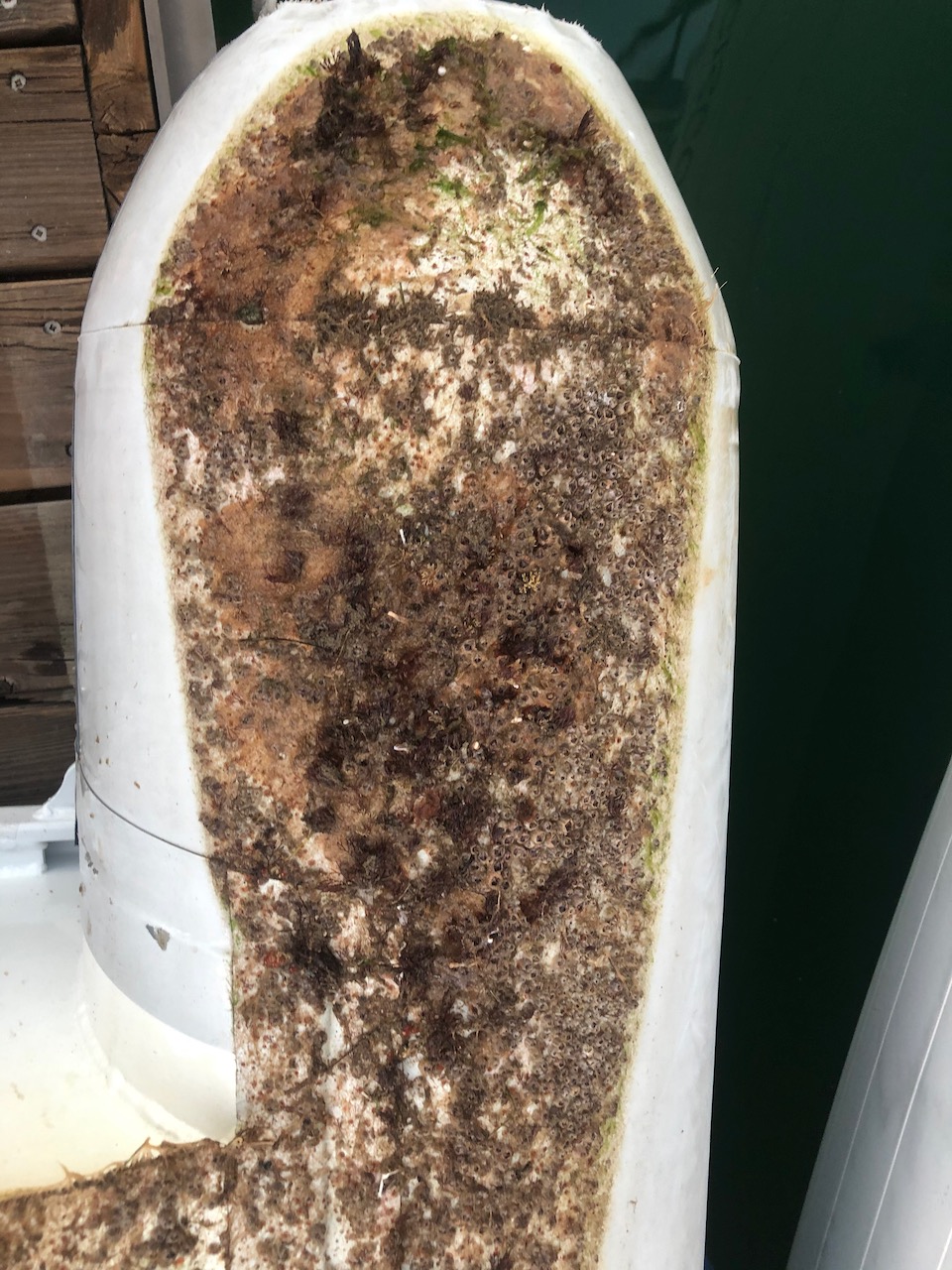 I took my trusty Japanese paint scraper, then spent a few minutes on the grindstone giving it a very sharp edge. Using this I was able to slide it over the paintwork and the rubber without harming the surface, but lifting the barnacles. I had to work very slowly and carefully but after a two or three hours it was looking quite good.
I suppose that's the flip side of having an environment that is overflowing with aquatic life, the water is lively stuff. I'm going to have to get the baba's hull cleaned by divers before I leave in a weeks time, even though they cleaned it fully a couple of months back, it will be too rough now, in fact the prop will probably be very inefficient and the bow thruster may not even turn!.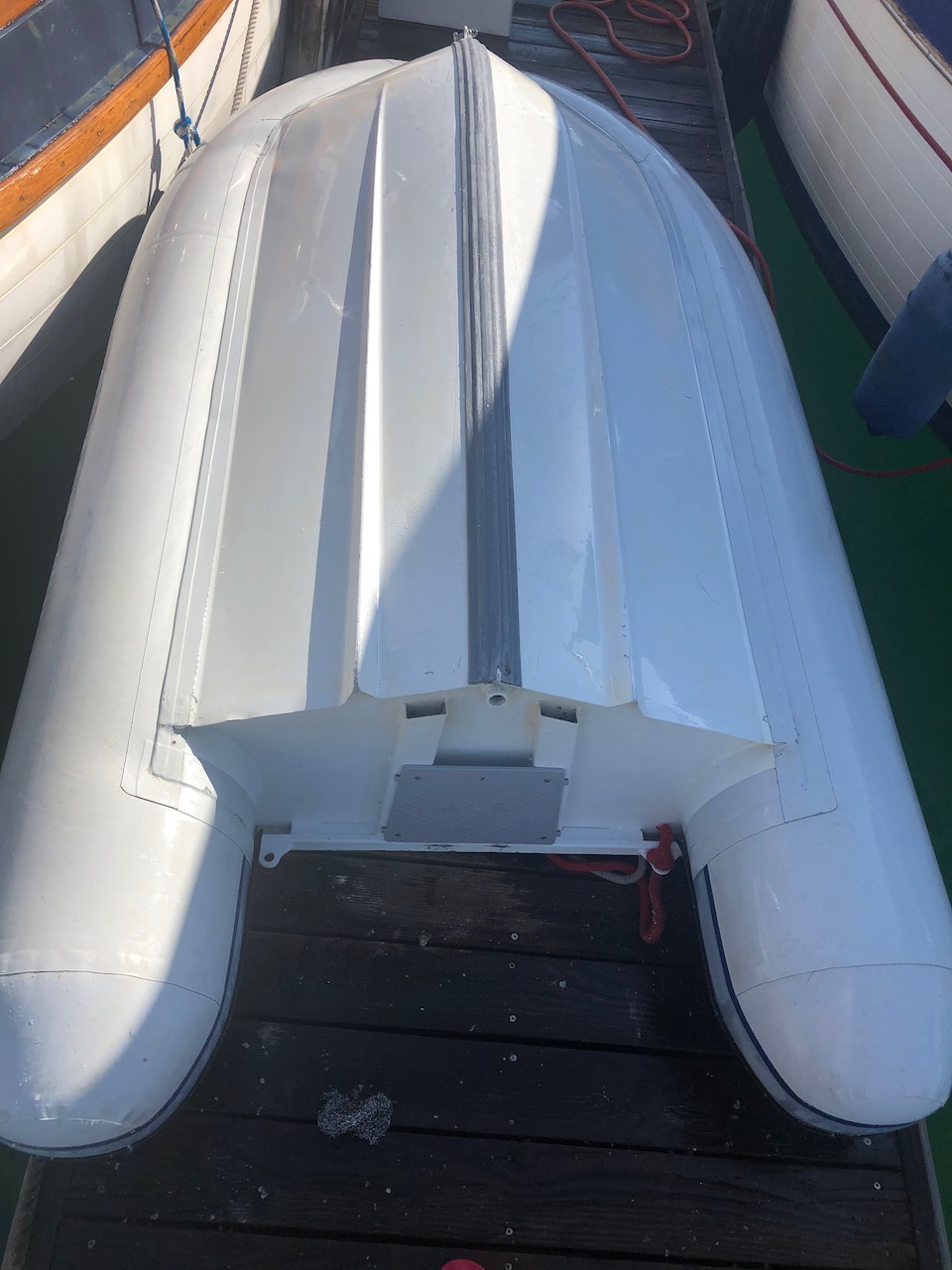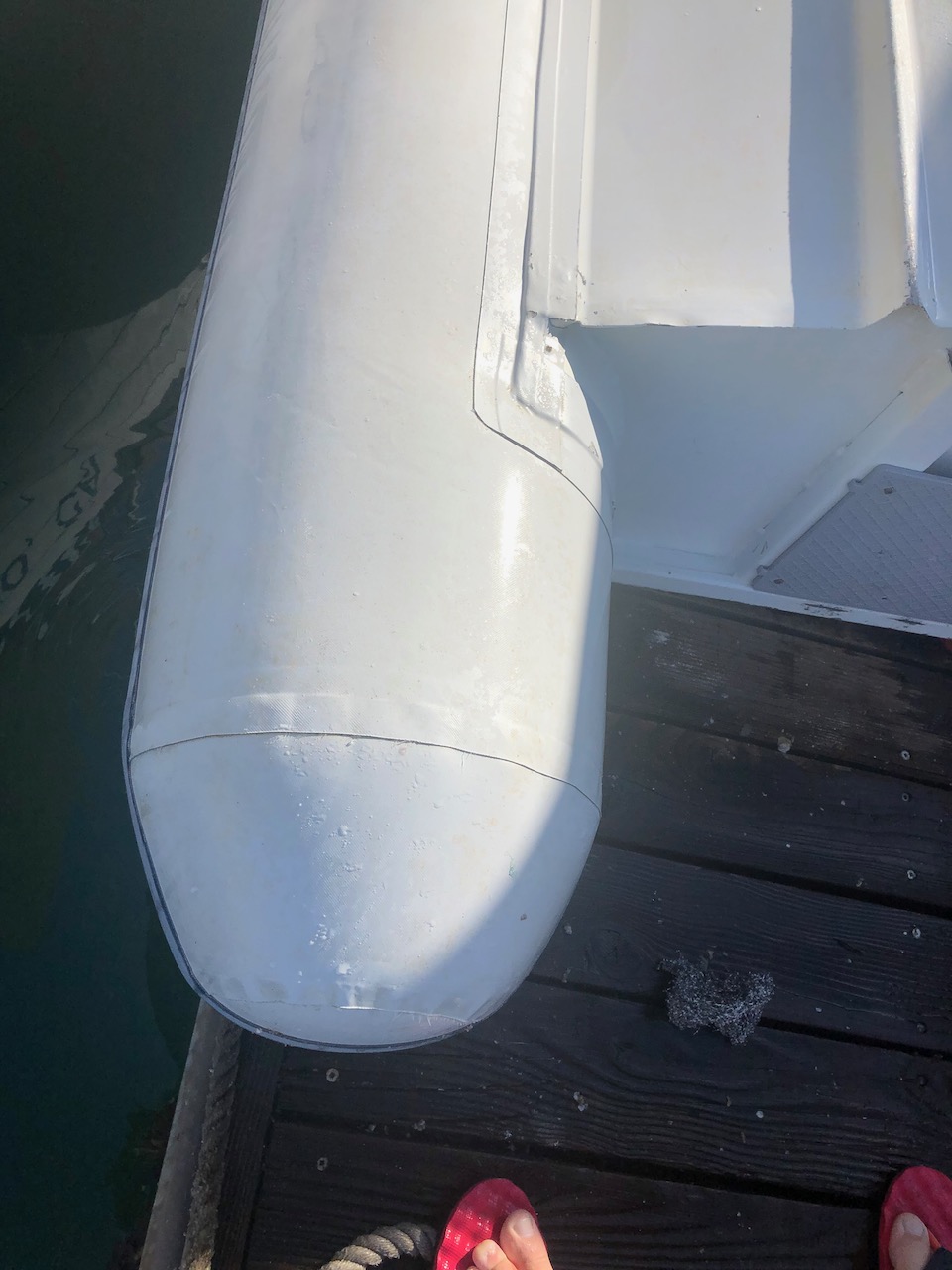 I gave the inside a good clean and felt quite happy that after 3 years it's not looking too bad.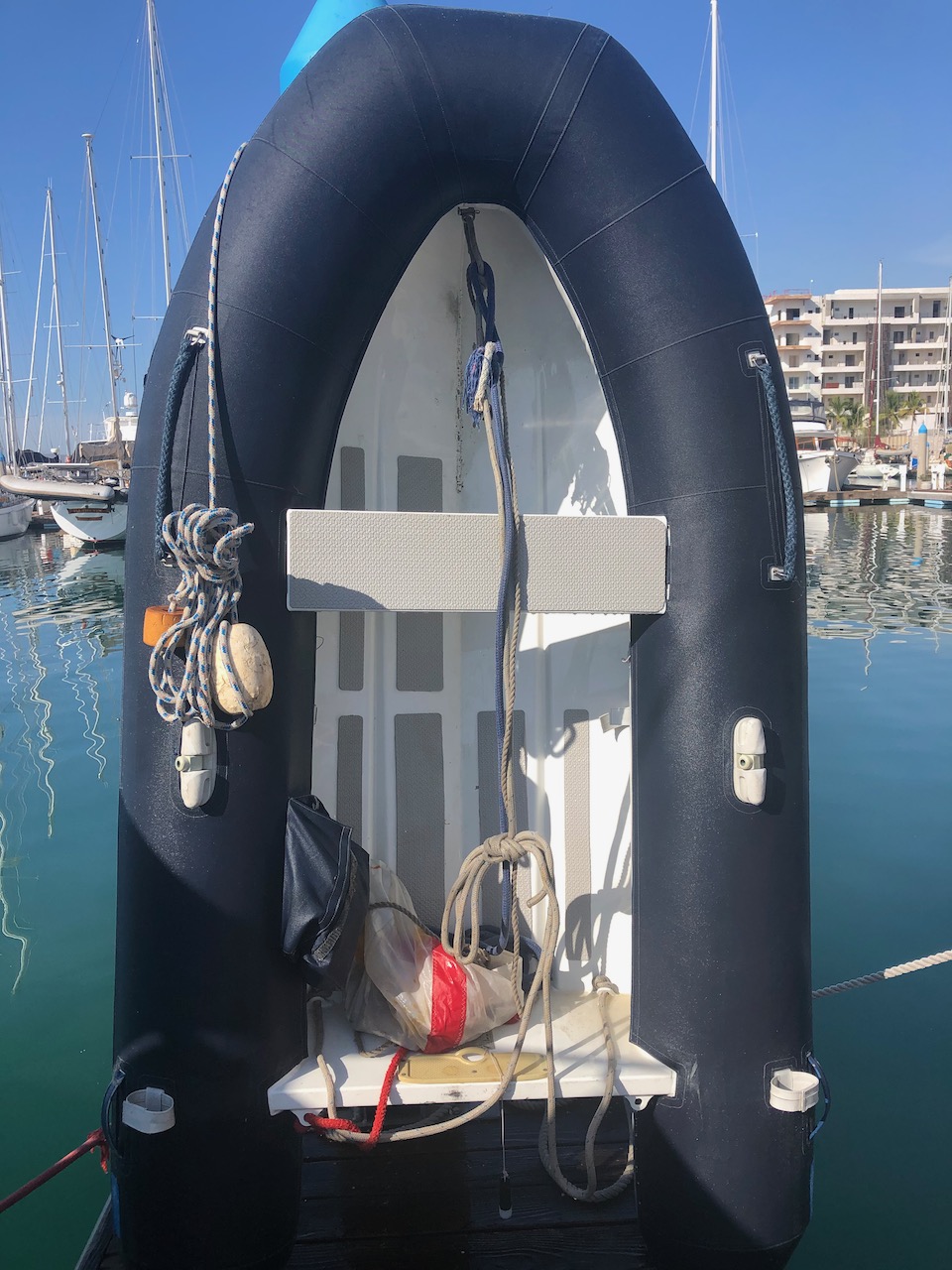 Saturday:
Time to start getting the boat ready properly. I start the day with a really good clean up, I have to move the flares container to sweep under the table and think I better check the dates, phew, I have some that are only a few years out of date. Most of them belong to another century. It's interesting with flares, they are hard to dispose of responsibly these days, and there's always the thought that after you have let off the last of your 'in date' flares, and the container ship has carried on past, your flare not being bright enough to wake the officer on watch, that you might get some life out of your old flares. So I keep them. However I have run out of space, so I will have to buy some new ones and find a way to dispose of the oldest batch.
I wonder when the next big Mexican festival is 😉
After a thorough clean under the cabin table and around all the nooks and crannies around the cabin sole, I'm pleased to find no dead cockroaches.
The next job is to replace the manual pump on the head, something I have been putting off, because I'm also replacing some of the hoses, and they are a sod to work with. As I'm doing this work, I check the roach hotel in the head I put down after the last one got away.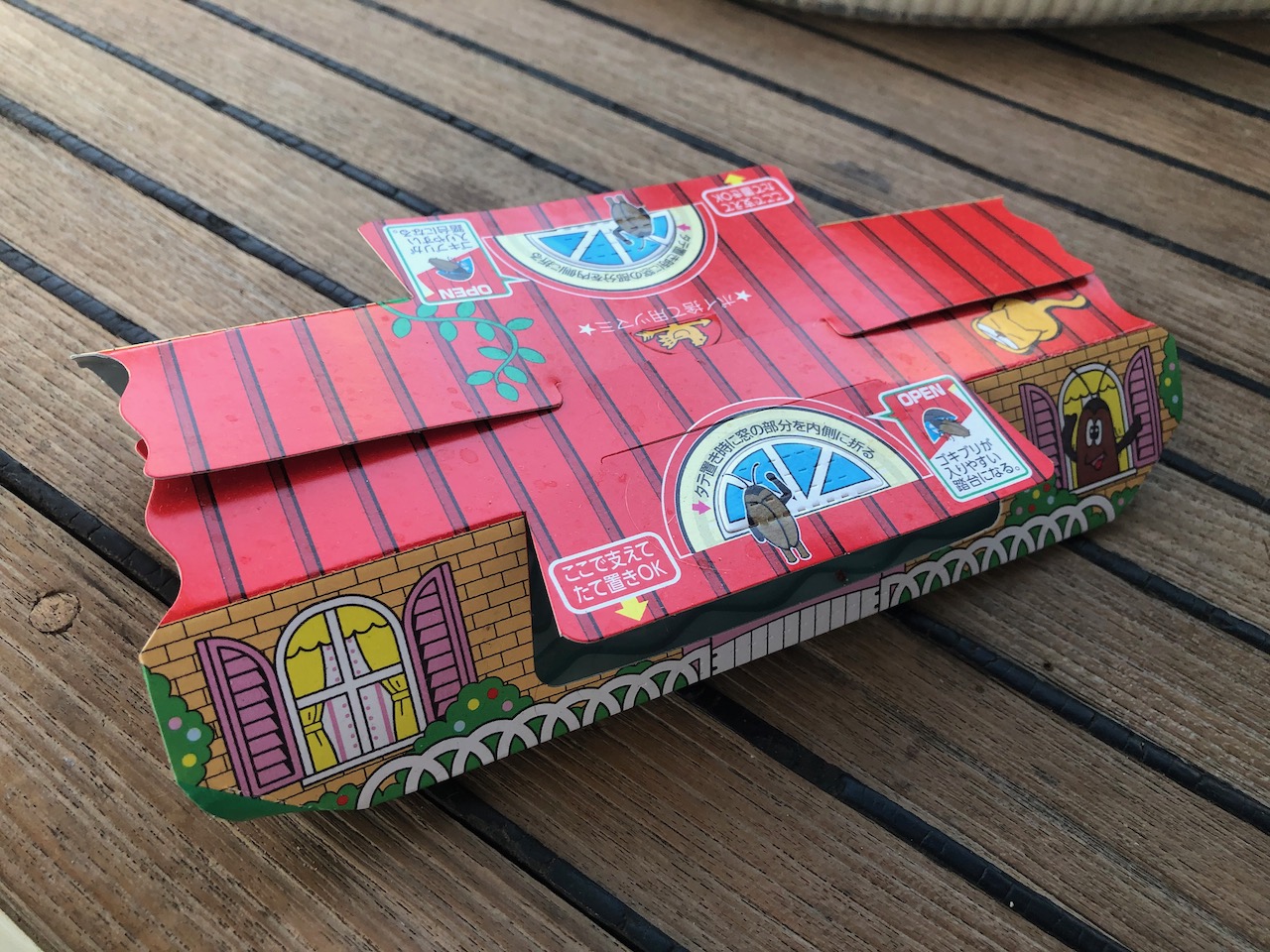 As you can see, it's hard to understand how a cockroach could resist such an inviting place, but checking them around the boat had me wondering if the cockroaches here are a bit more fussy than the Asian ones. So I was delighted to see the one in the head had had someone check in. It seems these really are like the hotel California.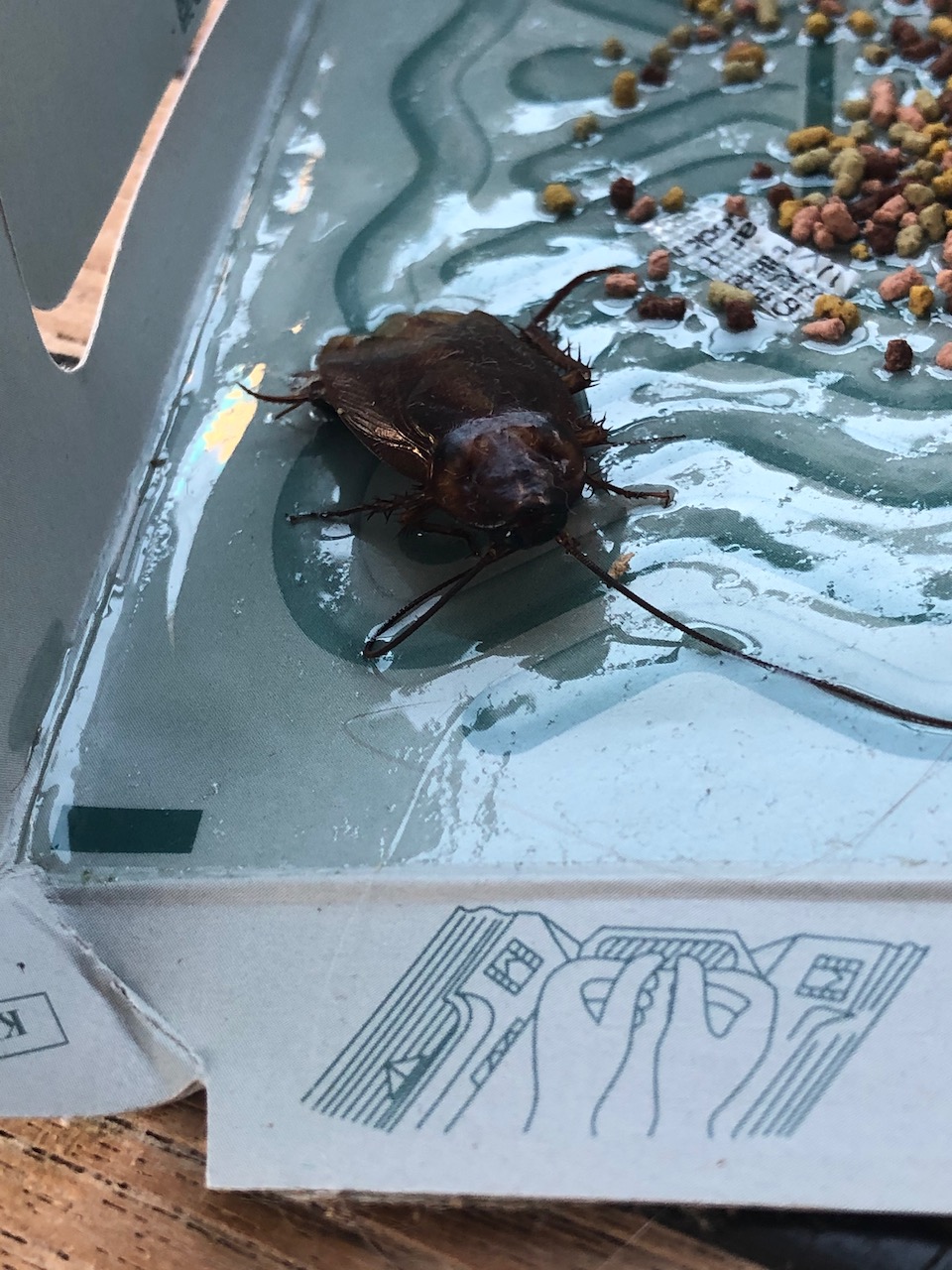 I'm hoping, or more likely deluding myself, that this is the guy who escaped from me the other week. and that he was the last one on board. I certainly haven't seen any others since then. It's also reassuring to know the hotels can work.
After dinner of omelette (French Brie) I programme the mexican SSB net frequencies into the SSB and label up the channels. I have two frequencies named as hurricane watch, I'm not sure if they are still in use, and as all these nets are voluntary, I'm not sure which ones will be live, but I have 7 programmed in, and next week when I'm back out at anchor, I can check them out.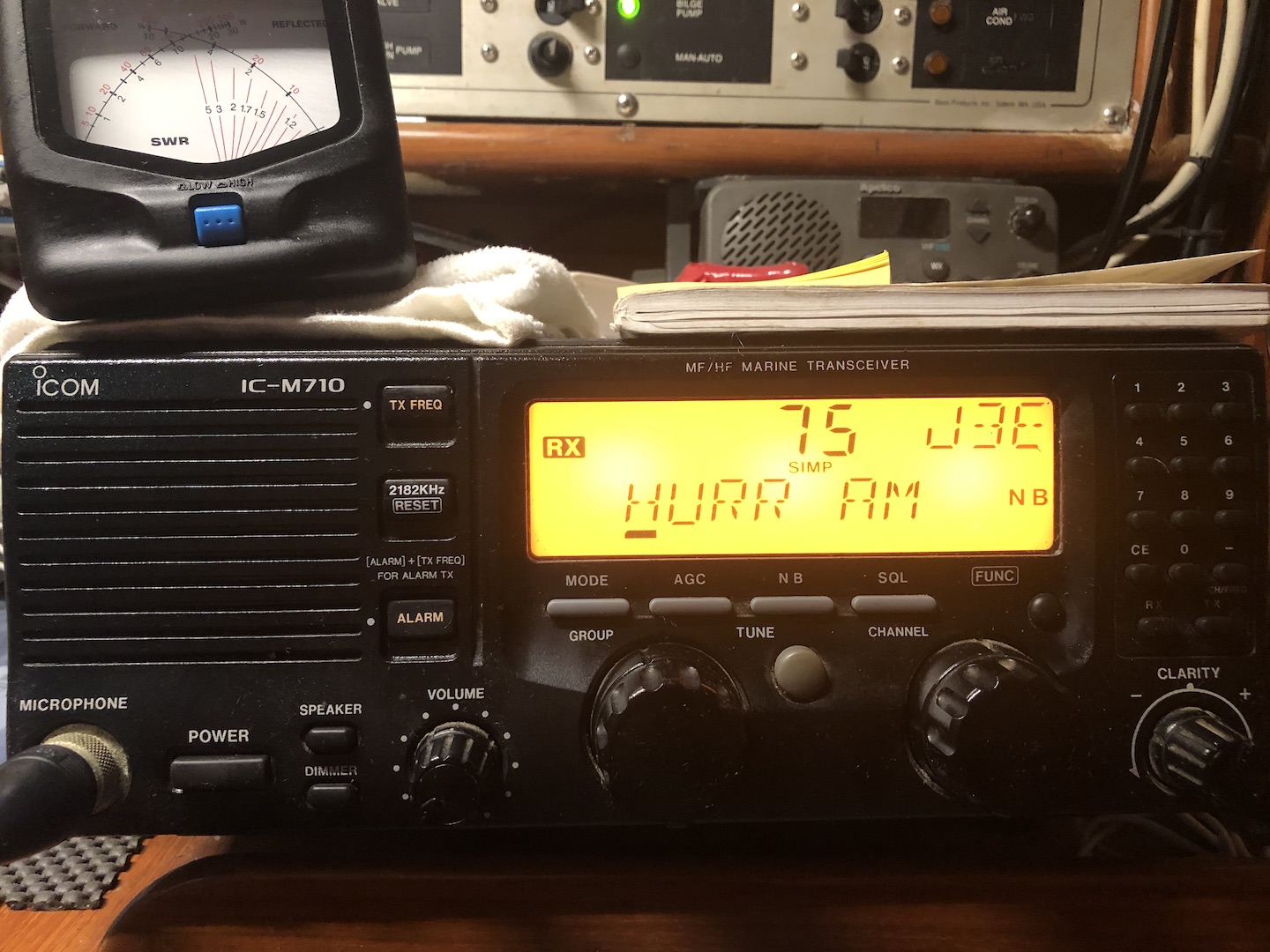 Sunday:
Feeling 100% today, if you ignore the dodgy back and the sore neck. I'm not mad about this aging thing.
I have spent the last few evenings watching YouTube videos of people building log cabins, one guy, in Latvia, really only had two tools, a chainsaw and a scraping thing for removing bark. It was interesting to see the chainsaw used as a chisel, a planer and sander. I wish the boat builders would hurry up and get some videos out. They both just went into the forest, chopped trees down and dragged them back to their site and then built 'a log cabin'.
Instead of that I spent most of today building a computer program to throw random numbers between 1 and 999,999 at me, either as a number, or as a Spanish translation. I have to guess the correct translation back to english or spanish, depending on what the program randomly wants. it was fun working out the rules for constructing the spanish for say 981,596 which is    novecientos ochenta y uno mil quinientos noventa y seis. Doing this will test me on numbers but was also handy for learning the rules for constructing numbers.
It was a lovely day, not too hot with a gentle breeze, so I spent a while in the cockpit with the laptop, around 5 I headed out in the kayak, I haven't done this in La Paz, but the wind had dropped and the water looked very calm. Once out I paddled over to the Magote and explored some creeks into the mangroves. It was such a lovely way to pass time, get exercise, and stay cool. I paddled into the bay against the current so that when the wind rose as the sun set, I would have the wind and tide to push me back to the marina. I took a very leisurely path back, taking in all the docks and little beaches south of my marina. I spotted some very interesting boats but because I was convinced I was going to capsize in the Kayak, I didn't take a camera with me. Next time maybe. You can get a lot closer in to the shore in a kayak, and people don't mind you being so nosy compared with a dinghy.
Back on the boat, I gave the covers and solar panel a wash down, the sand gathers on everything here, that's one of the problems of a desert environment I suppose.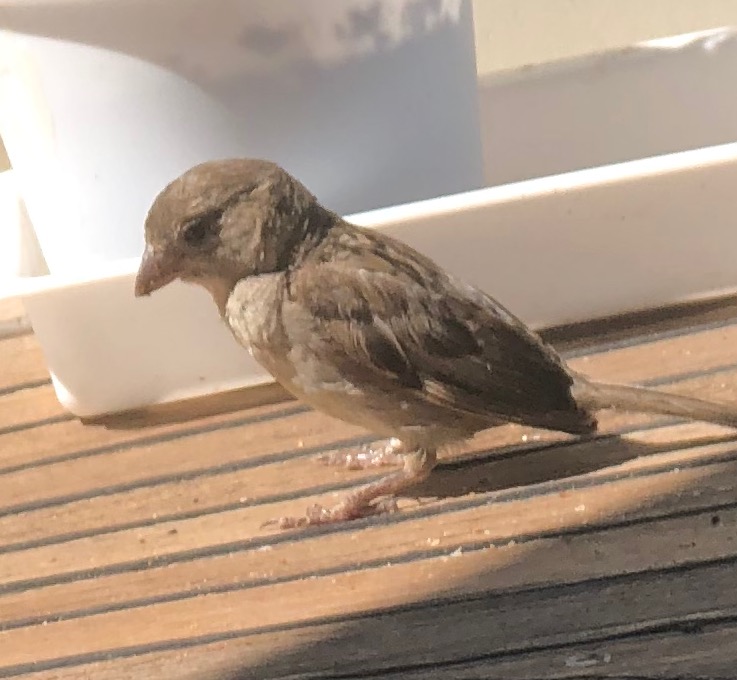 Paul Collister