B.C.S stands for Baja California South. We are now in La Paz, I say we, Kathy is actually in Milan as I write, visiting family, and Jim, who looked after my boat in Sointula B.C. (British Columbia) is with me for a few weeks.
Arriving at La Paz, we were greeted by a fleet of oil/petroleum tankers berthed outside the harbour. La Paz has a small oil processing facility, I'm not sure if it's a refinery or just a storage depot, but is a bit of an ugly affair right at the narrow channel entrance to the harbour. The approach into the town follows a narrow dredged channel that weaves its way behind a large peninsula called Magote, and then either side of a bank that splits the channel into two.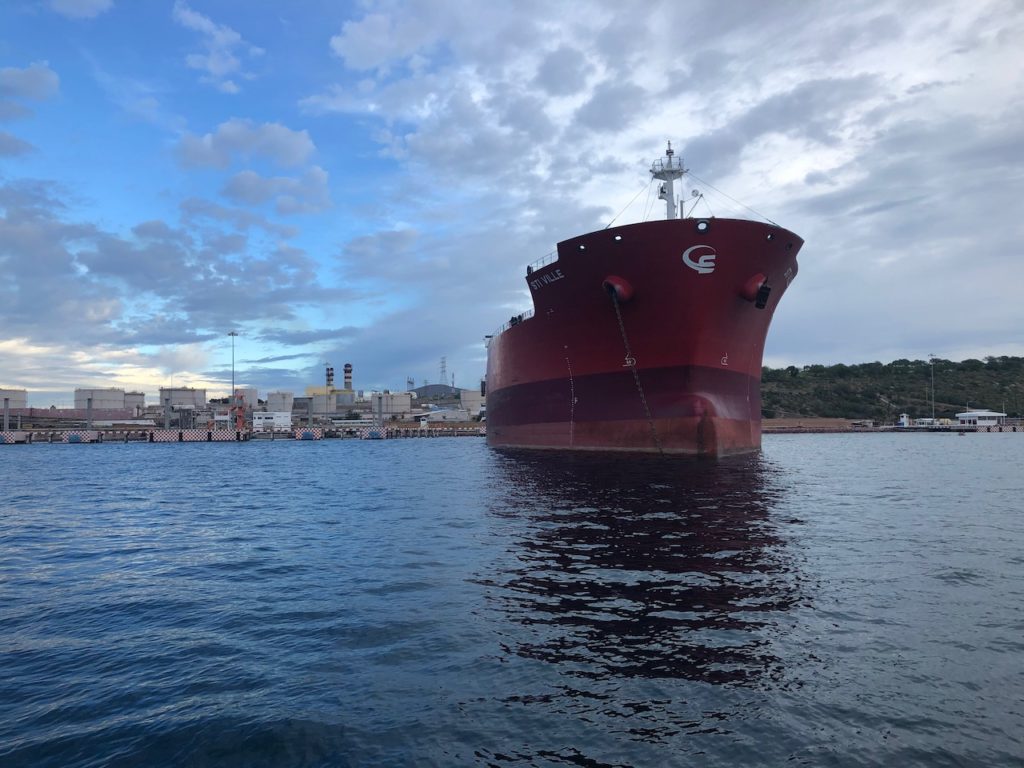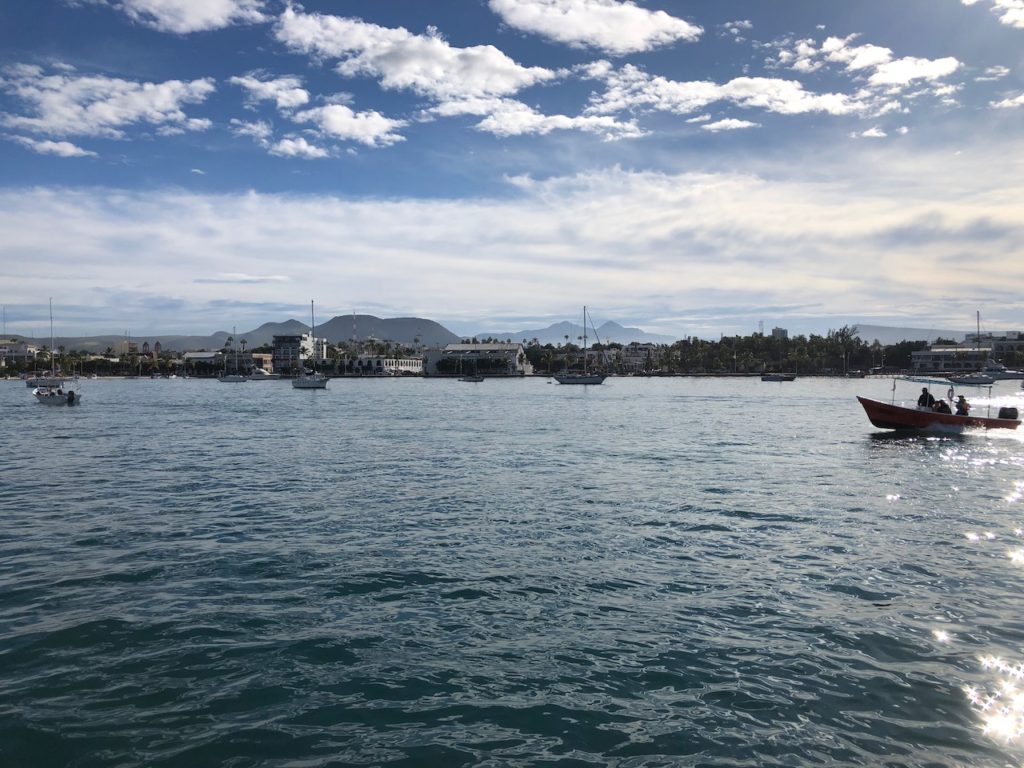 Careful navigation is required here as the channel is narrow and there are lots of pangas whizzing around. We were greeted by a shoal of dolphins frollicking around our boat on the way in. The previous night we had rested in a little cove just a mile or so north of the channel with Clay and Brenda on their boat so that we could arrive early the next day and find a place to anchor.
As it turned out we could get a berth in the marina 'Marina de La Paz' and so we booked in for a month, time for a rest.
We had decorated the boat for christmas, which was the next day. A trip to the supermarket and we had everything needed.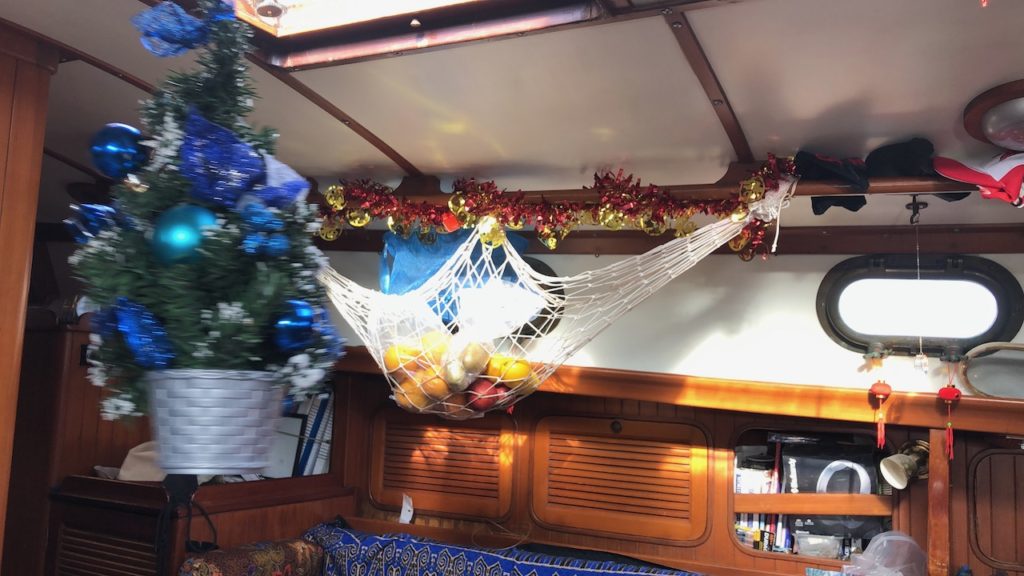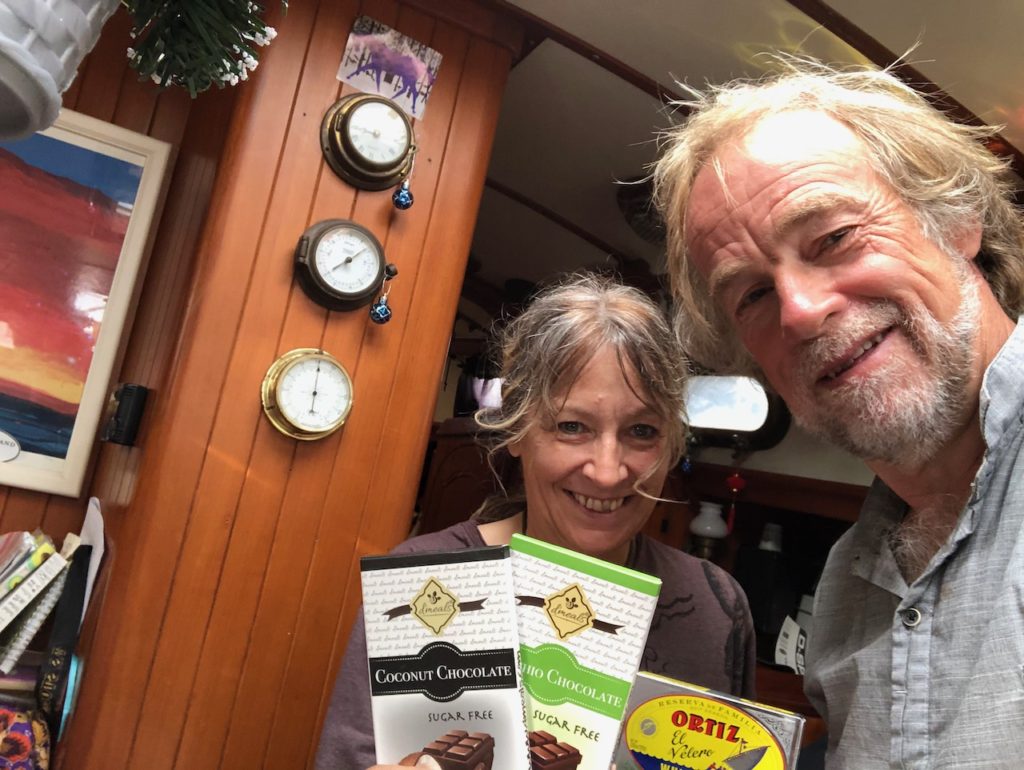 The next morning we woke and exchanged presents. This year the presents were limited and not the least bit surprising, as we had discussed what to get each other as we pushed the trolley around the supermarket the day before. We couldn't be bothered with all the faffing around of trying to secretly check out each others presents, so I threw a couple of bars of chocolate in the trolley for Kathy, and I helped her pick a tin of my favourite spanish tuna for me. Aren't we romantic in our old age.
Christmas day was great, we chilled, the lead up to the day had been completely stress free, Kathy did a bit of cooking and later on we headed over to Clay and Brenda's boat for a vegan feast.
While I was shopping I was a little shocked to see the faces of 'Missing Children' on the milk cartons. A stark reminder that so many people just disappear every year in Mexico.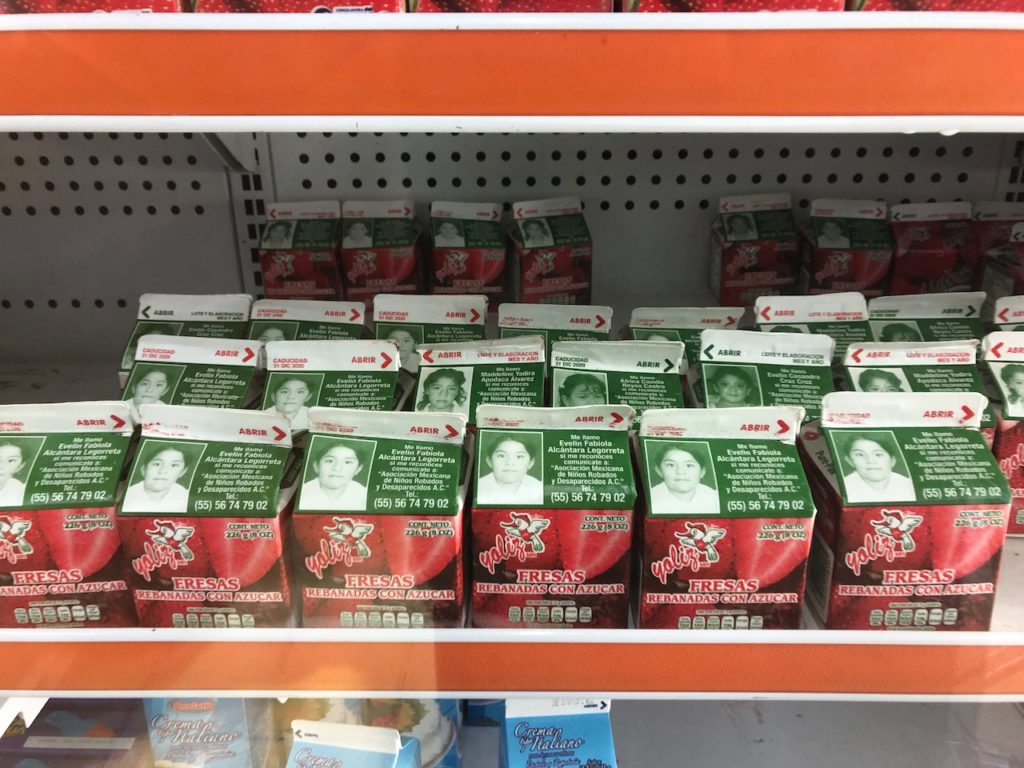 La Paz is a lovely town, a little touristy, but that's mostly confined to the Malecon (Promenade), stepping back is a simpler way of life, with lots of small shops and services. It's quite laid back here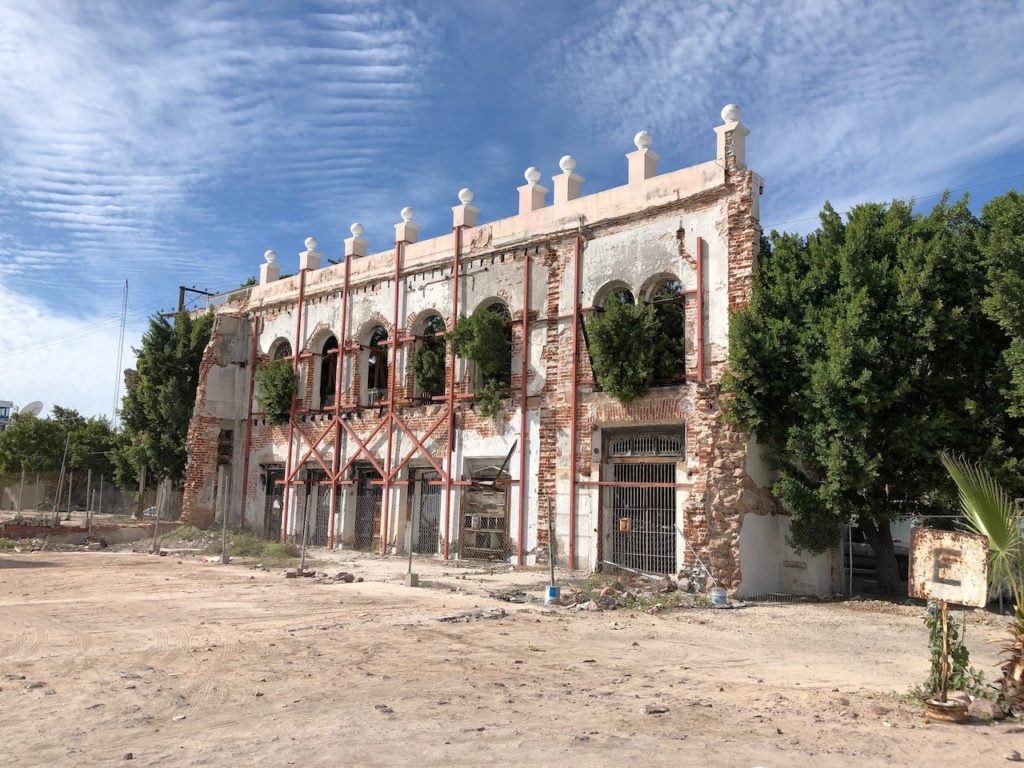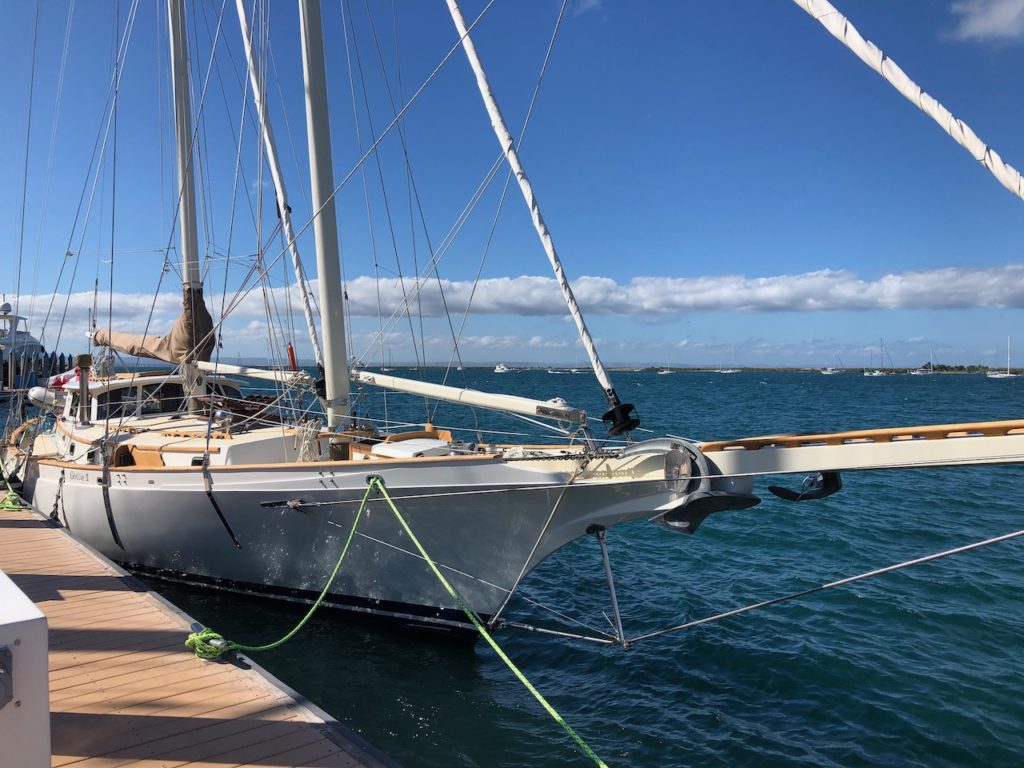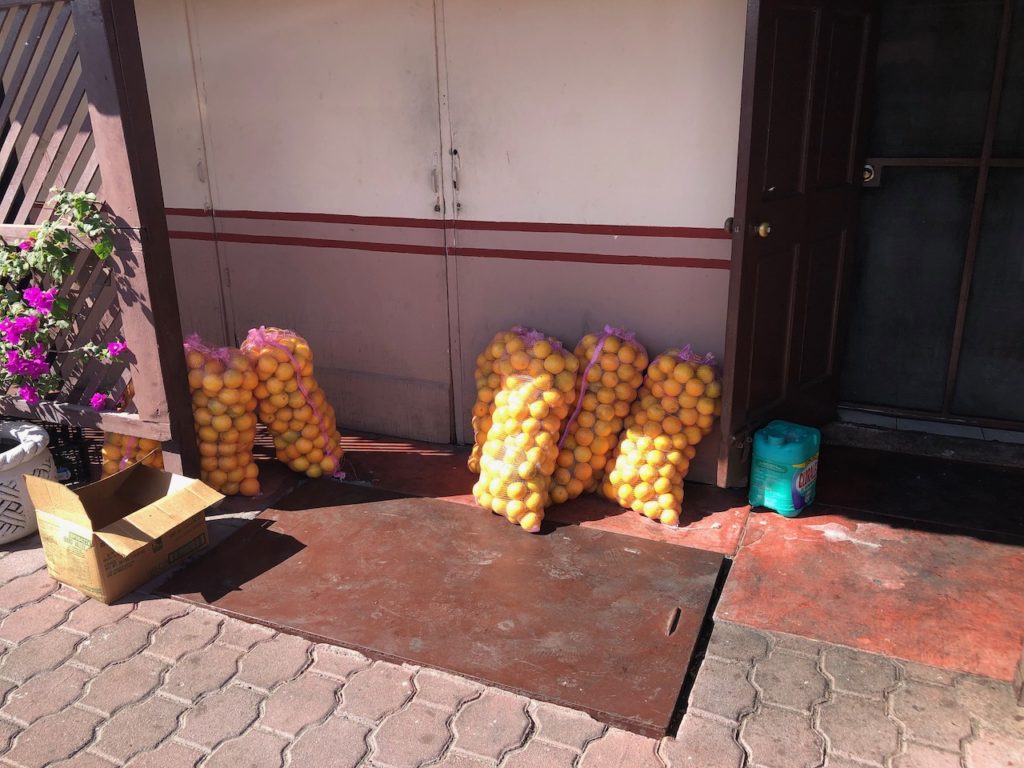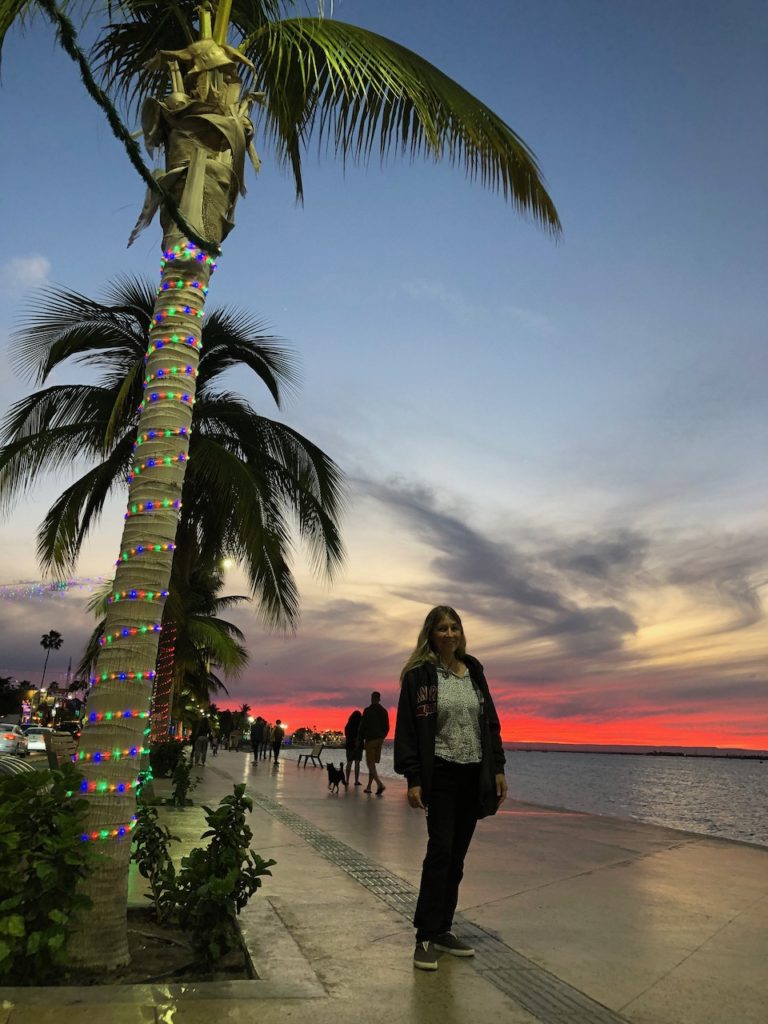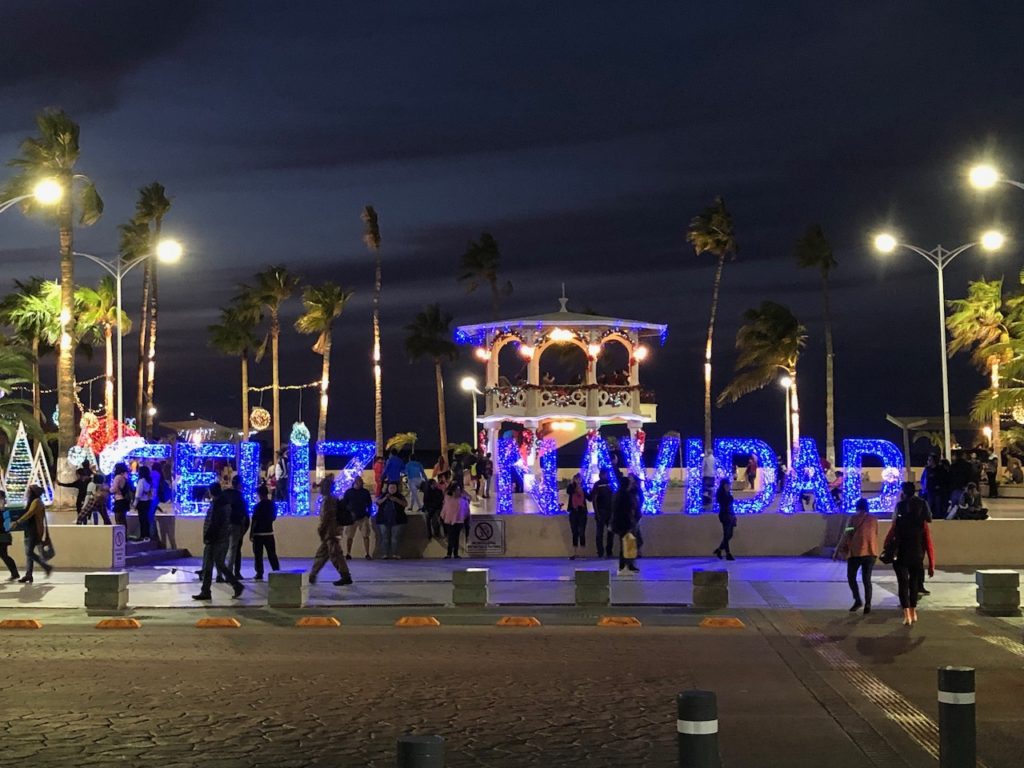 Sadly a few days after Christmas a boat reversing into the berth next to us misjudged their turn and whacked us across the stern. There was no damage to the hull, but they smashed the rudder on the windvane steering, dinging it and twisting the sacrificial connecting tube. The captain, a lady, was very apologetic, and paid me for the cost of a new tube. She blamed the incident on the fact she was from Alberta, a landlocked province in Canada, and so didn't have the sea in her blood!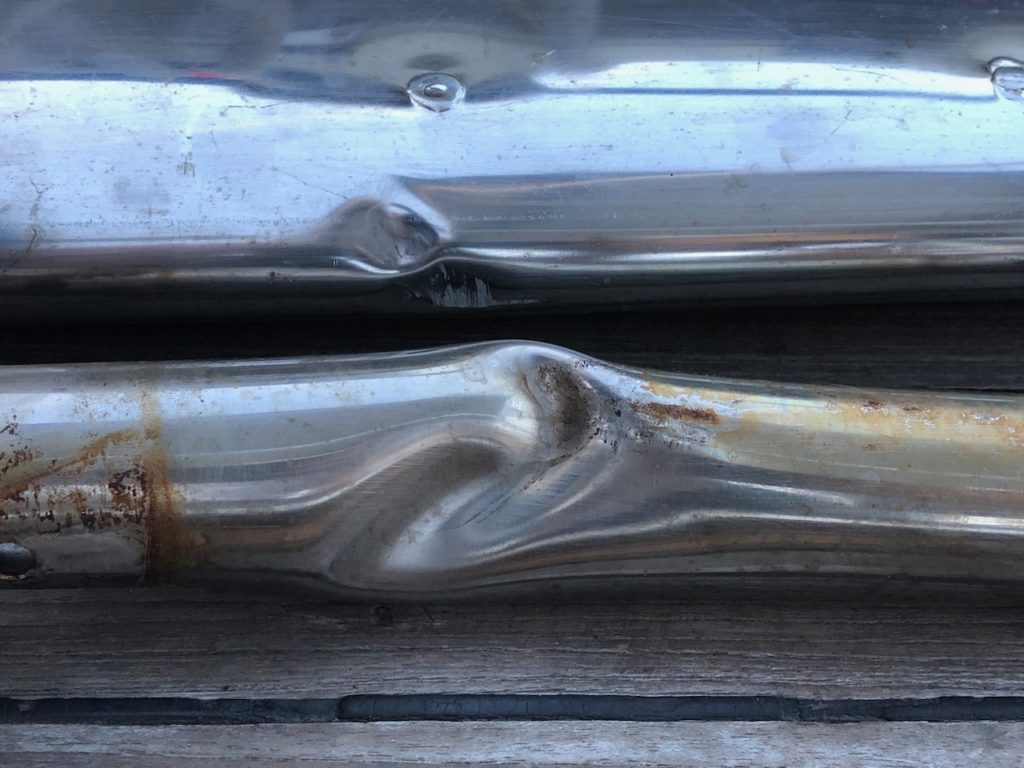 It wasn't many days after Christmas that Kathy had to head home. We had arranged it so that we would fly to Mexico City on the Wednesday, she would be interviewed at the British embassy for her passport on Thursday, Fri-Sun would be for exploring the city, and on Monday she would fly home and I would fly back to La Paz to meet Jim who was flying in from Canada. What could possibly go wrong. I wasn't sure if I would be allowed to fly on internal flights with just my driving license as ID. In fact not much did go wrong. I was quite relaxed until the embassy official pointed out that even with the new passport, and a letter from the police, Kathy would not be able to board without her visa exit slip, which was lost with the passport. We would have to visit immigration and buy a new visa for 600 peso, just to allow her to get through the gate. A further search on google revealed horror stories of long queues at immigration causing people to miss their flights. Low stress levels had started to rise!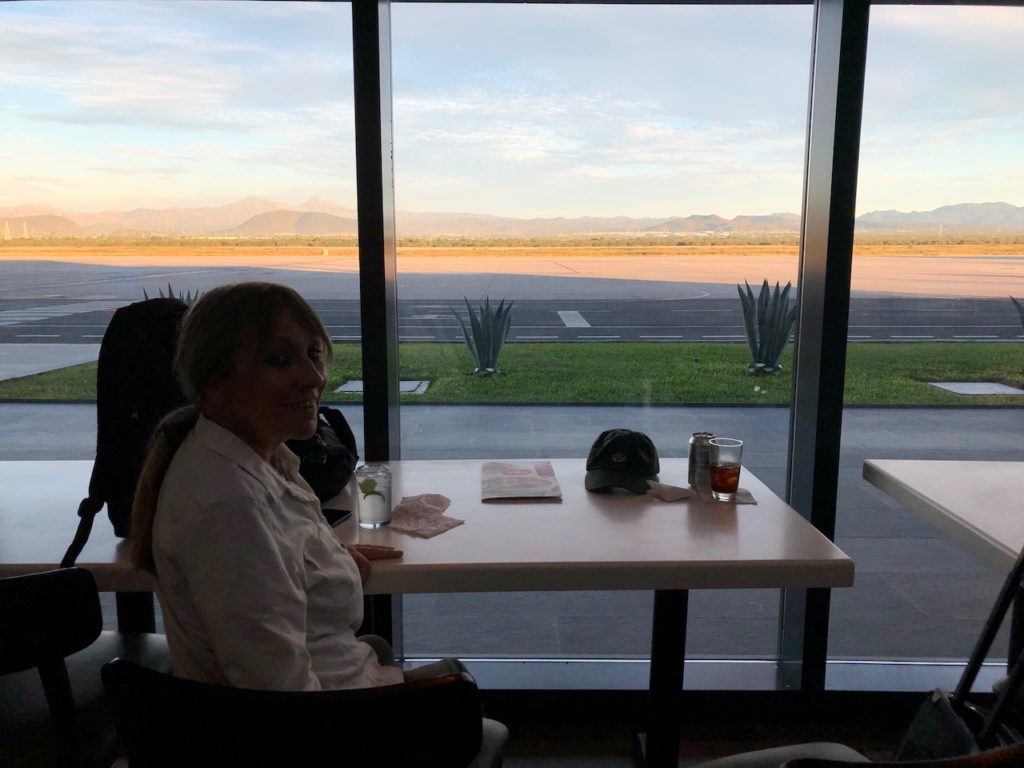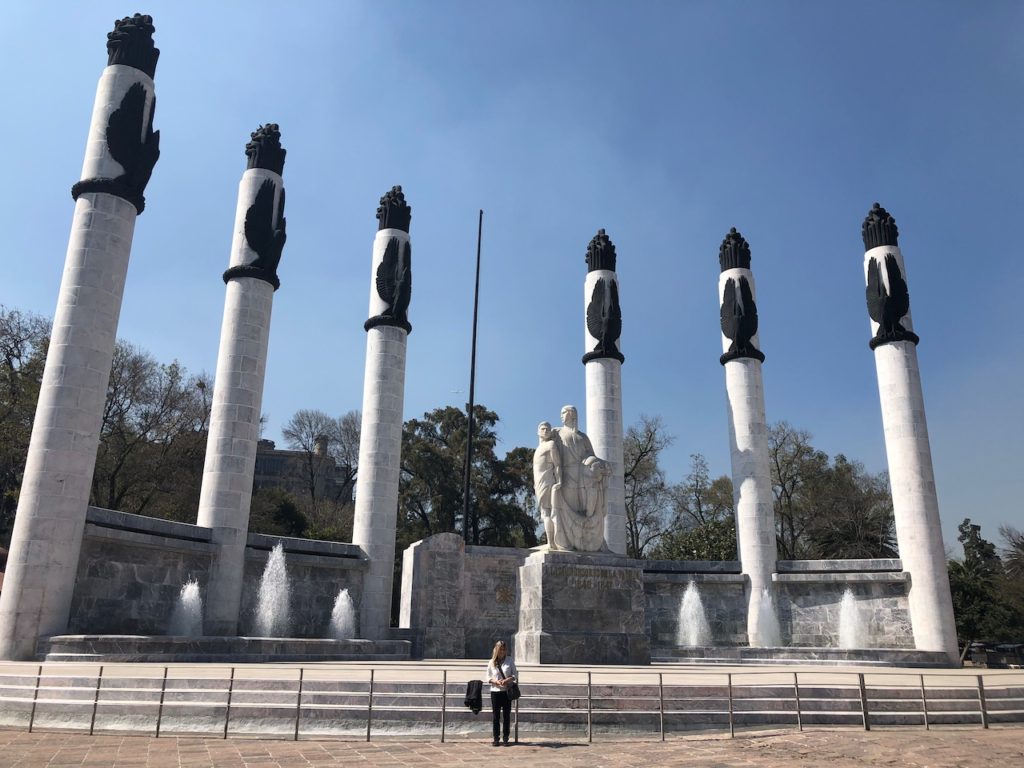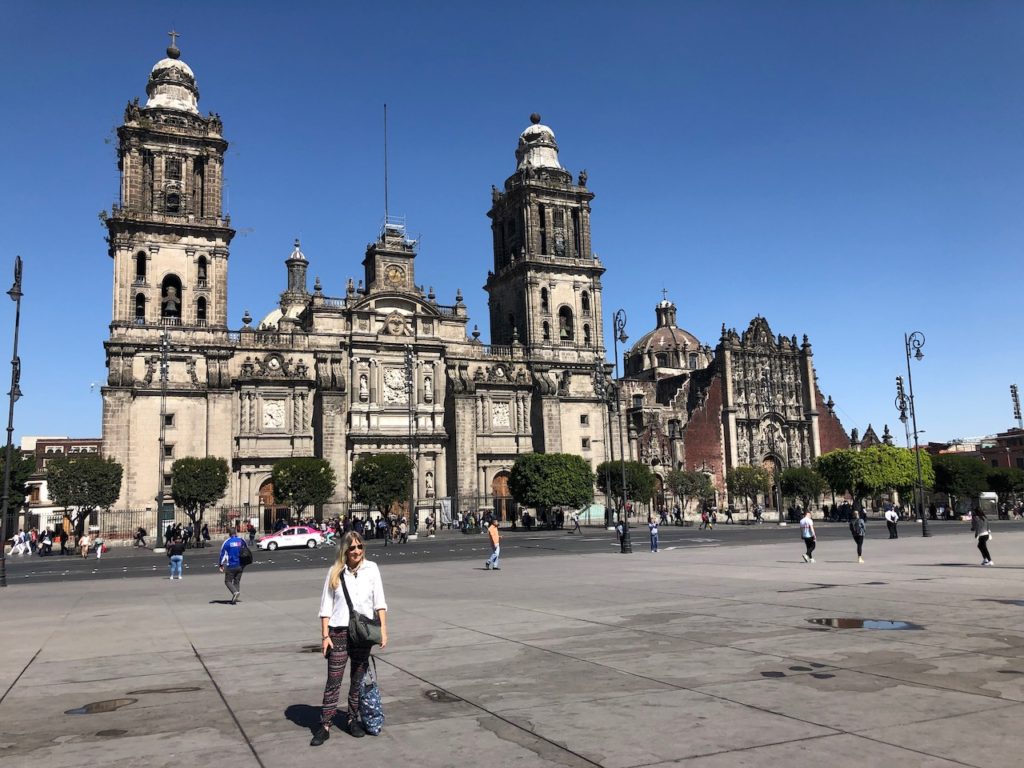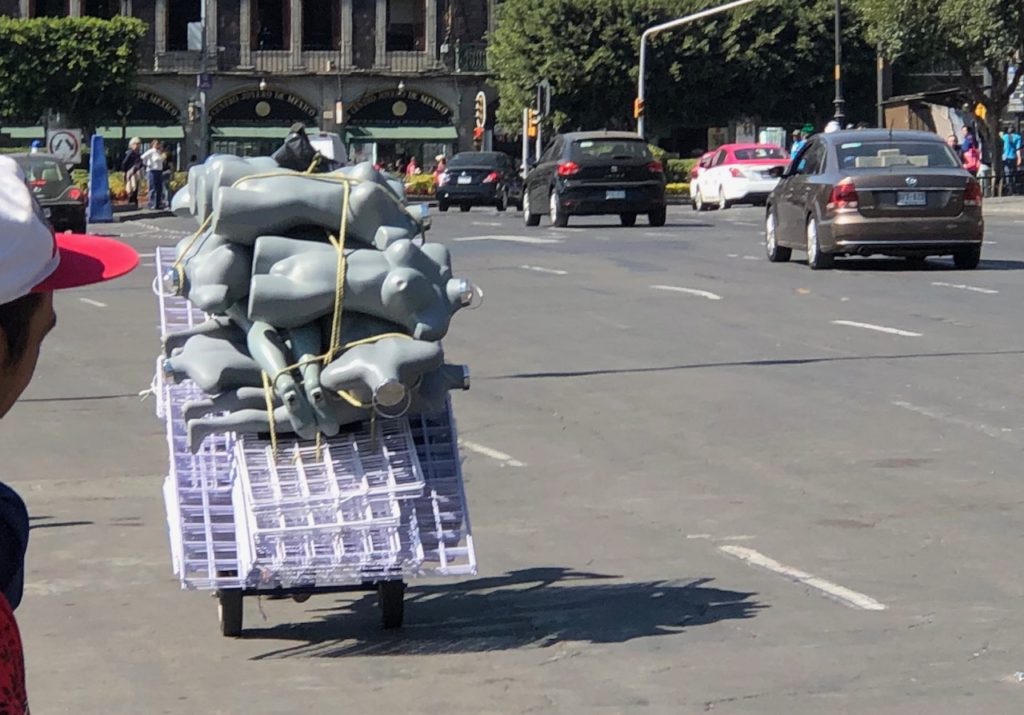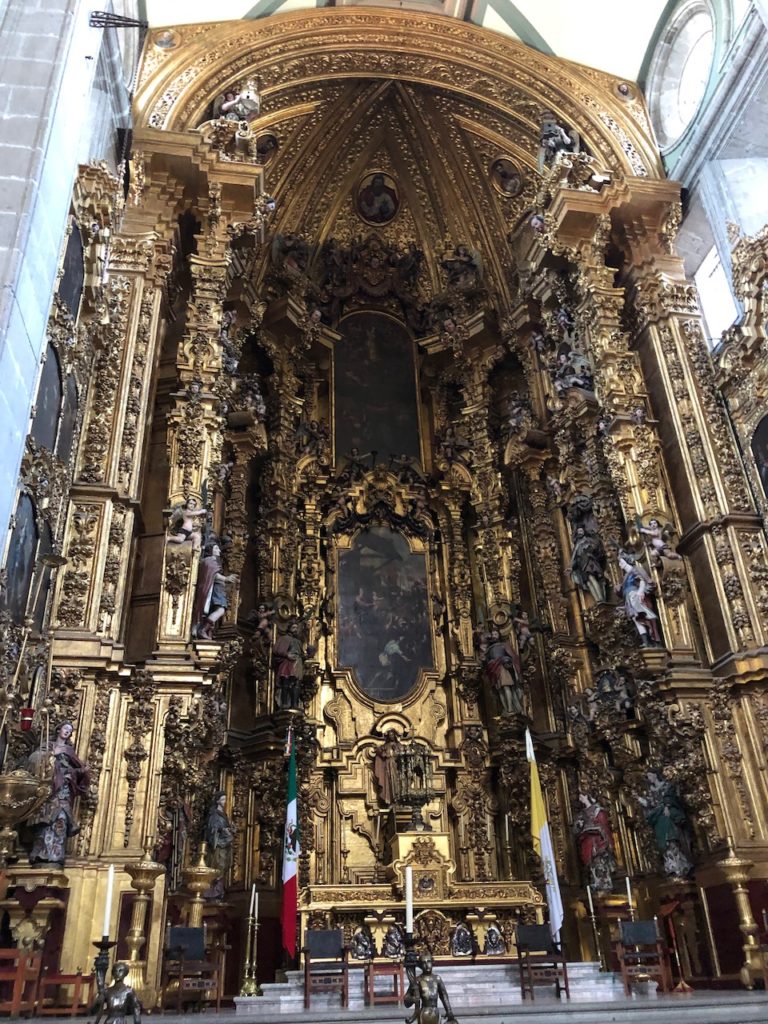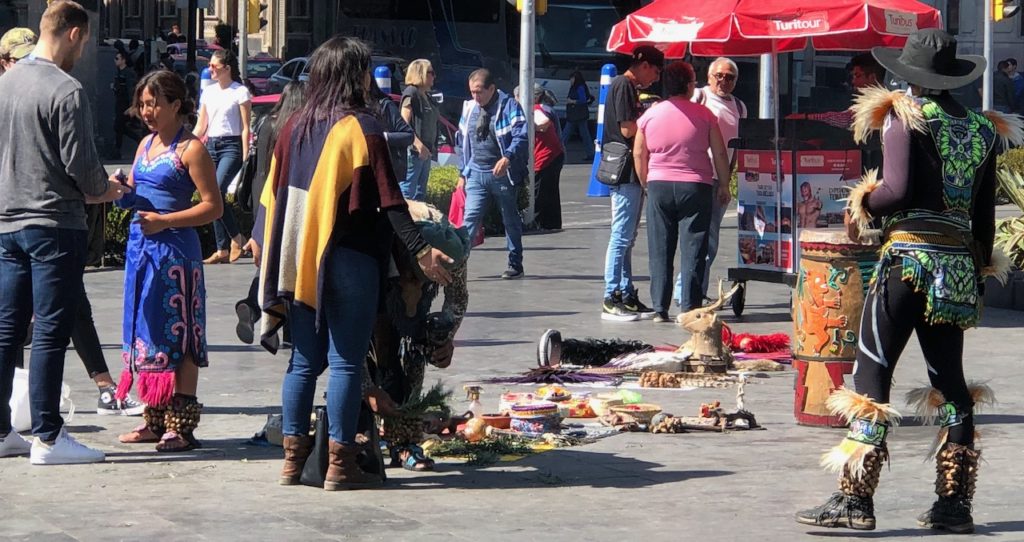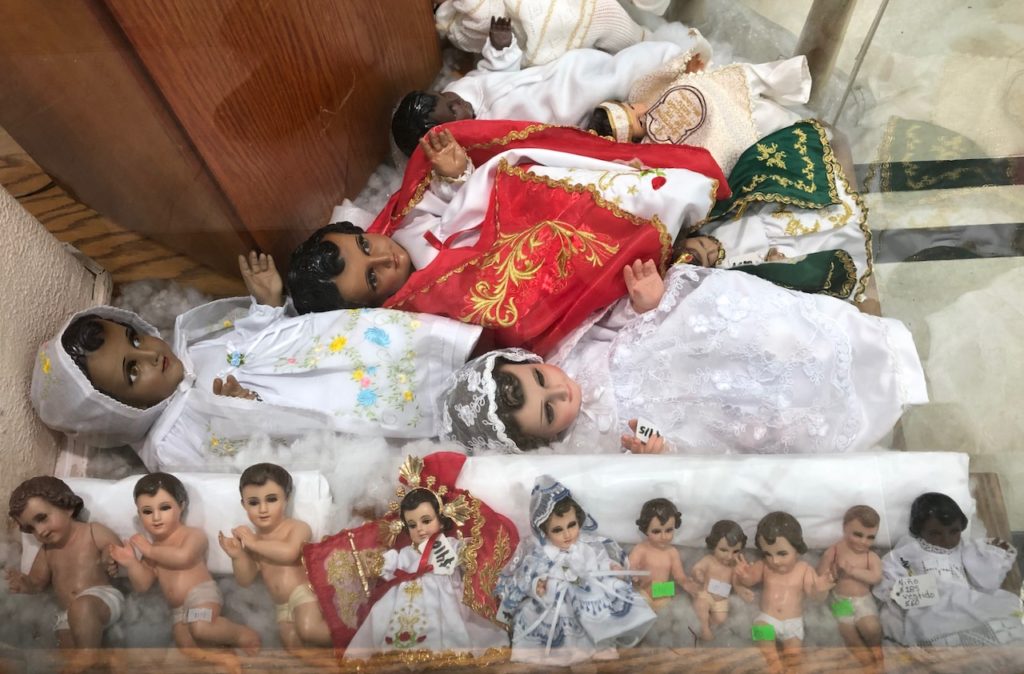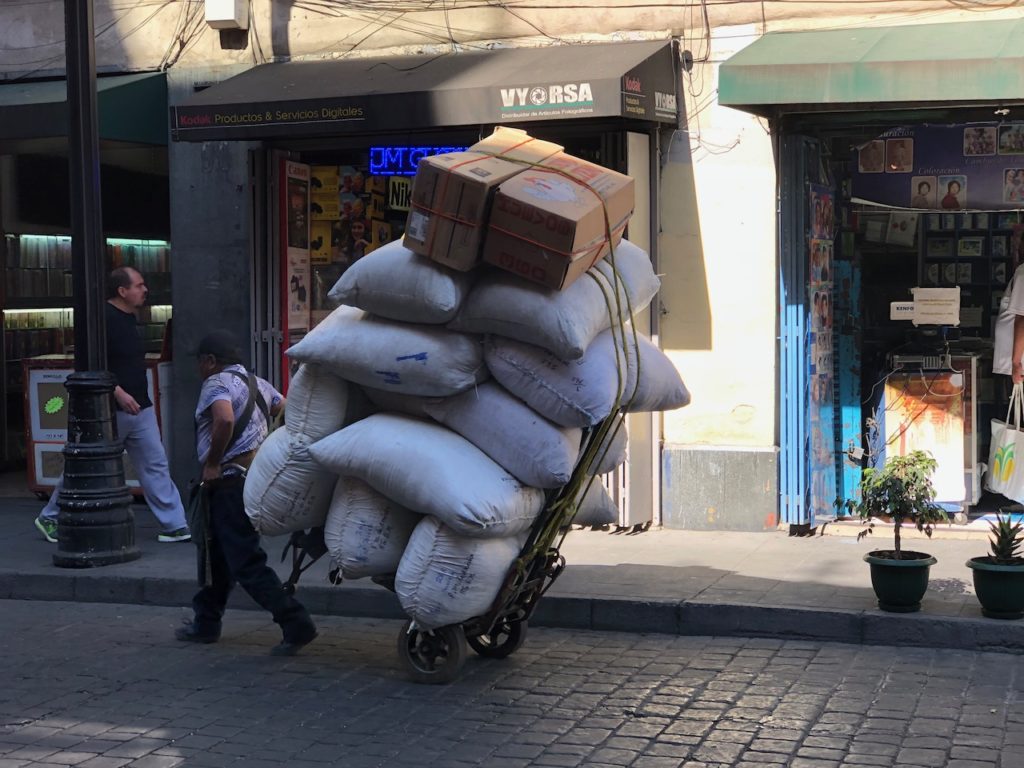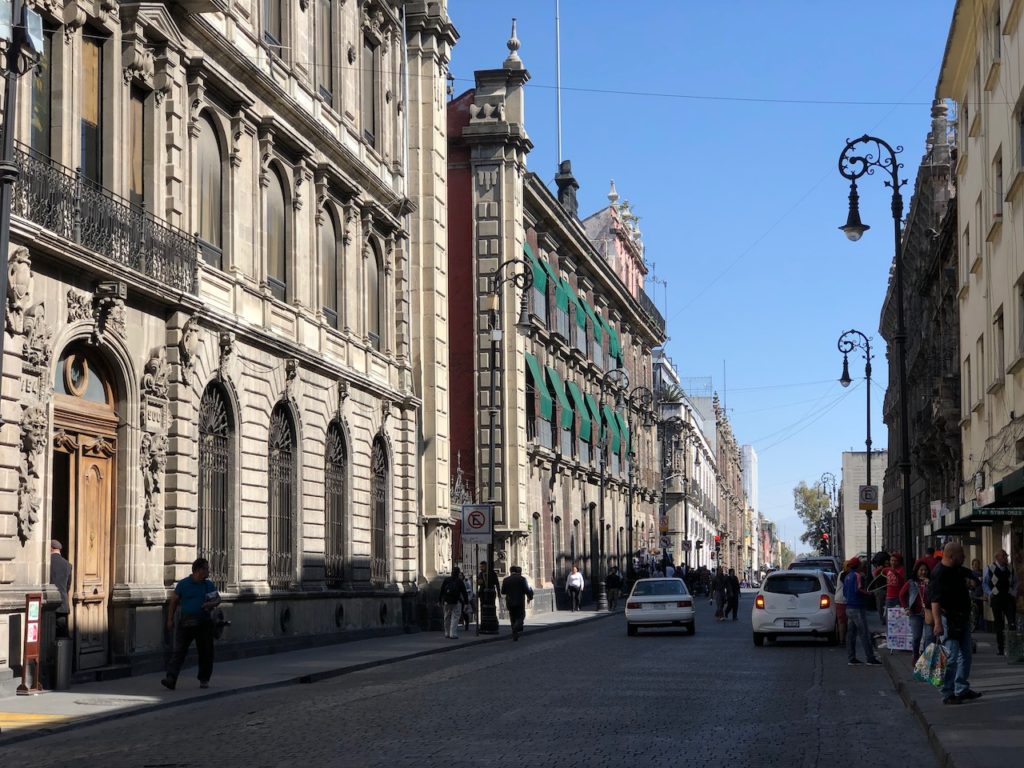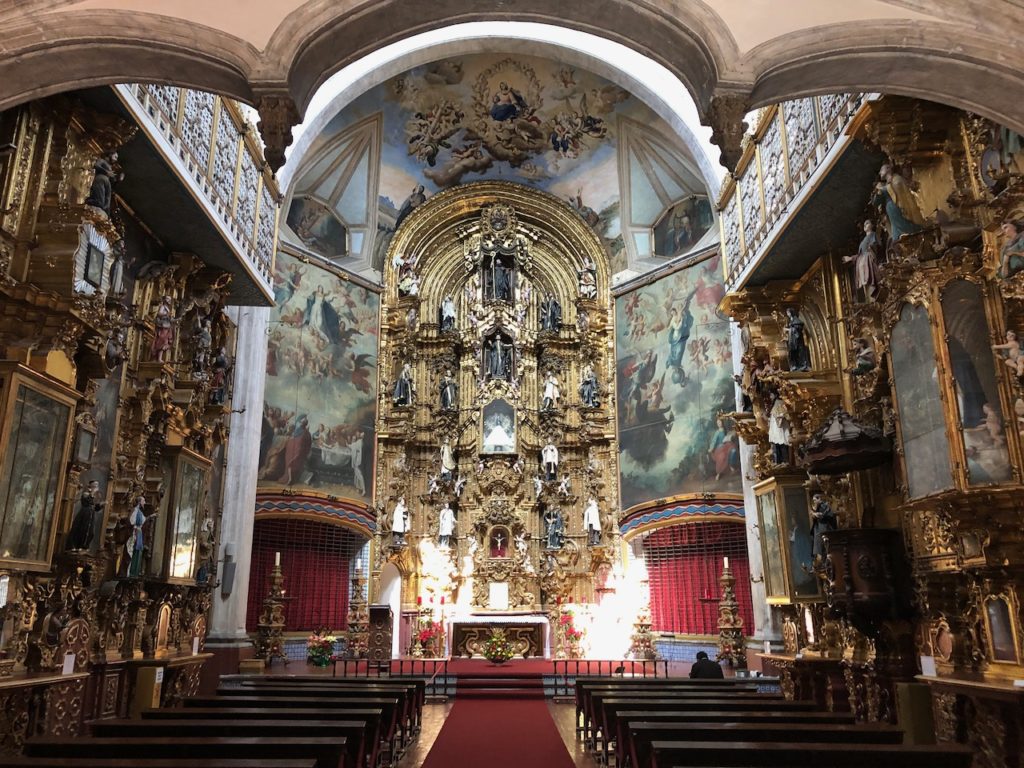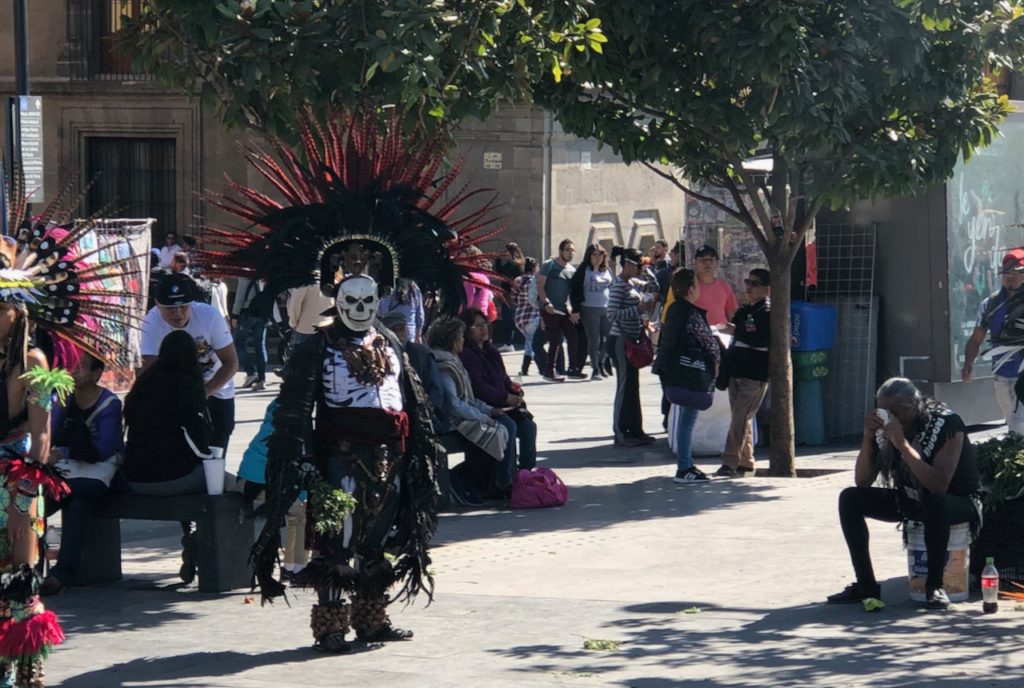 On our first night at the hotel in the city, we watched a film on my macbook about the life of the artist Frida Kahlo, and her relationship with the more famous, at least at the time, mural artist, Diego Rivera. This was a great film, and it gave us a focus for our exploration of the art in the city. Of course once you know about something in a bit of detail, you can see it all around you much easier. We visited the old presidential palace and saw great murals Diego painted, we visited his house where he lived with Frida for a while, and Kathy bought A Frida Kahlo Day of the dead figurine/sculpture. I really enjoyed that part of our trip.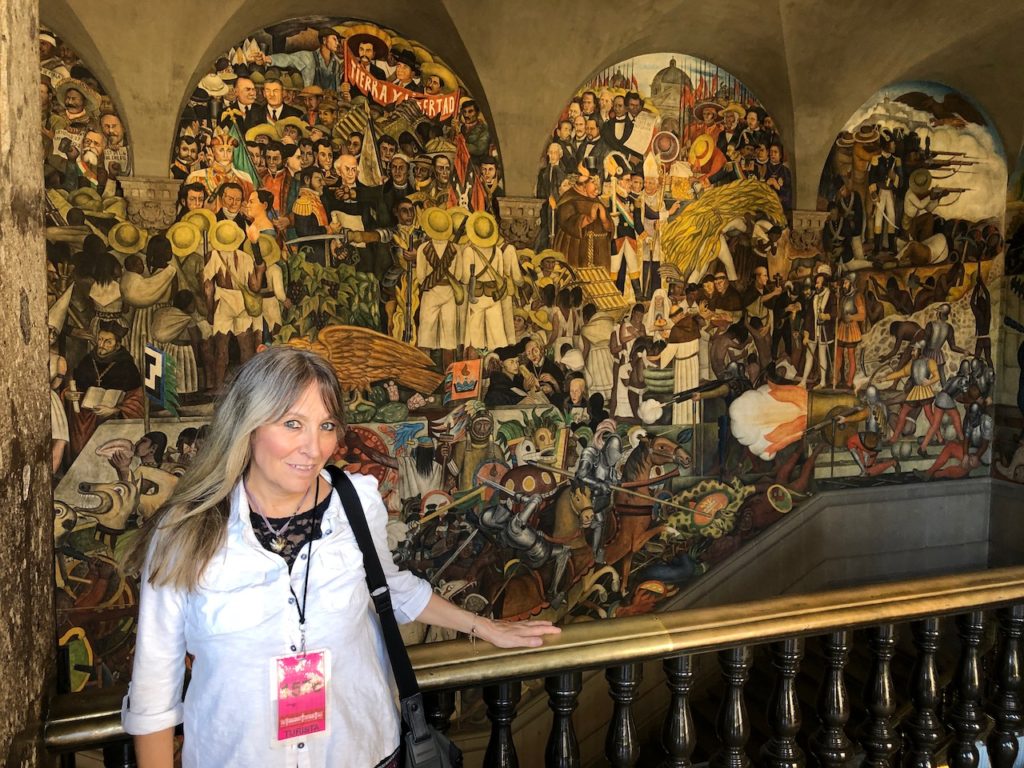 Of course, no city trip would be complete if I haven't dragged Kathy through downtown Fruit and Veg markets, I love seeing the brightly stacked goods, seeming to go on forever, the slightly dodgy looking racks of dead animals never seem quite as attractive, but are a sight in themselves.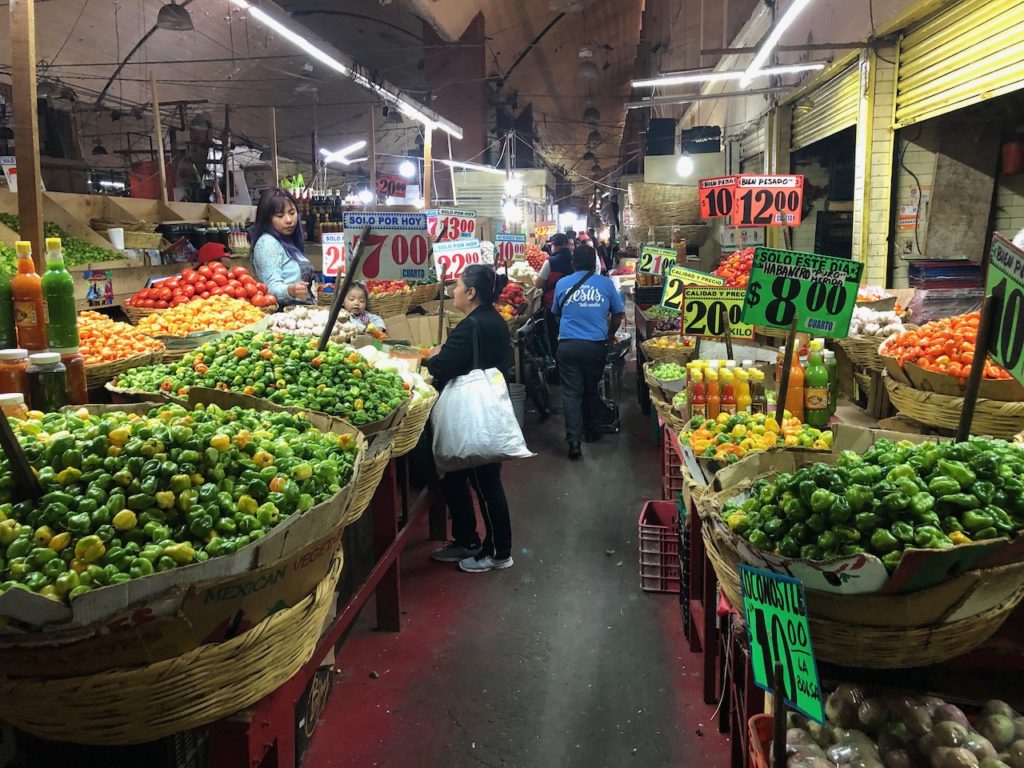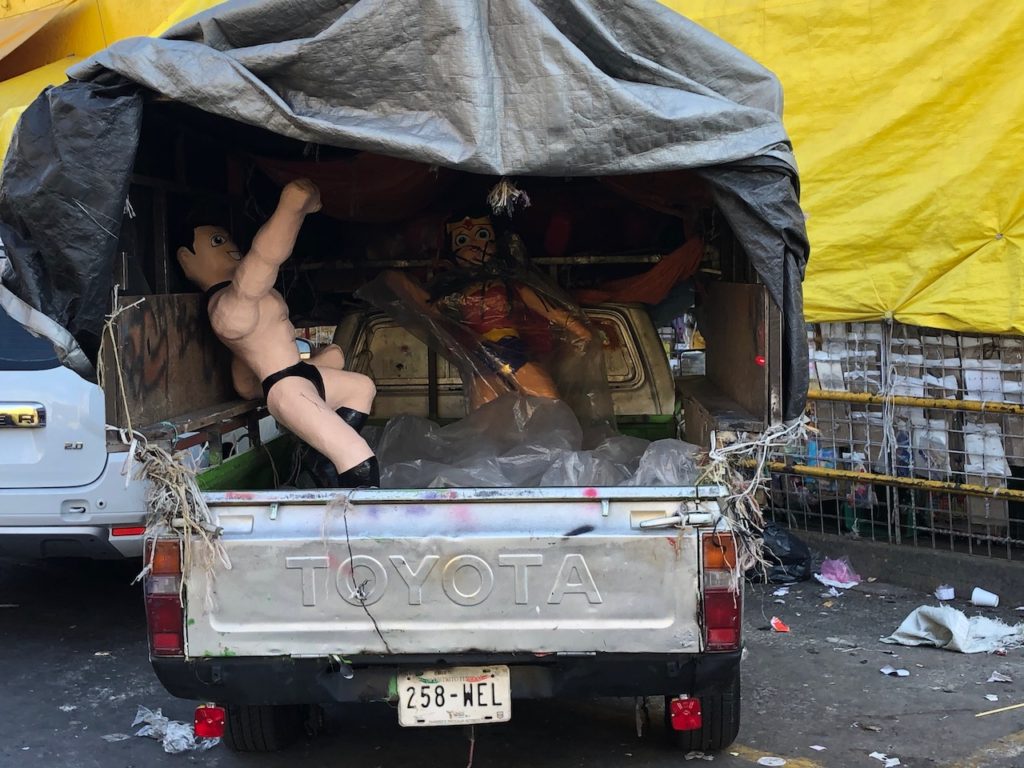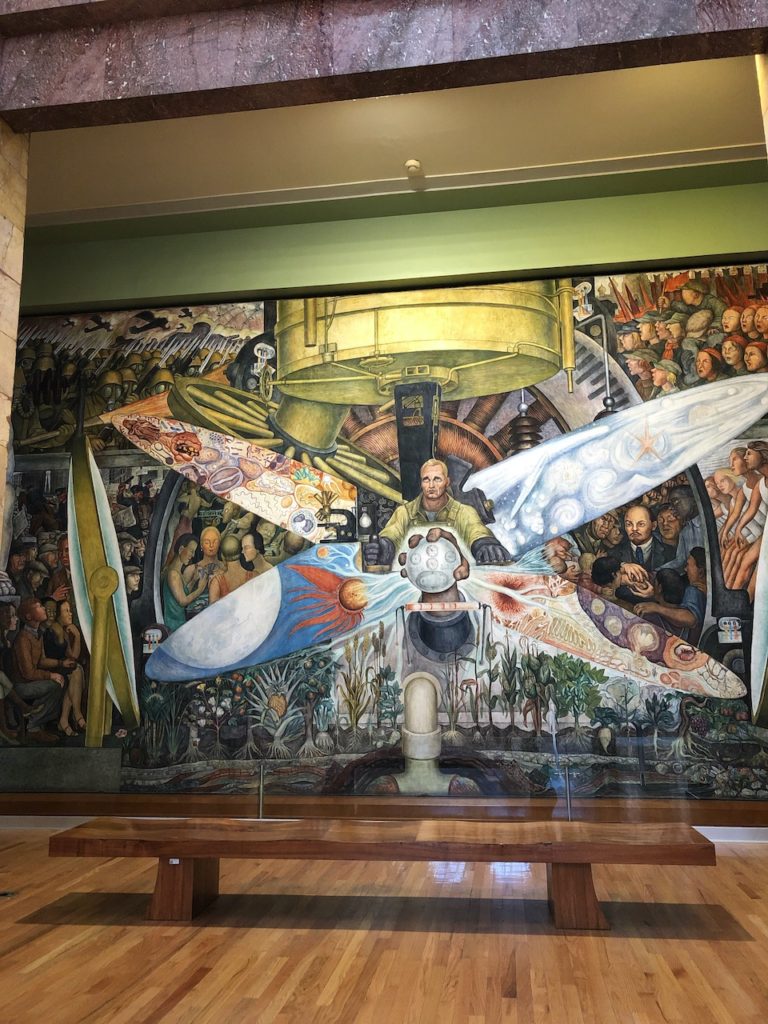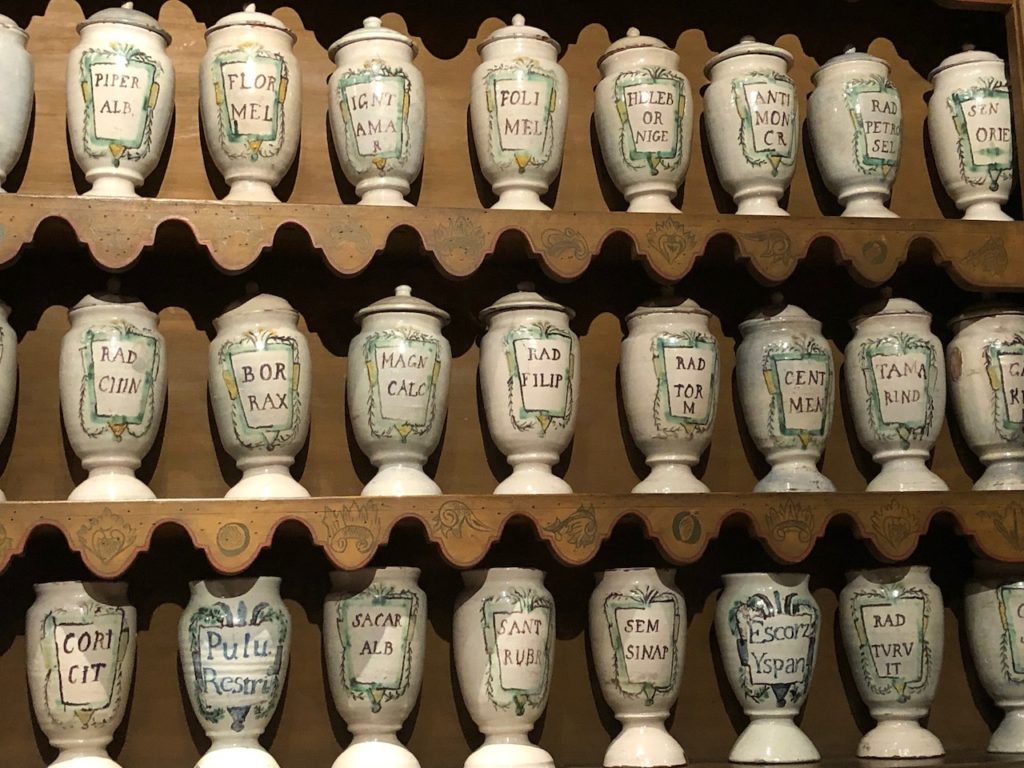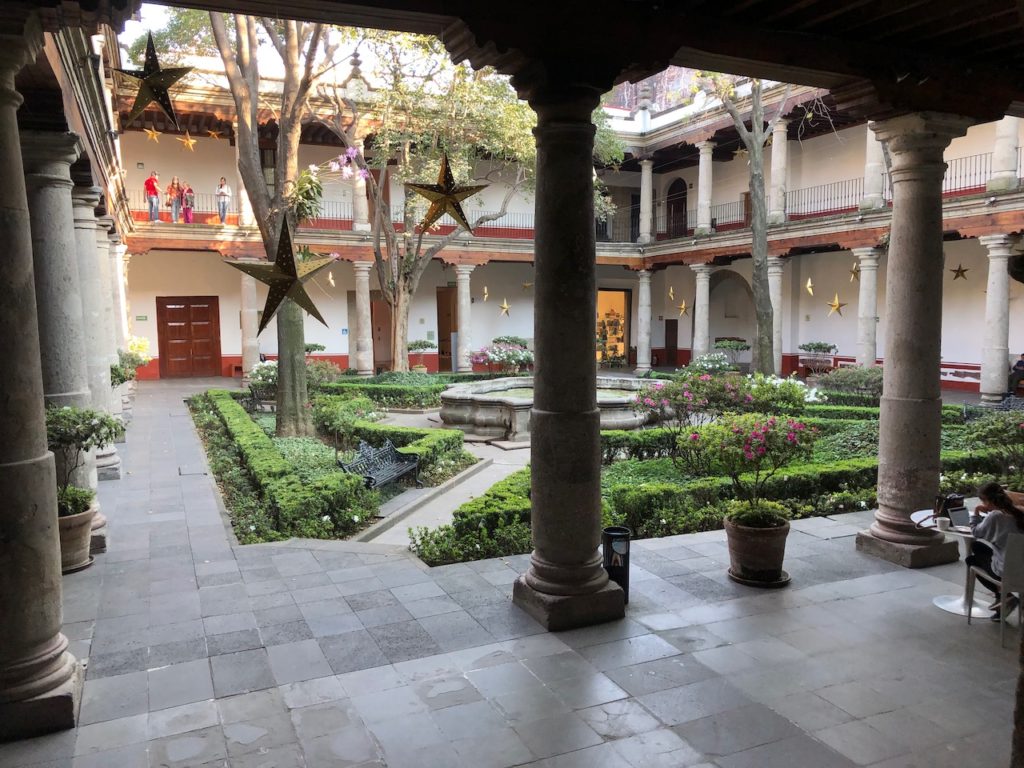 On Sunday, our last full day in town we headed south of the city to a district called 'San Angel'. On the way we took in the main central drag which is closed to traffic on Sundays and becomes a huge malecon where the locals come out and ride bikes/skateboards/roller blades etc. The atmosphere was lovely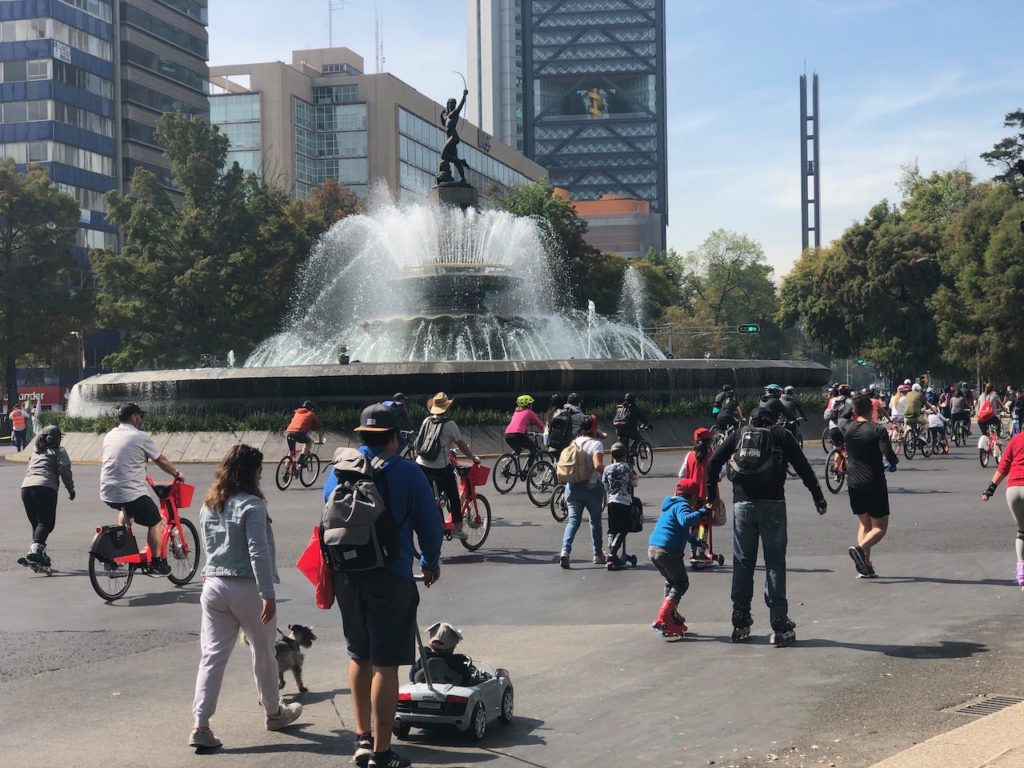 San Angel has a little area which has been designated a 'world heritage site' because of its outstanding beauty. This has to be one of my favorite places ever. It was charming. so peaceful, relaxed, and the air here was much clearer than in the rather polluted centre of town.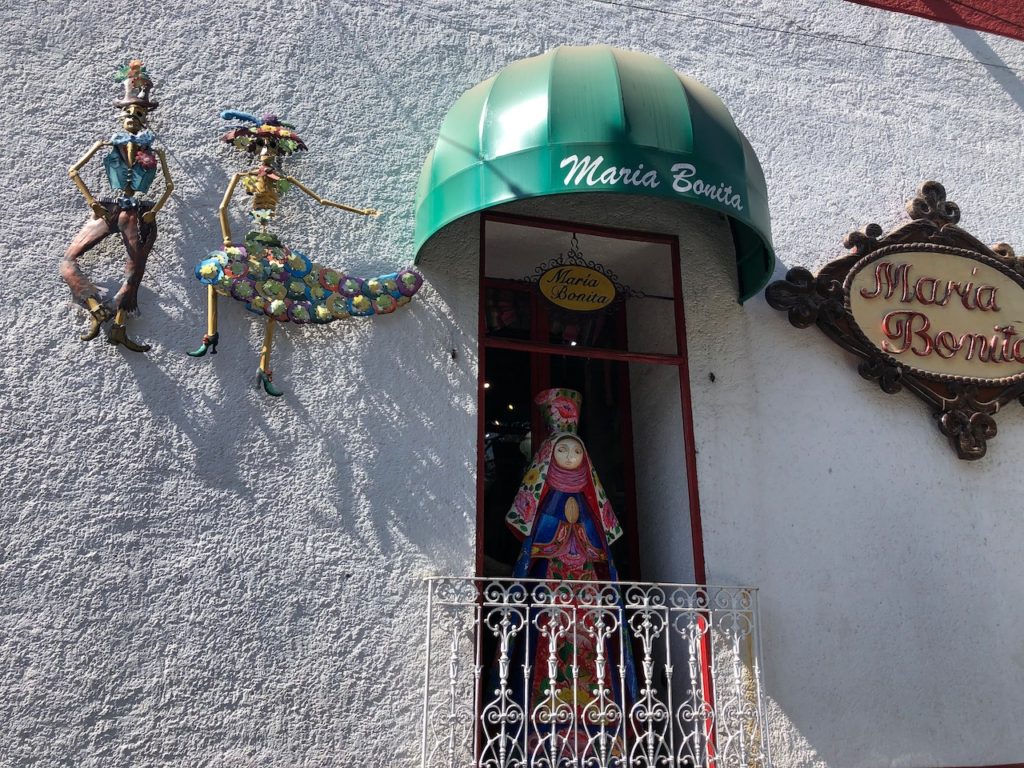 We walked around the two town squares, small stalls sold lovey genuine local craft products and paintings. Kathy bought quite a few gifts to bring home. Several houses had been opened to the public and it made me long to own a property here so I could furnish it with these amazing objects.
A little further down the road we stumbled on a concert being performed in a gorgeous courtyard of an old house, now museum.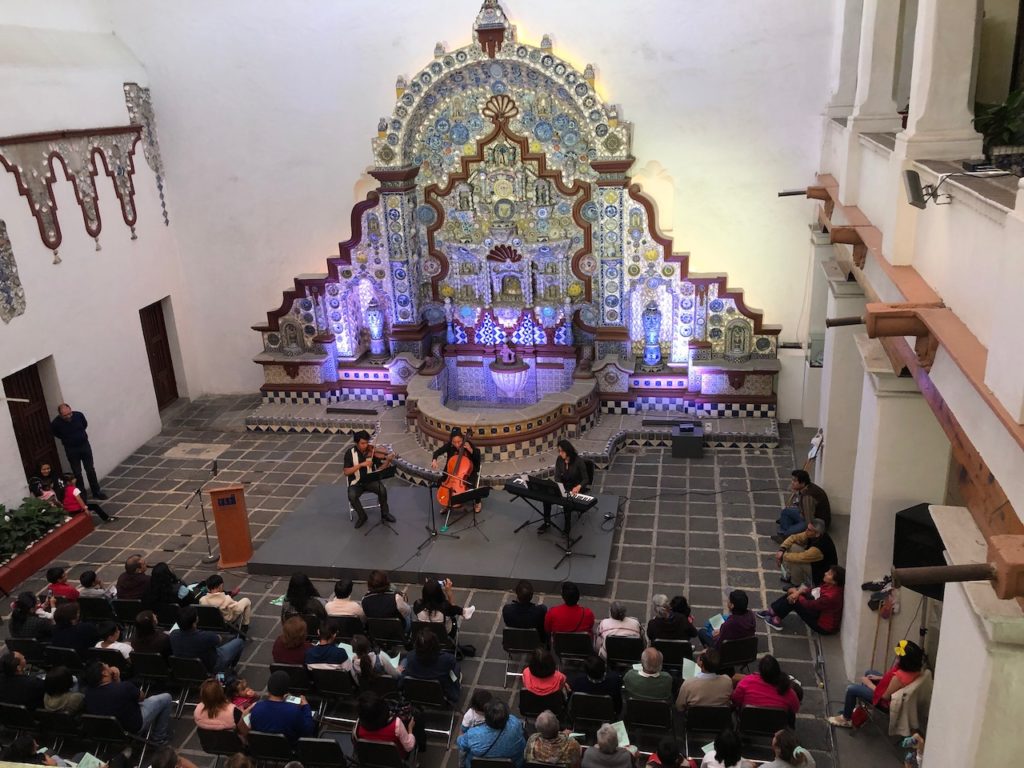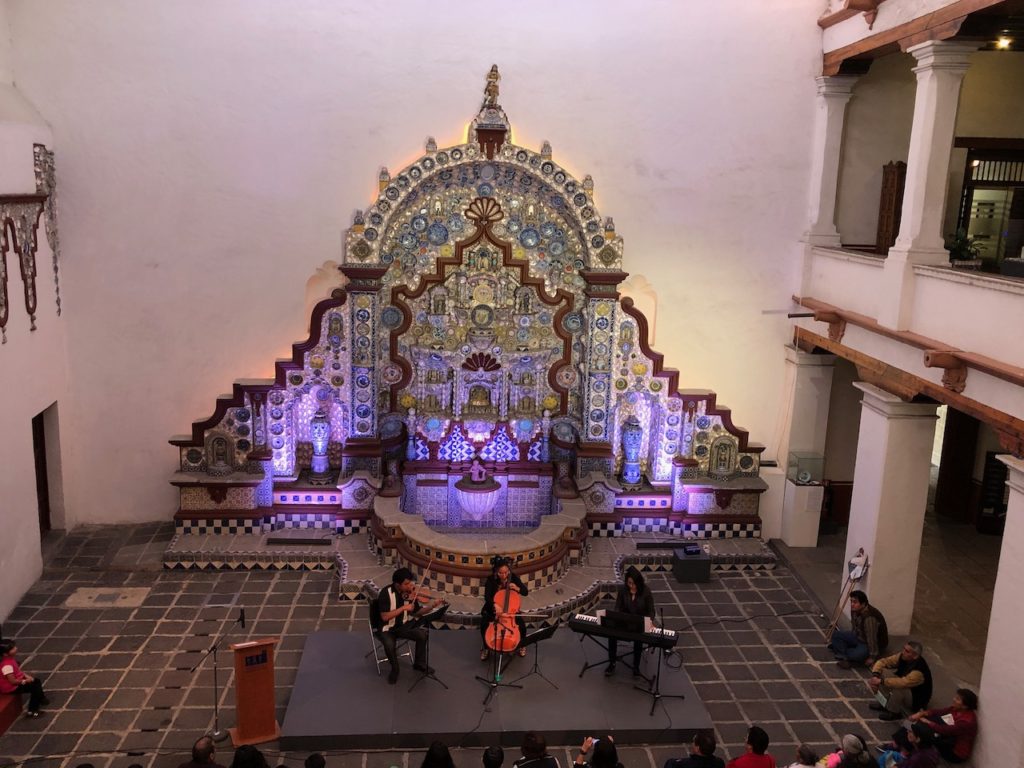 Further on we visited an old monastery. Inside was a temporary exhibition local school children had been involved with. There were some great day of the dead creations. I love the way they celebrate the dead here. They seemed to have removed the fear from it and made the whole thing more fun.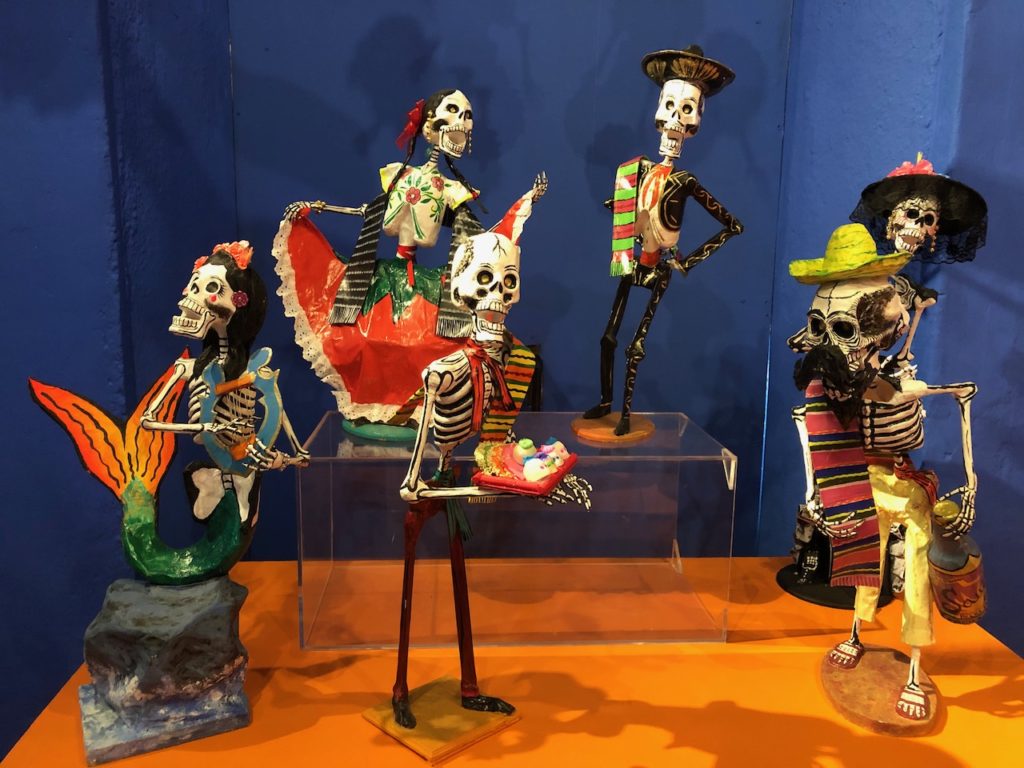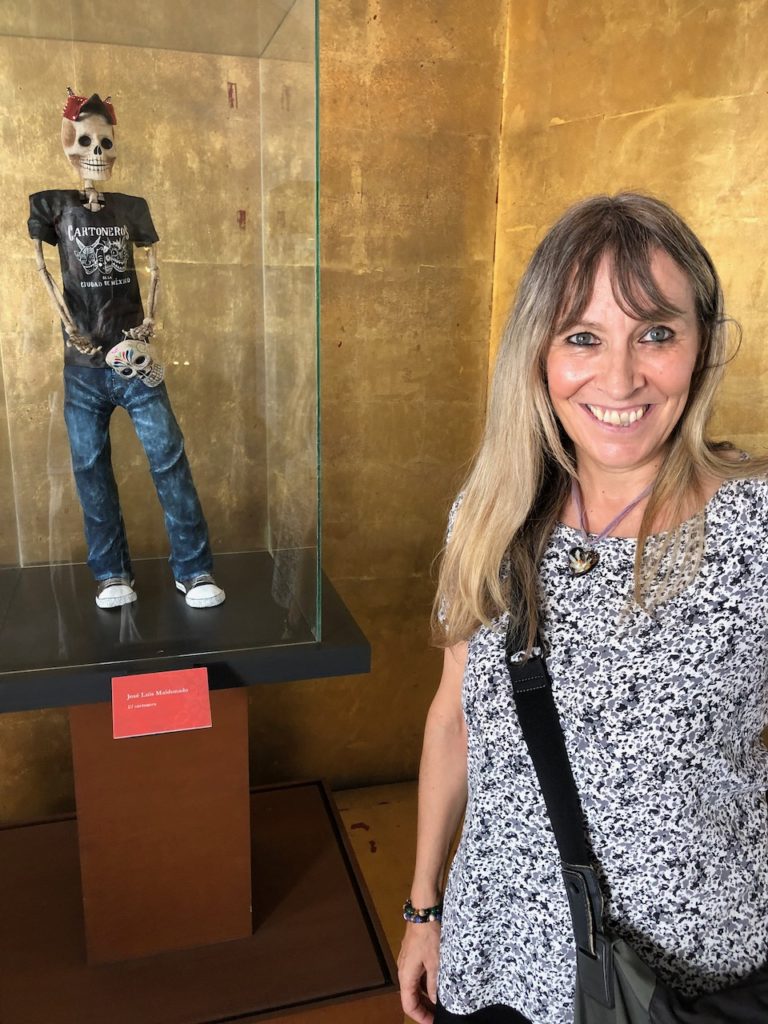 An example was found in the crypt below the monastery, we watched a young child exploring all the mummified remains of what I assume were once important people, without any fear, just curiosity.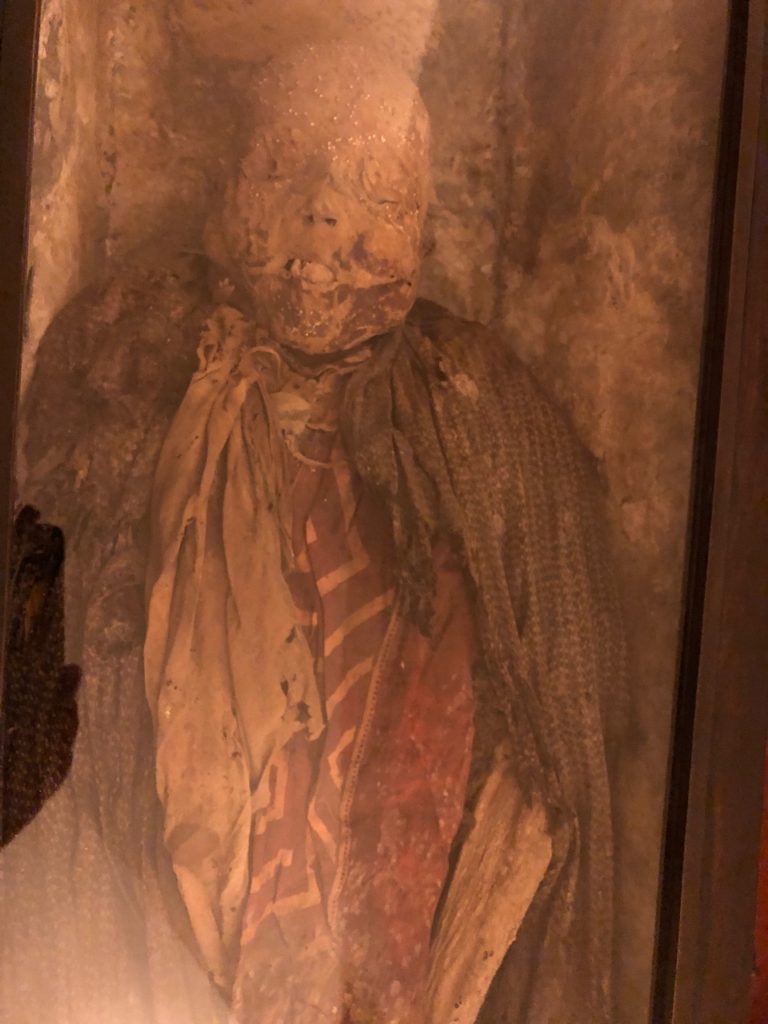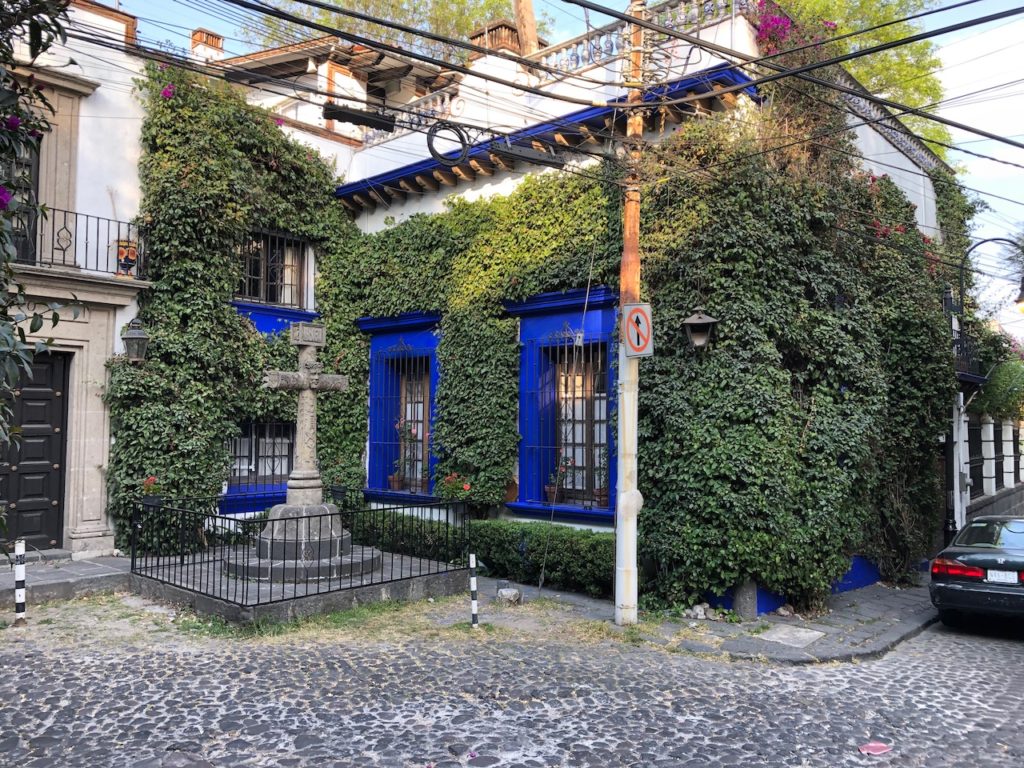 After San angel, we had a final meal in the city centre and in the morning headed off to the Airport early to get in the queue at Immigration. As it turned out, there was no queue, and the immigration official was ever so nice in helping us get the new visa quickly. So far every official I have met in Mexico has been extremely pleasant and helpful. The people of La Paz are ever so nice, I think I might be here a while.
Kathy got her flight without issue, I flew back to the boat and met Jim. We headed off to the Islands to explore. More in the next posting.