The trip back from Puerto Escondido to La Paz was a bit of a sleigh ride. For the first few days we had 15-20 knot winds from behind. The trip was fast. We stopped at El Gato, then Isla San Francisco, and finally at Caleta Lobos on the peninsula, just a few hours out of La Paz.
We fuelled up before setting off, but the engine barely ran at all and we arrived with a near full tank. We had used 100 litres on the trip north. So quite a saving with diesel at £1/litre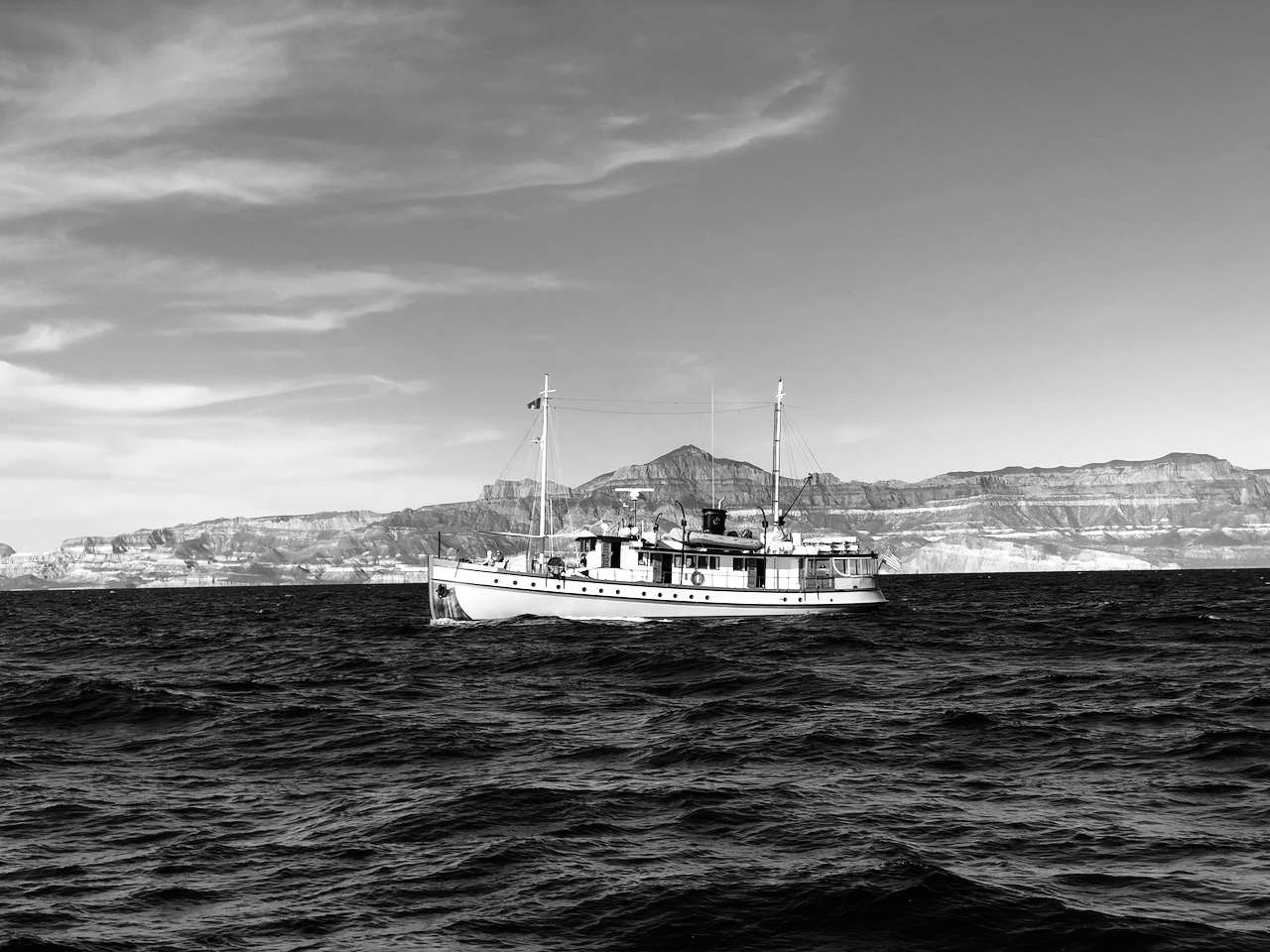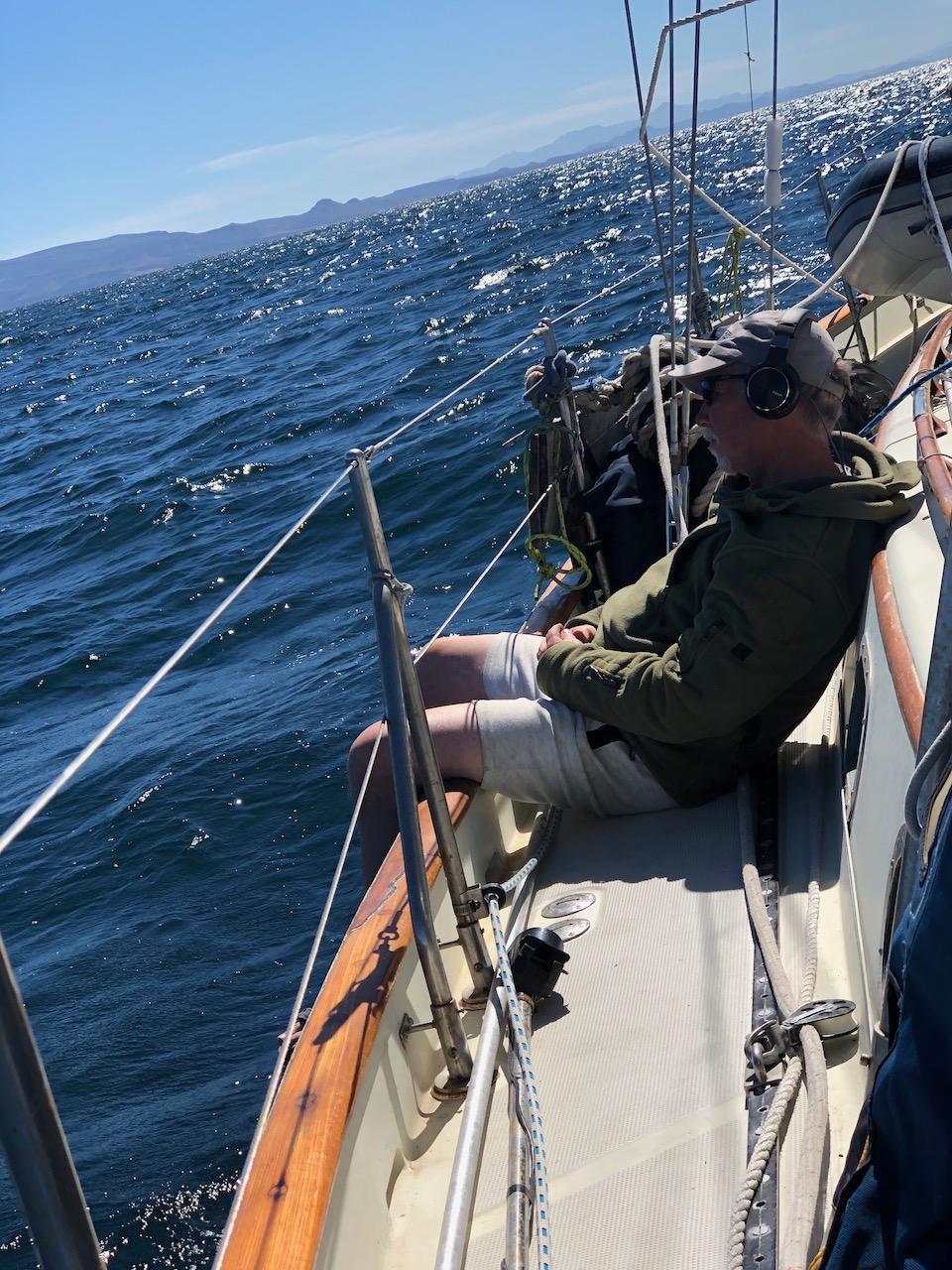 We motored into La Paz town around low water, especially low because of the spring tides, and we were shocked to see just how far out the sand banks came to the channel. People had walked out into the middle of what is normally a fast flowing estuary. It looked like fun, and reminded me of the fun times we had with the kids when you used to sail out to the West Hoyle sand bank and ground the boat as the tide went out and picnic on the pristine sand there.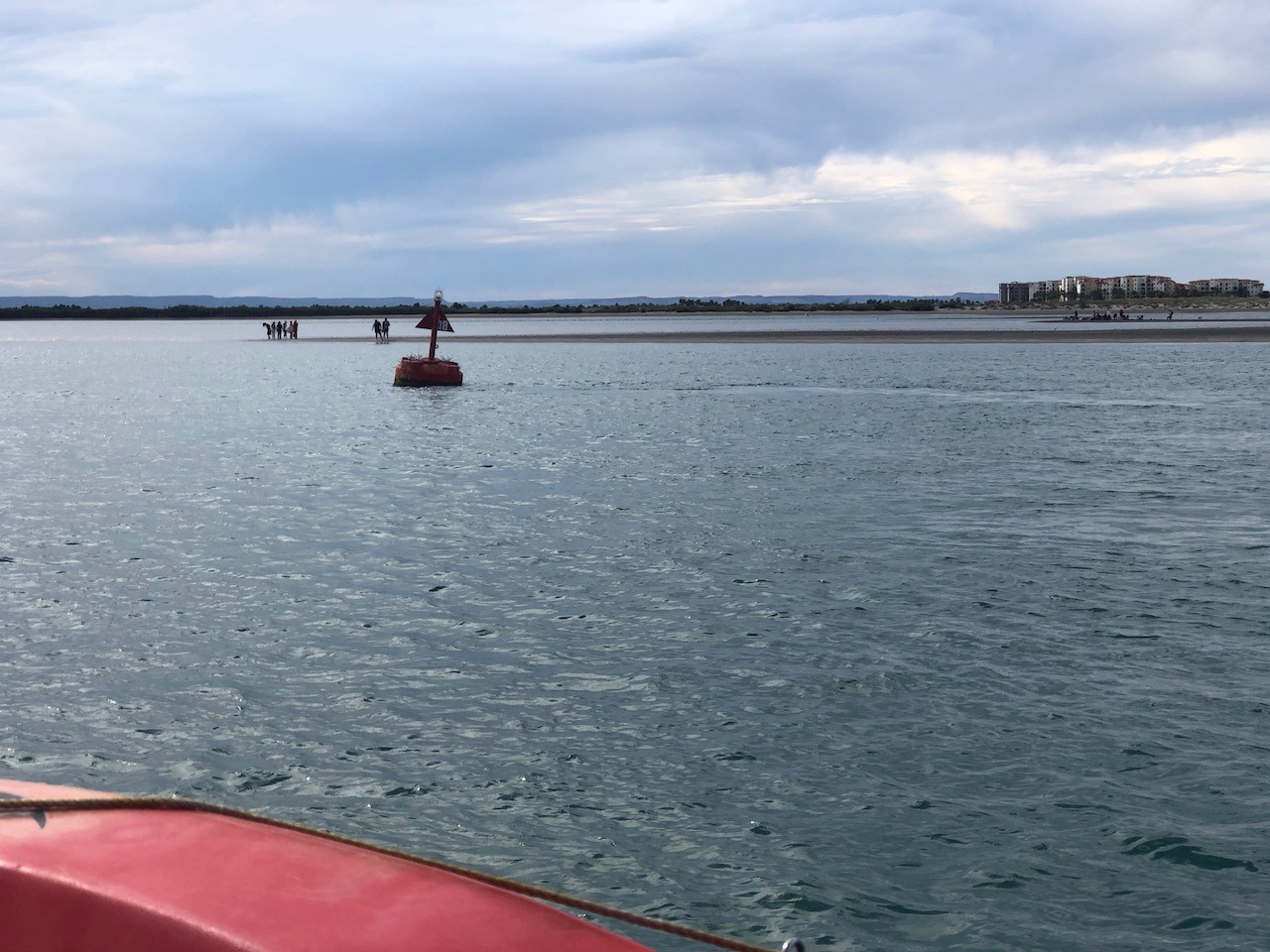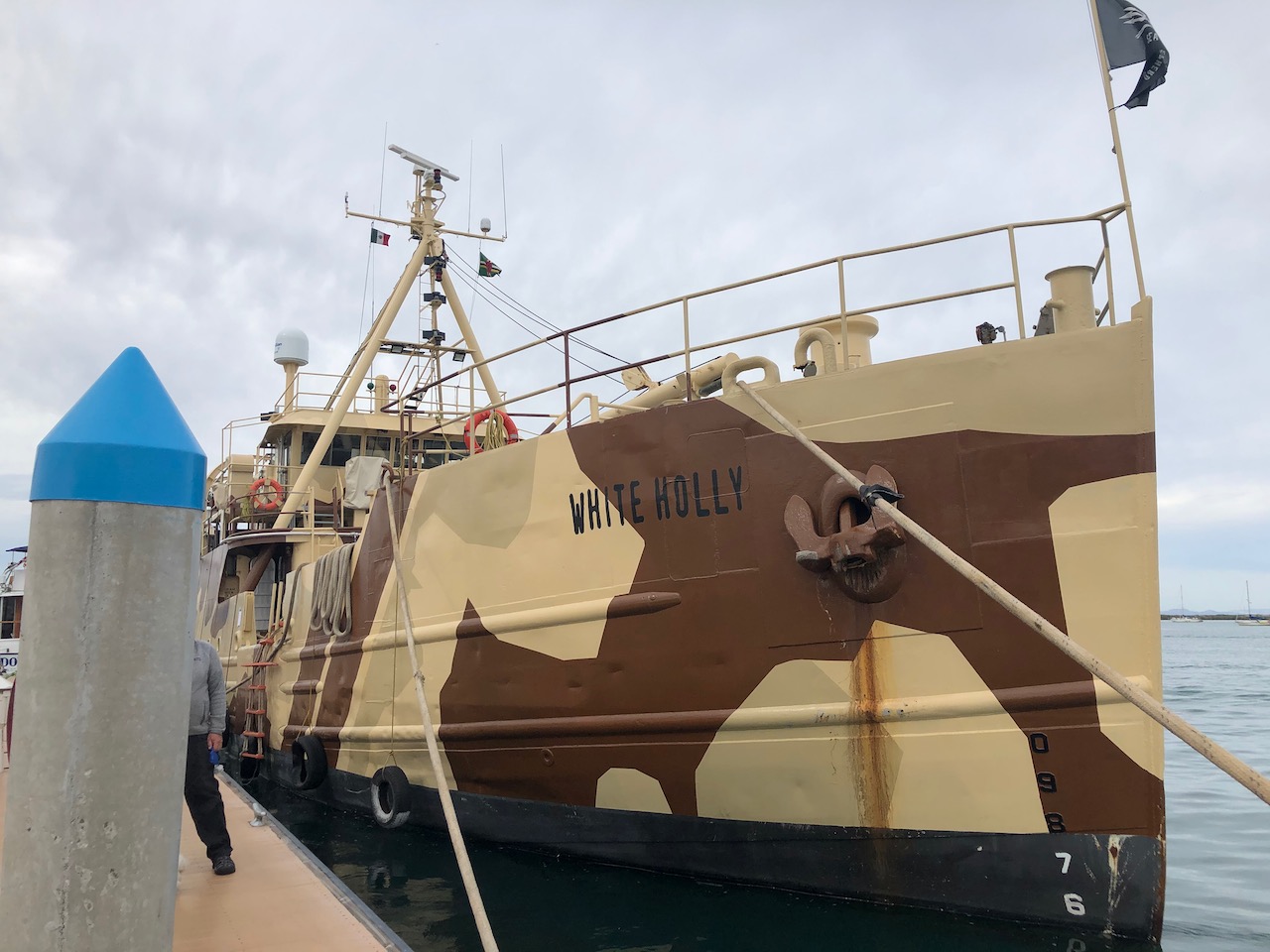 It was good to tie up in Marina La Paz again, just a couple of slips up from where we first arrived back in December. We soon noticed a Sea Shepherd ship tied up at the end of the marina. They have been checking on water quality in the bay here, looking at plastic and pollution levels with the local authorities.
For those who don't know, the Sea Shepherd organisation are doing great work in trying to protect the Vaquita porpoise in the sea of cortez. The were thought to be extinct here, but a few have been spotted. In an article from their website here they state..
"Sea Shepherd removes illegal gillnets from vaquita habitat to protect the mammal from getting ensnared in nets set to catch another endangered species, the totoaba fish.
Totoaba is targeted for its lucrative "buche" or swim bladder, which is trafficked and sold in black markets in Asia. The bladders are consumed in a soup believed to have beneficial health properties, despite lack of scientific evidence confirming such claims. "
La Paz was more sleepy than when I left, but also a bit warmer which was nice, especially as the UK was being battered by storms and flooding.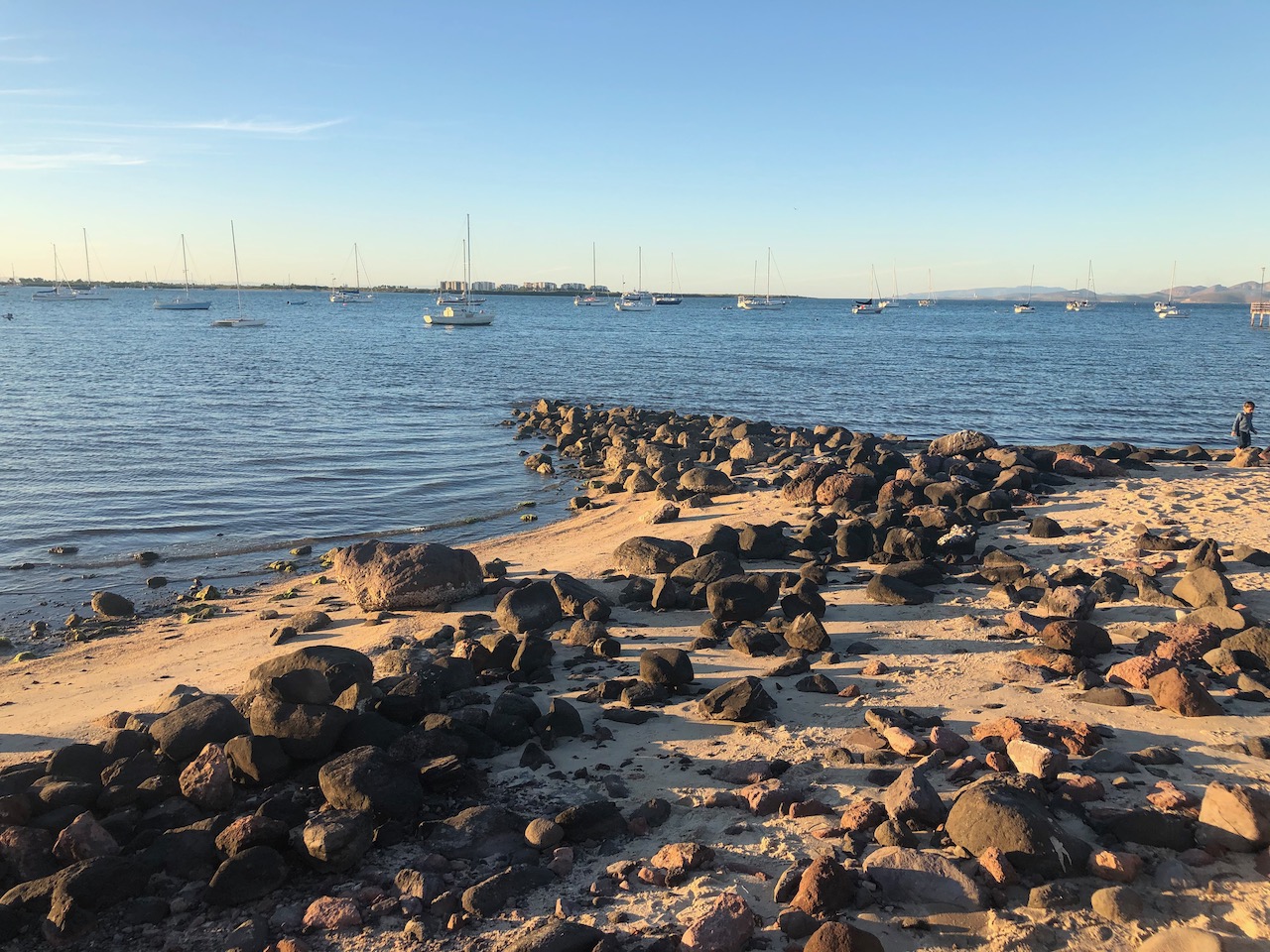 On Monday I hired a car and drove Jim to the airport at San Jose del Cabo. I must have caught a bit of food poisoning or a touch of corona virus. We did eat out the night before with Mike and his Californian girlfriend Shauna, but everyone else seemed ok, so I don't know. either way it was a most uncomfortable ride to the airport, with lots of stops along the way. I drove back along the coast to Cabo San Lucas, and saw the non stop development of the coast with the construction of huge luxury hotels/spa resorts. There was barely an undeveloped spot along the whole stretch of 20km.
Back at the boat the next day I rested and started on my long list of tasks. The first was to replace my stolen visa. We replaced Kathy's at the airport, it took 15 minutes at the immigration office. and was no big deal. La Paz Immigration was to be another story. It took 5 visits over two weeks, including an interview, a very rude bank clerk, and a few new friends from amongst the crowd seated in the waiting room at Immigration, where we all clung to our numbered ticket, waiting to be called. I spent so much time there the ladies behind the counter new me quite well and would just call out my name "Mr Paul" when I was needed. I now have my Visa, it still expires in May, I was going to ask them to add a couple of weeks to my permitted 180 days, as I had spent nearly two weeks with them!
On the spur of the moment I decided to replace the plywood panel that supports my instruments in the cockpit. It had started to delaminate and the last time I took it apart a large piece ripped off the back. Also it was looking tired and the speaker /thermometer and cigar lighter didnt work, so I figured I could remove them.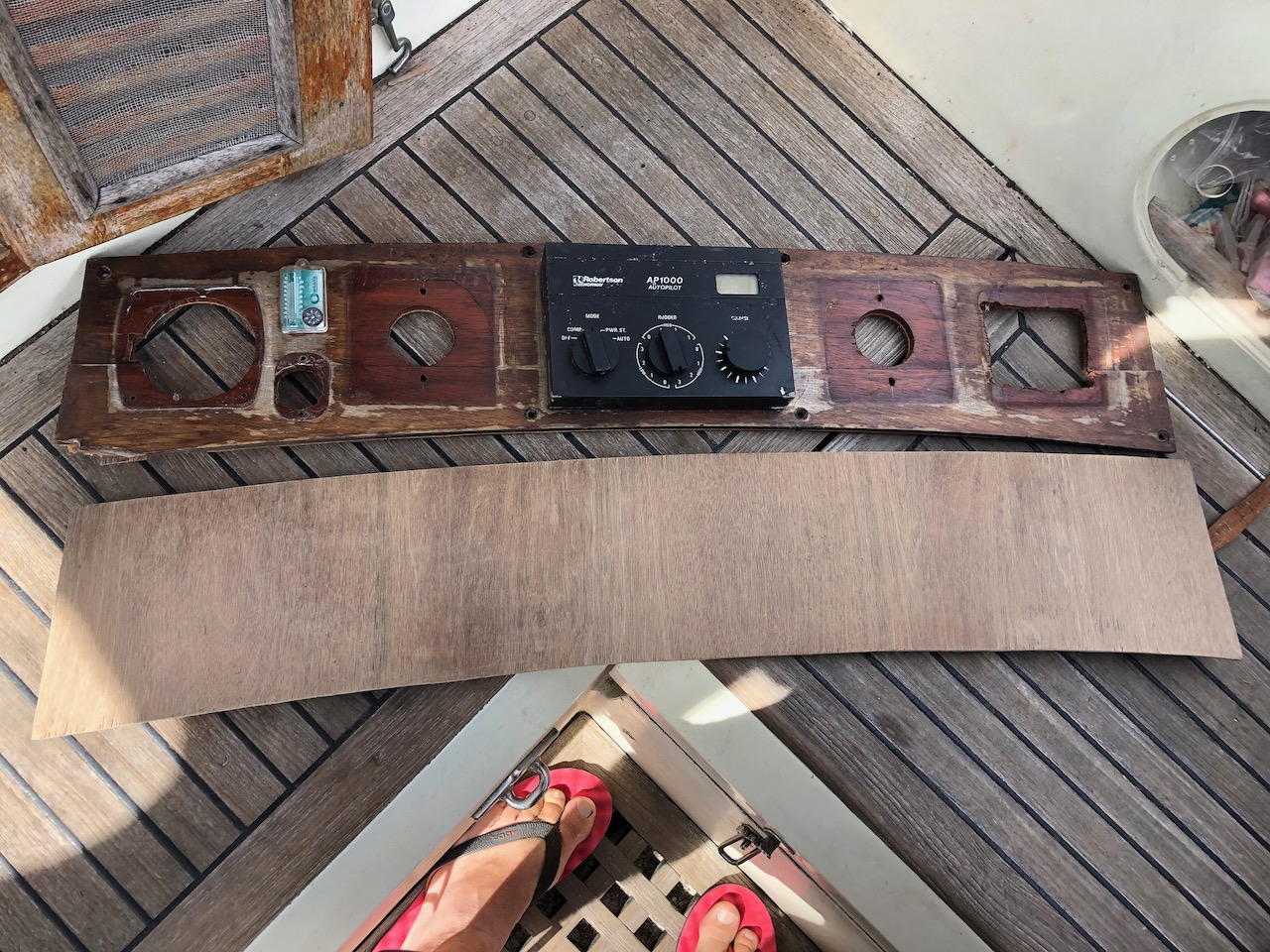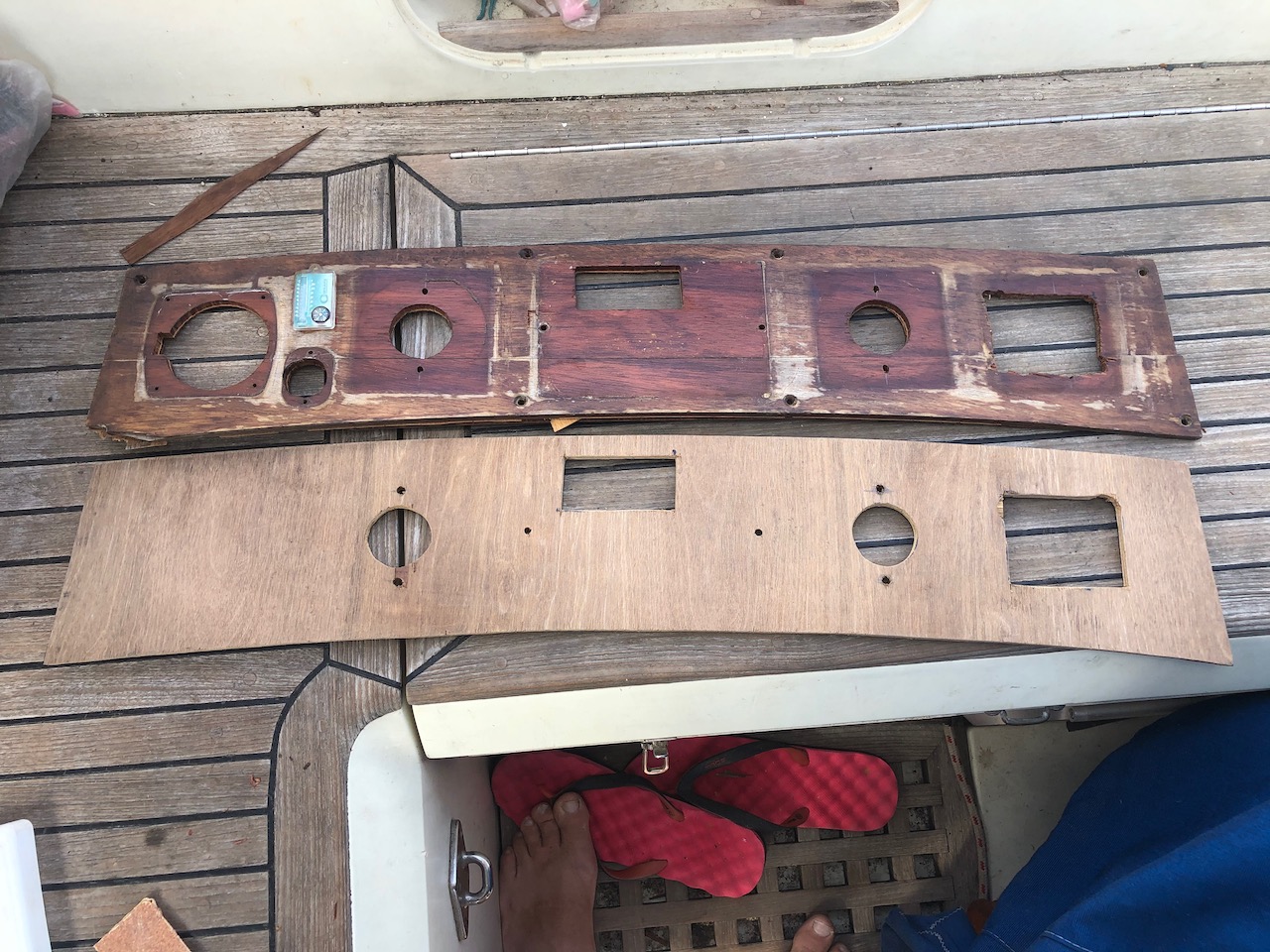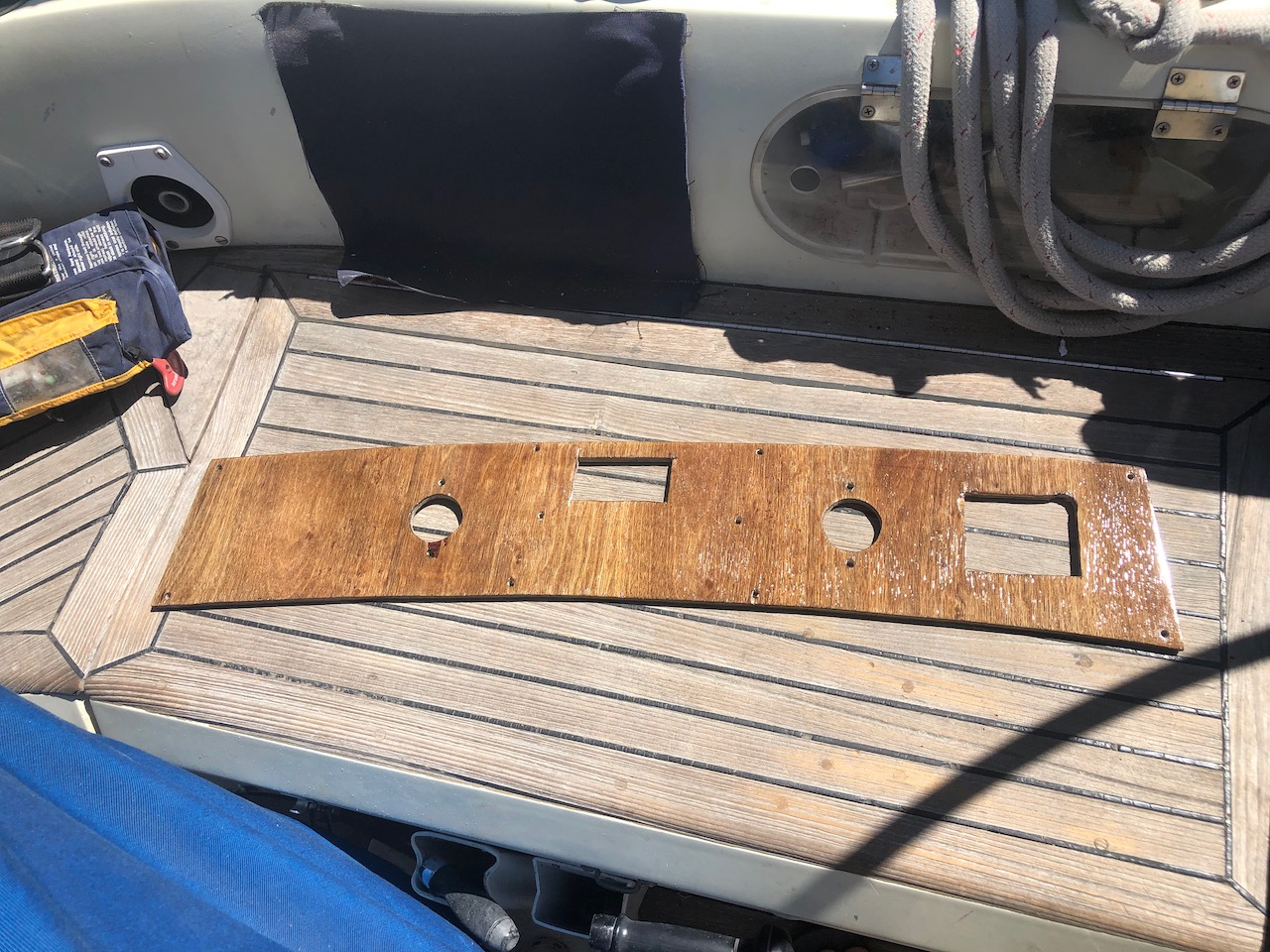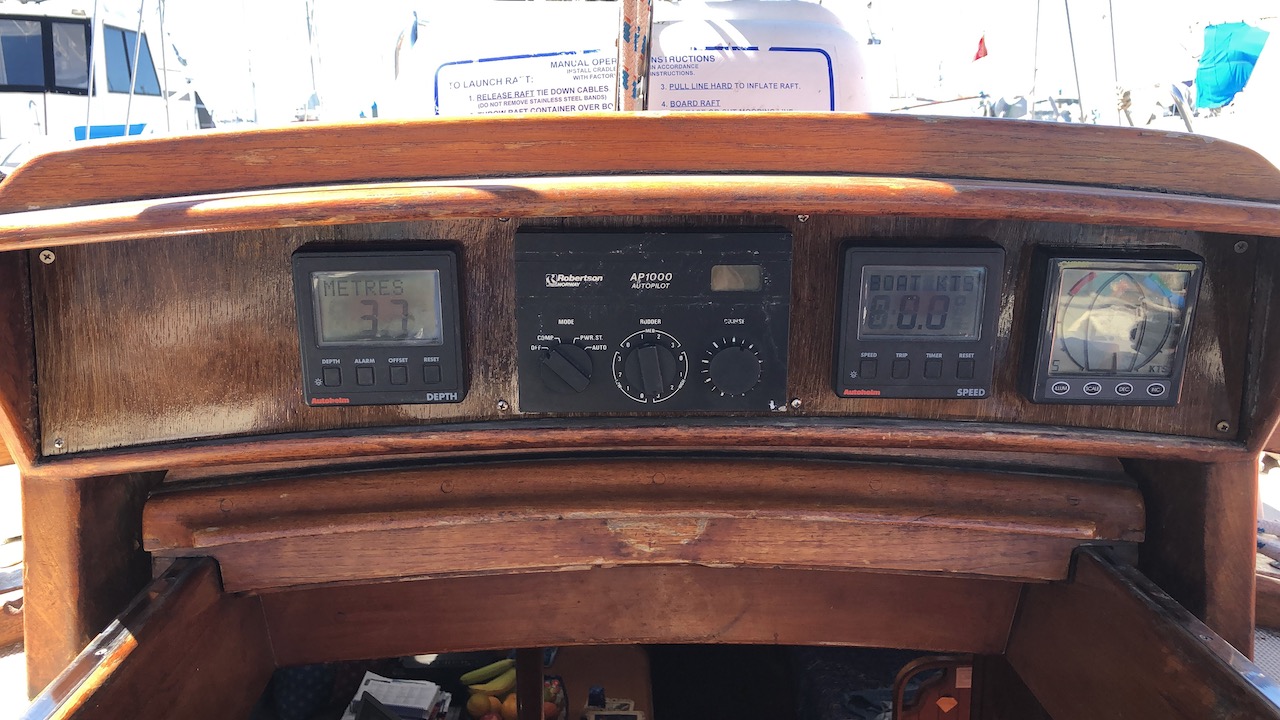 The plywood wasn't the best quality, but it's an improvement on what I had.
Next I had to find out why the lever on the head wasn't staying in place. That turned out to be a spring not adjusted properly, so was an easy fix, however when I was doing that I noticed one of the head seacock pipe connections was badly corroded.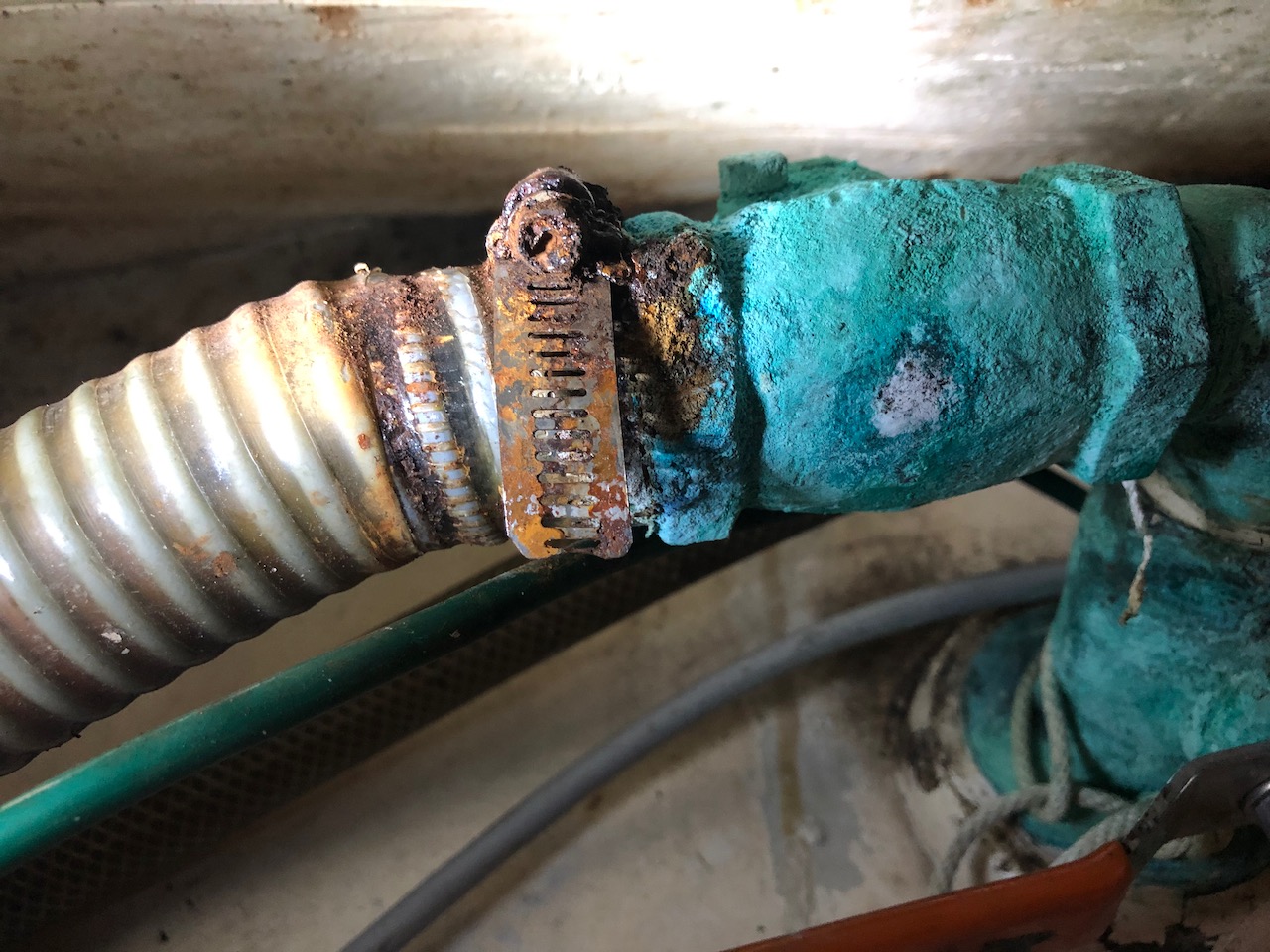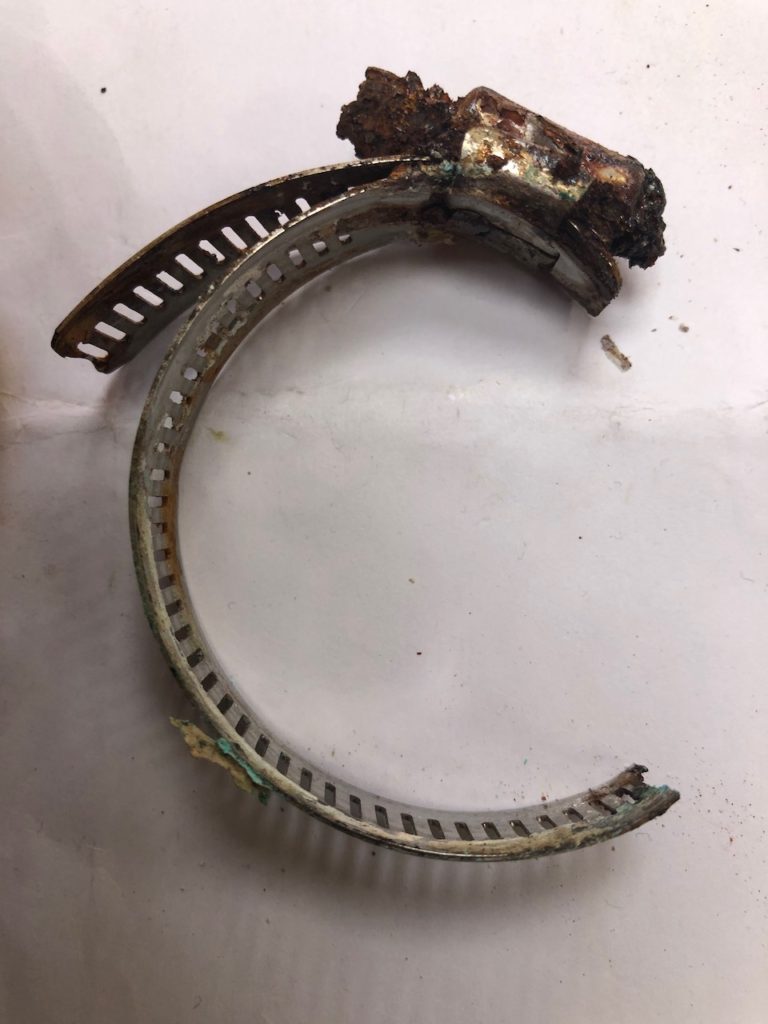 Having repaired the hose with 2 new clamps, next on the list was to book my PADI dive course, I popped down to Mike's boat and we worked out a plan for fixing his two bilge pump problems, and while I was there at his marina I booked onto a PADI Open Water dive course, to start in ten days time. I have a massive theory book to read and understand before my first lesson, I'm a little excited about this, as it's not that long ago in my mind that I was scared of going underwater and couldn't even swim when I started the cruising life.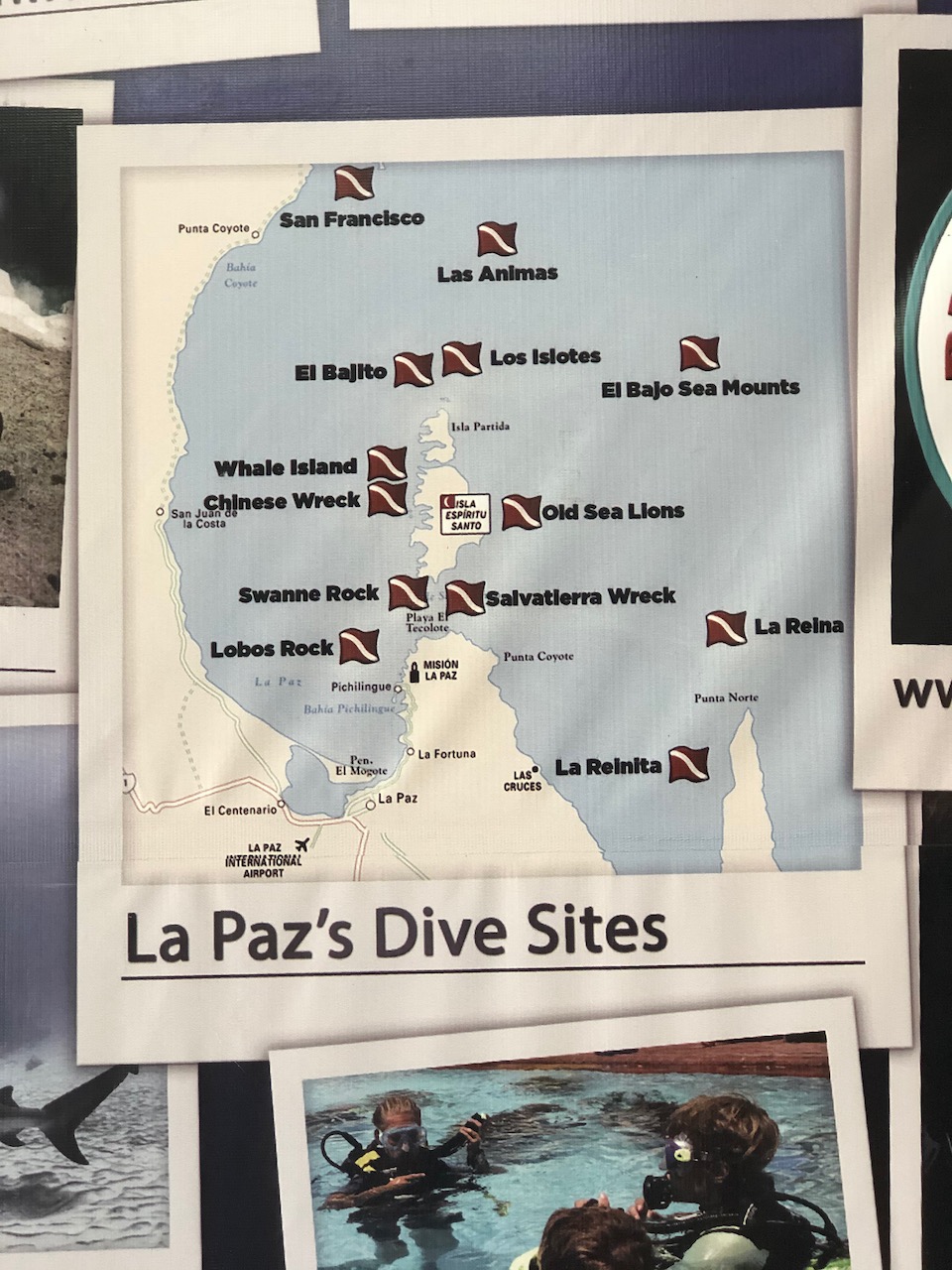 I keep seeing places here that I would love to own, This hotel california looks so classic mexican.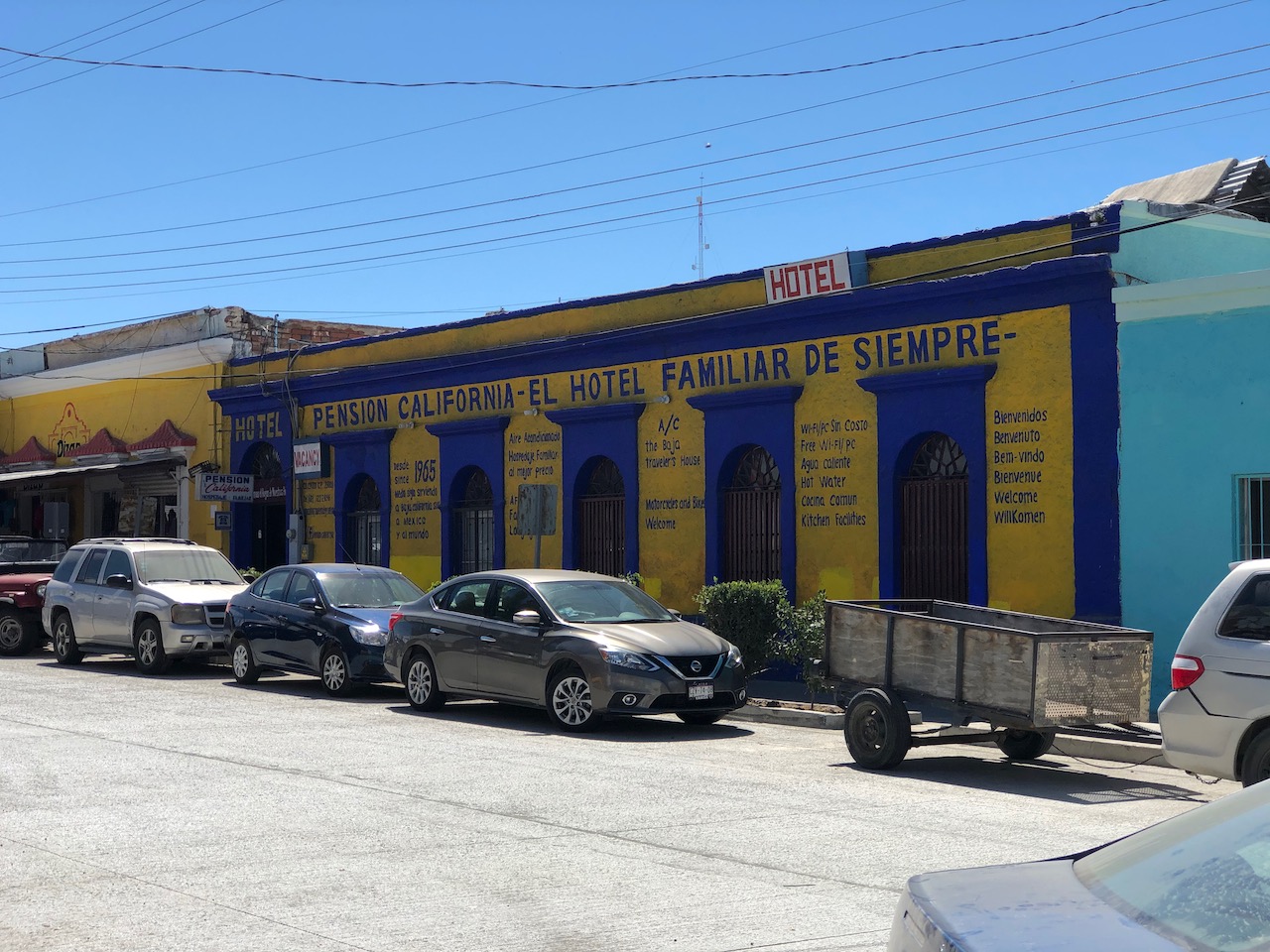 Today the La Paz carnival begins and runs until Monday. It's mostly performances with lots of stages and stalls along 1 mile of the Malecon. Each day there is a big float parade. It reminds me of the festivals we visited in Barcelona, like the Festa Major de Gracia.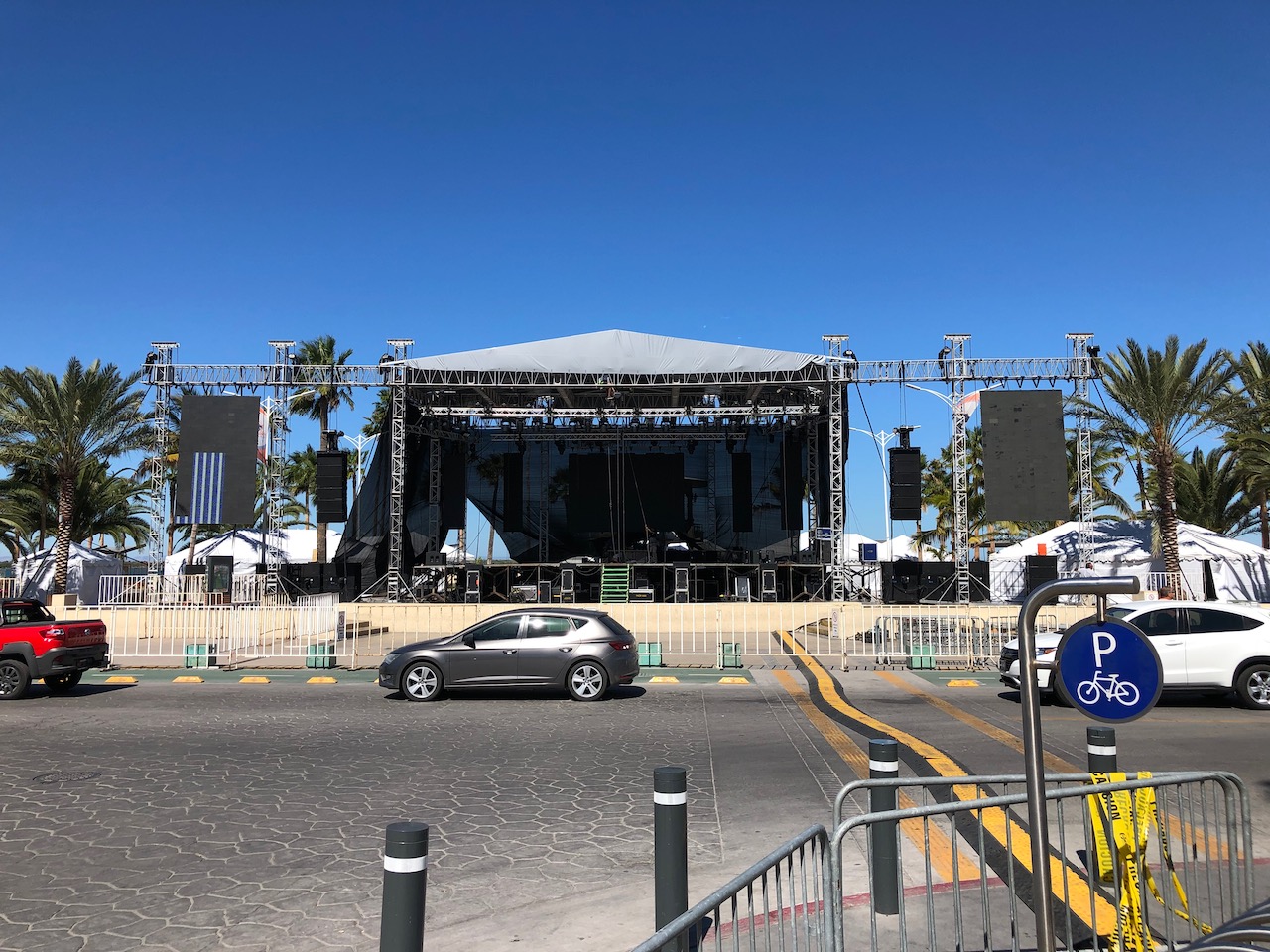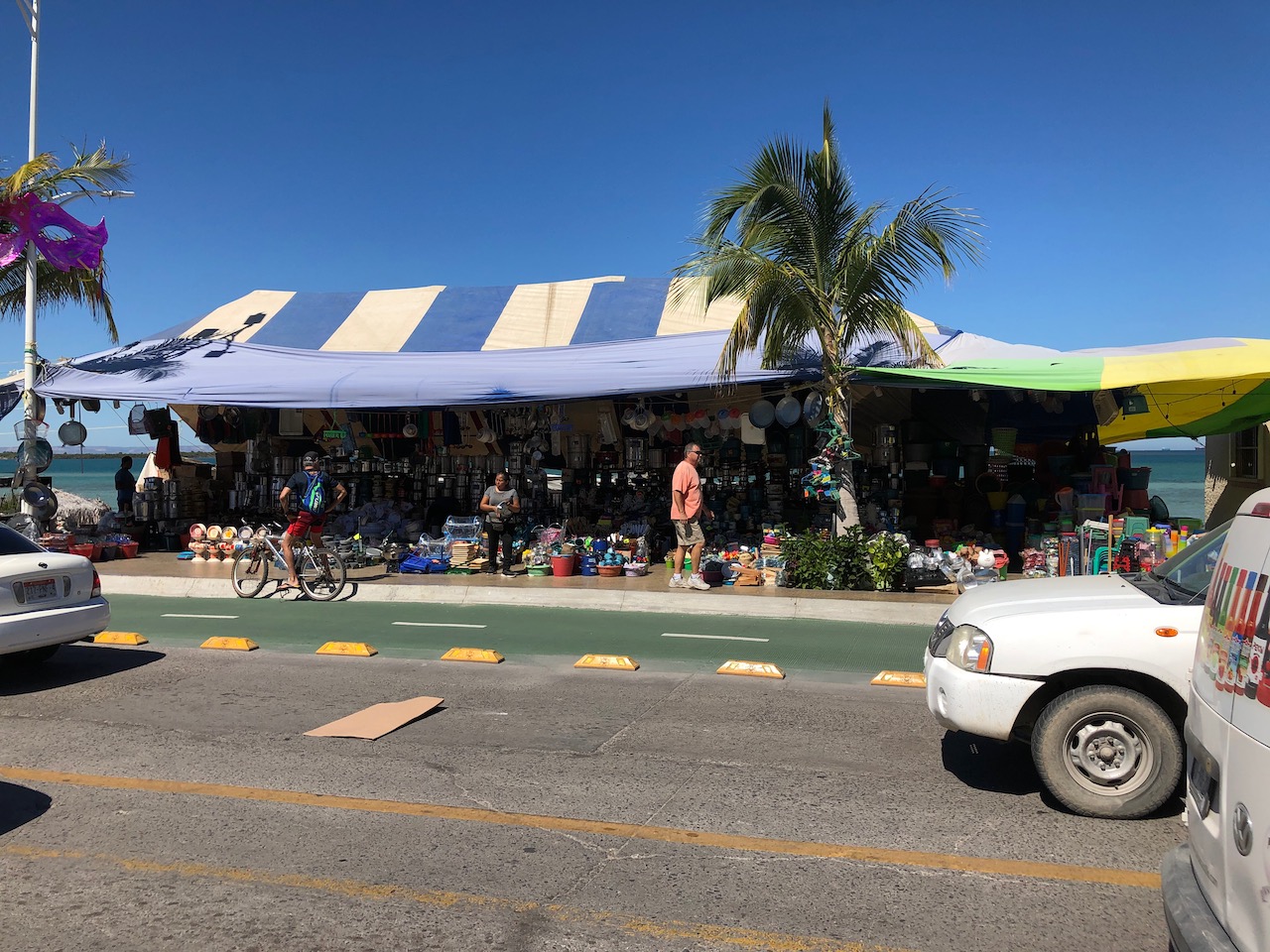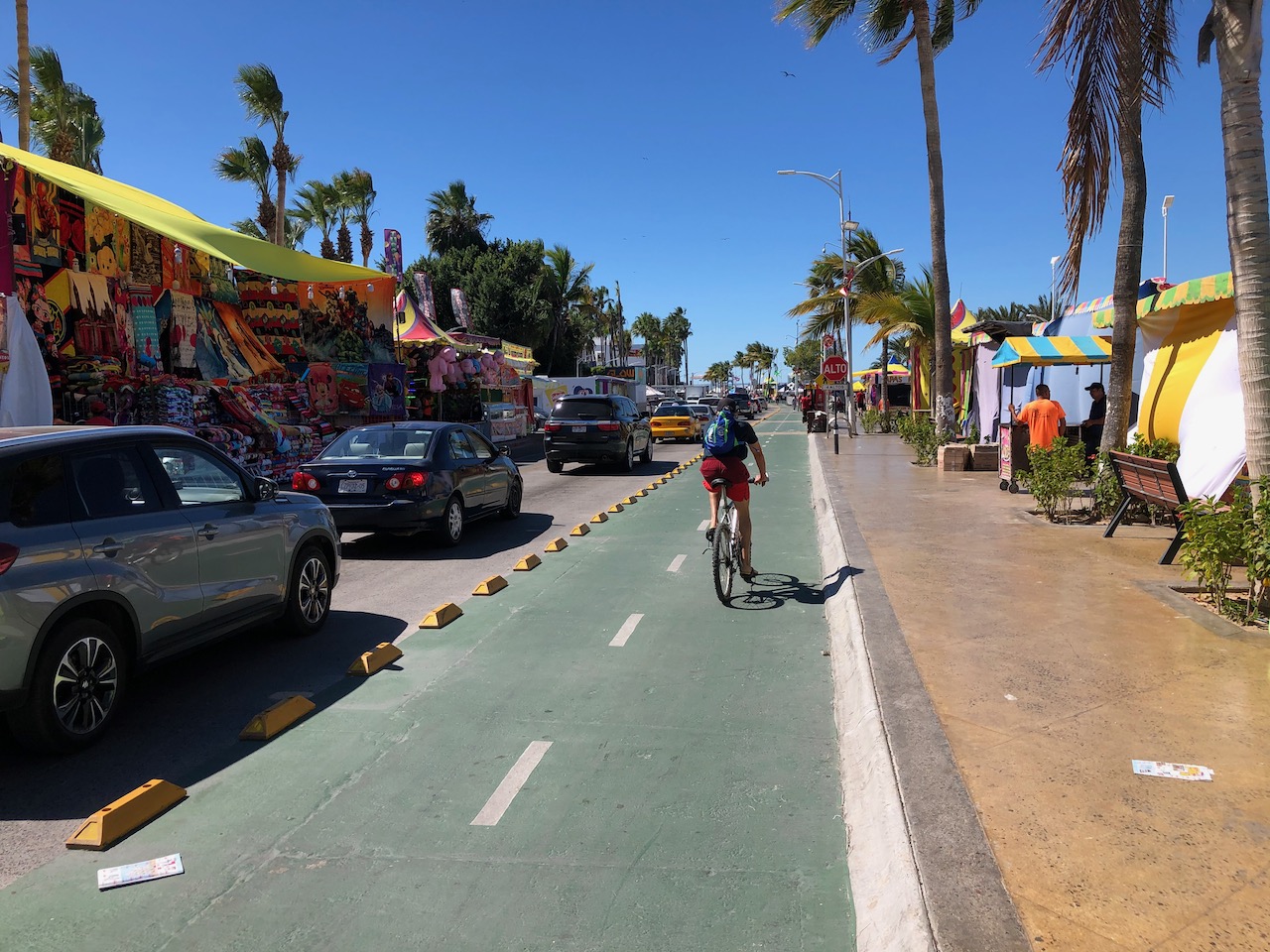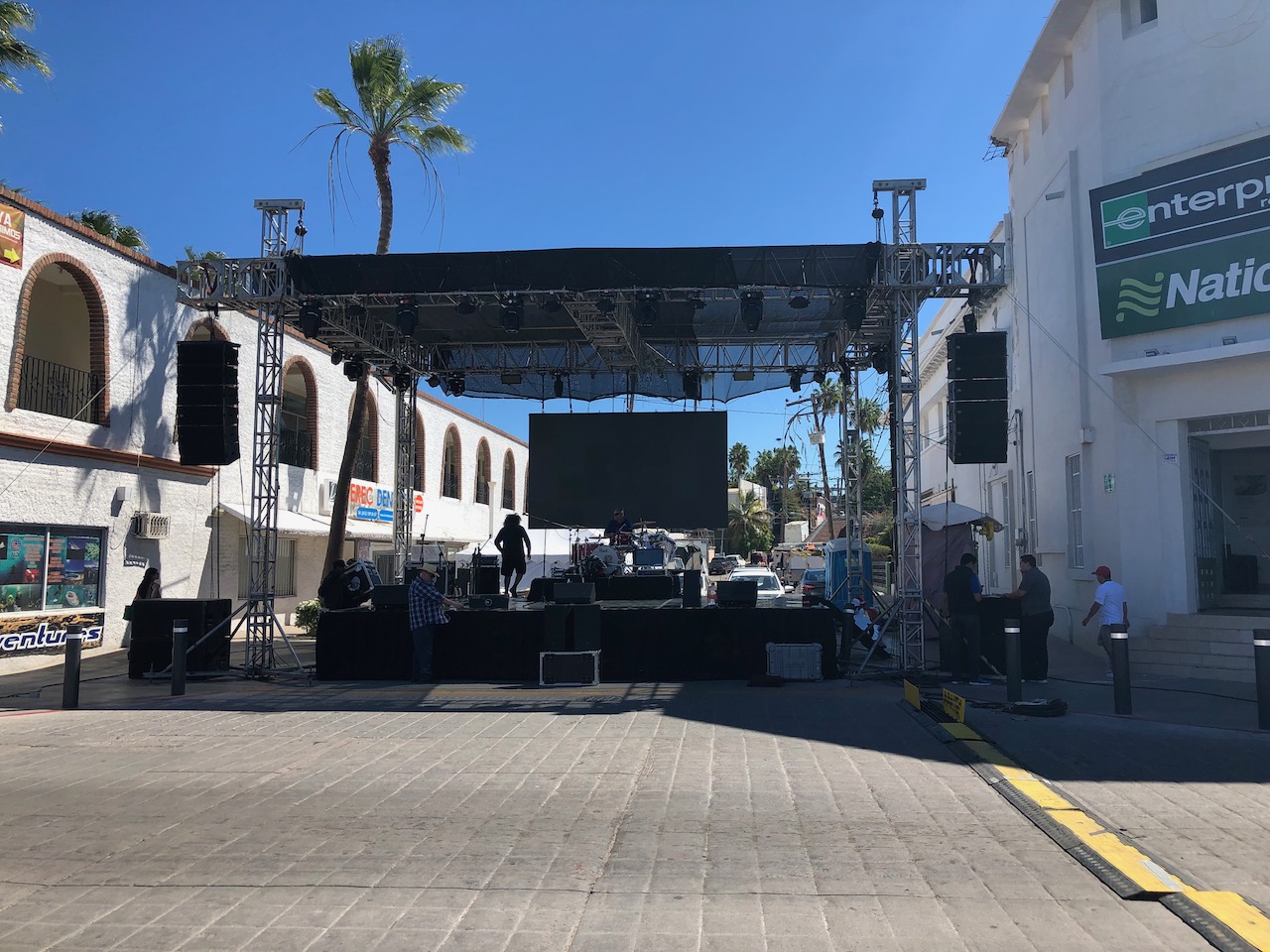 I will know more later as I'm now off to check out the fish tacos that are bound to be on offer, along with a couple of churros (basically long doughnuts) I hope.
I have just started making my own juices, it's a healthy way to stay hydrated, tastes great and also is very cheap. I had no idea how easy it is to make real lemonade.
I'm going to be in La Paz docked for the next 4 weeks until Tim and Asta arrive, when we will hit the sea again. Hopefully I can finish all my boat jobs by then.
Paul Collister
20/02/2020
PS Apologies for the multiple notifications that were sent out about this blog post, I'm still struggling with the postie system.