Today I had my longest lie in yet, the temperature has dropped a little over the last few days so I think that helps. Also we had no deadlines to worry about today, there's nothing here on the Island to do other than holiday stuff, so when I eventually rose, Tim and I had some toast and cheese for breakfast, then I got stuck into some maintenance jobs. First off was to plug the holes I had made in the cap rail for the brass rubbing streak. I made up some epoxy and drilled some teak to get some sawdust to thicken the epoxy. All went well except for the drill slipping into my finger. At this rate there wont be much of me left to sail around the world. Anyway, this time I managed to plug the holes without the epoxy going off.
The next job was to sand the bowsprit down. I only did the bit in front of the cranse Iron, thats the metal band at the front, I really just wanted to see how the teak would come up before getting stuck into the rest. Also I don't have a power sander, so it was all done by hand, in a very hot sun. I got the teak looking ok, and applied a thinned out coat of varnish, which hadn't dried many hours later. I am hoping this is to do with the humidity. With these sort of temperatures in Spain the varnish would be dry in a couple of hours.
So at 3 o'clock we got the fast boat over to the Chenang jeti. Chenang is a bit of a touristy destination, full of bars, restaurants and souvenir shops. Not my kind of place at all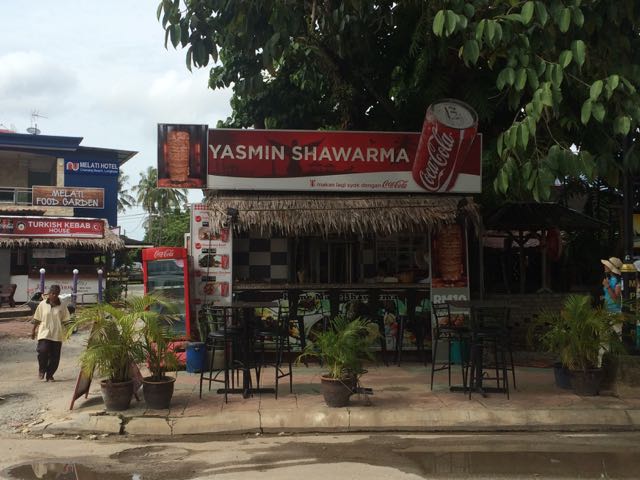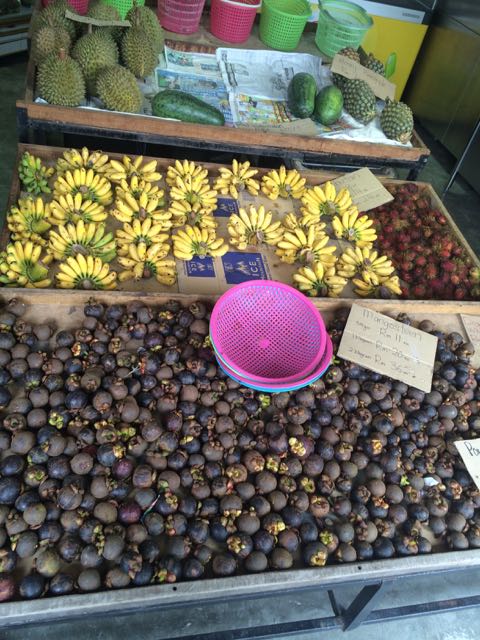 We had a walk along the beach, then dinner at a fish restaurant, Tim had scallops and I had sea bass steamed in ginger, very tasty, and very fresh.
Then we jumped into a cab to get back to the jeti for the 7pm boat back to the island, it's a very fast motor launch that screams along, too fast for me, like being on a jet ski. Before we boarded I took this picture of some local boats that moor near the jeti. I say jeti, but I mean jetty, of course.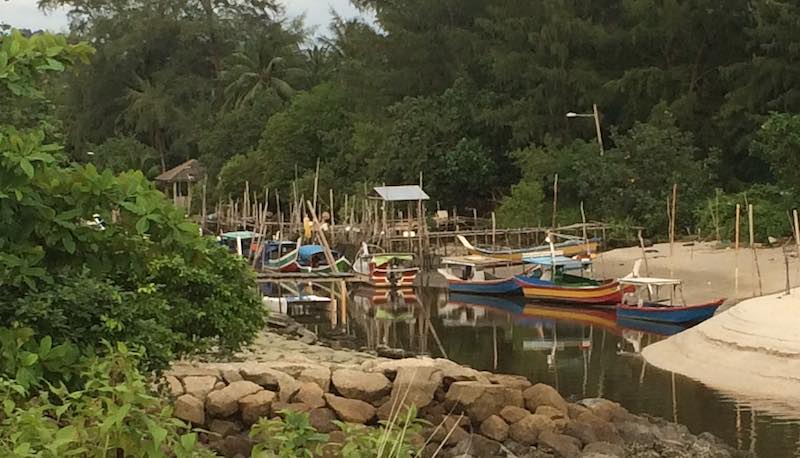 As we arrived back at the island resort I snapped this picture of the boat from the launch, It's great to finally not be the smallest boat in town, or to have an inferiority complex about the size of my mast. (Stop sniggering you people with warped minds)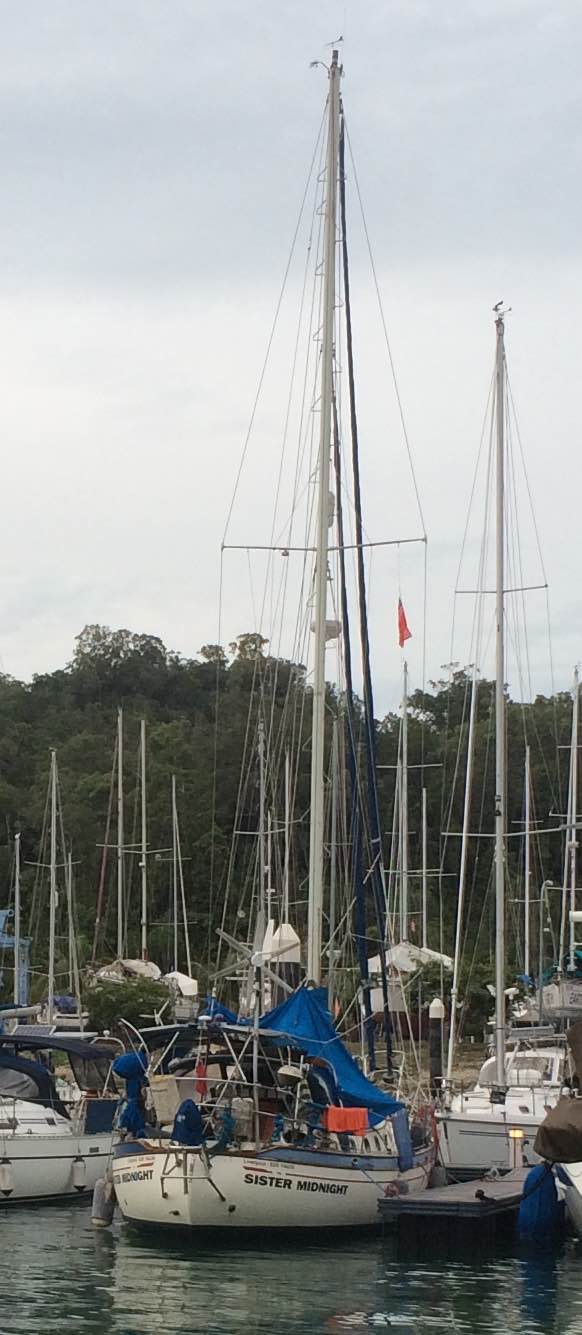 Tomorrow we should be leaving, but we have no dinghy as I sent it away for repairs and we don't know what is happening with it yet. Without the dinghy, we can only go to one of the two marinas we have already done in Langkawi as we have no way to get ashore. We will probably go to Telaga harbour and get fuel if nothing else.
Paul C.