Despite my scepticism about the concept of jet lag, I have to admit I'd been feeling a bit 'spaced out' since we arrived here. I thought I'd slipped fairly smoothly into a new sleep pattern considering the time difference and the long journey, and I put my lethargy down to the change in climate.  On Sunday, however, we were both amazed to discover it was 2pm when we woke up. I think I can say I was officially jet-lagged!
The rest of the (short) day was uneventful, and well…lazy (in my case anyway). I spent most of it reading, and researching events taking place in the George Town Festival in Penang, our next port of call.  Paul did some work on the electrical systems on the boat and a few other tasks while Radio 6 music entertained us in the background.
Today we were up at a more respectable hour. Paul got on with some varnishing on deck before it got too hot, while I continued sorting, stowing and throwing in the main cabin. When I went up to help drape a canopy over the boom (to protect us from the sun) that Paul had been repairing (see pic below), I felt the full force of the heat and humidity: I was drenched with sweat in less than a minute! About an hour later though, it went very dark, the wind got up and the rain pelted down for about 20 minutes before it was hot and sunny again. Such squalls are common…and refreshing.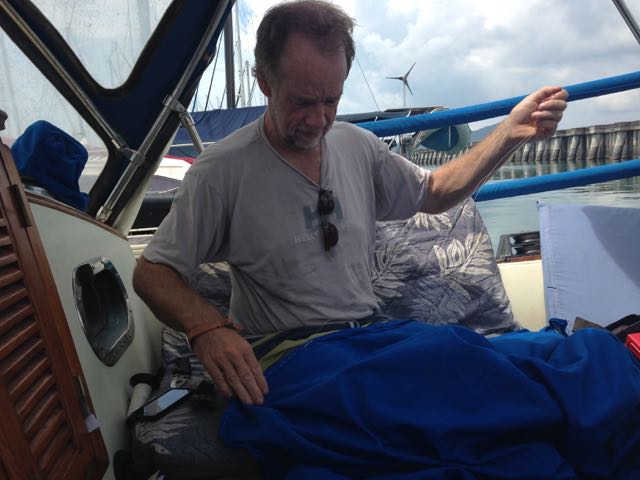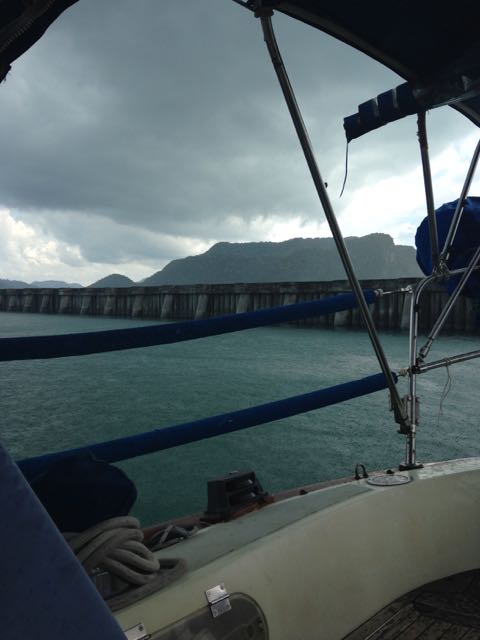 Later in the afternoon we took a taxi into Kuah town to do some shopping. It's hard to describe how different the shops in the main streets are here. The words ramshackle and higgledy-piggledy come to mind, but they are a delight to go in and browse.  Langkawi is a duty free island so there are shops with huge sections selling chocolate, alcohol, cigarettes etc.  Smaller shops are treasure troves crammed with gifts, houseware and electrical goods.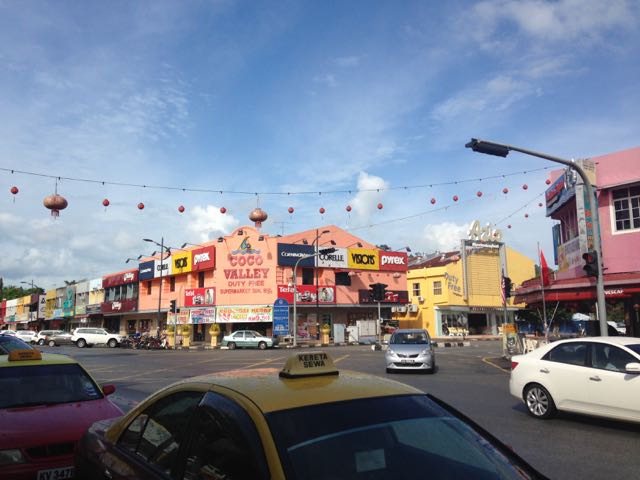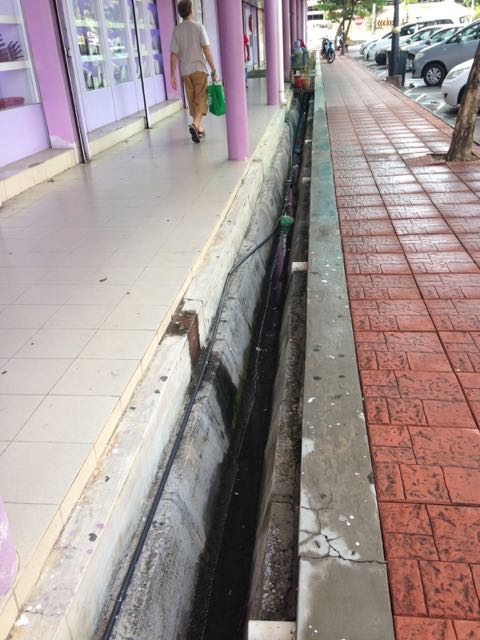 After picking up a few things (including wine because alcohol isn't sold in supermarkets),we had a meal in an Indian restaurant. It was a self-serve buffet with the veggie bit separate so I was able to have a tasty vegan meal. We'll be here for a few more days before travelling to Penang.
.