Yes, up early before the heat/rain to get another coat of varnish on the port side. Im now at the bottom of the tin, and thanks to the couriers varnish detecting algorithms in their cargo handling equipment, I wont be getting a delivery anytime soon. I went to the local hardware store to find that the tin I bought a few months ago had not been replenished, and they didn't plan to. Sometime I just don't get how they do business here. It seems they stock the shelves randomly, and when it sells they restock with a new random selection. I did manage to get fuse holders and some LED bulbs, so back at the boat I rewired the fans with better cable and fuses in line.
The problem I had, as the surveyor pointed out, is that the previous owner had tacked lightweight cables supplying the fans into the heavy duty cabin lighting connections. Should a fault occur on the fan, like a short, the wire could catch fire before the heavy duty lighting circuit trip kicked in (or out to be precise). I have fitted fuses to two of the fans, two more to go.
Yesterday I re-routed the furling line for the genoa, this is the line you pull on to put the sail away, when I last tried it for real, it was so stiff I had to use a winch, I wasn't sure at the time how much of this was down to my inexperience with such a huge sail, my weak shoulder, or a problem with the line. Anyway, I think it was a bit of all three, but the line now runs very free, and I have re worked the jerry cans at the side so the line doesn't rub on them. Can't wait to get out and try it for real.
We took a walk around Eagle Square later and Kathy took pictures of the God Eagle, I so would love to know what all the little eagles make of it.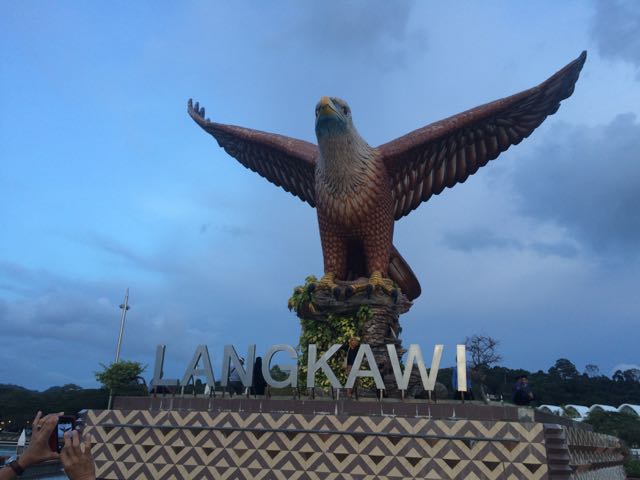 Talking of which there where lots of Eagles and Monkeys out and about tonight.
We went into town to a street market, which was fun, lots of food vendors and the usual market stuff, but everyone seemed very happy and the overall mood here is one where everyone seems to be on prozac. Taxi drivers often burst into laughter telling us about life here.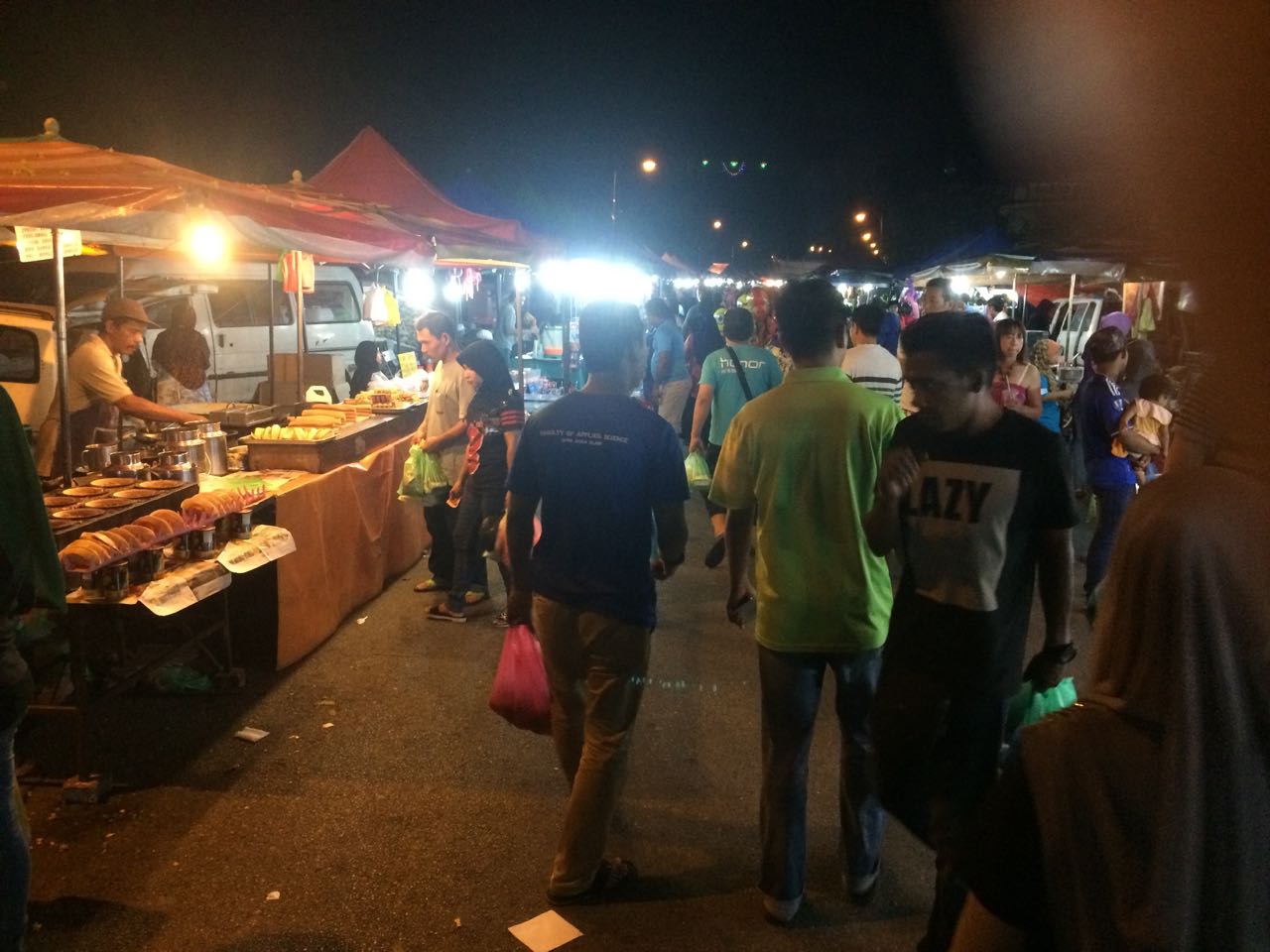 I think tomorrow we have to make plans to get down to Penang before the arts festival there ends.
Paul C.