Wednesday saw the weather change for the better, we have had 2 straight days of sunshine now, it was 36 in the cabin this morning, I put the awnings up and the temp dropped a few degrees. We are taking it easy at the moment, Kathy has started typing up her blog. She has a Laptop running a strange operating system, it has a wavy flag and lots of confusing icons, I accidentally found a way to make it look like an old fashioned windows computer, but it keeps changing back to a weird thing where it has lots of blocky square icons over the screen, none of which seem to be much use. Also whenever you get a program open like the photo-manager, none of the buttons do what you would expect, plus it spends a lot of time throwing up boxes reminding you to update this and that, can't see how it will ever catch on 😉
The bow sprit was collected on Monday and work is under way to replicate it, Tuesday we headed off for a drive to replenish stores, and also to drop off the mainsail with the sailmakers so that can be replicated too. We popped into Cholomark, a local company that makes RIBs (Rigid bottomed Inflatable Dinghies), our current dinghy is just a bit too small and flimsy. I'm expecting that once we get out into the pacific islands, we will need to be ferrying food, water and fuel to and from the shore to our boat via dinghy, so it's worth getting something decent.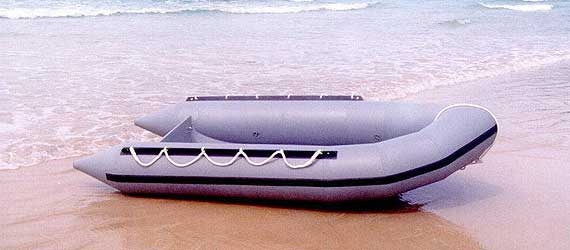 Sadly that means a few thousand pounds flying out the door, plus I think our 2.5hp motor will be too small, so another whack for a 5-8hp replacement.
Today was spent doing small jobs around the boat, not a lot is going to happen now until the bowsprit returns, as we can't take the boat out without it. So on Monday I baked some bread, which worked out quite well, will do a bit more over the weekend.
On a closing note, you can always hear a snack, crackle and pop sound when in the boat, it's coming from the hull outside under the water, and can be quite loud at night. I'm not precisely sure what causes it, but I'm sure it's related to the marine growth on the hull. It's either the growth growing or the fish nibbling on it, or both. There's no shortage of nibbling fish here as the video clip below shows.
I am having trouble getting video clips to upload, so I have done this in a roundabout way, hopefully it still works.
Paul Collister