I'm in the Marina, tied up, cleaned, watered, shaved, checked in, and chilled.
When I woke, It took a while to find the little Island I was meant to have anchored off last night in the dark, then I spotted it, it's just a few bushes  on a sand bank really. It's there in the pic, if you look closely
Still everything was very calm and smooth, and nothing anywhere near me to worry about. The trip down to the marina was only 5 miles, so about an hour
On leaving the port, which is mainly a Gas/Oil port, with a huge power station, I saw this supertanker unloading, I assume.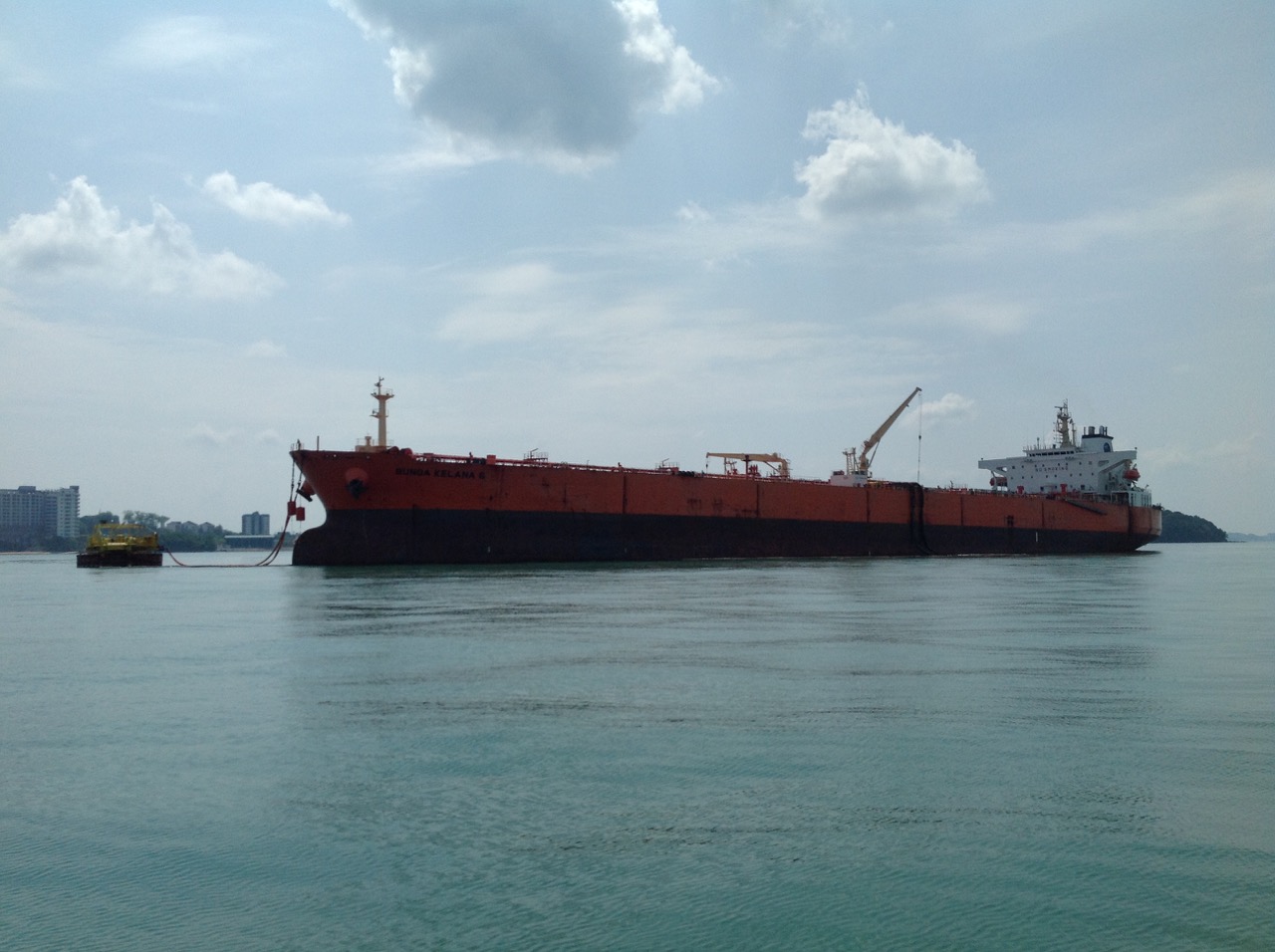 It's swinging on the large buoy in front, but from the buoy are two huge black pipes that come around the bow, along the port side and onto the deck. The buoy is connected to an underwater pipeline. Clever these big ship/buoy people.
So it was a simple entry to the marina, I had planned that the wind was going to blow me onto the pontoon, in a very cool manner, but when I pulled up, just about a metre off the pontoon, the wind was astern, instead of on the side, so I had to throw a rope ashore. All very easy really. I had been worried that the boat would behave differently with the new prop when I was doing all my usual shenanigans with, ahead/astern/ahead, wheel hard over, astern, ahead etc etc. However, I just glided in, a little astern and job done. Still with no current, hardly any wind, and a wide berth, it would be bad if I had made a mess of it.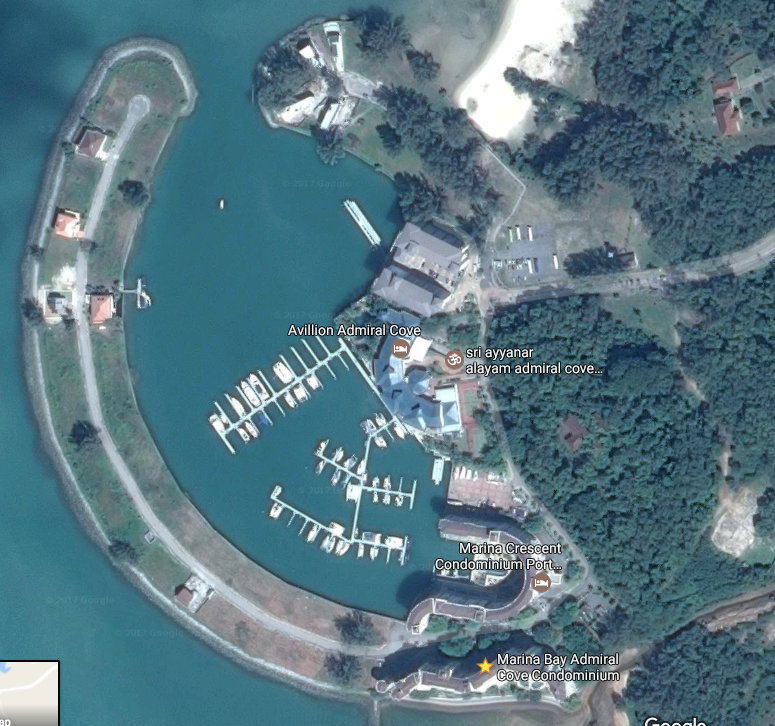 The marina office needs my clearing out papers from Langkawi which I don't have, but the guy said he will talk with his boss and sort something out. I do hope so.
Theres a little shopping area just outside the marina with restaurants as well, and the marina has a restaurant and pool, so I have all I need here. I can also hire a car and explore the area a little and do a big shop. I have checked in for 5 days, it's about £12 / day here, very reasonable.
I probably won't blog now until I'm ready to leave and have a plan.
Paul Collister