We're still busy doing nothing…or, that is, Paul is busier than me at doing it ;).  It was hot and sultry last week, and despite a weather forecast promising rain and cooler conditions, it seems set to continue into this week.  Anything involving strenuous activity, therefore, needs to be done before midday. Paul has been getting up early to do preparatory work for varnishing and other outside tasks before coming back down below to ponder on existentialism for a while (really – we have some stimulating in-depth discussions about it until I conclude that I'm a little out of my depth and sidle away with my book :)). I now have my own laptop so I've been busy learning how to use that (bonding with it, I call it) and if I need help Paul is pleased to assist, if only because it confirms how much he hates Microsoft: it provides him with great opportunities to scoff at the various 'stupid' commands that come up. Apparently, Apple devices are much more user-friendly, to put it politely (his vitriol knows no bounds when it comes to describing Microsoft's many faults ;)).
We've spent a bit of time looking at various types and models of dinghies before making a firm decision on any particular one.  They are very expensive brand new, and that's without the added cost of an outboard engine, so it's definitely not a purchase to rush into.  The only other thing of note to occur last week was that we almost got hit by a yacht leaving the marina. We were in the cabin having breakfast when we heard an alarmingly loud scraping noise followed by some shouts from the workers on the boat next to us on our port side. Paul dashed up to the cockpit and I saw him jump across to the boat on our starboard side. The yacht trying to leave was being pushed onto it by the wind and strong current and the guy at the helm was having trouble trying to steer away. Luckily it had missed our stern but was colliding with our neighbour's and Paul was using a fender to prevent any serious damage.  Other people soon came to help and someone called the marina office to send a dinghy to help the poor guy. If anyone else was onboard with him they were all hiding below so he must have felt terribly embarrassed. I know what it's like when an incident occurs and people come out to watch the drama unfold.
Below are a few pictures from last week, followed by a continuation of my description of our trip to the Similan Islands last November.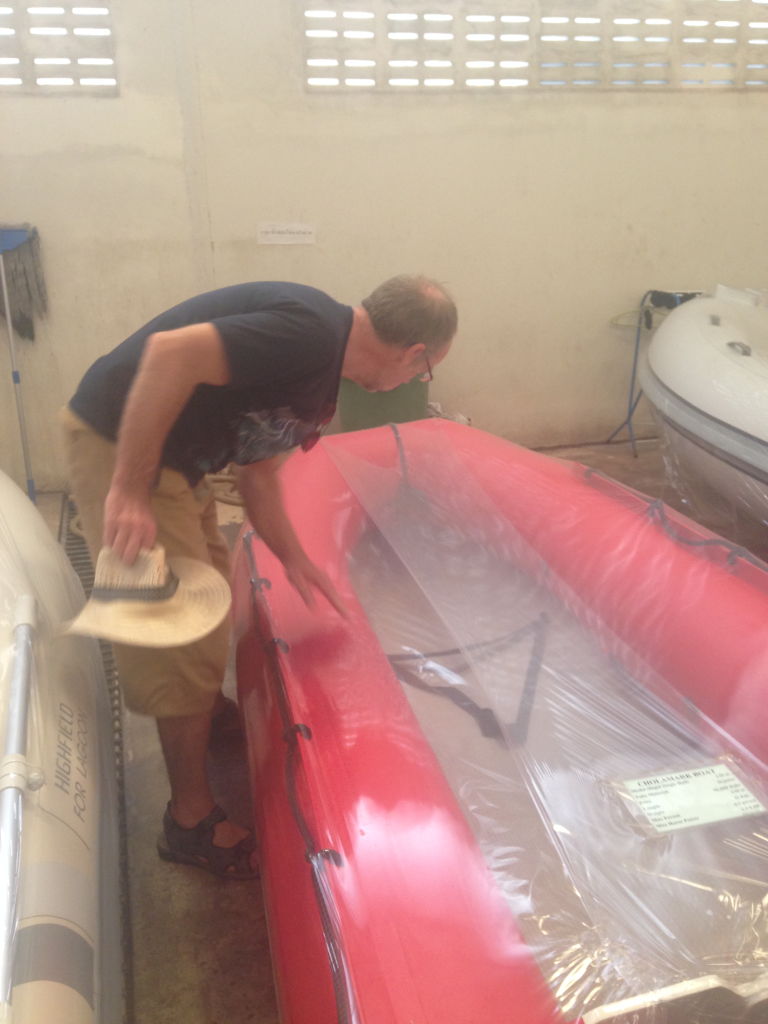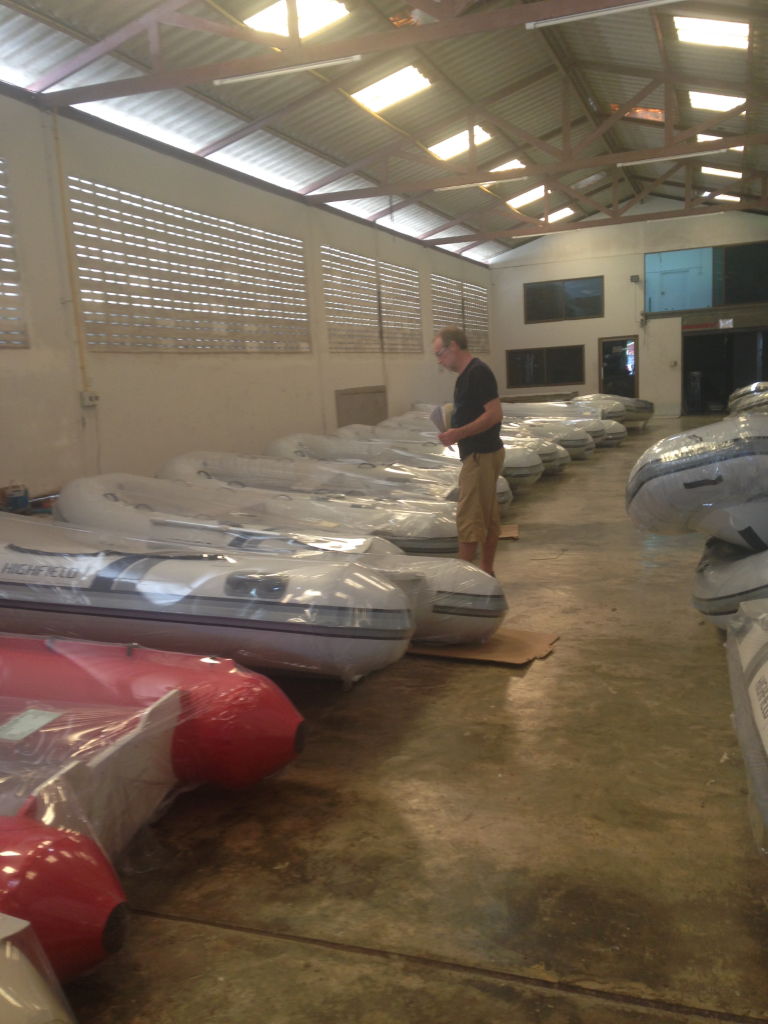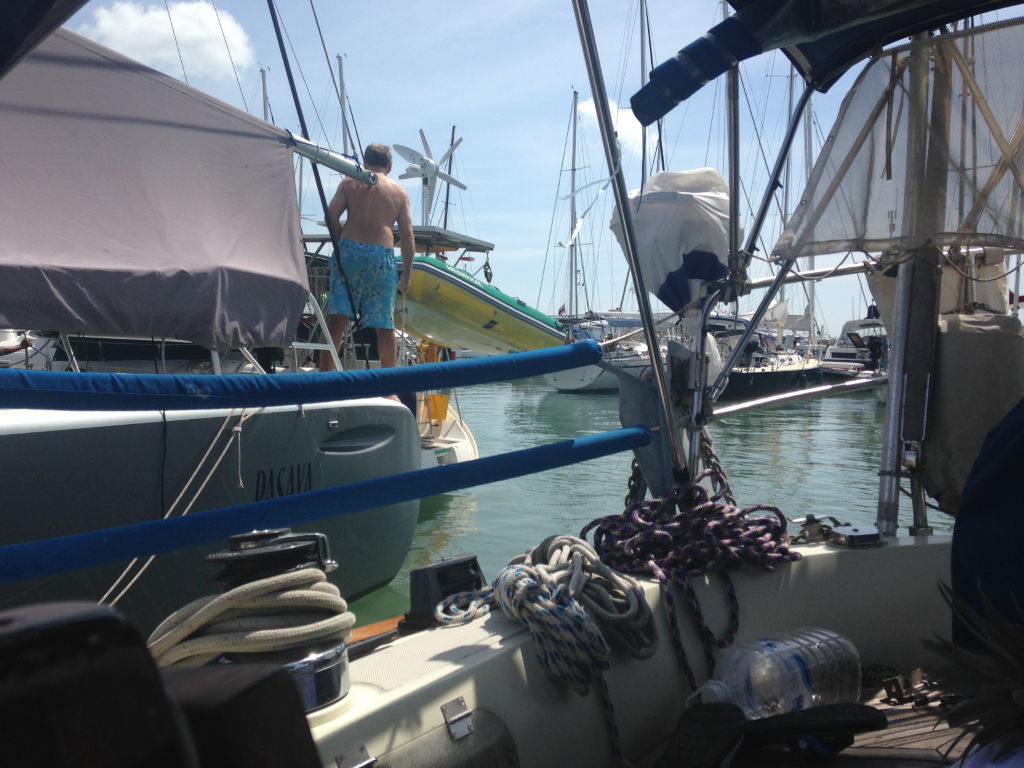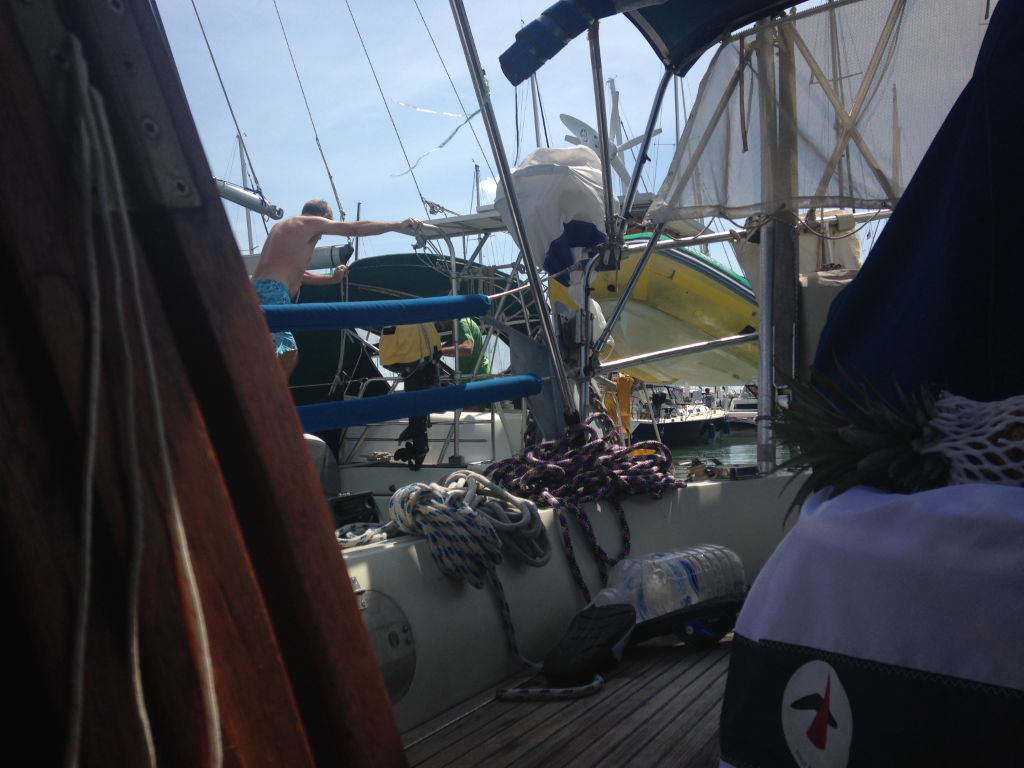 November 24th 2016 – Arrival at Donald Duck Bay                                           After a trouble-free departure from the busy anchorage at Ban Thrap Lamu we motored away at 7am on a sea as calm as a millpond.  The sun was hot by 9am, and for the rest of the way we saw several day-tripper boats carrying passengers (we guessed) to the islands we were heading for. We hoped they would be heading back by the time we got there. Meanwhile, Paul tried various tempting-looking baits on his line in an attempt to bag a fish for dinner – the area we were in being 'one of the richest fishing grounds in The Indian Ocean' – but as it didn't happen for him he had pasta and pesto to look forward to instead!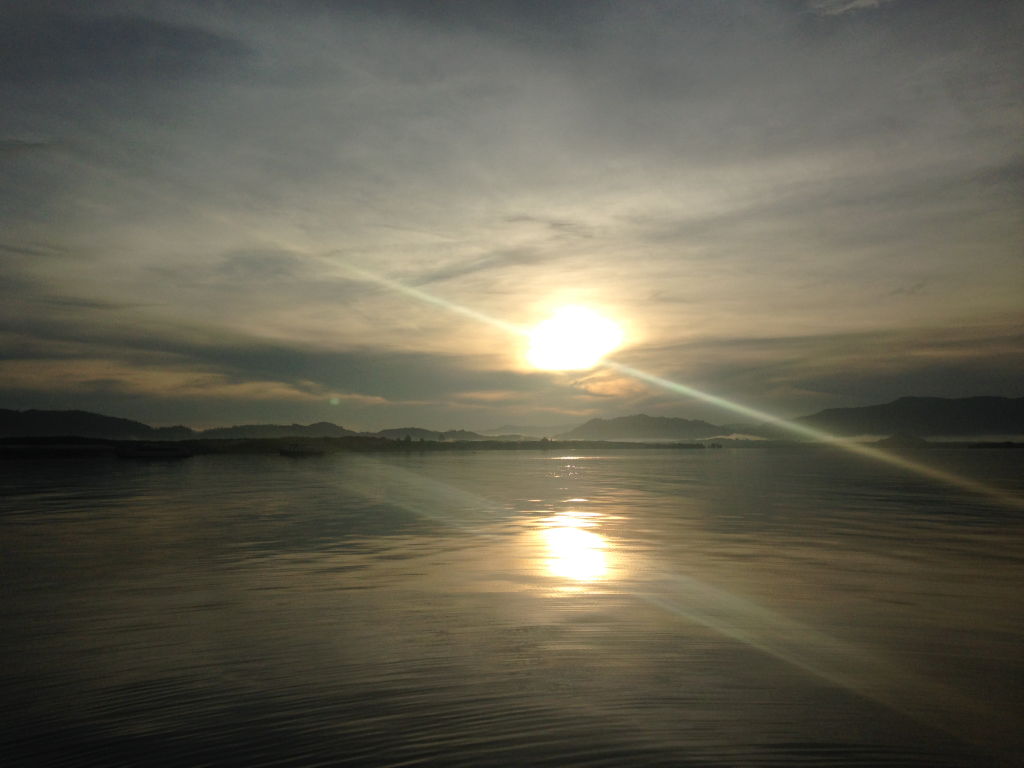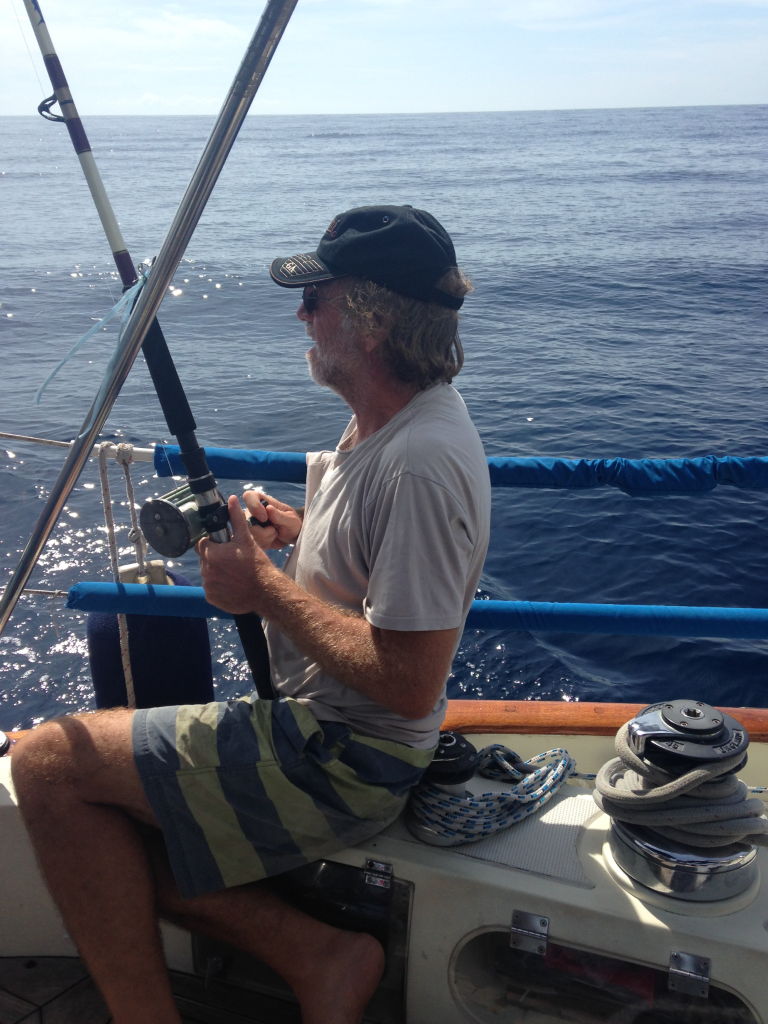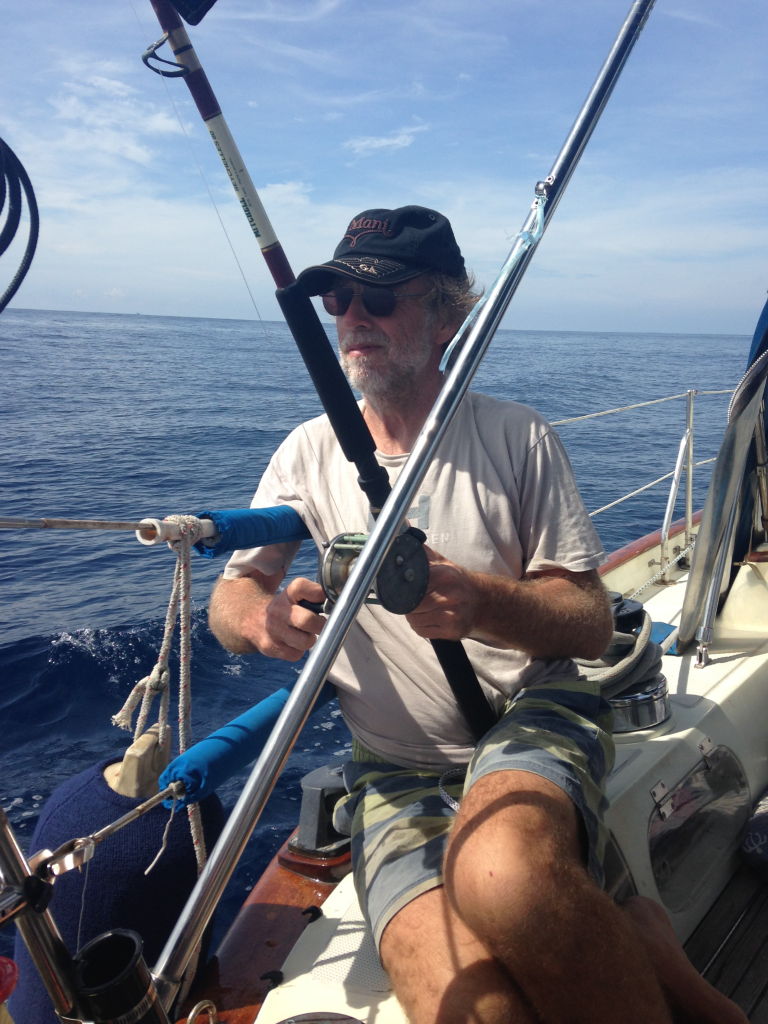 I spent most of the afternoon on the starboard beam reading, keeping watch and looking for marine life. We watched Koh Similan get nearer and nearer and by 3:30 we arrived at the beautiful bay known as Donald Duck, due to the rock formation's striking resemblance to that character at the entrance to the bay. Paul thought we might be approached by a ranger to show us to a mooring buoy and we motored around for a while, checking out likely-looking spots.  The beach looked very inviting, and wasn't as crowded as we'd feared. There were a few dozen passengers sunbathing from the day-tripper boats that were moored in the bay; others were swimming or snorkelling in the crystal clear water. We also spotted people at the summit of the huge boulder-like cliffs on the island's western side and I resolved to get up there too if it was at all possible. Since no ranger approached us, we decided to moor ourselves to a buoy, and I was extremely chuffed to pick up the loop with the boat hook fairly quickly after shouting instructions to Paul such as 'bit more to the right', 'slower', 'now to the left' until it was within reach.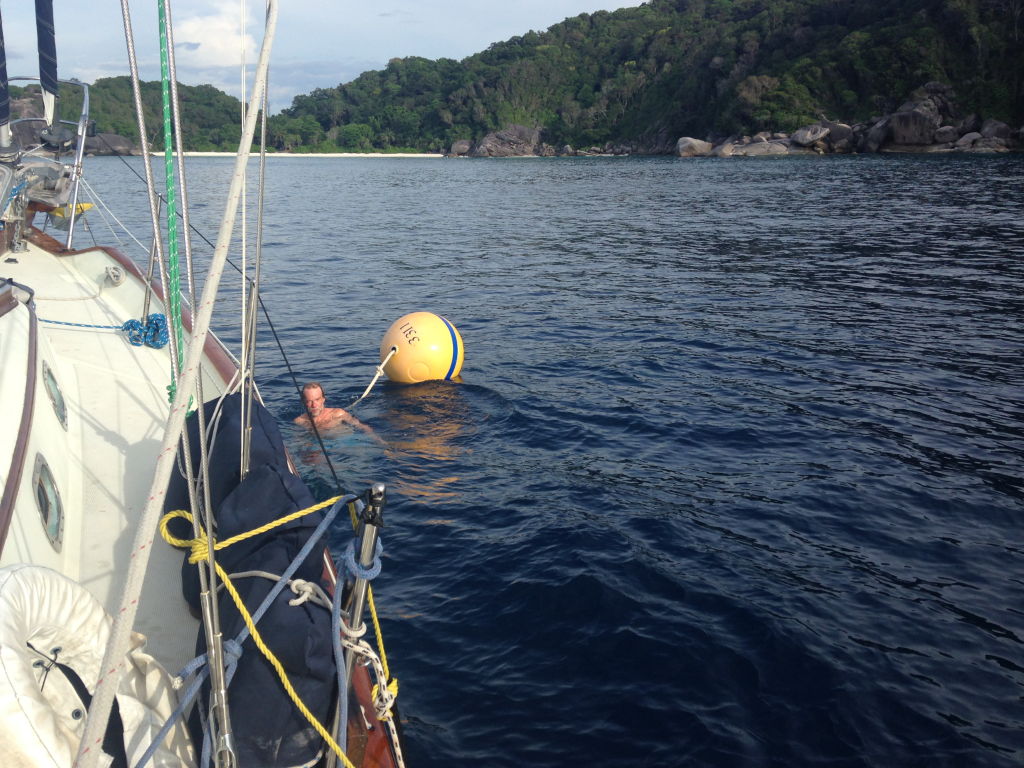 We had a swim straight away to cool off from the searing heat, and then Paul pumped up the dinghy so that we could visit the beach before it got dark. It was a wet ride across, with water splashing inside, covering the floor (which doesn't inflate) and just as we got to the shore a big wave broke and soaked us-thus cementing my ongoing mistrust and dislike of this particular dinghy. It didn't take long to dry off! The beach consisted of warm, white, powdery sand and the water was so clear it was possible to see all kinds of colourful fish. There was a holiday resort in the wooded area behind the beach, complete with camping facilities, a cafe, barbecue area and play-park.  Various signs were pointing to recommended walks and viewpoints so we chose the path leading to the clifftop we'd seen from the boat. It was marvellous – not too arduous or insect-laden and the views from the top were stunning.