Tim is here and the boats ready to go.
I fixed the last of the leaks this morning, it's good for now, but will redo it when I have more time. Went to the shops and stocked up on drinking water and booze for Tim. I'm having the odd Shandy (1% alcohol) which is the closest I can get to non alcoholic beer.
Later I gave the boat a thorough tidy up, put all the tools away, now she's looking finished. There's still a stack of things to do, like sort out the water maker and the self steering, but these can be done at leisure from a nice spot somewhere else. We have everything we need now to get going.
So off to the airport to get Tim this evening, that all went well with the exception of our taxi driver getting pulled over for infringing some taxi rule. It seems he was able to pay an on the spot fine here, and there was no need for any paperwork, the local police can be very helpful at times.
So Tim and I went for some food in a local Chinese restaurant, fish noodle soup type thing. Very nice, then dropped Tim back at the hotel so he can get a decent nights sleep after a very long journey.
It was great to see Tim here, and I don't know why I didn't take any pictures of him arriving, I expect there will be plenty to follow.
Back at the marina, they have been loading up one of the Jabatan Laut ships with new buoys ready to be planted out there somewhere in Malaysian waters.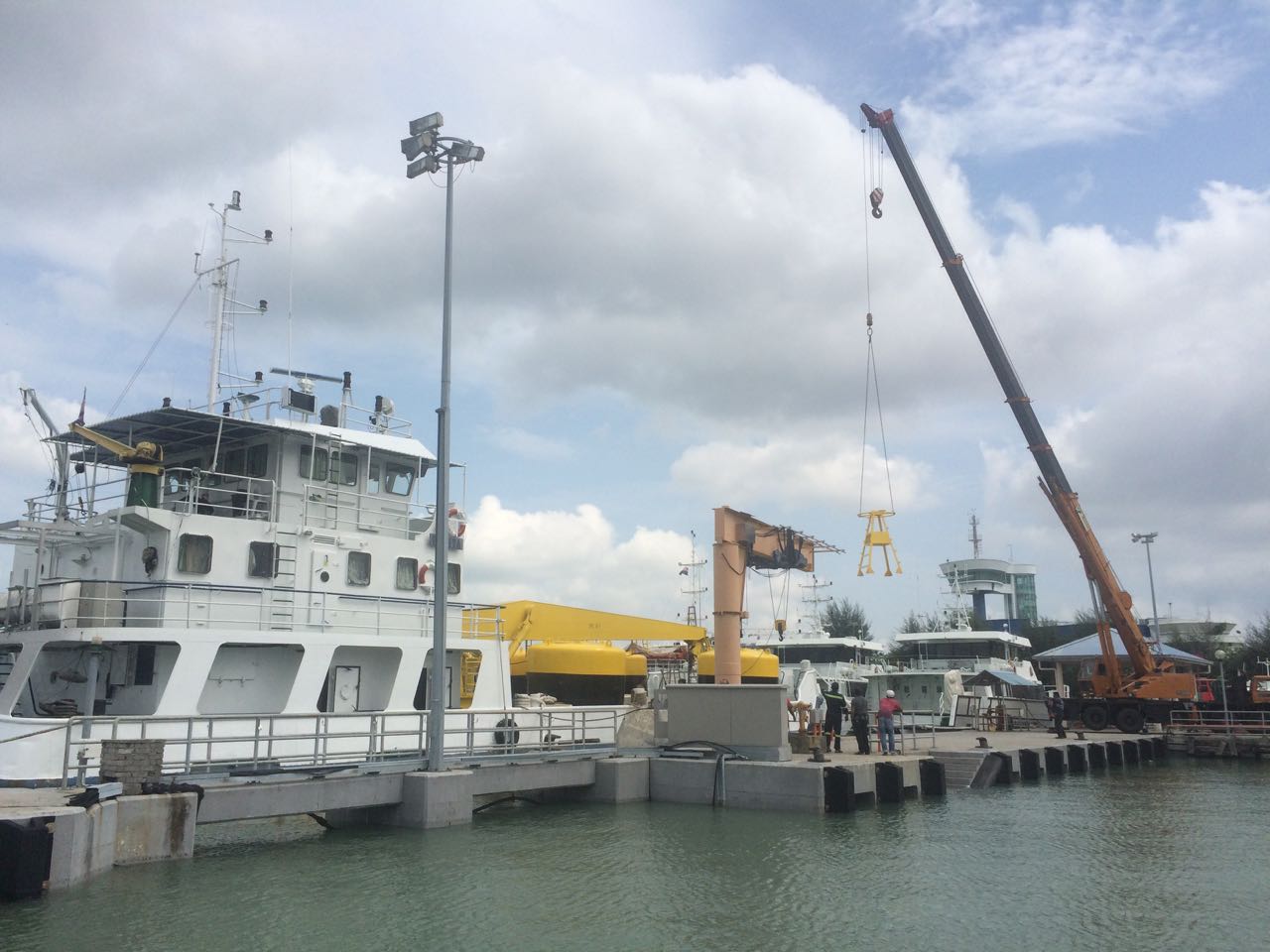 Paul C.