I found out tonight there is no longer wifi in the marina, but I also found out I have a great 4g connection on my phone, and it's not so costly, so I'm giving it a try, I won't be putting any videos up just yet.
Heres some pics of the travel lift with Sister Midnight hanging in there. I must say, she's a bit of a fatty.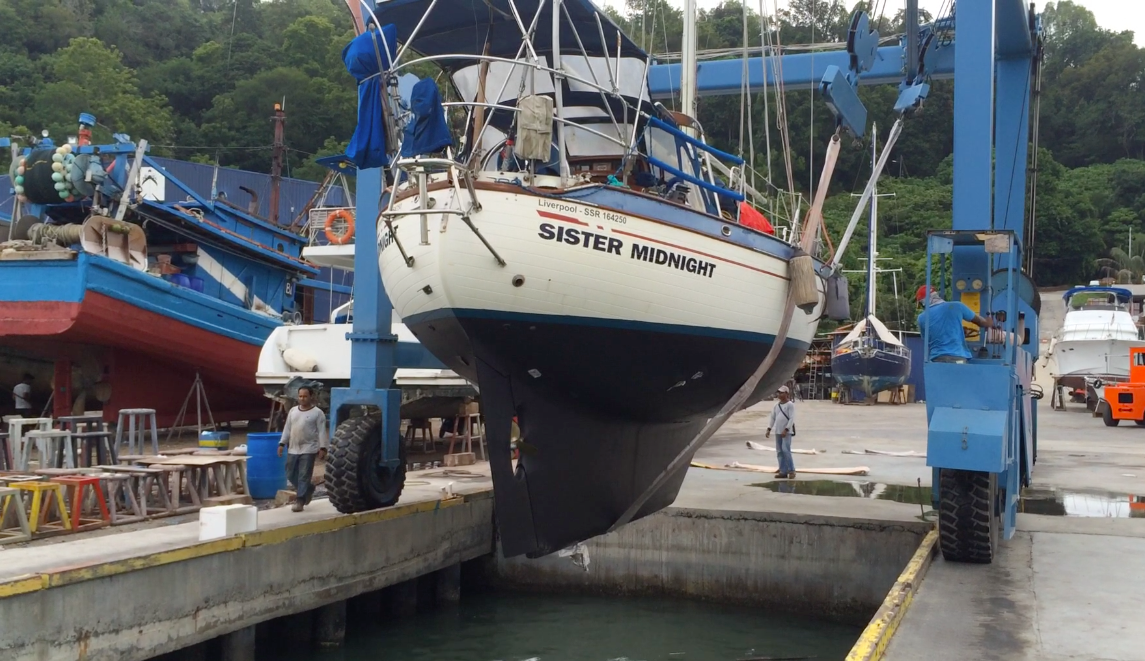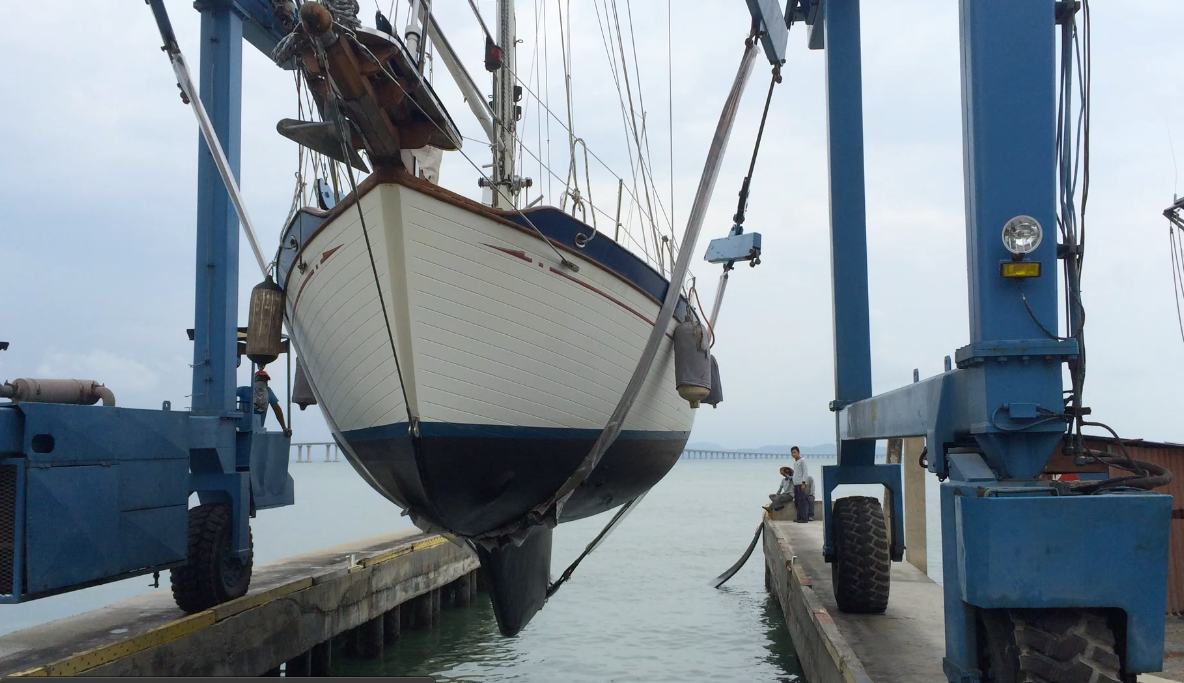 We didn't get to launch until late, because we wanted to let several other boats come and go, we were the last of the day, so once launched, we could take over the slip and do some testing before we left. Which was just as well as we had engine problems.
Firstly, the engine started perfectly, but no water from the exhaust, which means the engine isn't being cooled, went to stop the engine with the stop position on the key, but that didn't work, so with a strong feeling of Deja vu, I'm back in the engine box using the manual stop. After checking sea cocks and water filters we assumed I had messed up the impeller change last night, which I doubted, but we had the yards resident engineer on board checking his work, he also thought best take off the impeller cover and check. The impeller looked good, but the engineer thought there was too much wear on the cover, so we reversed the cover and tried again. No joy after running the engine for a minute. More head scratching, then another try and after a minute water was flowing just fine. So a mystery, I suspect it might take a lot longer than I thought to fill the system, including the exhaust waterlock and if I had just left it longer then it would have been ok.
Anyway, it was running and we had no plans to turn it off until we reached our destination,  so a check that the prop was working and the bow thruster did something and off we went.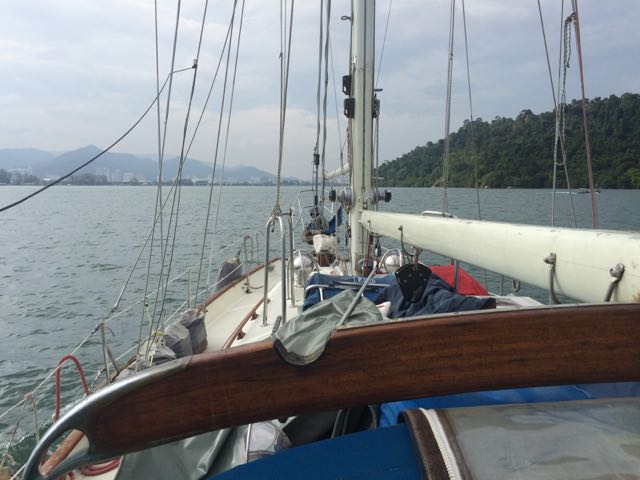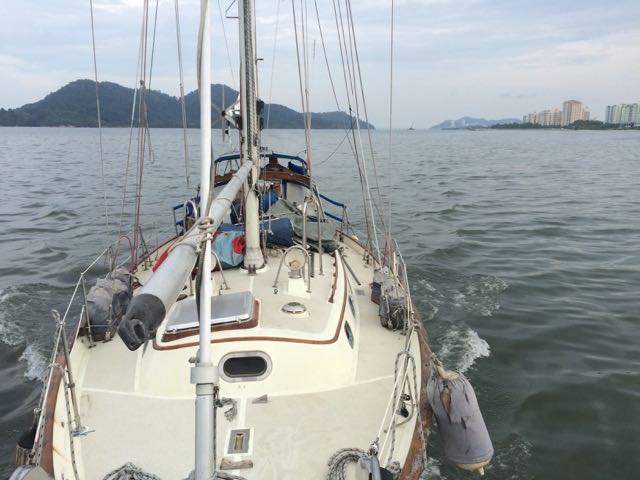 A good trip down to the marina, and I did some boat handling practice. She turns very well using the prop walk, can do a 360 turn in about 1 1/2 boat lengths. My first attempt at coming alongside the pontoon was rubbish, my second attempt was barely better, thank goodness for fenders. My main problem is that I cant see much from the helm, the sprayhood and combined bimini block out most of the view, will need to change that arrangement, also we arrived with little water depth, and had the wind behind us and the tide on our side, at least they're my excuses!
Erik gave the boat a good hose down, and I removed copious amounts of cardboard laid down everywhere to stop dirt and oil getting trodden in.
I'm delighted to be here, even if the little invisible mossies seem to have hitched a lift with me, being in water is so much better, I had a shower on the pontoon, and with a fresh breeze, it almost seemed cold, fantastic.
Thanks for the supportive comments, and I should mention the LBM yard, they were actually great despite my reservations at first.
Paul C