Had my best nights sleep, think the mosquitos mostly stayed back at the boat yard. Also no worries about having to get up early, it's a Sunday and the marina is quiet, the office is not staffed at weekends anyway.
Batu Uban is a state run marina, I think it might have been part of a tourist initiative that never really took off, consequently the marina is full of live-aboards taking advantage of the cheap rates, free electricity and water. Things seem to be changing and there are plans being discussed of improving the marina, and restoring electricity to all the berths, including a hike in the rates.  Im tied up to the arrivals pontoon, on the outside edge of the marina, tomorrow I will move into the inside berths and stake my claim on a pontoon, at least for a couple of weeks.
Here a speeded up video of the launch
And this is our GPS track from the iPad used for navigation,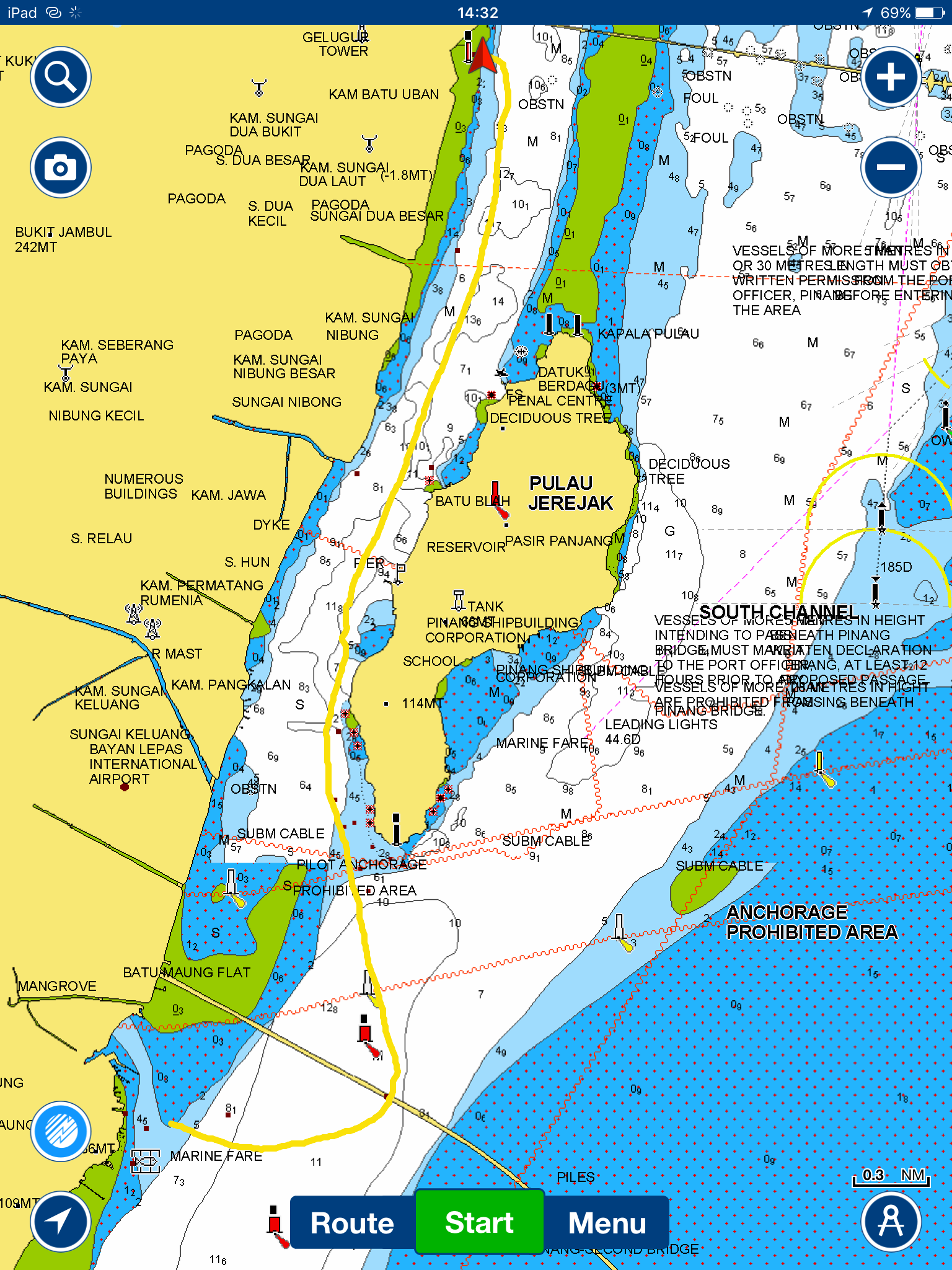 I joined up these two images taken a few months apart, you can't really see much difference, it's all underwater, and on my bank statements 😉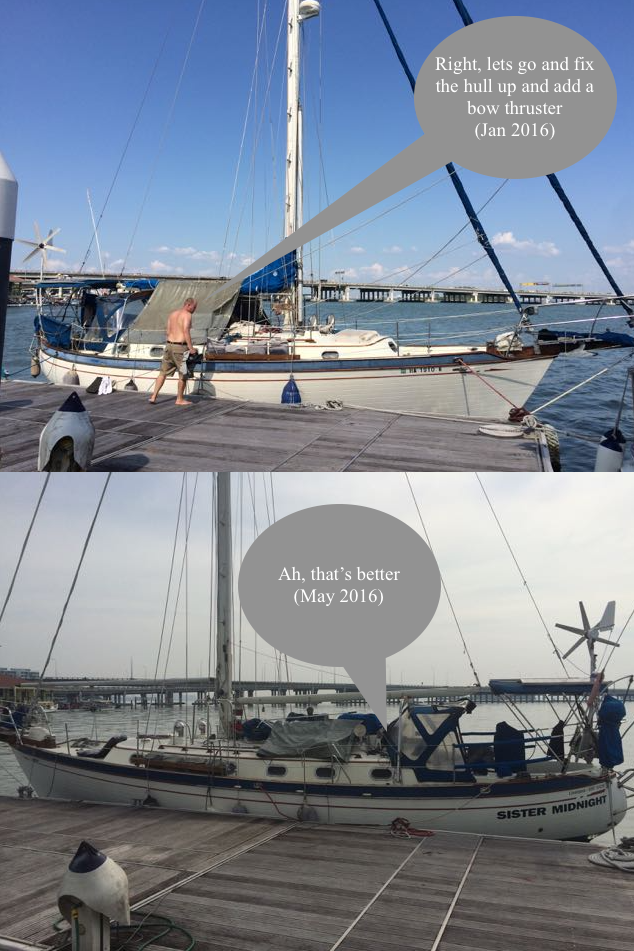 So today started with me repairing the head (Toilet), I was very pleased to find it a quick job, then onto cleaning the the galley area before breakfast, and getting the cooker working, It's a great three burner stove with a grill and oven and everything, I'm hoping Kathy will be impressed when she sees it.
As it was Sunday I thought I would try a cooked breakfast, sadly not having any plates meant a compromise on the presentation.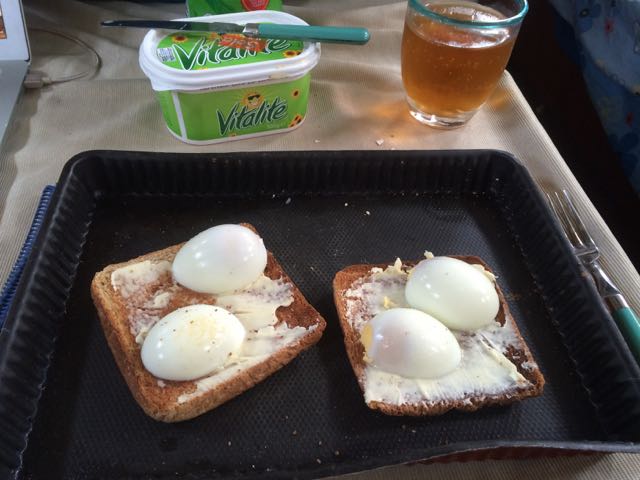 This evening was spent down the mall again, I got plates, and bowls, an electric kettle, a cafetiere. so not only are we cooking with gas, we can get some caffine into our system after abstaining for a week.
I'm off to cook my first cheese and mushroom omelette east of Barcelona now.
Paul C