We did a bit more exploring of the forest here yesterday, keeping mostly to well worn paths, to be fair. We came across another large building,could have been a hotel or a mansion house, but now being taken over by the jungle. I would love to know the history of this place. I'd also like to see the books, how do you make this place make money when everything has to be ferried in and out on little boats?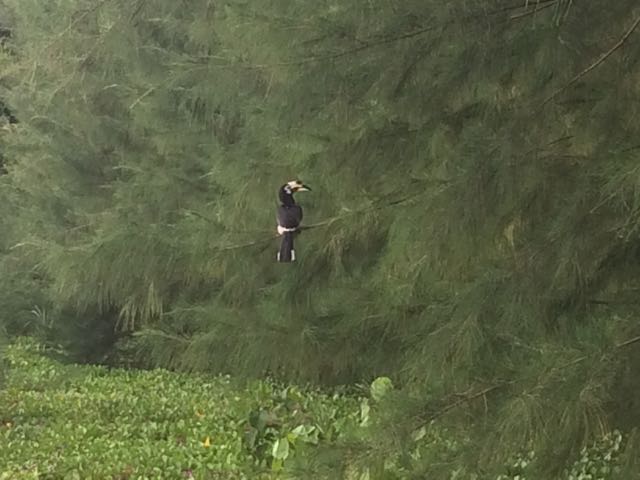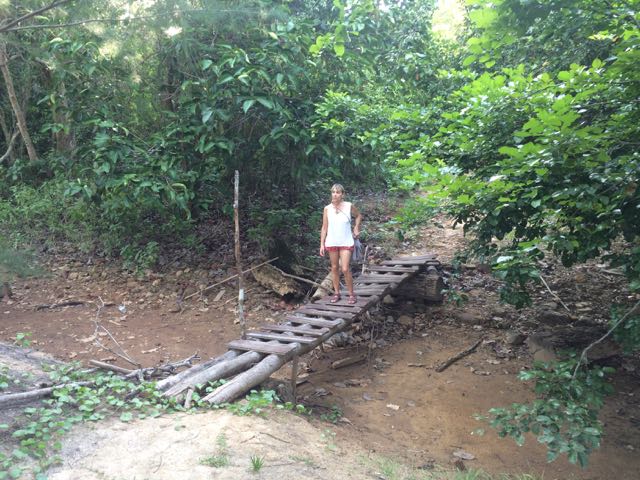 This island is very alive, it's teaming with creatures, monkeys come down to rummage through the bins, and the beaches are literally like moving surfaces comprised of sand coloured crabs, snails, and lots of other little creepy things. I made a little video below to make my point!
Soon we are checking out of Malaysia, and I went rummaging through the stacks of boat papers last night to see if I could find our entry papers into Malaysia, which I did. I'm hoping I have everything I need to depart now. Some 'tea money' might be needed to cover the name change of the boat.
While doing this I made a note of the locations I have port clearances for, along with marina bills and spare parts etc, I have pieced together the Itinerary the boat took from Hawaii to Malaysia under the previous owner, Toshi's command. There are some gaps, but basically it's as shown below covering the last ten years.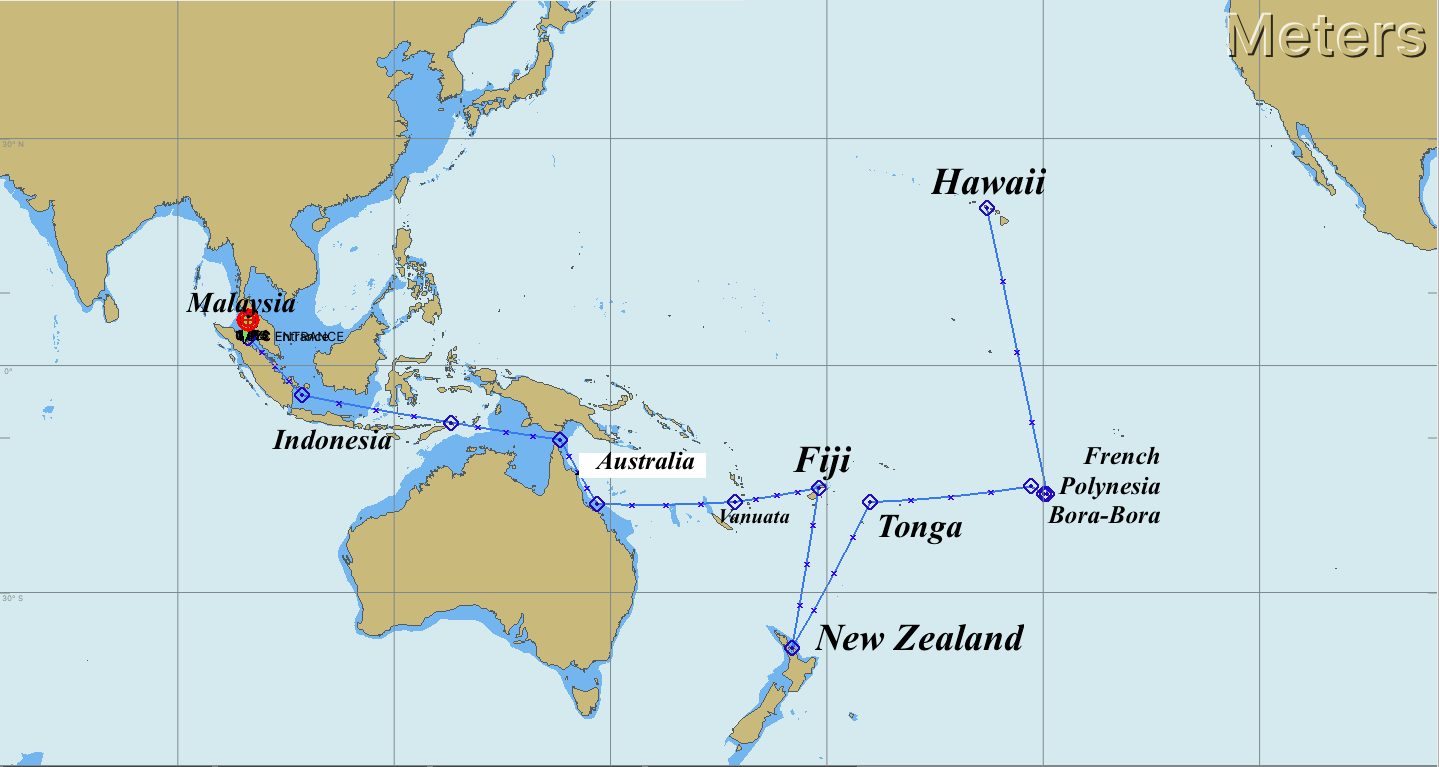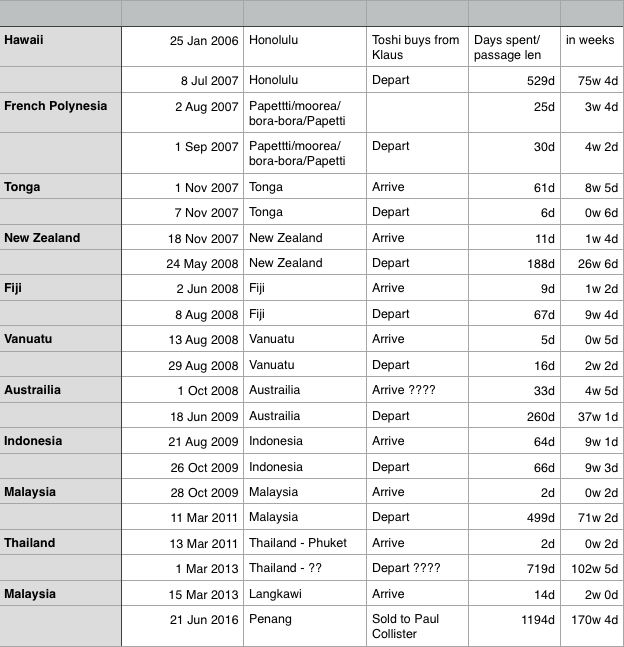 This morning I found out that even though the rigging delivery is scheduled for Friday, they won't deliver on Friday, prayer day, so who knows!
We went ashore and got provisions for a few more days here. Still I'm enjoying the chance to do some studying on google maps and overlaying them on the chart plotter, can be very useful in remote areas where the official charts can be out by a few miles. Tomorrow I'm going to get the monitor wind vane steering kit out and see how it all goes together. That should be fun.
Paul C.