After a couple of nights in the lovely Ao Po Grand marina, we paid the bill of £50 and motored off to our final destination this year, the yacht Haven marina.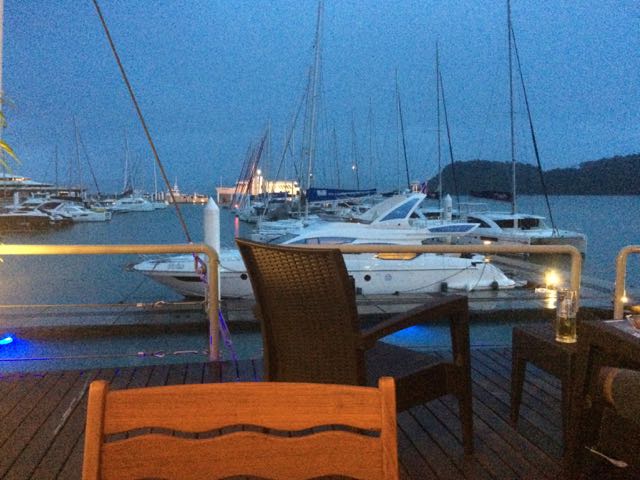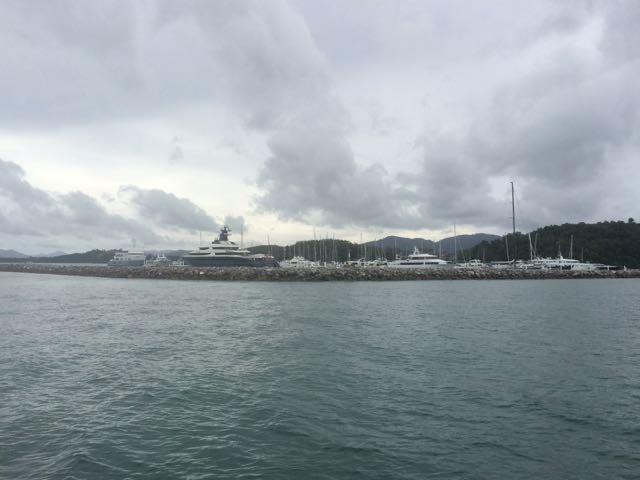 We have 6 weeks before we head home for Christmas on the 5th of December, obviously I don't mean Christmas is on the 5th, but I expect we will have to go shopping and stuff. We plan to spend the 6 weeks touring around Phuket, and possibly further north into Thailand. Phuket is the centre of sailing around these parts, at Ao Po there were scores of Sunsail and Moorings charter yachts, mostly big cats, which makes sense as the water's quite shallow round here. Theres a stack of chandleries here so I can stock up on all the bits I need, also there is a large sail loft, the biggest in Asia, Rolly Taskers, where I can look at new headsails. I also will source a liferaft, and maybe a new dinghy. Plus I can look at getting a new bowsprit and anchor platform made here.
Once the squally weather ends, which hopefully will be in the next couple of weeks, we might make a few daysails around Phang Nga bay, I wont be happy until I catch a fish here and get to grill it outside on the barbecue.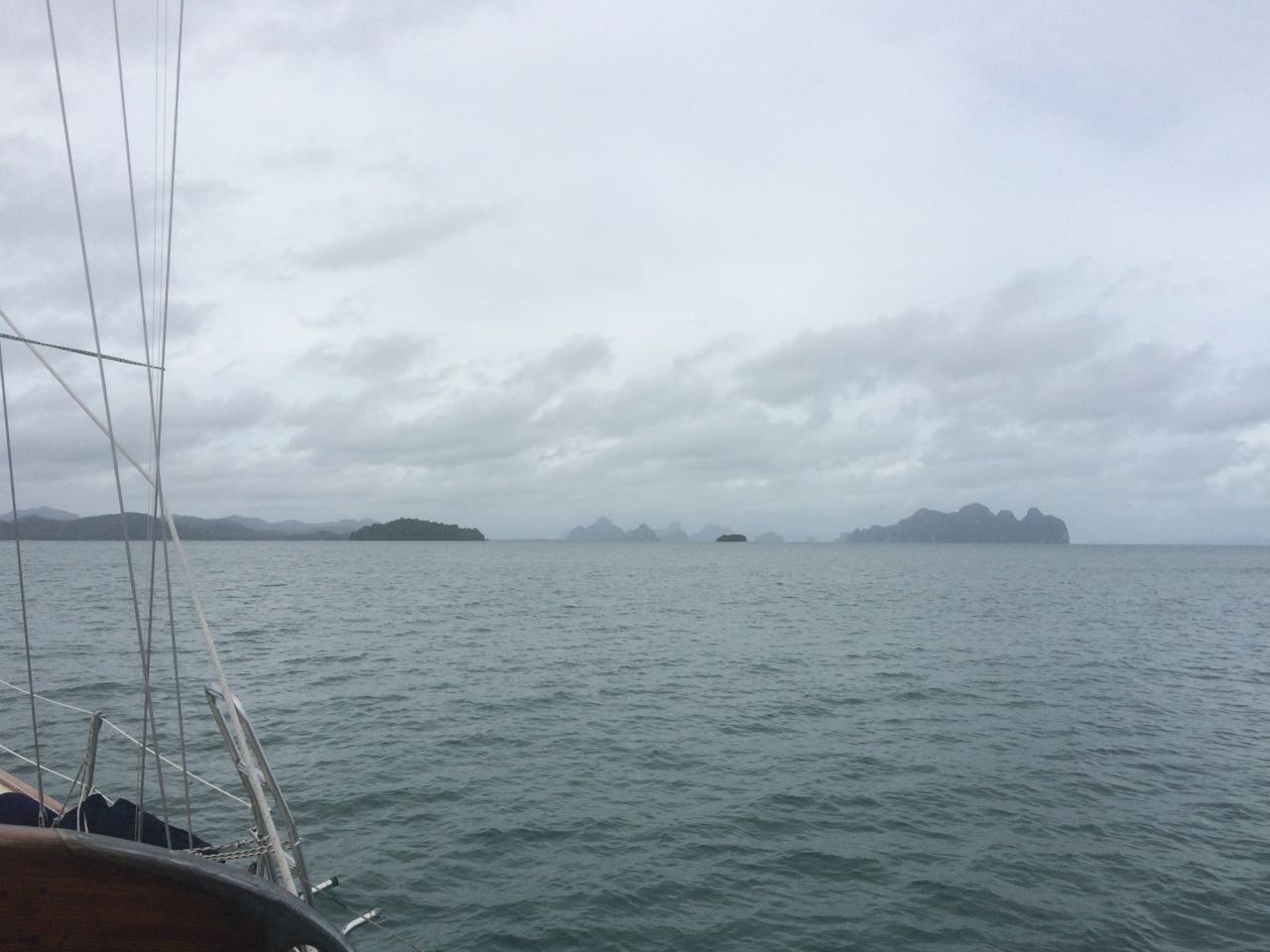 So at 14:30 today we motored out of the marina, and over to the fuel dock. I took the opportunity to work out how to get the stern to tuck into the pontoon as we came along side the fuel dock. I didn't do too bad, but again I couldn't see what was going on, the bow line went ashore and was cleated, and I tried to power into that to get the stern across, but looked up to see the dock guy had undone the rope and was pulling hard to stop me going ahead. Anyway we filled up, 115 Litres, which make my consumption based on logged engine hours at 4ltrs/hour, which is a lot, much of the time the engine was only ticking over to charge the battery while we sailed. I need to investigate more.
At 5 knots, we should cover the 10 mile trip and arrive at the marina at 16:30, but we couldn't make 5 knots into a 20 knot headwind, only 4.5, so that was going to put us there around 5pm, this is 2 hours after high water, when we have slack water. This matters a lot and was worrying me because the marina is located in the narrow strait that separates Phuket from the mainland. currents can flow fast and the Marina advise not to try to enter when this is the case, we are also on big fast tides right now (Springs) so even more worrying, also with a 15-20 knot wind on our side it could have been tricky.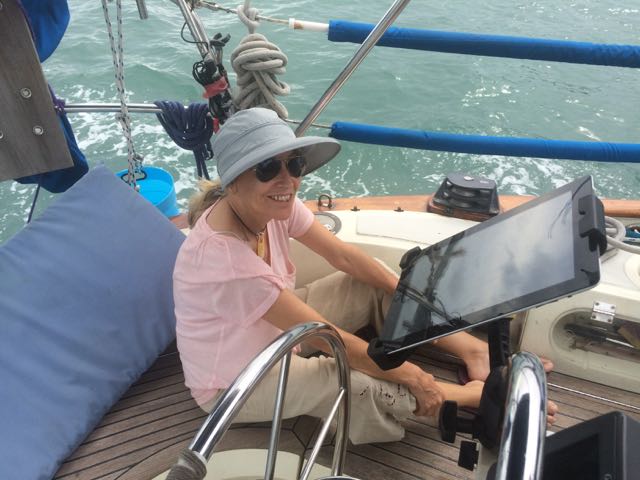 Anyway in a big anticlimactic way, Kathy motored us into the marina, at slack water, and I took us into the berth, the stern was being dragged off the pontoon but I did some more practice, and this time managed to kick it in, once we got the bowline attached. It was even easier, as there was a nice man in a rib from the marina ready to push the boat into place if needed.

The marina is lovely, plus the wifi seems really fast so we might watch some UK Tv tonight, like "have I got news for you" if it's on?
Both Thai marinas so far have been lovely, the staff here seem very keen to help. I think we are going to have a great time here.
Paul C.