Today and yesterday have been quite chilled. I'm working through the list of tasks outstanding, and getting an idea of prices before I hit the chandlers. Tomorrow we are hiring a car and we are going to take the headsails down to Rolly Taskers to get them measured for a new set. We got the sails off today, the genoa had a long rip in it I didn't see, I'm going to ask if they can be patched up to keep as spares, but it may not make any sense if they are that weak. I've also decided to buy new awnings for the boat. There's going to be a lot of money being spent over the next few weeks, but I'm treating it a bit like a trip to the dentist, best get it all over with and move on. I decided on the EPIRB I want, it has a ten year battery life, but it's not available here, so Im going to buy it in the UK and bring it as carry on baggage when we come back, that's going to be fun getting it through security.
We went for a walk to the local village today, we were lucky to miss the rain, every day for the last few weeks has been very wet and squally, the same is predicted for the next week.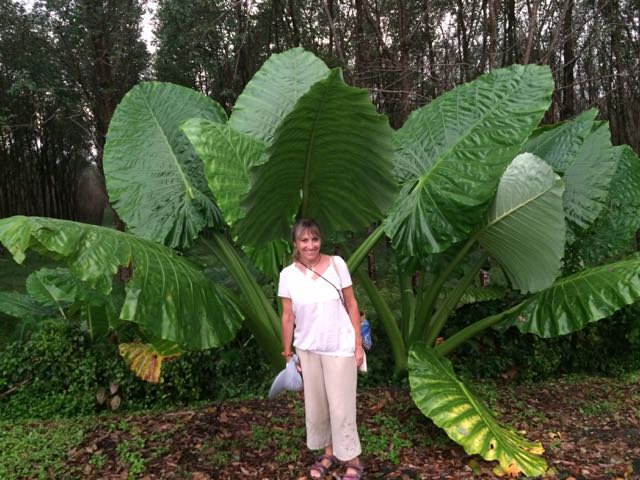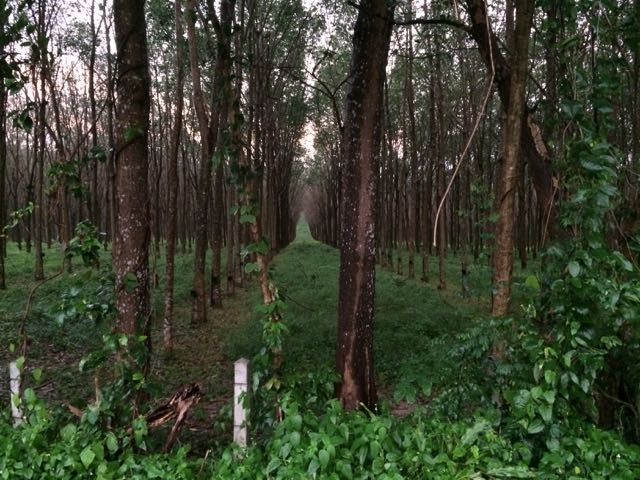 At one point it became clear that we were going to get soaked so we jumped into a shack, which was half house, half shop and half restaurant.
I tried to buy some bread, but something was lost in translation and this nice lady cooked us an egg and banana roti (pancake type thing) and very tasty it was too.  I think she is showing me her grandson here.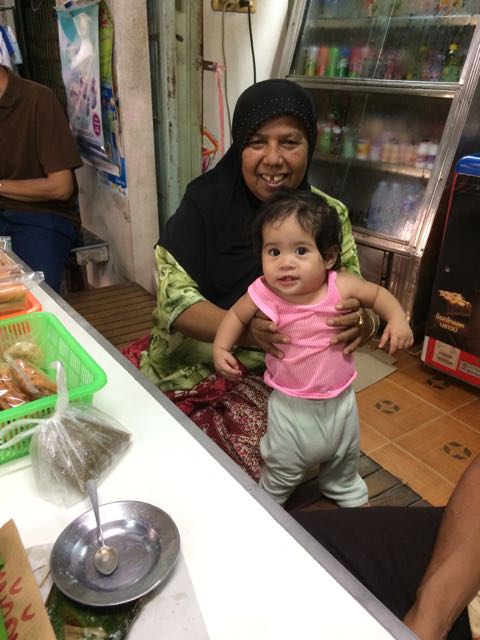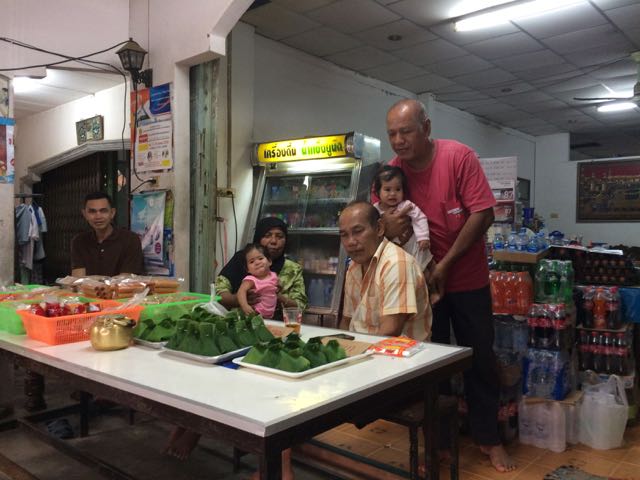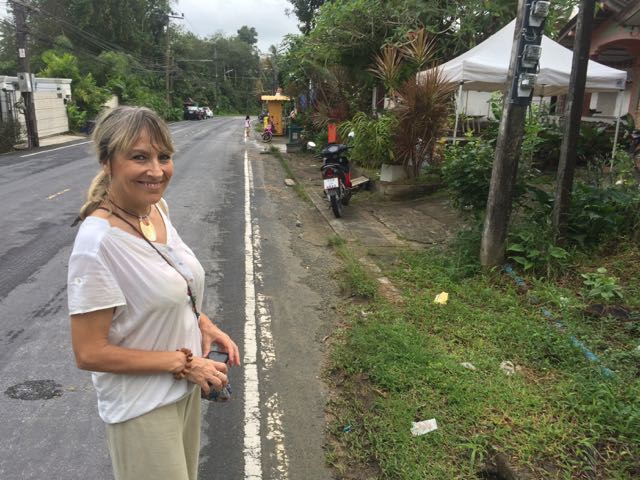 Once back at the marina we settled down for a drink and some dinner at the deck bar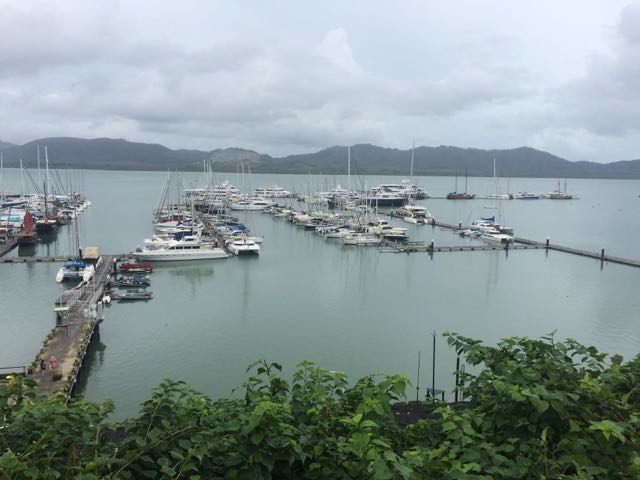 Another squall came through, hopefully by November we will be into the NE Monsoon, which is the high season here with lots of hot dry weather.
Paul C.