First off apologies to the little girl twins I had down as boys in the last post. Apparently you can tell their sex just by looking at them, so Kathy says.
Yesterday I hired a car and took the sails down to Rolly Tasker, the sailmaker. Apparently it's the largest sail loft in the world, not just Asia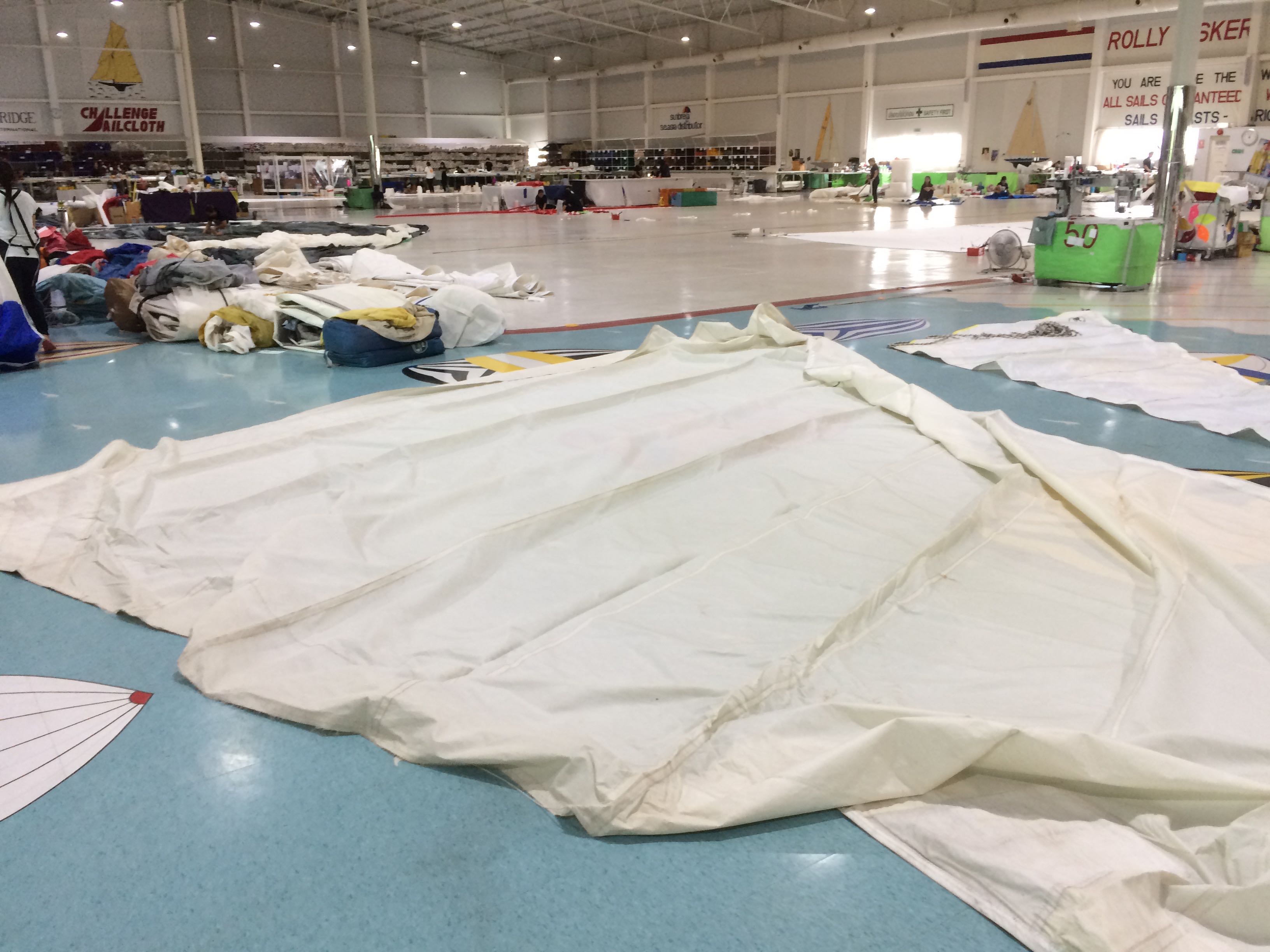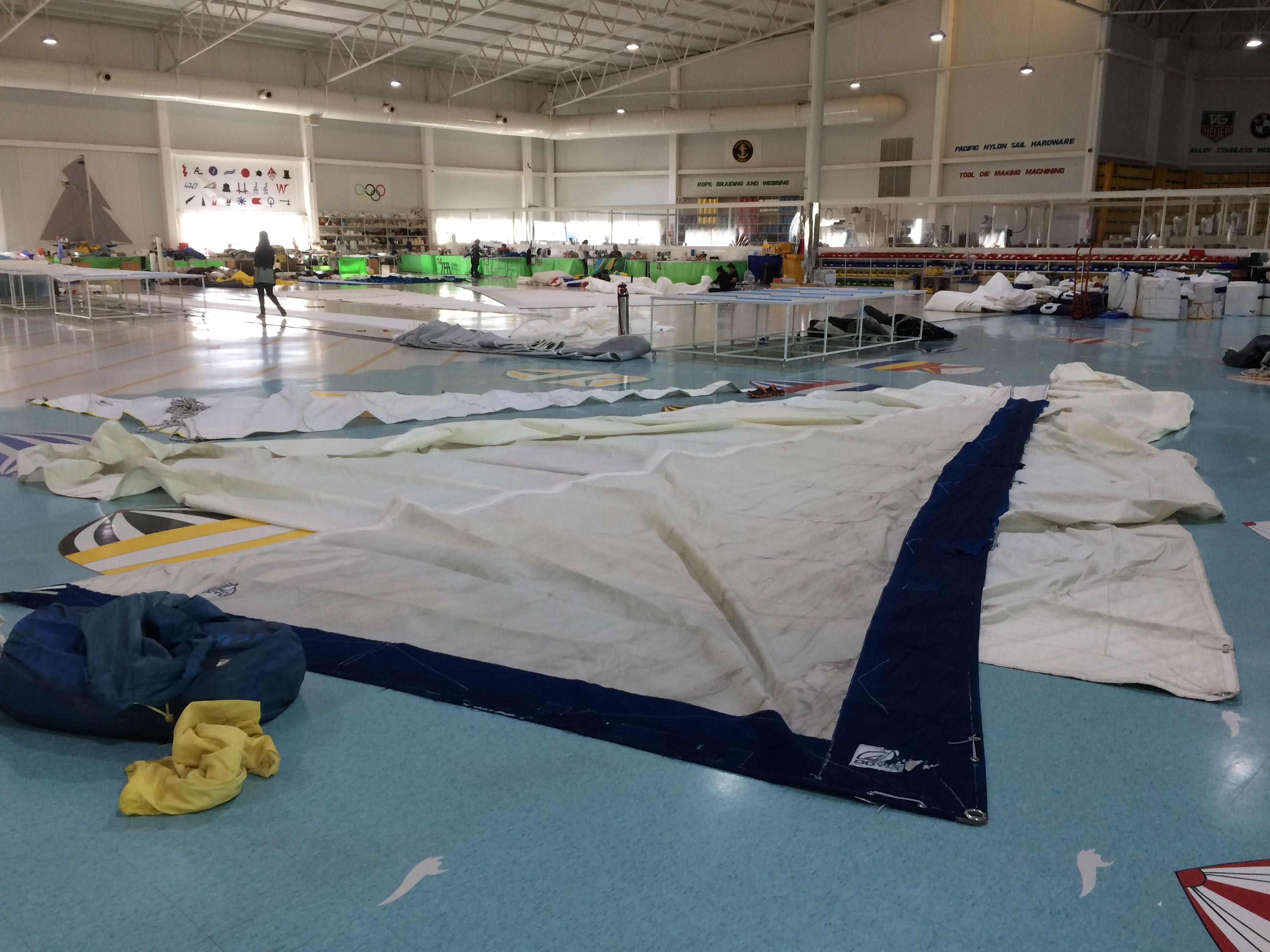 We laid out my two headsails and the Genoa was declared "dead on arrival", no debate, but not a bin job, apparently I can get good money for it here. It seems some of the day trip sails that happen here for tourists, motor out, then a sail is hauled up for a while, even though the operators of the trip know nothing about sailing, they need sails, the sail flaps a bit, usually wears itself out quickly and then they drop it. So I'm informed they will buy my sail off me, Rolly Tasker will put some tape over the rips and away you go.
The Staysail, was inspected, I pointed out my repairs to it, and was told 'not to give up my day job' I had hoped for, 'very well done sir, that's one of the finer repairs we have seen here' but at least he was honest. So that's going to be re-repaired as the cloth is in decent condition, and is good as a spare,we can save cash by having a lightweight UV protection, as it will be in its bag most of the time. A new Genoa and staysail will be ordered, assuming the quotes are reasonable.
Next were the two sails from the v-berth locker. Thanks to Tim for reminding me about them, the spare staysail with hanks, isn't a full staysail, but a storm sail, which is a small and very strong sail used in a storm. It has never been used by the look of it, however it was designed to be hanked on to the stay, which wont work now as the boat has been converted to furling headsails. The sail is going to have loops with roller balls attached to make it clip over the existing staysail. This seems like a low cost and effective way to go, it's also simpler, which is what you need in storm conditions. The other sail is a spare Genoa which was declared too baggy for upwind sailing, but with some repairs to the luff and leach would be fine as a downwind sail. We may be several weeks following the trade winds as we sail the pacific, so this type of sail is just fine.
So after the sail business we headed off to explore the Island a little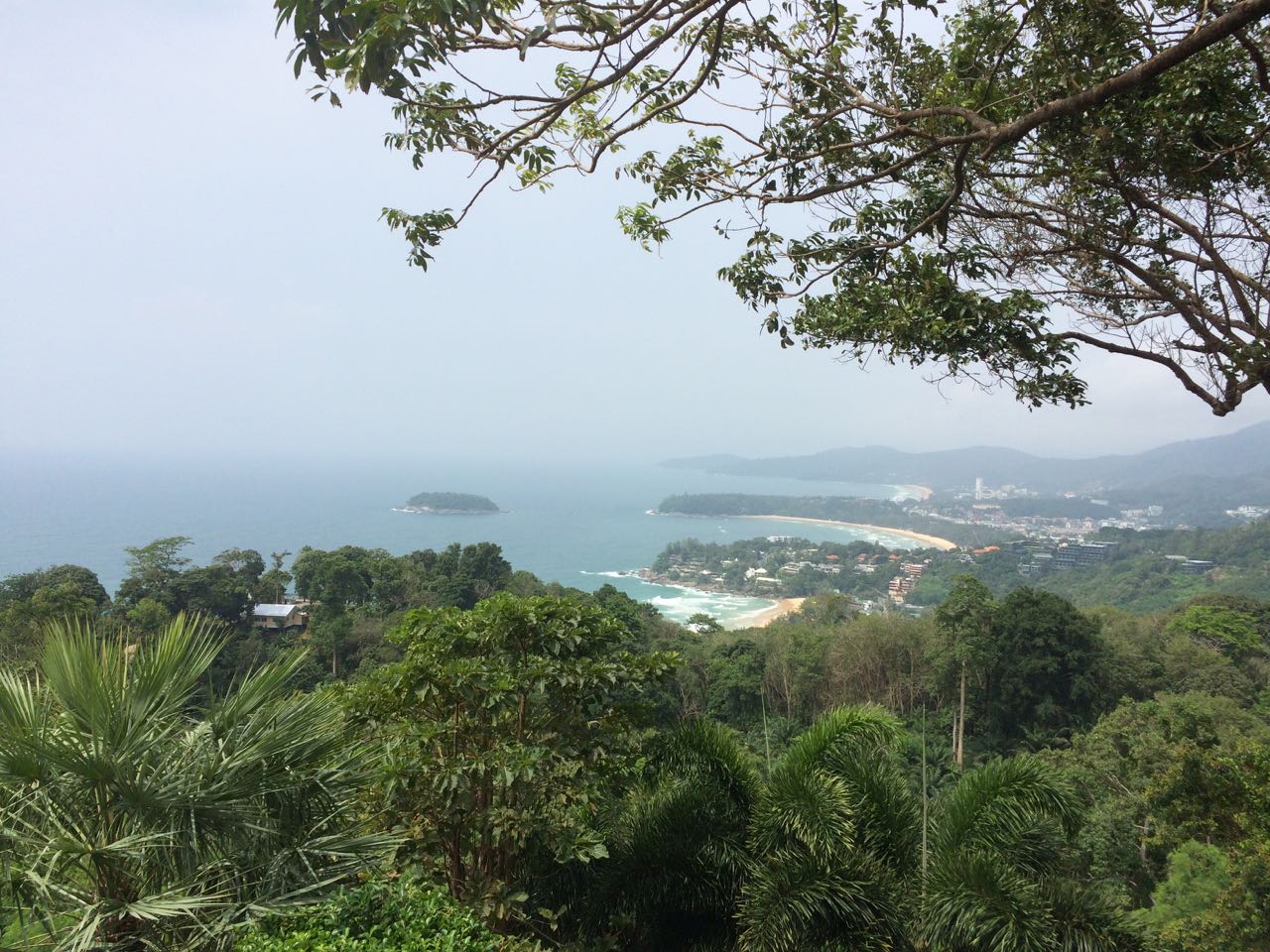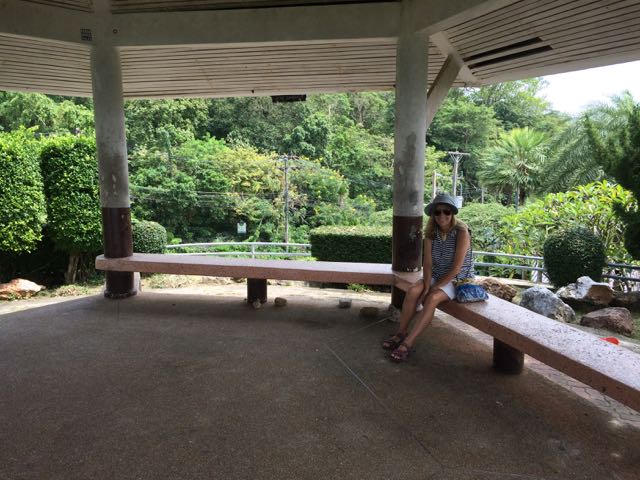 The west side of the island is where most of the tourists go, in particular Patong Bay, the most famous part of Phuket, often for not so great reasons. The west side has some lovely beaches, plus looking west usually gives the best sunsets. It's very noticeably tourist town here, and although we found a great supermarket selling French breads I was glad to be heading back to the East and North coast. Of course you can't consider me a western tourist because I hate all that 'full English Breakfast, with a free pint of Guinness" stuff, so once we had some French sticks in the car, we headed off to Tesco and got some Brie and olives and headed home (english snob might be more applicable) 😉
On the way back, I spotted some more traditional markets inland, selling mostly food and staples for the local people. We had a great time wandering these aisles full of things I have no idea what they are. Kathy found a vendor selling what looked like grubs and locusts, but they were marinated in a lovely looking sauce. I bet if I could get over my cultural conditioning they would taste lovely. They do say it's the future!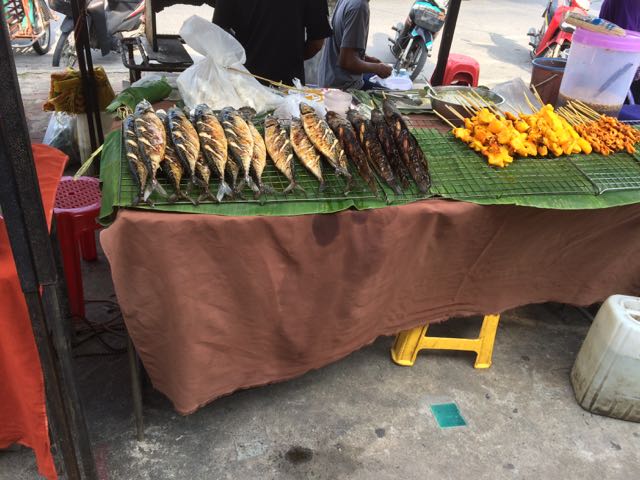 I found a stall selling sheets & pillowcases, which was half the price of the same product in the mall we had visited earlier, and my suspicions that not many non-local people shop there was confirmed when the shopkeeper wanted to take a photograph of me buying the linen.
I had been apprehensive of driving here, but, being a sensible country that drives on the left, it was quite easy, just always assume that there's a motorbike undertaking you and remember that people drive the wrong way on the hard shoulder if they only need to go a short distance.
Somebody stole my username/password and it's up for sale along with loads of others on the dark web, I don't know for sure, but suspect this was part of the yahoo hack. I only use this on non important sites, but I need to go and change my password on scores of sites now, so this has reminded me I was half way through writing a password app, iCloud based for the iPhone. I think I will have a go at that over the next few days while we have some chilling time here in the Yacht Haven.
Paul C.