We arrived back in Phuket Yacht Haven last night, but we decided to anchor outside the marina and save a few pennies, it also meant we could pick our time to go in the following morning at ease.
So this morning we motored a few hundred meters into the Marina to our old berth, where I found the neighbours dinghy blocking our entrance. What had once seemed like a wide entrance down between the pontoons didn't look so big all of a sudden, also I couldn't go ahead and turn around as we were not long after low water and it's only a few feet deep there. I reversed a bit but couldn't get a great angle to get into the berth by the time they had moved the dinghy, so the flooding current took control and once again swung us the wrong way. No problem in the end and we got a line ashore and tied up, whilst providing free entertainment to the onlookers.
We overnighted at Kho Ranga Yai on the way up here, its got a lot of coral around it and when we returned to the boat, I could see how far the tide had receded and exposed the coral, we ended up having to carry the dinghy, then the outboard across all of this, almost to the boat.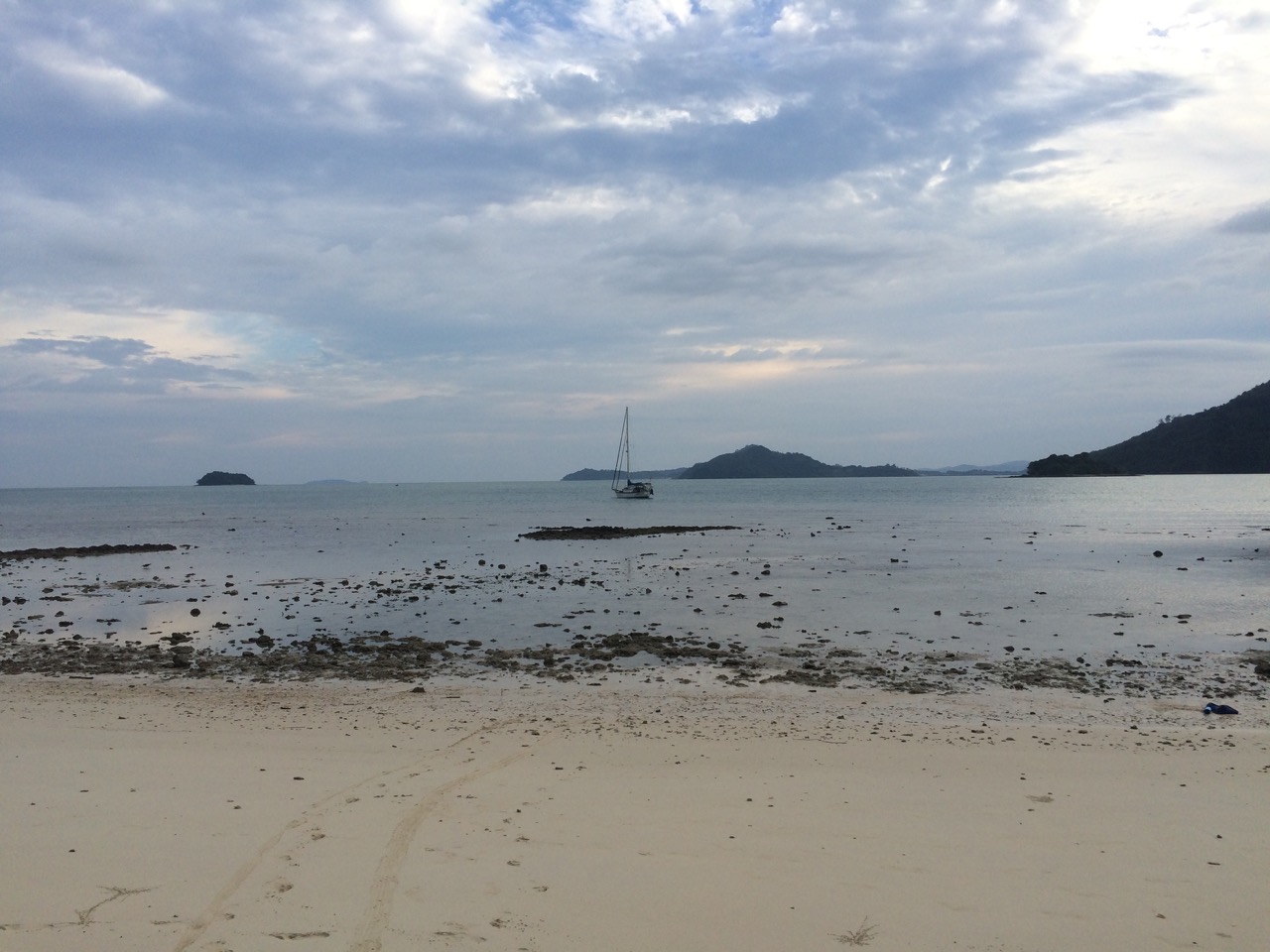 We have been at sea anchoring each night, sometimes getting a mooring buoy in the national park bays for 11 days now, a good test of the systems. The solar and wind generators did well, we can go three days without needing  top up from the engine for electricity, this will improve when I get the new solar panels. We will post pictures of these last few journeys as soon as possible, now we have to focus on getting the boat tidied up ready for our return to the UK on Monday.