I bought a thing called the speedy stitcher, I expect "other stitchers are available" (BBC joke), as it has become apparent that here in the tropics stitching is going to be a big part of keeping the boat shipshape.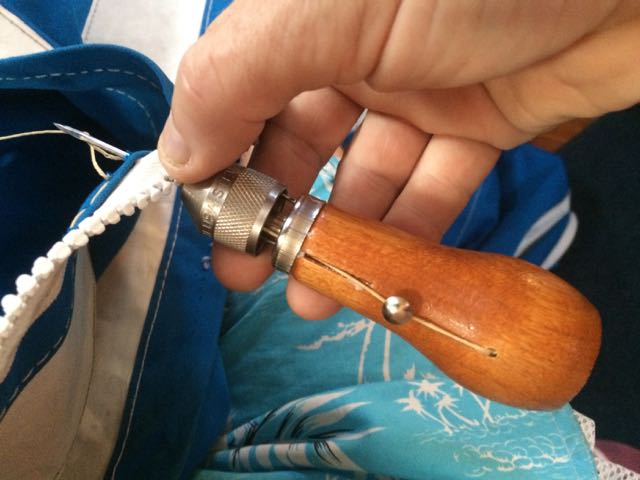 The sun is brutal on canvas, and it seems that it's the stitching that is failing first, so lots of canvas in good nick is falling apart as the stitching dissolves in the UV light. This handy little device is brilliant, I managed to repair the mainsail cover and it actually looks the part now. I had considered getting a new one made, but that would cost about £500, I think my repairs should be good for a few years. Anyway this device allows you to sew lock stitches, just like a real sewing machine, just a lot slower. I recommend it as an essential item for any offshore sailor. I included a link below, which seems to have embedded itself as a video.
The sun has stayed out and it's blazing hot here everyday. I have decided to buy a new dinghy/RIB this week, it's very expensive, but they don't seem that much worse than in the UK, we are getting a 2.9m fiberglass bottom dinghy made out of a tough material called Hypalon, it's much better with the UV than a normal PVC dinghy that would be fine in Europe. We will also need to buy a new Outboard motor for it as our 2.5hp one won't cut it. I'm also going to buy a kayak just as soon as I can find one for a decent price. So once I have paid for the Bowsprit, Mainsail, Dinghy, liferaft & OB plus the Kayak the cheque book will be closed, if not permanently broken.
The plan now is still to head off from Phuket at the end of this month, February will be spent exploring Phang Na bay, the Hongs in particular, March will see us head down to Singapore. I still haven't worked out what to do there yet, but I'm leaning towards another year in this region, perhaps exploring Vietnam, Cambodia and  Borneo during the SW monsoon season (May – Oct), then popping back here for the NW Monsoon in September and checking out Indonesia and more of Malaysia/Thailand.
Another mega yacht turned up yesterday, MV Titania, a massive big charter motor boat, available to hire at a mere €600,000 / week!
Here's a hi res picture of the posh end of the marina now, to give it some perspective, there is a yacht in the foreground with a couple of people on it, much the same size as sister midnight. Click on the image (and wait) for a hi res image to download, click again to zoom in (assuming your browser works like mine).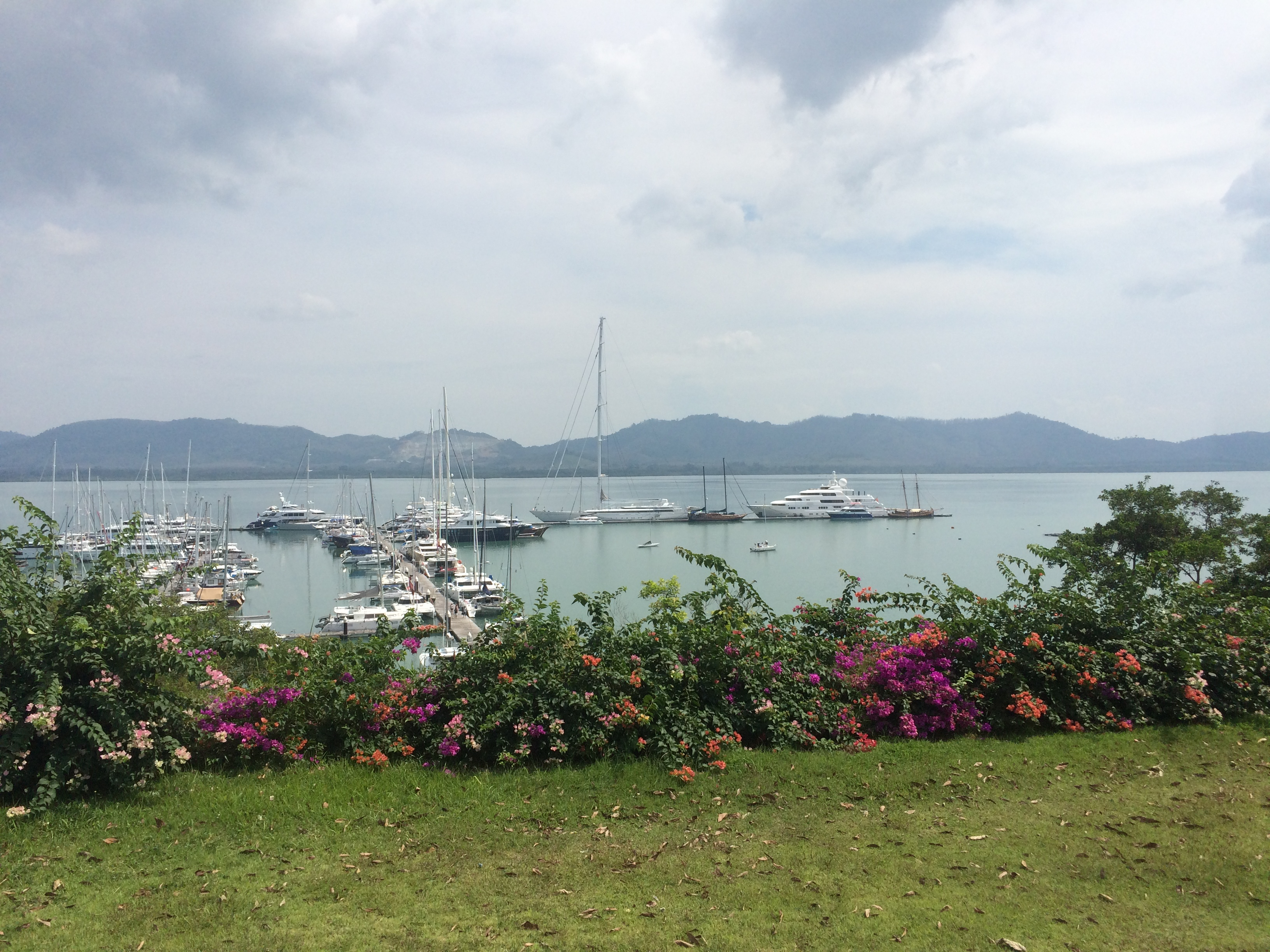 I bet those super-yachts probably have their own sewing machine.
Paul Collister