Yes, I got a phone call at 7:30 this morning to say the bowsprit was on its way to me. A week earlier than I expected, I was quite worried that it might have been rushed, but on the contrary, it turned up looking wonderful. None of the holes for the windlass had been drilled as they wanted to make sure they had it right here, which was good I suppose.
So at 8 AM the guys arrived with the sprit on a trolley.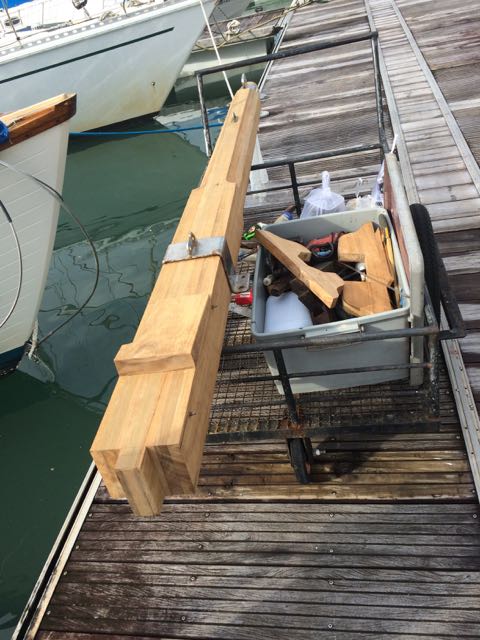 The first fitting required a sliver of teak removing from the mortice/tenon joint but looked good.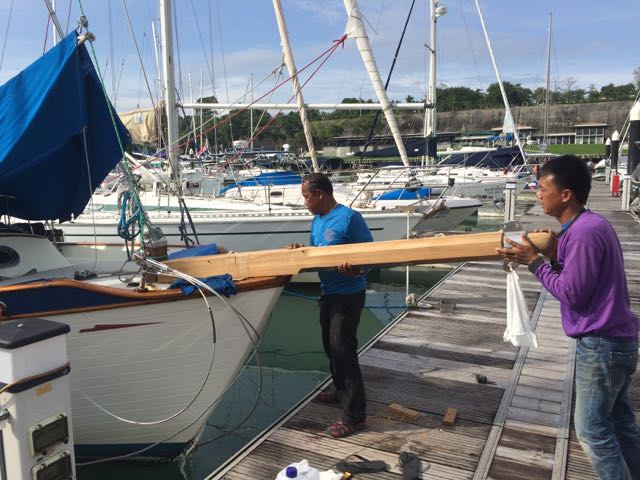 It only took about 4 hours to finish the job, most of the work was in drilling the holes for the windlass mounts which pass through the bowsprit to pass through the existing holes in the deck.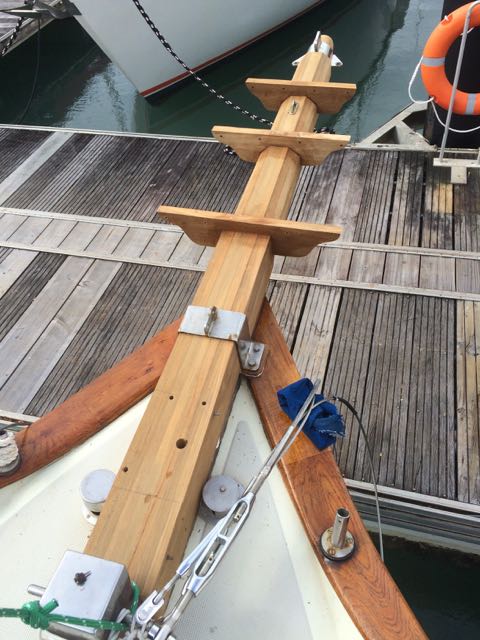 The cross supports, I have no idea what if any their nautical name is, were replaced, just to match the colour of the new teak. I believe the teak was grown in Thailand, and was fashioned into a sprit by one of the two guys installing it.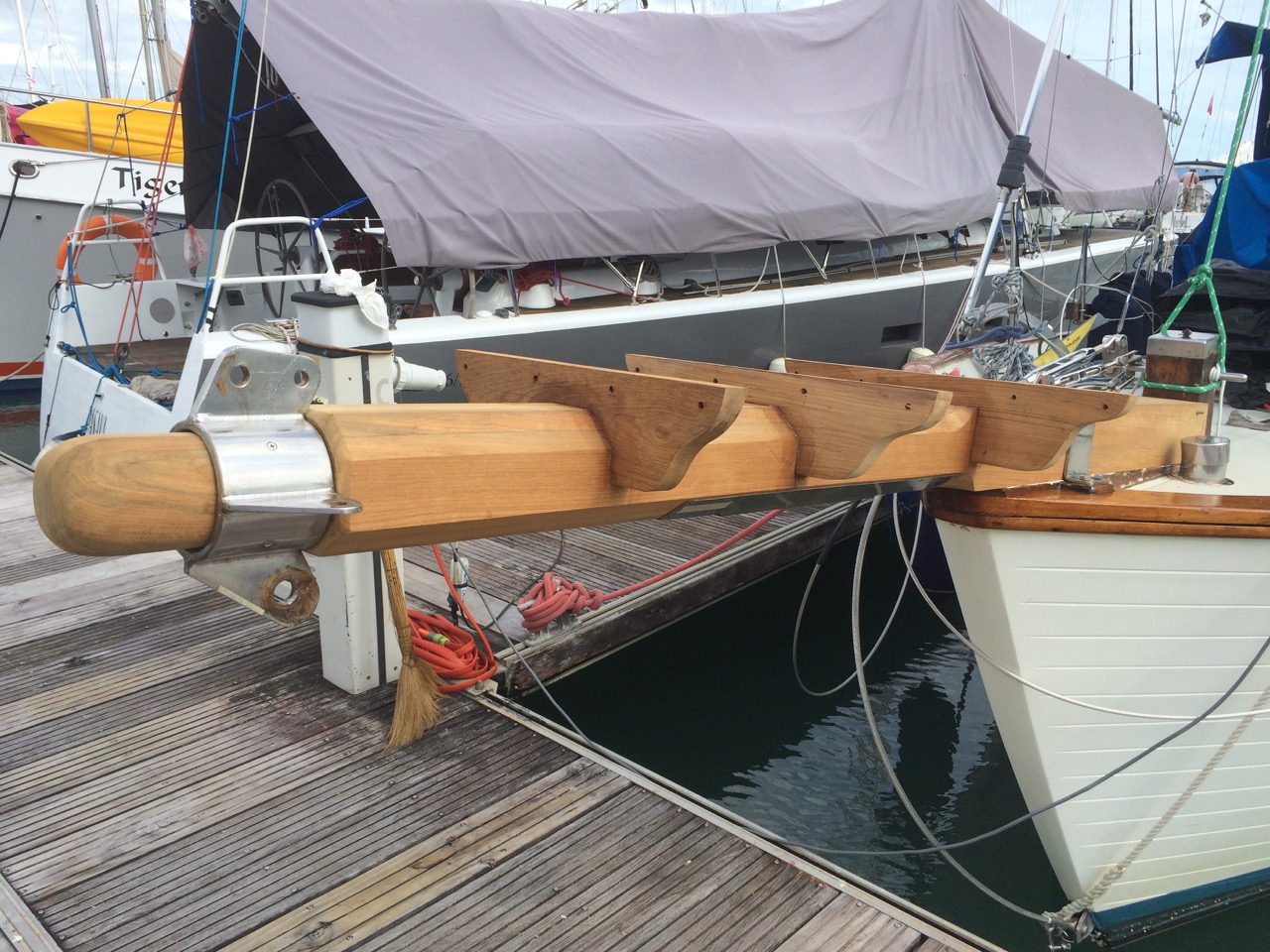 You can see below the lamination, 7 pieces of teak were used, I think the original might have had 5 teak and 4 of cedar or similar in between.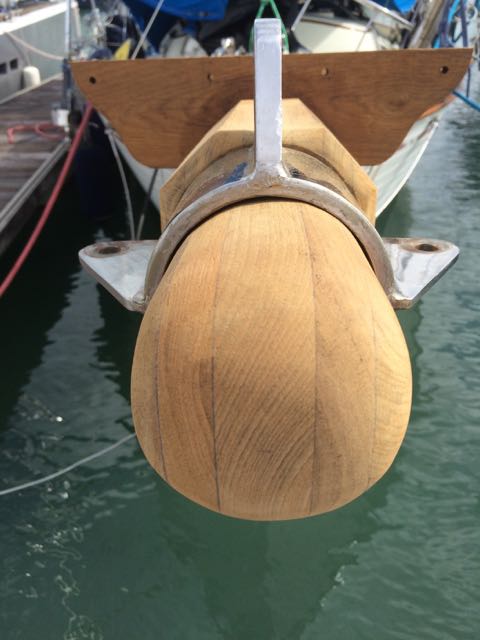 The reason I had to do this work was because of the rot and termite damage to the old sprit. I now feel 100% confident in the new sprit, with it off, I was able to check the samson post, that's the vertical pole of wood behind the sprit that is firmly secured to the deck and hull, and everything else around the area, and all is great.
The teak is in perfect condition without a single blemish, so I think it's going to look fantastic when it's varnished. I'm going to take my time building up the layers, I have already sanded it to a very smooth finish, and when the rain came down earlier, I could see it looking a lovely colour. So be warned, there may be more bowsprit pictures on the way.
Tomorrow we have a car and will be out getting more bits, picking up the repaired sails from Rolly Taskers and doing the weekly shop, but I will be up early sanding then getting the primer coat on the sprit, before it can even think about going grey.
Tonight we had a torrential downpour while we sat in the deck bar, but just before then, the light was amazing, I have attached another hi res picture, click to see it in its full glory.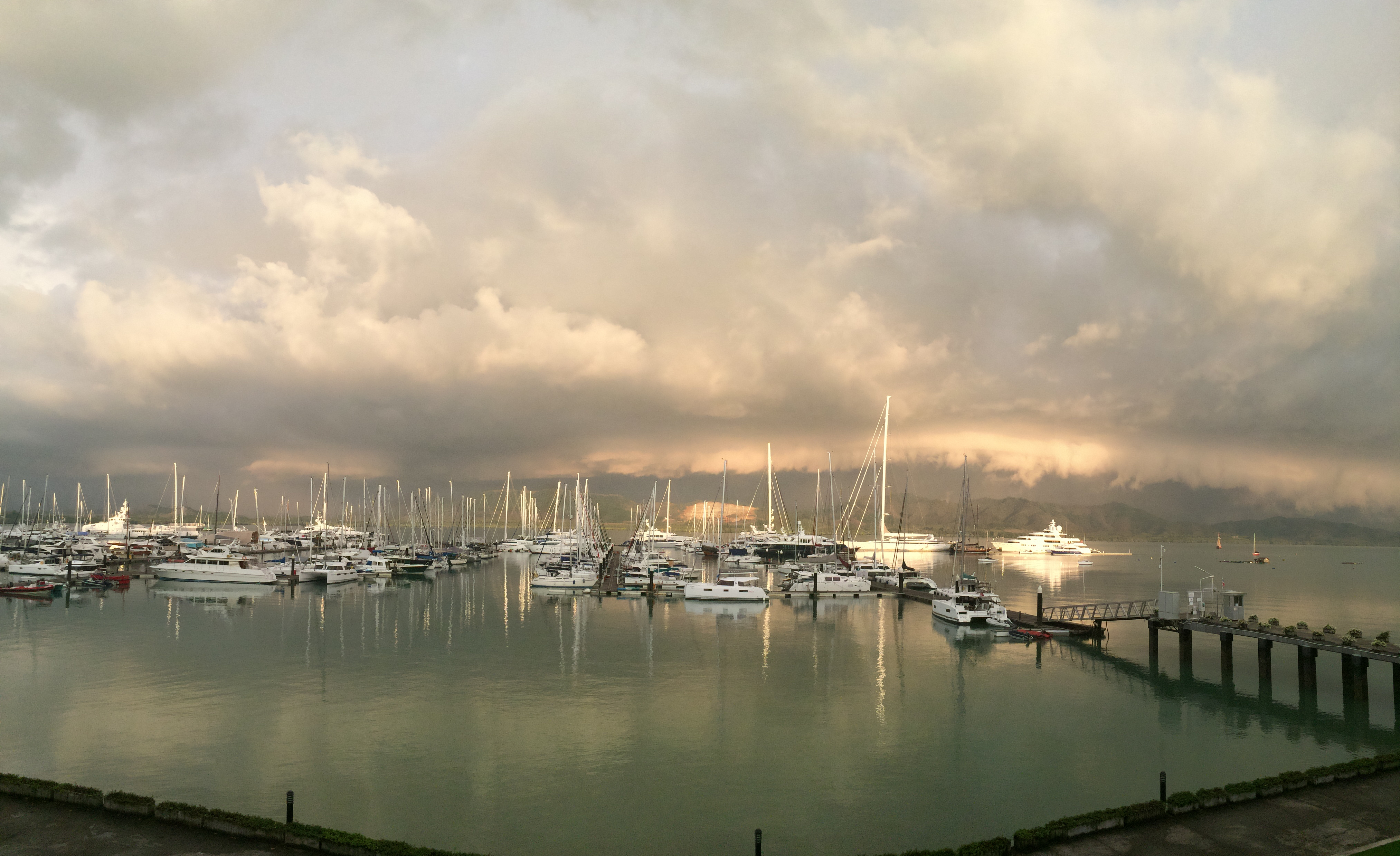 Paul Collister