We have launched and we're on our way to Pulau Tioman, an island on the Eastern side of the main Malaysian Peninsula, the location for the filming of South Pacific, even though it's in the North Pacific.
So due to the holiday, and nothing happening on the boat, we popped into Johor Bahru town, I was keen to do a bit of cultural stuff, some Sultan, back in the day, built a lot of amazing buildings and we were keen to explore the main museum, which was meant to be amazing, but finding it was difficult, even the taxi drivers didn't know where it was, asking them for the cultural sights would elicit the usual 'No have any' response we get for anything slightly out of the normal. eventually we found it , but it was closed. we checked out the 'happening' down town duty free zone where all the clubs where, but it was mostly closed, the duty free zone was somewhat disappointing, so we headed over back to a local shopping mall. I left Kathy there to browse, while I jumped into an Uber and headed back to Puteri Harbour, to collect my parcel, the missing blade for the wind generator. then back to the boat.
Thursday arrived and I fitted the blade to the turbine, not very well as it turned out. The guys arrived earlier to fit the new cutless bearing and the engineer amongst them understood exactly what I meant about the stripped inside of the allen screw, I could tell by the groan and look of despair on his face. However after 40 minutes, he had drilled out the old screw, without damaging the thread at all.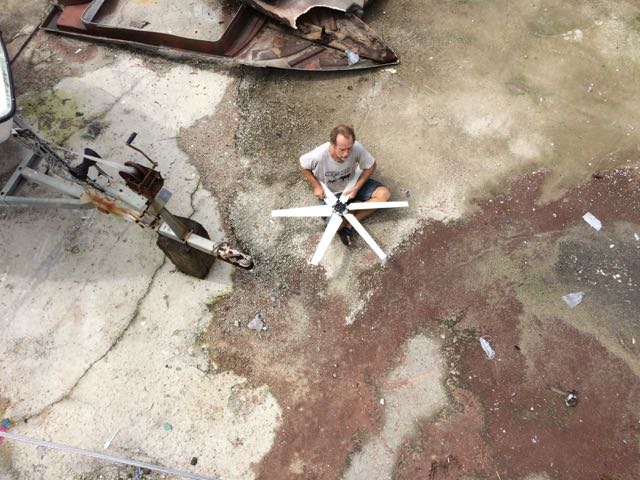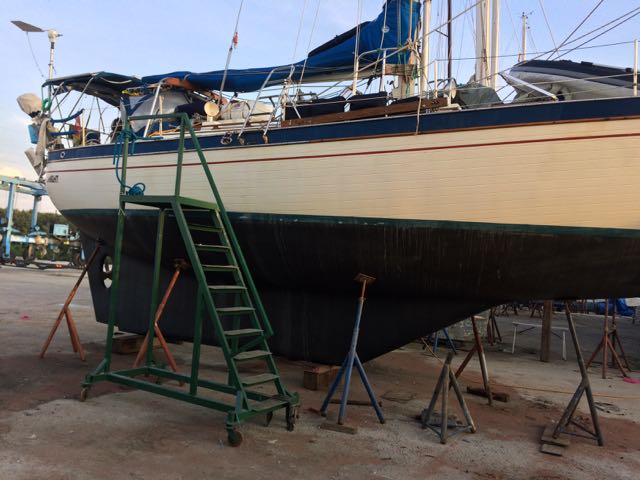 He instructed his assistant to cut out the old bearing with a hacksaw blade, a tedious job, it took me all day last time I tried this, but he had it done in 30 minutes, and the old cutless removed. The damage was clear, after I had pulled out the shredded rubber on haulout, there was about an inch of rubber missing, that still left 3 1/2 inches remaining, in good nick too, but I think it best to replace it, even if it might have continued working for a long time, I wouldn't feel confident.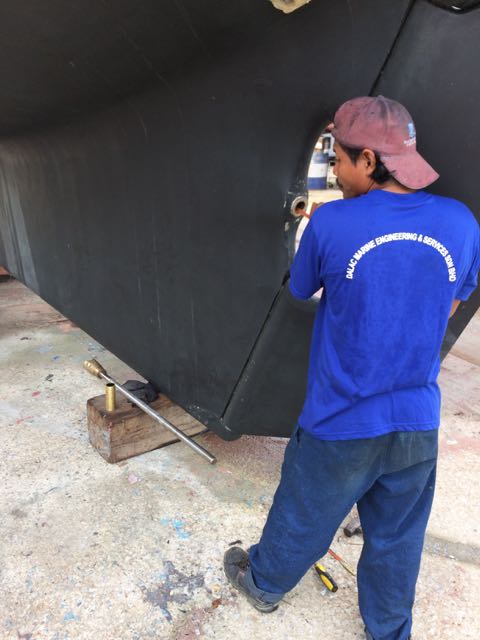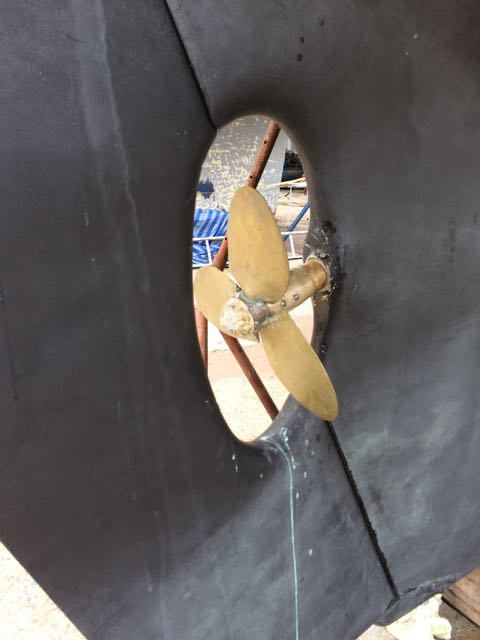 It all went back together fine, however they seemed to have some problems getting the shaft to fit into the collar on the coupling, but nothing had changed, so I think there might be a slight alignment problem. By mid afternoon they had completed everything, and I did a few jobs, mostly cleaning up and we were ready for a Friday morning launch.
The yard informed me I had to pay cash, so an ATM was called for, we decided to get an Uber into a big mall so we could stock up a little more. This was an amazing Mall, I don't normally think much of Malls, but they had everything here, and I especially like one huge section called the Japanese village, full of Japanese shops, obviously I suppose, but all done very well.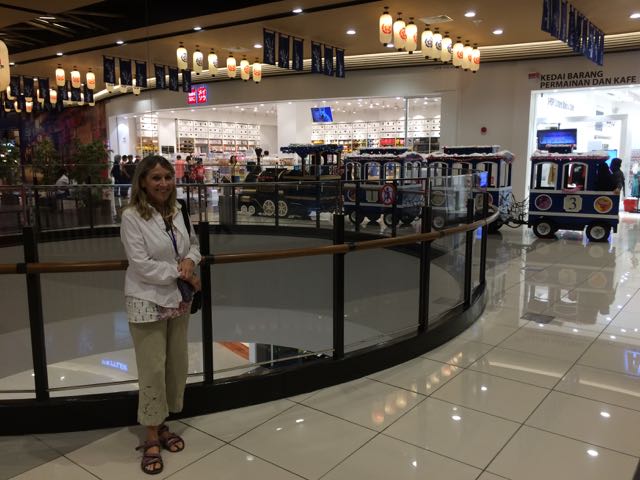 I was up at 6:30 Friday, The sunrise was lovely, the light much nicer than the camera's false blue haze. I managed to shoot a few good pics, at this time it was low water, on a spring tide, so very low, and there was only a few inches of water on the path we would have to take out. So it was good to be able to work out our exit route.
We launched at 12, Kathy and I stayed on board as the travel lift took us to the launch bay, I didn't want to, in Europe it wouldn't be allowed, H&S, but we had no choice they just took the steps away and started lifting the boat! As we lowered into the water, there were several disturbing jerks, where the wire supporting the front of the boat snagged then jumped, I reassured Kathy that we were over the water now so it would just make a big splash if the wire snapped, a very big splash I expect.
I rigged up a block and tackle to the topping lift, and was able to pull the mast back far enough to get the backstay onto it's turnbuckle. I was worried I might have to slacken the Furlers, which is a major job, but it all went very smoothly, topped off the fuel from a drum raised up on a fork lift truck, (Malay style Fuel Stop) and we headed out. Now we are at anchor 4 hours away, close to the SE of Singapore. Tomorrow we head off towards Tioman, the wind has been consistent and good from the SW for a few days now, I wonder if this is the SW monsoon settling in now, I hope so, as it means good sailing tomorrow. We will find an anchorage half way to Tioman off the coast of Malaysia tomorrow, and maybe another before we arrive.
It's good to be afloat again. At the moment, our delay has made me think it's too late to make Japan and then America, so it's looking much more likely we will do that next year, when we are better prepared. So I'm really looking forward to just chilling in Tioman.
Some pics from this morning before work started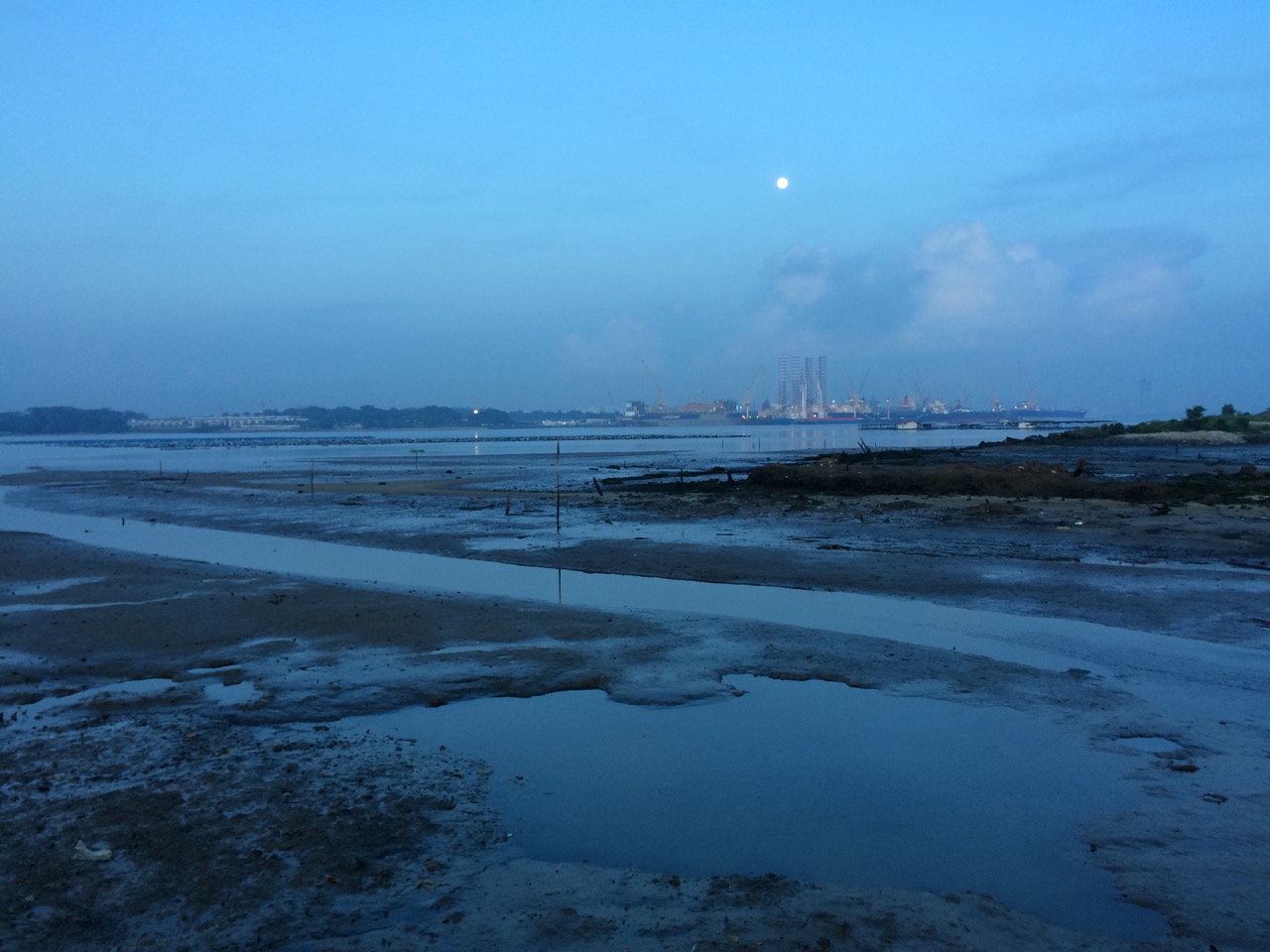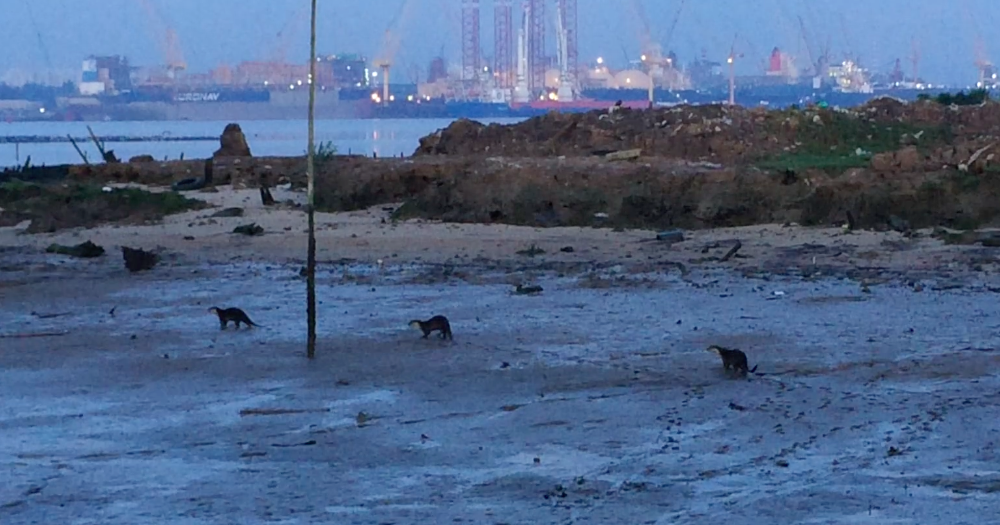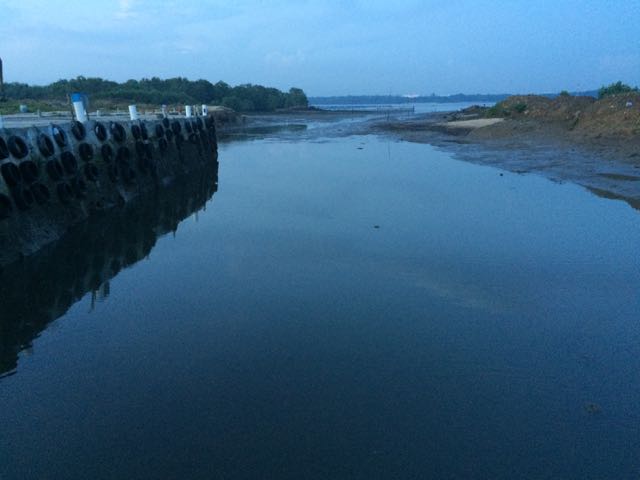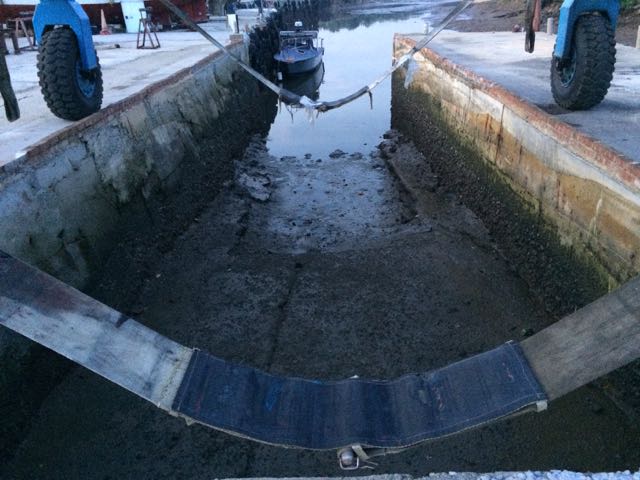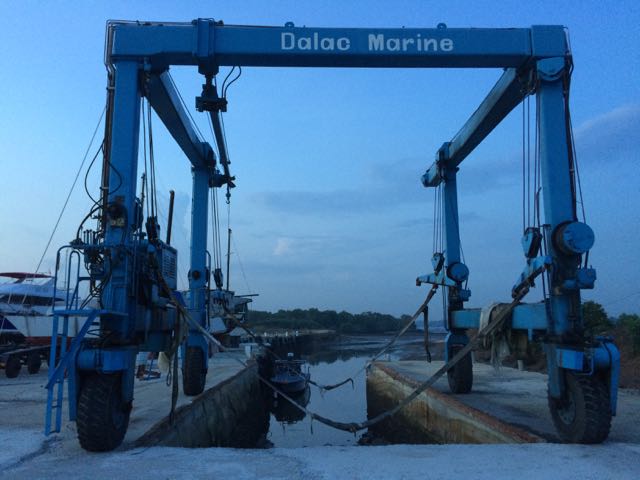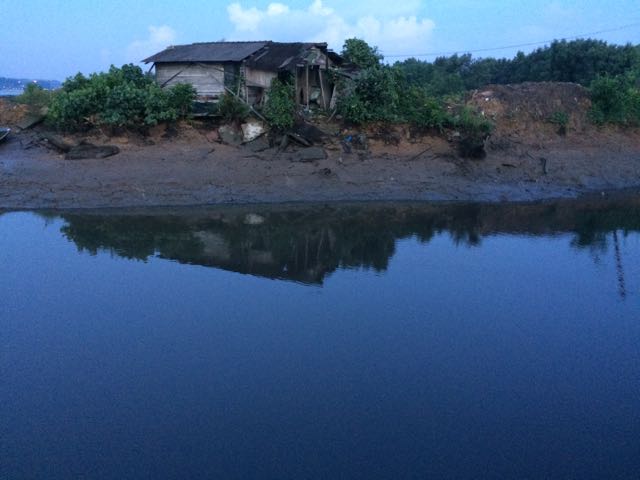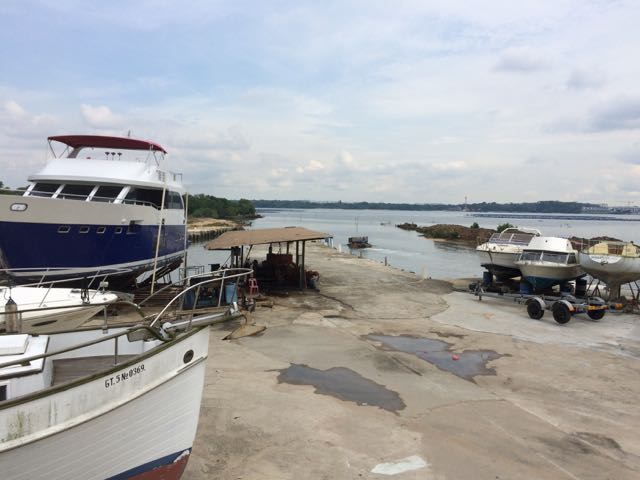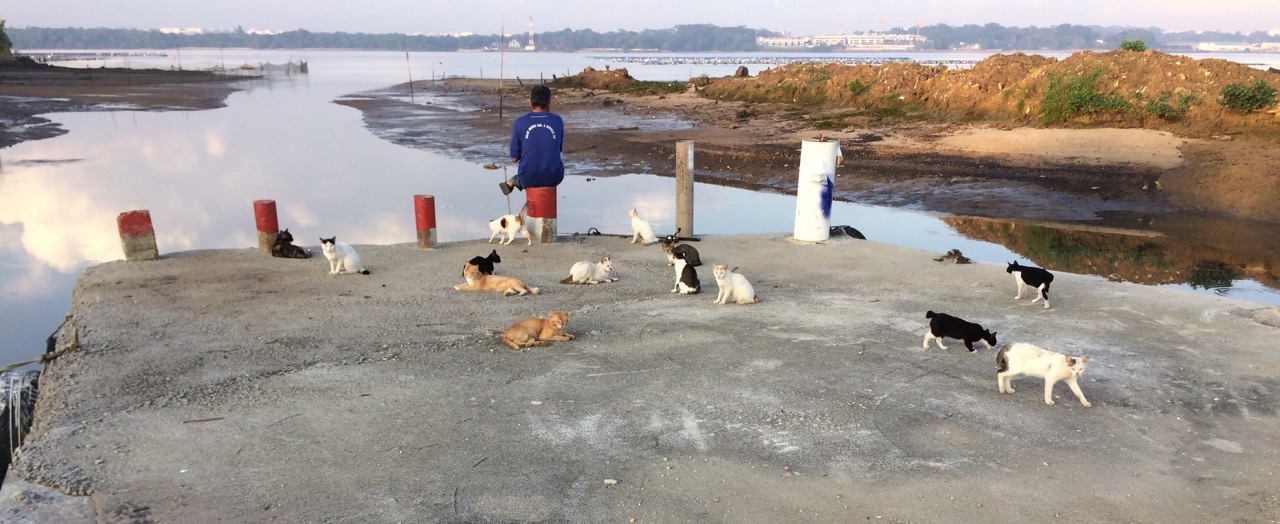 Paul Collister