We had a lively trip up to Tioman from Tinggi, we started with the headsail and a full main, and we were making a nice 5 knots in about 10 knots of wind on a full run (wind directly behind us). I turned off onto a broad reach after a while as the wind dropped and the headsail kept collapsing. This point of sail meant we were about 20 deg off course, but we could jibe half way and reach on the other side, we go faster this way anyway, and it all works out much the same. I have a spinnaker pole which I could put out onto the headsail to help it when we are running, but I don't know how it works on this boat yet. It's something I must investigate, but frankly, it's a little intimidating, the one on the baba was big, and I could manhandle it out onto the sails myself, but this one is another 50% all round, it's going to have to be hoisted, probably with a winch, and needs to be steadied in several directions, for/aft, up/down. It's a job I have set for this week. Charts of our route are below.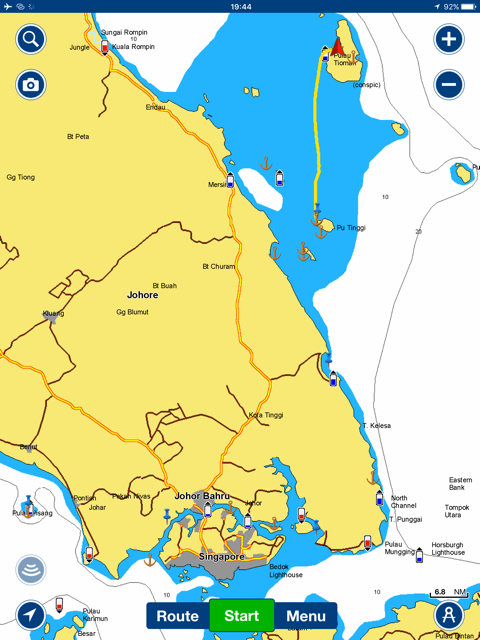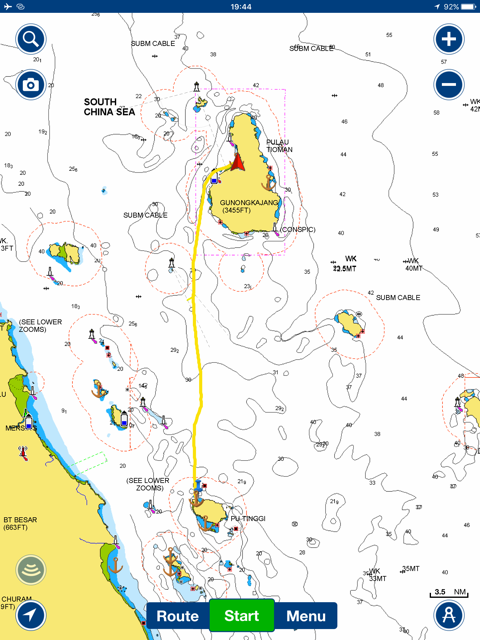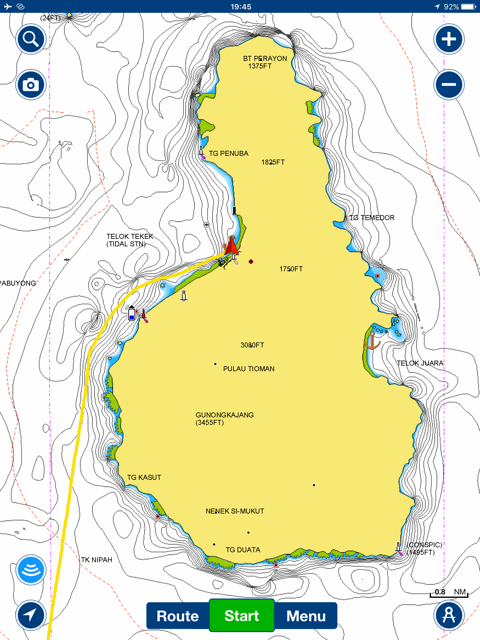 Not long after the wind calmed, a squall came through, we quickly dropped the main and rolled up half the headsail, this was enough to push us along at 6 knots towards our destination as the squall passed through us, it came from the west, whereas the prevailing wind had been southerly for the last few days, this meant that after an hour we had big waves rolling in from the side combining with smaller ones from behind. This made the next few hours quite 'rock and roll'.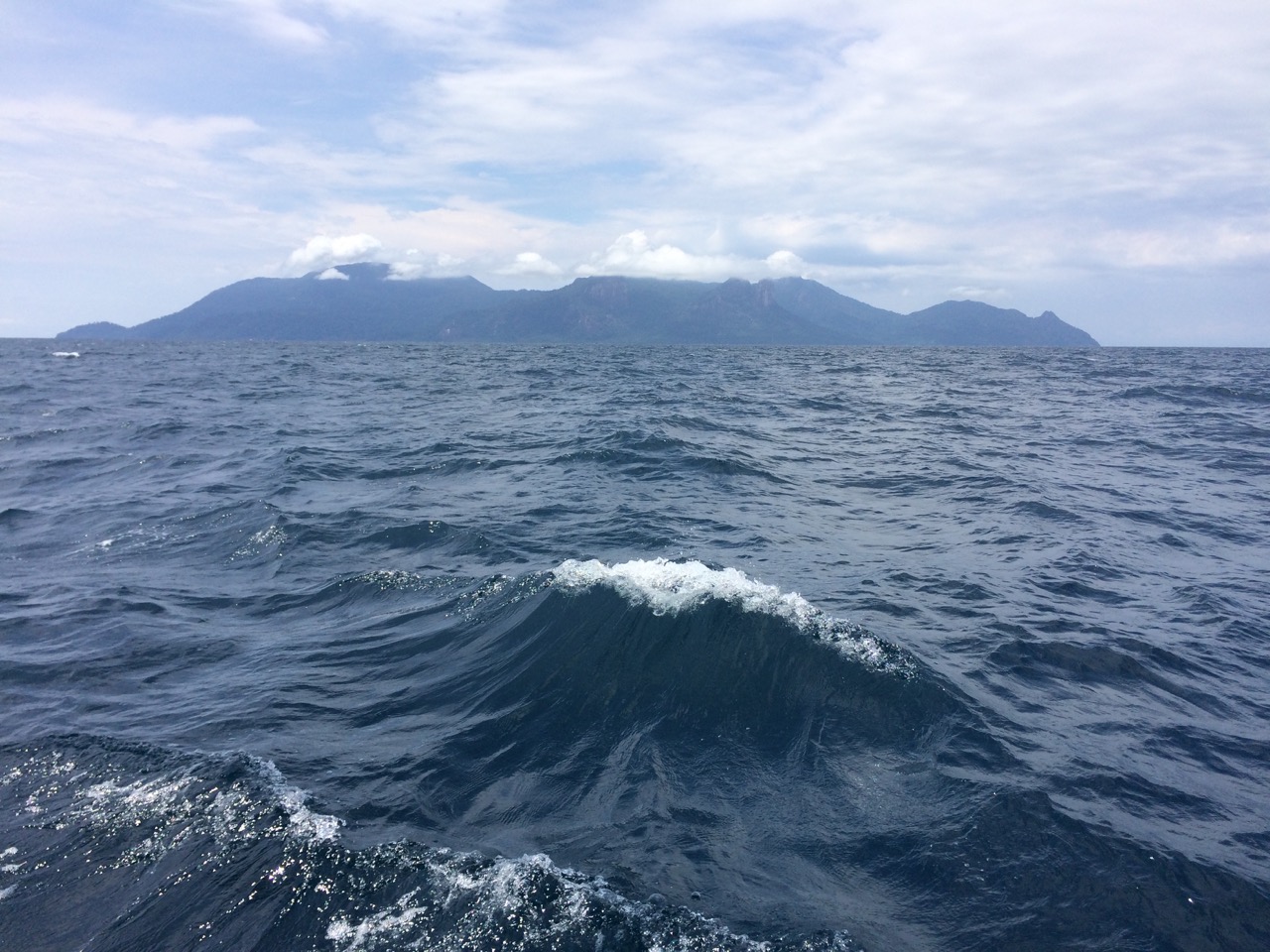 I hooked up the wind steering, conscious that we weren't getting any charge from the engine and the autopilot can use a lot of power. Also I need to have confidence in this particular piece of kit. It worked very well and sailed the boat nicely for a couple of hours.
About 3 miles before Tioman, the wind dropped right off and we motored the last bit in quite a rolly sea into Tekek Harbour, the main port on the island.  We anchored in 18m of water, with about 80m of rope and chain, always a worry for me, I had a swim and I think we are outside of the coral, the anchor seemed to set well.
Tuesday morning and the anchor held, but then it was a very calm night. We headed into the port to check in with the harbour master and customs. Then a walk around town. There's not a lot here, a few basic shops, a couple of duty free stores, as this is a duty free island.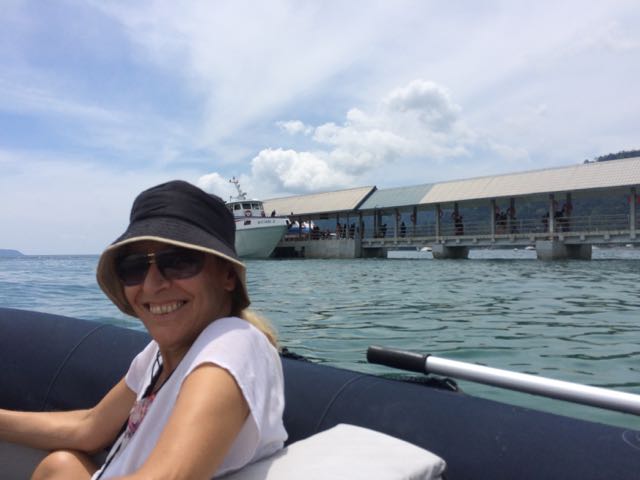 The most amazing thing is that it has an Airport,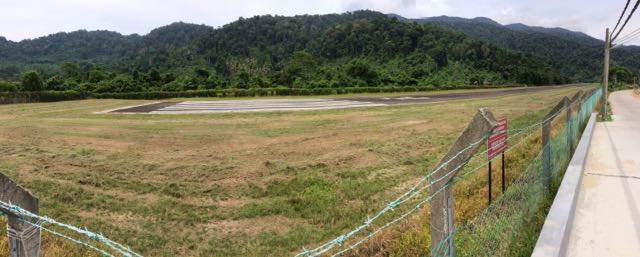 For such a small island, the land rises quickly into rocky hills covered in trees. It must be quite a thrill flying into here.
Managed to spot a couple of project boats in the harbour here.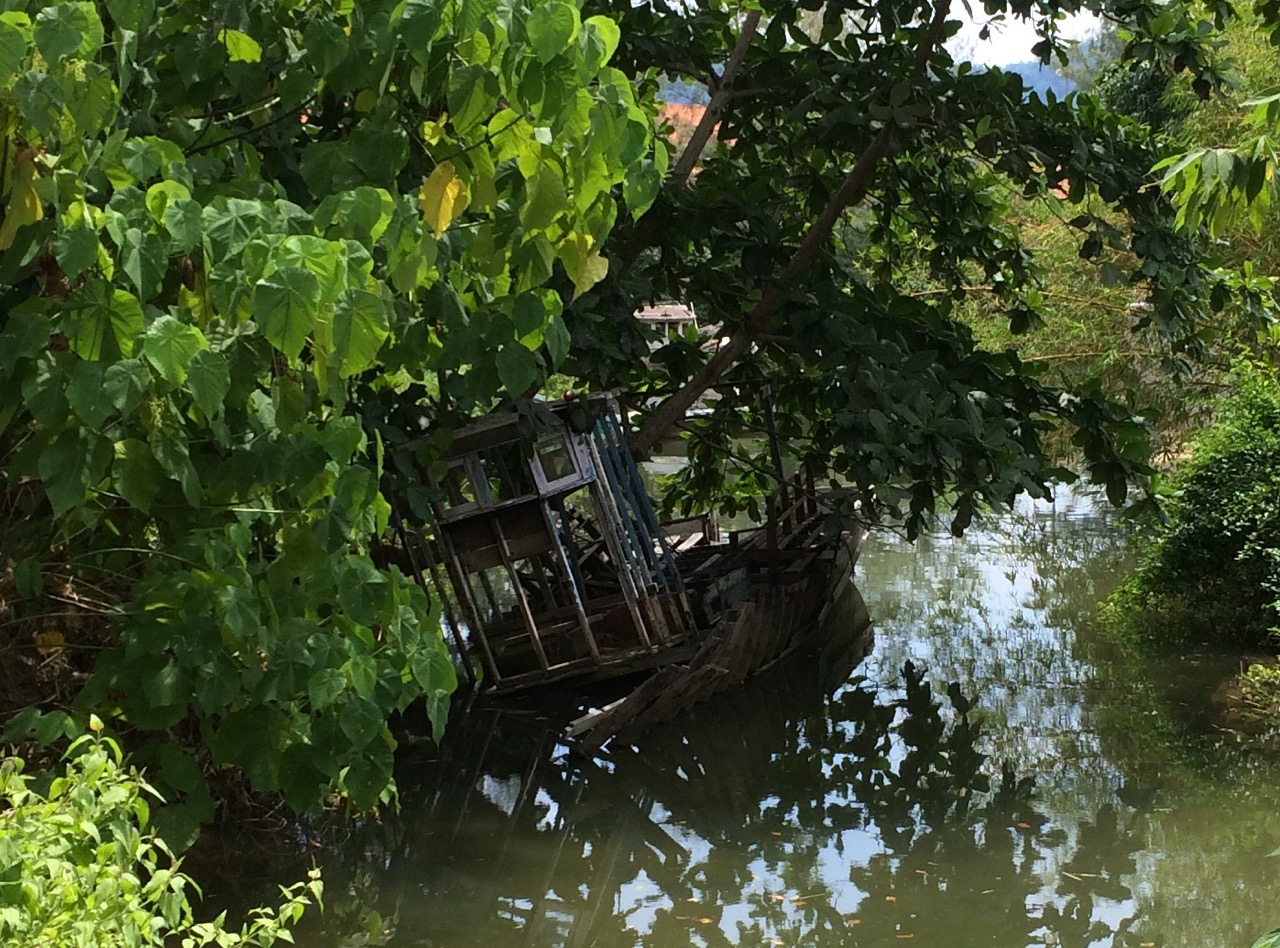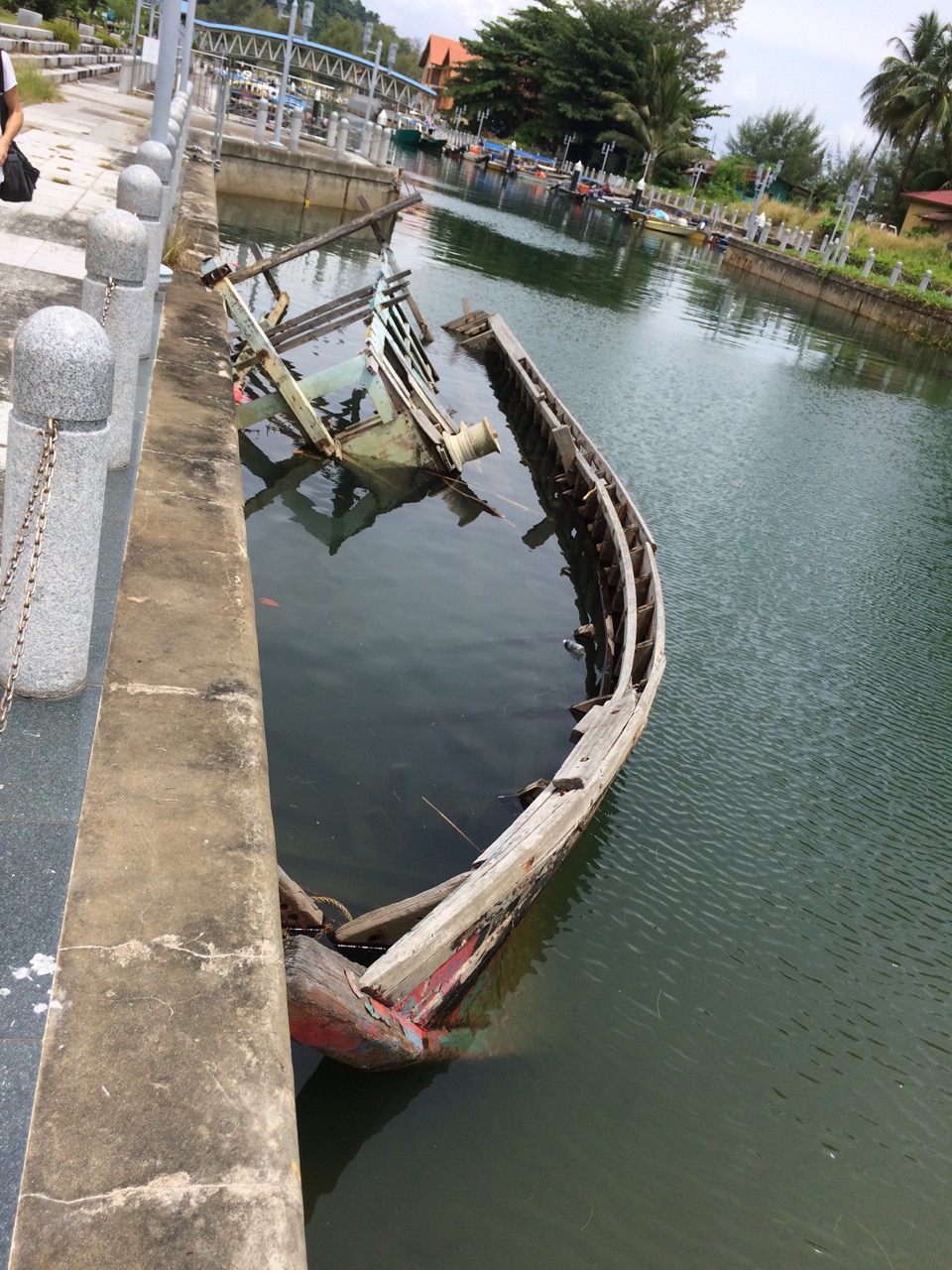 Back on the boat and another squall came through, when I went up to have a look, there was another boat about 20ft in front of me, close enough to chat to the skipper, he had just moved because the boat by him was dragging its anchor, and he had miscalculated where my anchor was and had laid his over mine, he moved even closer, then decided to head off and try again. All the time I was trying to work out if we were dragging our anchor. I think we are in sand, and that's not great for anchors, mud is the best. I let out another ten metres of rode, so now we had 90 metres, but when you have 90m or about 300ft, you have a swinging circle with a 600ft diameter (ish), thats a large area, and these boats point one way, and can pull on the chain in another. The upshot is I spend a lot of time wondering what is going on. Since we dragged in Ko Lipe with 100m out, I'm very wary. As I write this the wind has dropped, and we have moved from some distance out to sea, back to where we started yesterday, so I think we are holding fine.
Paul Collister