We upped anchor from Tarempa after an official reception dinner thrown by the authorities here. This was similar to one we had in Las Palmas and in St Lucia on the ARC. Lots of difficult speeches, and daft awards. It was for the participants of the 'Sail Malaysia' rally, but Raymond, who was running the rally was happy for us to attend. He was also happy for us to go to the dinner barbecue the next day on the beach resort island of Pidi, just a few hours away.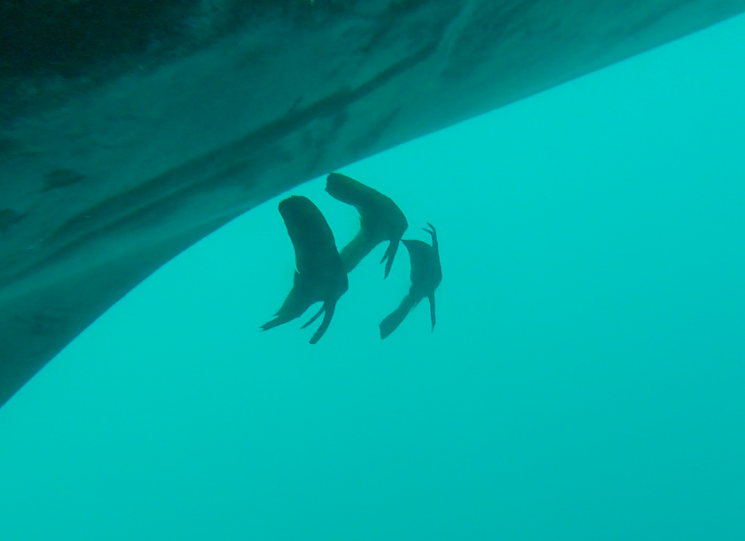 Dementors, feeding on our hull. (video to follow)
So we stocked up with some last minute fruit and Veg, I bought 4 big bottles of the local version of Coke, you don't see much coke here, and I remembered back to the 'stop the war' march I attended in London some time back in protest against Blair's Iraq war, and there was a strong anti coke lobby there, an Arabic version of coke was on sale everywhere. I wondered if Indonesia, which is a very strict muslim country in many areas actually frowned on coke, and probably most American, and UK goods. I have noticed when asked where I am from, when I say England, I don't get an enthusiastic interested kind of response, as I did in Malaysia. I'd like to say Ireland, and see how that goes down, but that would be fraudulent. So I bought the local version, just like coke in colour and fizziness, but the aftertaste is identical to the mouthwash my dentist uses, hideous. I wanted to give it away to passing fishermen, who would probably love it in these baking conditions, but with it being Ramadan and they are fasting, it might be rude. Tarempa is a fascinating town, it's mostly built on stilts except for a few buildings hacked into the cliff walls.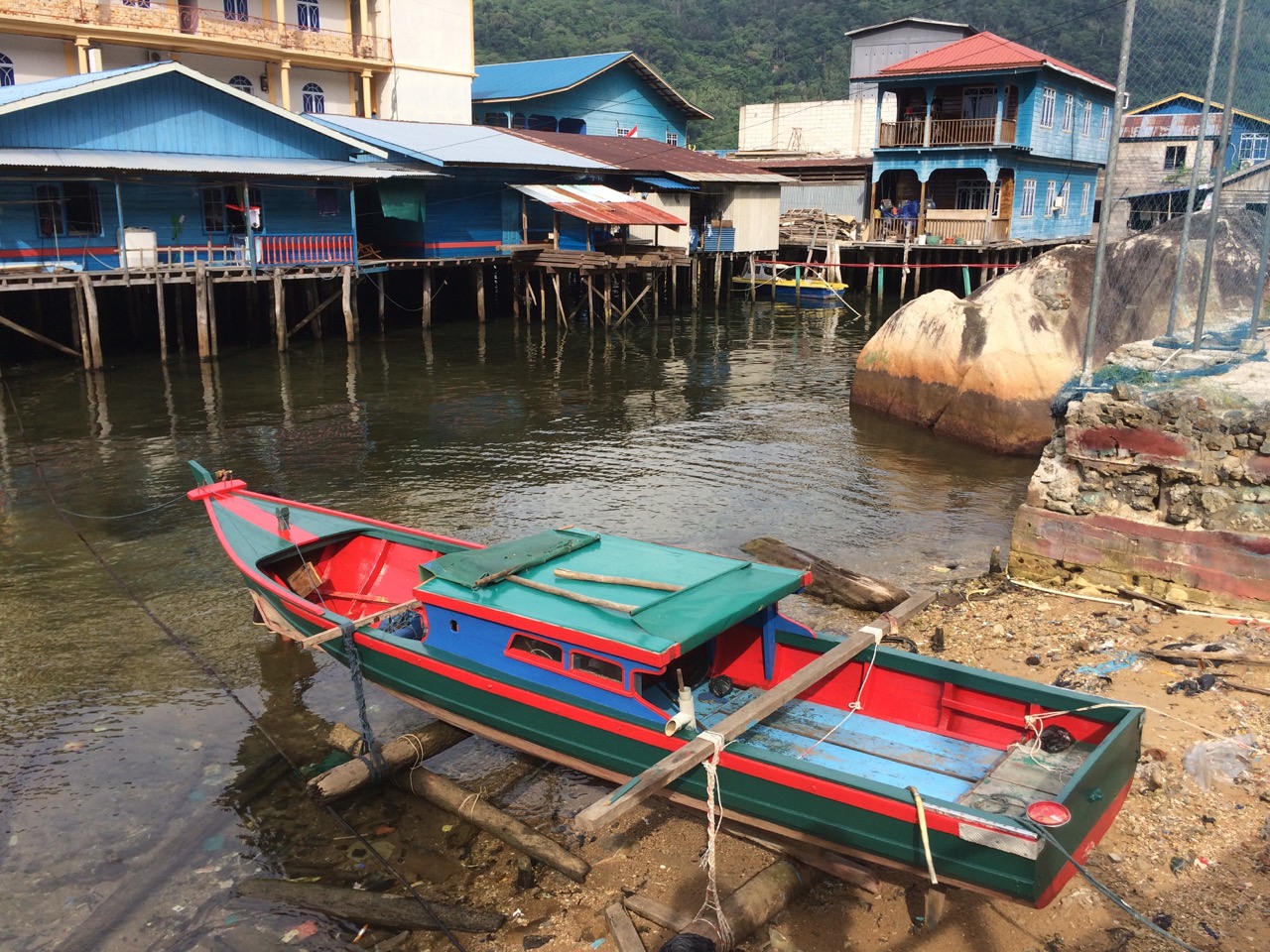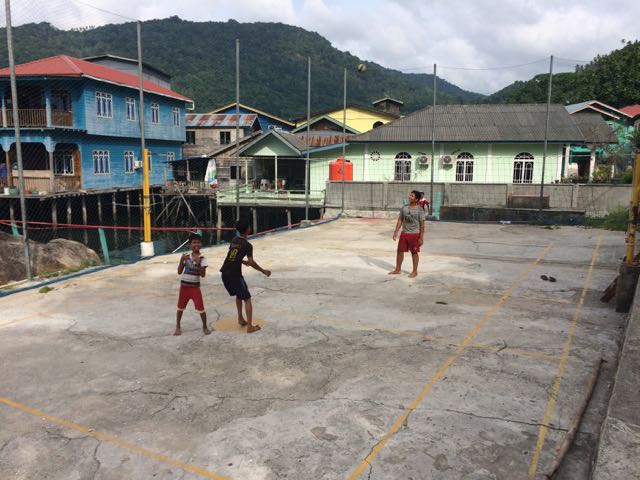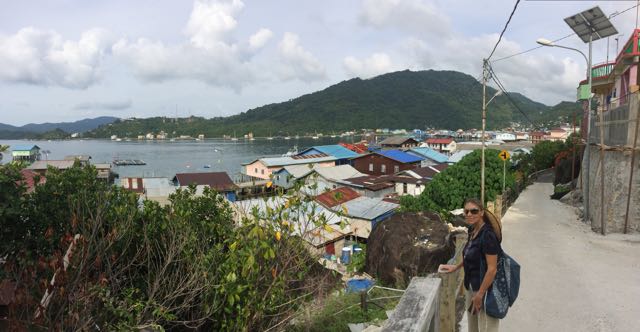 The market is an interesting place to visit and pick up fresh food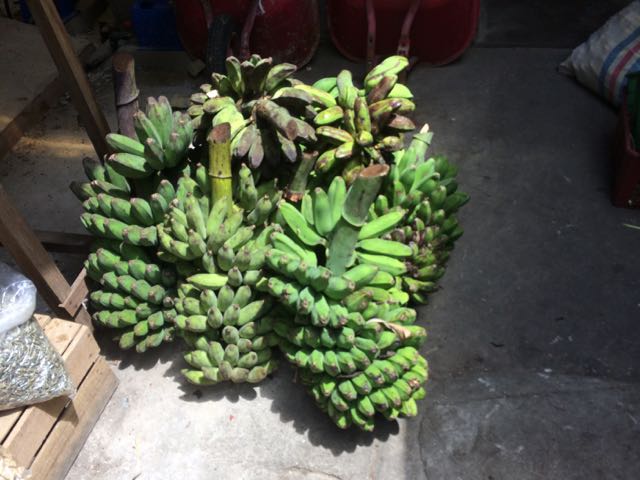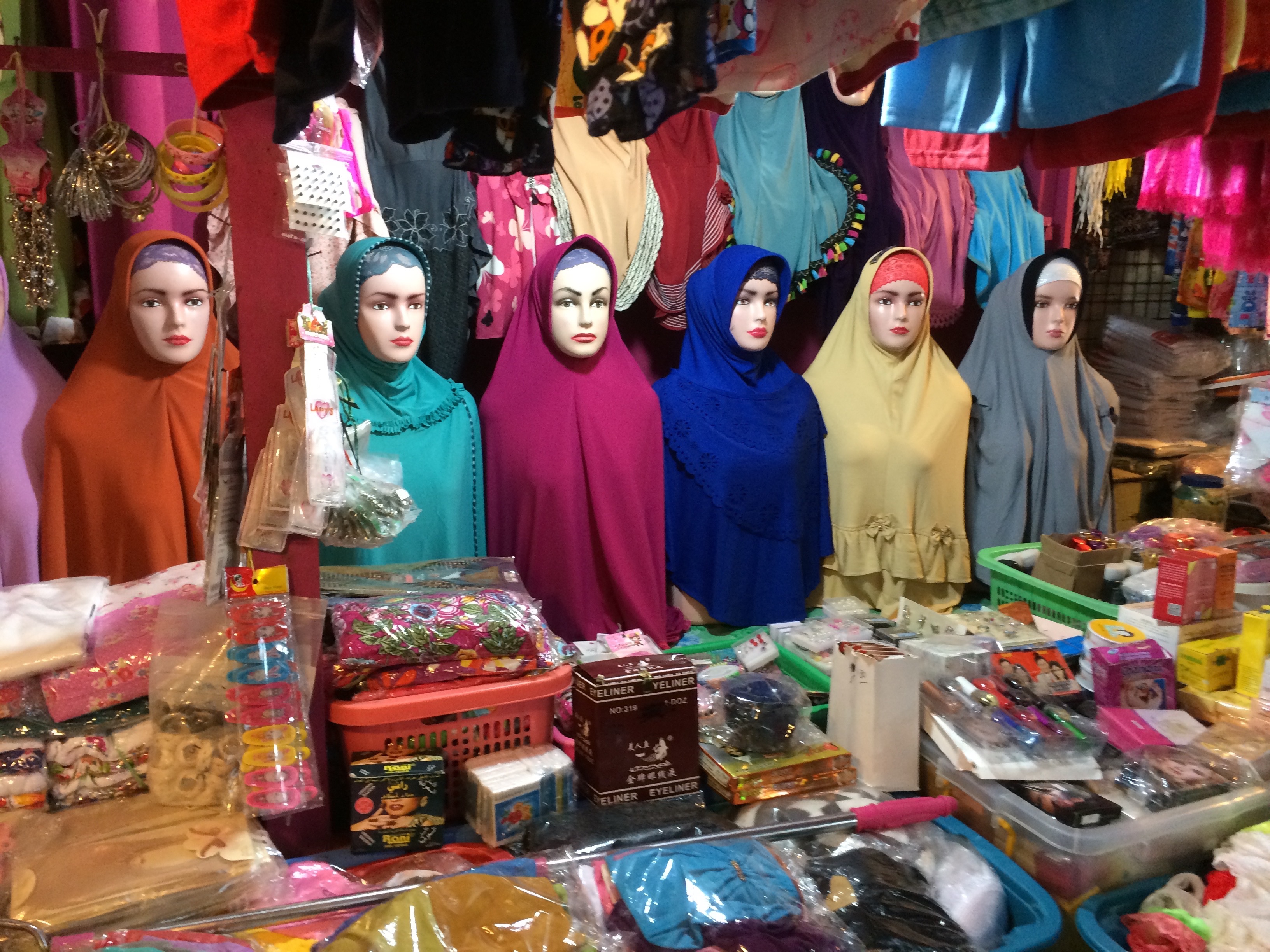 Twilight zone or Dr Who?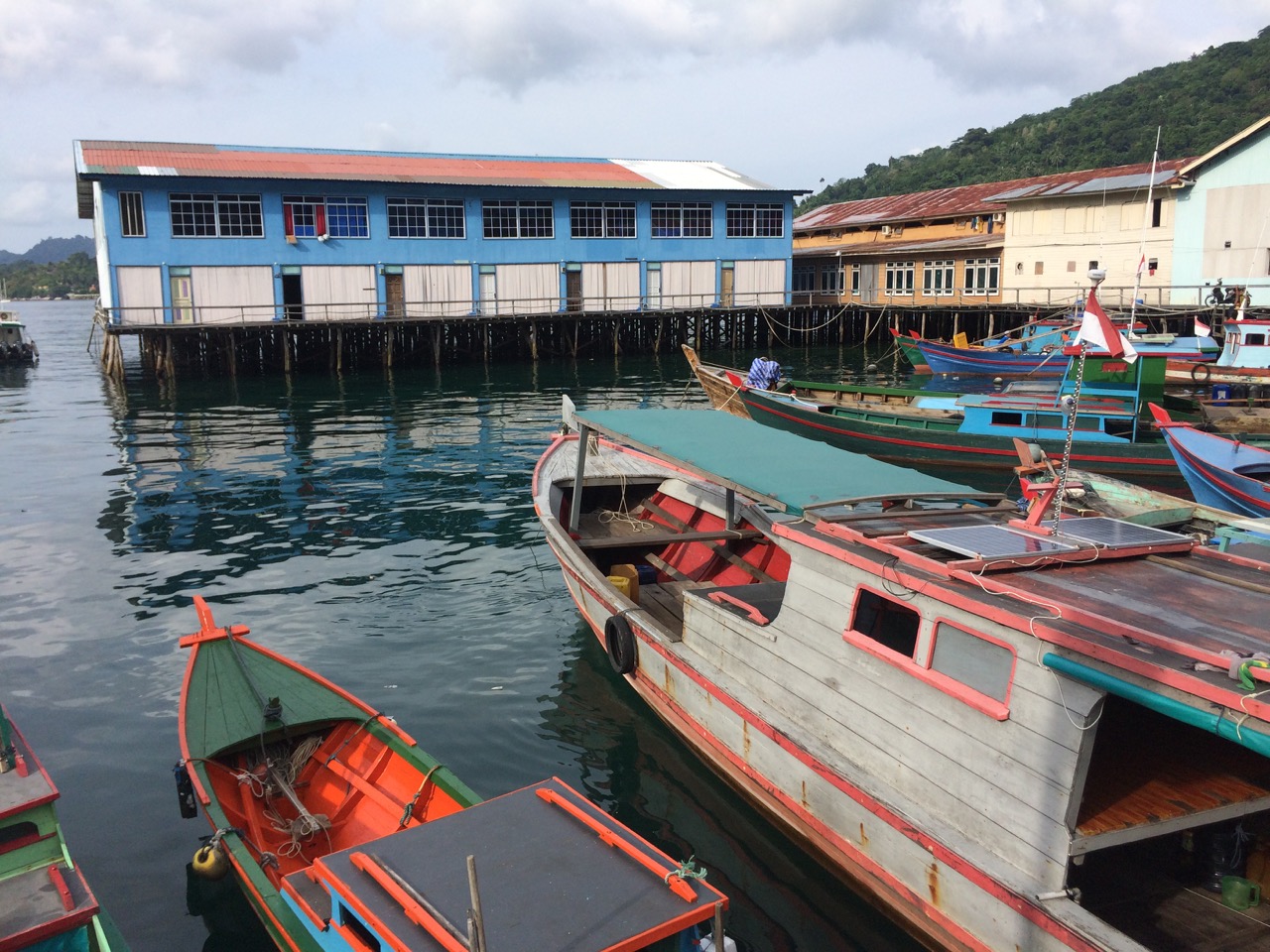 So off we set, down a channel between several large islands to the barbecue location.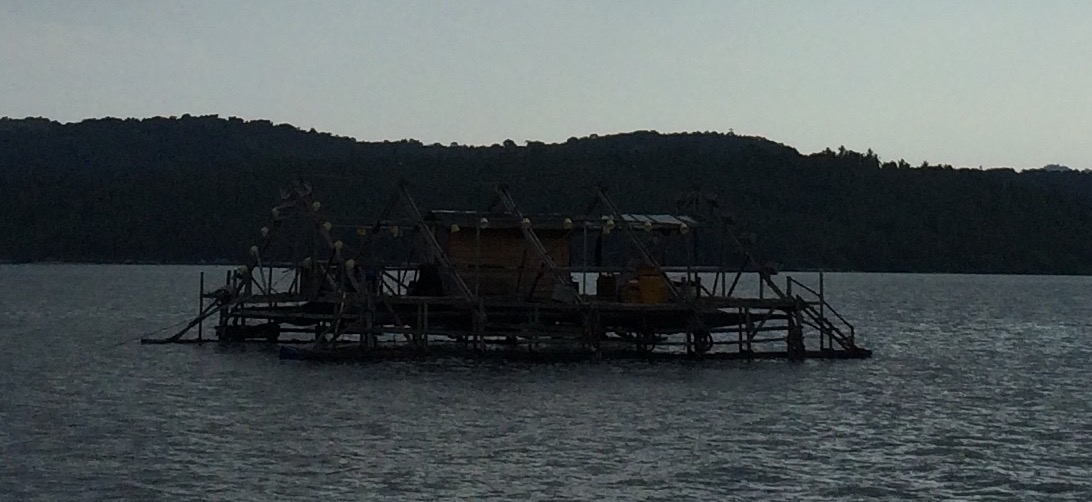 The route was strewn with dangerous coral. The first one was right in the middle of the channel and very shallow and very obvious. We had to motor towards it, then turn left to avoid it. It was ten minutes away when Kathy and I started our 'heated debate' about the best way to look for coral and to signal to each other what to do about it. We honed in on the difference between 'having the sun behind you' and 'having your back to the sun', which to me seemed identical, but to Kathy, one was quite clear, the other not. At some point during this debate, I remembered we needed to look out for the reef ahead, and sure enough, there it was just about to pass under our bowsprit. Crikey cor Blimey, I thought, full astern, hard to port, and we missed it, we probably had a good minute or two before disaster, but we both felt a bit stupid after that. I set the course for the correct way around the reef and all was fine. However, a couple of local guys in a small fishing boat must have been horrified to see us motoring at full speed to our demise, and had sped over to try and avert another shipwreck. On arriving they insisted we follow them, and for the next hour we weaved in and out of large patches of coral until we emerged on the other side of the island safely. We didn't really need them, as the course they led us through, was almost identical to the one we had plotted, but it was ever so kind of them to help. The guy below didn't pay attention either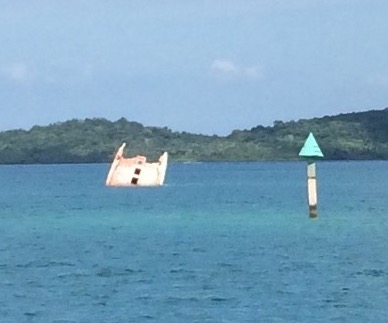 Another sobering experience.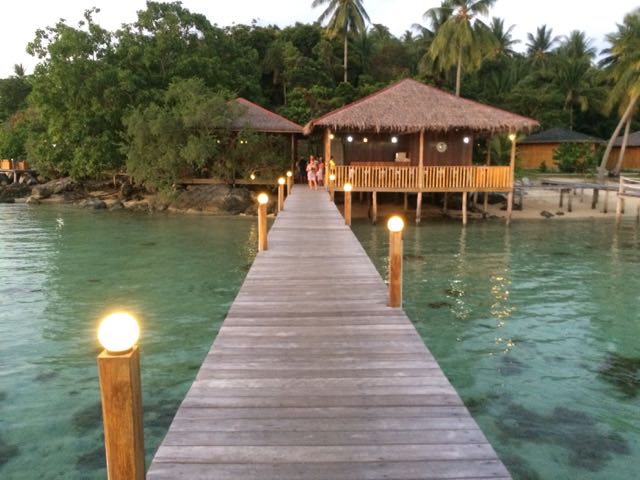 We anchored outside of the barbecue island in about 22 meters, this is getting normal now, what has become a major pain is the windless doesn't like my rope, I have 50 meters of rope to haul in, in these conditions, and although the windlass grips it very well, it won't let go, the rope is meant to fall off and drop into the chain locker below, there is a metal bar that forces it off the wheel if it didn't fall off on its own, however the bar is sized for chain, and works well there, with rope, it often sneaks up the side of the bar and jams. Once this happens, it's a major pain, one one end of the rope is 60 mtrs of chain, pulling hard on the windlass, and you can't pull this up by hand at all, so I have been having to run a line back to the winch on the mast and haul the anchor rode up a bit to get some slack, tie this off then do the same for the other side of the rope. This can happen a few times when hauling up 50 mtrs of rope, and each time the rope gets a little mangled. As soon as I can, I need to replace this rope.
The dinner was fine, but very expensive, we paid about £20 / head for a bbq buffet affair, drinks were extra, 2 nights earlier, we had dined well in a Tarempa restaurant, both meals together with drinks came to £3. That's my kind of restaurant 🙂
The next morning we motored around the coral in the dinghy, it was very shallow and just as I wondered if it was too shallow, and how lucky I had been so far with rocks etc, that we hit something. I couldn't stop the engine, because the stop switch had been playing up, so I tried to put the engine in Neutral, but from the noise it was making, I knew I had broken something. So much of what I'm doing here is a learning curve for me, and I was just about to learn how shear pins work! Basically it's a pin that connects the engine to the prop, if the prop should get jammed on something, the pins shears, the engine happily carries on and hopefully no other damage happens,  I remember we carry spares with the engine so they are handy, but I must have been thinking of Stardust, as there were no pins around, they are about the same size as a 1 inch nail, which in an emergency, might work. So it was fun rowing back, I need the exercise, but I was also aware that there was quite a current flowing, being a full moon, fortunately toward the boat, but I was keen not to overshoot it, as the next stop north might be China. By the way, we only get one tide a day here, which is odd.
The rest of our trip was uneventful, one tropical paradise after another, as we skipped around the islands and coves of the NE part of Anambas. The weather has been lovely, sometimes overcast, but that brings welcome relief from the sun. The local fishermen are very curious about our boat, one young man Tommy, rowed over, in a dugout canoe, to say hello. He clung to the side of our boat staring in, so I invited him onboard. He seemed very impressed, he gave me a fish and wouldn't accept any money from me. He sat there for ages just smiling, it would have been awkward, but I had a lot of epoxy work to do, and I was creating shear pins, from spare rivets, having found nothing better onboard. after an hour or so, he left when I explained we had to leave. Everything is done by gesture, as it's very rare to find an english speaker here.
The snorkeling is the best so far, the water the clearest, and a great variety of life below the water, some of the coral, that looks like rocks, has mouths, purple and jagged, but ready to eat anything that gets close. rather scary.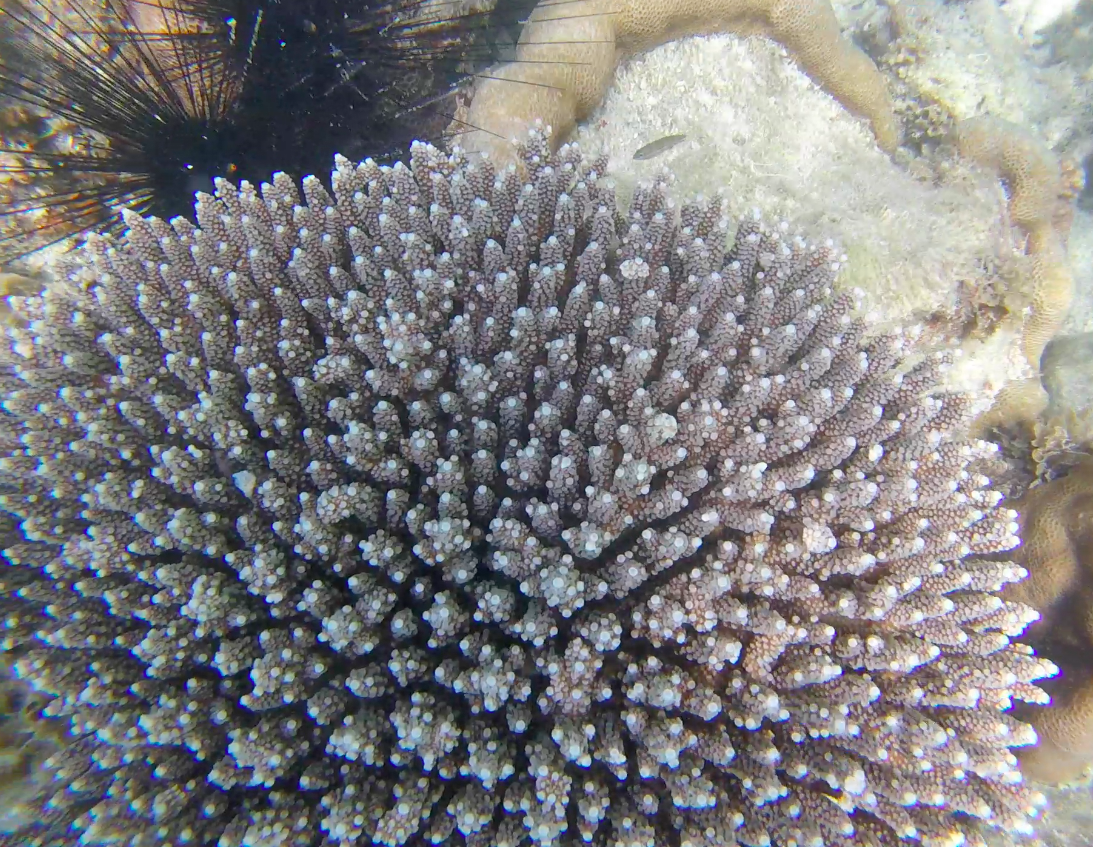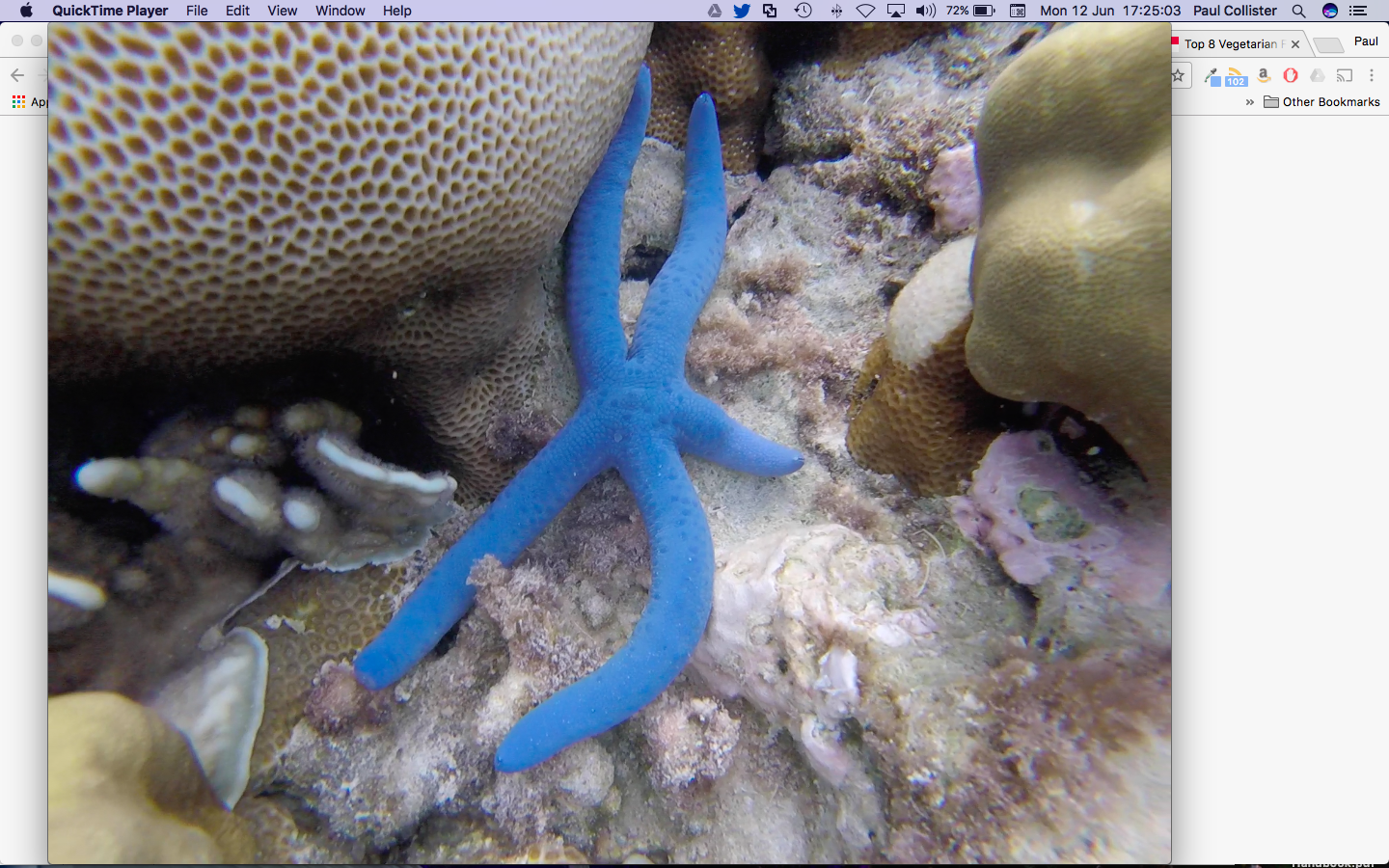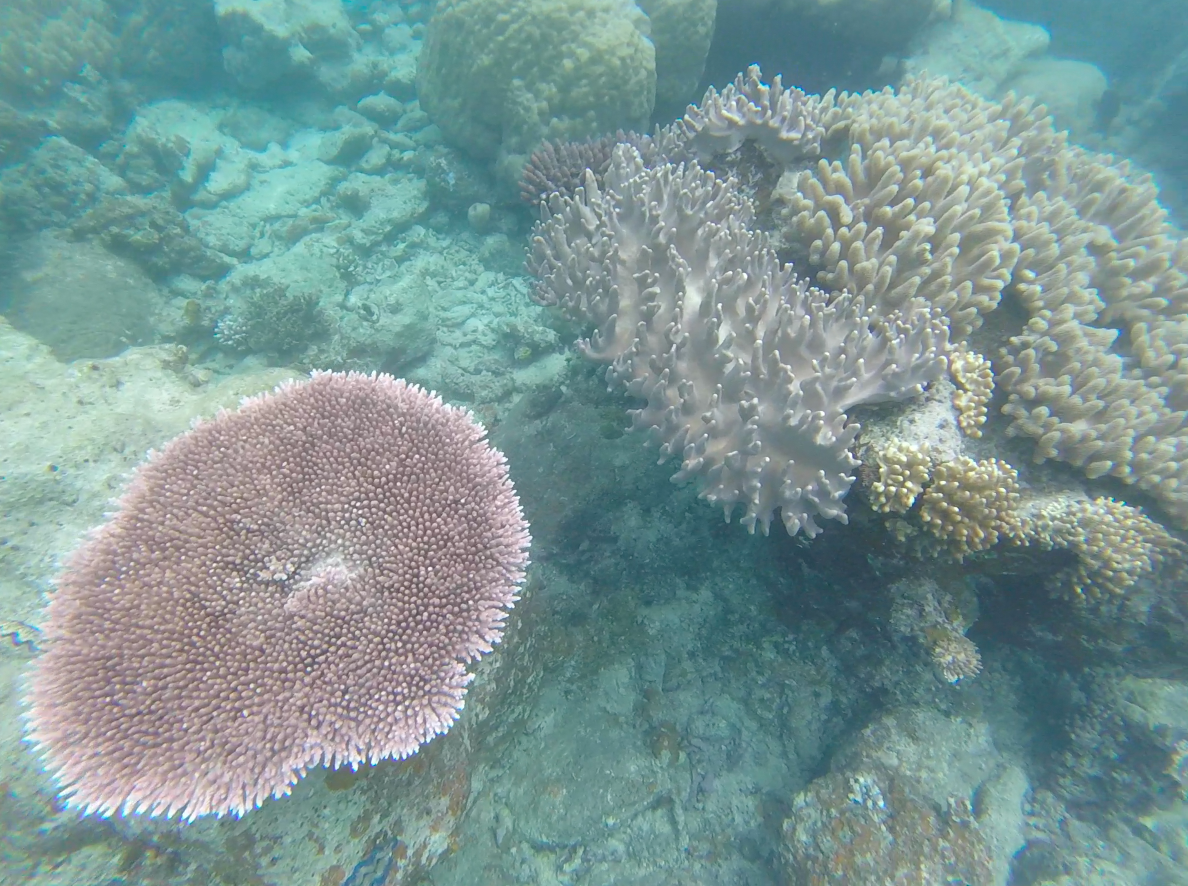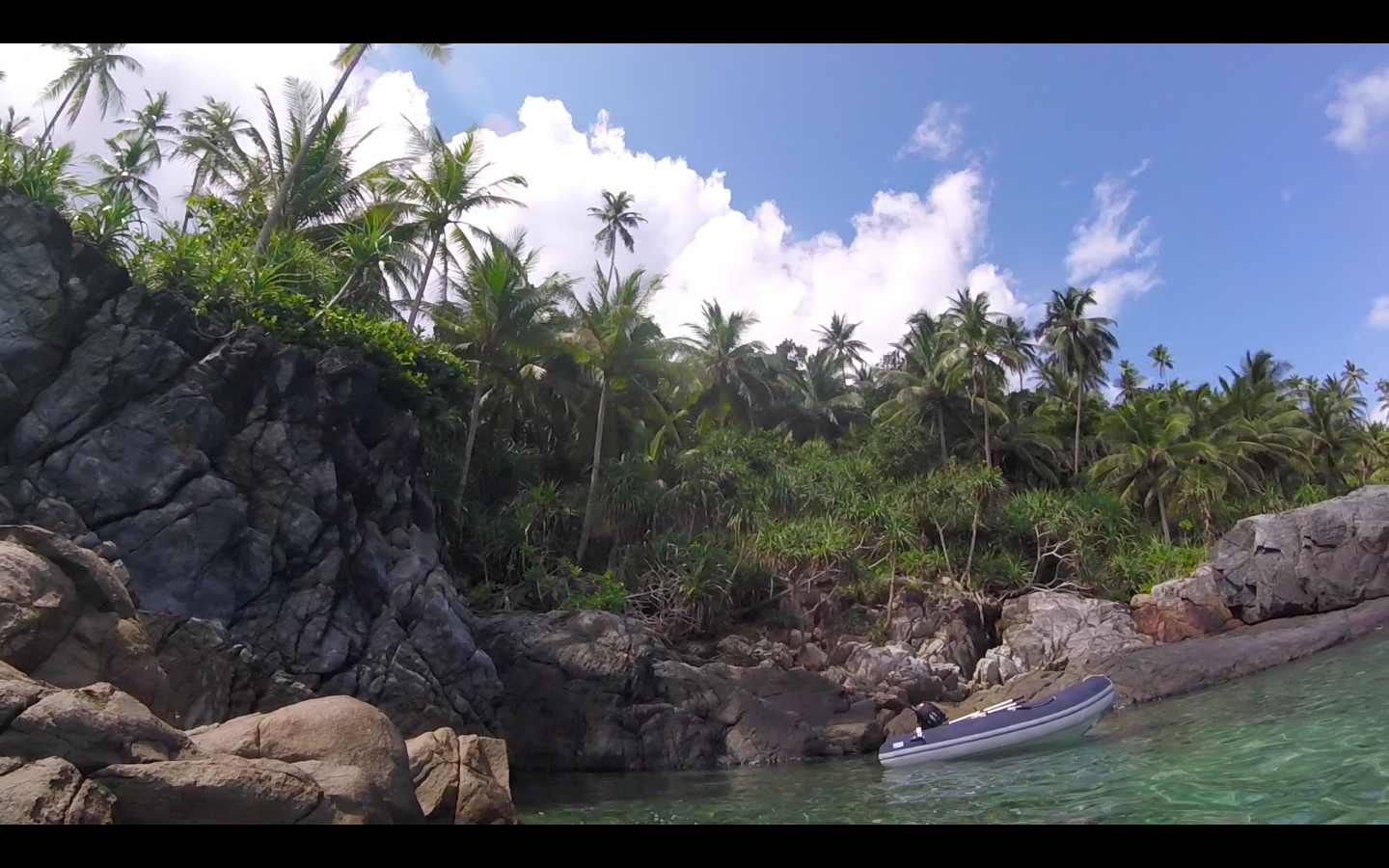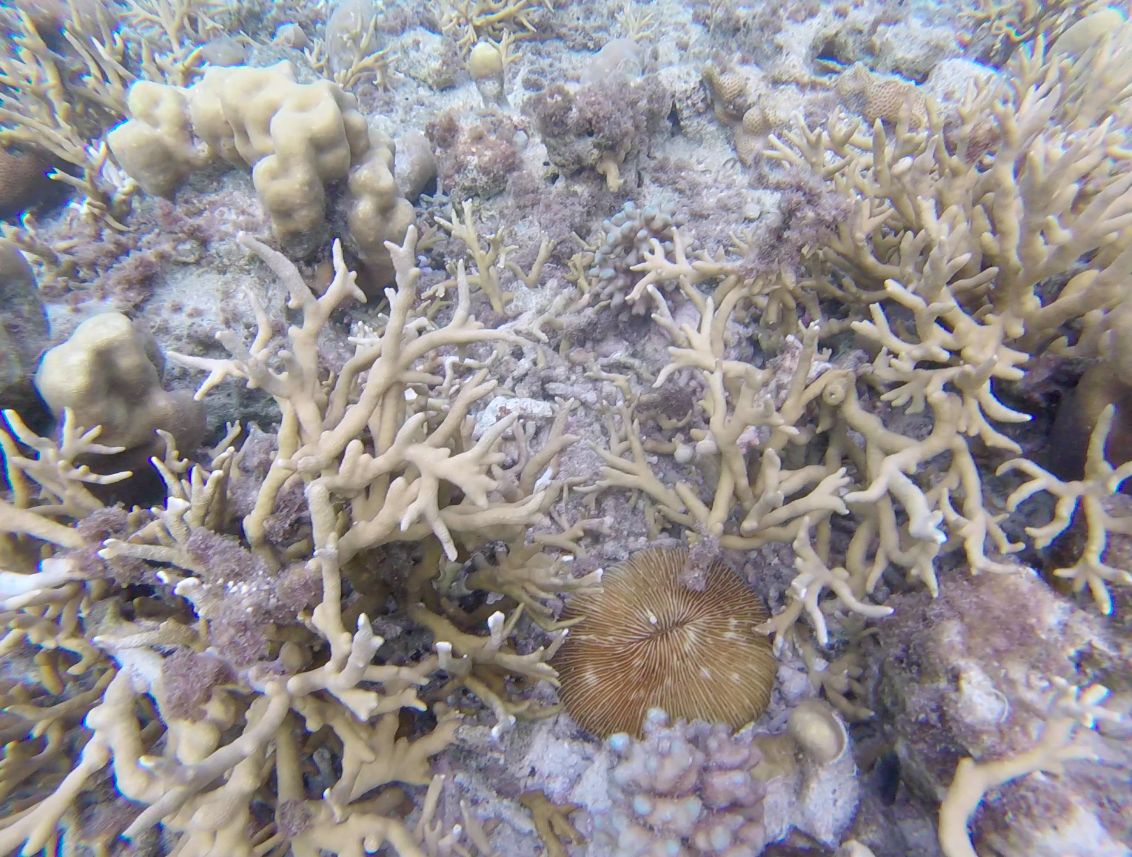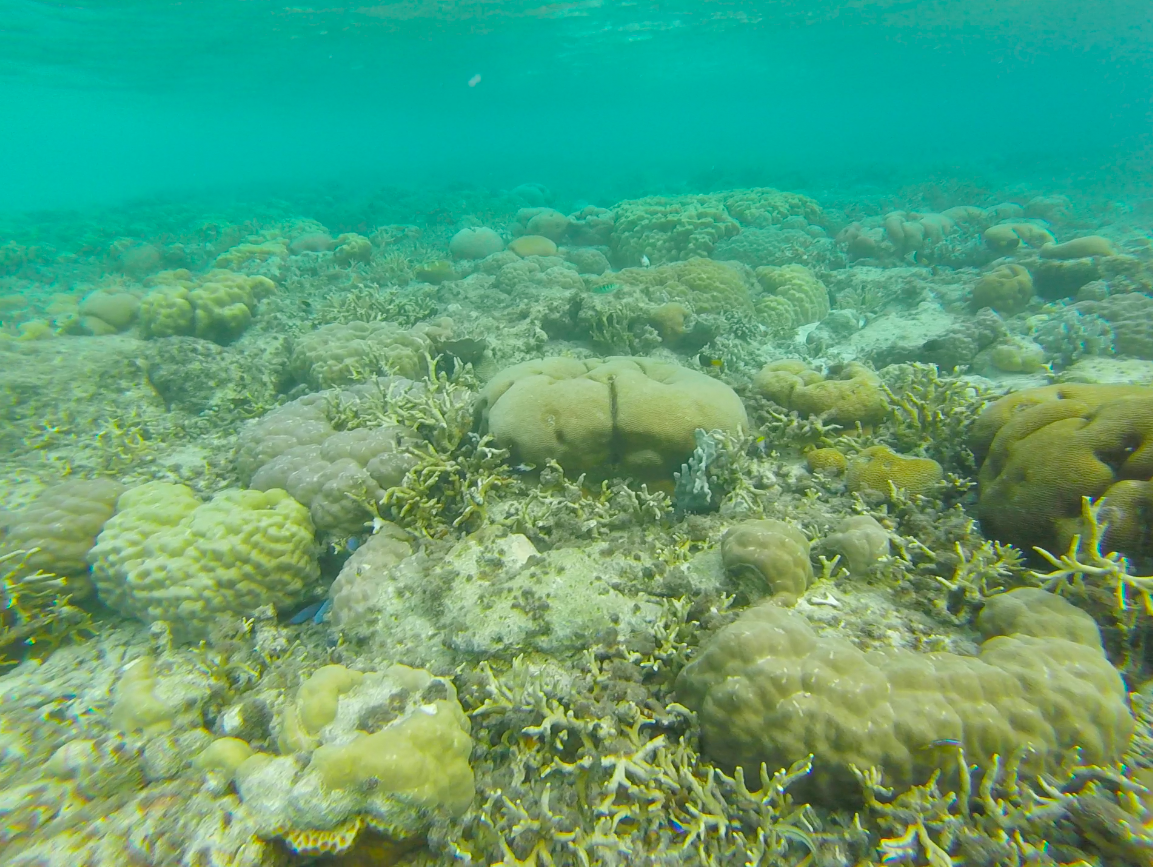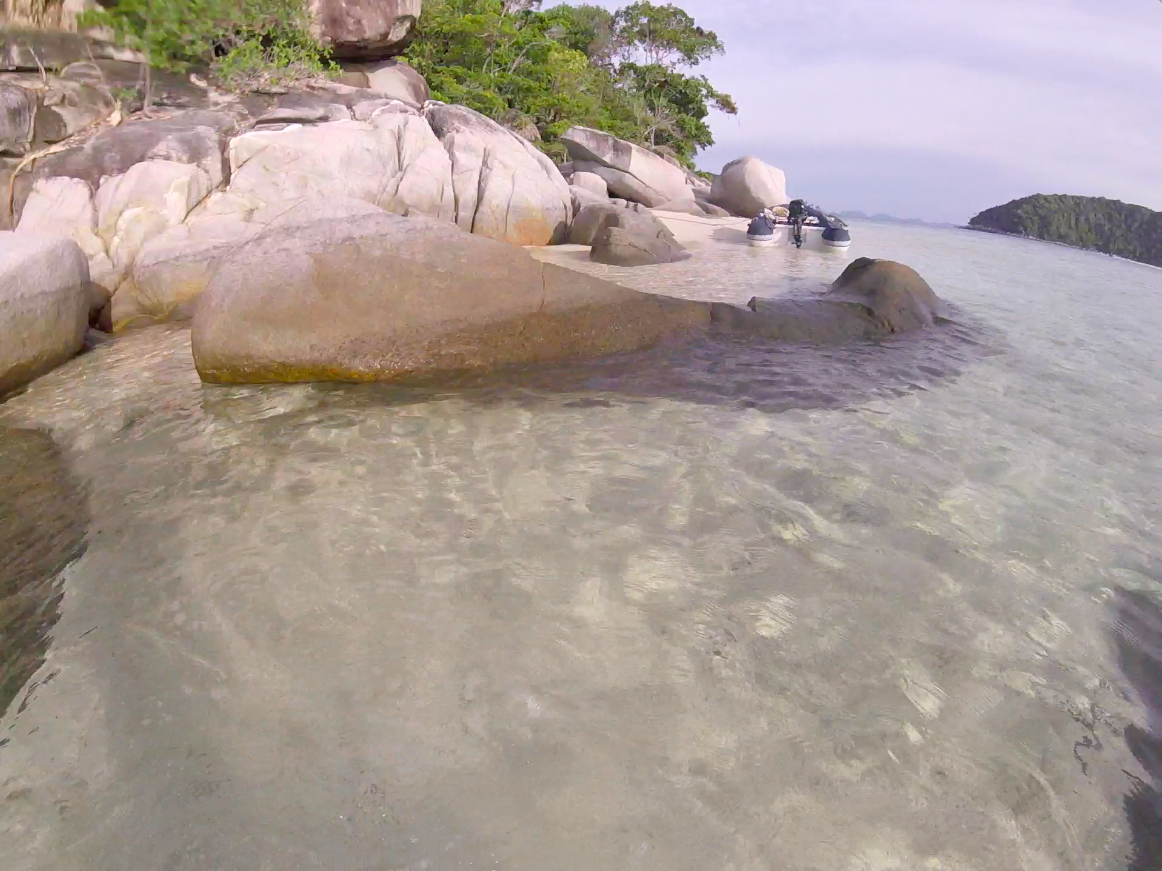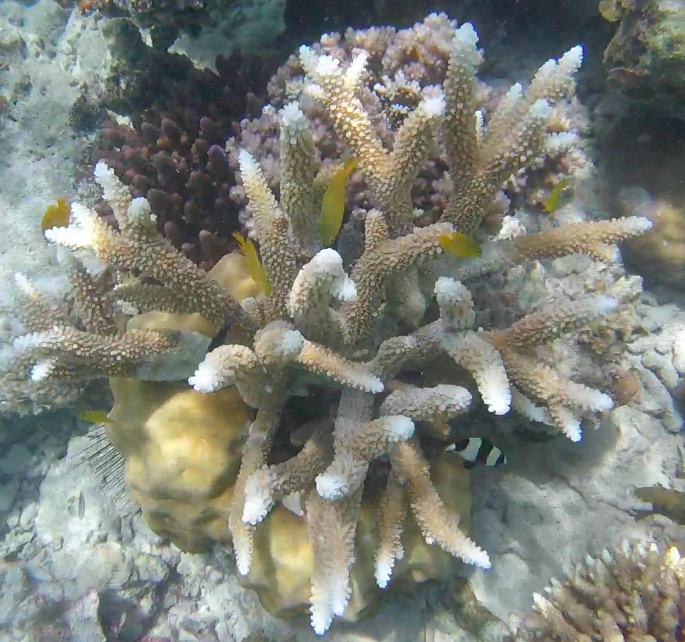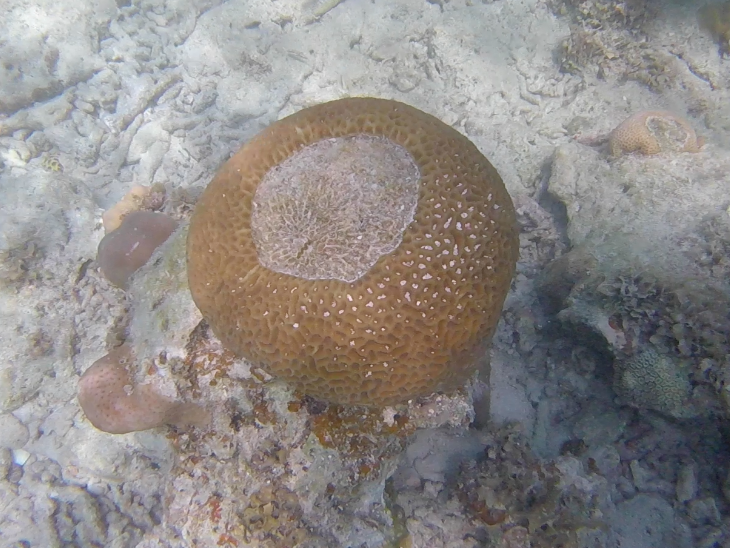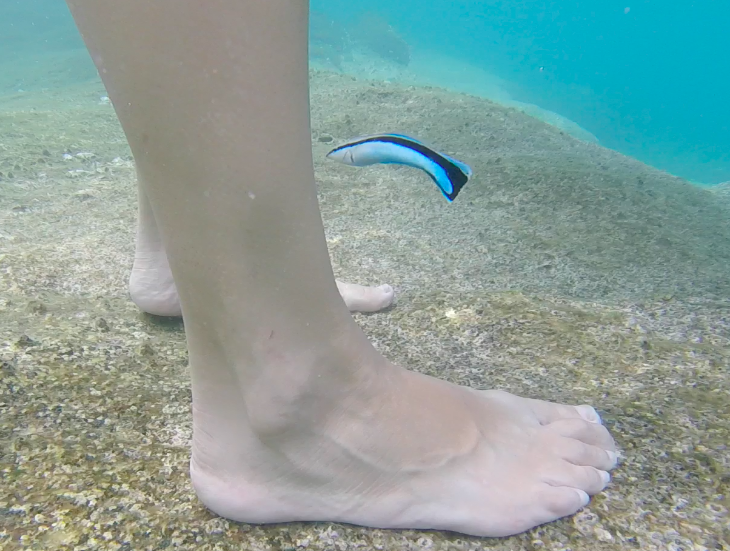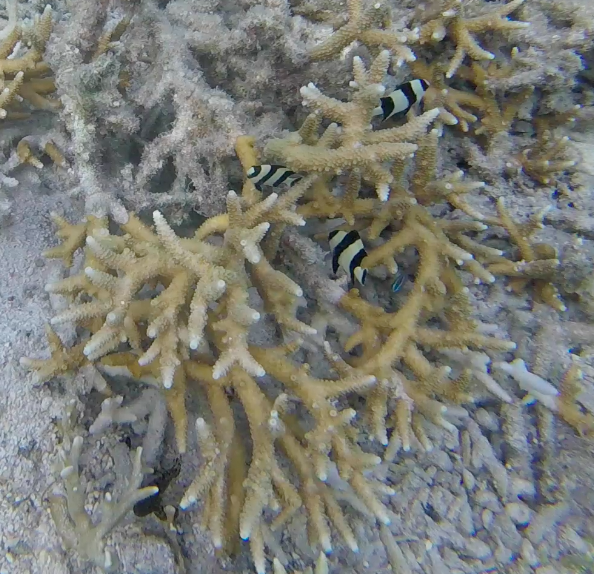 Right now though, heres a picture of improvisation, when you can't find the clamps, there's always a way to hold things in place while the glue sets. (PS it only lasted a couple of days 🙁 )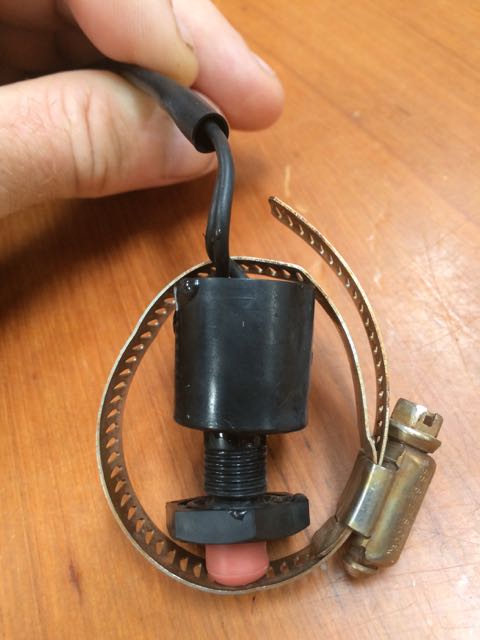 The list of jobs on the boat is still growing, I rowed around the hull and cleaned off the tyre marks from the Dalac haulout, and polished the stainless rubbing strakes. I am a little disappointed that there is a noise coming from the cutless bearing/prop. I expect it's the shaft rubbing on the bearing, it's the same noise that caused me to haulout and replace the bearing. I didn't have it before the fishing line wrap,  I think I had a similar noise once on the baba 30, yet before launch, I checked and the prop shaft turned easily and wasn't stiff at all. I suspect an inferior rubber on the bearing, or possibly a bent shaft or misaligned engine. yet I haven't put any unusual stress on the engine, as you might get when you wrap a rope around the prop and bang the engine to a sudden stop in gear.
An interesting aspect of sailing here is the fact that the charts are useless, if you follow them you will be in big trouble, see below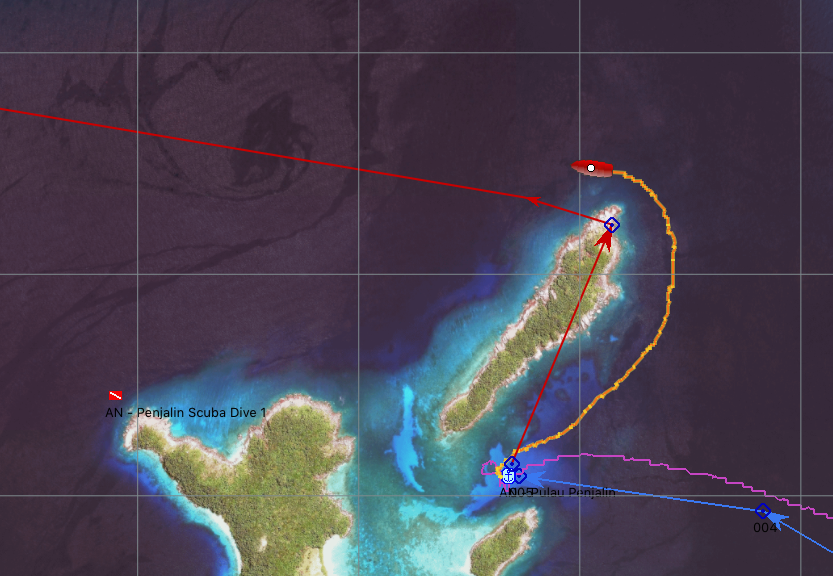 This route, the straight lines, was plotted on Navionics to clear the land, but google earth shows the error. Fortunately we have a good set of google earth images for all the coastlines around here which we load up on our OpenCpN chartplotter. They are great for spotting coral/reefs and the gaps in between where you might anchor. On the subject of cartography, best not let the flat earth people see this pic.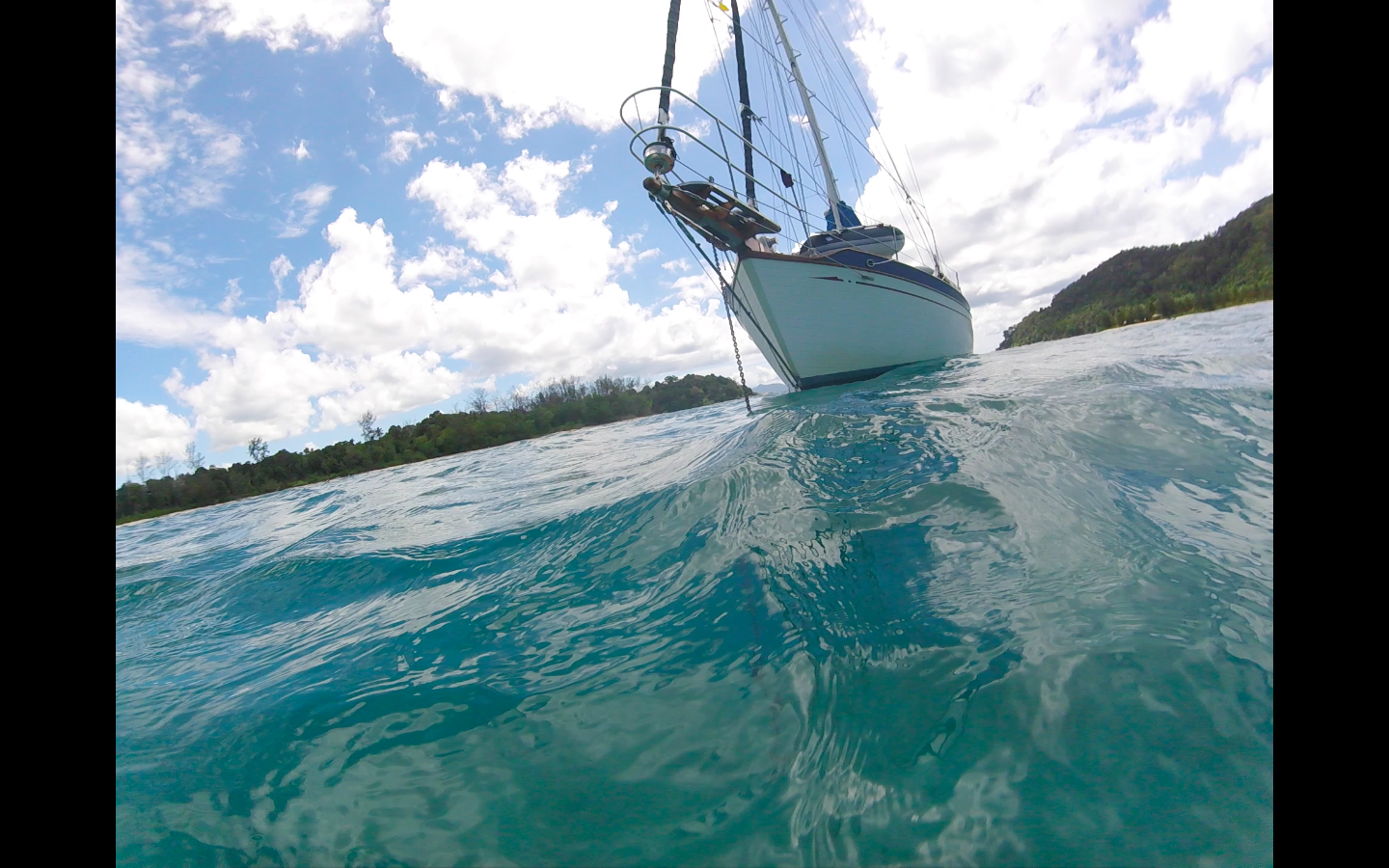 We have been away from a marina for some time now, and will get fuel delivered in tarempa this weekend, we just took a delivery of water.then next week, we head south to Bawah Island, at the bottom of the Arambas group, before heading east to Sarawak, which is part of Malaysia on the north part of the Island of Borneo.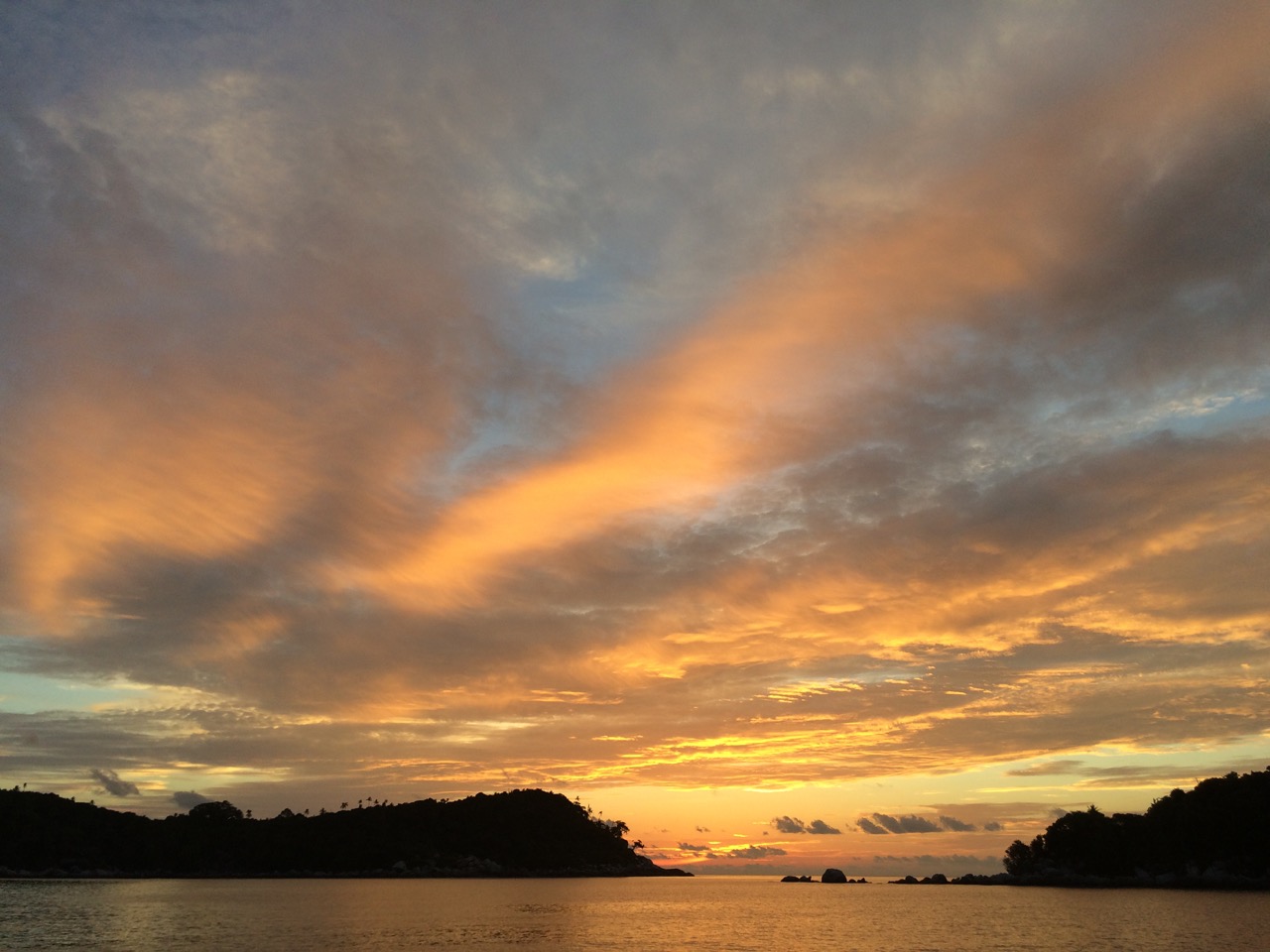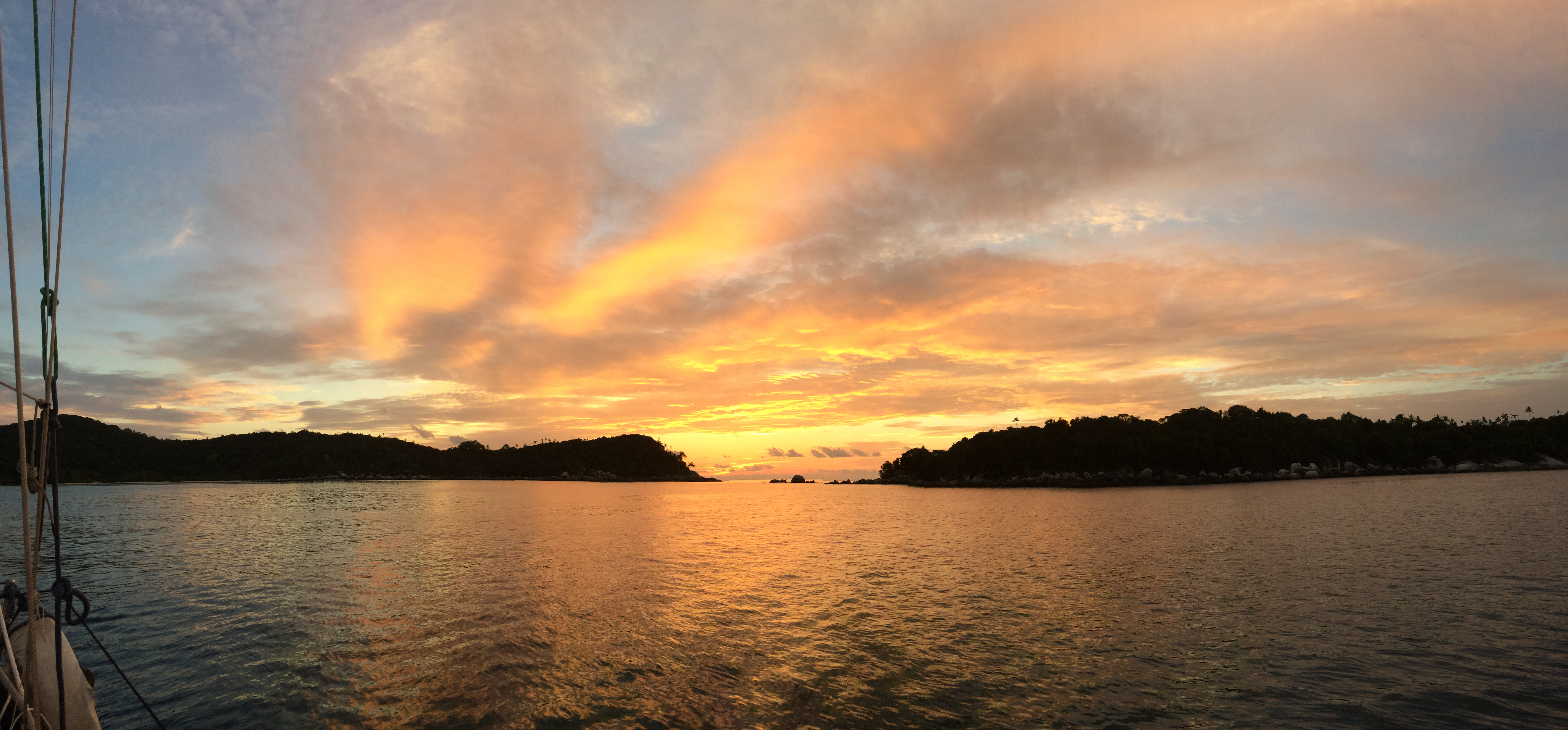 Again, Internet is very scratchy out here, I suspect all the carriers/providers here share the same Radio link back to the mainland.
Paul Collister