I have just read an article about a poor family who have lost everything they had when their catamaran went aground on a reef in the south Pacific last week. They have said the Navionics chart didn't show the reef, and the coastguard agreed. I thought it was common knowledge that electronic charts can vary in accuracy a lot, especially in remote areas not used by bigger ships. We cross reference several charts, including paper ones before deciding on a plan. However that hasn't stopped us hitting things 😉 . I assumed that the reason our marina was 1 mile out to sea on all our electronic charts here was due to a similar charting error, but when we were sitting in a restaurant, maybe a mile inshore the other night, we were told that just a few years ago, we would have been up to our necks in the waters of the south China Sea. A massive area here, including that of the marina is built on reclaimed land, the charts don't have that yet, so all is explained. What amazes me, is that the land, which now I look at it, is obviously very flat in every direction, has such a mass of vegetation, trees that look decades old, can only have been here for 5 years or less. Stuff grows fast here.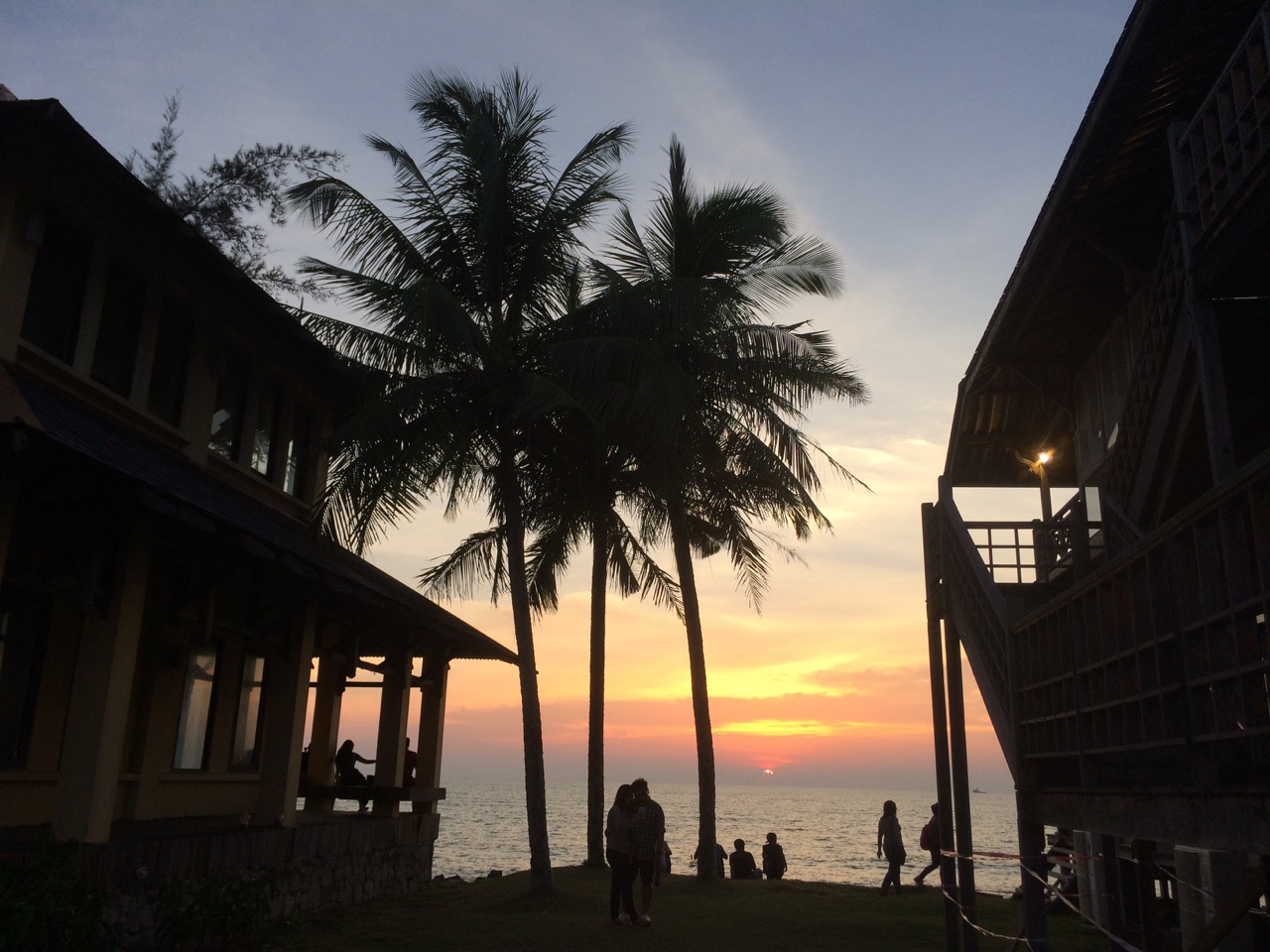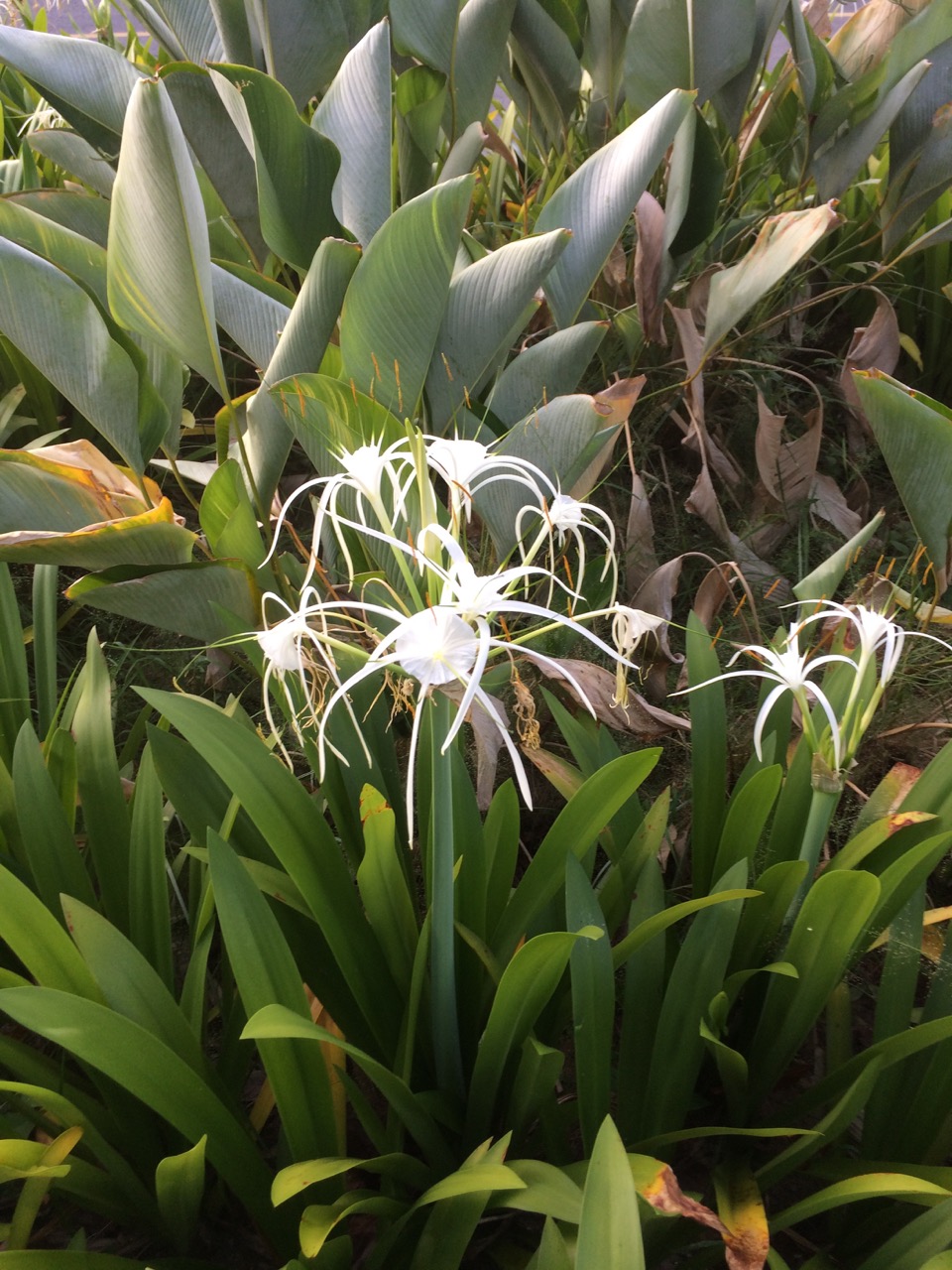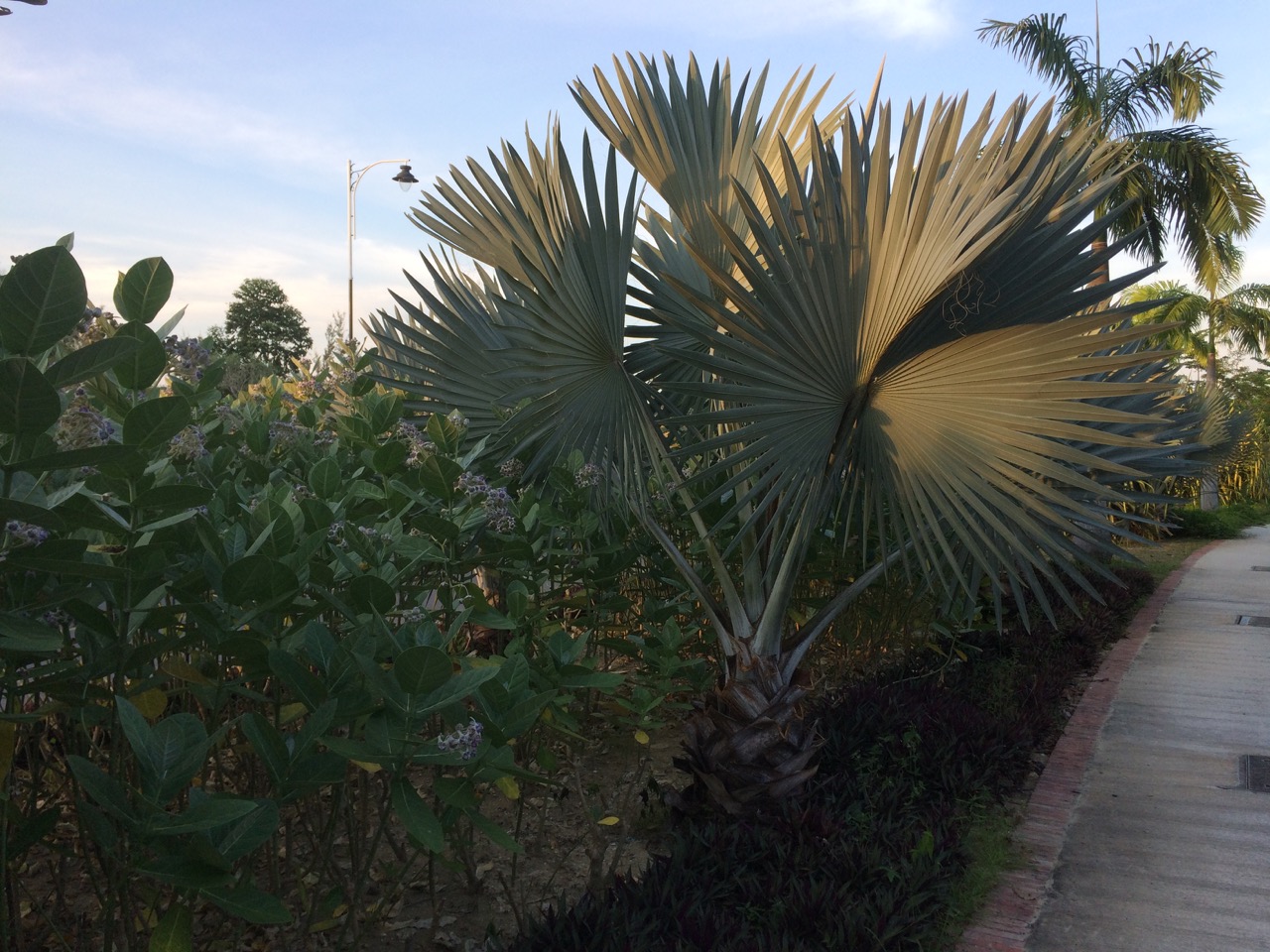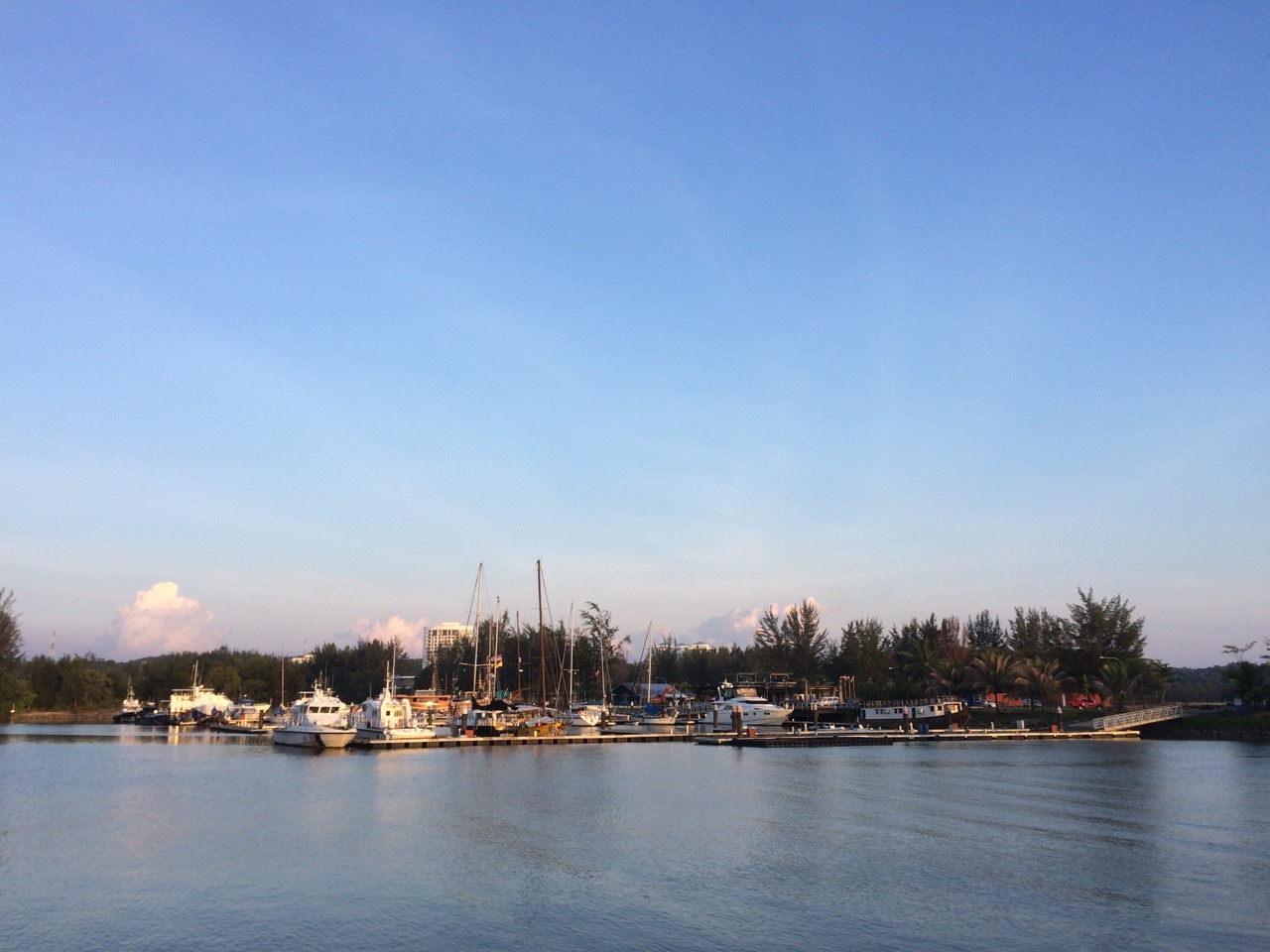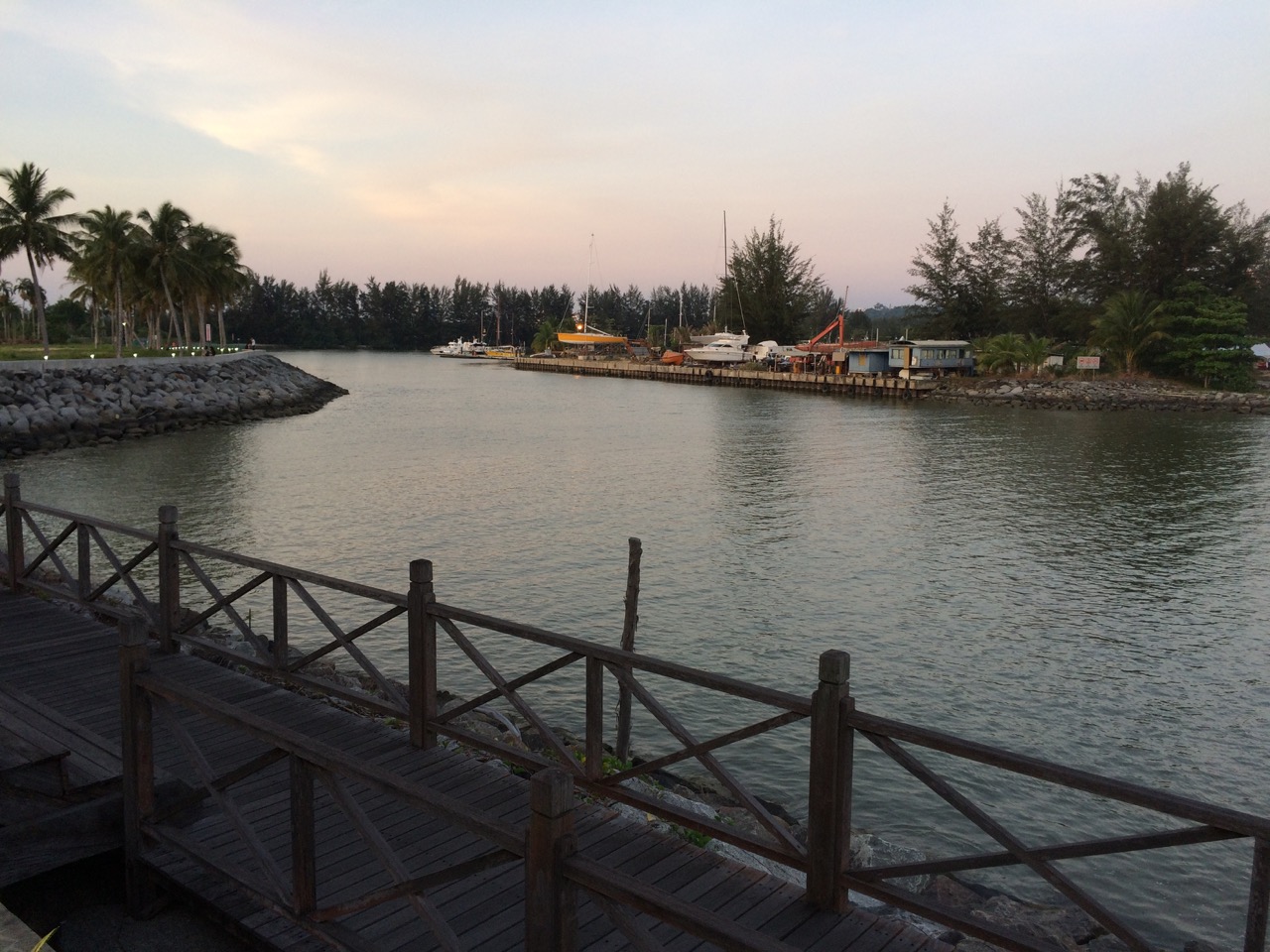 There's a lovely development right at the entrance to the marina, effectively it's the end of a substantial breakwater. There's a sea horse built at the entrance, one of the symbols of the area, and on approach, I remember asking Kathy to keep an eye out for a large sea horse, that was our guide in. I'm not sure she took me seriously, but see if you can pick it out from the pictures below.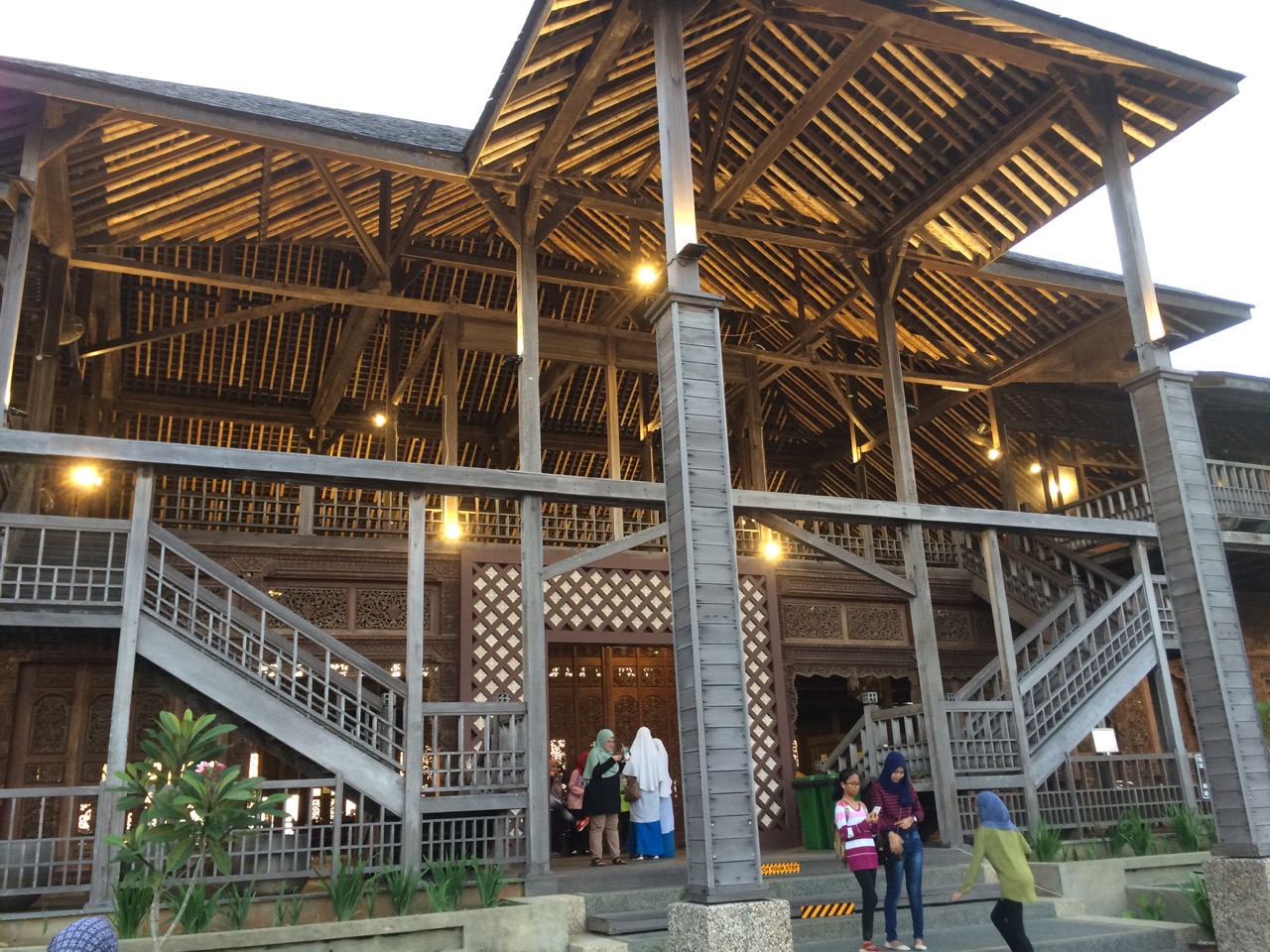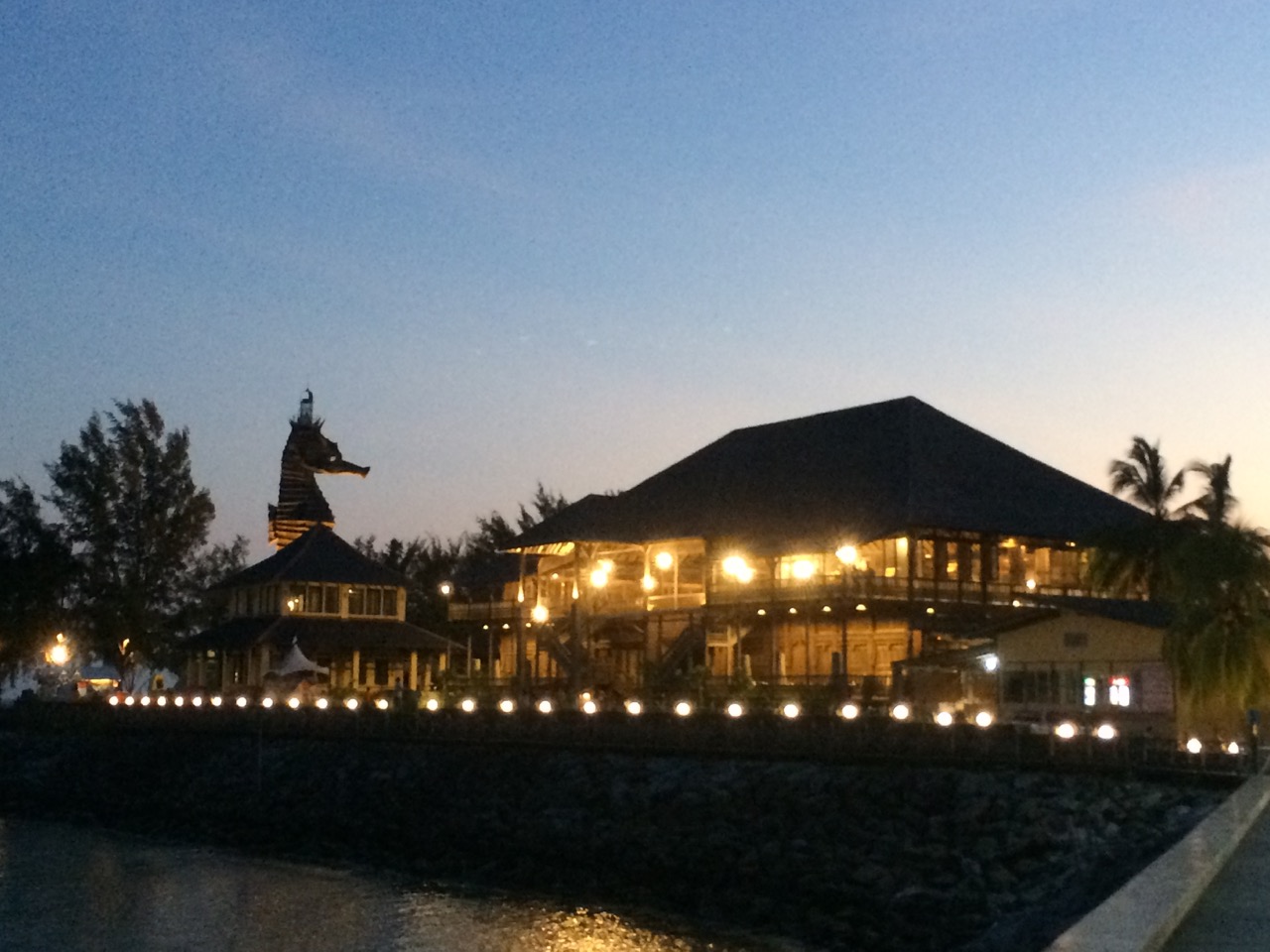 This building is a massive structure made of timber, it looks amazing inside, and I think it was built from local timber using traditional local skills.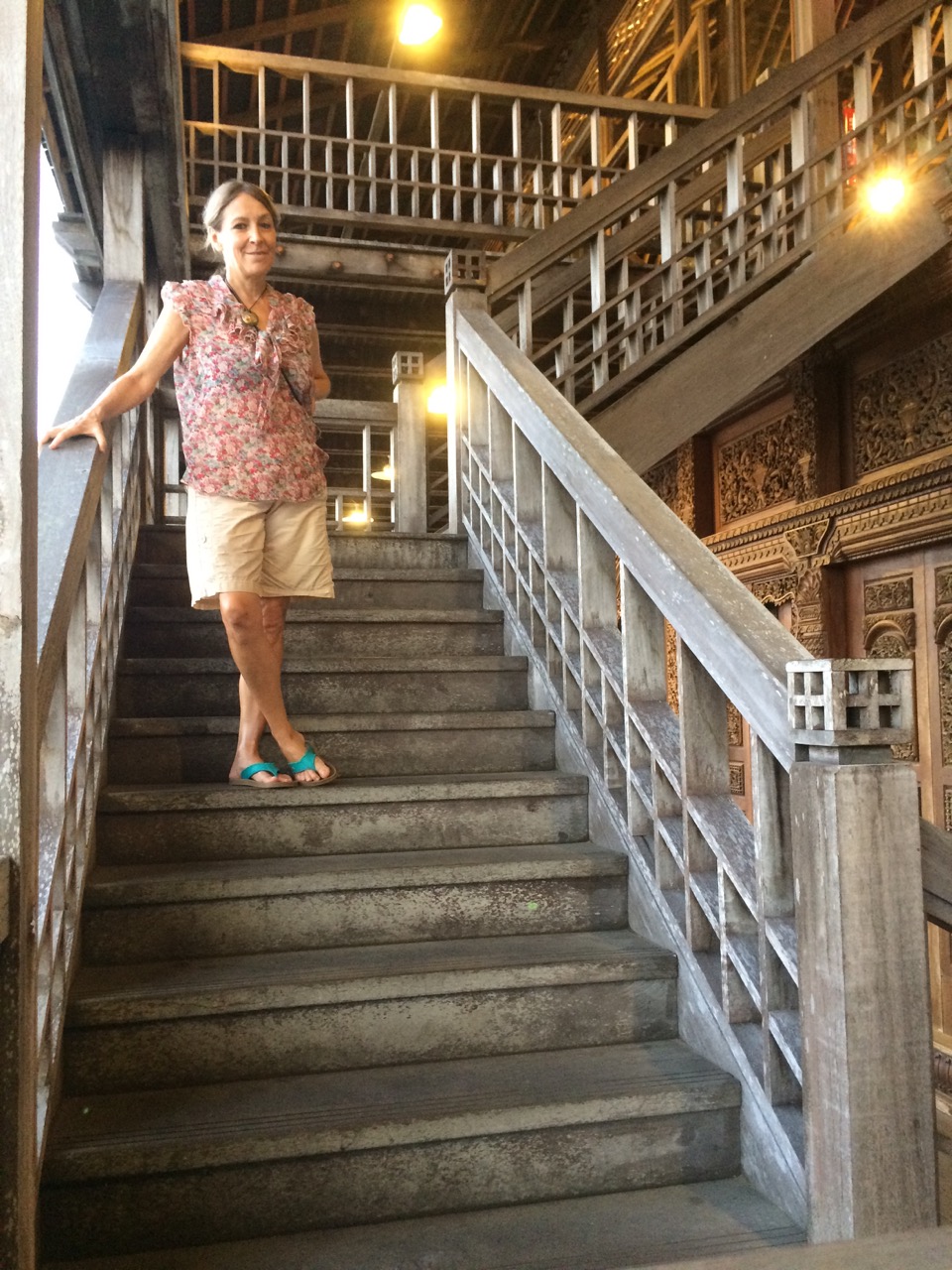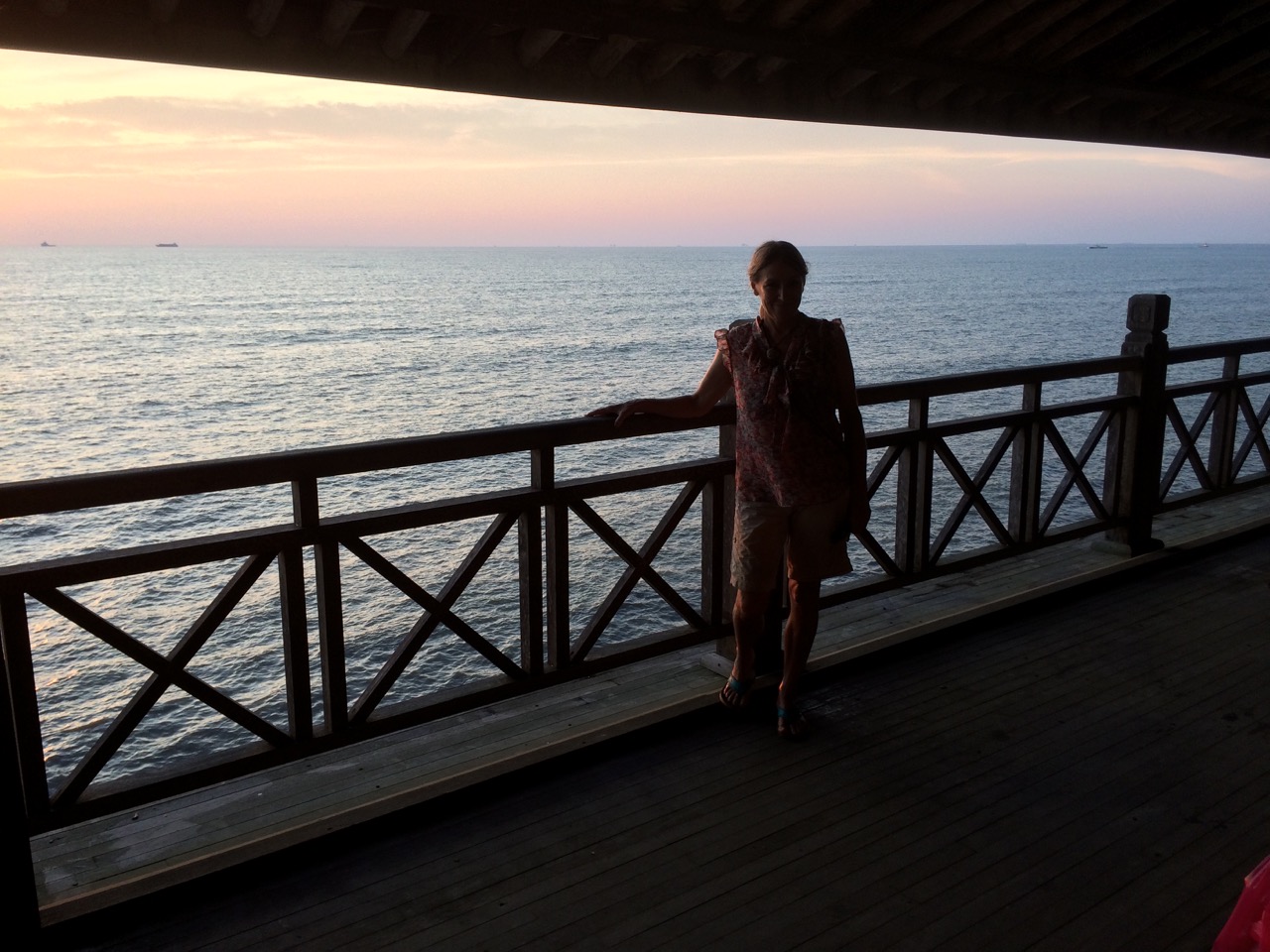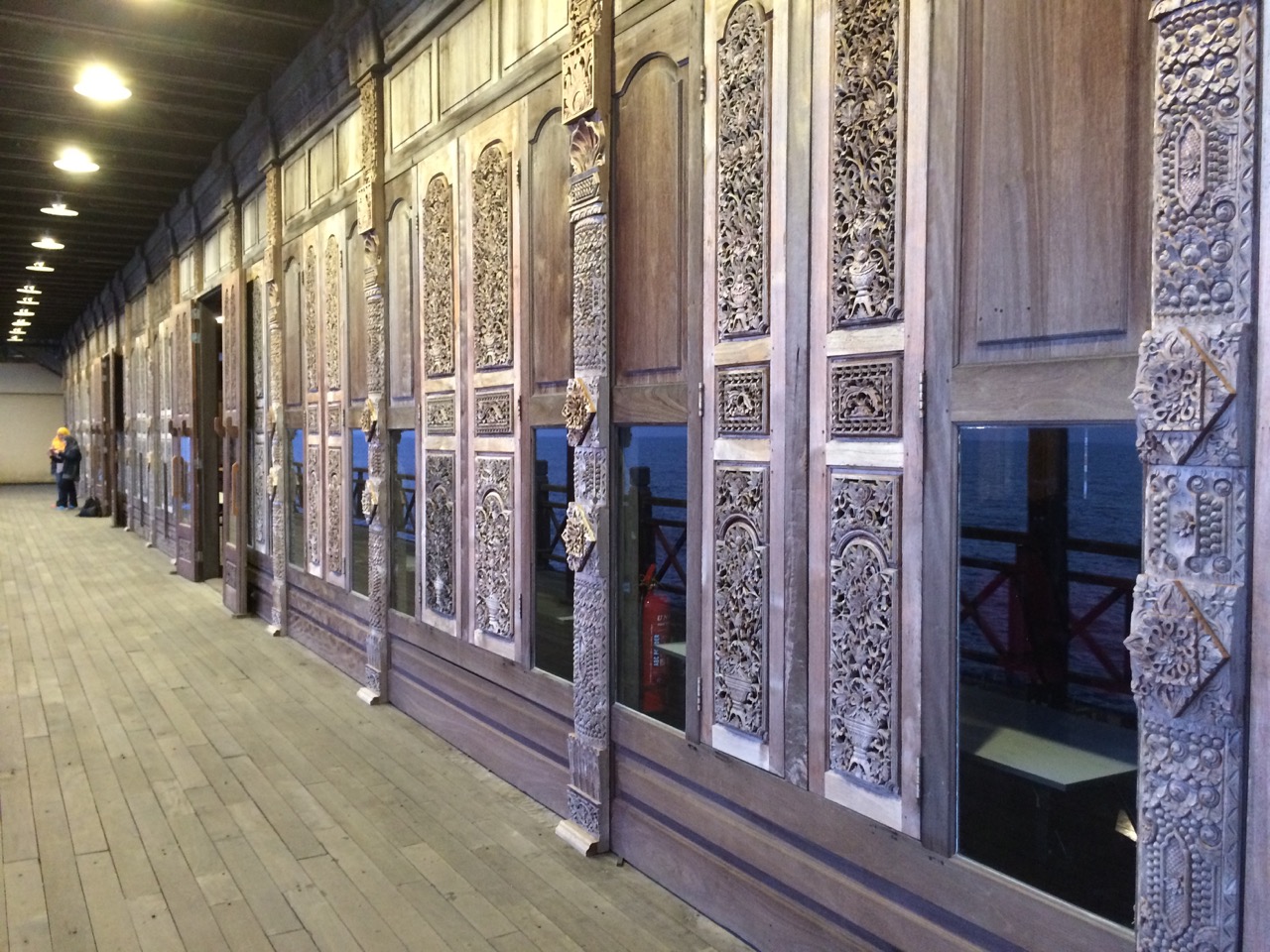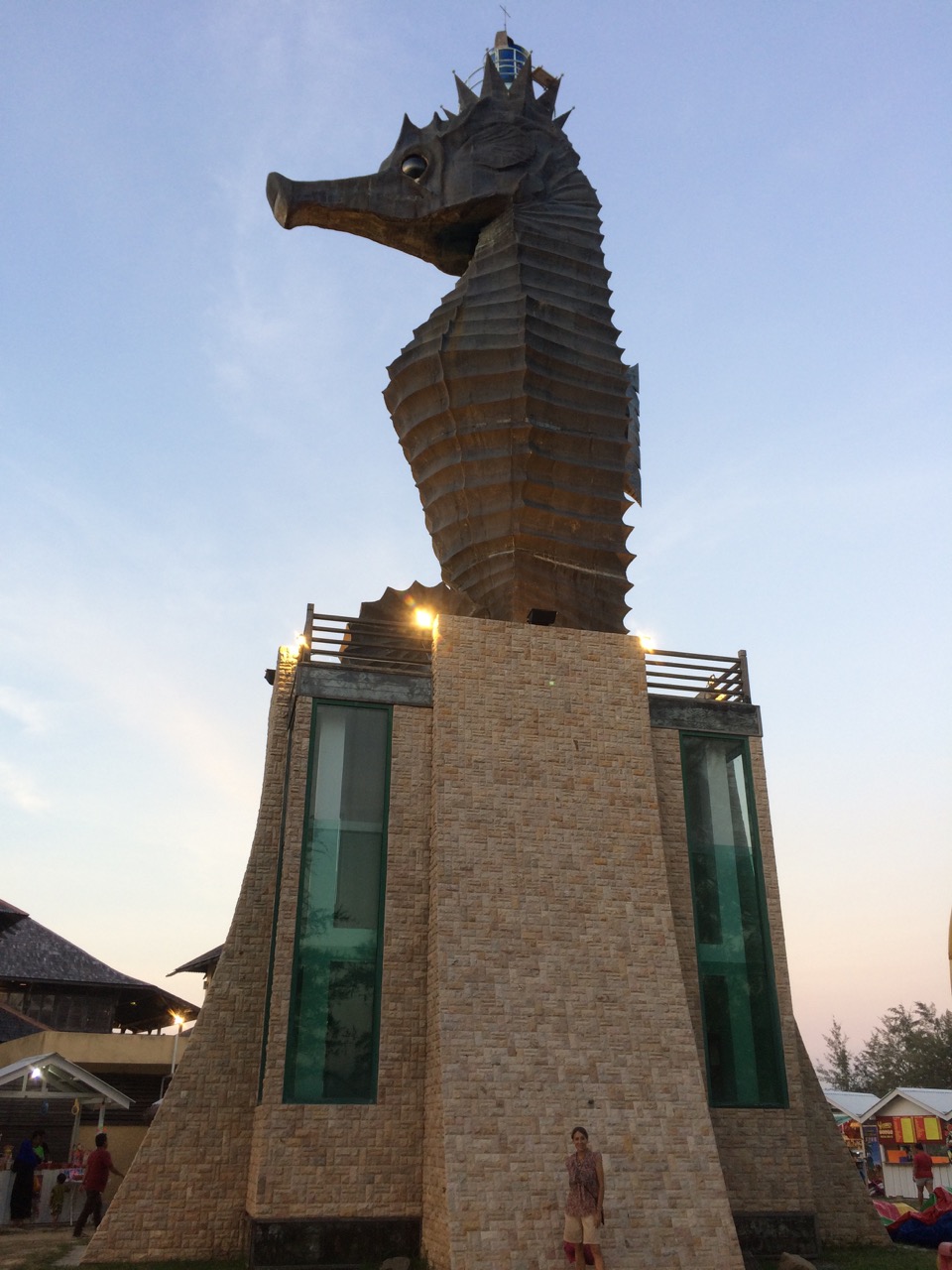 I really like Miri, it's a mellow town, seems like there's everything you need here, the people seem very happy and they are very friendly. There's a good selection of food and drink, a few decent supermarkets, no Waitrose, or even Tesco, but after Tarempa, we have modest needs 😉
The marina folks all seem friendly and helpful, there are quite a few boats whose crew have arrived here and liked it so much they have decided to stay, some have been here many years, others have applied for citizenship in Sarawak, including the couple who took this photograph, for the website, which I have borrowed, I hope they don't mind.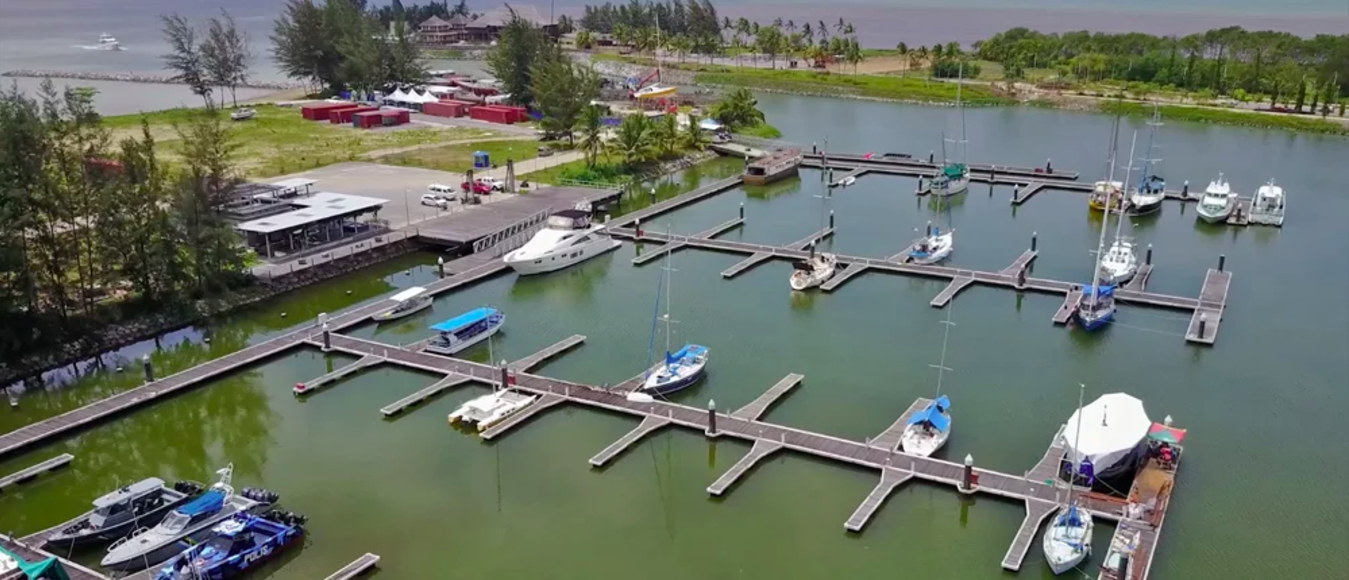 What's more bizarre, is that we met an Englishman in town who lives close to the marina, his house backs onto the lake/backwater of the marina, where he keeps his boat, and he informed us of another brit who lives close by, who turns out to be someone we know and have seen down our local sailing club back home many a time, when we used to drink there of a weekend. Small world or what.
I was up at 6:30 this morning to get a coat of varnish on the woodwork, and later I plan to change the coolant in the engine, putting in new antifreeze, not for the freezing bit, but for the protection against rust it gives. Later we will drag the headsails down and stow them away. I figure that the protective layer that saves the sails from the sun, called a UV sacrificial strip, will last 3 months longer out of the sun for 3 months, and this usually fails long before the sails, so if I do this every year for 4 years, I will get another years life out of the sail. but it's a big pain getting the sails down and up.
Tonight we will head into town in search of some vegan food for Kathy.
Not long until we fly home.
Paul Collister