I'm not looking forward to this bit.  The boat has been in the yard for 4 months now, and it's not as cheap as you might think. Still at least all the work is complete now.
This morning the seacock was fitted and I added the hose. Thinking about it, why is the gas draining into the sea, that can't be right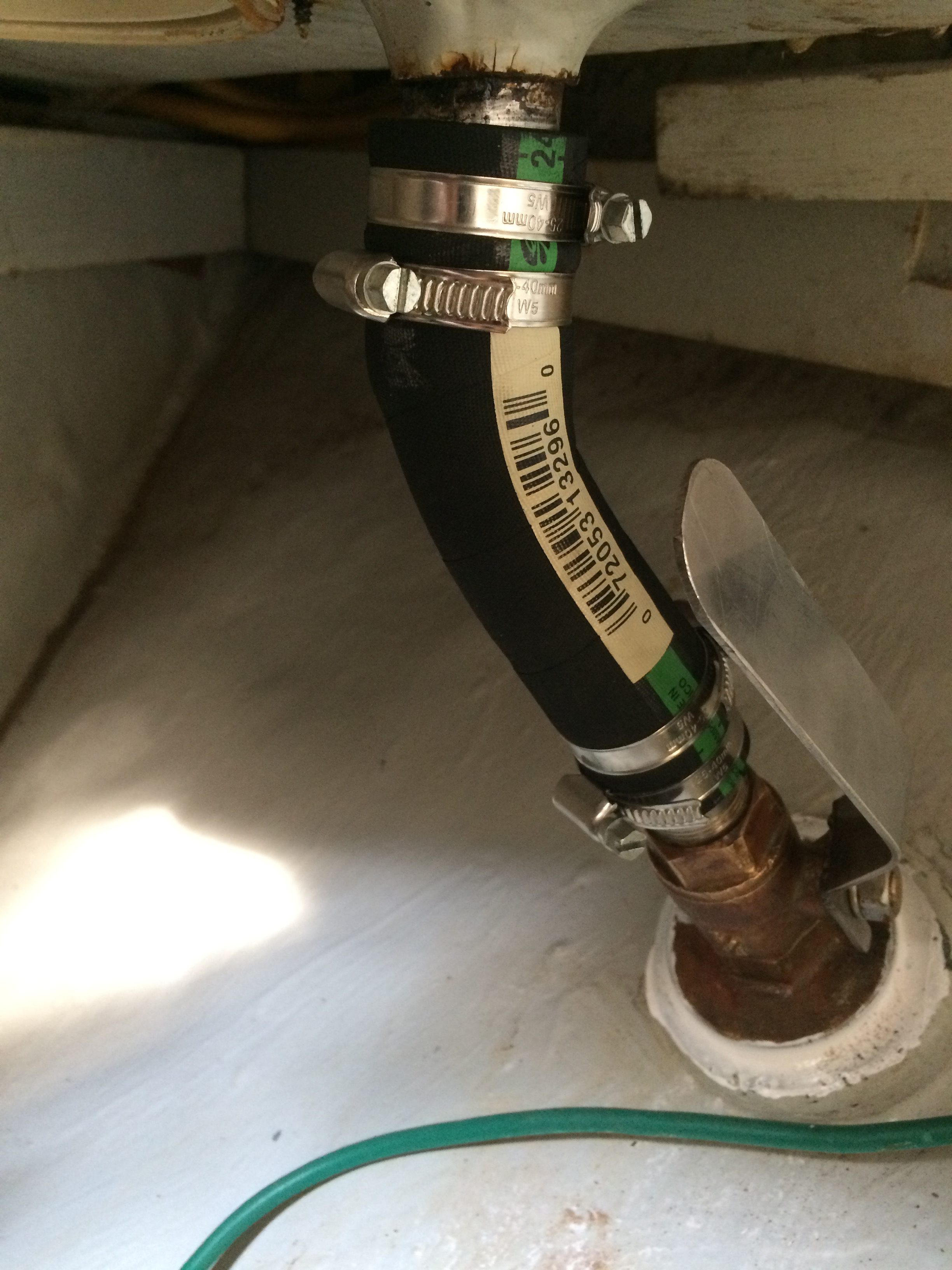 Replacing the autohelm took a few hours, and when I had got the last bolt down I noticed the key was missing from the rudder attachment, this is not like a house key, but a block of steel that stops the quadrant from spinning on the rudder stock. So more unbolting and re-bolting. Finally all done and I could start re-loading the lockers.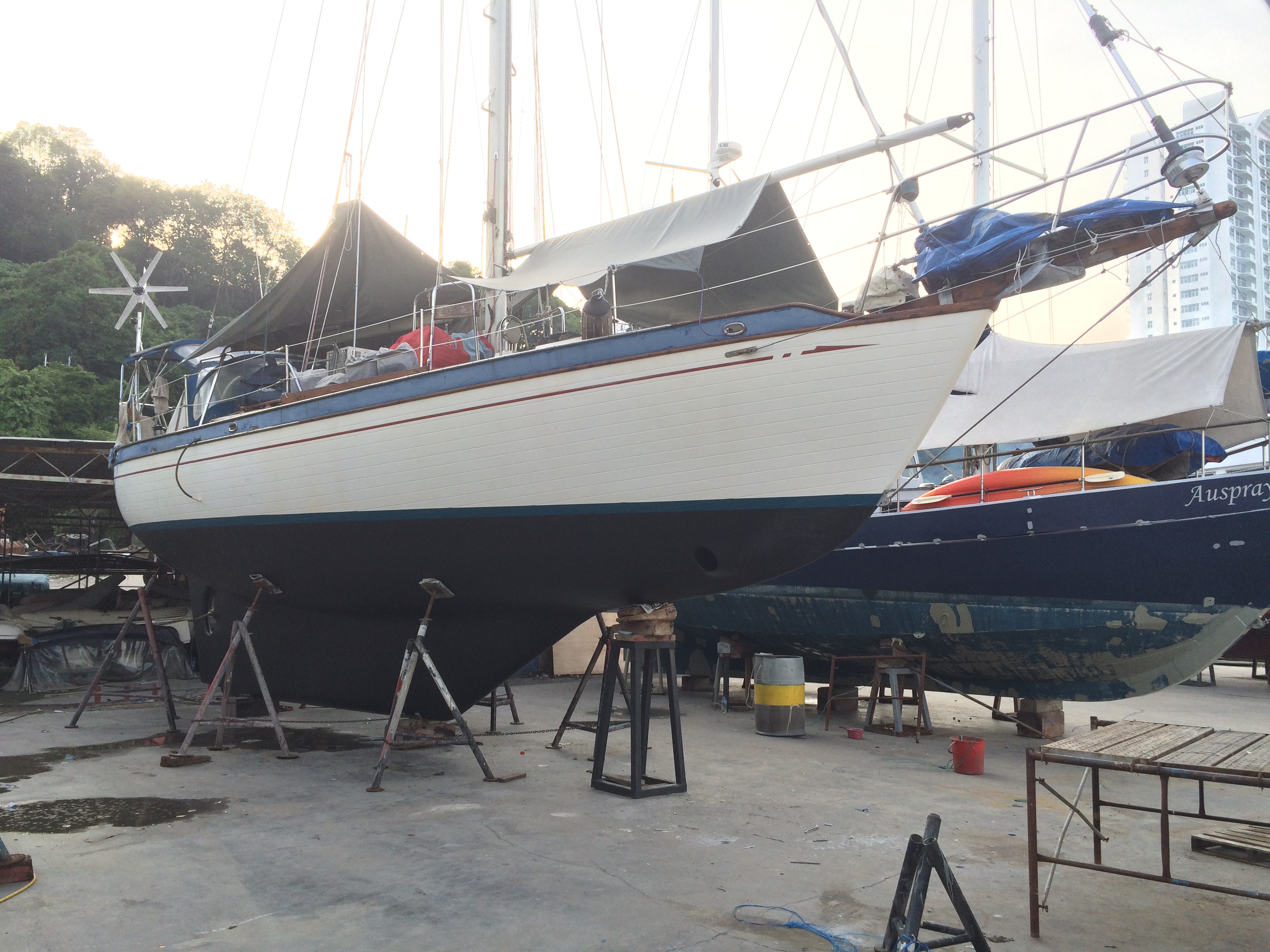 I had been a bit paranoid about the max prop auto feathering prop, it's a fancy bit of gear that has to be setup right. When I looked out the cockpit at lunchtime, three guys were sitting round with it in all its constituent parts, cleaning each bit. I was shocked wondering how they would ever put it back together, it's full of cogs and little screws and things, anyway, when they finally fitted it on to the prop shaft, the main guy said something to me , like he had to get something and would be back soon, I took the opportunity to have a play with it, and it was all wrong. My suspicions confirmed I had a go at him later, and he asked me to check it, it was working perfectly, and in fact it was much smoother than before. I felt a bit stupid, and he pointed out in his best Malay English that I should have waited until he had finished.  I felt properly told off.
So I loaded up the lockers with all the crap I had pulled out, cleaned the cockpit, removed some varnish stains from the prow and called it a day.
I'm now going to try and remember how to be a skipper again, I need to download a chart (sea map) for the area, think about safety at sea, remember how to make the engine work, check the anchor windlass works, re-check everything below the water line, as I don't want to haul out again this year. Then find some ropes and fenders and get ready for the off.
Erik can come and help me on Saturday, as we retrace our steps back to Batu Uban marina, which hopefully has less mosquitos than here, they are driving me crazy, in fact it looked like the office buildings were engulfed in a fire tonight as they disappeared into smoke, which apparently was created by huge smoke bombs designed to kill the mosquitos.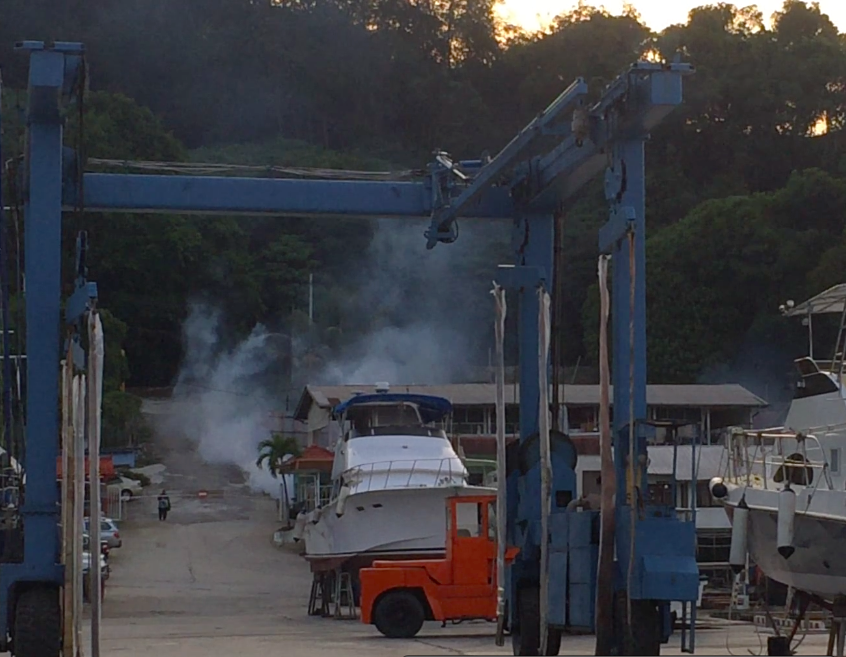 Hopefully I will have something more interesting to say once we hit the water
Paul C.