I really need to learn how to paint, perhaps there is a night course I could do. I have painted a large chunk of boat and a large part of my leg, hand and neck. I have also painted parts of the boat that shouldn't be painted, a bit of the pontoon, quite a bit of the Andaman sea, but that's hard to be accurate about, and lots of clothes. Still Im very happy with the result, the port side is looking great, It's the ultramarine blue strip I painted. I will get stuck into the starboard side in August.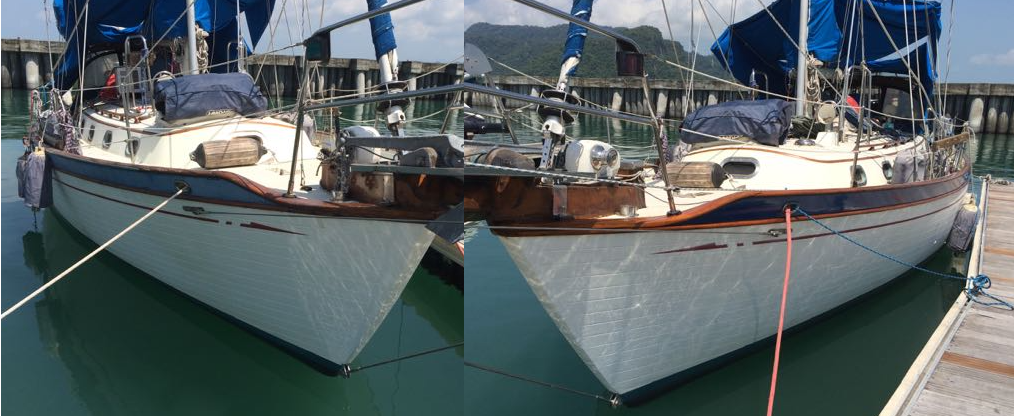 Because of the high humidity here, I have to wait for a couple of very hot days to dry the varnish to a hard finish, otherwise I can't sand it down ready for the next coat. also there's the chance of trapping moisture in the varnish.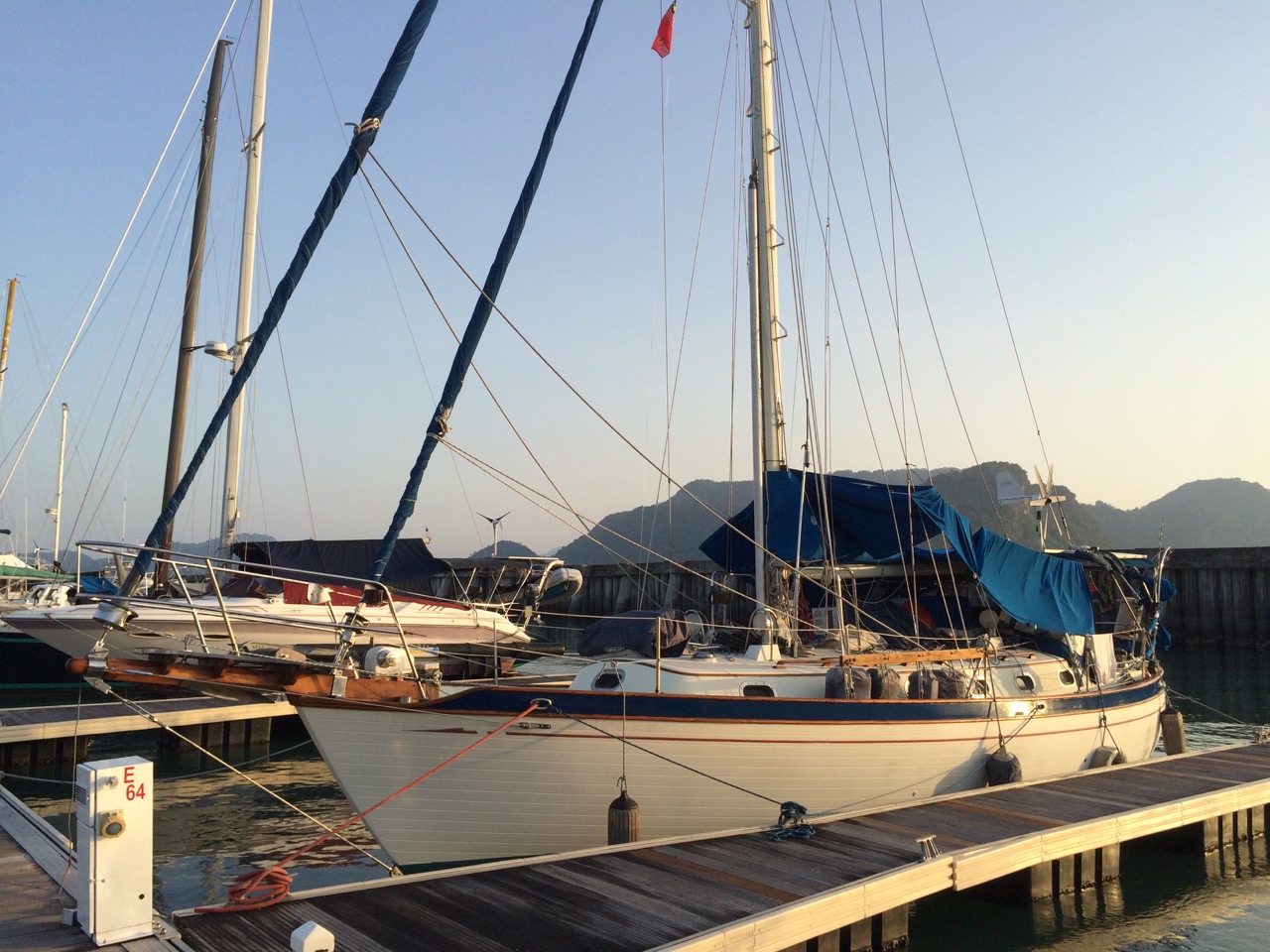 I took this picture of the cockpit from the pontoon, it's a big cockpit, and full of junk including the life ring Tim and I picked up when out sailing.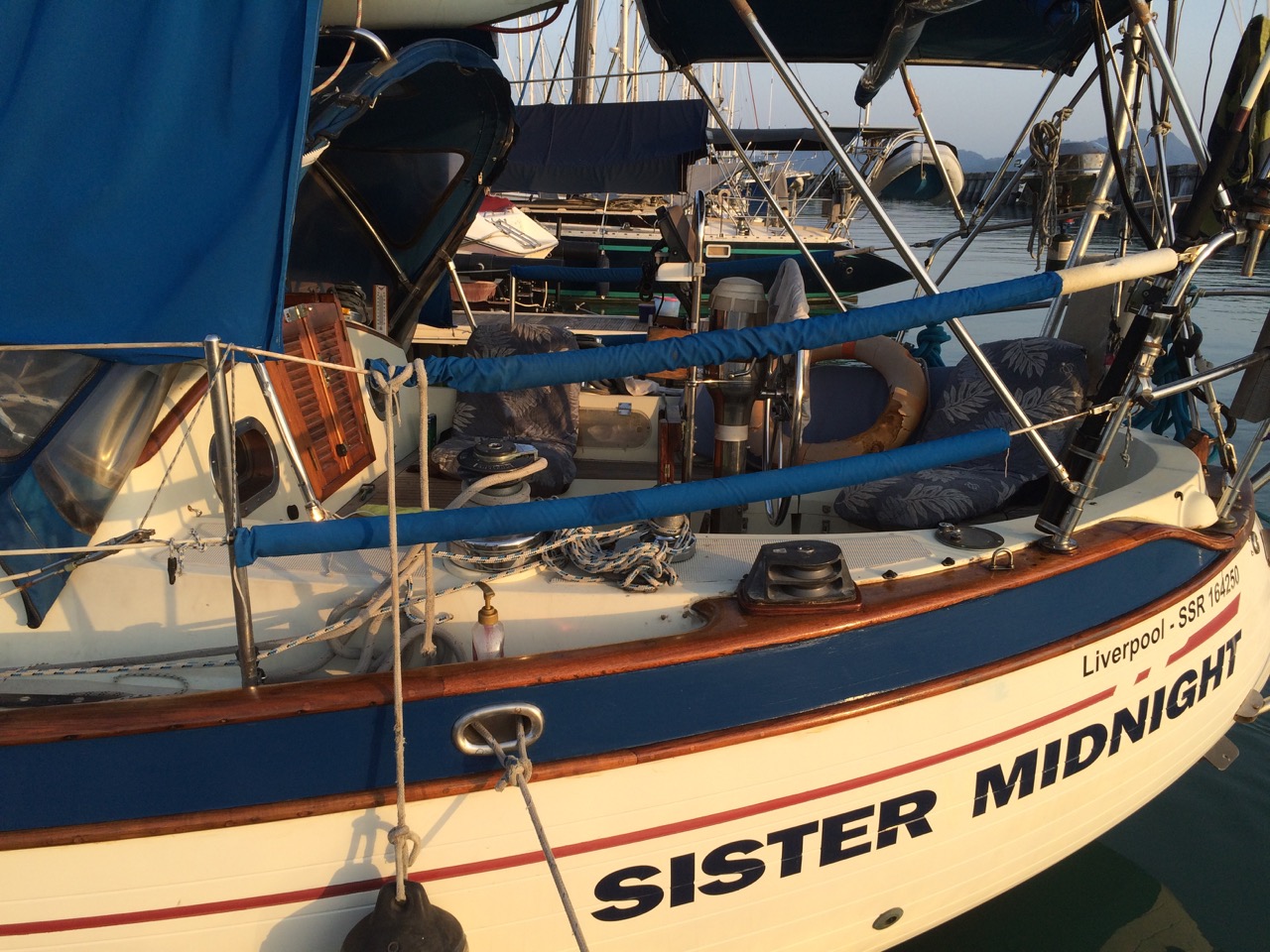 I have pretty much decided to keep the boat here for the rest of July while I travel home, this means I don't need to worry about the trip back to Penang now, also I don't get to use my new anchor lights or the cardboard anchor ball I made.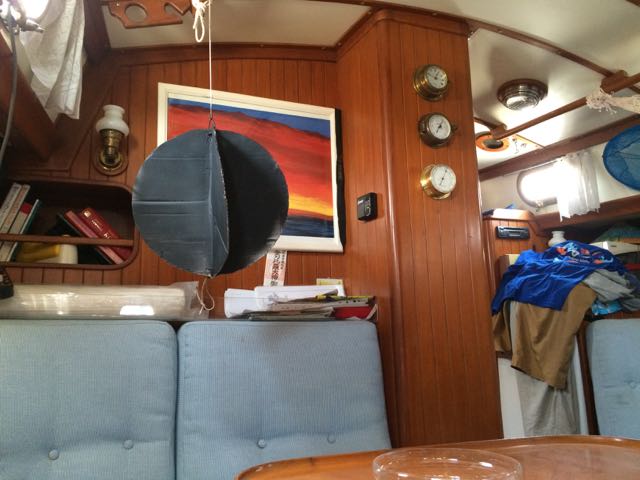 Tomorrow I'm hoping to get a final decent coat of varnish on the cap rail to protect it while I'm away, hopefully it will be dry enough by then. Also I'm expecting the anchor to be delivered, other than that, I will be starting to put the boat to bed and worrying about humidity, insect, cockroaches and leaks etc.
Paul C.