Yes it's officially spring here and the temperatures are rising, usually in the high twenties most days, sometimes hitting the thirties. The nights are cool enough to make sleeping easy. However I remember last year and trying to work on the boat and kicking myself for not doing the big jobs while it was cool. So with that in mind I have decided to make a big push on the boat varnish and paintwork this week. I'm up at 7:30 every morning and Arturo arrives at 8:30. Together we scrape off old varnish, sand and proceed to get 7 new layers of varnish on all the wood.
Other jobs are being fitted in. This morning after hearing a joke that went "Q: What's the easiest way to double the value of your boat? A: Fill it up with diesel" We poured all the cans of fuel into the tank and took a walk to the petrol station to fill up. The price of fuel in Mexico hasn't changed at all, but is expected to rise a lot. Mexico is a major Oil & Gas producer, but somehow manages to lose money on every barrel it extracts, don't ask how, that's just Mexico.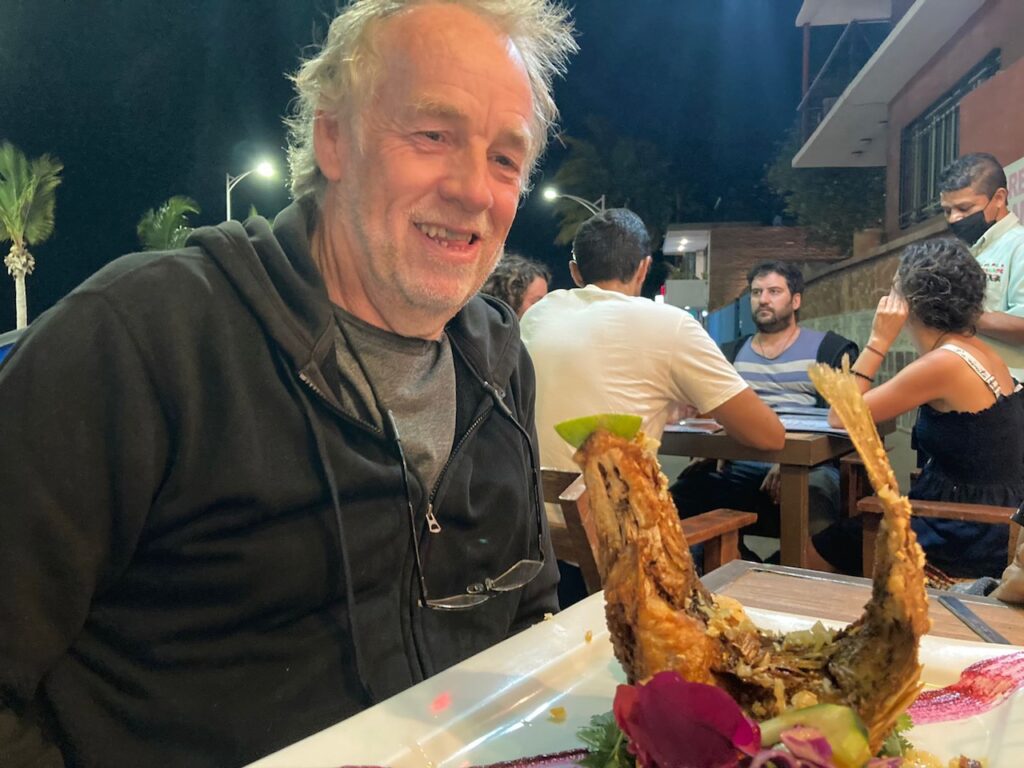 We met up with Dirk and Sylvia for drinks after Sylvia returned from a quick trip to Germany. They will leave in a few weeks for the South Pacific. Dirk has done his research well and should have a good passage through French Polynesia if all goes to plan. They are busy filling the boat with dried goods and doing final checks and modifications for the long passage from here to FP.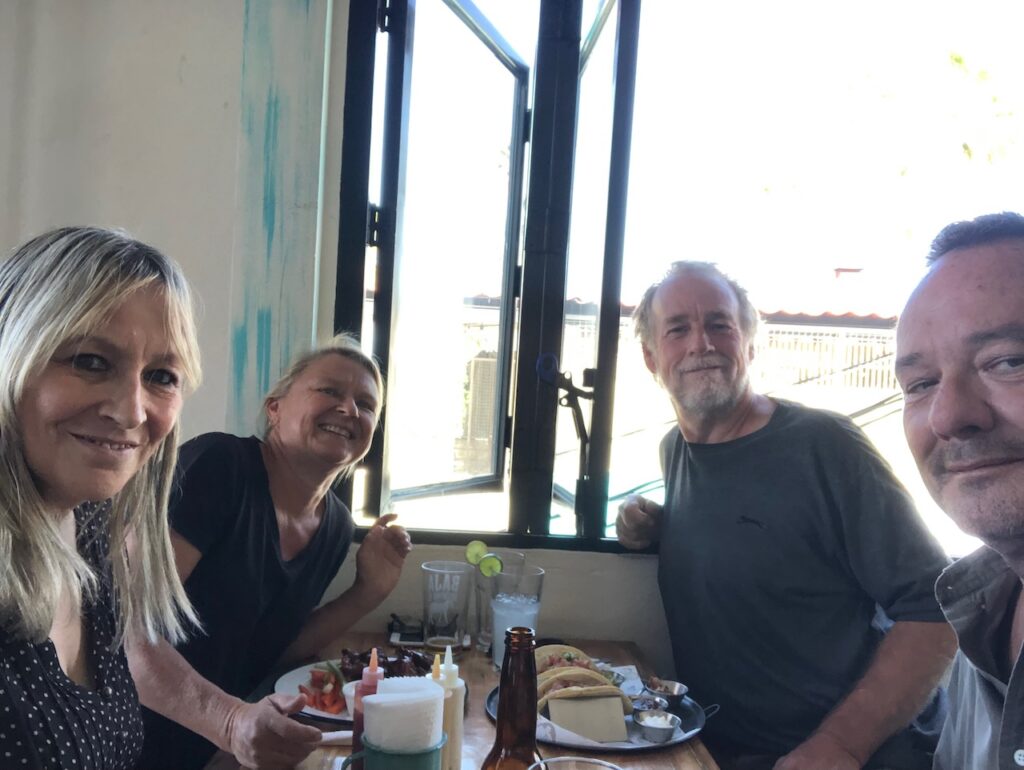 One of the strange jobs I started was on the port Lewmar winch. It was seizing up, this can be due to old grease, but I had serviced the winch only a year ago, and this didn't seem right. Once apart I could see the top half of the self tailng flange was corroded, this is down to the usual mixing of dissimilar metals. In this case an aluminium alloy and steel. The corroded aluminium was flaking off as a powder and falling down the shaft into the top bearing. I cleaned it up and rather than waste a stack of anti corrosion compound, I decided to make a gasket / washer to separate the metals. I will know in a year when I next service them if it worked.
My main worry is why after 35 years of being fine should it suddenly fail. I presume salt water must have got in to accelerate the corrosion, but why now. Perhaps I left a washer off or something leaving a small gap. Also I don't normally get salt water in that area. Although I did wash a lot of bird shit off that area with the deck wash which is sea water?
I have covers on them now.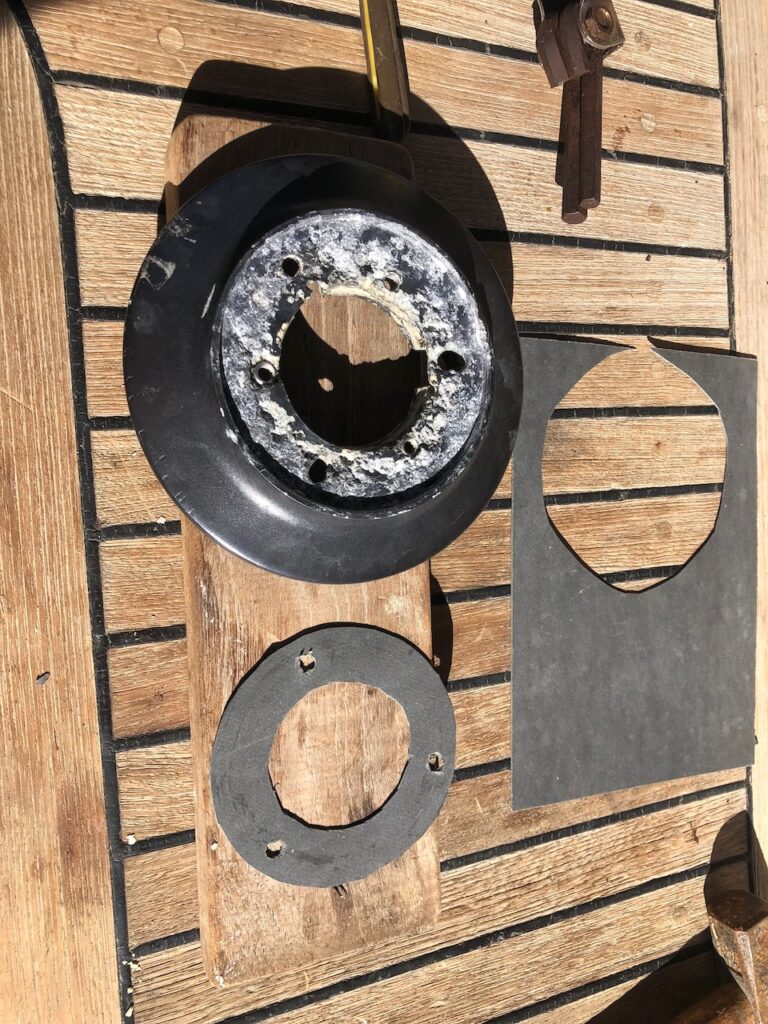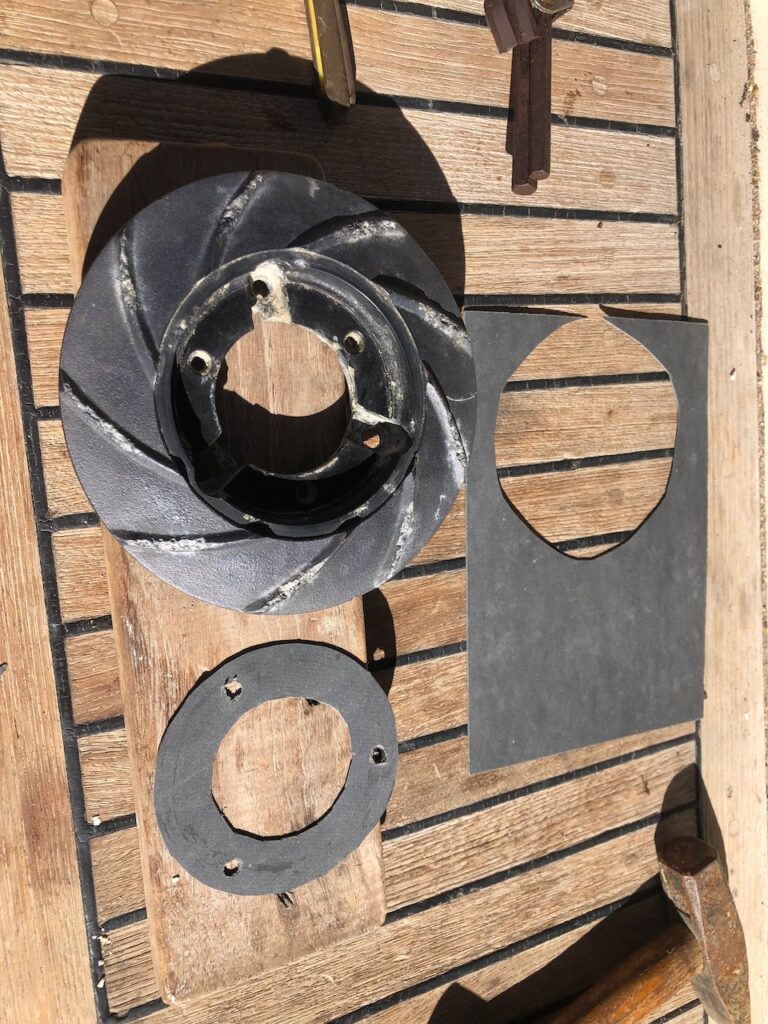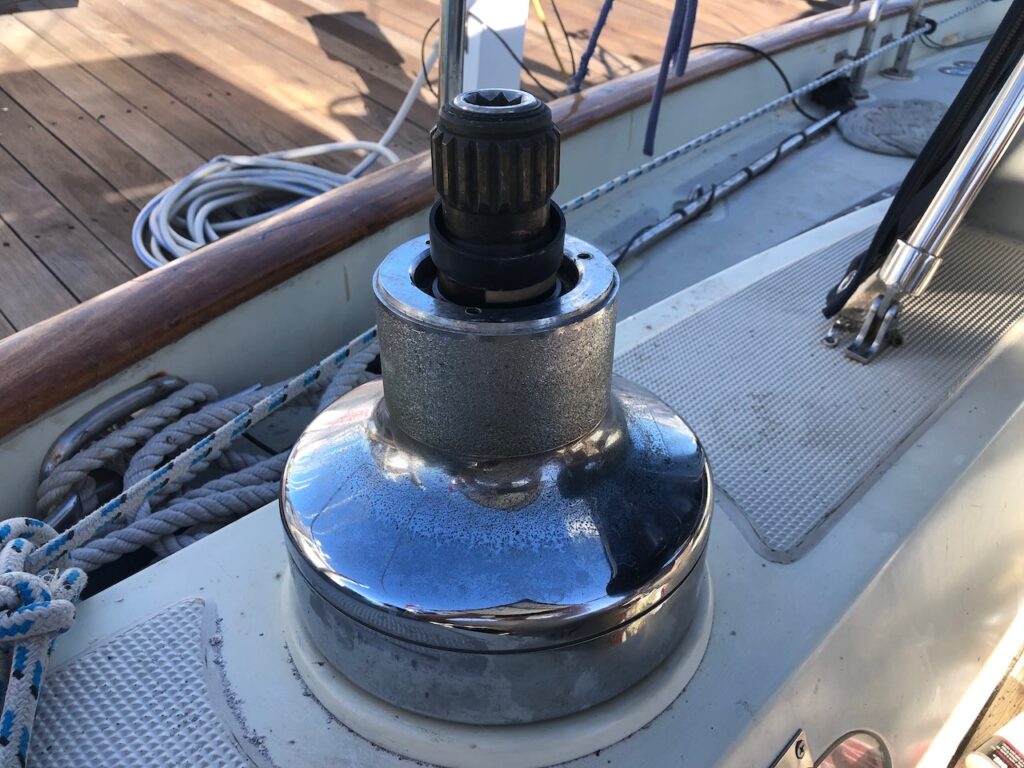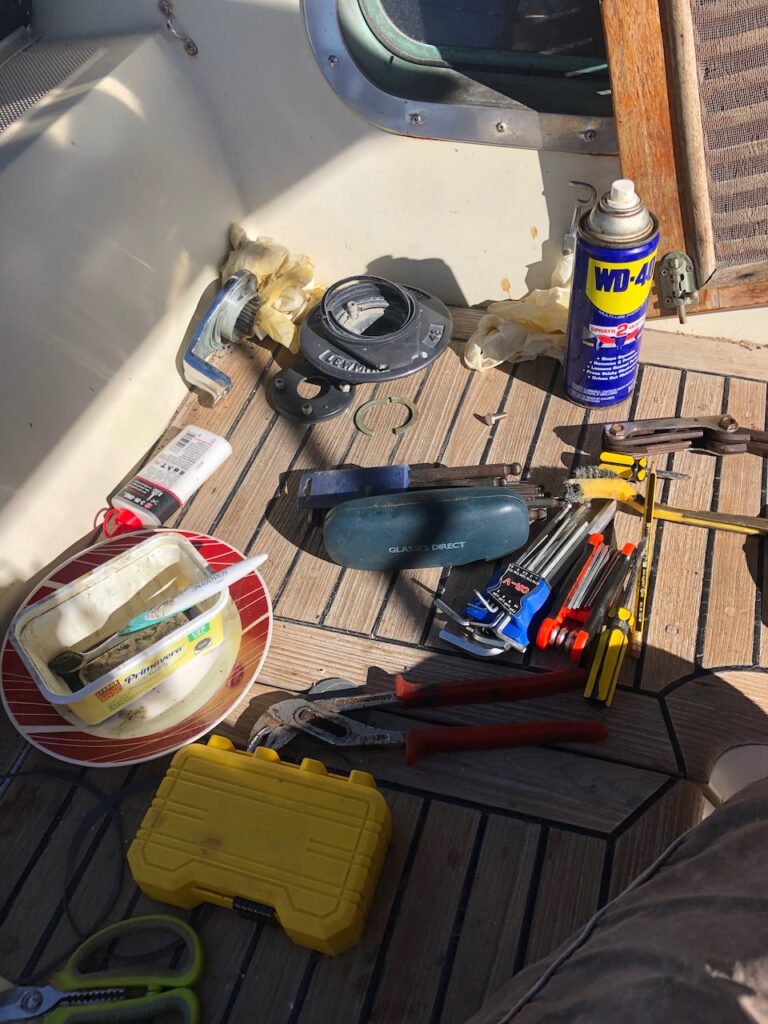 Once the boat varnishing and painting is complete we will head out to the islands for a few days, this should be fun, knowing we have a berth waiting for us anytime we need to return.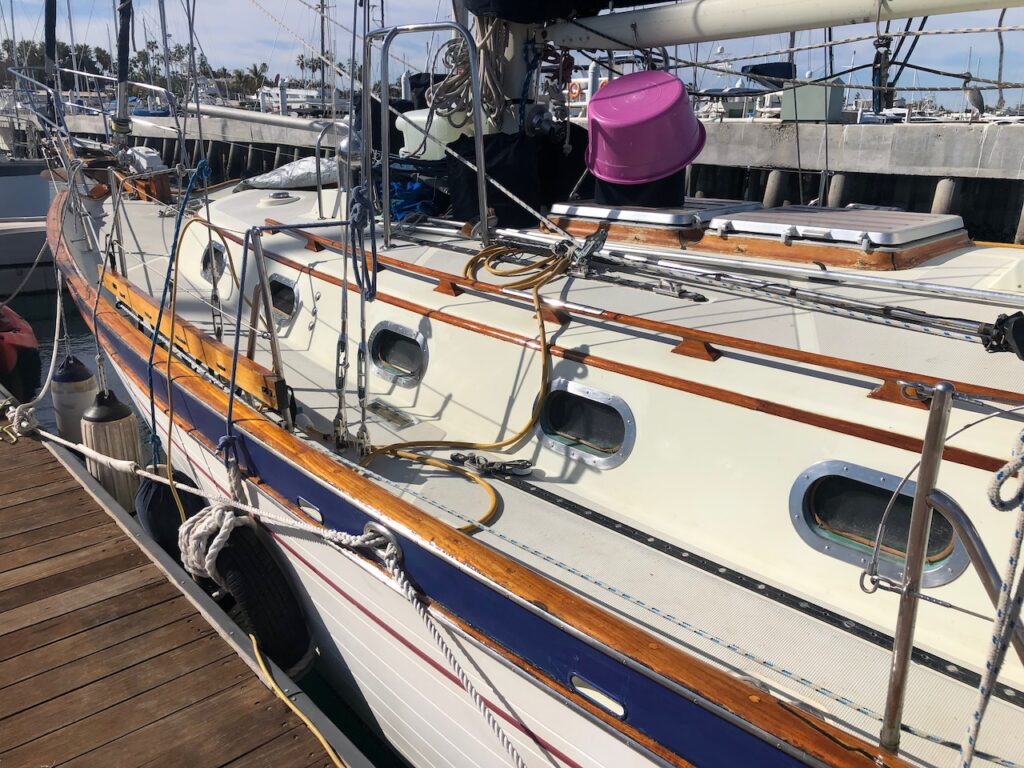 On a sadder note, a catamaran was found washed up on the beach in Loreto with the owners dog aboard, It may not actually have been washed up, but possibly drove straight onto the beach by it's autohelm, either way the solo male skipper was not onboard. A week later a body was recovered from the sea, which I believe is the owner. Presumably he fell overboard on passage, There was quite a blow around then of 25-30 knot northerlies, he was crossing the sea from the mainland and would have been in some big seas. A stark reminder of the dangers of solo nighttime passages especially if you don't wear a harness.
2nd April 2022
We are back from a trip around the islands. It was very relaxing, despite the calm weather not quite performing as expected, our first night in Bonanza bay had us bouncing in a heavy swell from the SE which wasnt expected. Our last night in Caleta Candeleros was similar, but the heavy old baba didn't worry about the 20 knot gusts through the night and we both slept through it. On the plus side, all the other boats ran away to hide so we pretty much had the two bays to ourselves, excluding turtles, dolphins and sea lions.
I heard a photo of the recovered man I mentioned above had a diving fin on one foot and that he died of heart failure while in the water. I can't imagine why a solo sailor would be diving on that passage from the mainland to here, unless he got something wrapped around his prop. Very sad whatever the reason.
I'm now working my way around the jobs I still need to do. A bit more varnishing, also Kathy has said she wants to visit Mazatlan, so we may sail over in a week or so, it's a two day trip involving an overnight passage.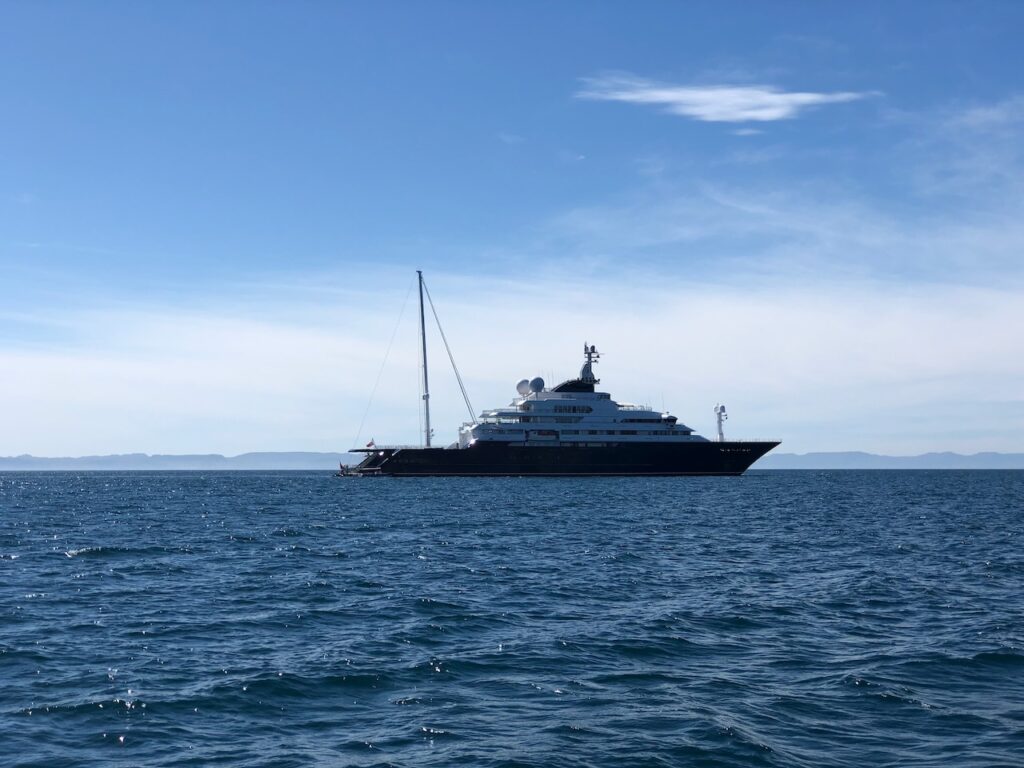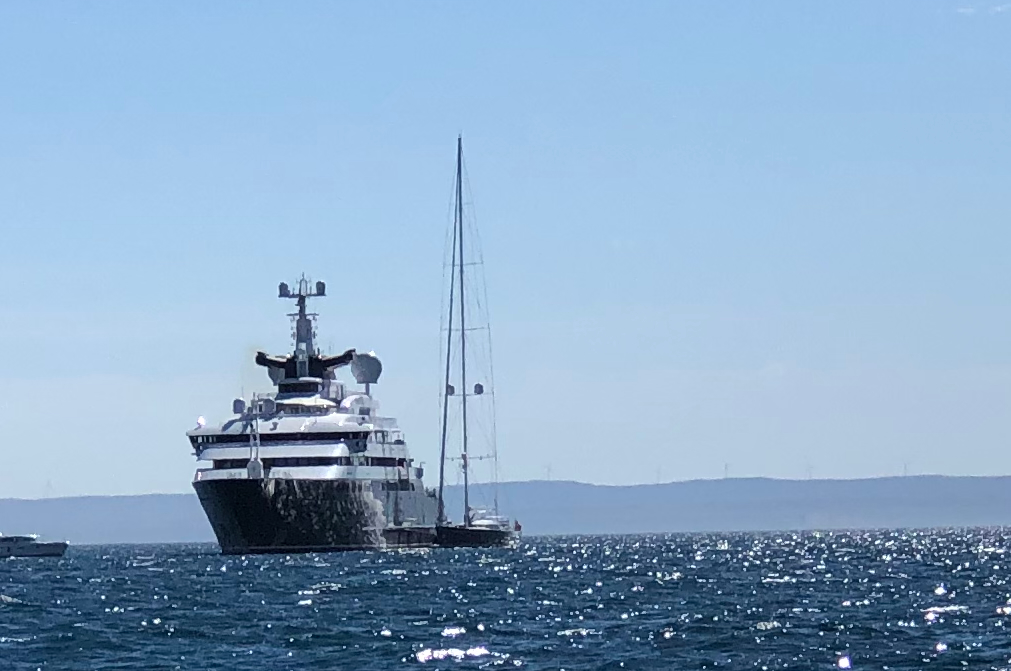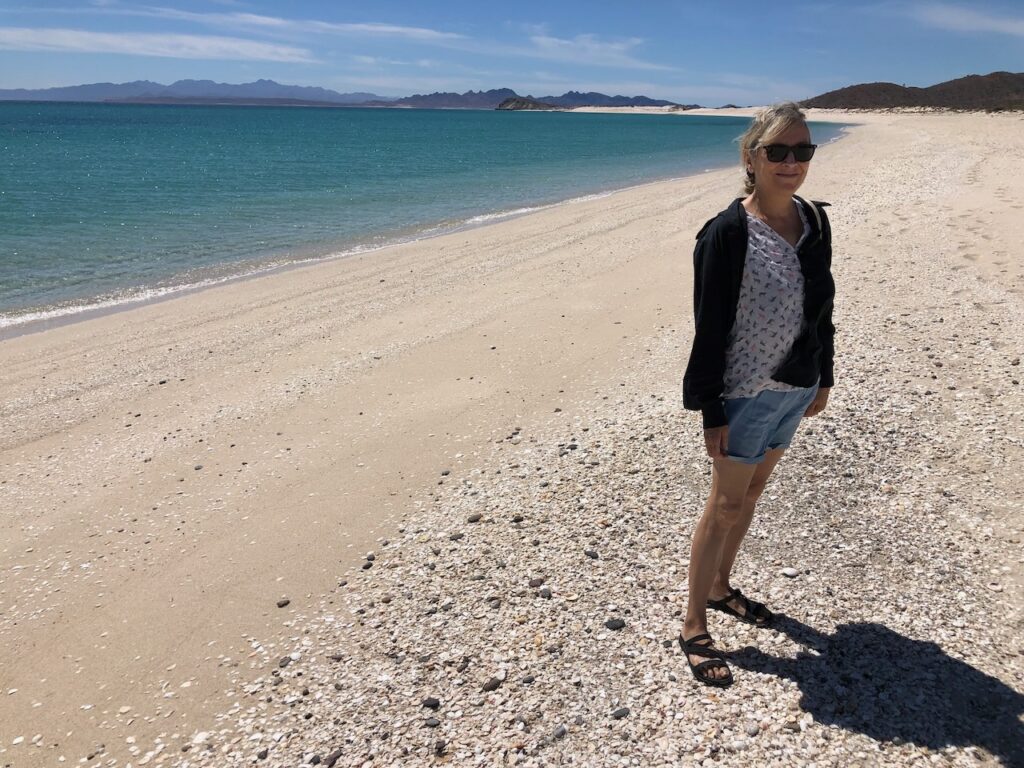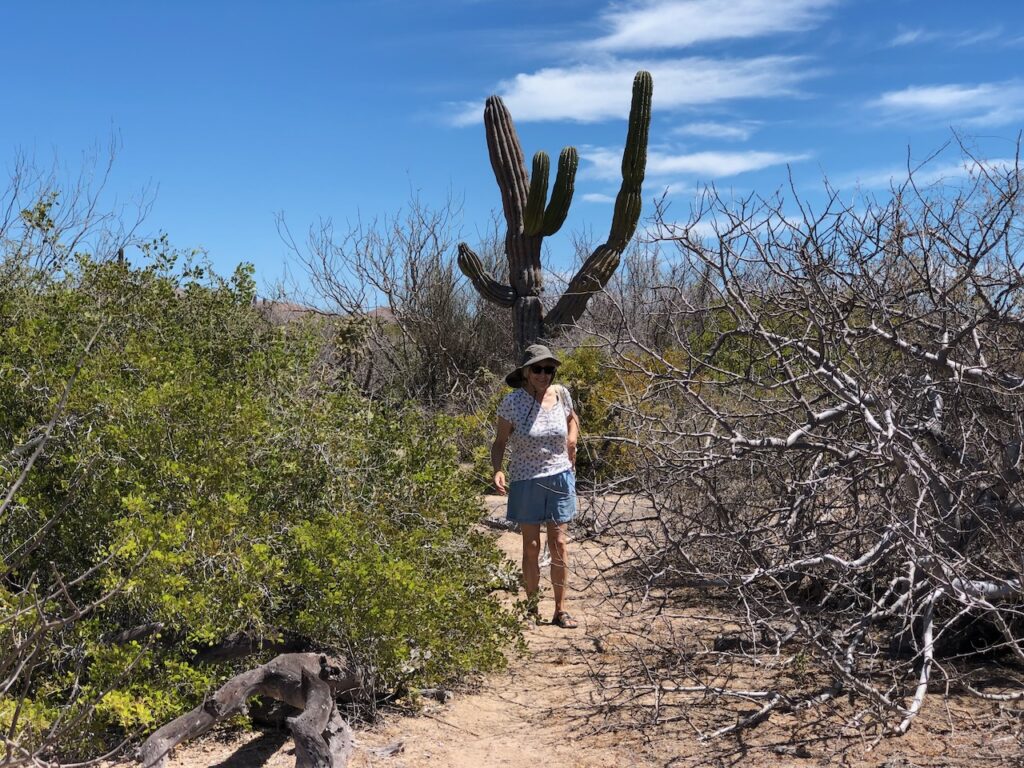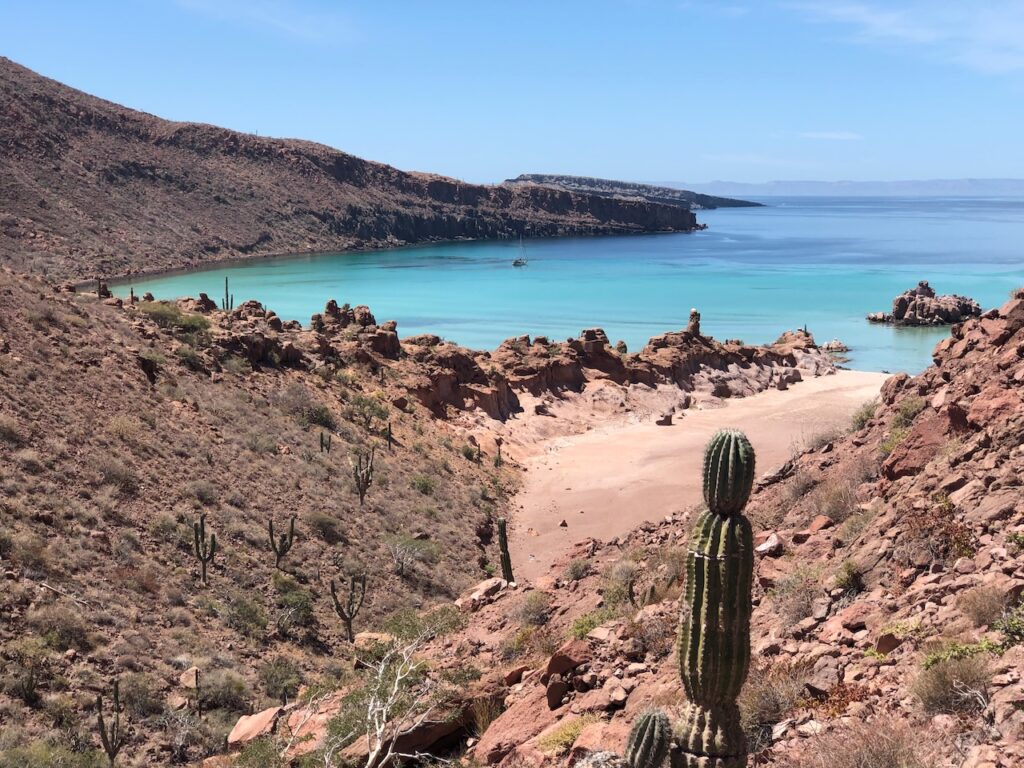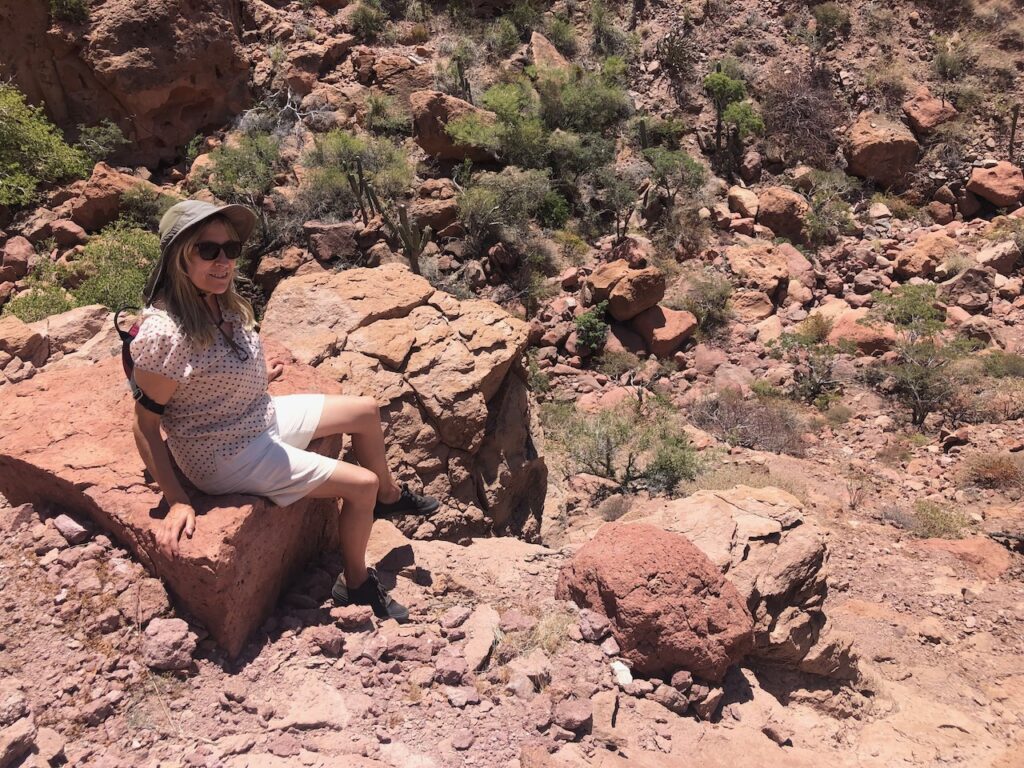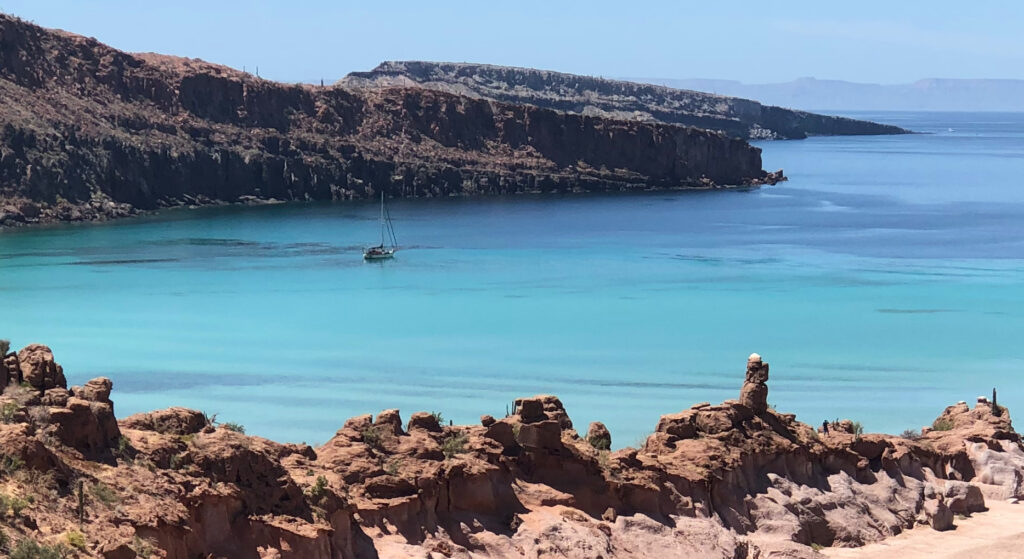 Paul Collister